There is an analog clock on my family's built-in oven. Since 1999, the clock has read 2:40 and has not been operating since. Neither has the oven.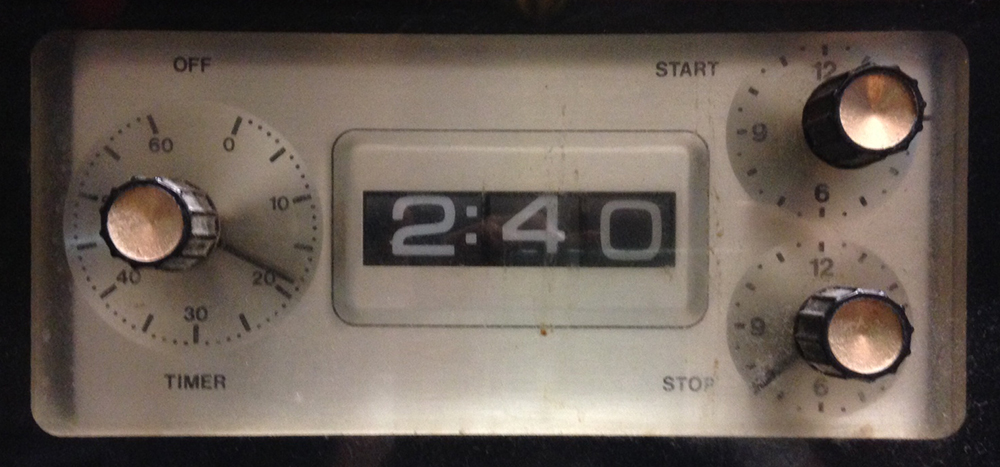 I decided to create 2 minutes and 40 seconds, a fun and random interview segment where I ask funny questions to people from different walks of life. A normal interview like Jane Doe tells all is all we ever see, so why not make it a little more fun?
Your dog has grown a second head. What do you do?
Would you rather be drowning in marshmallows, or drowning in waffles?
What is the last song you listened to?
Someone blindfolds you and puts your hand into something really cold, slimy and smelly. What is it?
If you're just a little bit bored today, if any of the above questions sound more interesting than So what do you do?, and if you can answer them faster than it takes to boil an egg, I would love for you to participate. Fill out the form at the bottom of the page and tell me a bit about yourself.
I am open to any interviewees, but I do try to pick someone different each time, so I may not get back to you straight away.
Completed interviews
2014
2015
Interviewee application form
[contact-form subject='Hey Georgie: 2 minutes and 40 seconds'][contact-field label='Name' type='name' required='1'/][contact-field label='Email' type='email' required='1'/][contact-field label='Website' type='url'/][contact-field label='Country' type='text' required='1'/][contact-field label='A short biography' type='textarea' required='1'/][contact-field label='Any other comments?' type='textarea'/][/contact-form]