2 minutes and 40 seconds with Holly Pryce
It wasn't until Holly announced her blog's fourth birthday recently that I realised I have known her (at least online) for ages. I remember interacting with her before she had her current blog! It's been lovely following her adventures all this time so of course I was happy that she wanted to do an interview!
I'm 21 years old and I live in Liverpool, UK. I have just finished my degree in geography and I'm already looking for a career change! I started blogging about 5 or 6 years ago, and during that time I have changed platforms and domains quite a few times.

I'm passionate about travel and I love a good adventure. I also enjoy reading comics, attending rock concerts and walks along the beach.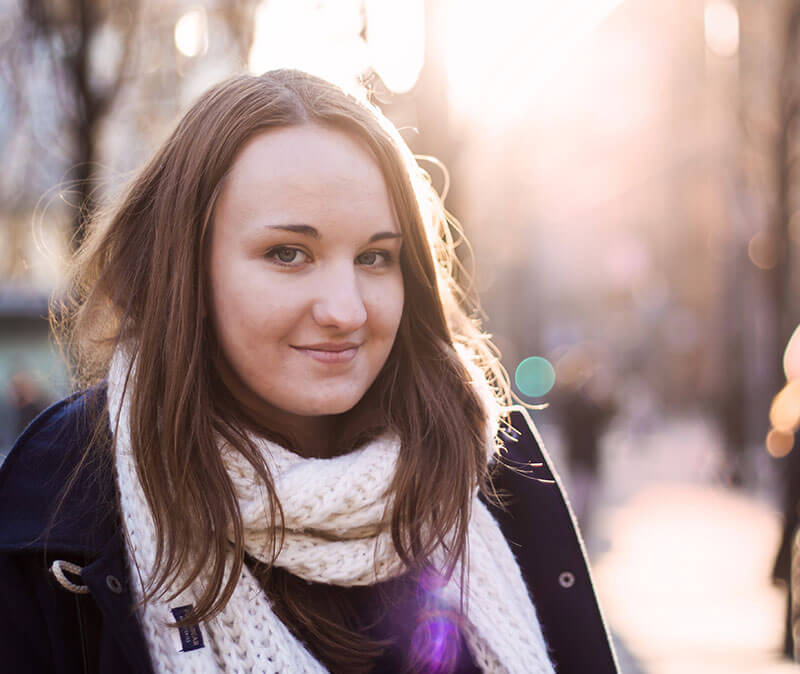 Have you got socks on? What colour are they? Or what colour of socks would you wear now if you had to put some on?
No, I'm actually wearing flip-flops around the flat so my feet can get some fresh air. If I had to put some socks on I'd put on my black ones with the white hearts on them.
What band are you absolutely dying to see in concert?
The Police, although I know they're probably never going to go on tour again.
What is your favourite kind of weather?
Warm and sunny.
What food would you gladly eat every day for a month?
Pasta! I eat it most days now anyway.
If you were Superwoman, or some kind of Superwoman, what would your actual superhero name be?
Lightning Girl.
Share your opinion on teleportation in fifteen words or less.
It's a brilliant concept that needs to be made a reality.
What is your favourite mode of transport?
I love boats, even though I get sea sick!
Pick a number between 2 and 7. Multiply by 52. Divide by the number of pairs of shoes you have. Add twenty. If you had a bowl of chips with this amount of chips in it… would you eat it all yourself or share it?
46…so I'd probably share them.
Which important person in your life would most value being given a new toothbrush as a gift?
My boyfriend, Tyrone. But only because his is starting to look a little tatty. Not because he needs it, haha!
What would you most value as a gift: a ticket to a concert, a ticket to San Francisco, or a ticket to a comic convention?
Ticket to San Francisco. I've only just got back from New York but I miss America so much.
Limes or lemons?
Lemons.
Pastel pink or mint green?
Mint green (colour of my sewing machine!).
Spiral notebooks or bound journals?
Spiral notebooks, so I can rip pages out.
If you were designing your own house, would you rather have a plant-heavy garden with a few ponds, or an indoor entertainment area with a disco ball and coloured lights?
I'd definitely focus on the garden. I live in a flat so I miss my old garden.
What is something from the past or a different generation that you want to be brought back?
Concorde. Imagine being able to fly from London to New York in 3 and half hours!
You can catch Holly at: