Hey, I'm Georgie!
I started blogging around 2002 when I did pixel art and filled up too many physical notebooks with personal diary entries. I now have no patience for pixel art and my job as a user interface engineer makes it easier for me to do most of my writing online.
What I write about on my blog stays true to my blogging values. 🌟 I describe Hey Georgie as a nicheless blog where I write about whatever I feel like, but hot topics are usually recounting events in my life, travelling, fashion, health, thought posts on relationships and personal development, and women in technology (check out my Hey Girlfriend! interviews). You'll see the occasional post on mental health, food, minimalism, or stories from my childhood.
I work at Campaign Monitor, where the UI Services team I am on is pretty bomb. I've spent a lot of my time there working on the email builder product, too.
It's pretty easy for me to say that my worlds of work and leisure don't see much of a separation – I enjoy coding when I'm not at work, and I'm one of those lucky people who love their job. At the same time, I secretly want to ask my coworkers if we can not talk about work when we go out to lunch. Also, "work/life balance" is a myth because it is your life. Apparently this philosophy has angered people in team retrospectives. You're welcome. 😄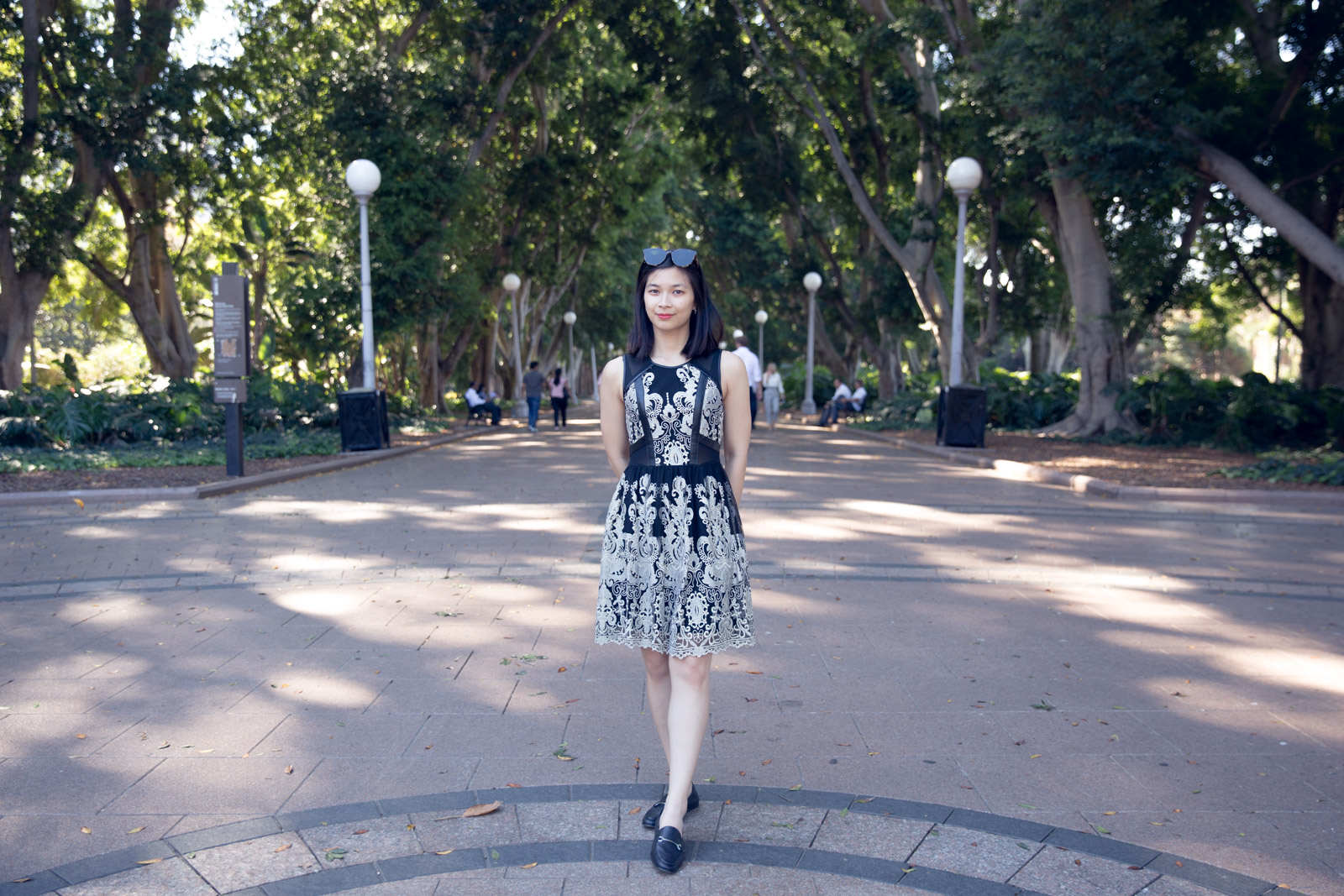 I'm a confident introvert, so despite how many talks I've given, or how energetic I am when you start a conversation with me, or the fact that I run codebar Sydney once a month – on a weekday night I'm probably recharging at home or watching videos or movies with this guy. ♥️
In my spare time I'm probably lifting weights, rock climbing, reading articles or coding on my laptop, or cleaning and re-organising my wardrobe.
I collect different kinds of loose leaf tea from around the world and enjoy trying new blends (I'm partial to black and chai). I'm not really a coffee drinker, but you get brownie points if you know a place that does an unsweetened dirty soy matcha. 😉🍵
About 'Hey Georgie'
The name Hey Georgie is a reference to my favourite band, Hey Geronimo. I've seen them play thirty-three times live, have probably lost count, and they actually played at our wedding. 😍
I began blogging in 2002 but my post archive only goes back to 2009. Most people will know me from my most popular website Heartdrops.org, where I wrote many Photoshop and WordPress tutorials alongside my blog. Before that, my blog was titled Out The Window and Consolation in a Jar.
I designed and coded my blog's design myself, entirely from scratch. I do not use any frameworks and don't use them for anything I build outside of my day job.
My blog includes a lot of photographs that I have taken, or that my friends have taken for use on my blog. Please ask for permission before using them. Non-credited images are sourced from Stocksnap.io. All poetry on my blog has been written by me.
Credits
Kassy has been hosting me since 2008. Nicholas, Seb and Pat have contributed their wonderful photography skills to my Fashion Friday segment.
Thank you to Hey Geronimo for dedicating One Way Driver to me. 💖