I'm Georgie. I have been known to write "about me" pages that are too long. Now that you're here: good luck. 😄
First things first – I love tea. You'll find me with a teapot at work. With a teapot at home. I'll drink iced tea in summer. I'll bring my tea flask with me on holidays. You'll find me shopping at hipster tea stores. I'll order tea instead of alcohol. Amusingly, you won't find a great deal about tea on my blog (with the exception of my teapot debacle), because I prefer to take the time to enjoy drinking it.
I stay true to my blogging values, and I blog about whatever I feel like: catchups with friends; fashion and outfits that I put together; concerts I enjoy attending; photographs I've taken; poetry I've written; things I learn in web development; funny stories from my childhood; less funny stories about living as an underweight girl with high cholesterol; even less funny stories about depression; my pescetarian diet well actually I'm only really a "part-time pescetarian" since I decided in July 2017 to eat meat again; going to the gym; presenting talks at events.
I also write about this guy, who is the saucer to my teacup. We got married in October 2017. 💍
I'm all about self-development and challenging yourself, so that's why shortly before I turned 26 I made a list of 27 things to do by the time I am 27 years old. 💪
I make it no secret that I love my day job. I work as a front-end developer at Campaign Monitor. As a woman working in a male-dominated industry, I take pride in encouraging and supporting other women in pursuing their dreams, no matter what society throws at them. I have spoken at a number of events since 2015. In 2017 I started Hey Girlfriend!, an interview series focussed on interviewing women in tech, of varying ages and backgrounds, from all around the globe.
In case you were wondering: chai and black tea are my favourites.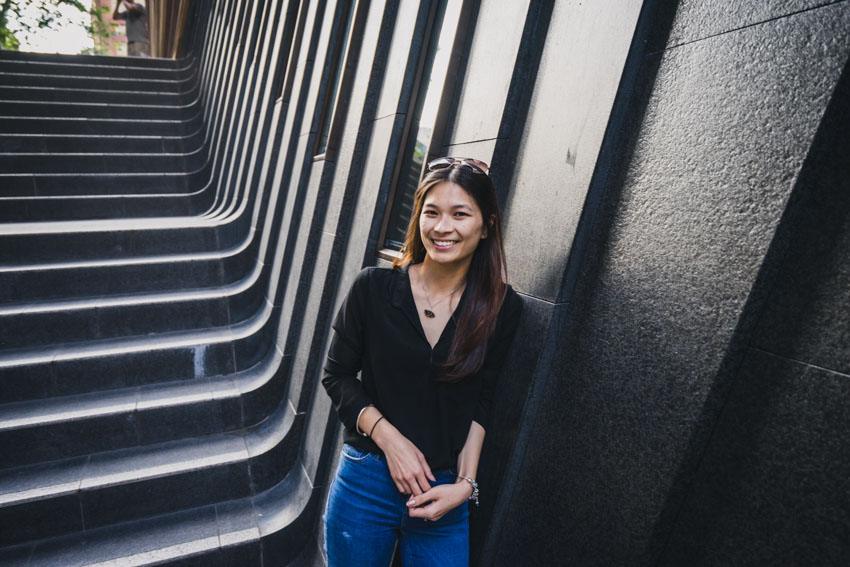 About 'Hey Georgie'
The name Hey Georgie is a reference to my favourite band, Hey Geronimo. I've seen them play thirty-three times live, have probably lost count, and they actually played at our wedding. 😍
I began blogging in 2002 but my post archive only goes back to 2009. Most people will know me from my most popular website Heartdrops.org, where I wrote many Photoshop and WordPress tutorials alongside my blog. Before that, my blog was titled Out The Window and Consolation in a Jar.
I designed and coded my blog's design myself, entirely from scratch. I do not use any frameworks and don't use them for anything I build outside of my day job.
My blog includes a lot of photographs that I have taken, or that my friends have taken for use on my blog. Please ask for permission before using them. Non-credited images are sourced from Stocksnap.io. All poetry on my blog has been written by me.
Credits
Kassy has been hosting me since 2008. Nicholas, Seb and Pat have contributed their wonderful photography skills to my Fashion Friday segment.
Thank you to Hey Geronimo for dedicating One Way Driver to me. 💖