A Day in the Life: May 2015
A Day in the Life is a monthly linkup where bloggers document their daily life on a designated day each month to show what a typical day is like. To find out more, click here.
This week Nick and I spent four days in Hamilton Island, which is an island in the northern part of Australia, in the Great Barrier Reef. The Great Barrier Reef is the world's largest coral reef system composed of over 2,900 individual reefs and 900 islands.
Today was a bit of a dull day since we spent the morning packing our bags, going on a plane and returning home, so I will mostly be recounting Friday and our time there in general. :)
Friday was our second day in Hamilton Island, and we made sure we woke up nice and early because we had some fun activities planned. It was a beautiful day, even though it was forecast to be very windy. I guess seeing the "windy" icon on my phone's weather app made me worry that it wouldn't be sunny at all.
In the morning we had a buffet breakfast. I usually don't eat much at buffets, even though you can eat everything you want. I just can't stomach a lot. :P I did try to eat as much as I could, though, because we probably wouldn't have much time for lunch.
At about 10am we headed down to the marina for our first activity, which was jet skiing. The shuttle bus, as we learned the day before, was not completely reliable, so we ended up walking. It was only about ten minutes anyway. We watched a quick video with some general information and safety instructions. I got a bit nervous, I'm glad Nick and I decided to share a jet ski (with him driving) because I was a bit afraid of going on one myself.
Our tour guide was funny and talked really fast. We were in a small group of mostly couples, but one couple had a jet ski each. After putting on life jackets and locking our belongings away, we headed off.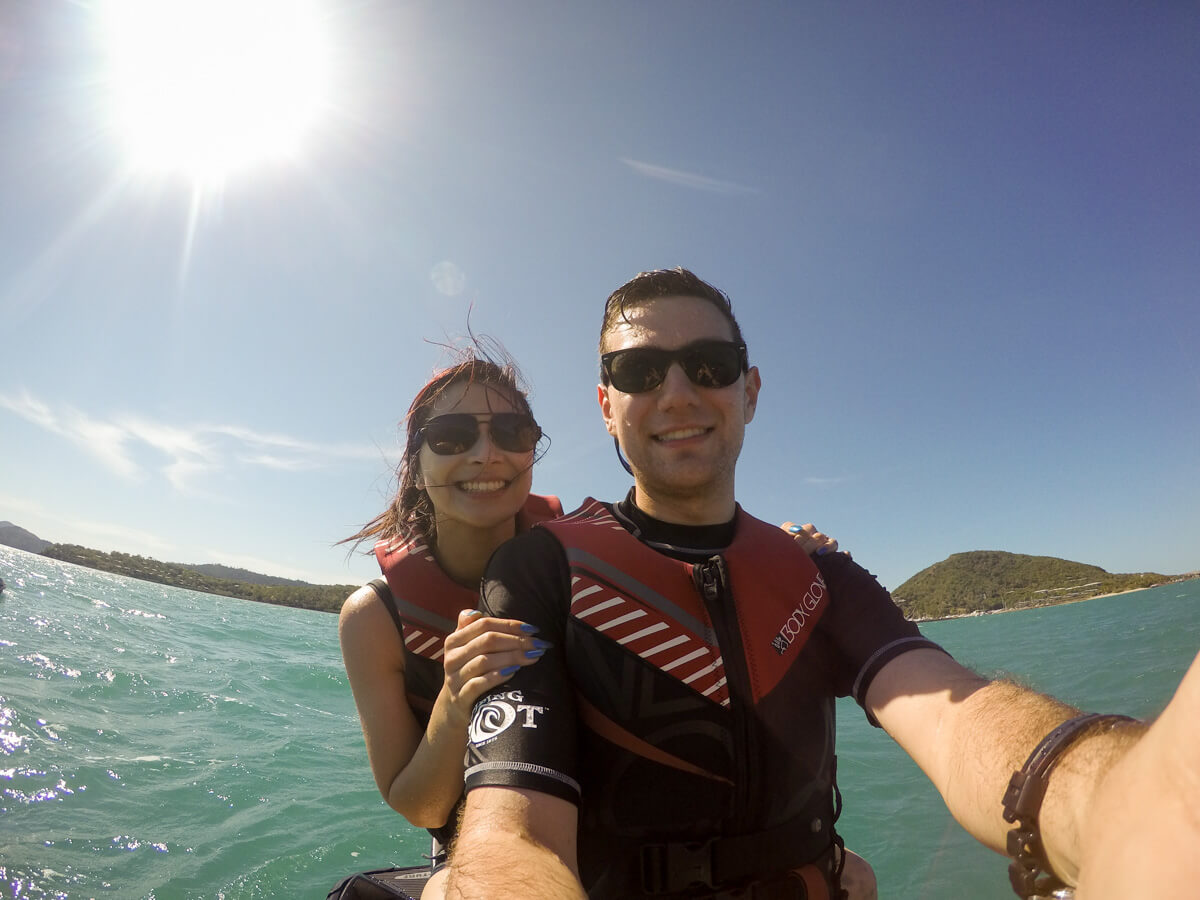 After the first leg, one of the girls (who was a passenger with her partner) didn't want to continue so someone came on a boat to take her back to shore while her partner continued. I got a bit freaked out and felt like I needed a breather, but I really just had to hold on to Nick for dear life, hahaha.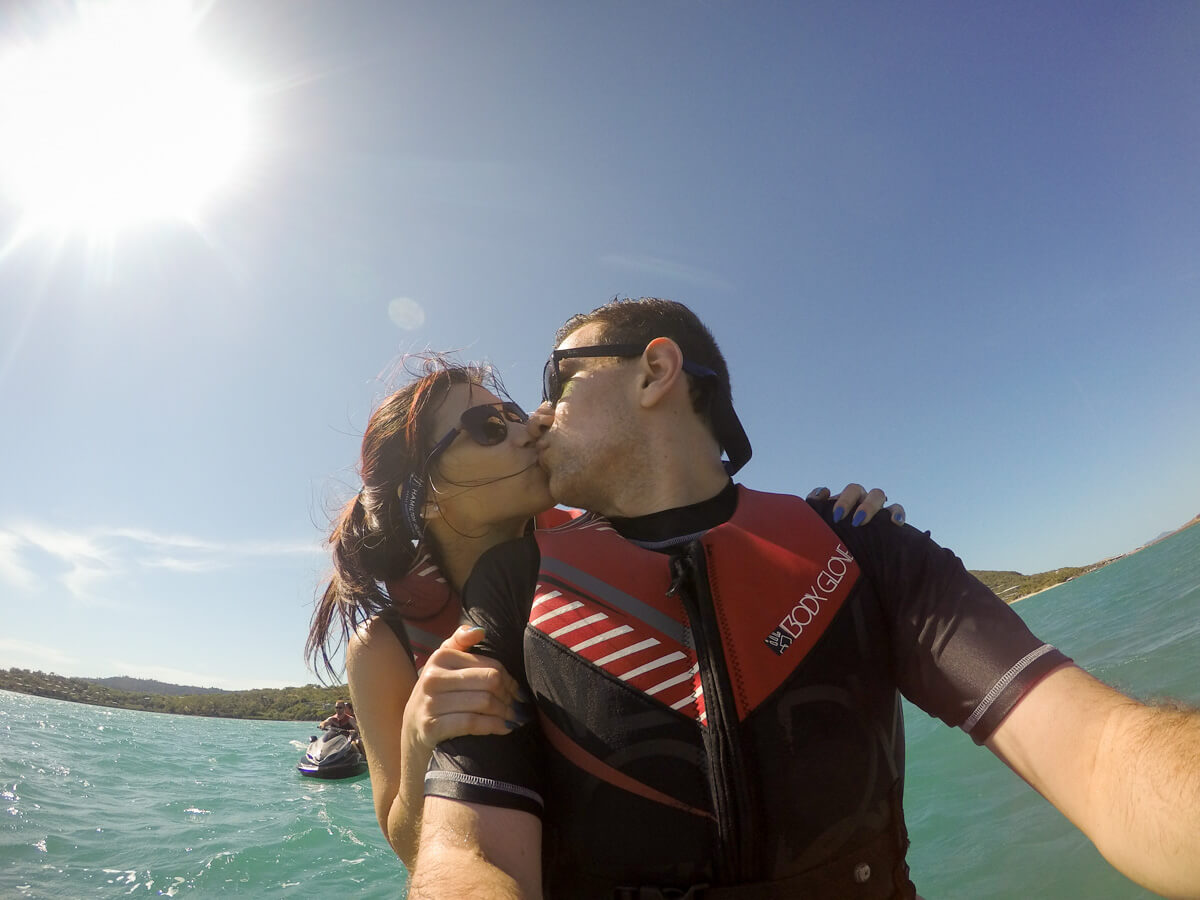 We stopped every now and then for a photo or just for a quick break, and our guide told us where we would be going or would describe the surroundings. Sometimes the waves got super rough. You kind of had to hit them at the right time to avoid too many bumps, but I ended up with super sore legs anyway. We went to an area where the waves were very, very rough, and we somehow hit one hard and fell off. If the passenger falls off, the driver usually falls as well. Nick was hoping that we wouldn't fall off, but oh well. It wasn't that bad, we just jumped back on!
Overall I found the experience really really exciting and really fun. Once you get over the initial "fear", it feels awesome to ride along the waves really fast. I suppose that's part of the fun.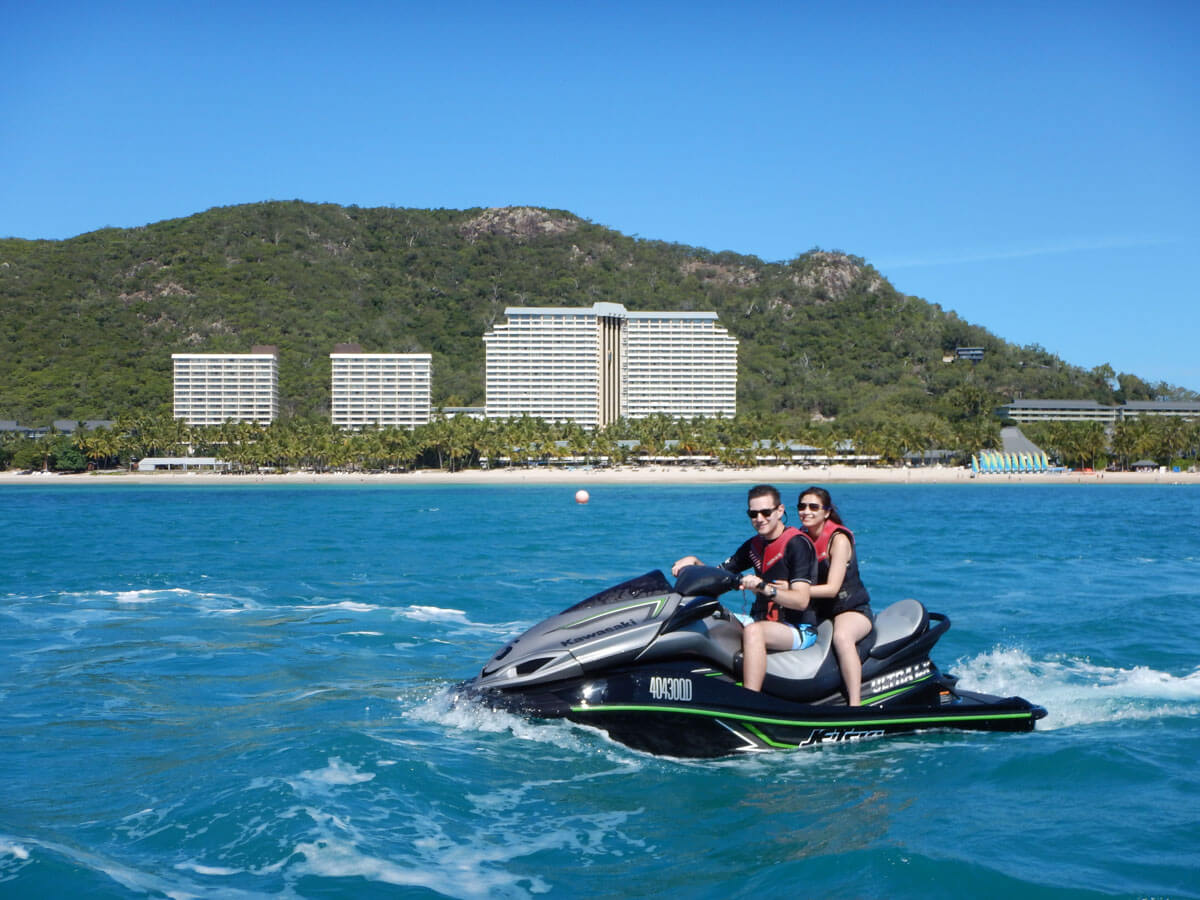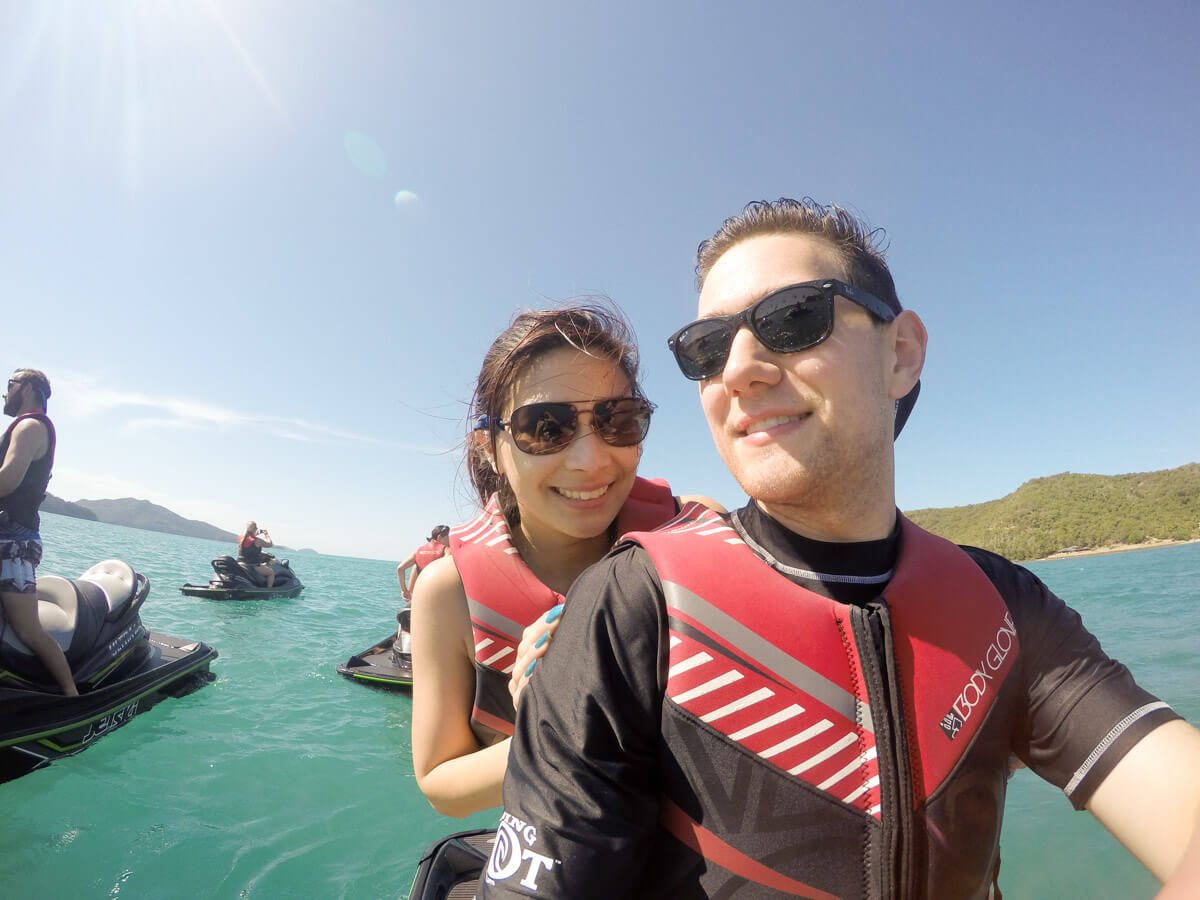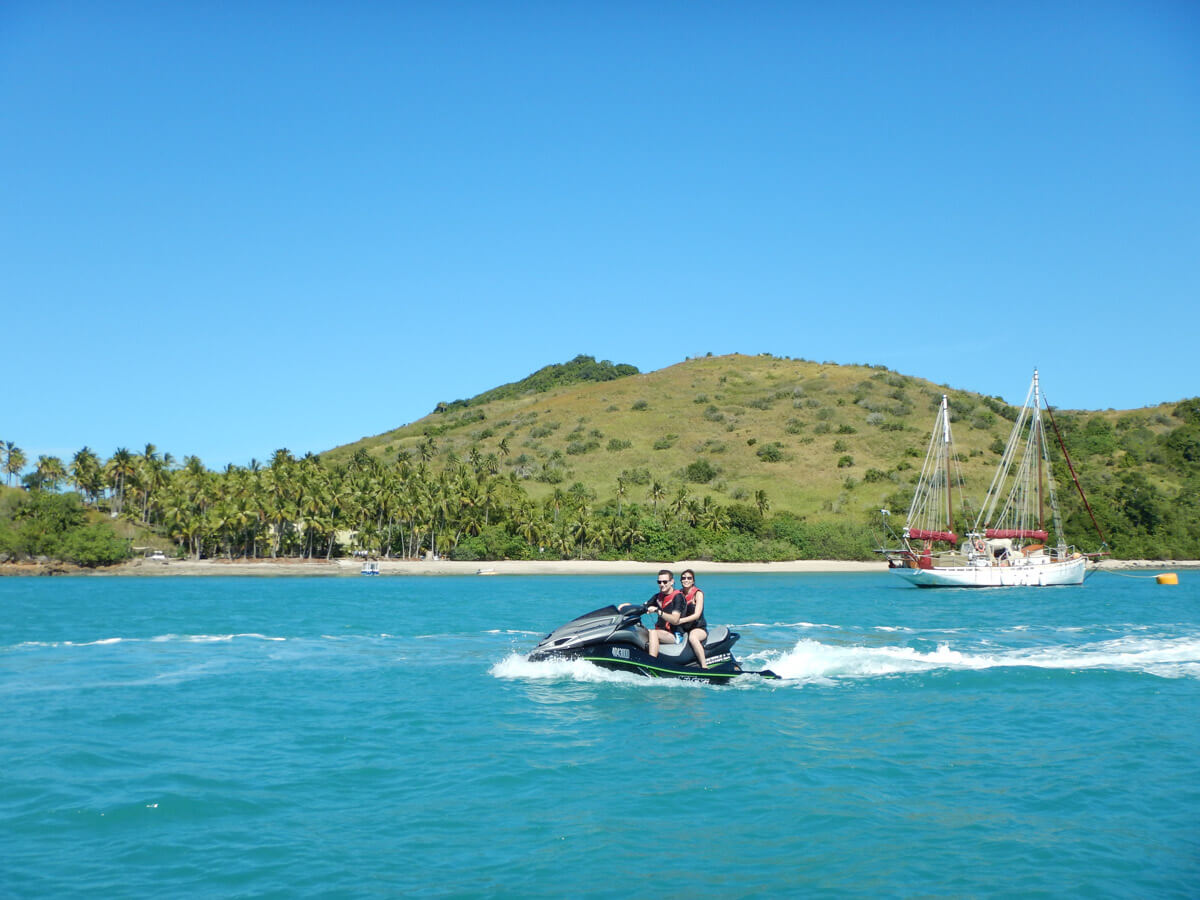 Afterwards, we had enough time to get back to our hotel and change, and grab a quick bite for lunch. I had a (rather expensive) salmon sandwich that the birds kept trying to eat, but I ate it all myself. :D
Our next activity was riding on a boat called the Reef Ryder, which rode really quickly across the waves. We went snorkelling at a beach called Chalkies Beach.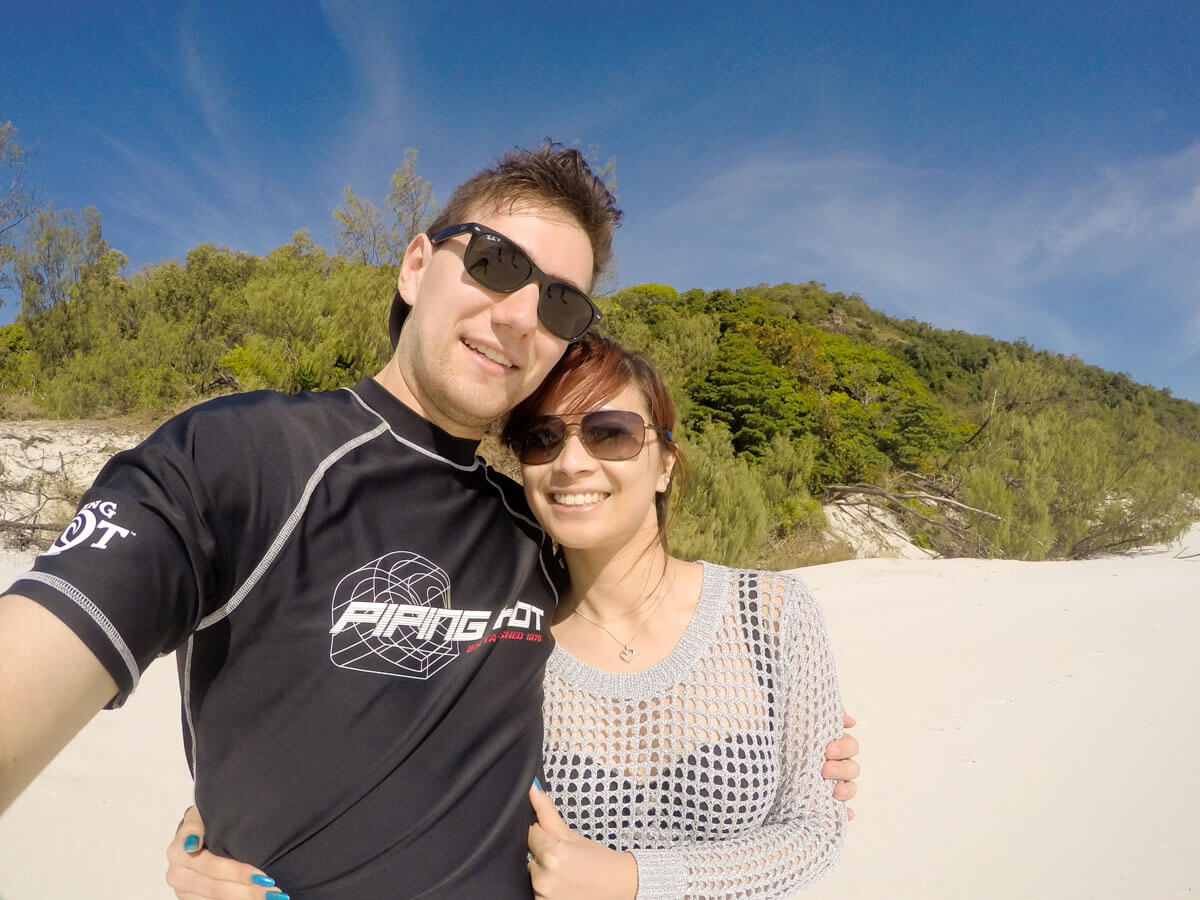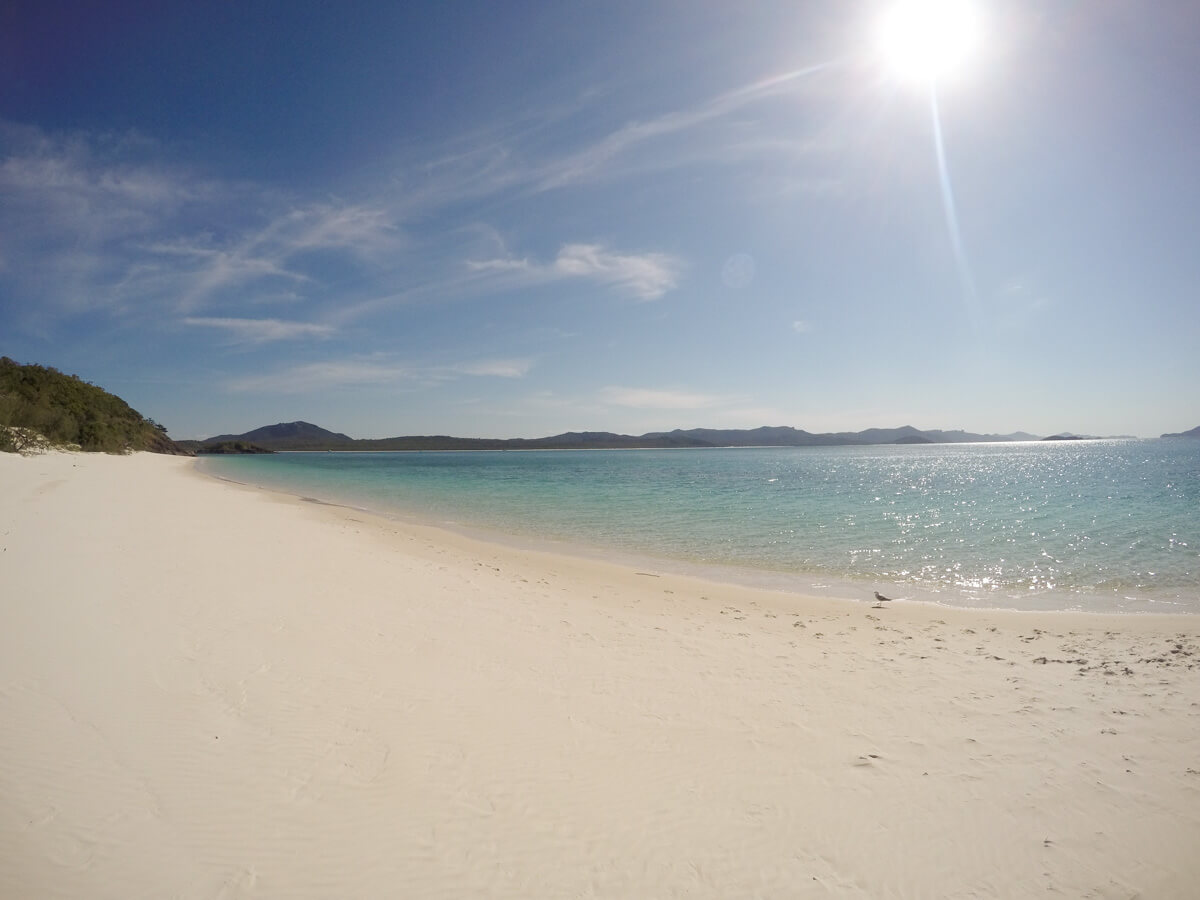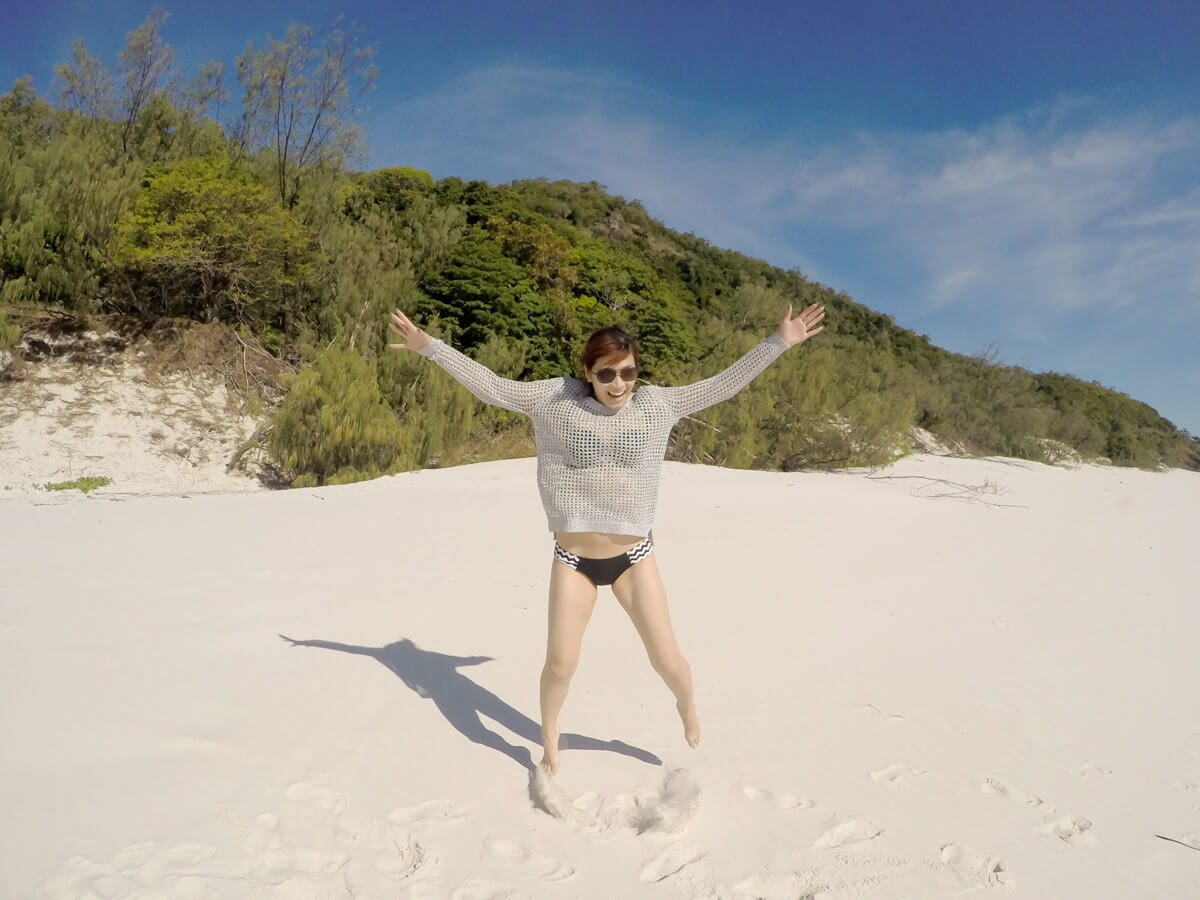 Unfortunately the water was kind of cloudy so it was hard to see the coral reef and the fish, but I still managed to make it out. It was my first time snorkelling and I got a bit frustrated but eventually got the hang of it. I followed a large fish swimming around.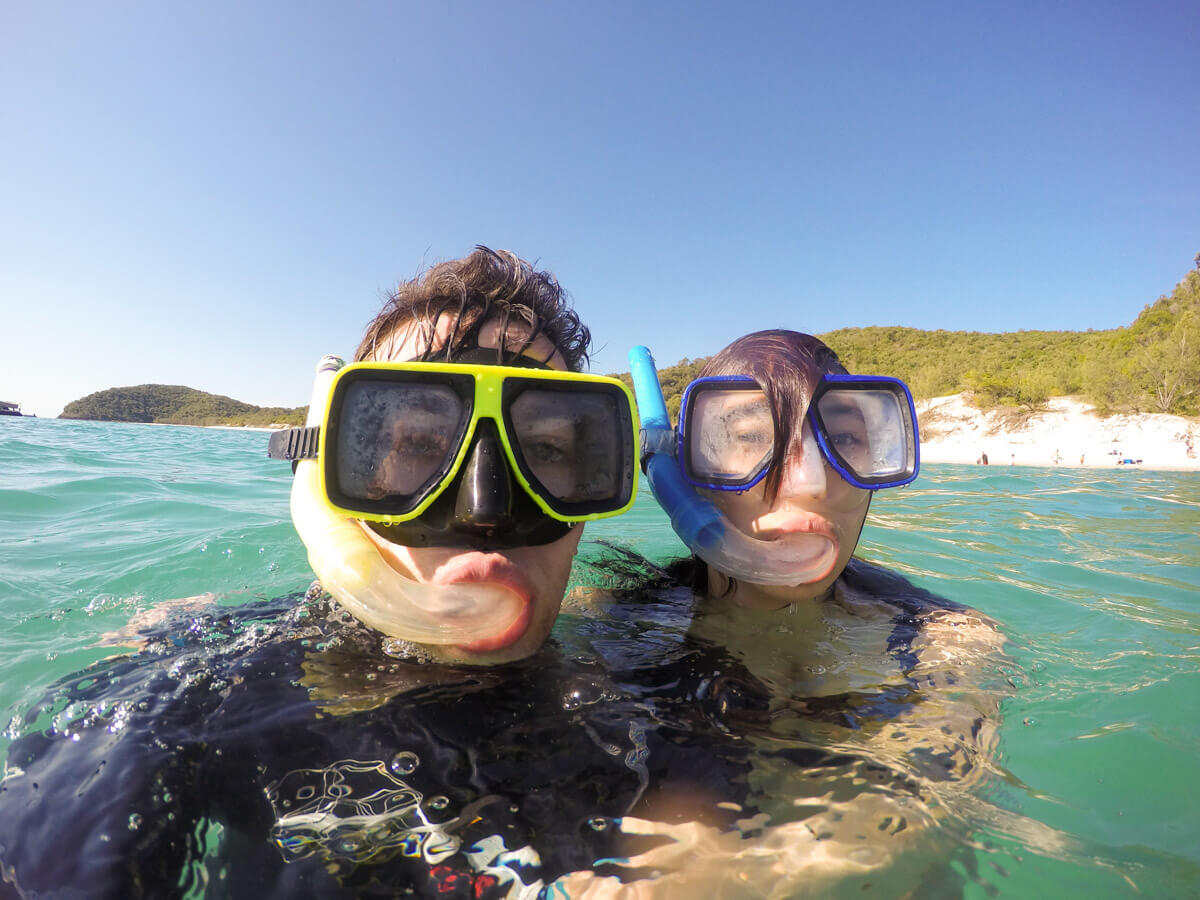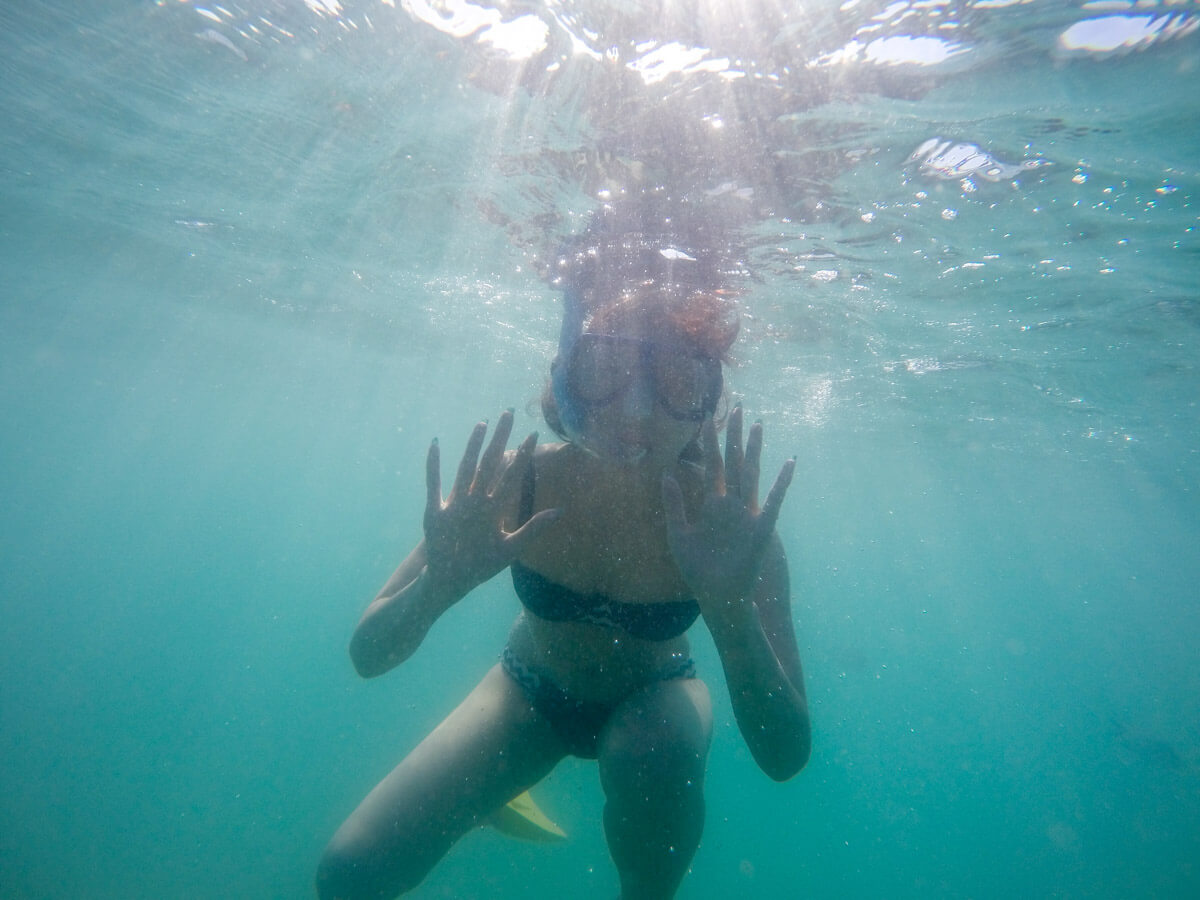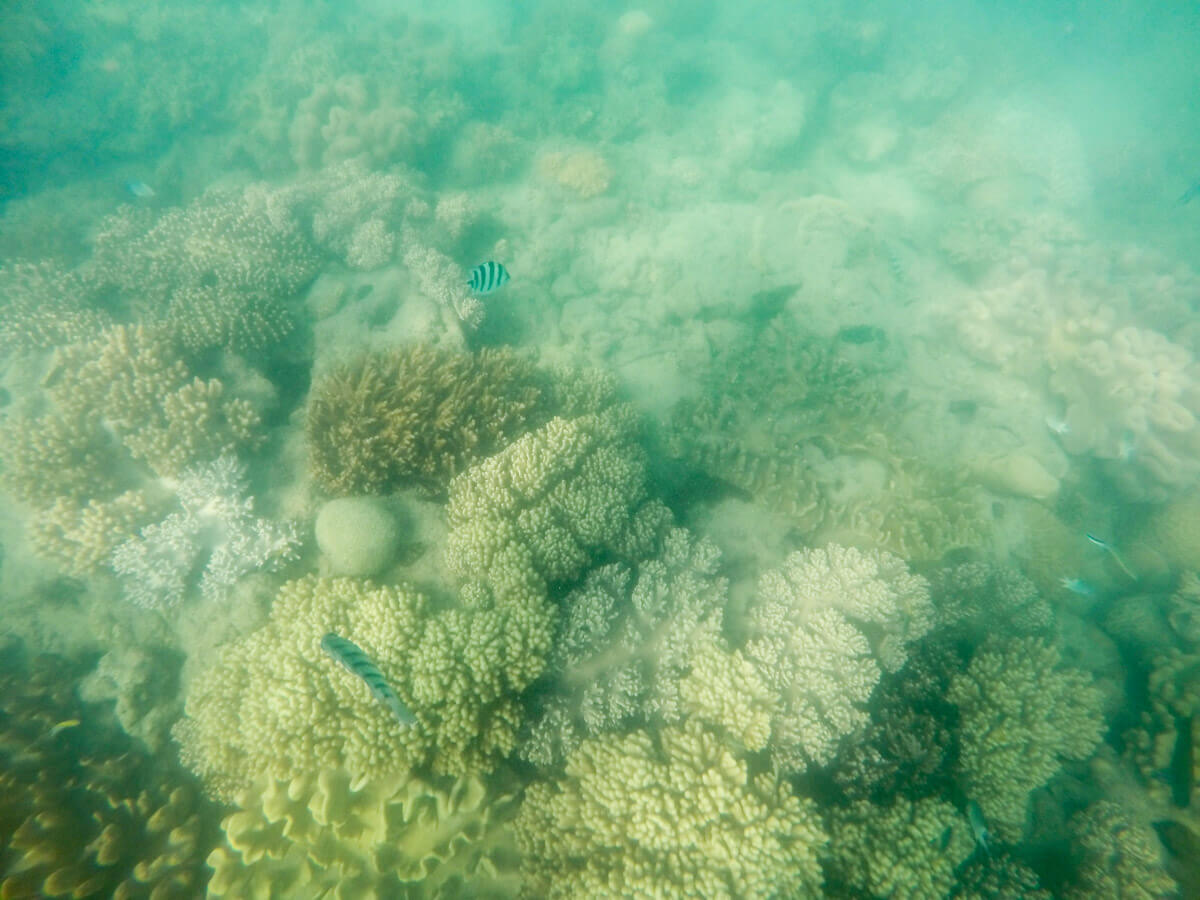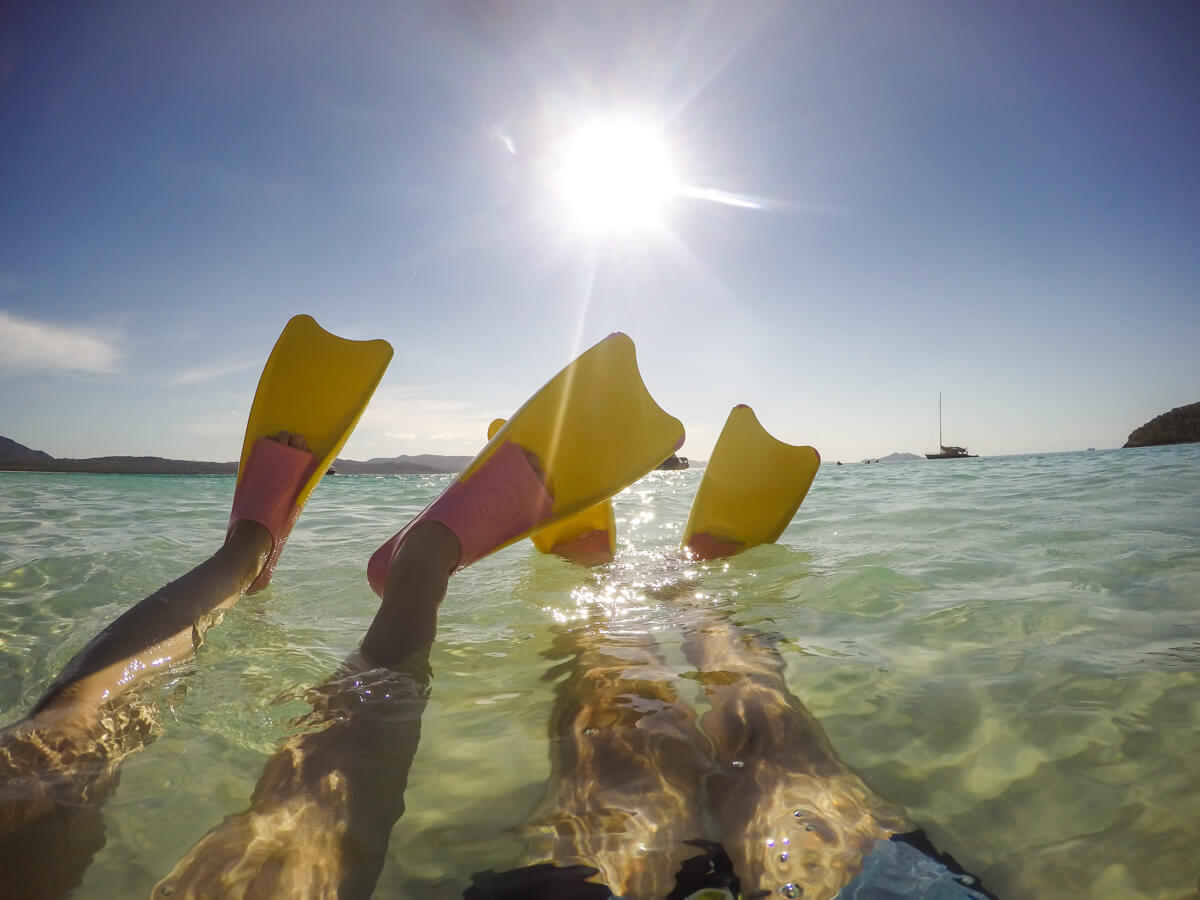 We jumped on the boat again and spent some time at Whitehaven Beach, which is rated #9 in the world's top beaches. The sand is almost white in colour and pure silica – our tour guide suggested rubbing it into our skin to exfoliate. XD When we walked on it, it made squeaky noises. Nick and I mostly enjoyed the sun, and came across some large lizards in the bush.
After we arrived back at the marina we had a look at our photos from jet skiing that morning. We bought all the photos on a USB for $25, which is pretty cheap. Most places charge so much money for the photos they take of you.
For dinner, we ate at a restaurant called Sails. I really enjoyed the salmon I had, and Nick had chicken parmigiana. We wanted to have dessert but were both full.
We had more adventures on our trip, including walking all the way up a very steep hill because the bus never came, and getting a very relaxing massage the day after jet skiing (when we were very sore). We also got a free bottle of wine after we had a room change at the hotel and they accidentally gave us a room that was already occupied.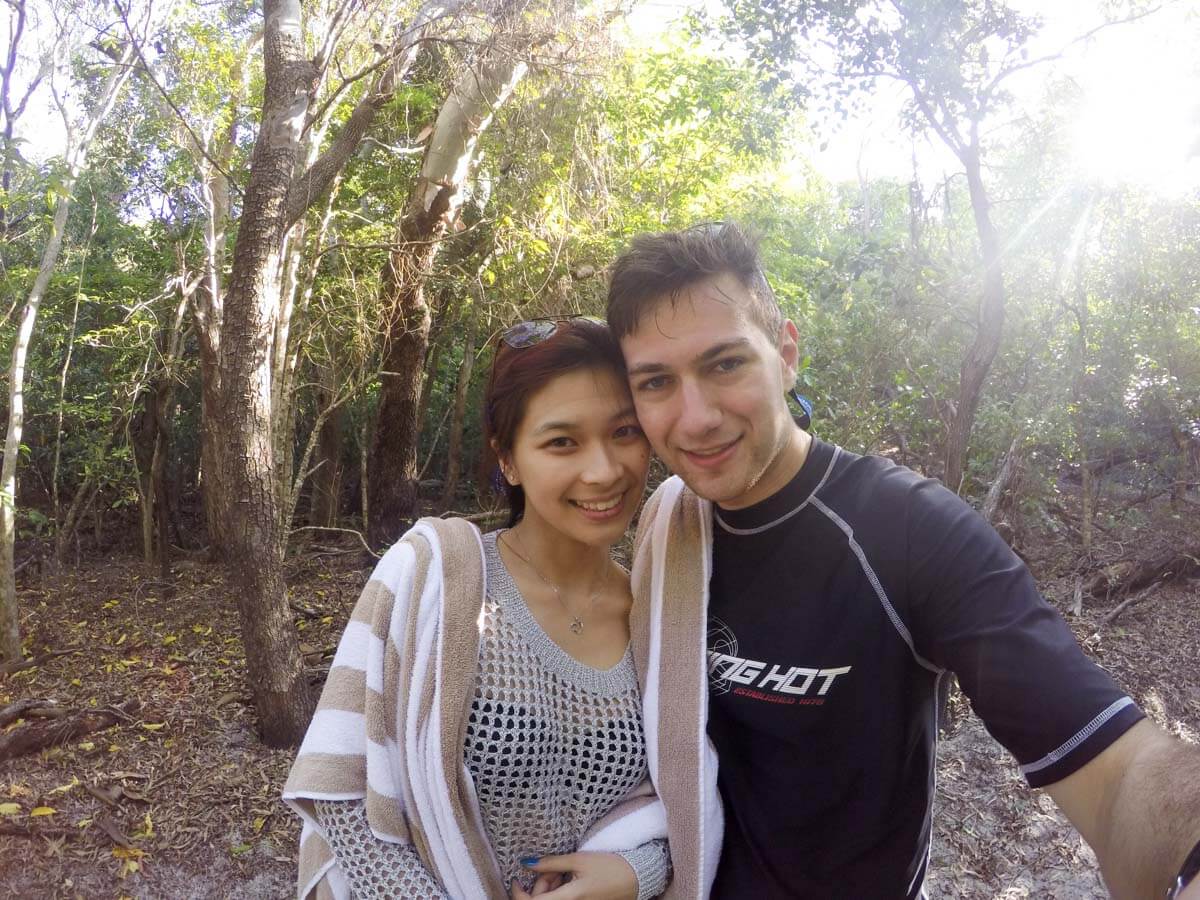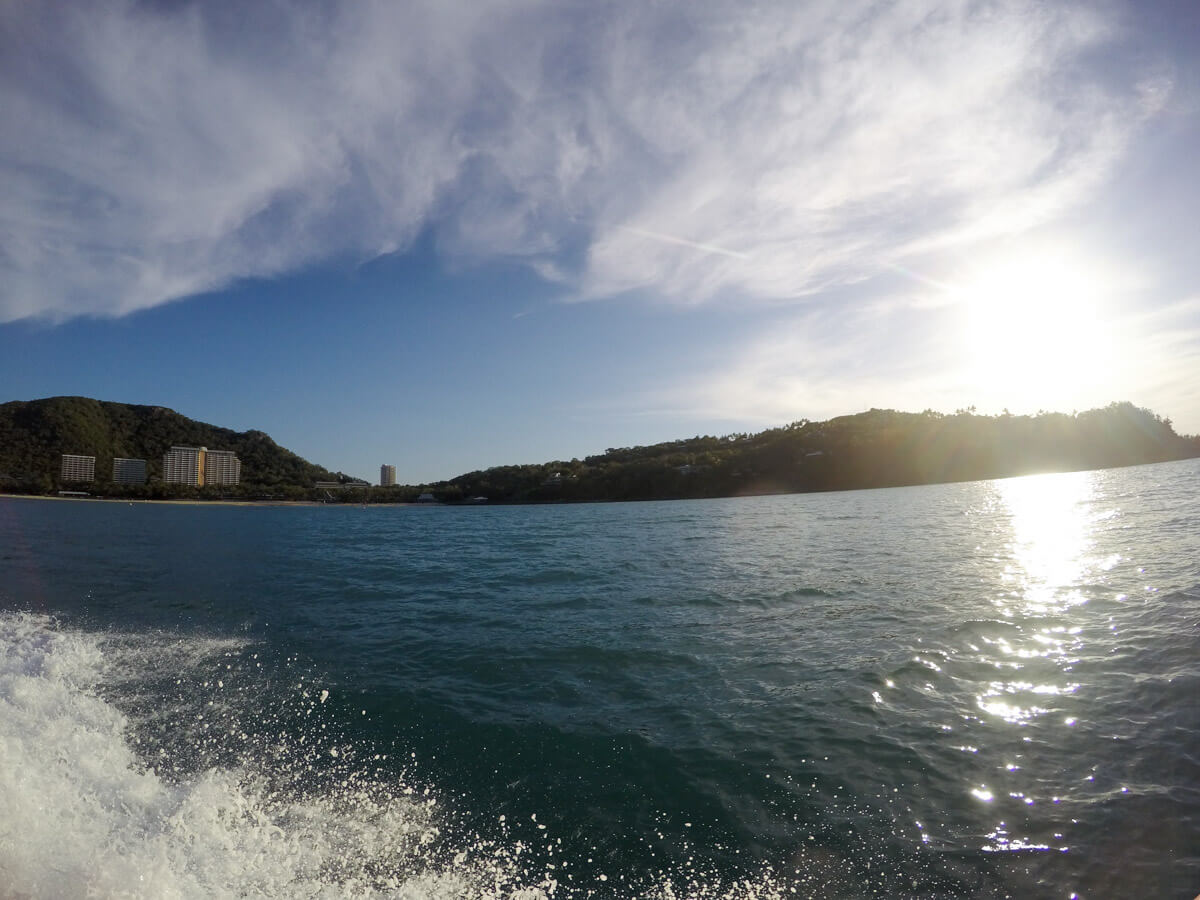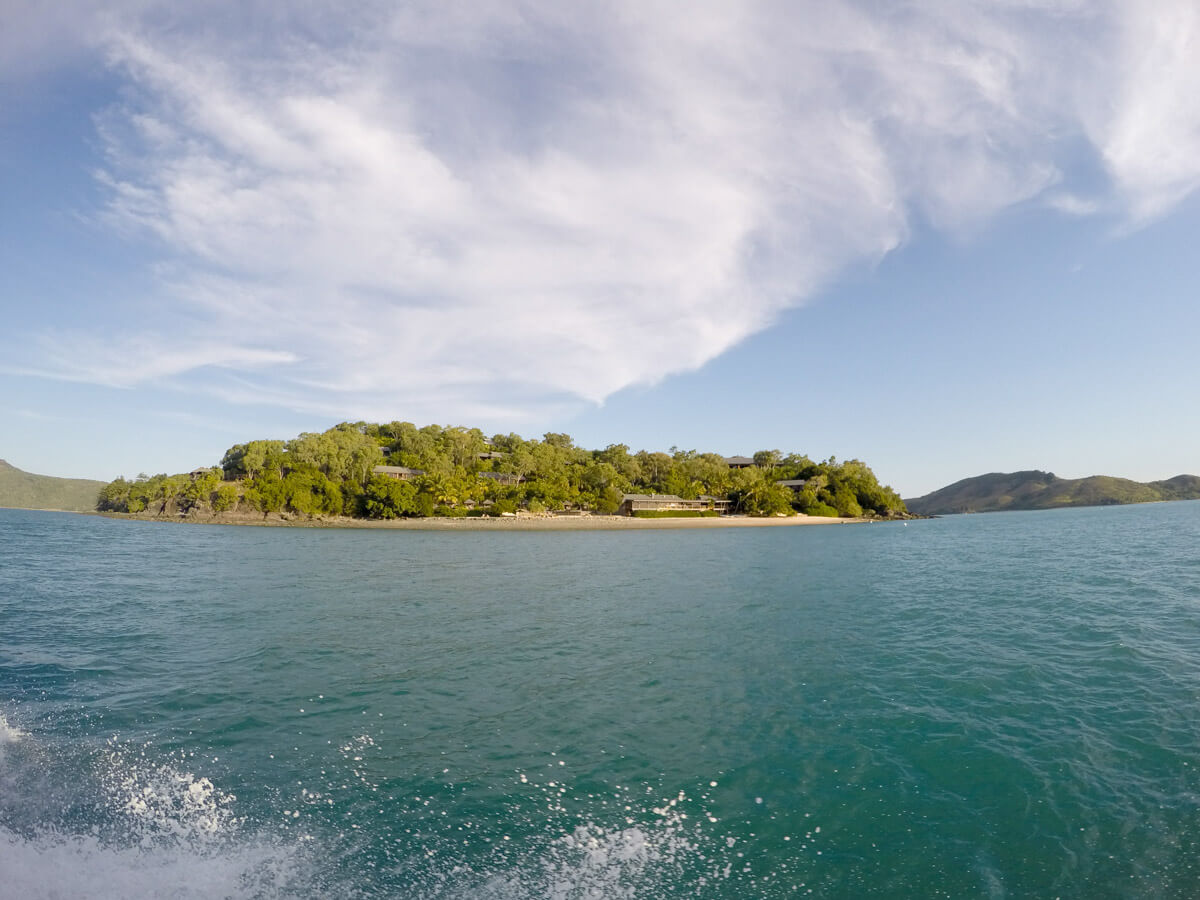 Nick organised this trip for my birthday next week and it was supposed to be a surprise but I… accidentally sussed it out (haha). Thank you darling for doing this for me and sharing such a wonderful experience with me :inlove: <3 <3 If you want to participate in the A Day in the Life linkup just visit this page for more information. I would love for more of you to get involved!
Loading InLinkz ...