2 minutes and 40 seconds with Amanda Fleming
I got to know Amanda a few years ago through blogging, and though we don't talk all that often, I got to chat to her a bit recently. Currently living in Philadelphia, USA, with her husband and their dog Bandit, Amanda is a skilled photographer, specialising in both weddings and stylised teenage and children's photography.
Amanda deals exceptionally well with her subjects, making them feel comfortable and capturing their personality from their best angles.
This is a photo from one of her recent photoshoots.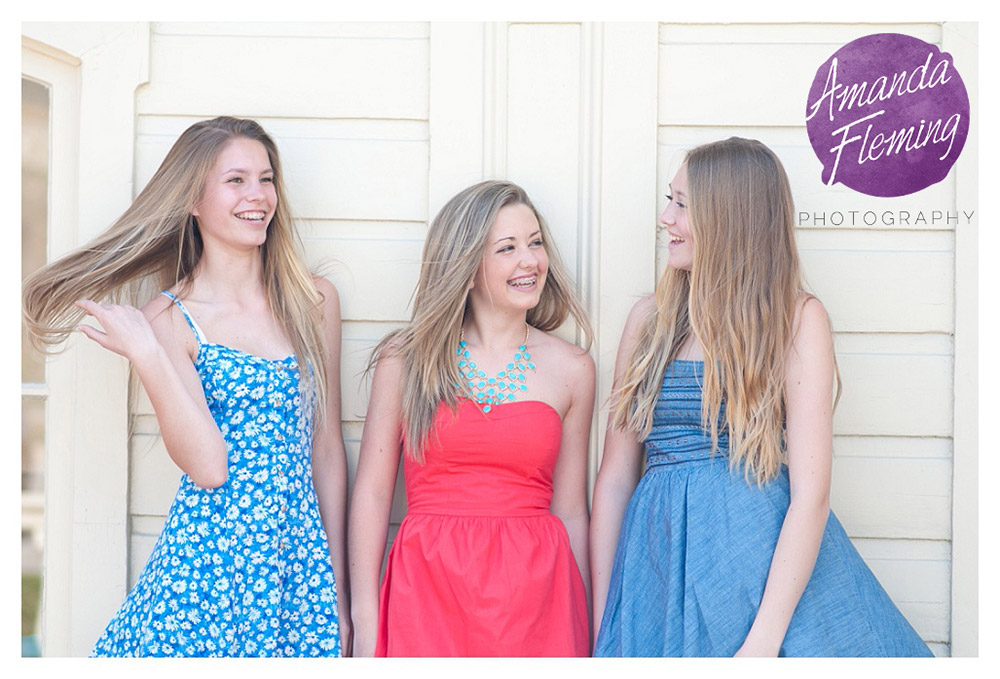 Working in a children's museum and science museum and having a work history including Disney World, it's no surprise that Amanda has recently become a Disney Vacation Planner/Travel Agent with Moments of Magic Travel. Amanda welcomes anyone to get in touch with her about photography or planning a Disney related vacation.
In the meantime, let's see how she answered a handful of silly questions.
Quick and boring question first – how'd you get into photography? What was the first photo you remember taking?
My mom got a point and shoot digital camera for Christmas one year and I ended up "borrowing" it and taking pictures of myself and my friends, mainly my cosplay friends. My first picture was probably of Christmas presents (lol). When I was in college, I took a photography class and ended up liking it a lot more than I anticipated. My dad got me my first DSLR after seeing my potential. The next spring I was my friend's wedding photographer and it just kept going from there.
What was the last song you listened to?
Burning by Two Mix
What's your party song?
Everybody Wants to Rule the World by Tears for Fears
Favourite sandwich spread?
I usually eat hoagies, but when I do have sandwiches I don't spread anything on them. If it's a peanut butter sandwich, then of course it would be peanut butter!
What's the first thing that comes to mind when I say wind chime?
The sound of the wind chime blowing in the breeze
Would you rather eat cotton wool or newspaper?
The cotton wool; newspaper would just be hard to chew.
Would you rather not have fingers or not have ears?
Not have fingers
If there was a wax model of you, where would you put it?
…Um nowhere? It would stay in the closet never to see the light of day. That's just creepy.
You have three days to live but you can only eat one of the following for the rest of your life. Which one do you choose: swiss cheese; baked beans; grapes; peanut butter.
I love both baked beans and grapes, but I would probably go with grapes. I love sweet stuff.
Given a chance to travel down a waterfall in a boat or go on a rollercoaster, which would you choose?
Rollercoaster hands down, I love rollercoasters!
If you had to eat one insect, what would it be?
Whichever one tastes like chicken and isn't poisonous.
It's snowing. Something round, ball-sized and bright pink falls from the sky. What is it?
Frosty's nose?
What superpower do you wish you had?
Super strength so I could feel more useful and not feel like a weakling when I can't lift something heavy… easily.
In a perfect world, what do dogs wear?
Jackets and their collars
Complete this sentence: _____ is a ______ that can only be _____.
Fear is a feeling that can only be overcome. I had to think on this one.
What is one thing you wish was never invented?
Money, I think the fact that everything revolves around a piece of paper is a little crazy.
You have to disguise by wearing one of these as a wig, which do you choose: laundry mop; Christmas lights; noodles; elastic bands.
If it's clean, the laundry mop.
How many photographers does it take to change a lens?
Two, one to hold the body and one to hand you the lens. I couldn't make that funny… I'm sorry.
What is one thing you would never eat?
Octopus
If you won the lottery, what would be the first thing you would buy?
A house so we can move out… again.
Thumbnail image of Amanda by Sugashoc Photography.
You can catch Amanda at:
Amanda Fleming Photography