2 minutes and 40 seconds with Fena
Today I interview Fena, who has been blogging since 2002, but taken a few years off and recently gotten back into it! She is an avid traveller and also loves to read (she has a book blog!), not to mention, is a huge fan of Starbucks.
I'm from the Philippines but raised in Brunei (adopted by a family here). Growing up everywhere, I consider Singapore & London my second homes too. I love to travel and am blessed enough to be with a family who does it often. Malaysia, Indonesia, Kazakhstan, China, Hong Kong, to name a few. One place we still haven't been to is New York but I'm hoping we'll get there soon. New York has always been a dream destination.

Besides travelling, I love, love reading. YA fiction mostly but I'm looking to expand. Also, I love Starbucks. I'm a frequent visitor there, my favourite is the French Vanilla Frap.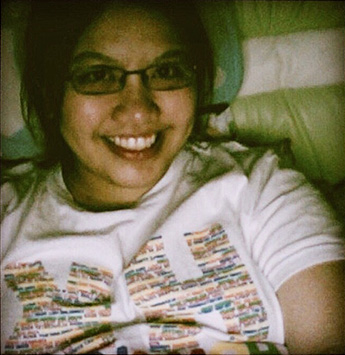 What Starbucks drink would you invent?
Hmmm.. Something with green tea plus hazelnut. I love green tea, and I'm hooked on hazelnut these days. Make that a frap, with chocolate drizzle.
What is the first word in the last book you read? What was the last thing you ate? This is your superhero name.
It. Satay. ?!? No superpowers there, lols.
If you were Alice (in Wonderland), would you rather eat a sandwich that says "EAT ME" or water that says "DRINK ME"?
Being a diabetic, I get thirsty quite often so I'll go with the water that says "DRINK ME".
If you had to be immortalised in a photograph, what would you be doing in that photograph or where would you be?
In a park, as a child looking up smiling at my late dad. My father was my hero, he passed away a few years back but I still miss him everyday. I was pretty close to him when I was a child, so I was pretty spoilt. Lols. Growing up, not so much and I guess that's one regret. I don't really have much pictures with him either, so that would have been one pretty awesome photograph. :')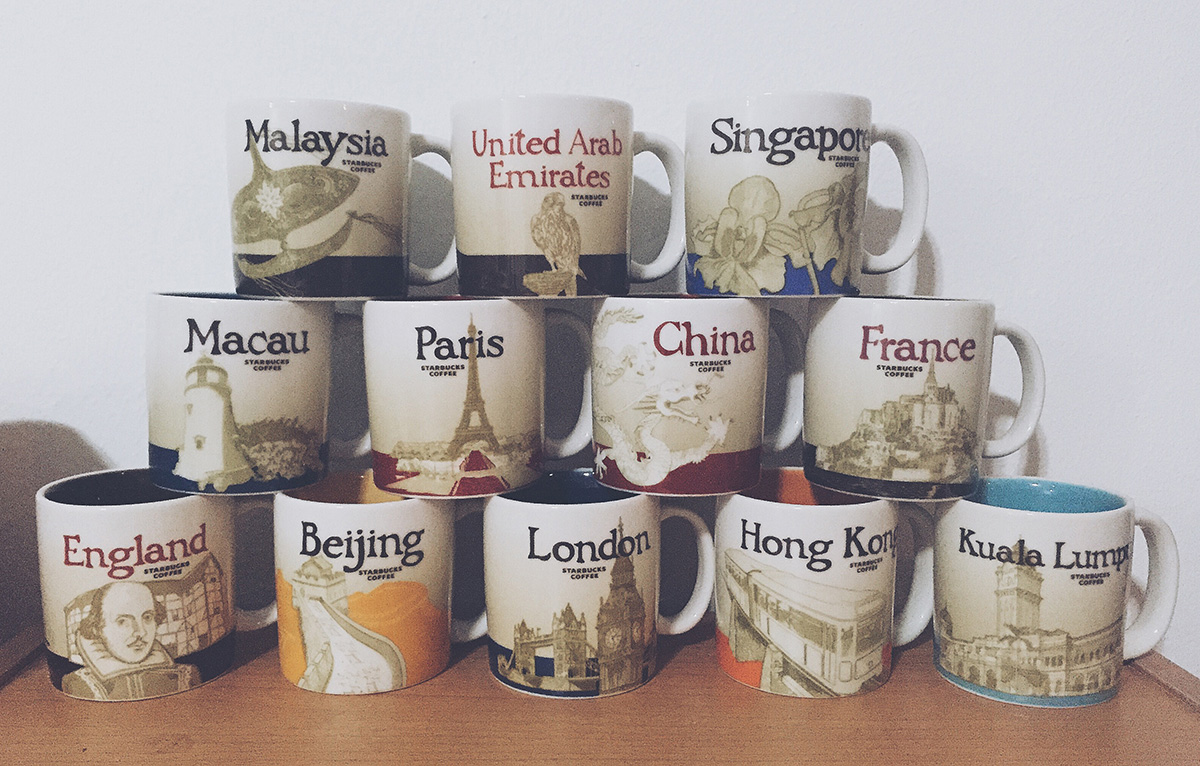 Pick a colour to colour ALL the animals in the world, and pick a colour to colour all the trees. What colours would these be?
All the animals, violet. All the trees, turquoise.
Assume you want the animals and colours to stay the same, but someone offers you $1000 to change them. Would you change the colours? If yes, what would you buy with the money?
Nahhh, I'd be fine with the two colours as they're both my favourite. :)
An orange bird flies into a room and makes friends with a pink flamingo. A giant blue polar bear walks into a room adjacent to the room with the bird and the flamingo. What happens?
They get eaten? I guess, heheh. Or if the bear's friendly, he'll make friends with the bird and flamingo. & that would be the start of a beautiful friendship. Hahah.
There is a broken refrigerator, a black metal box and a giant box made of bricks. Which one would you plant flowers in?
A giant box made of bricks, that'll be easy to just put some mud in and plant them flowers to grow.
If someone let you hit "undo", what one historical event would you have changed or undone, and why?
Middle of '05, not being bitter but I would have loved to undo a couple of things. I know everything happens for a reason though, so nyeh.
Peanuts or coconuts?
Coconutssss.
Banana smoothies or banana bread?
Don't really fancy banana as they're really high in sugar for me, but then I'd go for a smoothie.
Would you rather ride a bicycle through a swimming pool or drive a car through a lake?
Cycle through a swimming pool, will make it so much easier to get out. Lols.
Would you rather drink Starbucks from a fishbowl or from a biscuit tin?
Biscuit tin.
What is the first thing you think of when I say "van"?
High school, that was my transportation mode.
Last but not least, if you lived on the moon and had a shop, what would you sell large quantities of?
FREEZE DRIED ICE-CREAM! Yums!
You can catch Fena at: