Thirlmere Festival of Steam 2015
Yesterday I drove Nick to the Thirlmere Festival of Steam. I had kept it a secret for a good two months or so. I know Nick loves steam trains so I bought tickets and secretly hoped he hadn't been before. I guess I know him well enough to know that he hadn't. I was excited to take him there, because in my heart I knew he would love it, and since he had kept a few things a surprise for me, I did the same here.
He said it was a very romantic thing to do (my inner soul is giggling like a little girl right now), from my point of view it was probably one of the nicest things I've done for someone. It's a little bit special too. I know not everyone likes surprises but I wanted to make this event a surprise, so I just asked him to keep the date free.
I threw a few clues here and there, including a really cryptic one where I said, "This restaurant is a clue" when we were in a Japanese sushi restaurant with a sushi train. It wasn't until the day before that he asked, "Is it something in the restaurant that is to do with what is happening tomorrow?" He finally figured out that the restaurants I announced as clues had sushi trains in them… along with a few other clues like the fact that he has participated in the activity (riding on a steam train) and I have not, and the laughable "you'll be blown away", he did successfully figure it out beforehand. Needless to say, he was very excited when I revealed more of the details.
On the day I drove down to Thirlmere; it's a pretty rural town. Trying to find a place to park was not difficult but it took some time because some of the streets were closed and there were lots of cars parked around the festival grounds. We boarded the steam train as soon as we got there. Lucky I booked the 12pm train because we had a little sleep-in that morning and arrived just in time.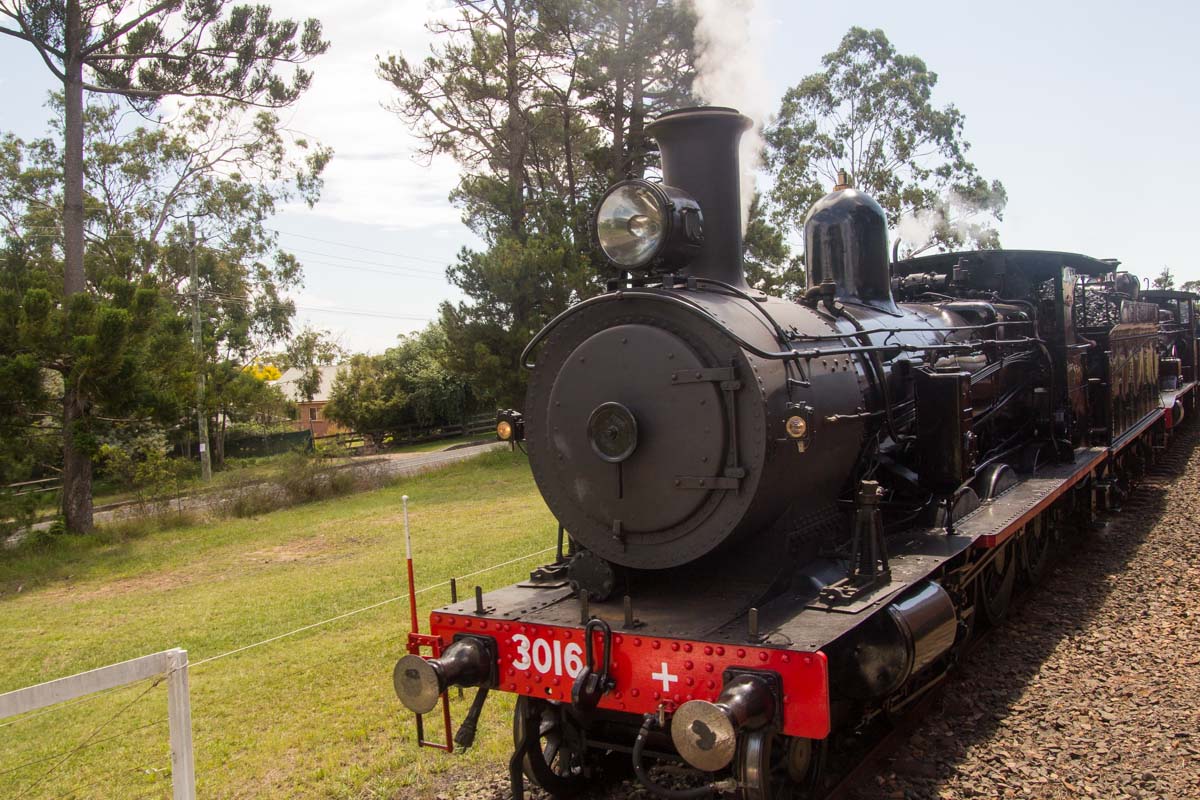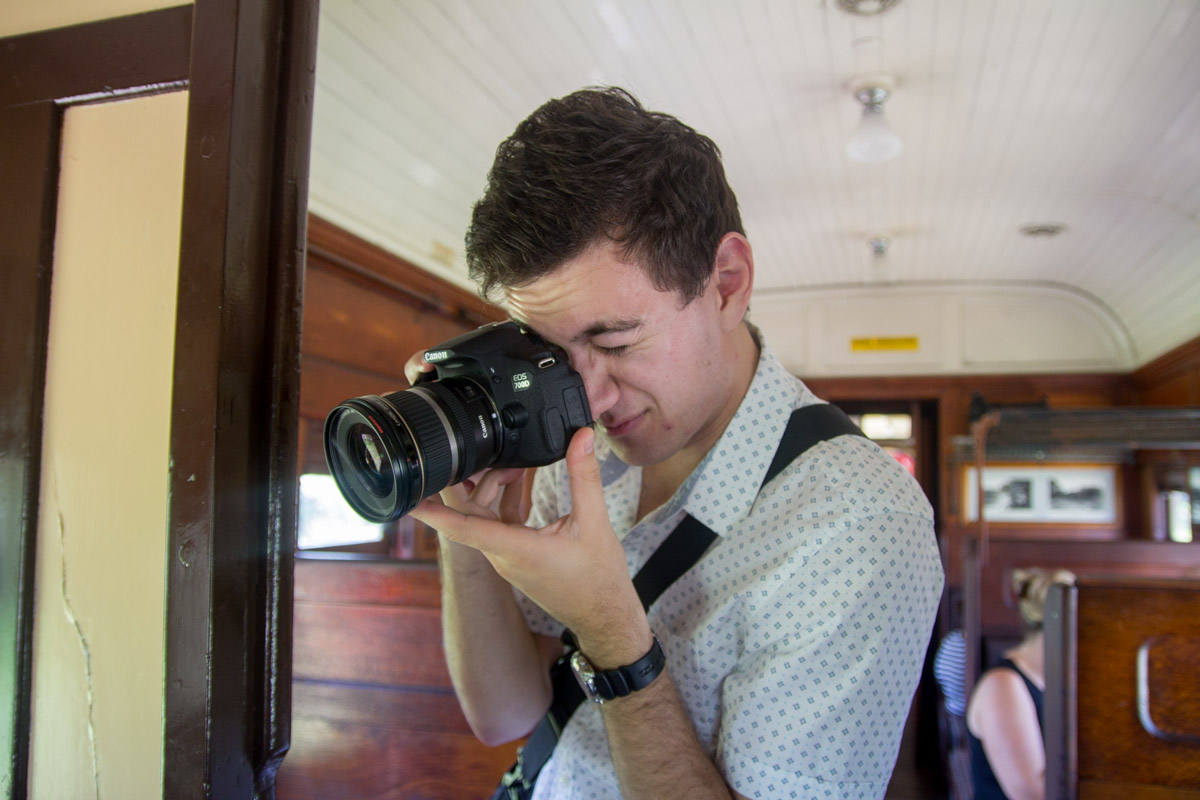 It was a very hot day even though the forecast was thunderstorms – which came later in the afternoon. The steam train ride was quite fun, and the views weren't too bad. We didn't get to disembark, but the train stopped for us and we got to take photos of a locomotive coming down in the opposite direction. The whole trip out and back took about an hour.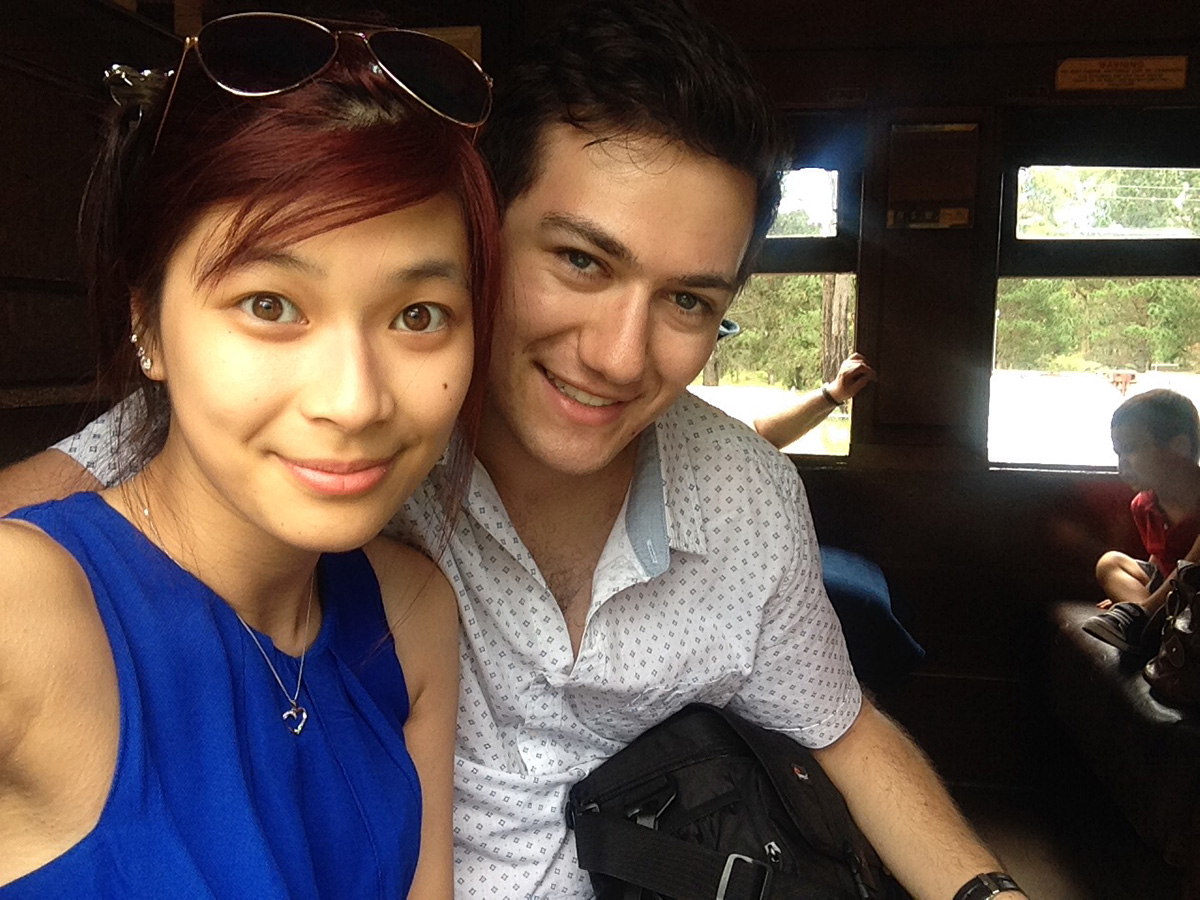 Nick and I walked through the streets watching some of the parade and looking at the stalls. We looked at some model railways (which weren't that great and were kind of boring), then we went to the Tratinworks museum which had a number of old trains on display. There were also some vintage buses, helicopters and some amusement rides but we spent most of our time in the museum taking photos of the trains.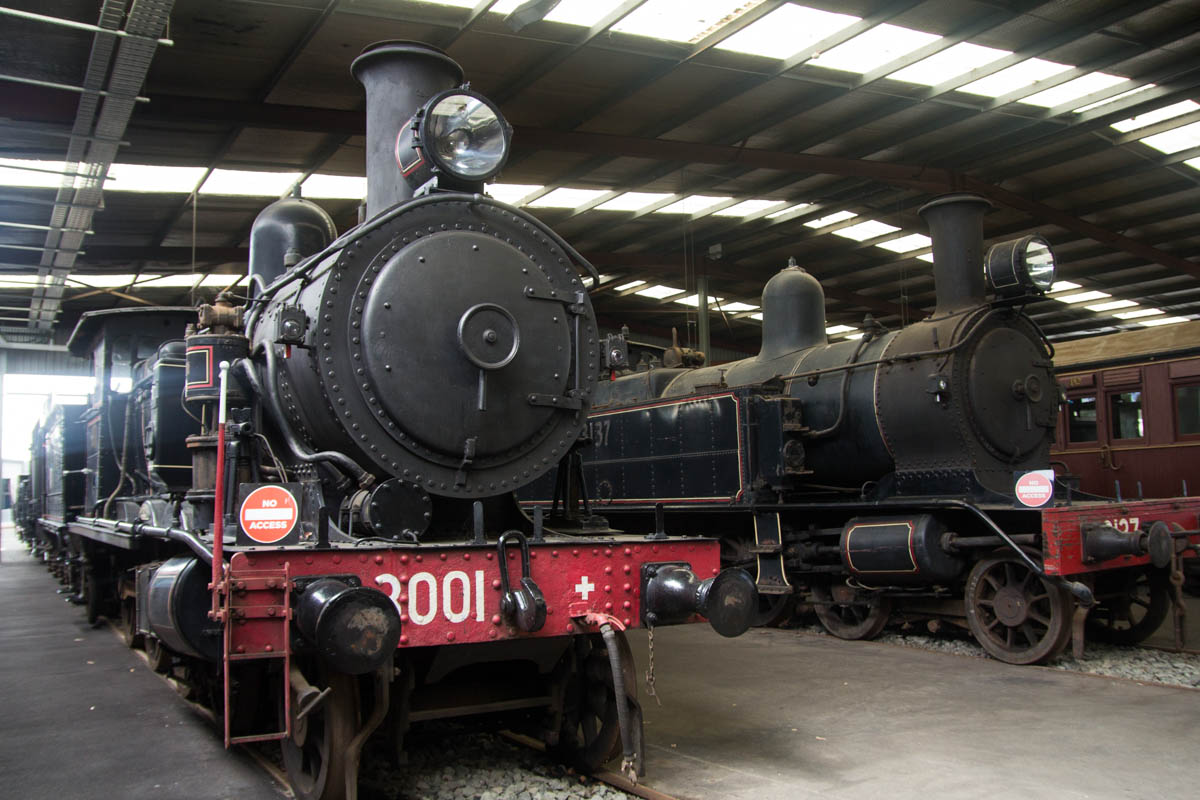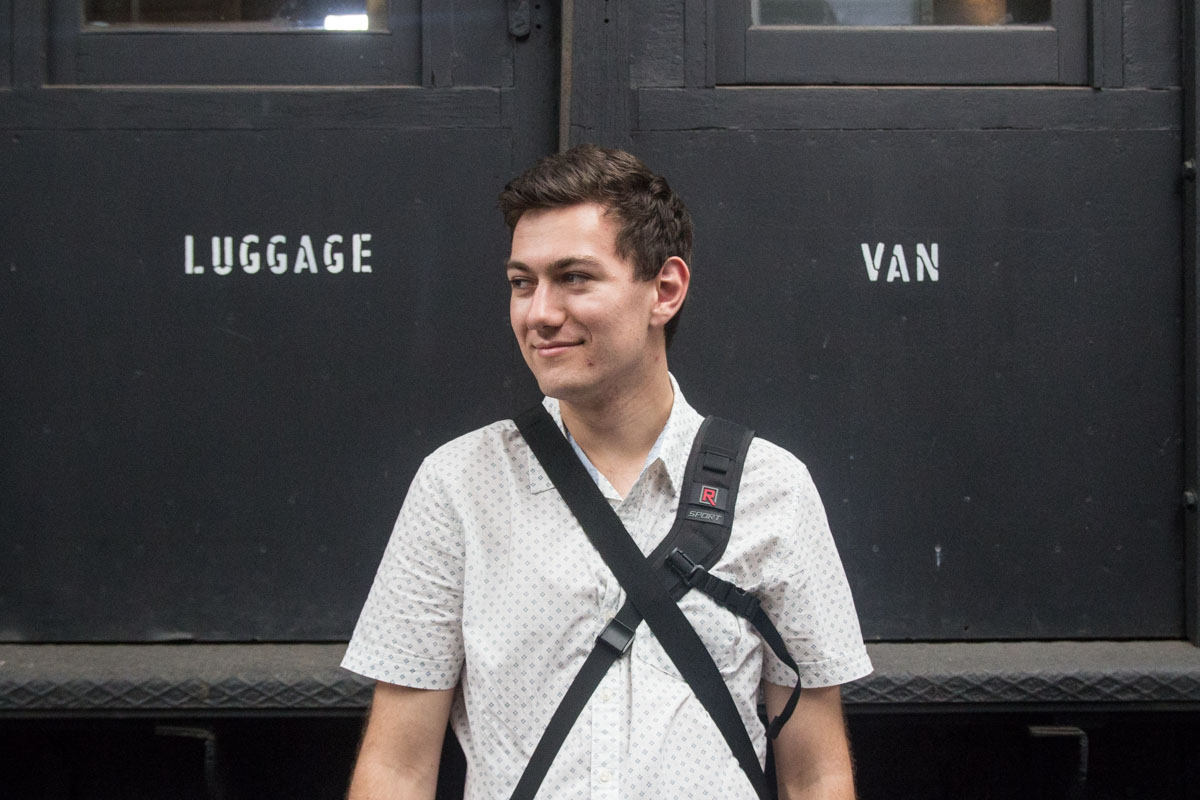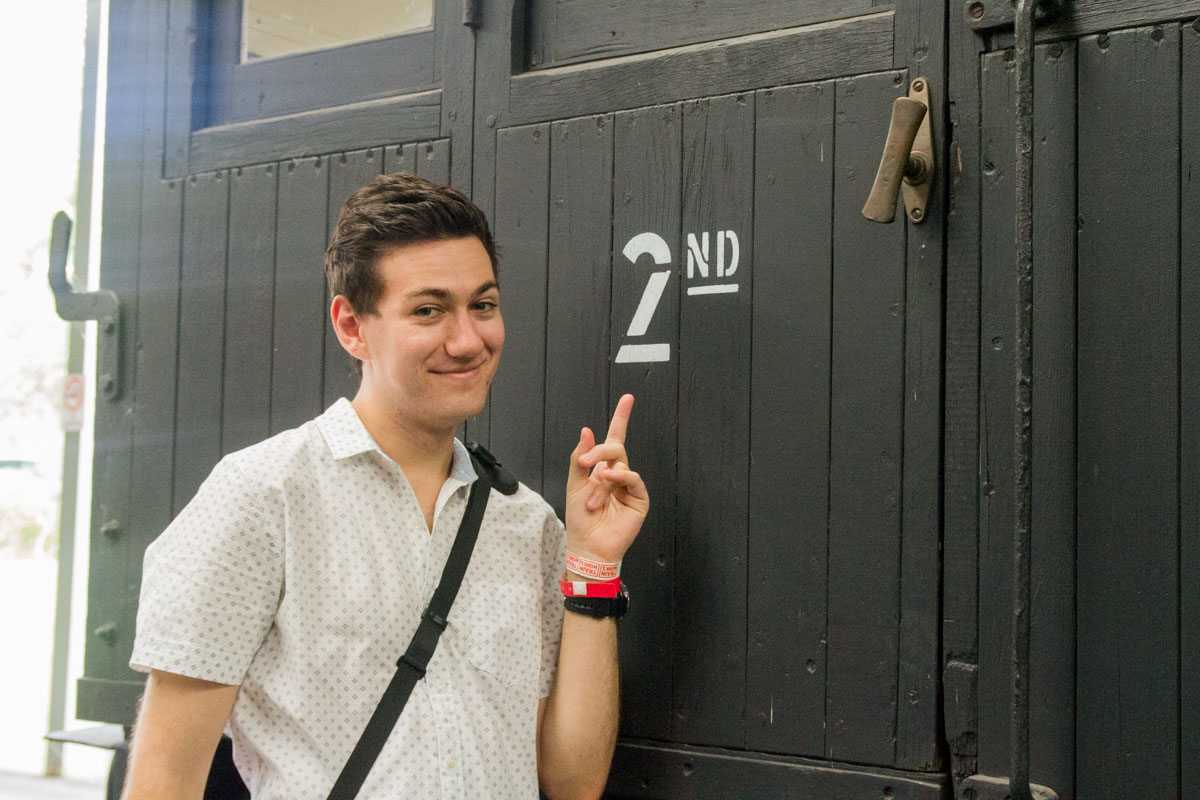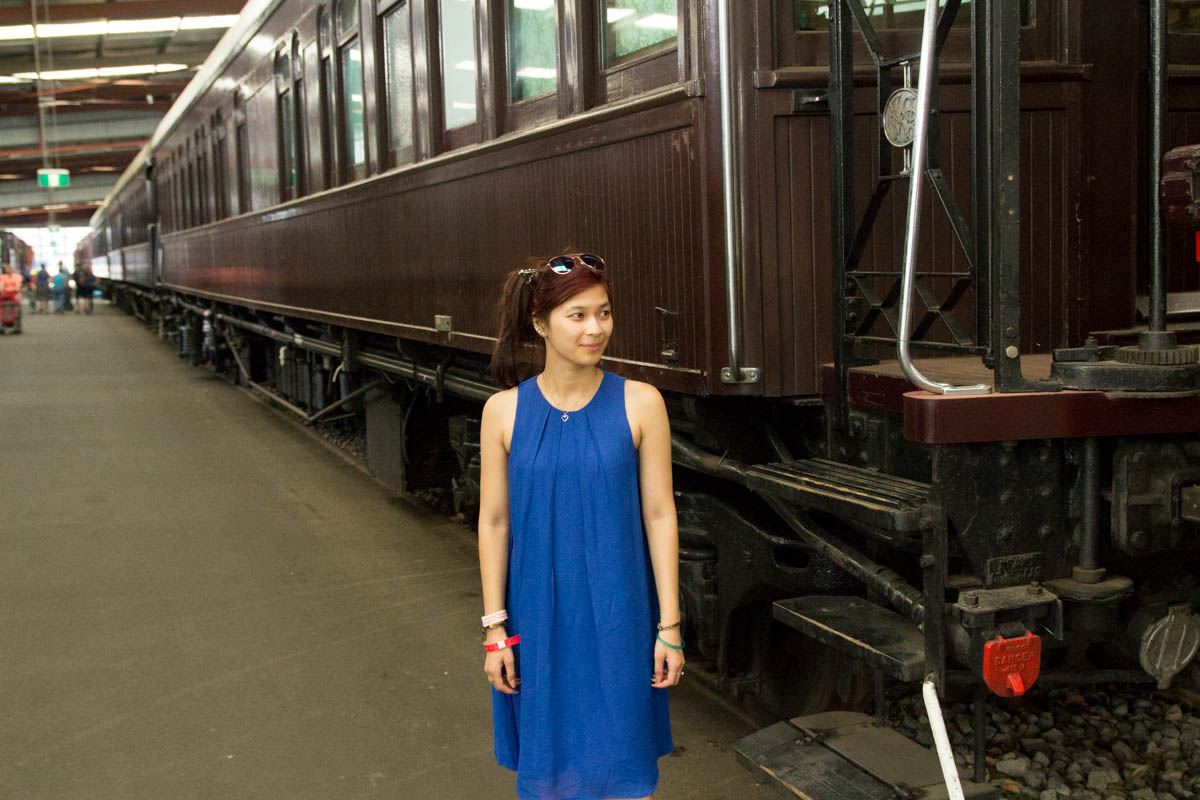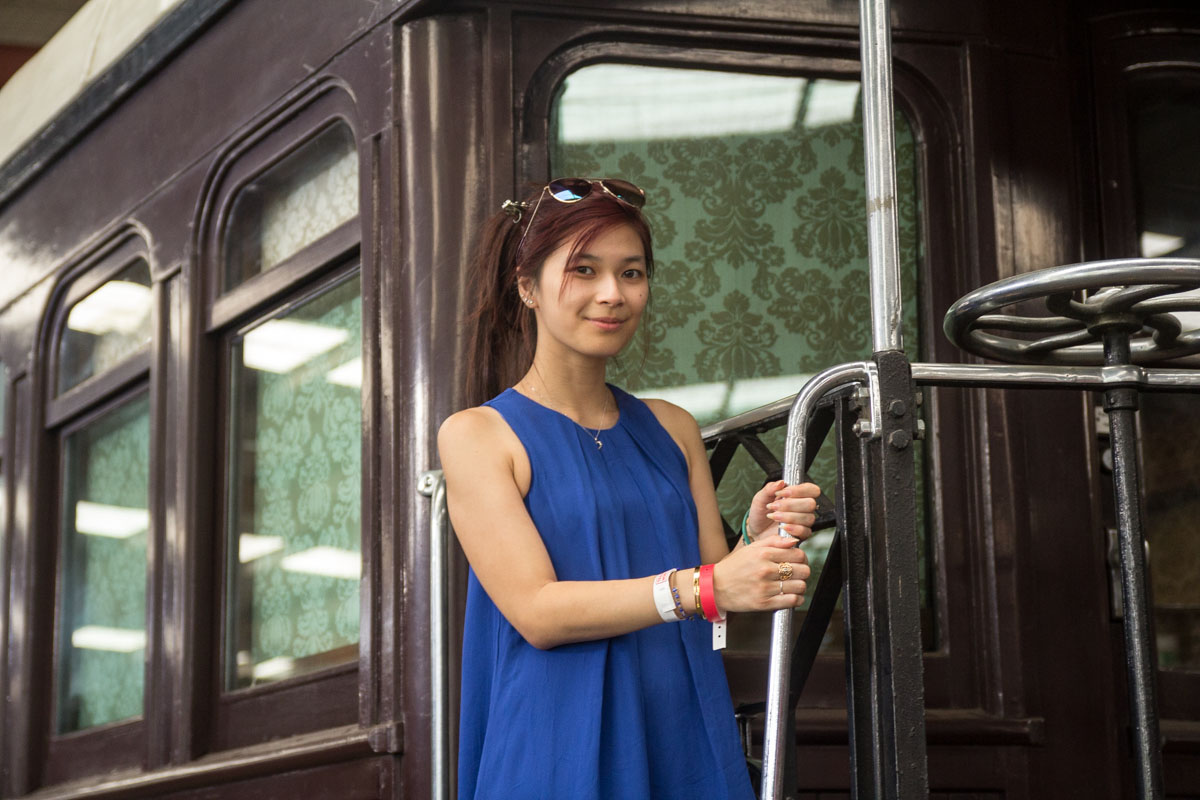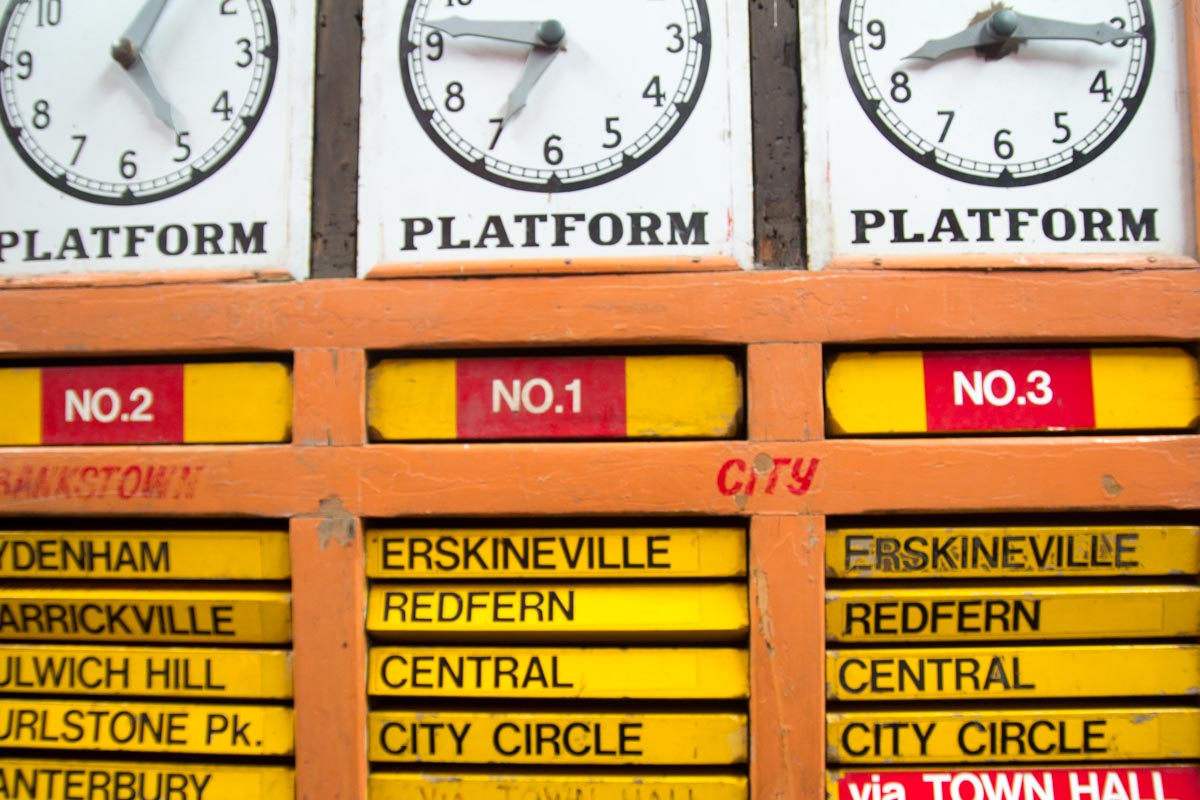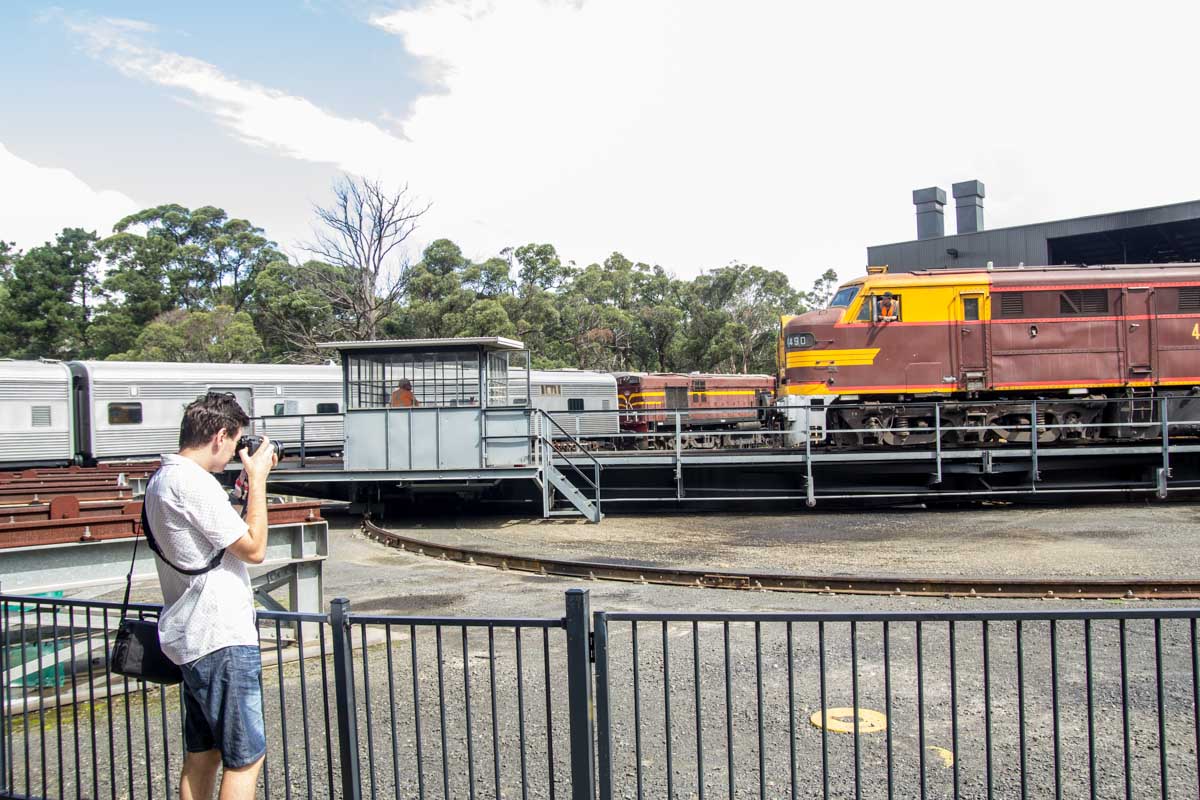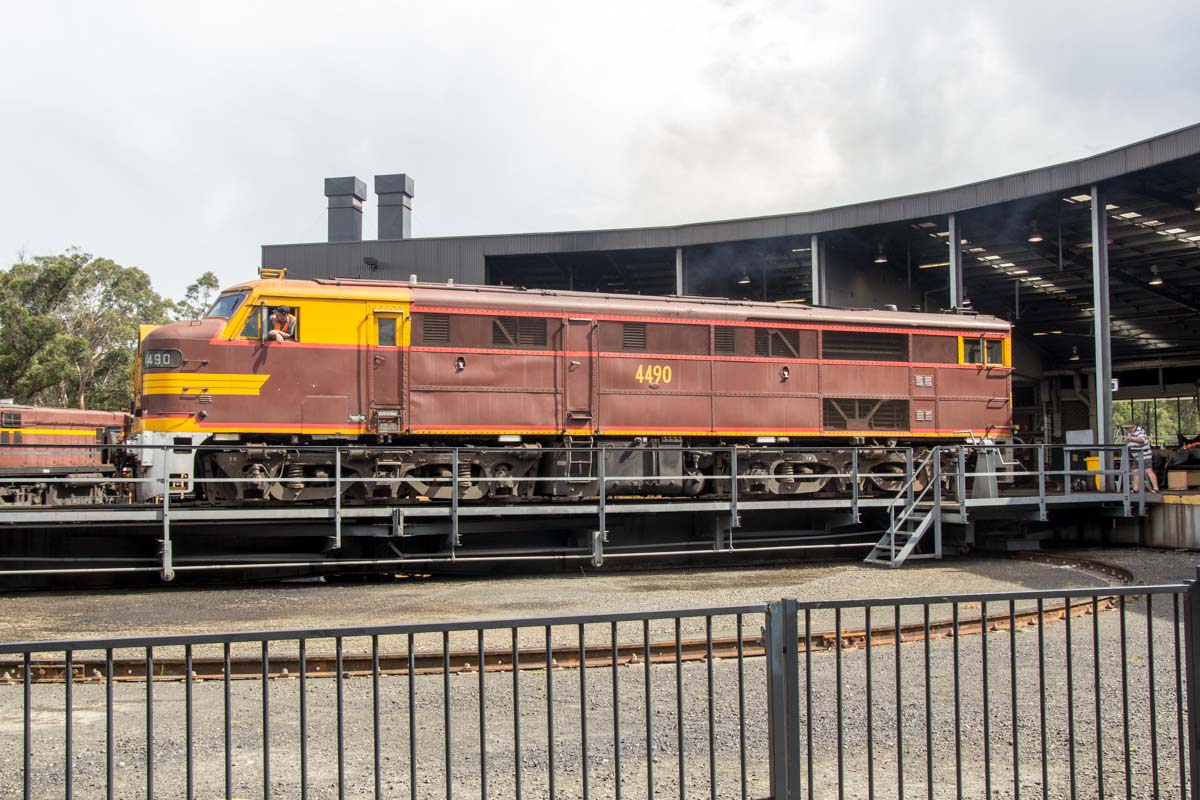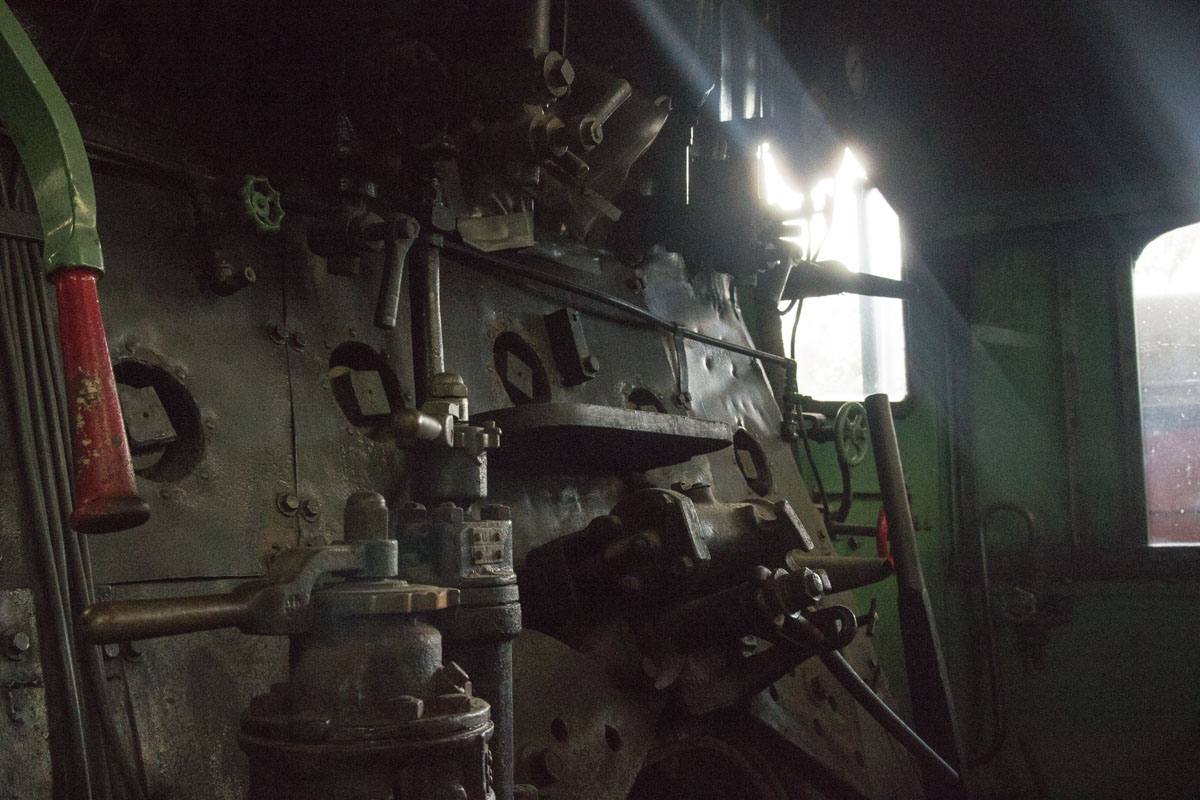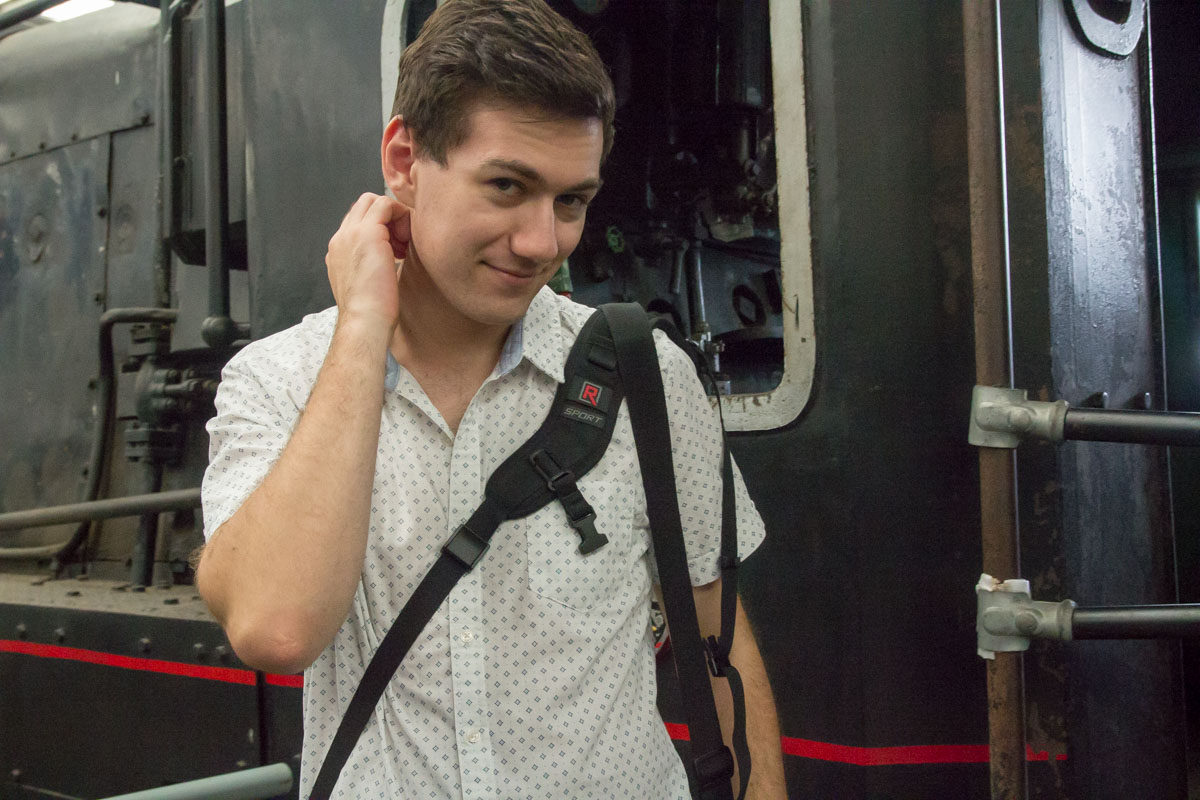 You could walk through some of the trains too, which was really interesting and intriguing. We saw a train on the turntable, which was pretty amazing because I was always so amazed by those things in toy train sets as a child.
We got to check out a cabin of a steam train and it had just started to rain very heavily at that point. We took cover there for a bit, and Nick was allowed to blow the whistle (I died when I saw the grin on his face) before we ducked out of the rain and sat in the museum for a bit.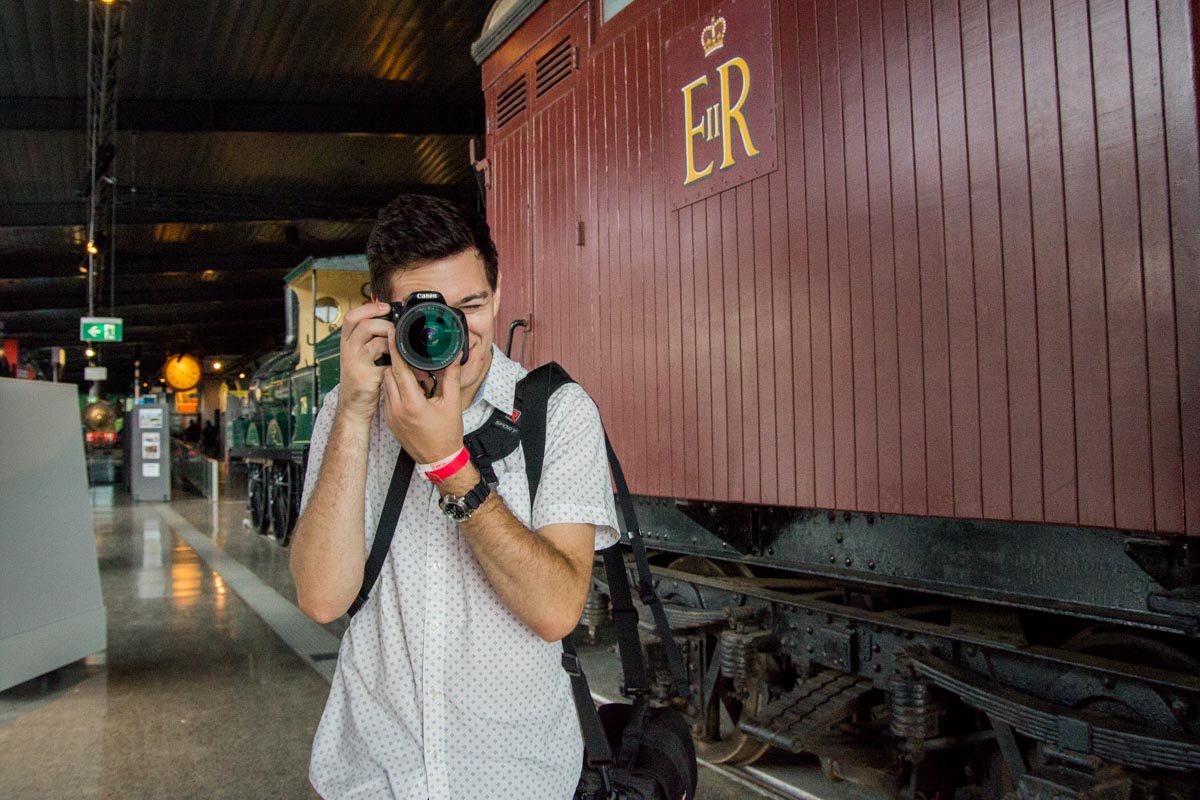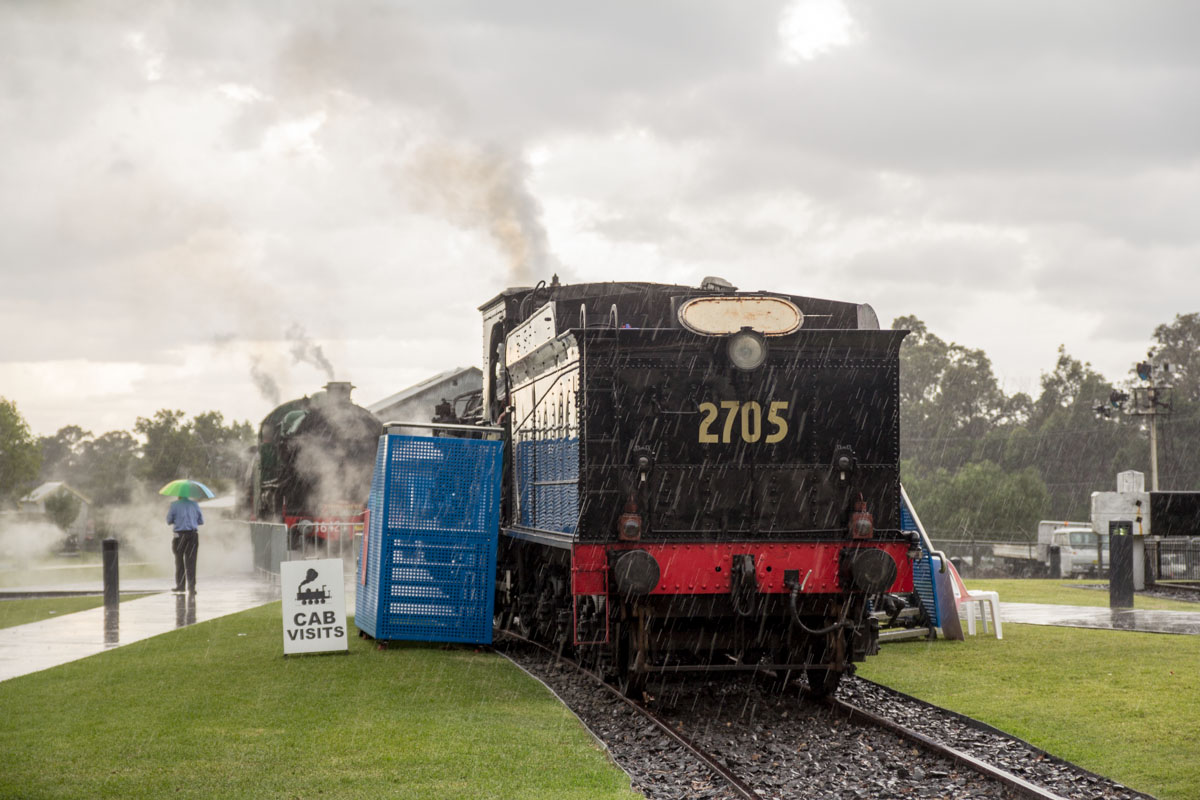 My feet were covered in soot, it was quite funny. As soon as the rain died down the sun came out nice and bright and we walked back to the car. We had trouble finding and deciding on a place for dinner, so we ended up at Sizzler again, and Nick said he was secretly excited. Hahahaha.