Fashion Friday: Between the lines
I am really quite excited to introduce this edition of Fashion Friday, because it was photographed by none other than Nick! He took over from Seb this time, as Seb was feeling rather ill this week (I hope he feels better!). I don't really know what stance most girls have on their boyfriends photographing them, but all I can say is that I am really glad that Nick was excited to give it a go. I'm really pleased with the results and I think that he should be very proud, considering he hasn't taken photographs like this before.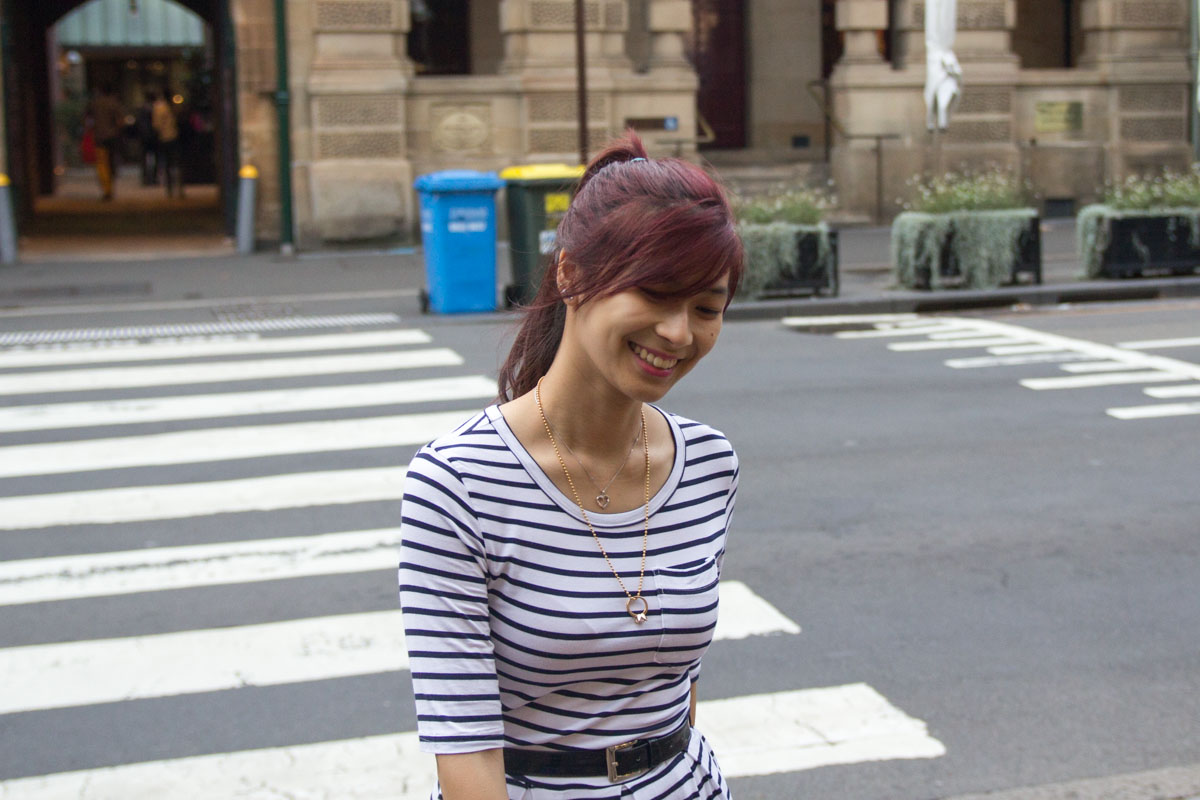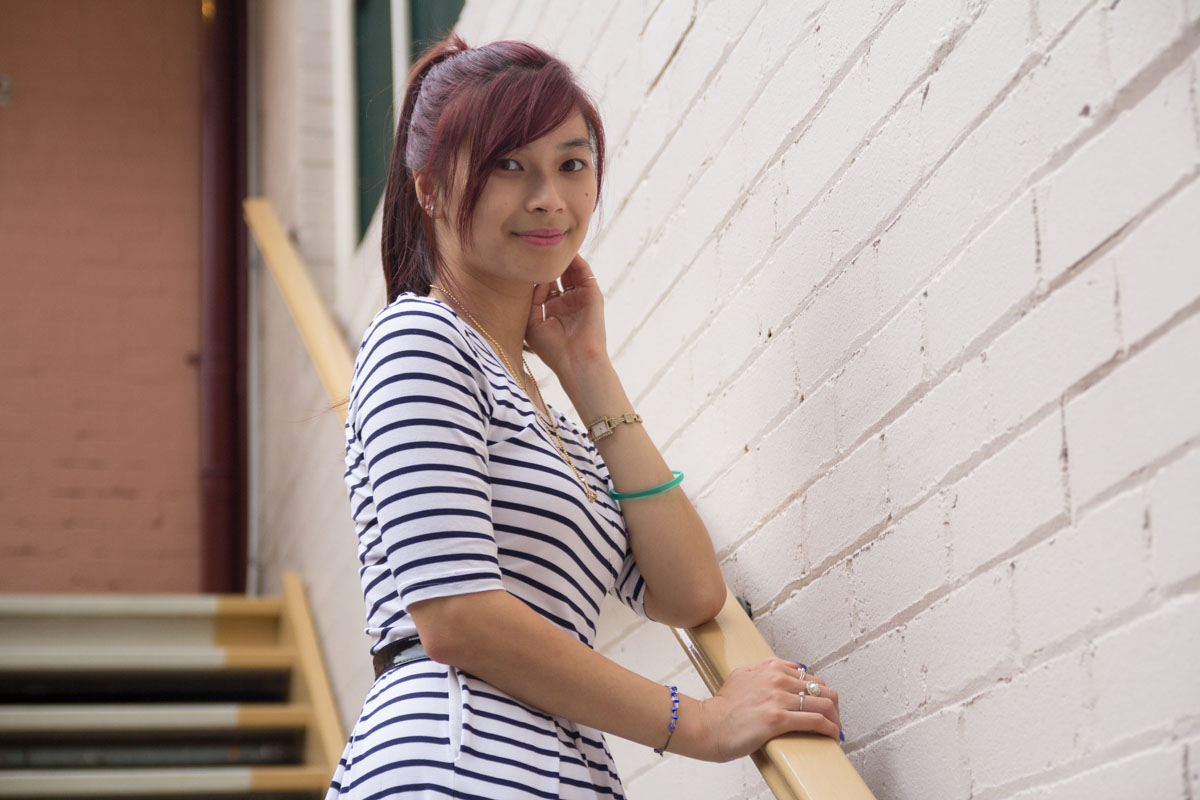 These photos were taken around The Rocks in Sydney, a location I believe Kalliste suggested some time ago. It just so happened that, while we were on our way to somewhere near the Harbour Bridge, we spotted the Nurses Walk that she mentioned. Since it was quite cloudy we decided that the alleyway would perform better as a background compared to a cloudy, washed-out sky.
I've been wanting to do a shoot and write about this dress for quite a while and finally a day came when it was almost perfect to wear it. It's a Le Breton dress from Popbasic in their Amelie collection that was available for purchase a few months ago. I've gotten a lot of compliments on the dress, actually – I've had a couple of people at work, both male and female, comment on how nice it is, and a few strangers as well.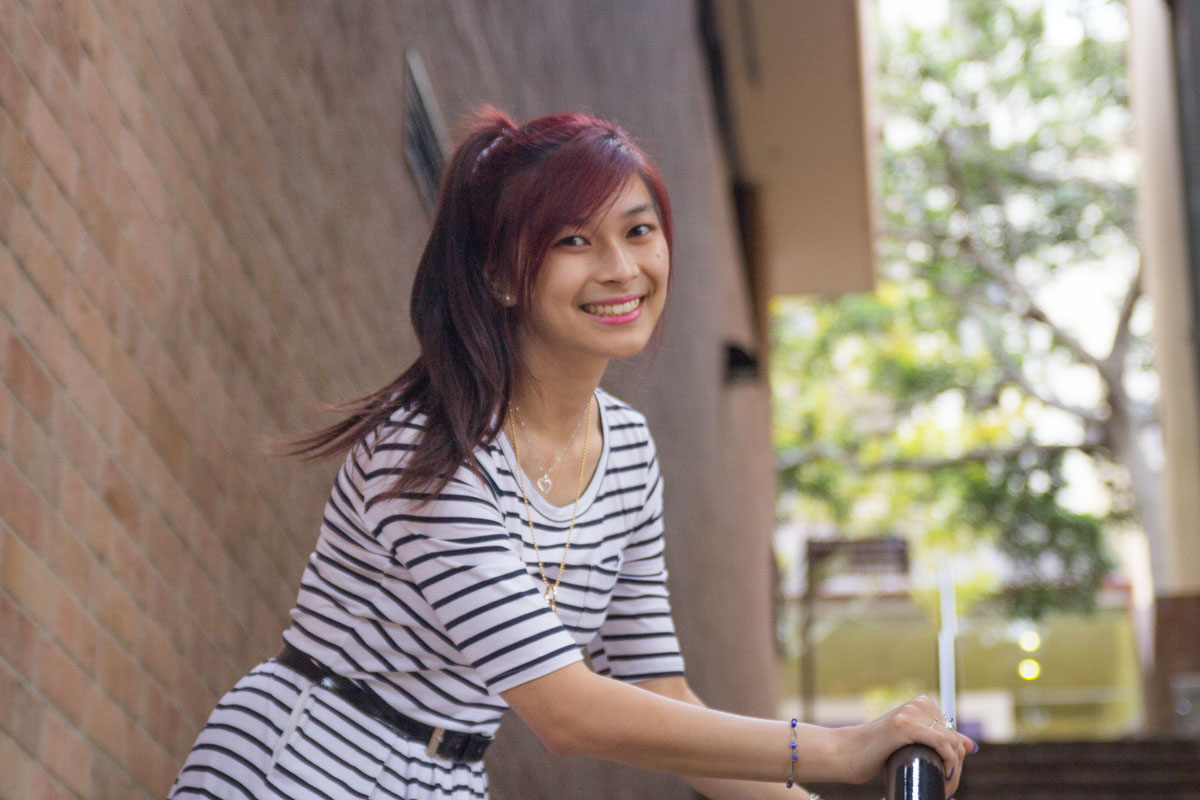 What drew me to the dress was the striped pattern. Normally I don't fall in love with dresses, I just take a look and it might not bowl me over the first time round. However, this dress was something I wanted to buy right away. I thought the pattern was lovely, and the medium-length sleeves looked comfortable and flattering. The dress also has pockets! I can't put much in them without them being weighed down, but it's alright.
I love, love, love the soft fabric of the dress. It's very soft to touch, and the skirt of the dress flows nicely. The length is perfect; I think for my petite frame it might have suited me better if it was just an inch shorter, but I tried to balance it with high heels. I've worn these heels for quite a few previous Fashion Fridays, I love them.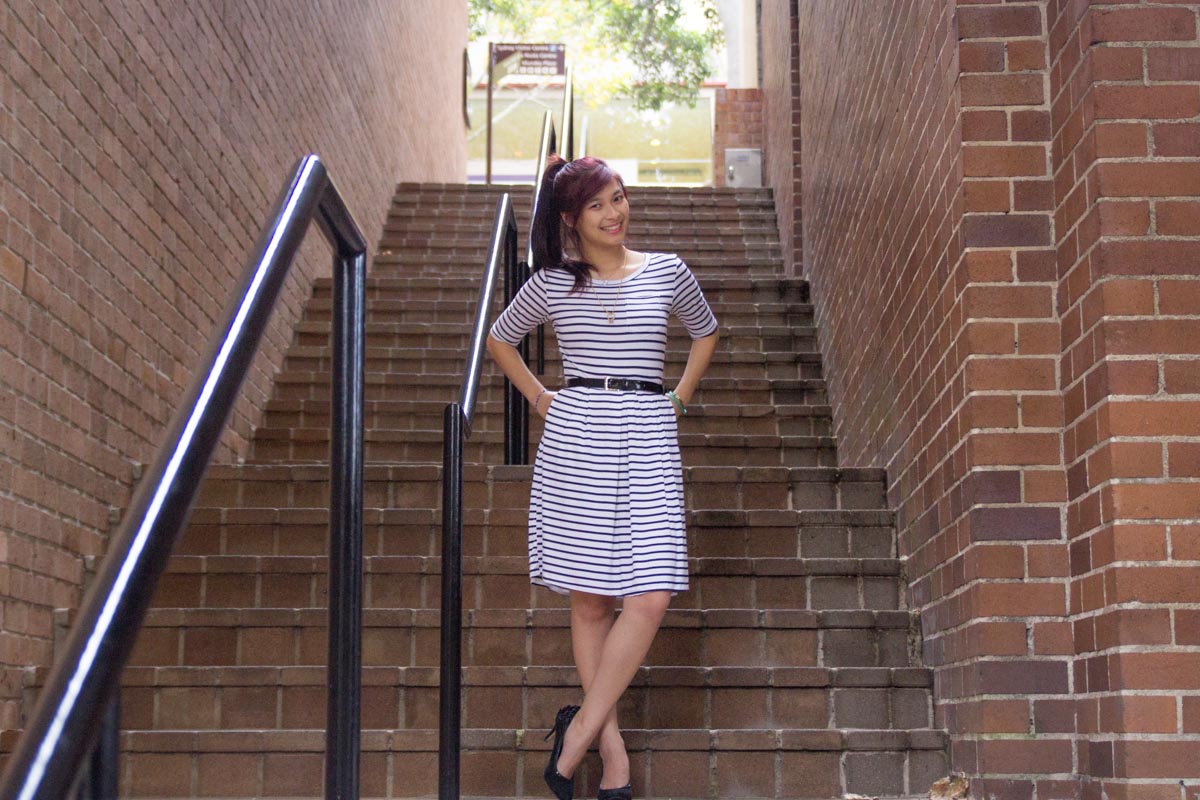 I wore a belt with the dress to accentuate my waist. The dress is quite loose fitting on me even though I bought the smallest size, so sometimes the waistline of the dress falls below my actual waistline (where the belt is).
It was a bit hard deciding whether to wear my hair up or down. I chose to wear it up to reveal more of the dress, but also because I haven't featured a lot of photos recently where my hair is up.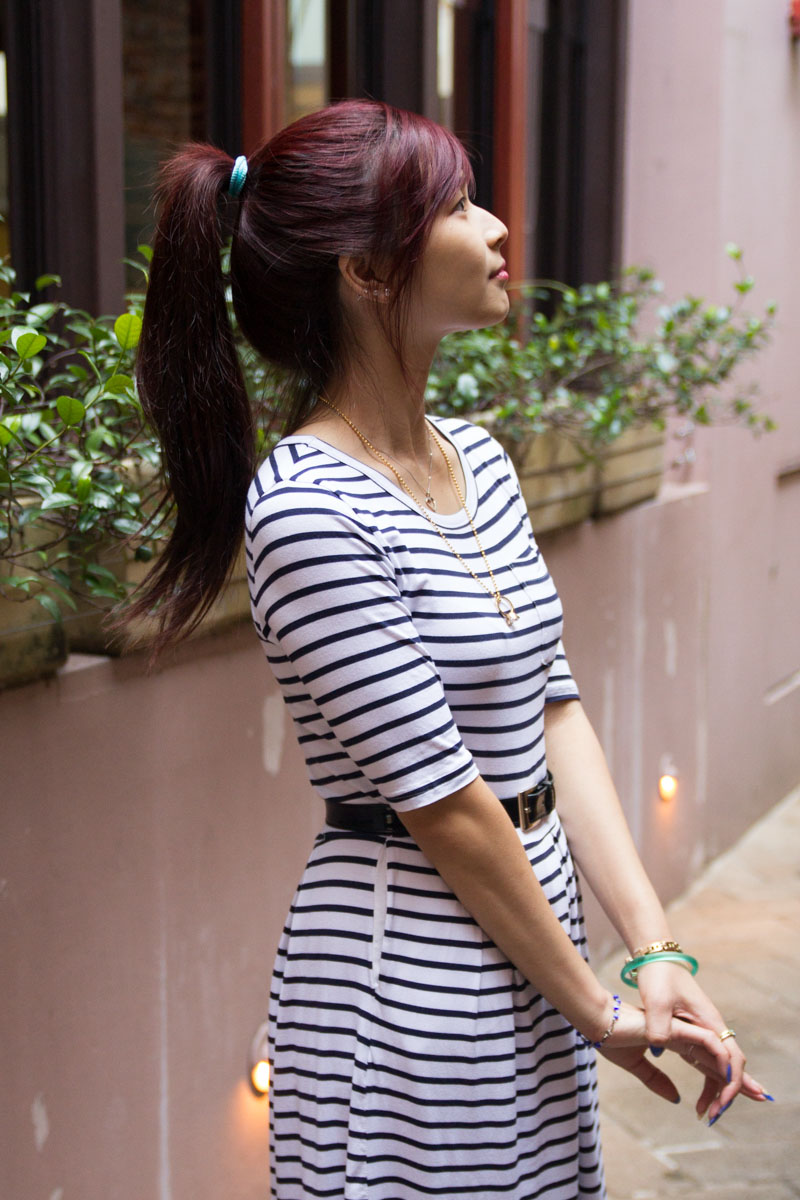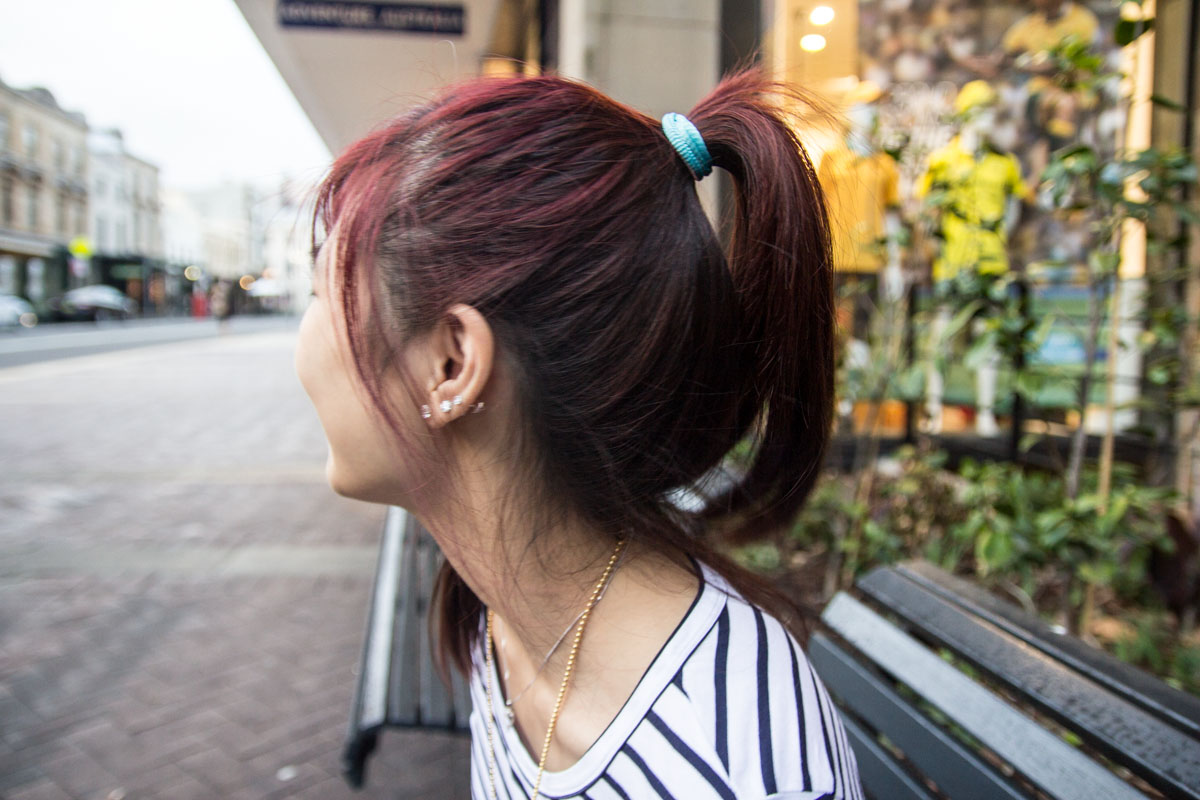 I painted my nails a blue called Blue Marlin (by Ulta3). Nick likes how I do an accented nail using glitter. Ever since I saw a really nice photoshoot with a girl with dark purple nails and diamond cluster accents on her fourth fingers, I have been attempting to do the same with some of my nail designs. Sometimes I just do my nails the same colour but this time I tried something different. Because I chose gold glitter for the accented nail, I chose to wear a gold watch and necklace to match.
The gold necklace just has a plastic ring on the end of it. I remember when rings on necklaces were all the rage. As for the silver heart necklace, it's the one Nick gave to me for Valentine's Day.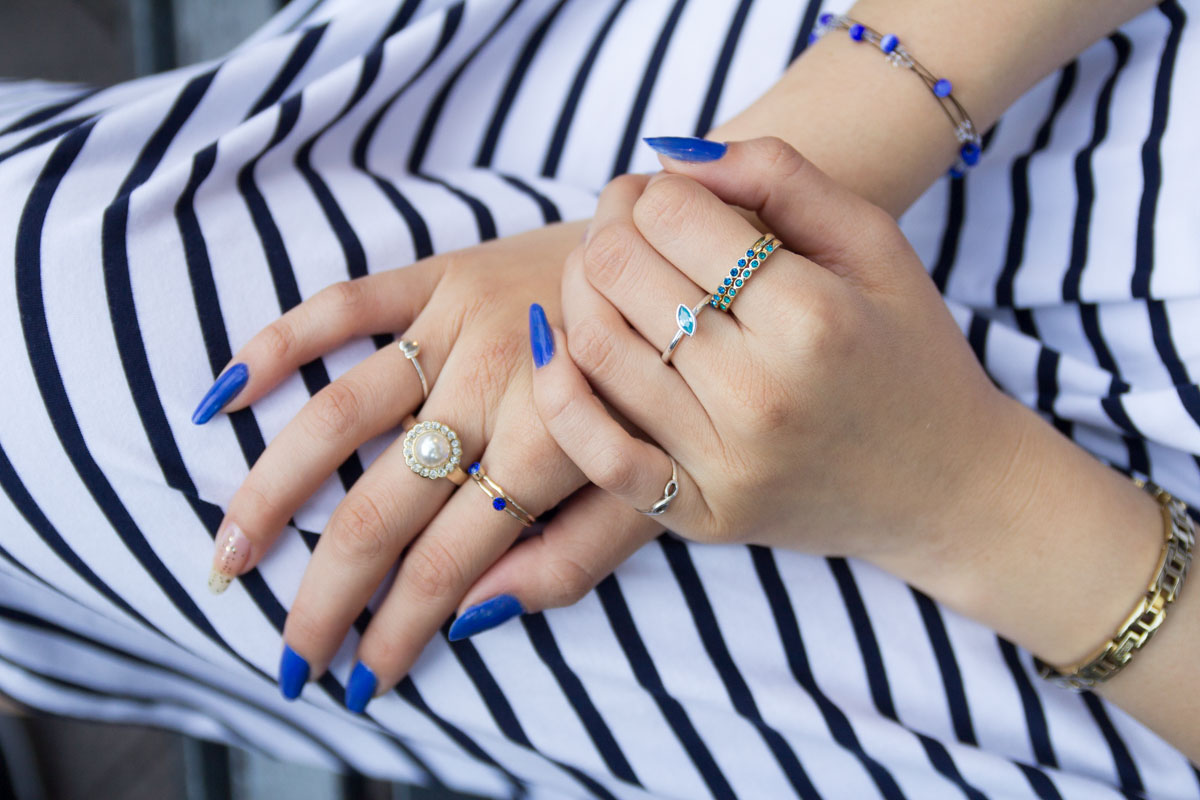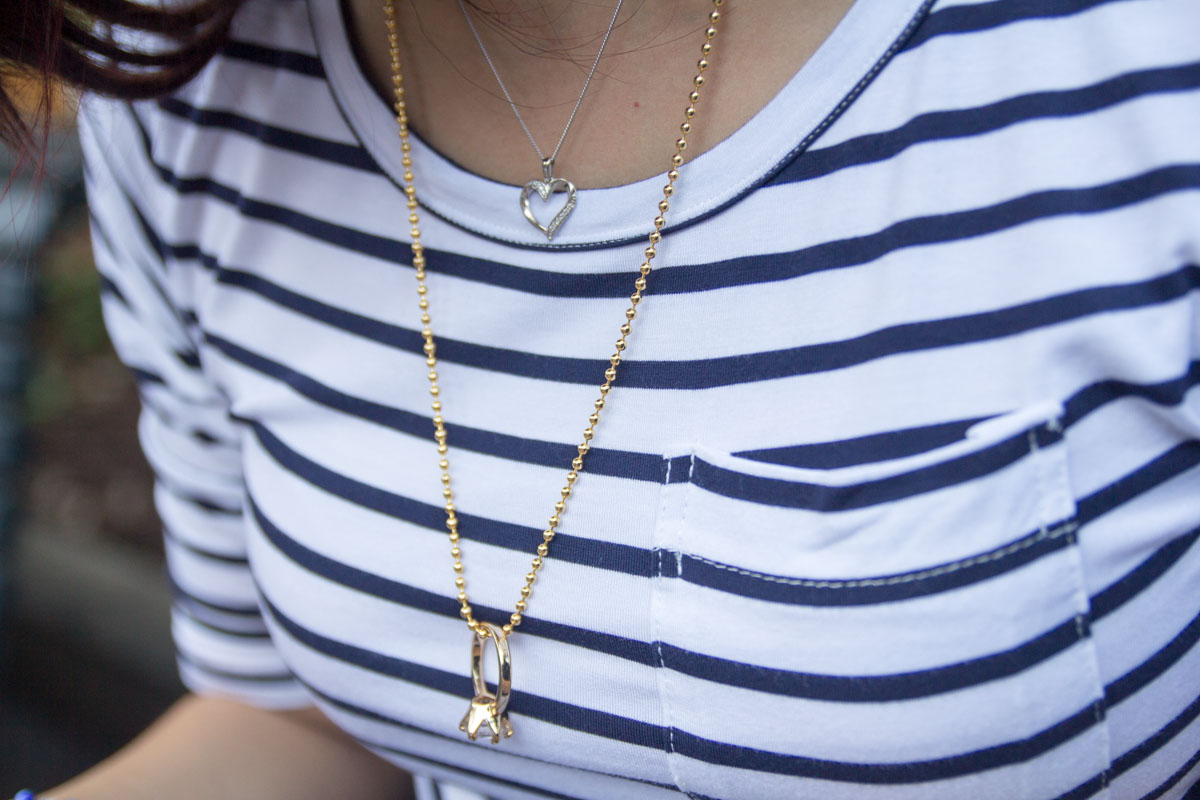 The blue beaded bracelet is one I got from my friend back in high school. Most of my rings are from Lovisa. Some are just cheap fashion jewellery and a couple of others are sterling silver. I picked the teal bangle (you probably can't see it in the photo below, but can see it in some others) for this outfit because it stood out while still following the blue theme. I bought it from a stall in Paddington Markets. I had always wanted at least a few resin bangles because they don't change colour and are fairly durable, not to mention look lovely. I bought mine for $18.
If you're looking to buy something from Popbasic, you can use my referral link and we'll both get $15 towards our next purchase.
I look forward to doing more Fashion Fridays with Nick, I think I might alternate between Nick & Seb, but I'm not sure yet. I had quite a lot of fun with this shoot. We were close to getting rained on, but luckily the rain stopped.