2016: Year in Review

It was only last year that I decided to write an actual summary of my year rather than answer a generic questionnaire like I did in previous years. I wanted to do something creative for this yearly summing-up post, but nothing comes to mind except a brief overview and the monthly sort of recap that I did last year. Also, there will be no Achievement Unlocked post for this month because I'll be summing up the whole year.
Well, 2016, thanks. Apart from the general disdain most people have about the heroes that left us this year (Carrie Fisher, David Bowie, Prince, and Alan Rickman, to name a few), on a personal level, I can say that you have been an insane rollercoaster with some really big ups, and really low, low, downs. I cried at a lot of stuff this year, I'll be honest with you. Like Liz said, I wasn't personal. I didn't share everything about the year, especially the lows, and in a way I felt like I was hiding stuff. But I wasn't. As I mentioned in my very important Blogging Values post, my blog is a positive place. I didn't want moody posts to come to fruition, because I knew they would be extremely vague. I don't want to share everything. But we all have our problems and our troubles, and my rants and upset, unhappy feelings found their way into conversations with my friends, where things got resolved, and I felt better. There is nothing better than to have a friend by your side when you are in need.
That makes me think of the sadness that surrounded Donald Trump's win this year. So many of my friends were heartbroken by the results, and, on the other side of the world, I felt useless. I really felt for my friends. I honestly wished they could move to Australia. As things have died down a little, it's also occurred to me that I haven't even met some of these friends at all.
Which brings me to the internet. A simmering pot of trouble at worst, it's a lifeline and a true friend (in itself) at best. I've met a lot of my friends online, through blogging, and this year I have become closer to quite a handful of them. Some of them have returned to blogging (hi Pauline!) while others I've known a long time (Liz goes without saying, and there's Tara too). There are even a few I have met in freakin' real life (I have known Holly for way too long, I can't remember a time I didn't know her! Ditto Georgia)!
At the same time, yes, I've noticed that for every awesome, smart tweet on Twitter, there is always some dickhead in the replies who counters the original statement and just ruins everyone's day. Always. 🙄
In personal achievements… I started going to the gym again. I've made so much progress that my clothes are starting to get too big for me. I travelled a lot, around Europe, Singapore, went to San Diego for a work trip, visited Indonesia again, and went to Perth. I went to a few conferences, gave a handful of talks throughout the year, and attended more meetups than I could have believed I would attend. I came out of my shell a little bit, pushed myself to learn and contribute more at work, and made progress.
And gracious, I can't even begin to explain the wonderful tangle that is my best friend Nicholas. He has been there through thick and thin and he can so easily put a smile on my face or turn a frown upside-down. It's been a wild ride for both of us, but he graduated and changed jobs twice, and I'm very proud of him. He's in a happy place. 🙃 He asked me to marry him in June… I would have been a fool if I said no. 😍
January
We saw The Wombats live in concert again. They were sooo much fun.
I went to Melbourne for the first time. This honestly feels like so long ago. We saw a couple of tennis matches, saw some penguins at sunset, ate at a very fancy restaurant called Vue de Monde, ate at a lovely hipster cafe called Hardware Societe, and did some shopping.
February
I did a talk at a Girl Geek meetup that was held at my workplace, Campaign Monitor. I think I inspired a lot of people – you can watch the recording of the same talk I did on a separate occasion.
I deployed a new theme to my blog named bermuda v1.2 'Flores'. I had been working on it for a while and I'm still very proud of it!
I went to an engineering camp organised by my company, which was a couple of hours up north, by a lovely beach.
I featured on the CM blog for International Women's Day.
March
Went on Hey Geronimo's tour bus for their Longest Shortest Tour! They played ten gigs in one day at ten different places!
I bumped into Jess – she saw me at the train station and said hi. She was pretty shy but didn't hesitate to tell me that she reads my blog. ☺️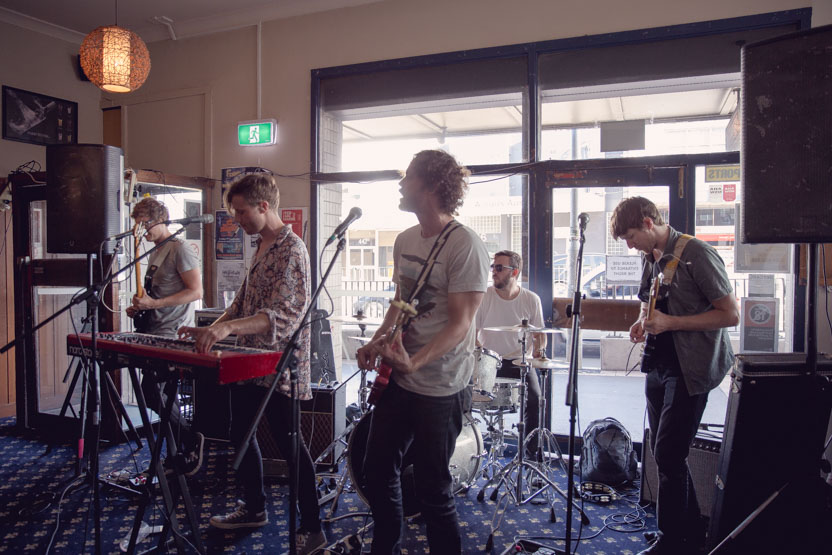 April
I went to the Respond conference and wrote a blog post about my learnings.
Nick graduated from his Bachelors degree! 👨‍🎓
I was voted in as one of the members of Campaign Monitor's diversity committee.
May
I did a presentation for A11y Bytes. I was thrilled to have been chosen. I really wasn't expecting it.
I celebrated my birthday by going with my family and friends to a Japanese restaurant.
June
Nick and I headed on a month-long trip to Europe! Holy shit. We flew business class on the way there.
I met Holly! And Georgia!
We went to Liverpool and saw a lot of Beatles-related things.
I saw Stonehenge. Those rocks I loved as a kid, in real life!
We did lots in London. Shopping, high tea, Harry Potter tour, met up with an old coworker, obviously saw all the sights and went to as many museums as we could.
Had a great time in Paris, eating a lot of delicious local food and sweets. We went to so many museums, Palace of Versailles, saw the Eiffel Tower of course, went to Disneyland… I was mostly wowed by the Picasso Museum and a lot of the artworks in the museums we visited.
Spent a couple of days in quiet Zurich. It was Nick's birthday and I got him some pyjamas! He was in dire need of them.
Nick proposed to me while we were in Varenna and I said YES and cried and oh my god. ❤️
Varenna was fucking beautiful.
Venice was a bit smelly.
Florence and Rome were very interesting. I wrote blog posts about our whole trip which you will find under posts tagged with nickgeorgieEU16.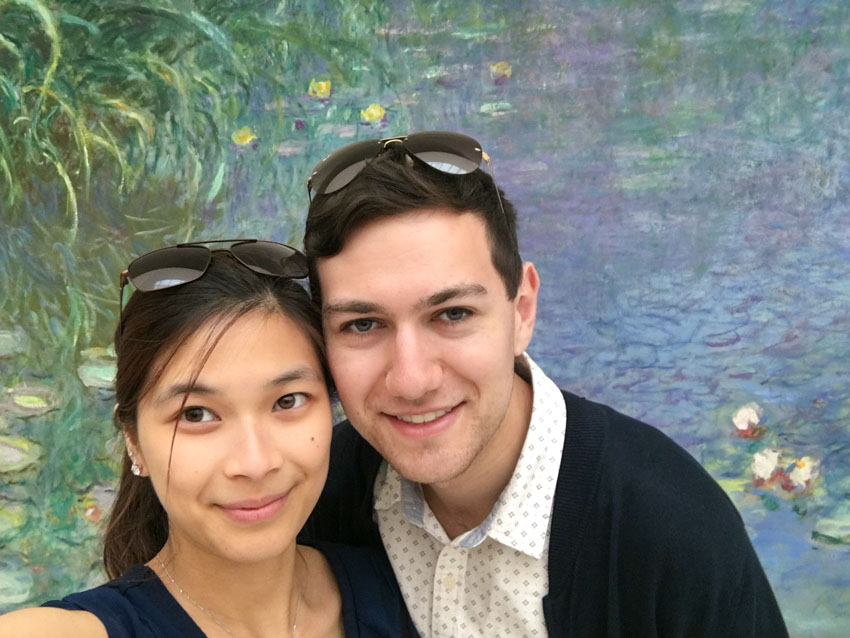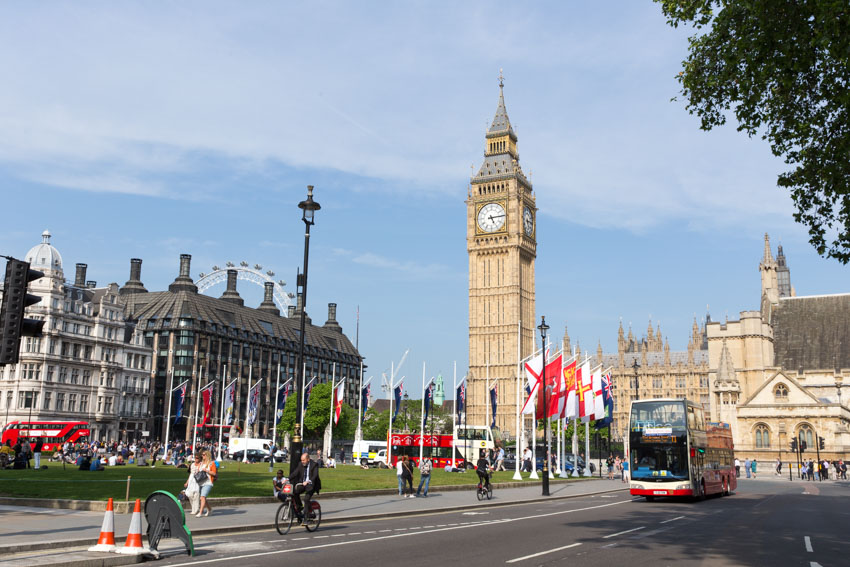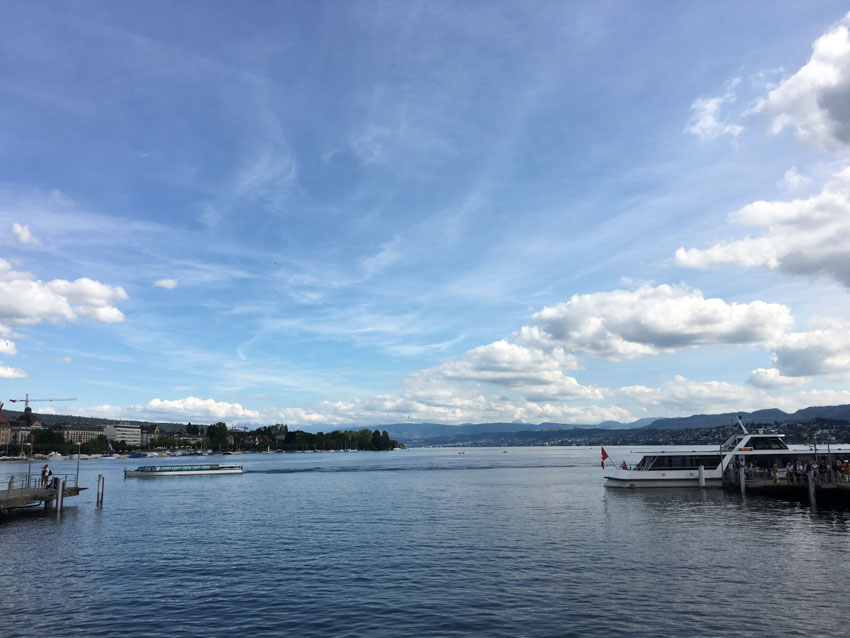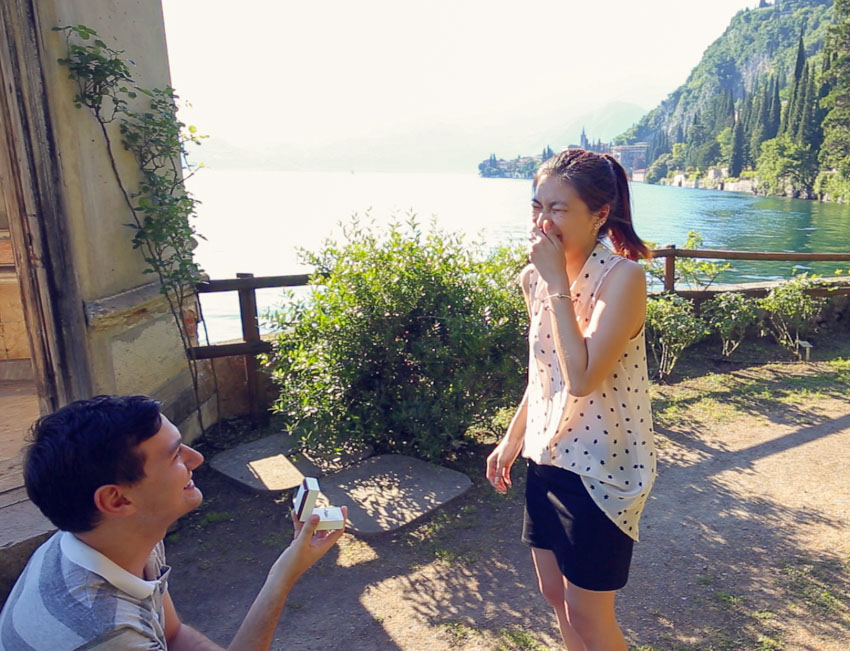 July
Finished off our Europe trip by passing through Singapore! It was so, so hot. We went to the zoo, met up with my friend Daniel and also got our feet pampered in a nice fish spa.
Nick created a short video of our trip.
Hey Geronimo released their debut album Crashing Into The Sun! Yesssss! 🚀🌍☀️🔥
Went to San Diego for a work trip for a few days at the end of July, unfortunately came back feeling very, very ill. D: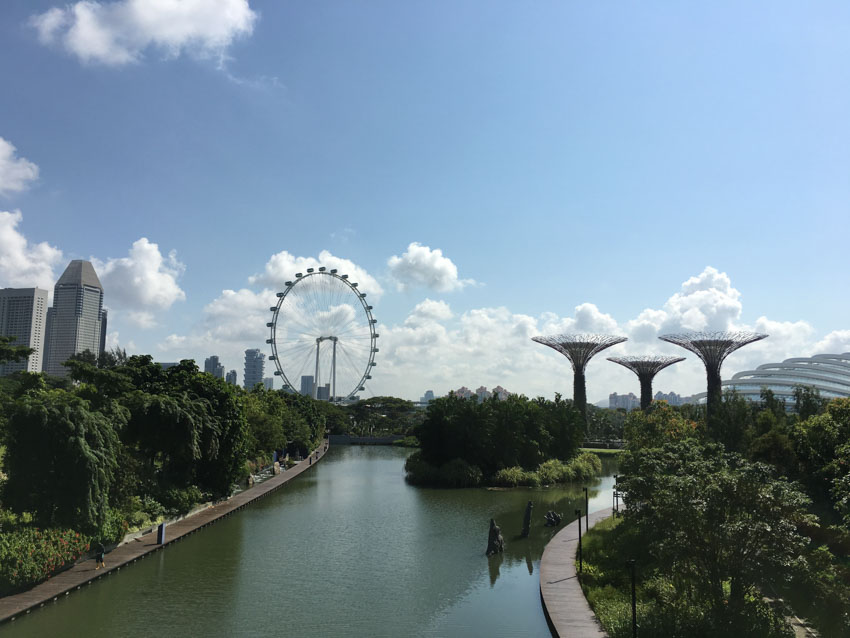 August
Nick and I saw Aladdin the musical!
August was the Month of Catchups. I deliberately filled the spaces in my calendar with lunches, dinners and coffee catch-ups with old coworkers, university friends, school friends and people in the web community. It was so much fun basically catching up with one person almost every day.
Nick and I went to the Tea Festival but it was not really what I expected. It was fun, but the tea was all marketed at well-being and other bullshit, whereas I wanted legit tea. 😜
September
Nick and I saw Cirque du Soleil's Kooza. It was a fantastic show.
We joined a gym. As in, actually joined and paid for a gym. We had been using free passes from our old workplace before.
I went to my cousin's wedding in Indonesia. I was only there for a very short time!
I started to try and learn JavaScript this month. Like, really try and learn.
My coworkers and I did the Steptember challenge. We walked 10,000+ steps a day to raise awareness for cerebral palsy. We raised $831.06 and in total, we walked 1,482,130 steps!
I bought the new iPhone 7.
Nick's sister Beck graduated from high school. 🎓
October
We saw Brandon's favourite band, Mayday Parade. It had been a while since I had seen a punk band so I was really thrilled. They did not disappoint.
I got my eyebrows threaded for the first time, and have been going every month since. I am happy with the results. :D
I did a talk at a Girl Geek meetup again. My third Girl Geek talk!
I got a ballin' pay rise. 💰
This month was my one year anniversary working at Campaign Monitor. The company of my dreams, basically. 💕
I went to Perth for the first time, to attend Mixin Conf. I met so many people and had an amazing time. I stayed there for the weekend and met up with my friend Kim, whom I met many years ago through one of our favourite bands, The Griswolds.
My friend Pat started helping me out with my Fashion Friday shoots.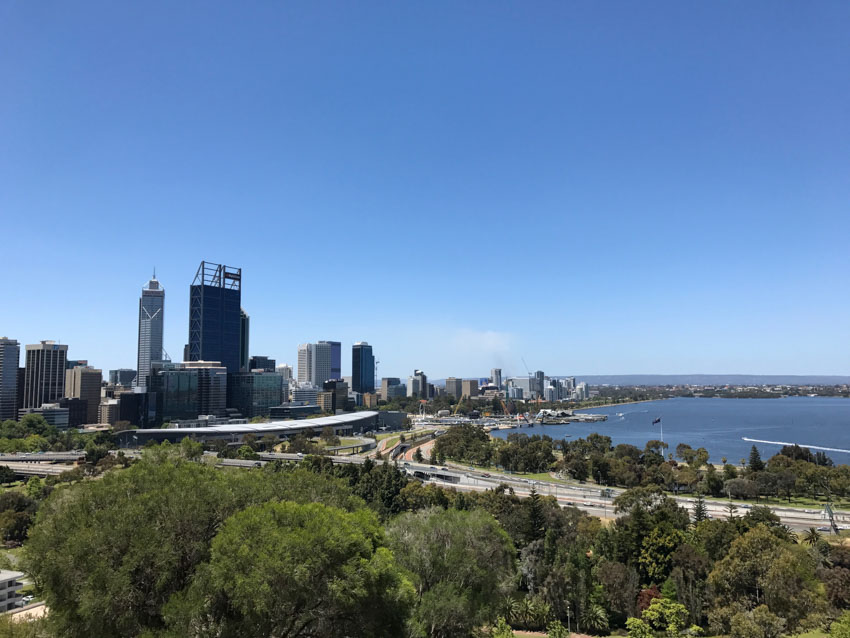 November
Nick started a super exciting new job. Can't say more, it's a secret!
My mum fractured her foot and is still recovering. Ouch.
Brandon had a birthday and we went out for dinner. Nick and I bought him a protein shaker. He was ecstatic.
December
I coloured my hair purple. It didn't last long, unfortunately. :( It's already faded to a honey-mahogany colour now.
I spoke at DevFest. I think that was my first big sort of conference that I was speaking at!
We had our work Christmas party. I didn't stay the whole time, but the photobooth was fun.
Attended a surprise birthday dinner for one of my closest friends Dylan.
Celebrated Christmas with my family and Nick's family. That was fun! 🎄
I failed my driving test, as I mentioned in my previous post. Ughs.
I linked to the majority of the posts that do have photos or more detailed summaries, so there are only a few photos in this post. I noticed that Nick and I didn't take a lot of selfies towards the end of the year – or we did, but they were too silly and I didn't actually post them on my blog. You know what we look like, anyway. ;) If you follow me on Instagram, you'll be able to see more photos from me.
If you haven't checked it out yet, there's my Best posts of 2016 post!
I think it goes without saying, but how was your 2016?