Italy: Varenna
By golly does it feel good to be in Singapore eating Asian food right now. Please don't take any offence, but my body is not used to eating so much pasta and it really filled me up during our trip! It was amazingly delicious, though, and some meals were better than others. We had a lot of three-course lunches and dinners, and way too much carbohydrate to process, so now it is relieving to be having cuisine I am a little more used to.
I wanted to recount our trip to Italy in one post, but I have decided to split it up. I am posting this detailed post about Varenna about two weeks since we were there, but even so, I would love to answer any questions you have about the places I visited. :)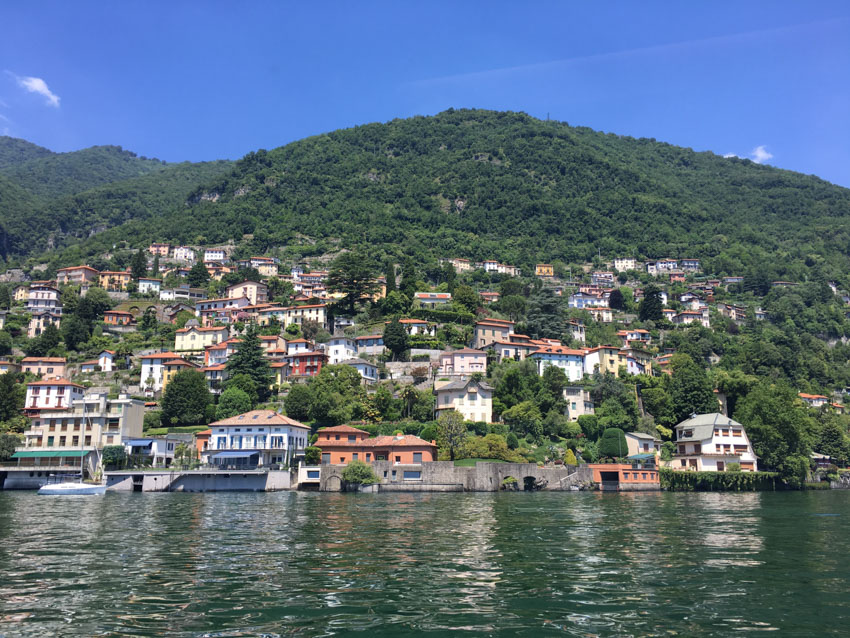 Varenna was probably my favourite, and not because Nick proposed to me there. And not because it was our first stop in Italy. But it was, in comparison to other places, quieter, less touristy, and more beautiful. We had lots and lots of gelato because we were really feeling the heat at this point.
I took all these photos from my phone camera. Even though I brought my DSLR, it was just too hot to lug it around. Some days I felt simply lazy and I did not want to have an extra thing to take care of. It was heavy (duh!) and I was also a little worried that it would get damaged or make me look more like a tourist (haha).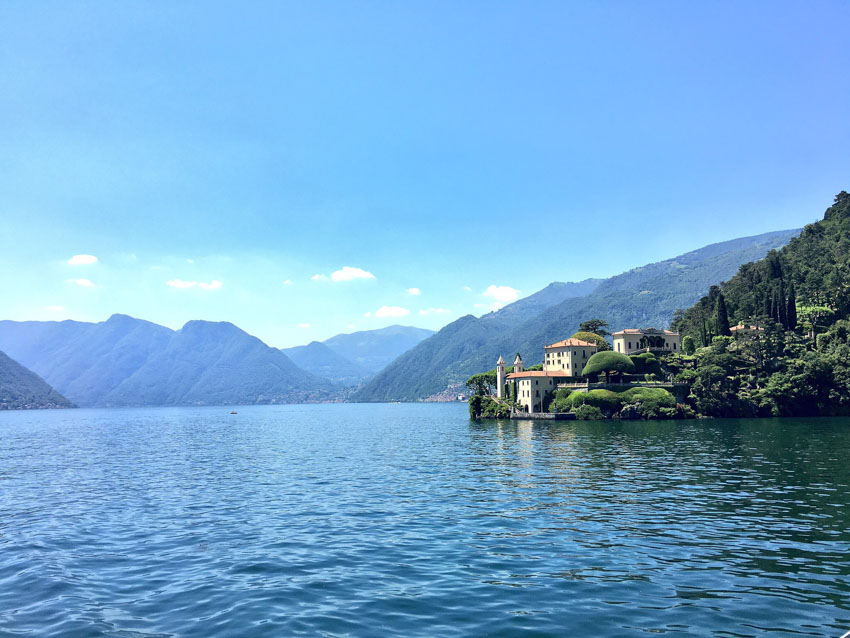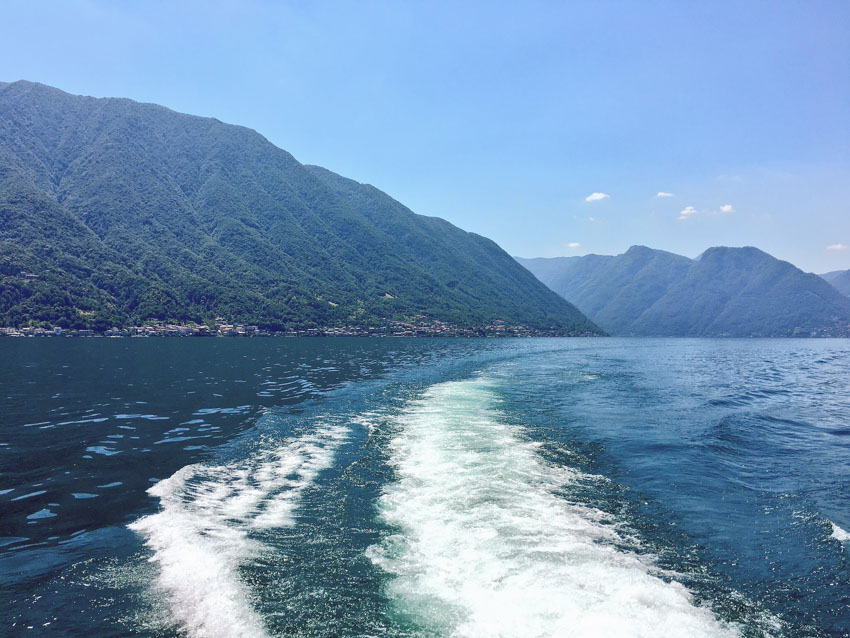 Nick proposed to me at Villa Monastero, and I did take a few photos there, but most of them were close-ups of flowers and plants. Here are a couple of photos I took that show more of how it was inside the grounds of the villa.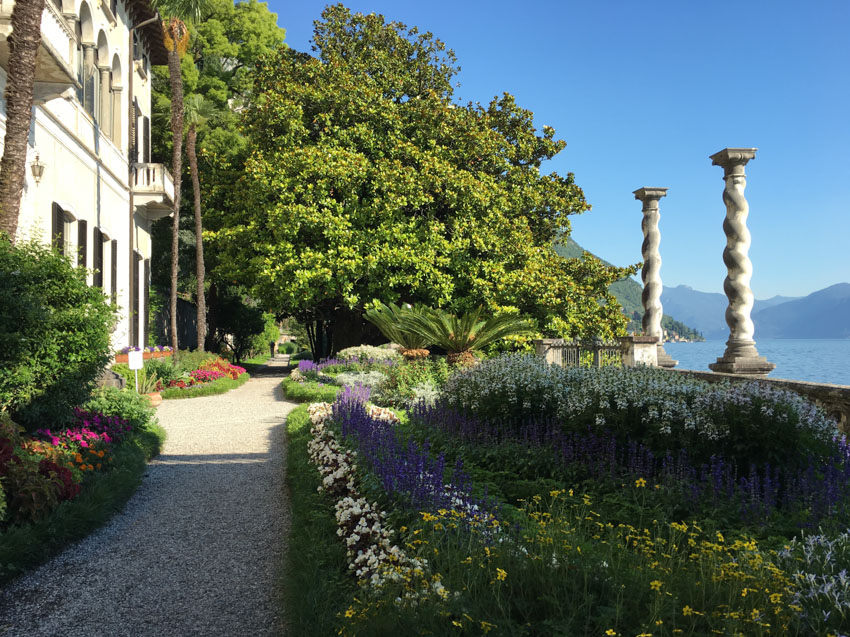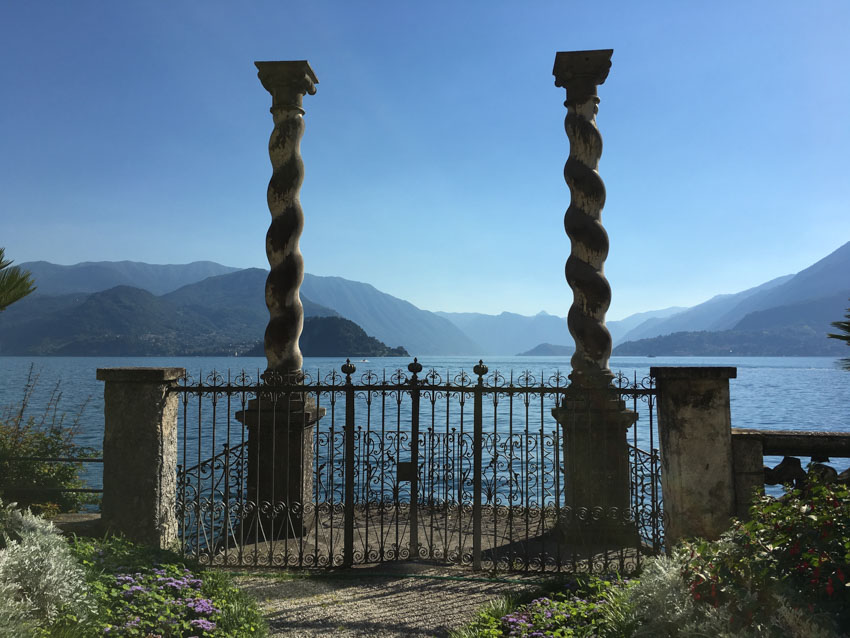 We visited Bellagio, on another part of Lake Como, and that was full of tourists. There were a lot of little shops and eateries but we really just explored the area. It does look very nice, but I think Varenna looks prettier on the waterfront.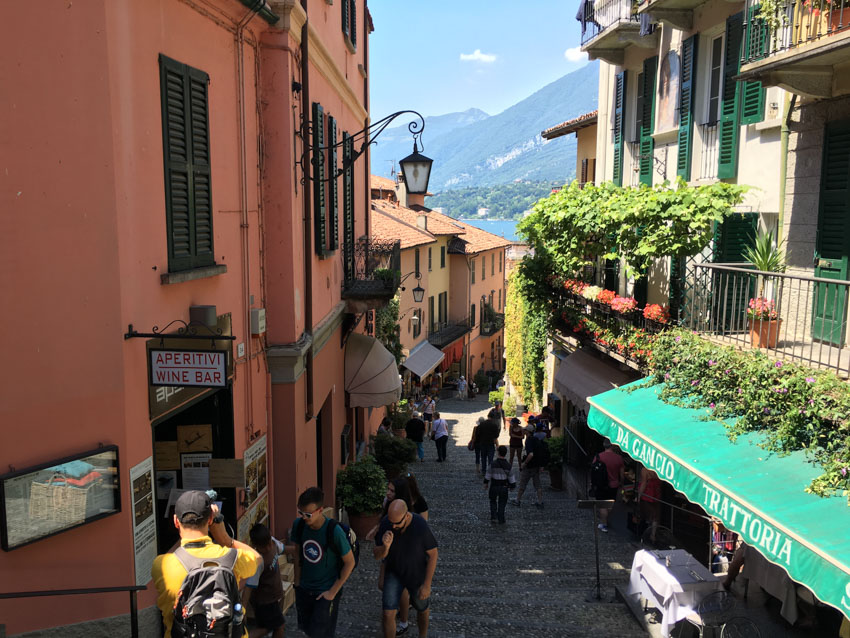 We also had an amazing view from our apartment! In the photo of Varenna below, you can see the orange house to the right that has two rows of three windows. We were in the second row, in the middle double-window.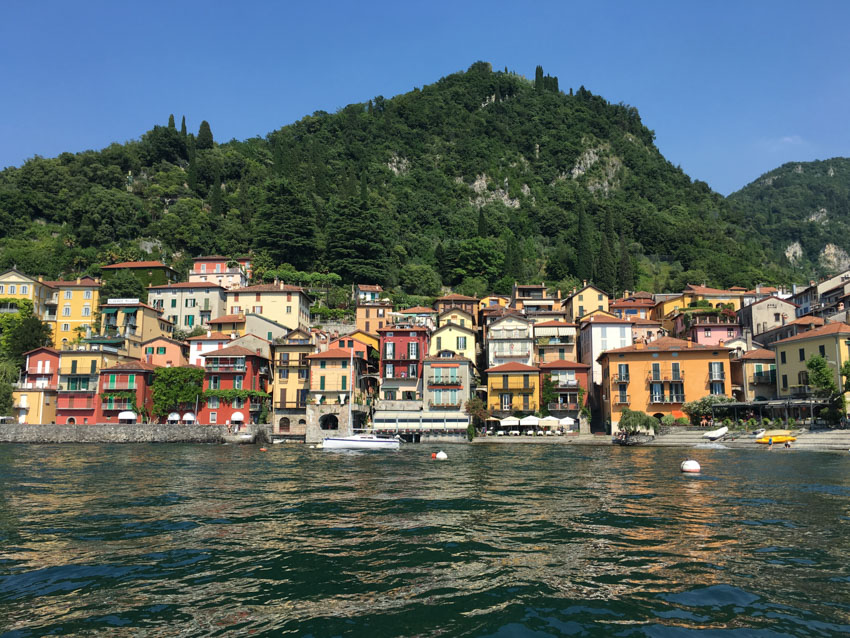 Our Airbnb host showed us some great places to eat and we took all his suggestions, from the gelato to the breakfast to the pizza to the seafood. I was honestly not disappointed by any of his suggestions. He also admitted that the view from our balcony was amazing and we should grab some takeaway pizza and wine to eat and enjoy the view. He said that most places with great food have average views of the city, and ones with great views of the city usually have bad food. 'It's like that isn't it,' he had said. :P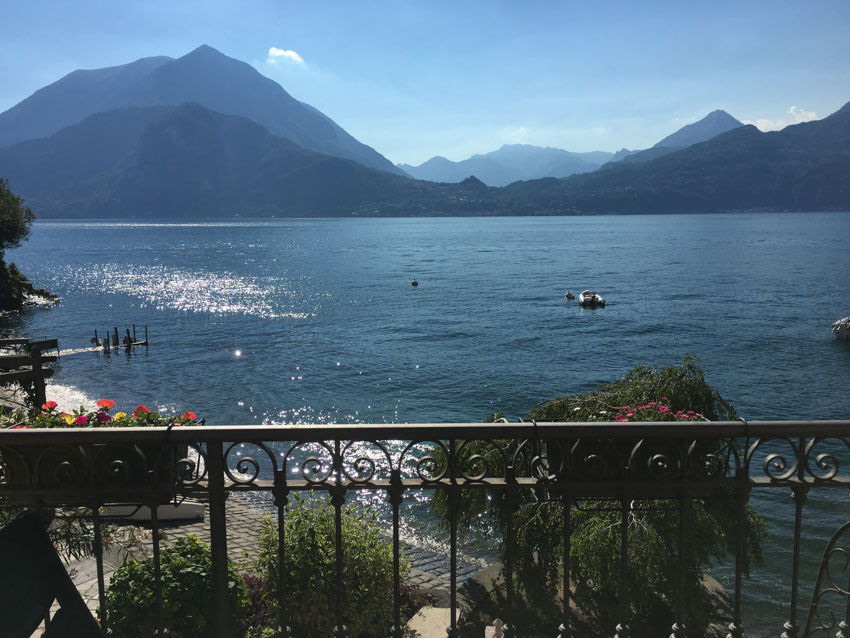 We took his suggestion to grab pizza and wine. Incidentally it was after Nick proposed so it was like our celebration dinner. We happened to see our host from the balcony across, showing another couple their room and the views. He saw us and gave us a wave. 😆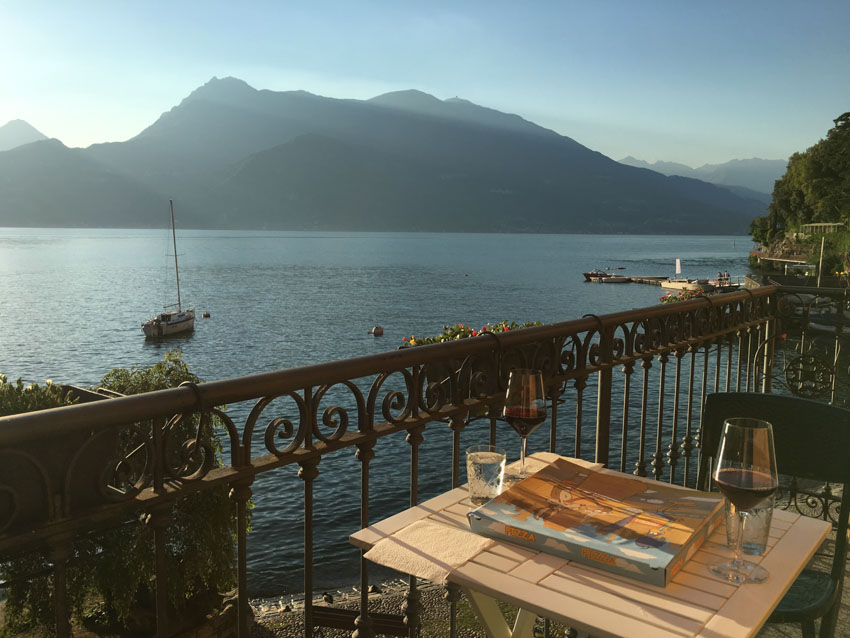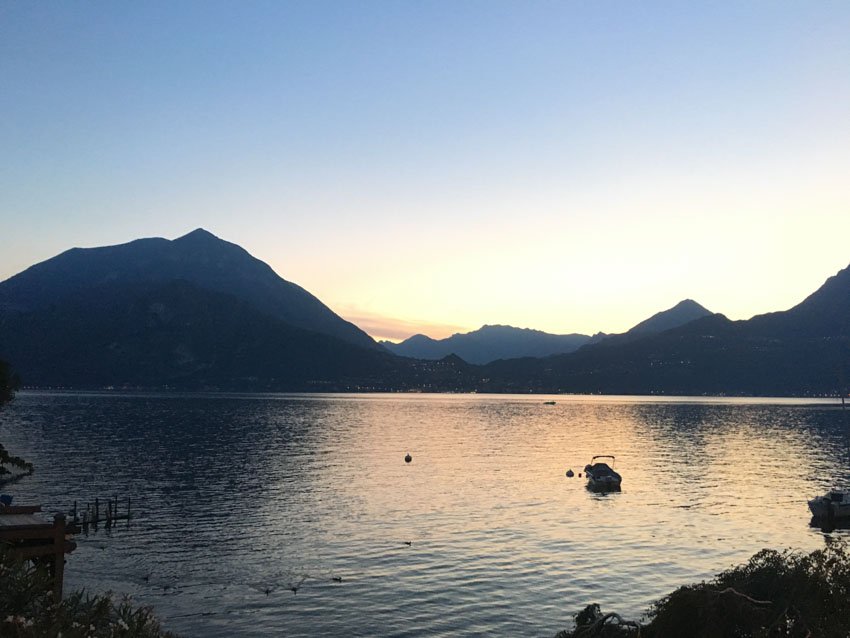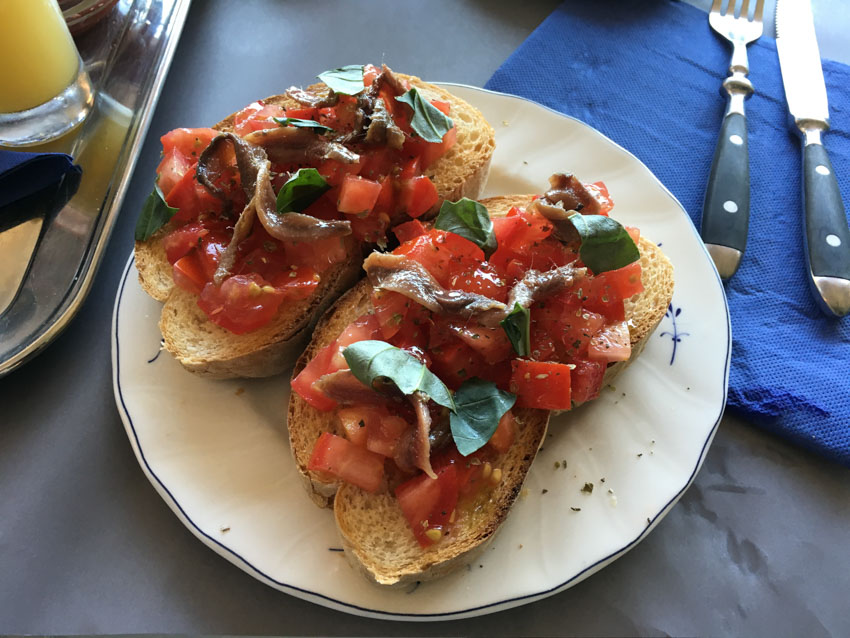 We took a speedy taxi boat around the lake, and did a tour at Villa del Balbianello. The tour was very interesting, and part of the James Bond film Casino Royale and Star Wars: Episode II Attack of the Clones film were filmed there.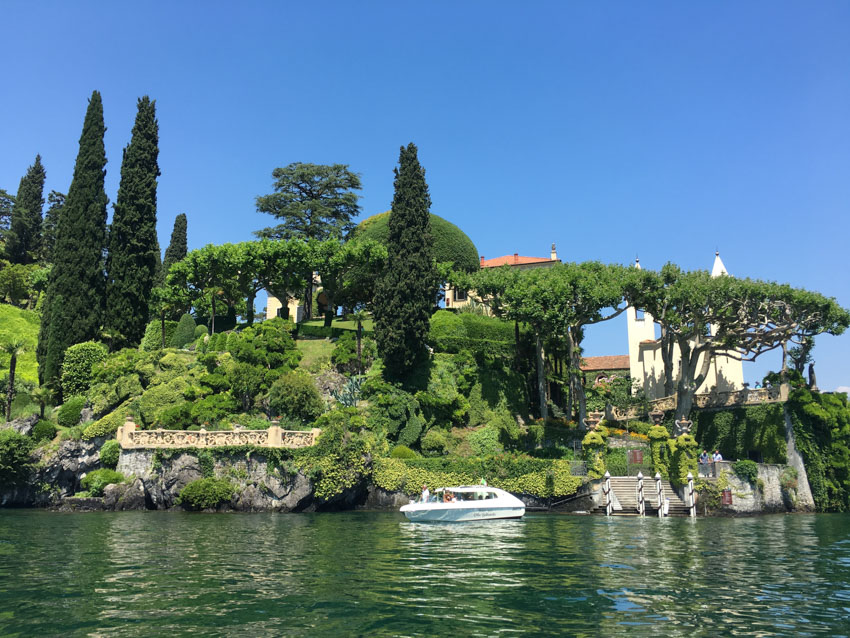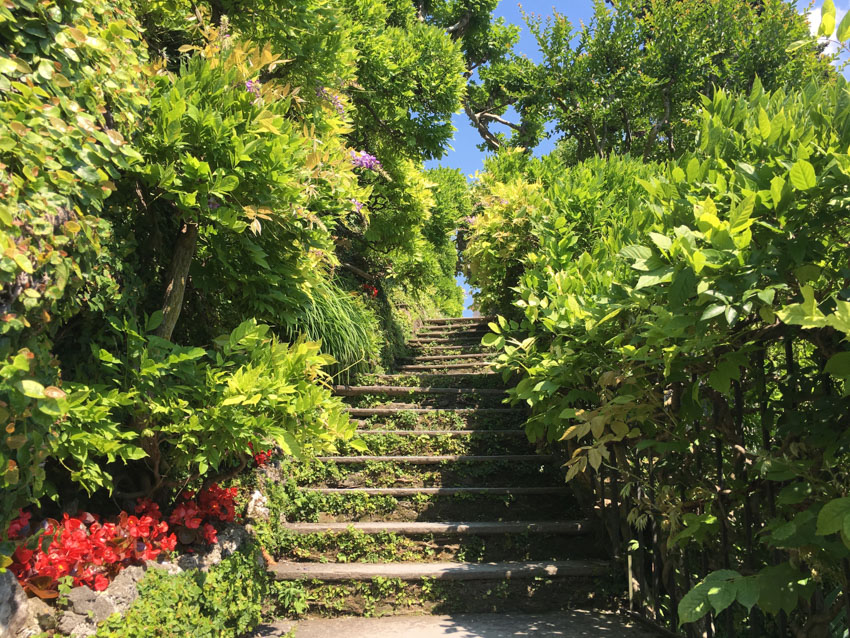 One of the most beautiful things on our trip was discovering the Fiumelatte, a somewhat mysterious waterfall, because people are still unsure of its source. It stops flowing and goes completely dry in some months, leading people to think it is the result of a melted glacier. We walked a long way down a road to reach the bottom of the waterfall where it met the lake. Soon we discovered a walkway and a trail that went as far as the top of the waterfall. There was even a barbecue area halfway to the top. It was a bit of a tiring walk, much like a nature trail, but there was a bridge that crossed directly over the waterfall, and even small spots where the water collected.
We had to walk along Villa Monastero so of course Nick and I got obsessed with the spot where he popped the question (as you do). :P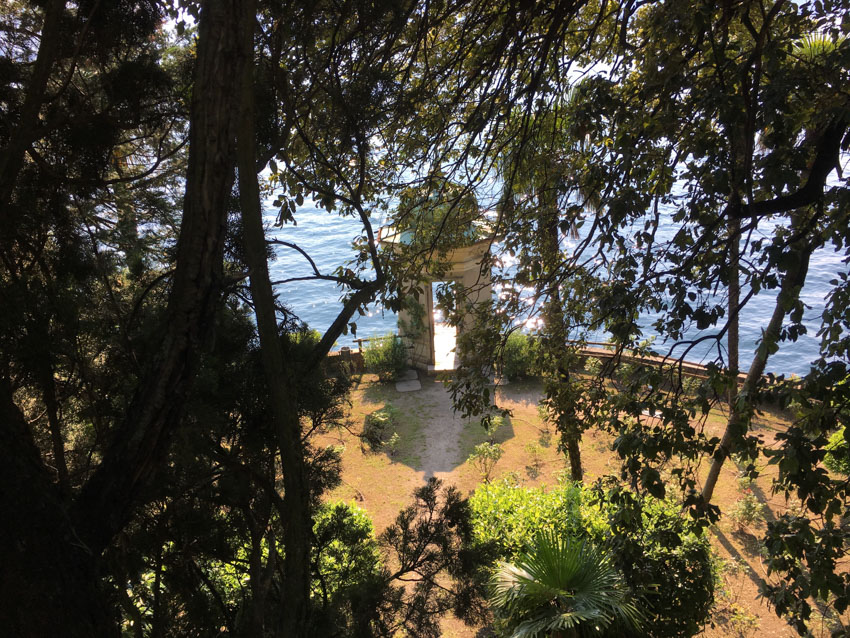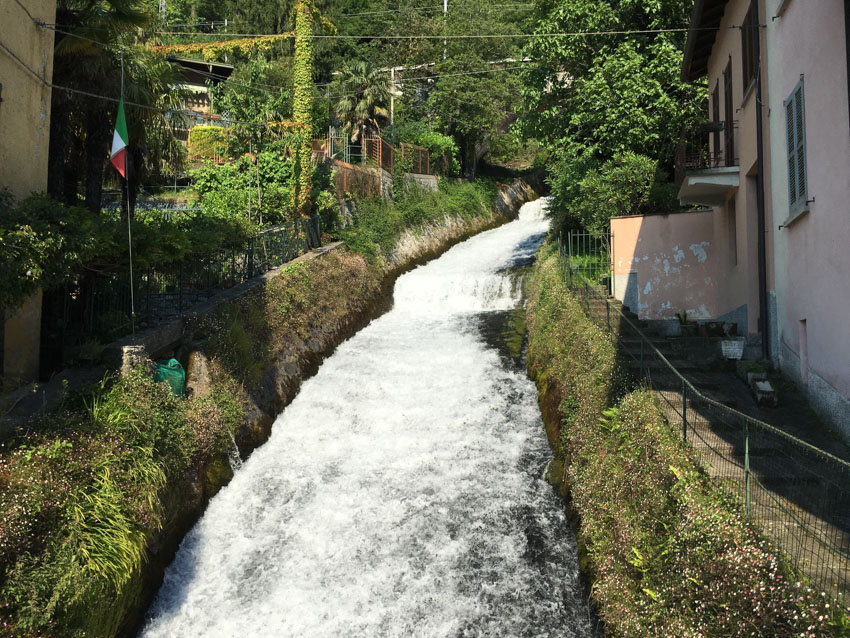 There was an inviting fountain near the barbecue area, and we put our hands and arms in it and even washed our faces. The water was ice cold but so fresh, and it just smelled like… fresh water. It was very worth the long walk, in fact it made it enjoyable. The water was just SO NICE. SO NICE.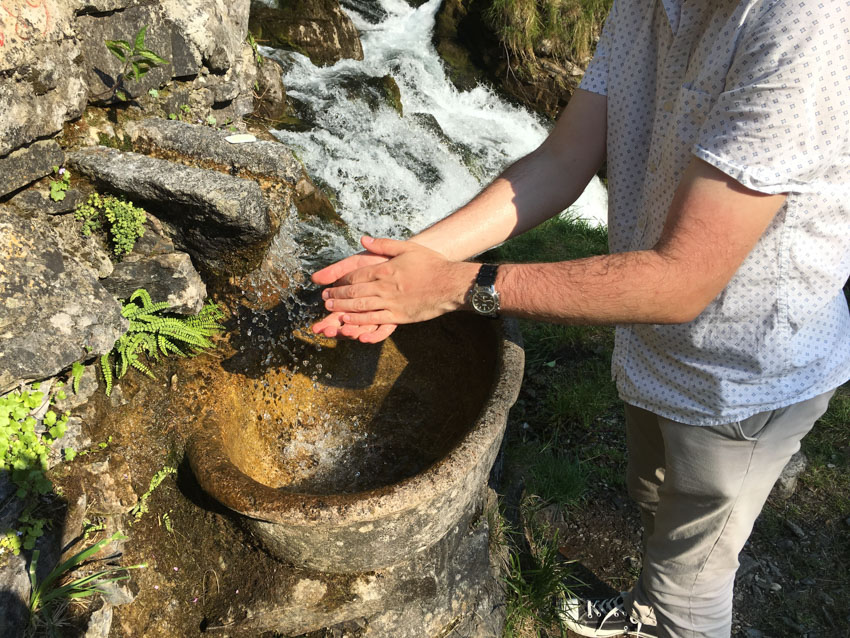 The following photo has a small railing at the top. That was the furthest we could go, and it was a sweet view down the waterfall too.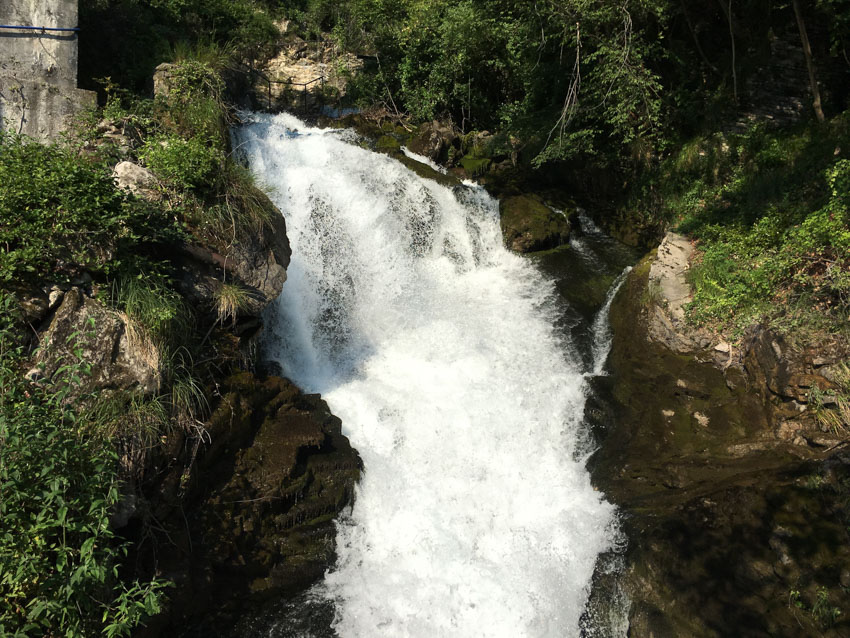 It was a great vantage point too.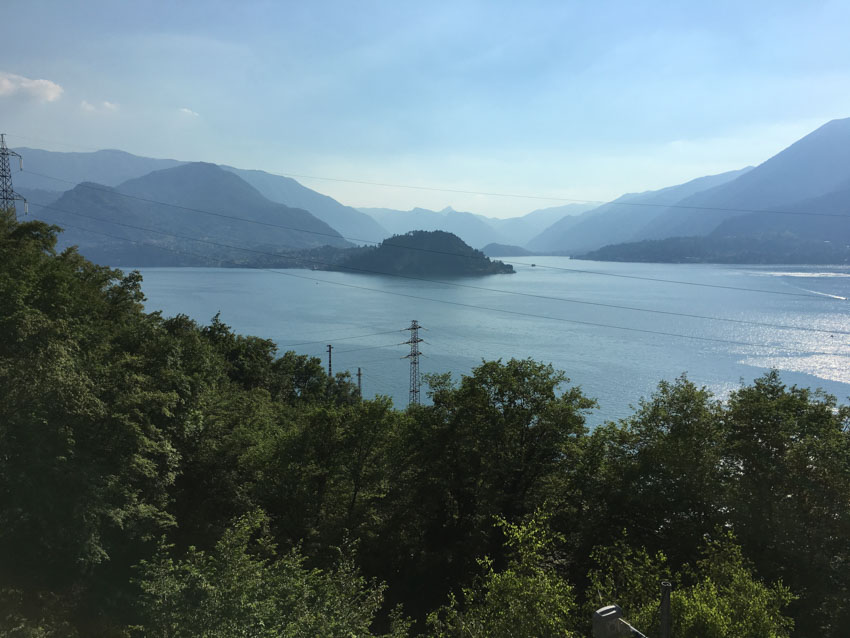 Varenna was also the first spot I enjoyed a lobster! For real. I got right in there and shelled it by hand. I was a bit lost at first since I had literally never eaten a shelled lobster. I took a before and after picture but I thought it might be off-putting or gross to see empty lobster shell. I am sure you believe me that I ate it. :P (If you think before/after empty-plate kind of photos are OK to share, let me know and I can put them in this post. 😆)