Hello, Stonehenge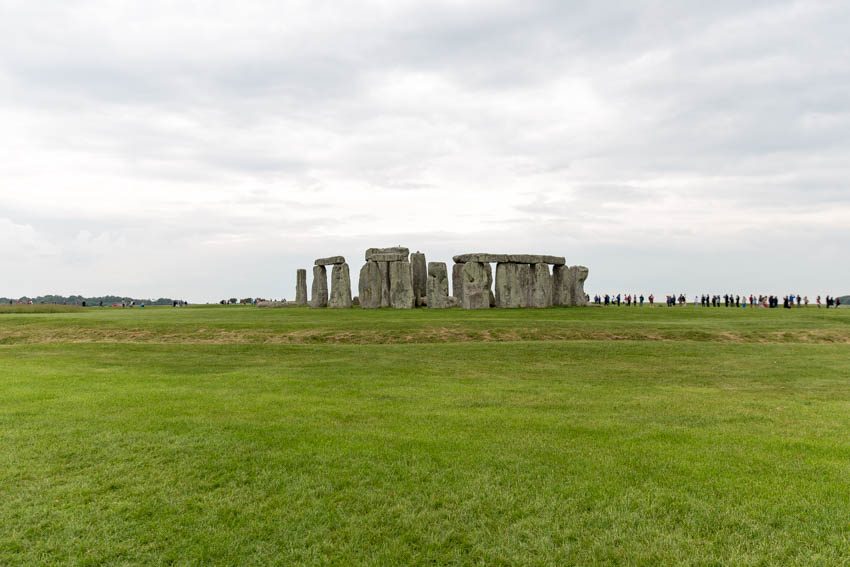 It feels like I haven't blogged in a while – a week or something – but it hasn't been that long. I think it's because we have been so busy exploring London. There is a lot to see, and I wish we had a lot longer here because I don't think I will ever experience enough of London unless I lived here.
I will admit, though, that London didn't give me that complete feeling of home and amazement that I felt over the past decade as my obsession with London grew. It is my first time in the city, and the accent, the transport, the city as a whole, the culture of it all – it didn't sweep me off my feet when I set foot in it, but maybe, like falling in love, it will take time. That said, I do really like it, and I don't really hate anything about it, but food is expensive and a little disappointing compared to back at home.
It's not a deal-breaker.
I do, however, want to write about Stonehenge. My obsession with England probably began when I became very interested in Stonehenge as a child. I did a major school project on the fascinating monument when I was about ten years old. We had to choose a famous 'wonder of the world' to research and I chose Stonehenge.
As many of you know, I really wanted to be a geologist when I was young. It was my dream job. As I wrote a couple of years ago, geology was one of my secret loves that I rarely told people about. I was amazed by the earth, the ins and outs of nature, and everything about rocks and gemstones. I would buy books about all sorts of rocks, learning about their history and meaning.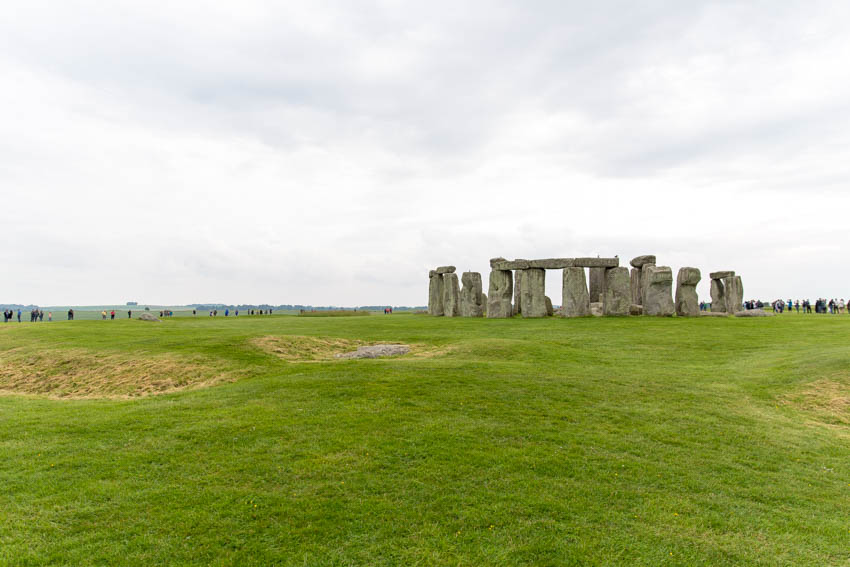 Stonehenge fascinated me. It looked like an arrangement of rocks to most people, but I loved how it looked. In the back of my mind I knew I wanted to one day see Stonehenge. When it appeared in a Doctor Who episode, it immediately became one of my favourite episodes!
I got really excited about it when we decided to add it to our trip. Since it is a fair way out of London, we went on a tour bus that also went to Windsor Castle and Bath. We had an entertaining tour guide who made the whole trip fun. By the time we got to Stonehenge it was late afternoon and raining a little bit.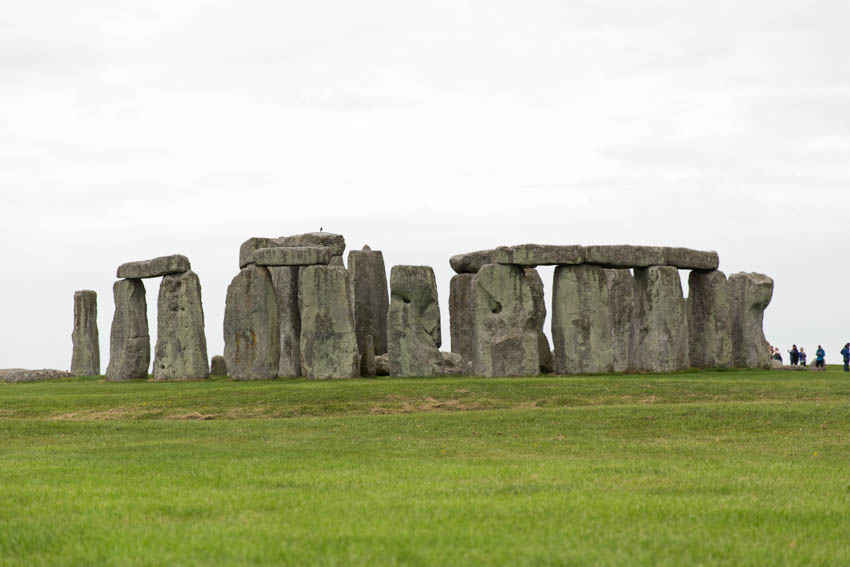 I was glad I saw Stonehenge. The stones were a lot closer together than I had seen in photos, but they were very big up close. We couldn't get too close because it was roped off, but we were close enough to get photos. I was still very fascinated by it, and learned even more about its story on the tour.
It is not a place I would probably visit again, but I'm glad I ticked it off my mental bucket list. (: