Fashion Friday: Parisienne Walkways
We are in Paris at the moment, and I haven't yet posted about the rest of our visit to London, but as I didn't have a Fashion Friday post last week as expected, I thought about sharing one today. We've been busy exploring and enjoying our holiday that we didn't set aside time for any shoots – instead we decided to just have the camera and take photos if any nice places popped up.
That said, the title for this post was suggested by Tara over a year ago, and all photos were taken on my iPhone 6S – something very different, but hopefully still has the same Fashion Friday feel. The title is the name of a song by Thin Lizzy, it's a beautiful song really, but I thought surely the streets and sights of Paris would fit best. Although both Nick and myself brought our cameras on our trip, there are days we don't want to be 'photographers': we want to enjoy our day yet still have the added benefit of smartphones to capture any shots we might want to take.
And so, I present to you Parisienne Walkways, inspired by Paris!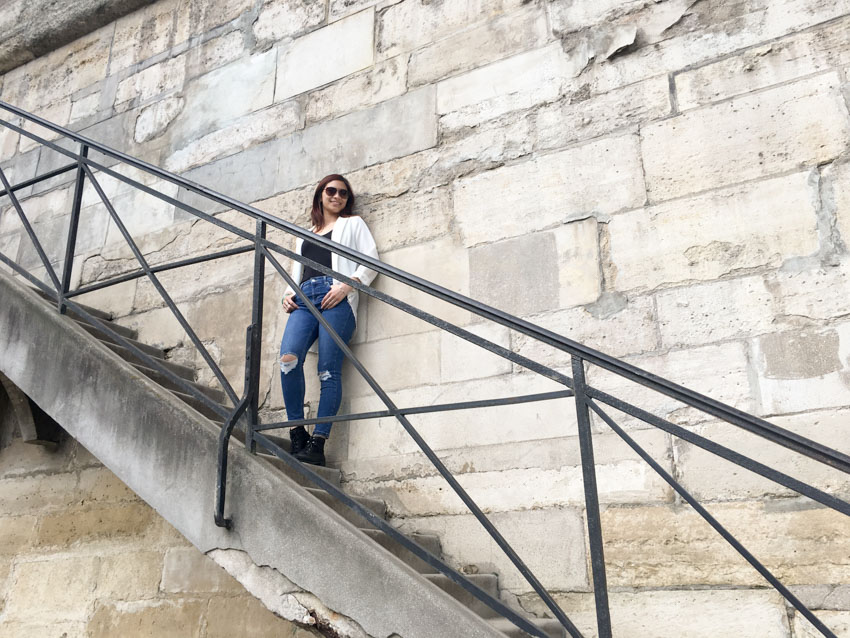 I am not sure how this outfit turned out to be so simple, but it may have started with the jeans. I bought them from Topshop after my friend Monica suggested looking at their petite range. I have decided that when it comes to jeans – something I have hated buying because they don't ever fit me well – I am willing to pay more for something that fits better. I chose this 'ankle-grazer' style because I kind of like jeans that aren't too long, and it's amazing that I can wear these jeans without cuffing them or getting them tailored. I chose the ones with rips in the knees partially because I haven't ever owned a pair of jeans with such large deliberate tears, and partially because there weren't any other non-ripped options.
The jeans are high waisted too, something which bothers me just a little. I haven't always been a fan of high-rise jeans. But these aren't too bad and I don't always have to show the high waist – I can wear a long shirt if I want to.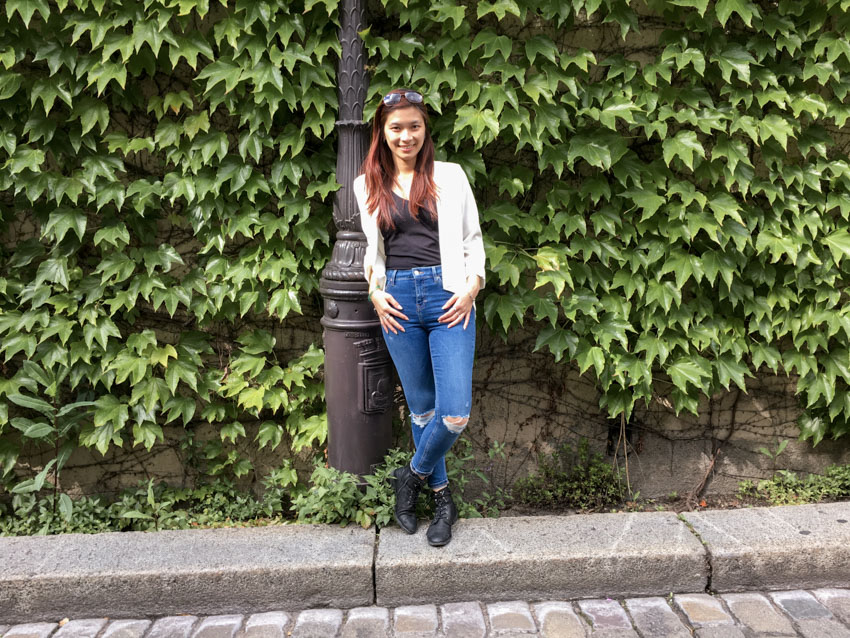 As it was a rather warm day I chose to go for a black singlet top and tuck it in. I didn't feel comfortable baring my arms, though, so I just wore my white blazer over the top. I felt it was necessary to keep the outfit simple.
I chose the black shoes so that they matched with the singlet top and the style of the jeans. I wore the shoelaces a little differently as well, tying the excess around my ankles for a bit more of an edgy look.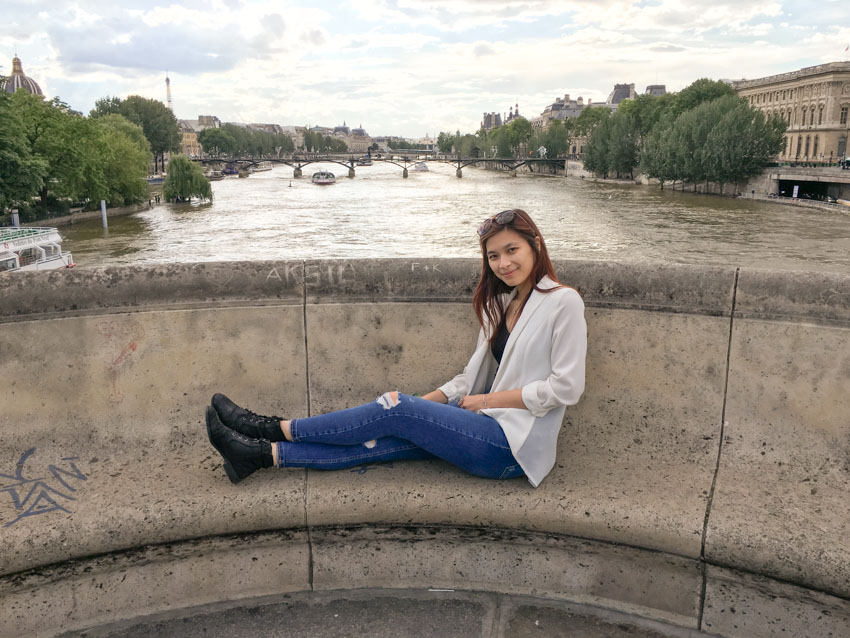 It is worth noting that I packed very lightly for my trip to Europe, so I worked with what I brought with me. I only had two other pairs of shoes – my brown oxfords; and a pair of heeled boots, which I only brought just in case we had to go somewhere fancy. Definitely not walking around Europe in heels! In terms of tops, I only brought about four tops and two t-shirts, and this singlet. Considering we are going for five whole weeks, I have enjoyed having the limited options. I have not yet panicked about having too few clothes, so everything is going swell. ;)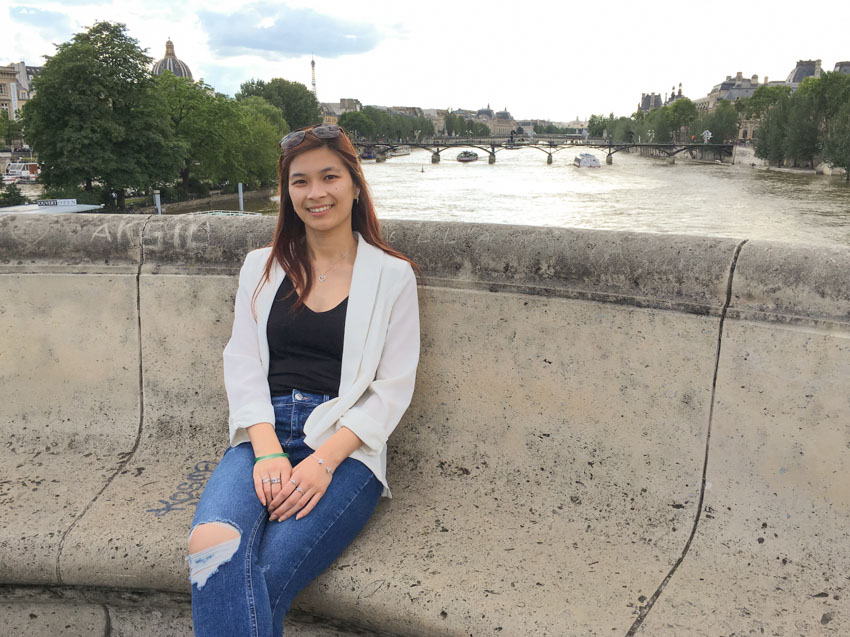 I brought a handful of jewellery as well, but not my entire collection. Just enough to do a few combinations of silver, gold or rose gold.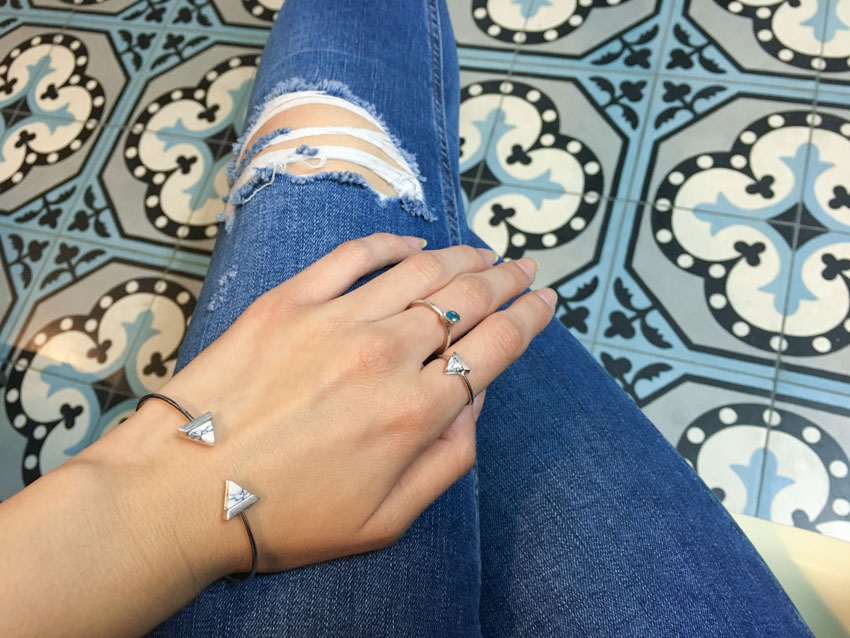 Photography (on my iPhone 6S) by Nick. ❤️
Outfit details