À bientôt, Paris!
We spent five days in Paris last week, and I feel like a lot of it was spent in museums – The Louvre; the Marine museum; the Orangerie; the Orsay; the Rodin Museum; the Army Museum; and the Picasso Museum, which was by far my favourite. I think it was my favourite because Picasso was an eccentric artist and I studied some of his work in high school. I wasn't completely intrigued by what I learned at school, but it gave me a background to Picasso that I won't forget. That made the visit to the Picasso Museum a very good one.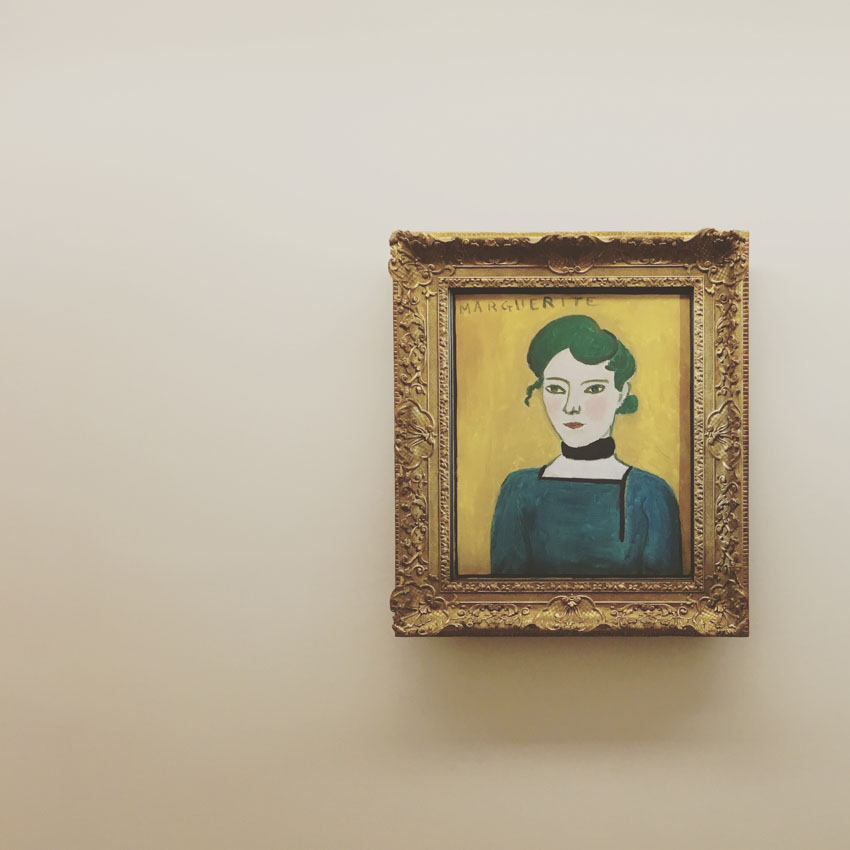 Of course, Claude Monet's famous Water Lilies murals were wonderful to see in the Orangerie, with some of his works in the Orsay Museum as well.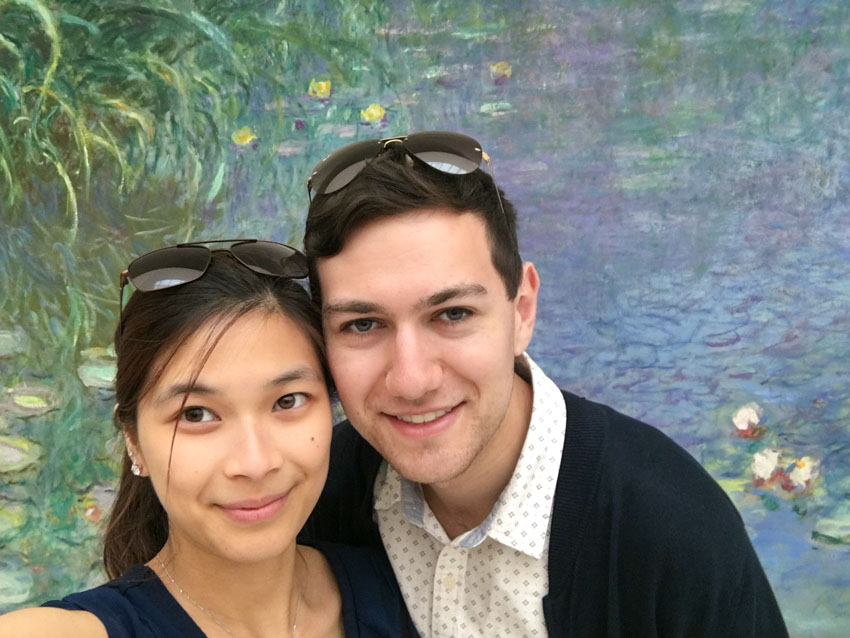 I think, though, as Nick predicted would happen by the end of our trip, we were 'all museumed out'. So that is all I have to say about museums for now!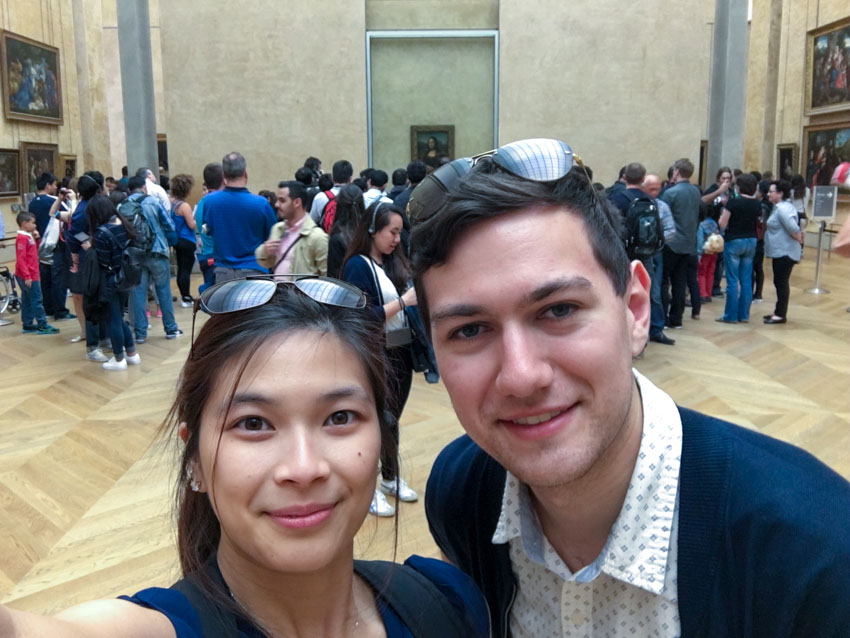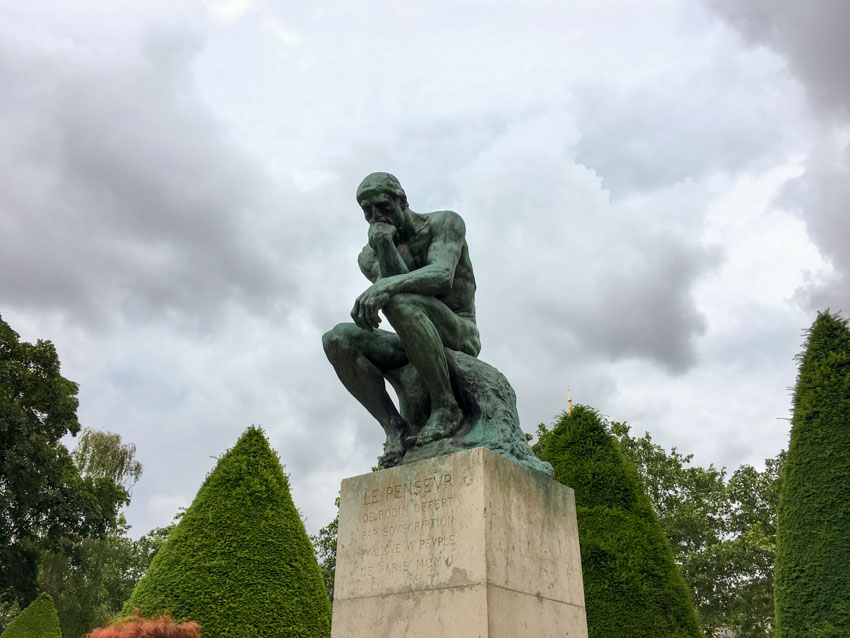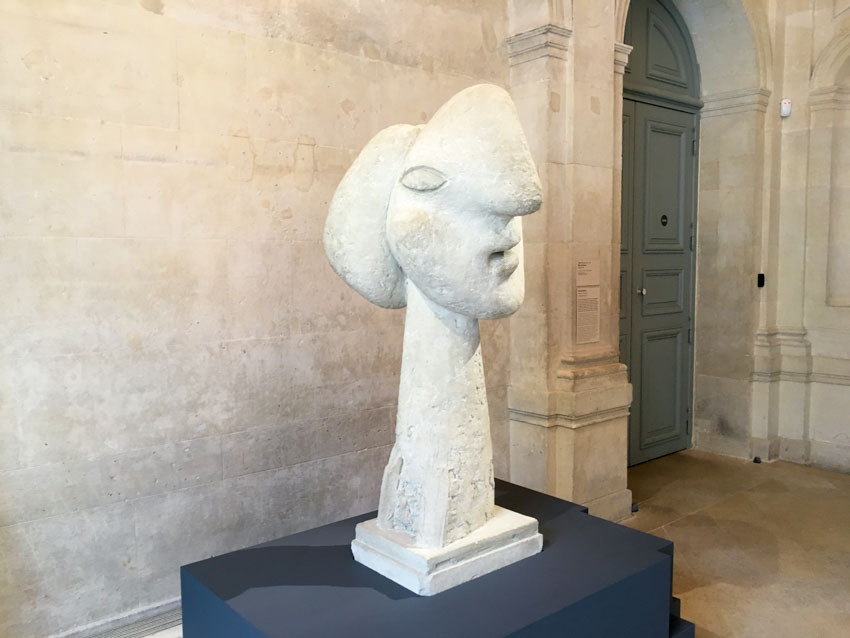 Attractions
On our first afternoon we climbed the Montmartre steps. It was not as tiring as we thought. We also had a brief look at the red light district, seeing a lot of sex shops and the Moulin Rouge theatre. It would have been amazing to see a show there, but we didn't have time. Not to mention it would also cost a lot of money.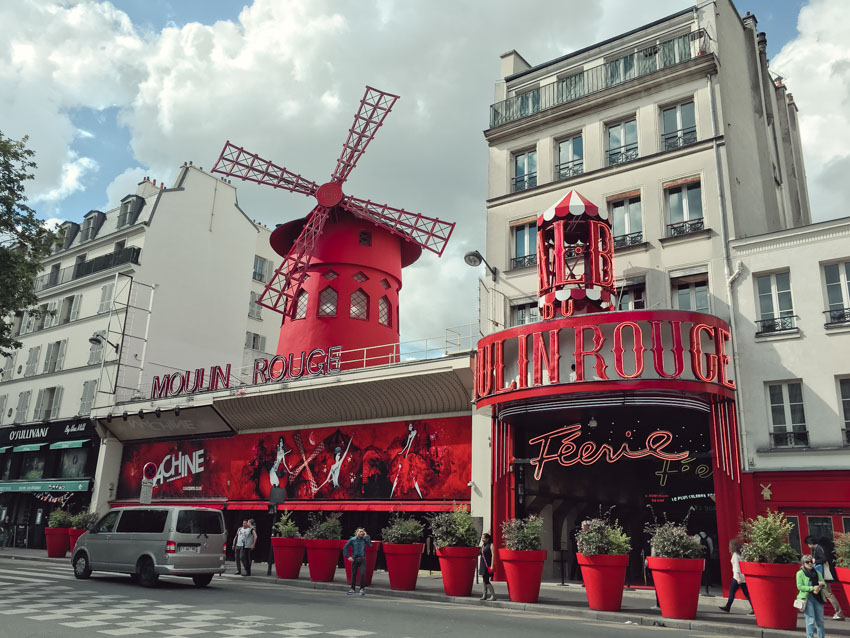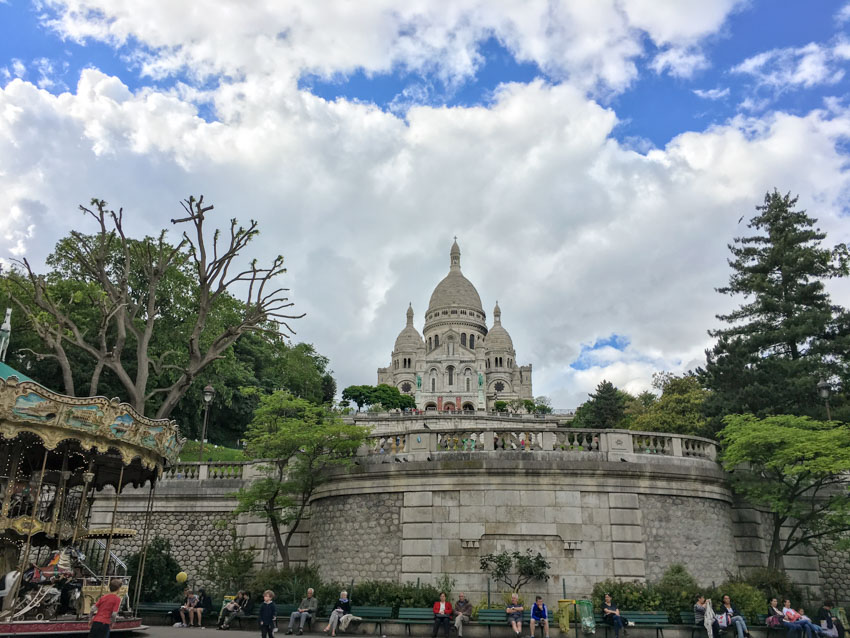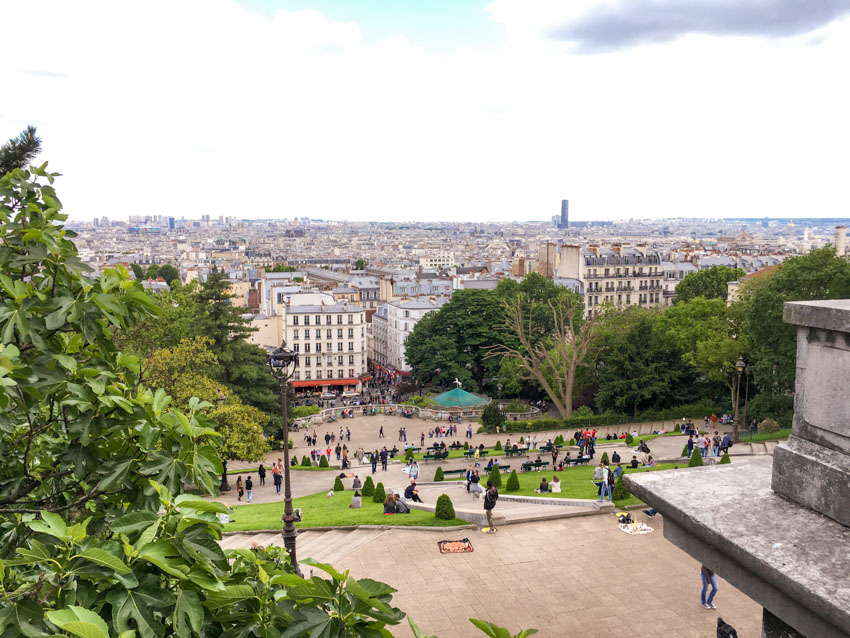 The view of Montmartre from the top of the hill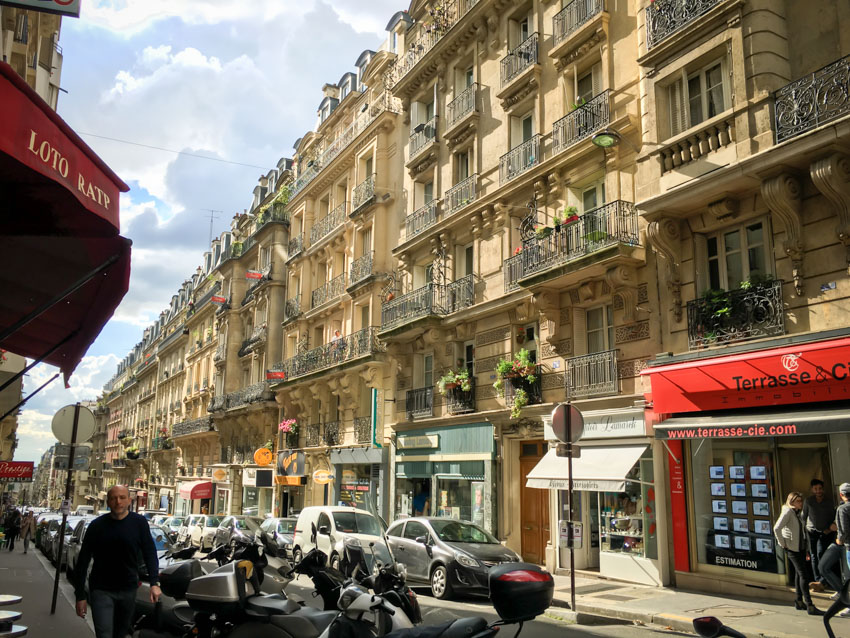 We visited while the Euro Cup was happening. There were a lot of tourists and people from all around the world. We didn't come specifically for the Euro Cup, but noticed that many people were watching the game on televisions in bars, and major attractions were selling football related (BTW, us backwards Australians call it 'soccer') merchandise. We visited the Eiffel Tower, of course, which also had a football hanging in the middle of it. I didn't think the Eiffel Tower was super amazing but it was nice to see in person. It was very brown in colour and the entrance had a lot of security. The pretty park near the Eiffel Tower had also been fenced off, and had large screens up probably because of the large amount of people who had come to see the football.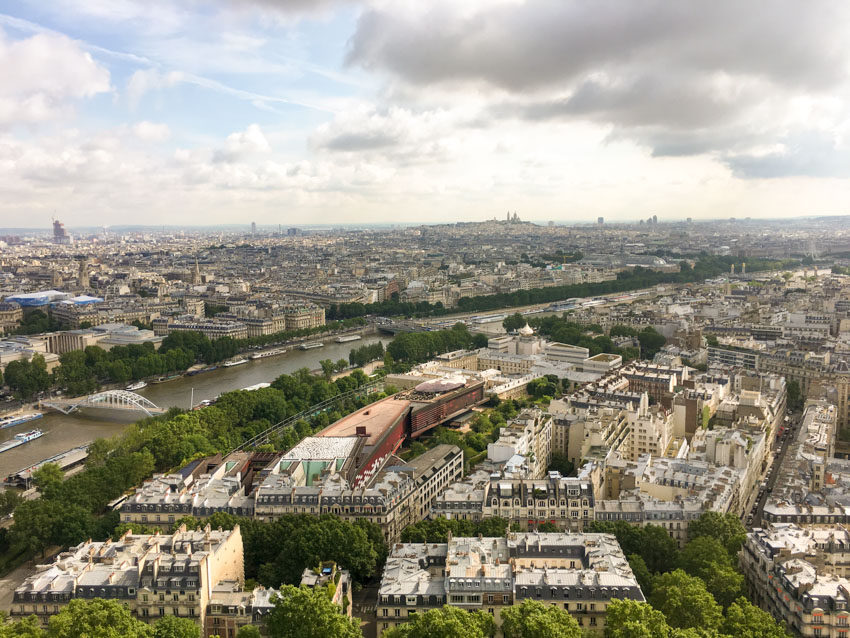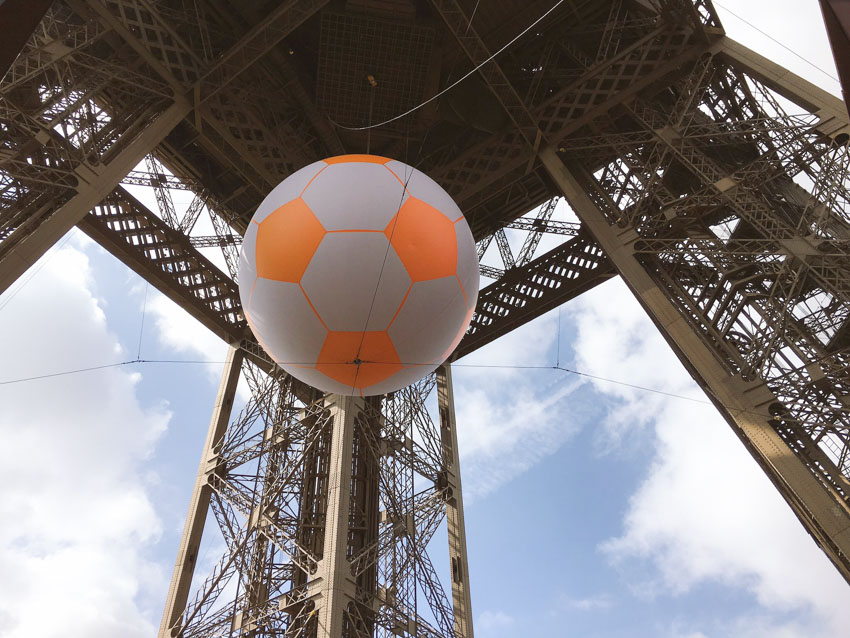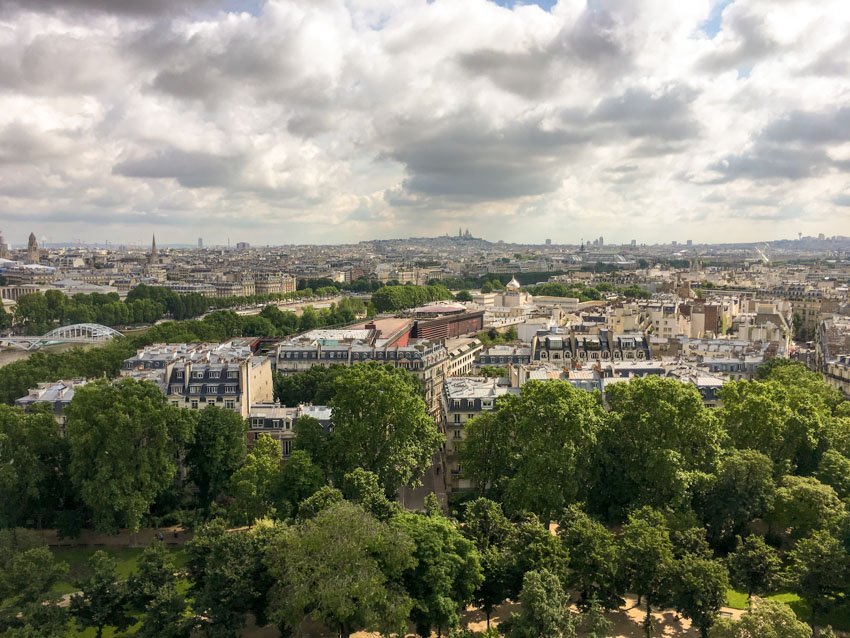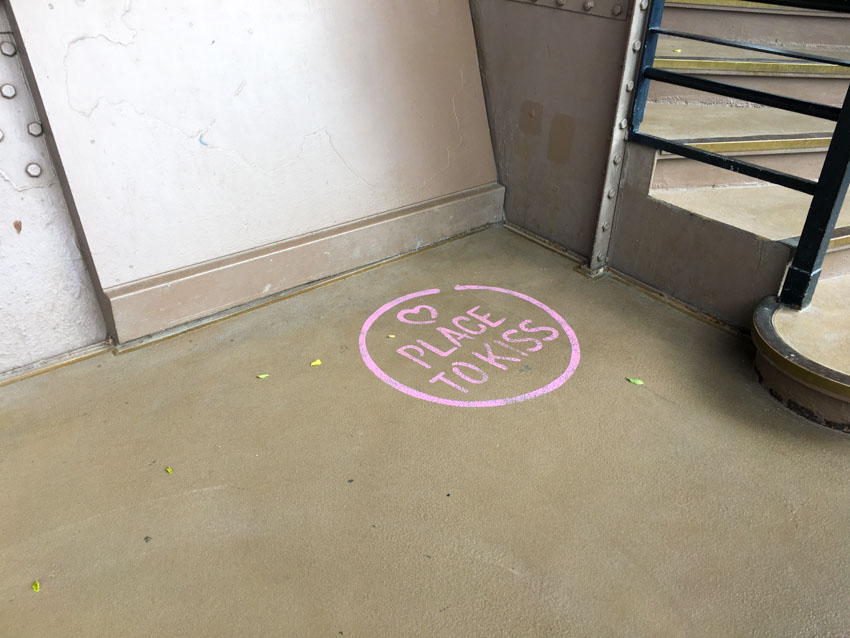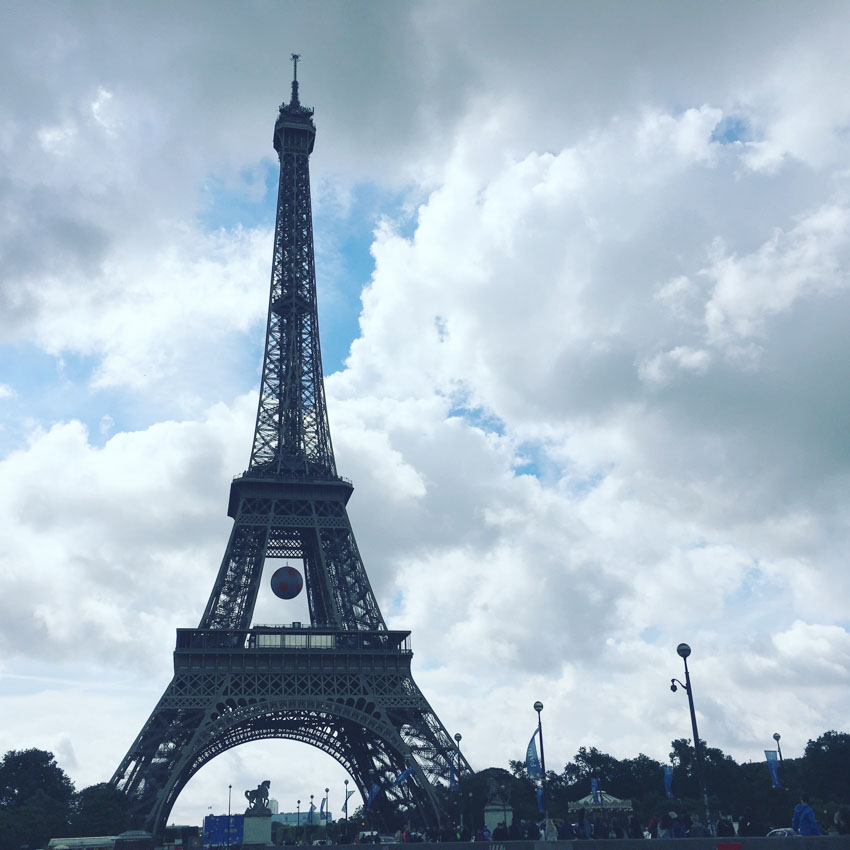 We went to the Arc de Triomphe, which had amazing views. You could see the Eiffel Tower, but the busy street below was also very interesting.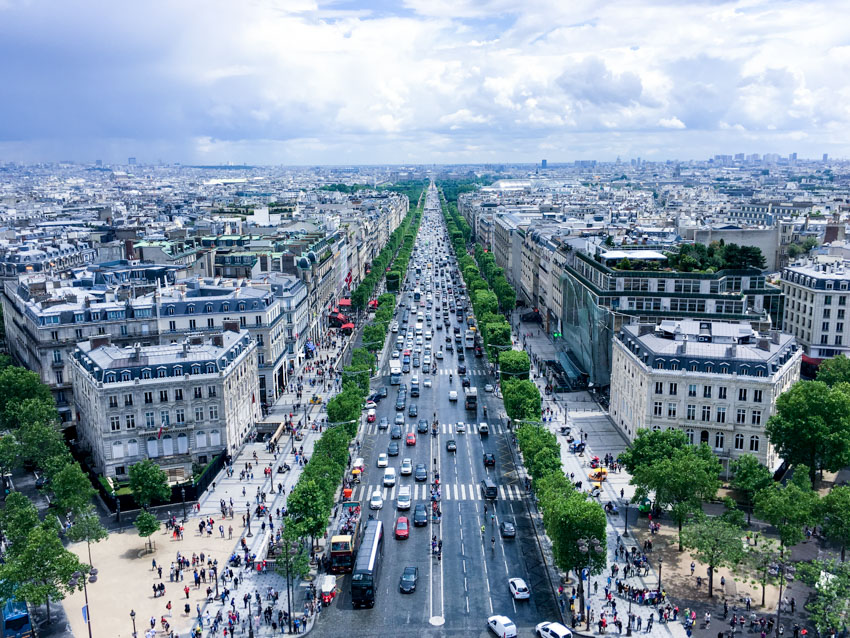 We went to Disneyland, which I didn't like very much. I had a horrid experience on the Space Mountain ride – I hated it so much I started to cry. I screamed so much during it, even when everything was quiet, because I wanted it to end. :( Everything else was a bit underwhelming and many rides were closed (I was looking forward to Big Thunder Mountain as I had been on it in Tokyo) but I have heard that Disneyland Paris is pretty shitty compared to others, so there you go.
The Palace of Versailles was beautiful, as were the seemingly endless gardens. I am mentioning all these lovely places but I actually didn't take my camera with me! I was not going to take it on the trip but share cameras with Nick as he has the same one, but changed my mind. But now that we are on holidays, I feel like my phone suffices. It doesn't bother me, I am thankful to have a phone with a good camera.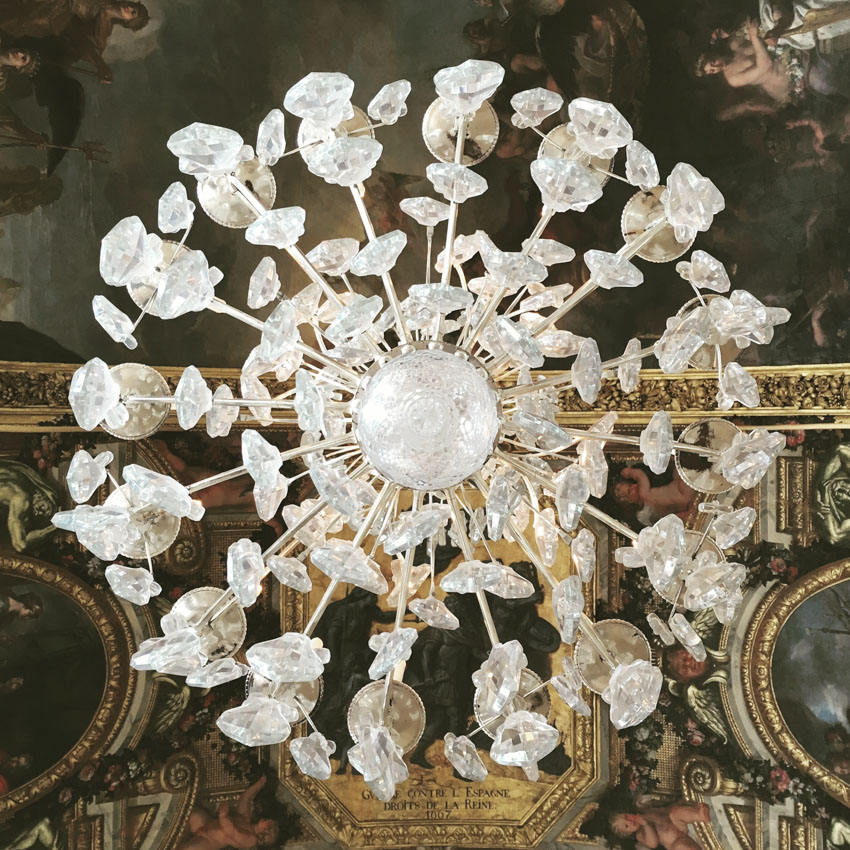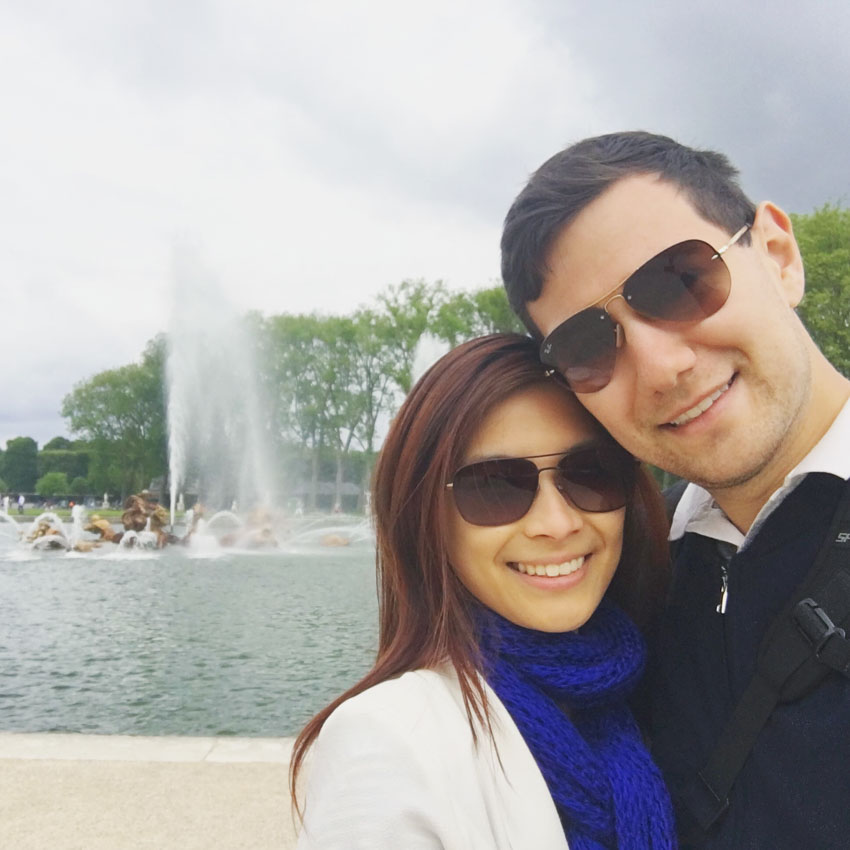 We took a river cruise on the Seine. There was flooding in Paris shortly before we arrived but it looks like we were lucky. The weather was beautiful and the water levels had gone down.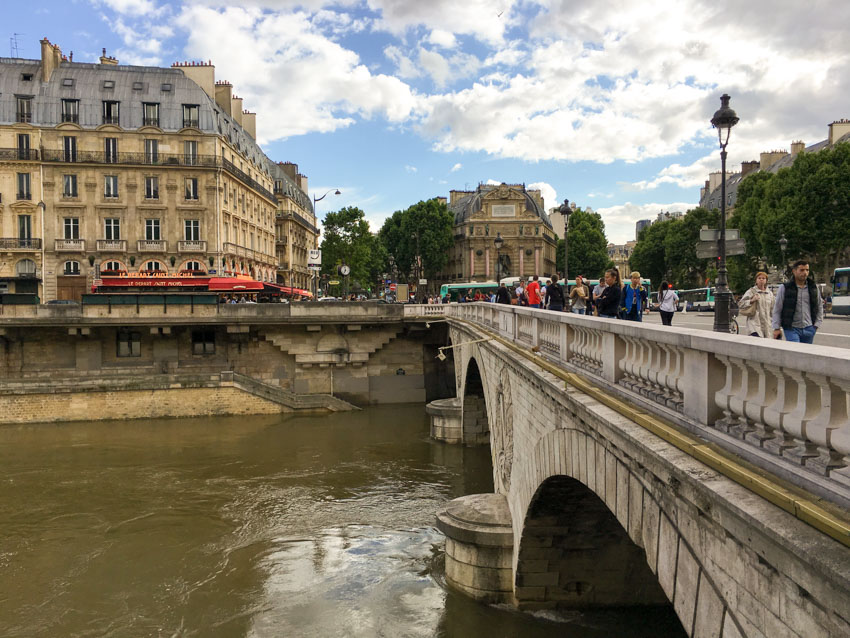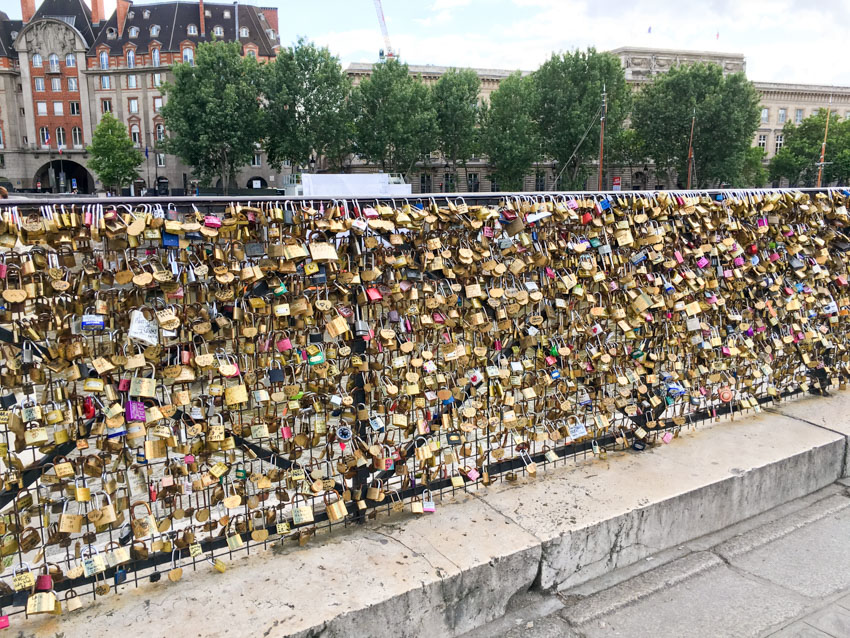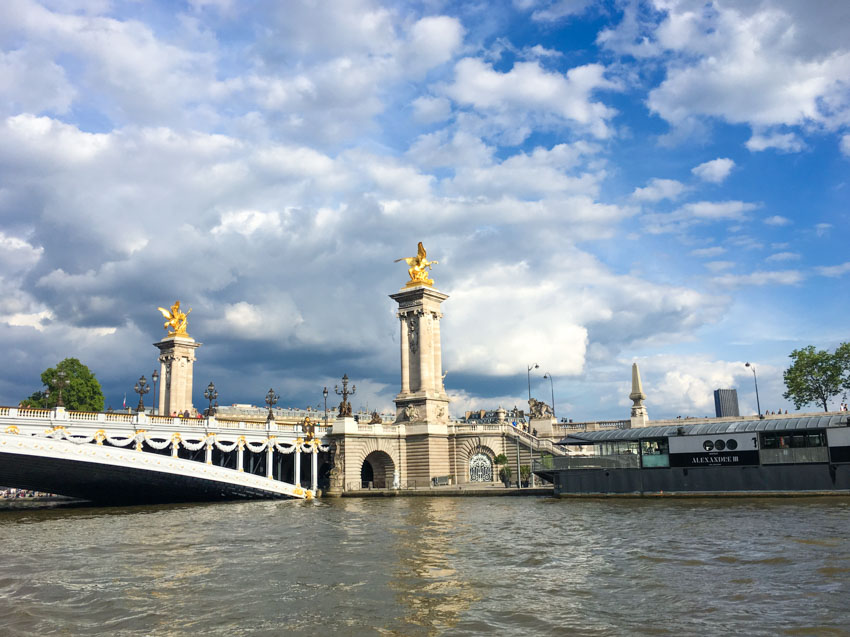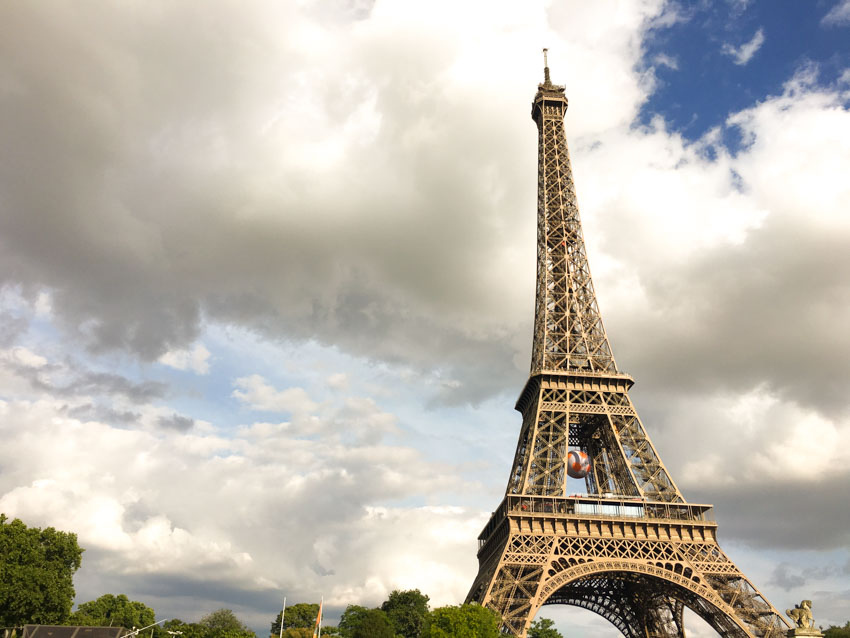 Food
The food in Paris was so good! It was generally quite affordable and tasted amazing. We stayed in the heart of Paris and we visited restaurants that our Airbnb host suggested. They were not full of tourists, and we were well respected. It really helped to greet and ask for a table in French, and after that most waiters and waitresses were happy to give us an English menu and serve us in English. Not sure why people think that French people are rude. They are lovely!
I think we had a lot of sweets and desserts while we were in Paris, and I had fish at almost every opportunity. I don't think we were disappointed by the food at all.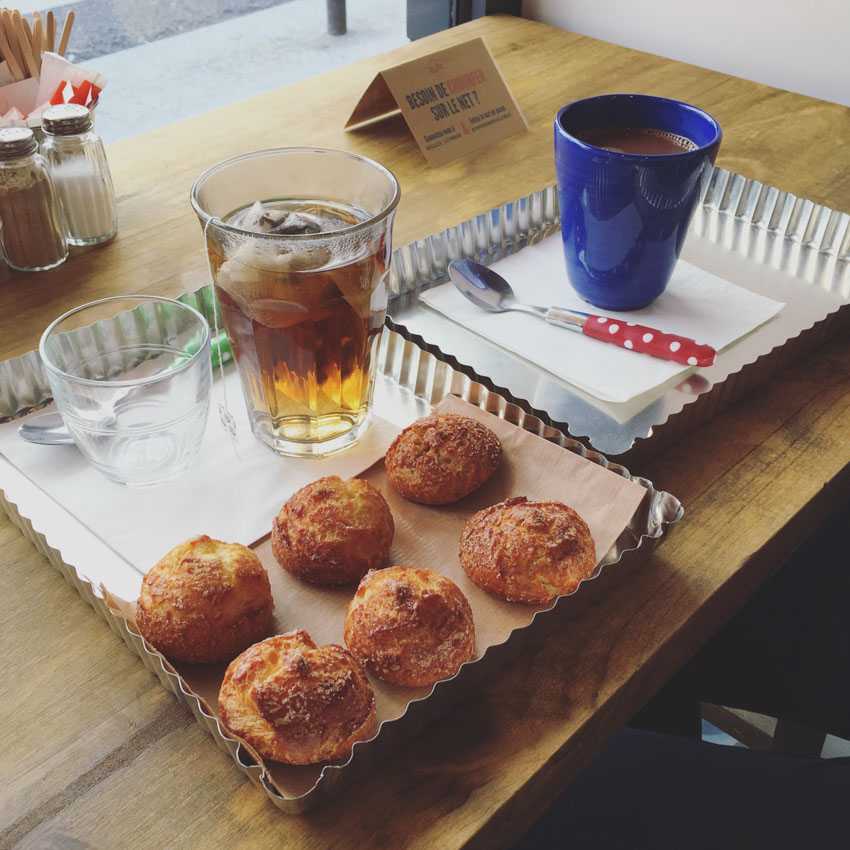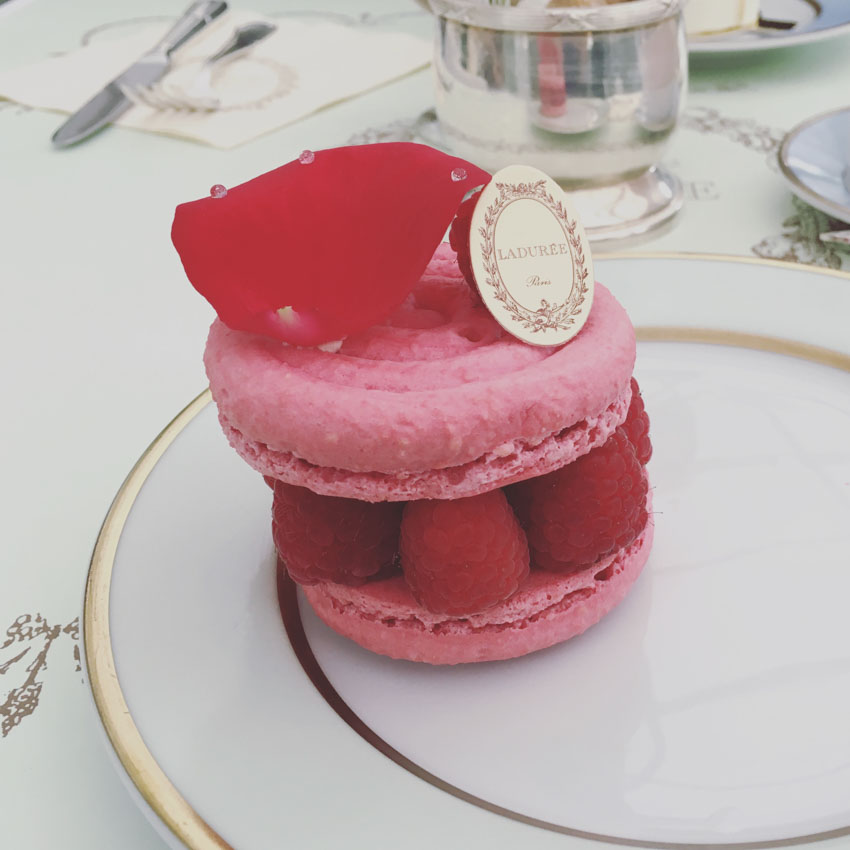 'Slow service is good service' in France, so don't expect to eat quickly at a restaurant. Take your time! French people really take their time to eat and enjoy their food. I found that it was a nice time to sit back and relax.
Thieves and pickpockets
We didn't have a huge issue with thieves and pickpockets. There were signs with warnings, but we just avoided carrying anything too valuable (apart from transferring to and from the country), and kept our hands near our pockets. We learned to say 'no' and 'go away' in French so that 'gypsies' and scammers would go away. And surprisingly it wasn't that bad. They hung around touristy spots but didn't approach us. We made sure we wore clothing that didn't stand out, walked like we knew where we were going, and didn't spend too much time looking at maps in the middle of the street.
If you keep checking your surroundings, you will be fine. :)
The End
Overall I really liked Paris! I think it surprised me a little. I was not very excited about it at first because I thought it would be extremely cliche. But it is a special place indeed, and I would like to go back at some point in the future.
Nick said he will miss everyone saying 'Bonjour' upon entering a store or an attraction – there just isn't really an Australian equivalent other than 'G'day', which, let's face it, sounds horrid.
Au revoir.