Italy: Venice
I won't bore you all: Venice was probably my least favourite part of our trip. I was told that Venice would be beautiful and exactly how it looks in the movies. To be honest I found it really underwhelming, not very impressive, and run down with tourists. It was quieter in some streets but also smelly in some places. It was hard to find good food. I had a very disappointing and tasteless alio olio – you'd think it would be hard to mess up an oil-based (instead of sauce based) pasta! I was warned by my friend Craig about the tourists and the difficulty of finding good food.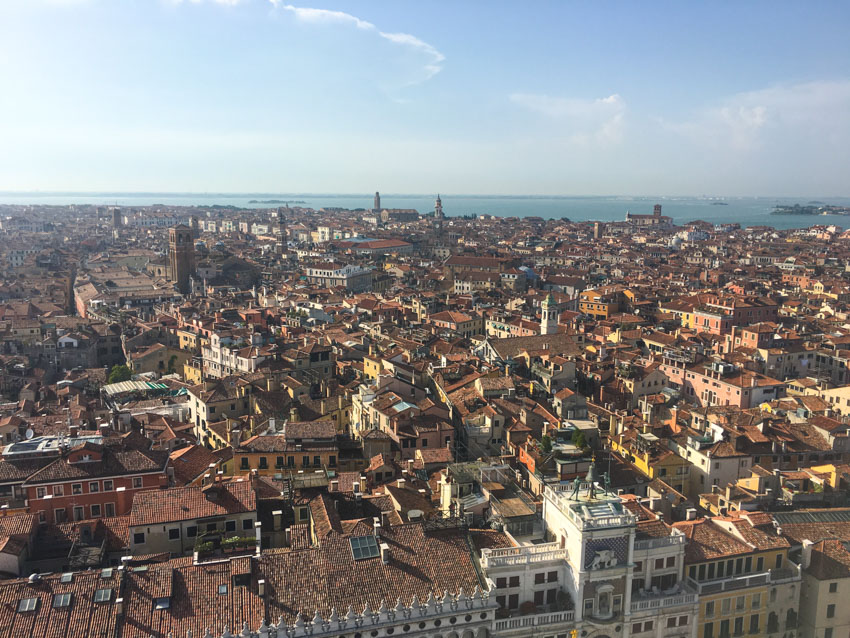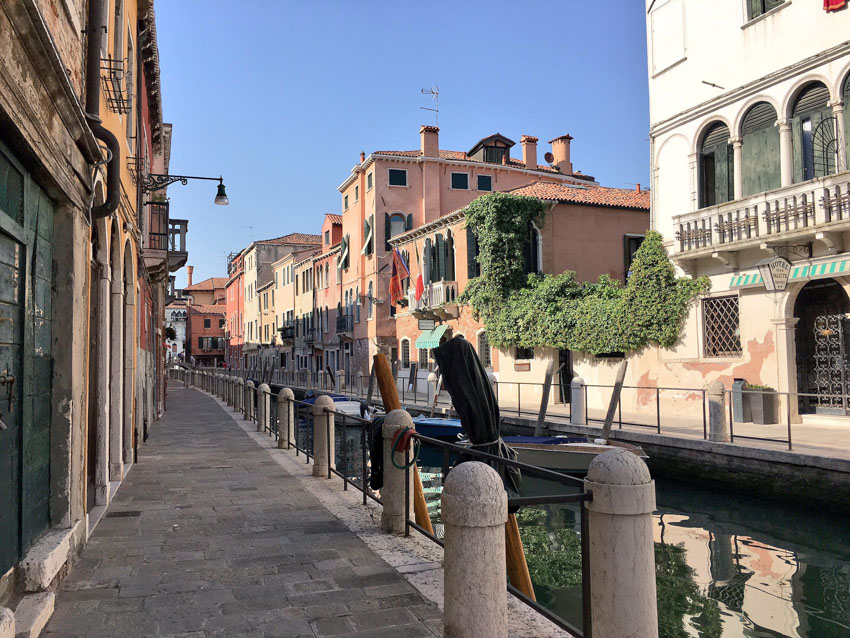 The weather was muggy and hot, though of course that is what we expected. We did not go on a gondola ride but from what I've heard, we didn't miss out on too much. They are very expensive. To travel across water you need to take the water boat, which is like a crowded bus on water. It makes it quite difficult if you have a lot of luggage.
There is not a great deal to see in Venice, other than simply exploring the streets and deliberately getting lost. So if you are the type to tick obligatory tourist attractions off a list, that's easy. We were only there for about two full days.
We were lucky enough to be staying in a much quieter street that was only a five-minute walk from where we could catch a boat. I wasn't a big fan of the apartment we had, though, something about it freaked me out. 😳 It might have been the many giant movie posters inside and the pin-up girl artwork, and the ceilings lined with wood… something gave me a very claustrophobic feeling. Other people who stayed in that Airbnb apartment loved it though, so maybe I'm just weird.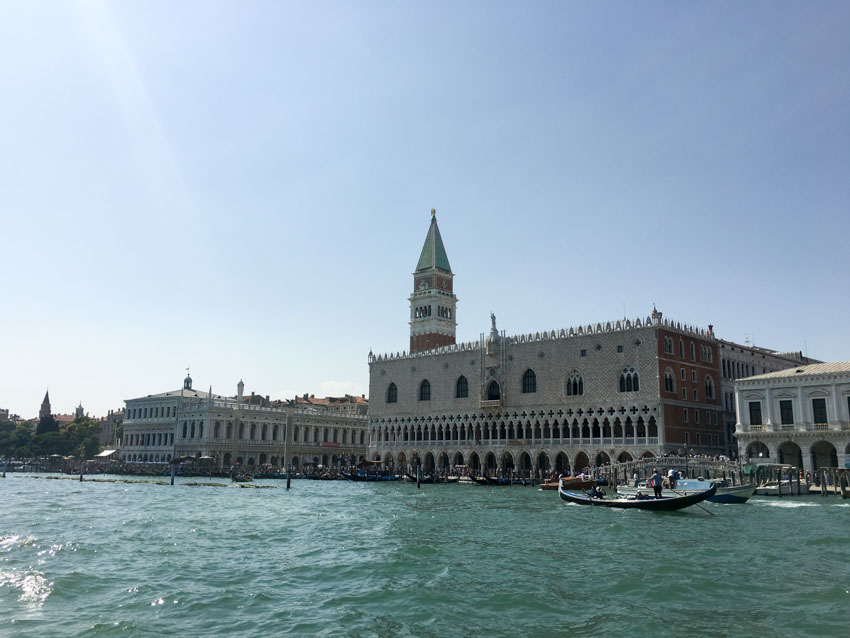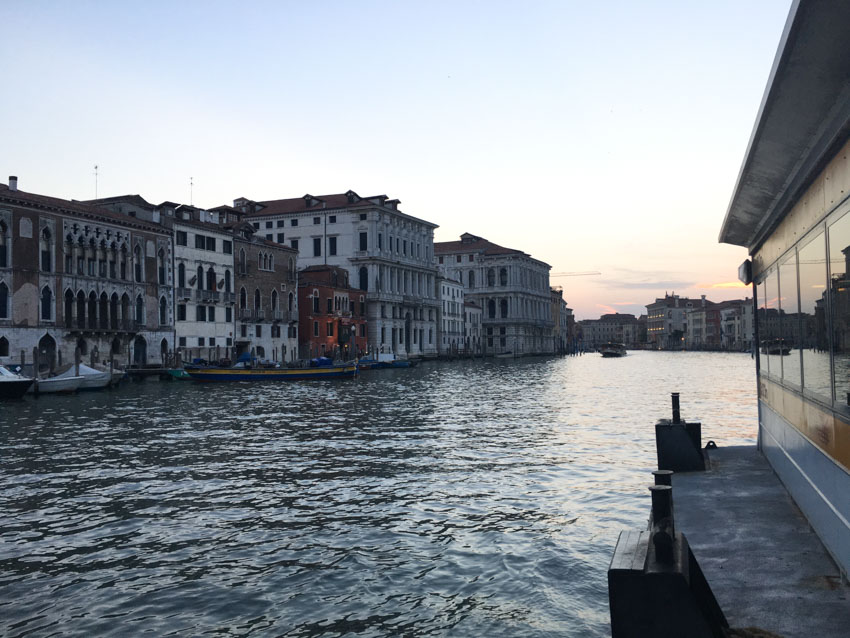 We did a half-day trip to Burano where we saw the famous coloured houses. It was definitely quieter and more pleasant, but the ferry ride was almost an hour. In the heat, it was not so fun. There is just one large park in Venice and it's the only real spot of green. It's a nice place to have a break.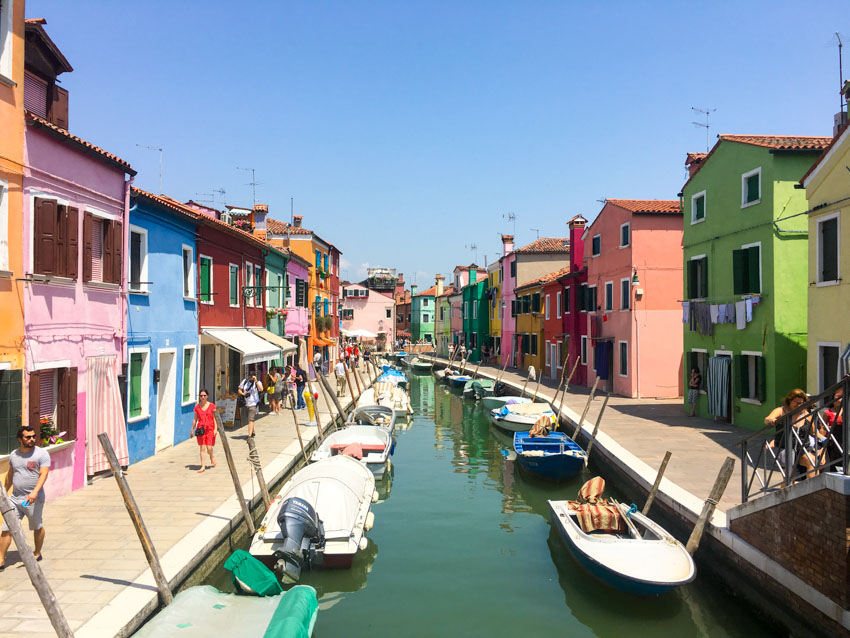 We went up the bell tower to get some good views. Even though it's tiring to have to walk up stairs or wait in line for an elevator, I've learned that if you have an opportunity to go up a tower or a tall building to see good views of a city: just do it. I get an amazing view of Sydney for free from my office building since we are on the top level, and sometimes I feel like I don't look outside enough. People would pay for a good view, even if you're not up there for very long. Good high views of a city, in my opinion, are so rewarding.
I did finally have a good alio olio pasta on our last night in Venice though. Yaaaaaay. Yuuuuuum. That brightened things up.
Other posts about our trip to Europe