Fashion Friday:
Presso il lago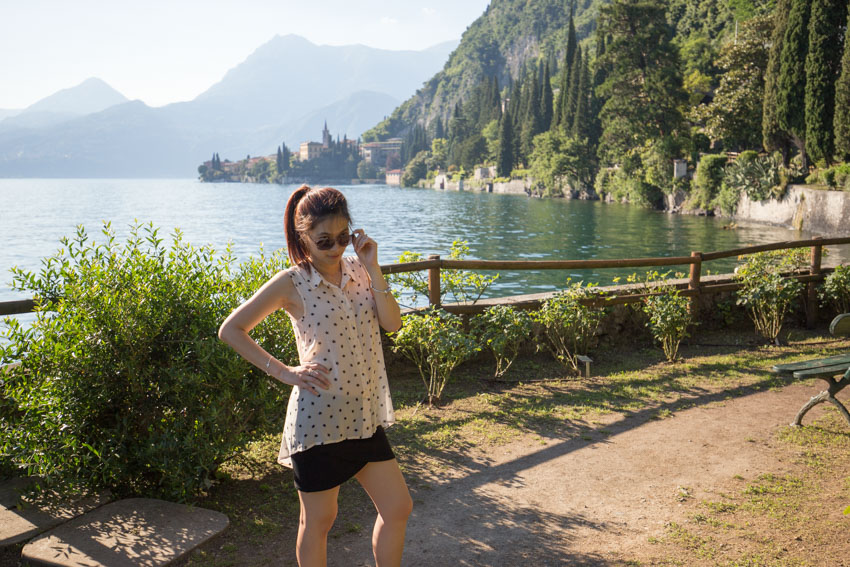 This edition of Fashion Friday was shot in Villa Monastero in Varenna, Italy. It has probably been my favourite place in Italy that we have visited so far. Varenna sits on Lake Como, which is an entirely beautiful place. I'll be sharing more about our Italian adventures soon!
This outfit features my cat-print top that I wore in Peach & Pearl, which remains one of my favourite Fashion Friday editions because it shows an outfit that feels very 'me' and my style. This outfit is no different. After ditching tube skirts and feeling that a lot of my skirts didn't sit comfortably, I bought this nice subtle wrap skirt from Topshop when we were in London. It was in the petite range, and I like that it's not too tight and works well for my figure.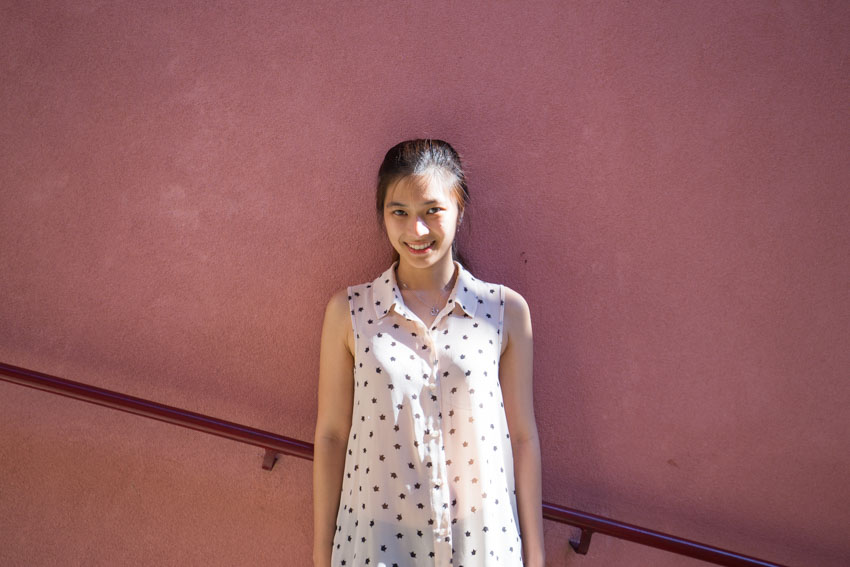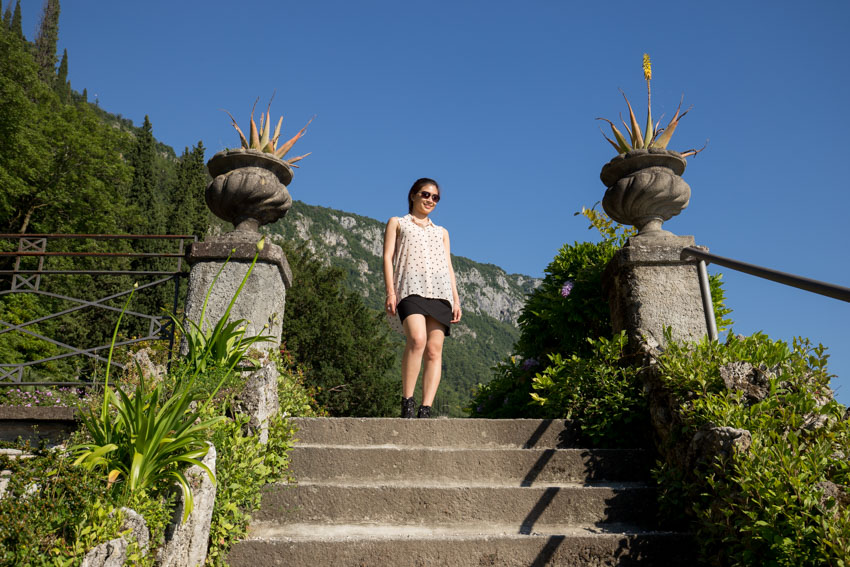 It was overall a very warm day so I chose not to wear pants, and I chose to wear a thin top that had no sleeves. The weather in Italy so far has been humid and at least 30ºC (86ºF), with some days being an ugly 39ºC (~102ºF). It gets that hot in Sydney in summer, but most of you know that I am not a big fan of summer and hate hot weather.
The black shoes were one of only three pairs I took with me – this black pair, my brown flats, and a pair of heels just in case a special occasion comes up. This pair was the one that fit best, really. Most of the time, you can't go wrong with black shoes.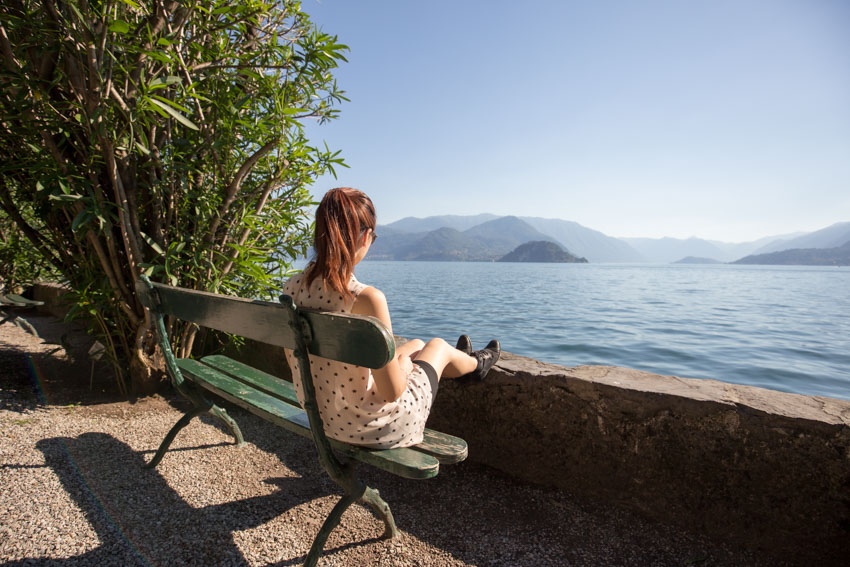 You can see my hair is up as well! I just did it on a whim. It was very hot and usually on hot days, I try to do something different with my hair or at least tie it up. I think it had also gotten to the point where it was greasy and in dire need of a wash. And many of you ladies know that tying your hair in a ponytail is good to hide that. ;) Another thing I have been trying to do recently is to think of new ways to do my hair. I have worn it loose for the majority of my Fashion Friday outfits, and usually have it out on a daily basis. Today I started watching some interesting braiding tutorials in the hope that I get some inspiration.
We got to try a few interesting shots. Since it was in the late afternoon, the sun was still quite harsh so we had to work with a lot of shadows and try hard not to come out with overexposed shots.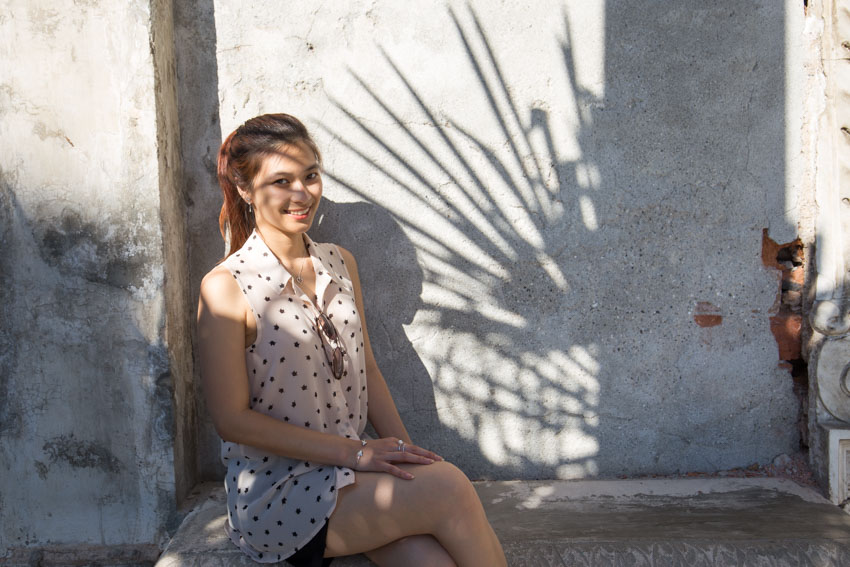 I am wearing very little jewellery as well – in the heat, it's often uncomfortable to wear jewellery and there is more tendency for it to discolour on your skin (especially with fashion/costume jewellery). Unfortunately the triangle cuff I am wearing in the previous photo broke today – I accidentally twisted the triangle a little and it snapped off. :( Oh well. It was malleable but I turned it at the wrong angle.
The title of this Fashion Friday post presso il lago is Italian for 'by the lake' or 'at the lake'. This outfit and its location reminds me of something special but that's a story for my next blog post. :)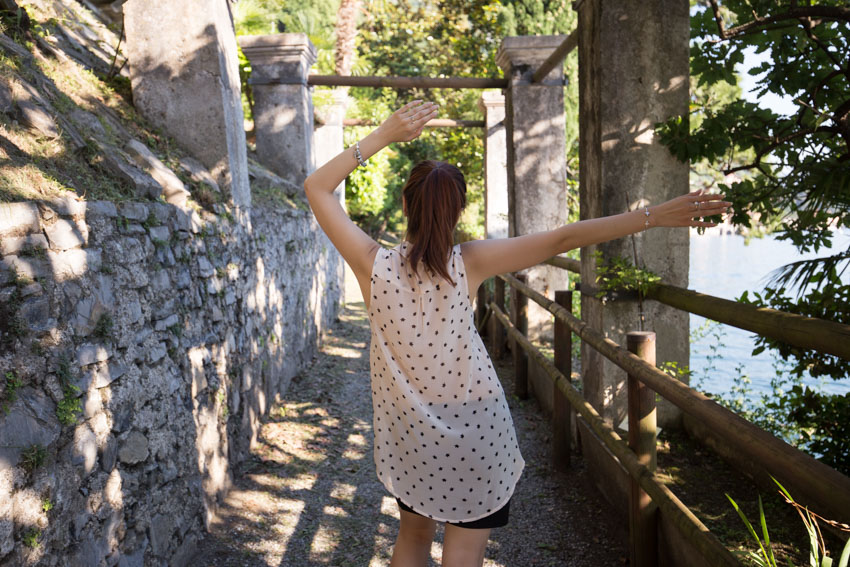 Photography by Nick. ❤️
Outfit details