Italy: Rome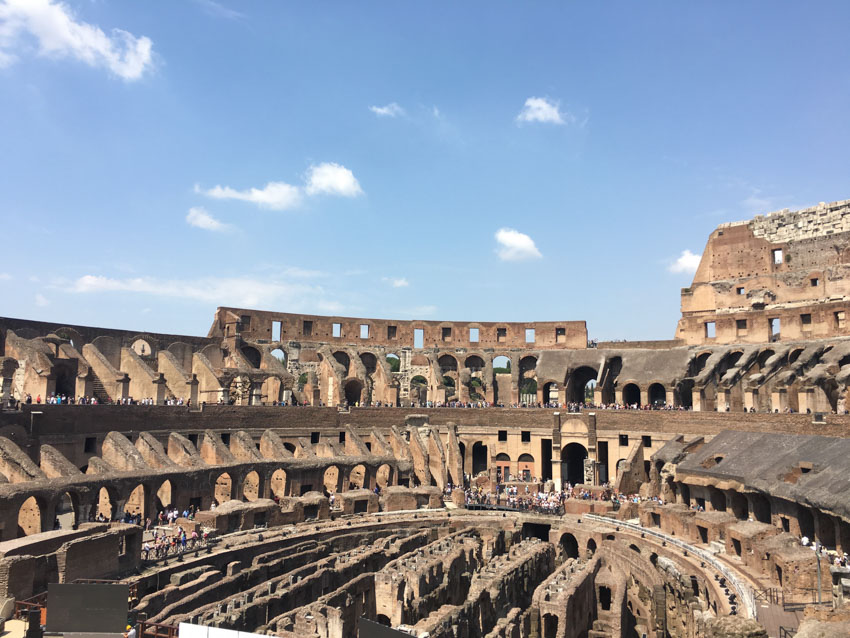 We were in Rome at the very end of June, so this post is quite a while after this all happened. Of course, I still wanted to write about it.
Rome was not one of my favourite places in Italy but it was certainly very interesting. As it was towards the end of our trip, I found myself getting tired from the heat.
The day we arrived was a public holiday so we didn't do much except get caught up on doing our washing, buying some groceries, and catching up on contacting our family. We went out for dinner to a cute little restaurant, it was nice but not as great as we'd expected. We had bruschetta because we were craving it!
Our Airbnb apartment was so cute. It was bigger than the pictures showed, and I had always thought it was cute, but I imagined it to be rather small and simple. I was pleasantly surprised to see all the little bits and bobs that made the apartment more like a home: there was a little sewing kit, a fruit bowl, a bowl of rock salt, and a tea infuser. I used the tea infuser because I wanted to try the teas I got from London and Paris. I was so glad it was there!
It was handy having a washing machine in the apartment, because we had packed lightly and only had so many clothes to wear. There wasn't really a great place to dry them, though, and they couldn't get much sun because we didn't have a balcony.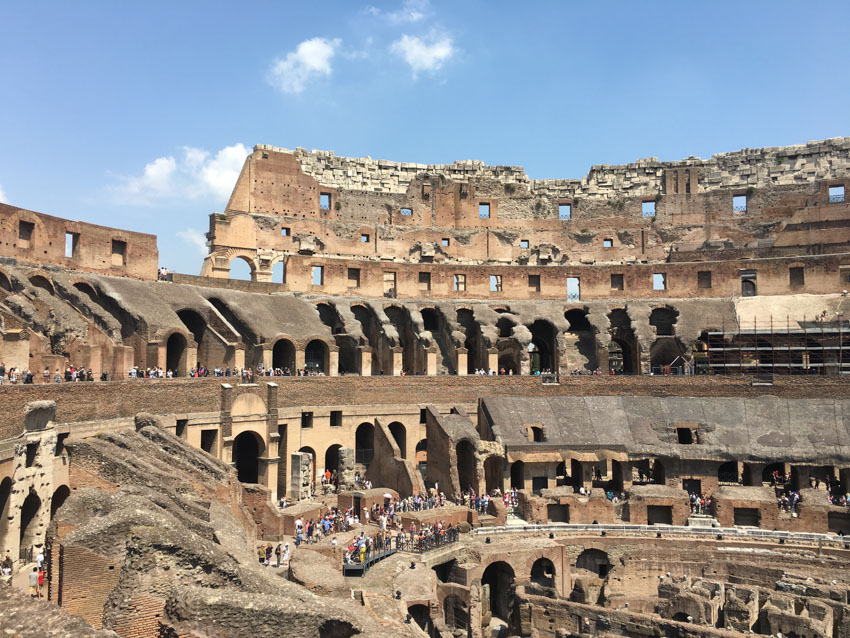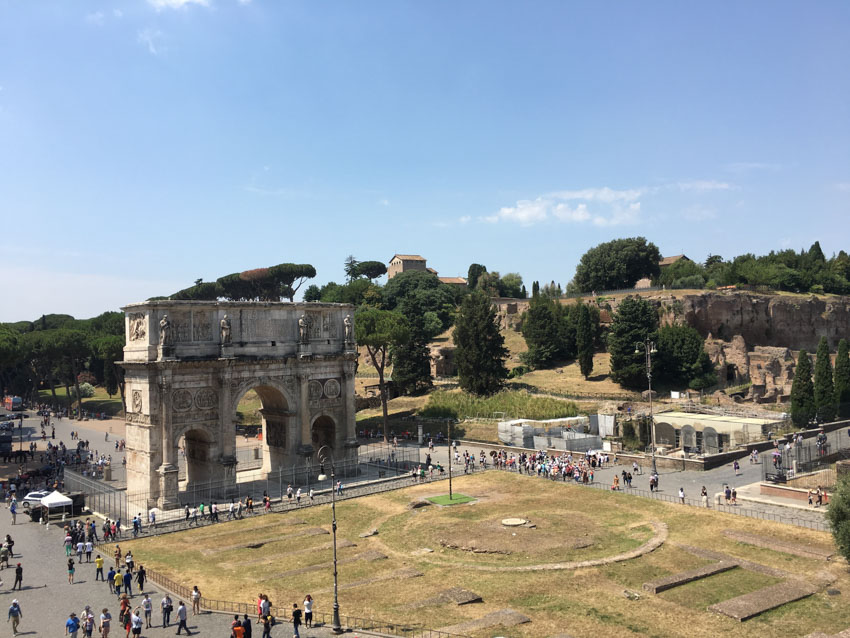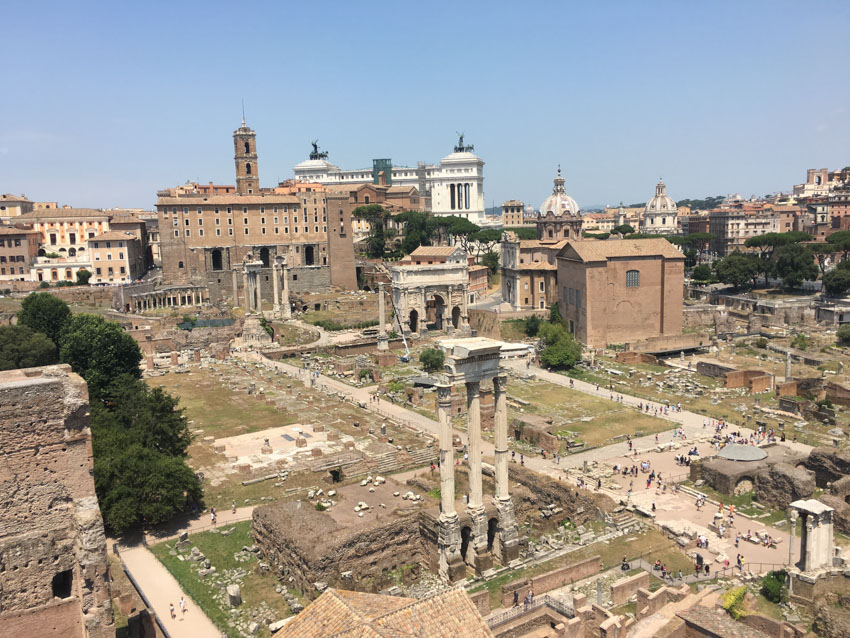 We went to the Colosseum and Roman Forum the next day. It was such a hot day! The lines around the Colosseum were huge. We didn't have access to the centre of the Colosseum once we were inside, but it was still a captivating view. Thankfully there was a drinking fountain near the Roman Forum where we filled our bottle for a drink. I was so exhausted. It's hard to believe how old these ruins are.
After walking around and exploring a market, we had a nice lunch at a restaurant a friend recommended. I can't remember what I ate but I enjoyed it, and I'm pretty sure it was some kind of fettuccine with seafood.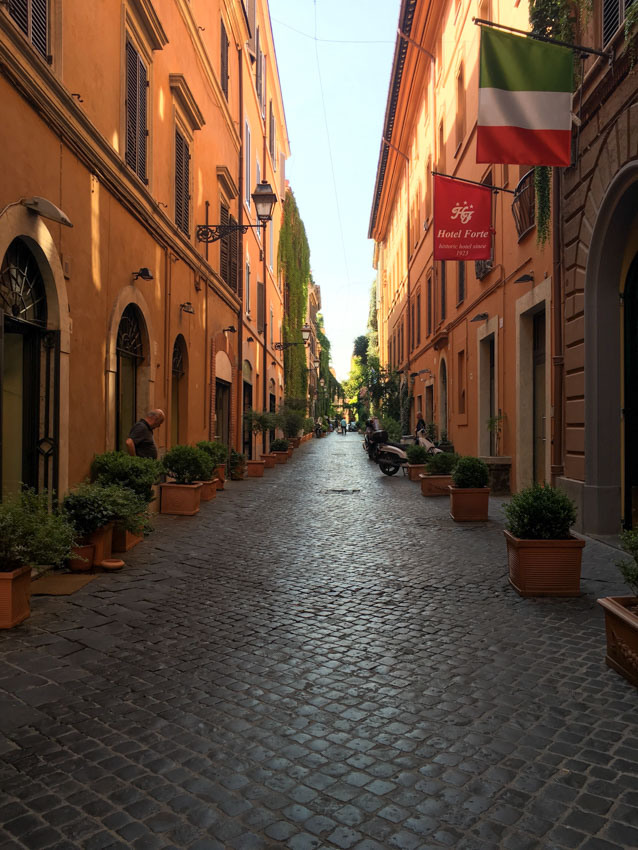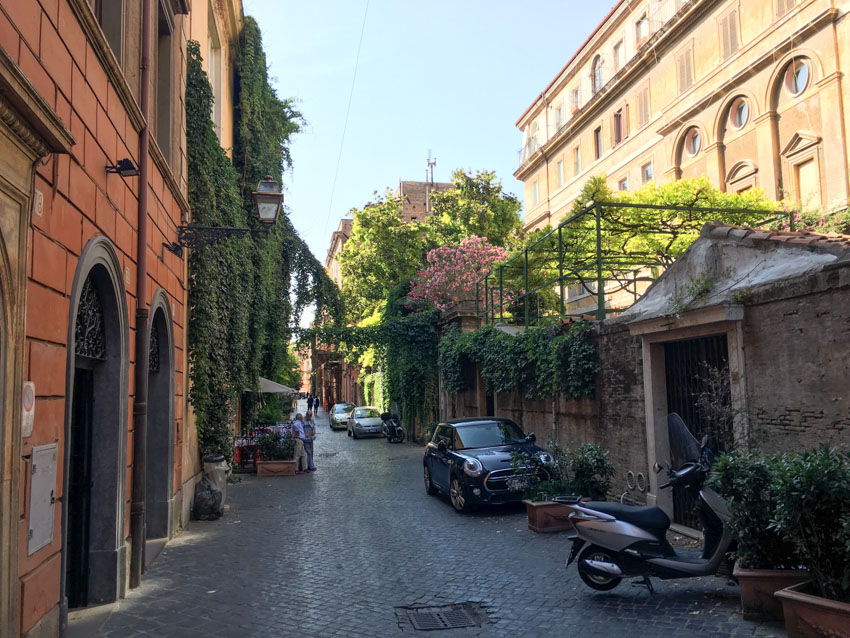 We went inside the Pantheon. The light comes in through a hole in the top, but there's no glass. If it rains, it rains inside! I found that really interesting, and the building itself was beautiful. The Spanish Steps is a nearby attraction but it were fenced off for renovations. We did manage to see the Trevi Fountain, though, which looked lovely during the day. Unfortunately there was no room to sit as it was completely packed around the entire area!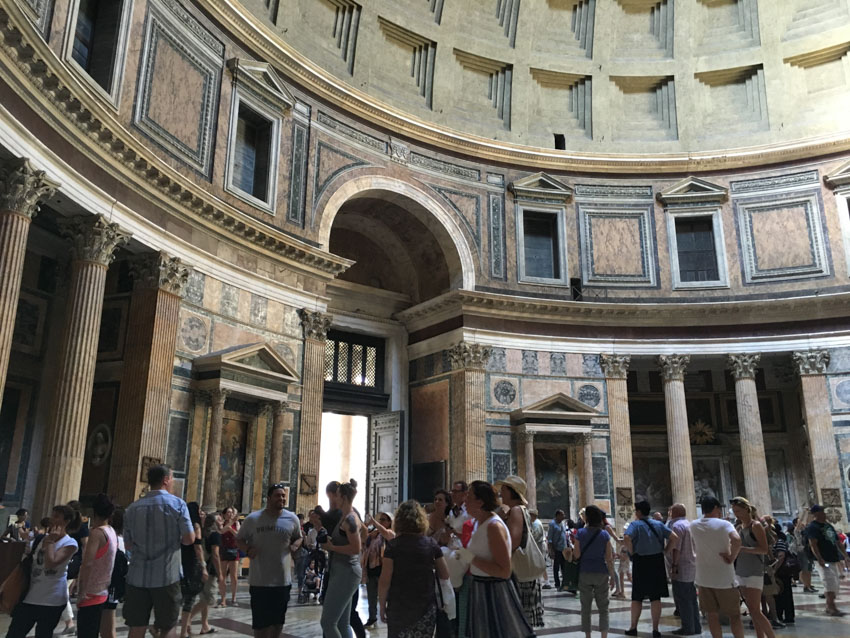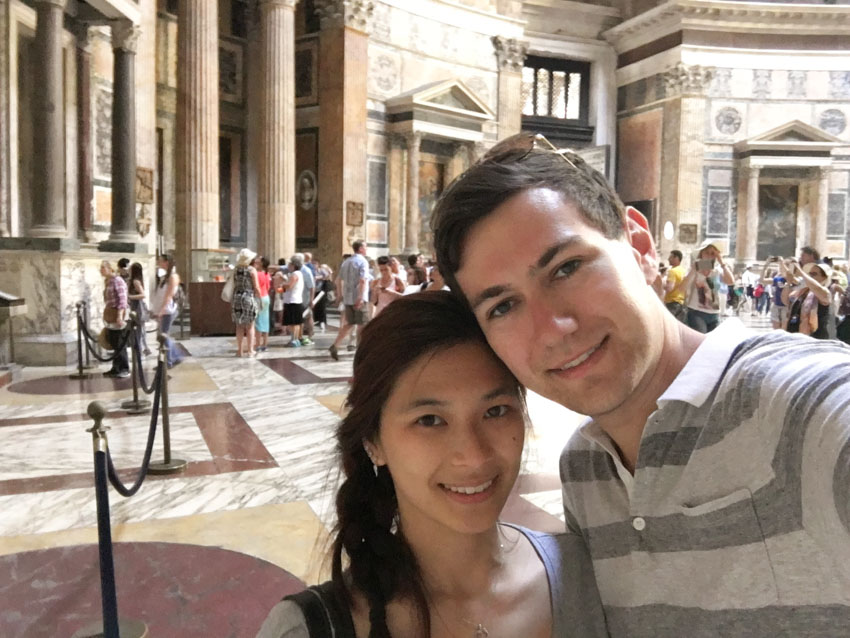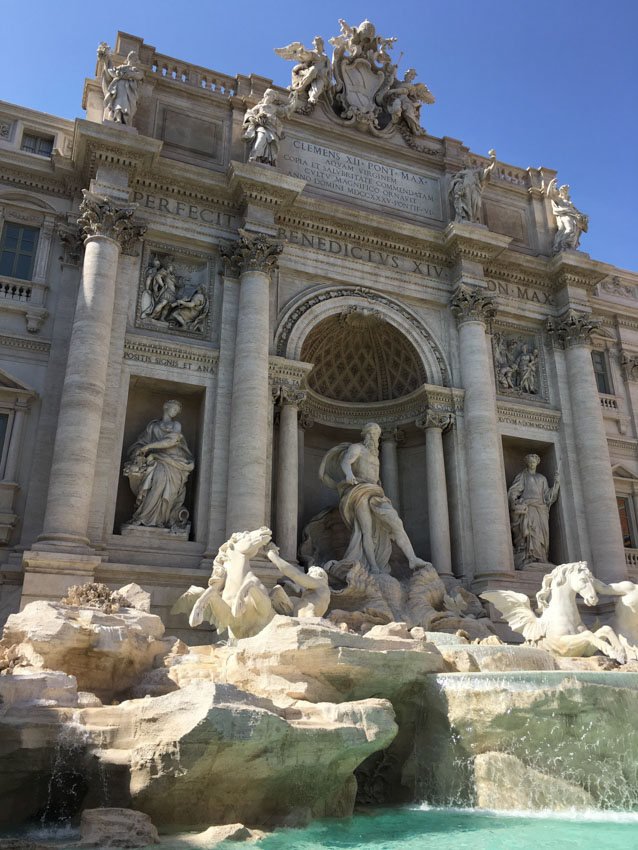 The next day we did a tour of the Vatican and the Sistine Chapel. I wasn't too interested, to be honest, but I am glad we explored this as a tour. Otherwise I think we would have gone in and not paid much attention to the rooms inside.
We went to Castel Sant'Angelo, an incredible castle that was commissioned by the Roman Emperor Hadrian. It was later used by the popes. This was such an adventure and I almost forgot about it since I didn't take any photos except for one where there was a good view. Although there was nothing super eye-catching about the castle itself, walking through its many rooms and up its many stairs was fun. It was tiring, but definitely worth a visit.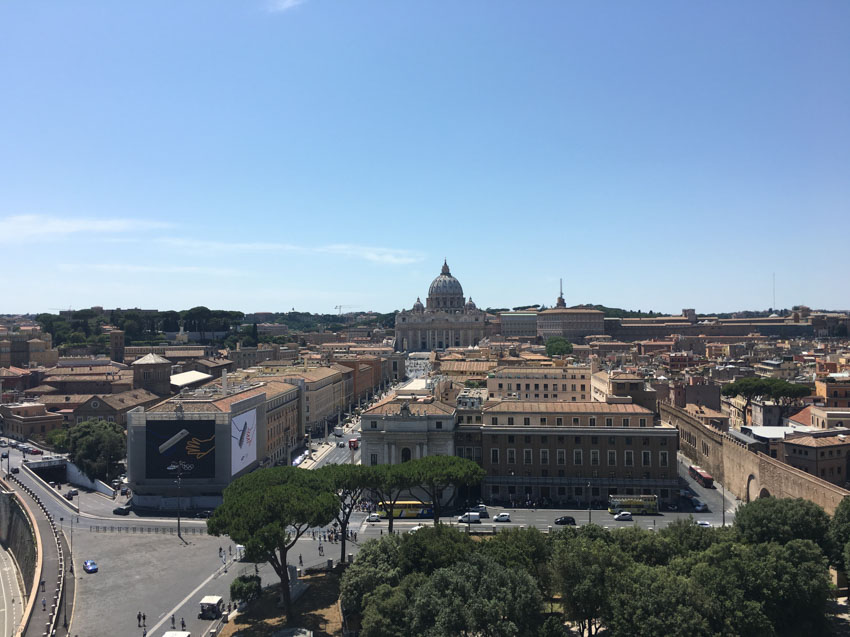 We walked around Villa Borghese and went to the Borghese Gallery. I was really only interested in seeing the Apollo and Daphne sculpture. It's the famous one where Apollo is chasing Daphne and catches her just at the moment she begins to turn into a tree.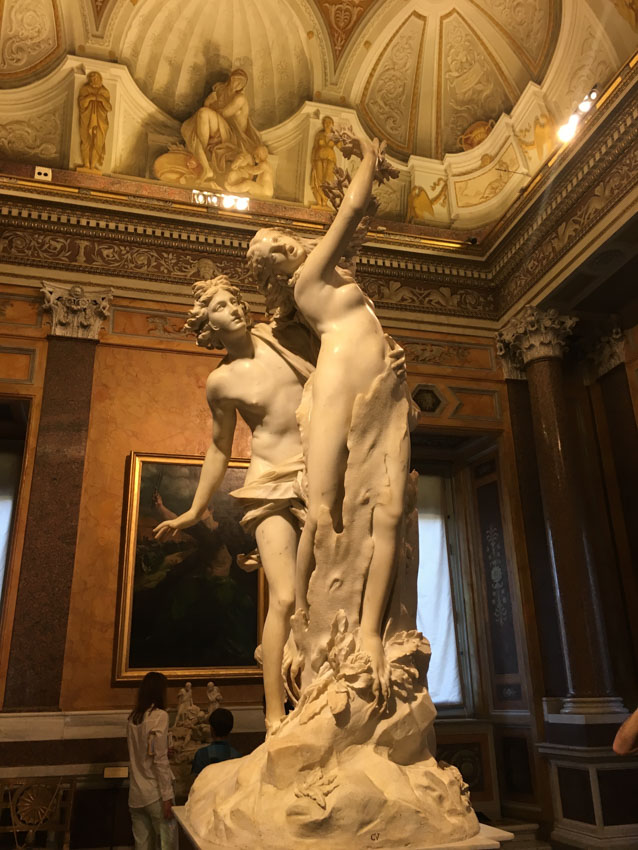 Perhaps my favourite part of Rome was Ostia Antica, a large area of ruins. There were many houses, a couple which were still intact, and an auditorium, amongst many run-down gravel walkways and grass growing through the ruins. It was like an adventure climbing over small walls and then realising you could only go back a certain way, and basically getting lost in a sea of stone. There were parts where you could figure out what might have been a bath or a cooking area, while others looked a little more confusing. Some floors were tiled in a mosaic fashion. Stairs had been added specifically for visitors where the stone steps would have otherwise been unstable. There were vantage points where you could see the ruins from above.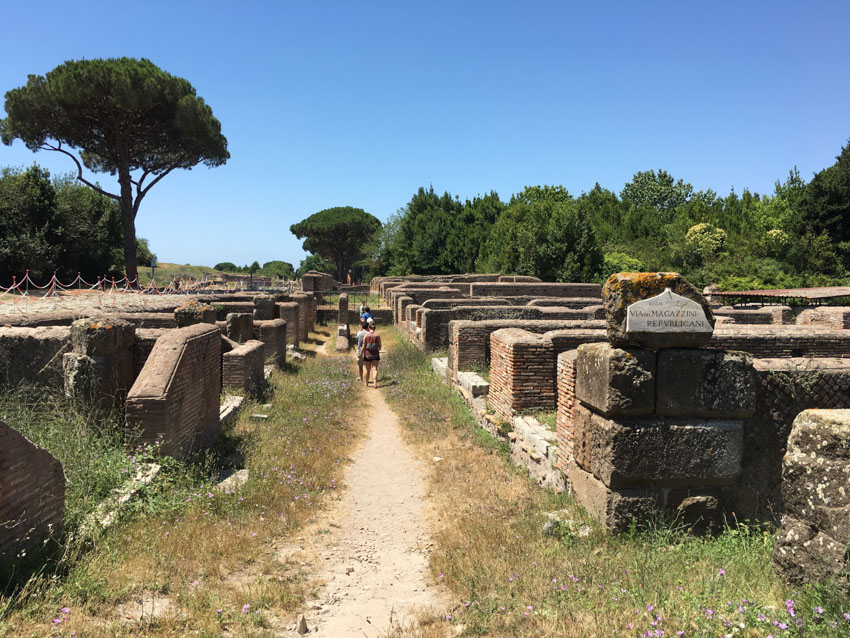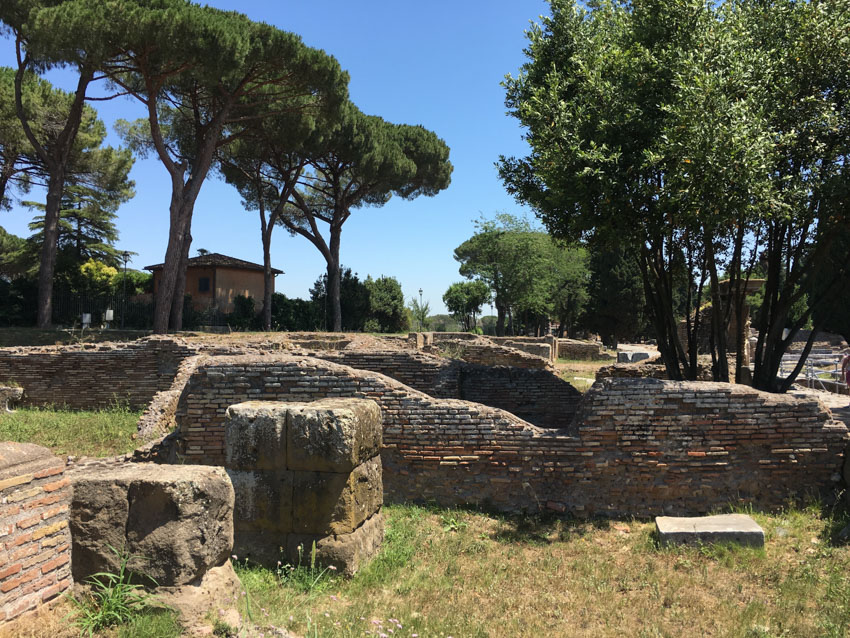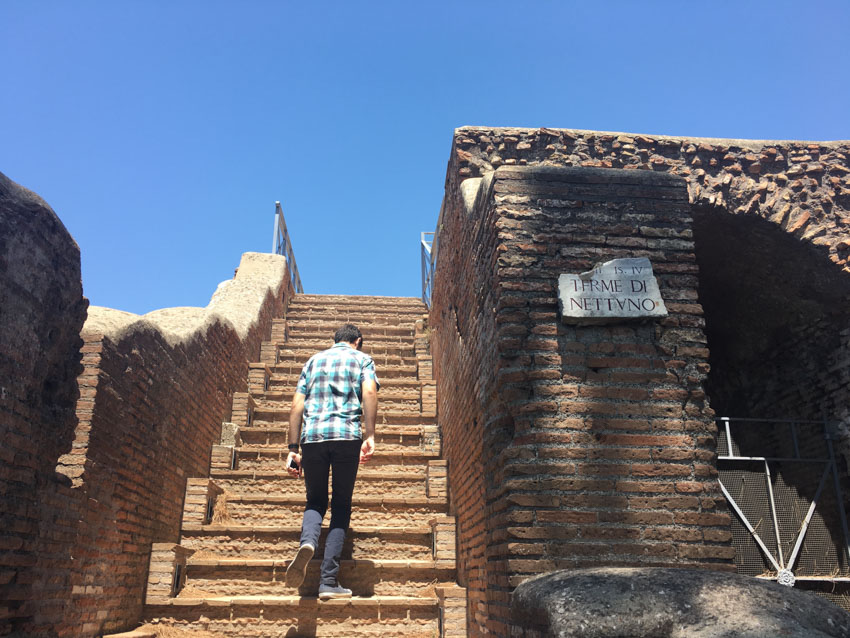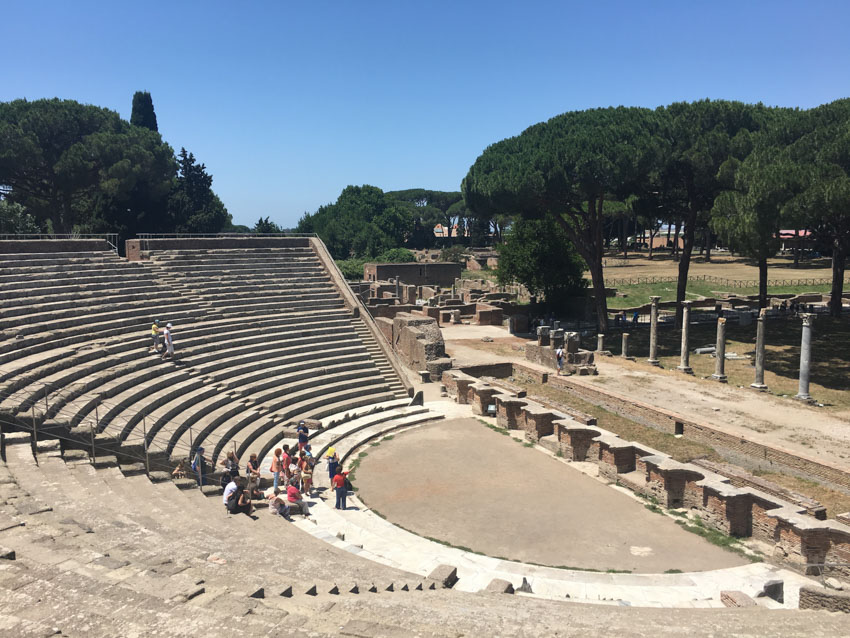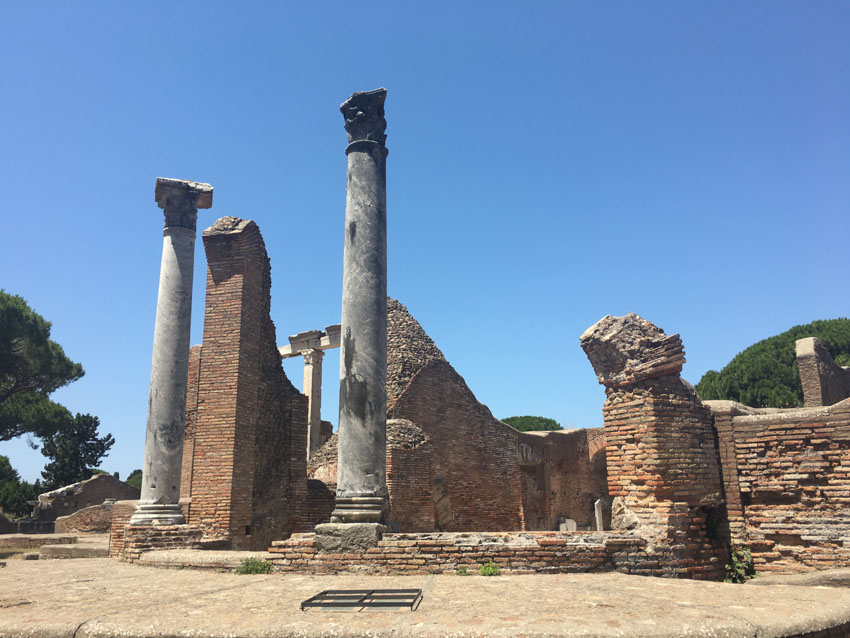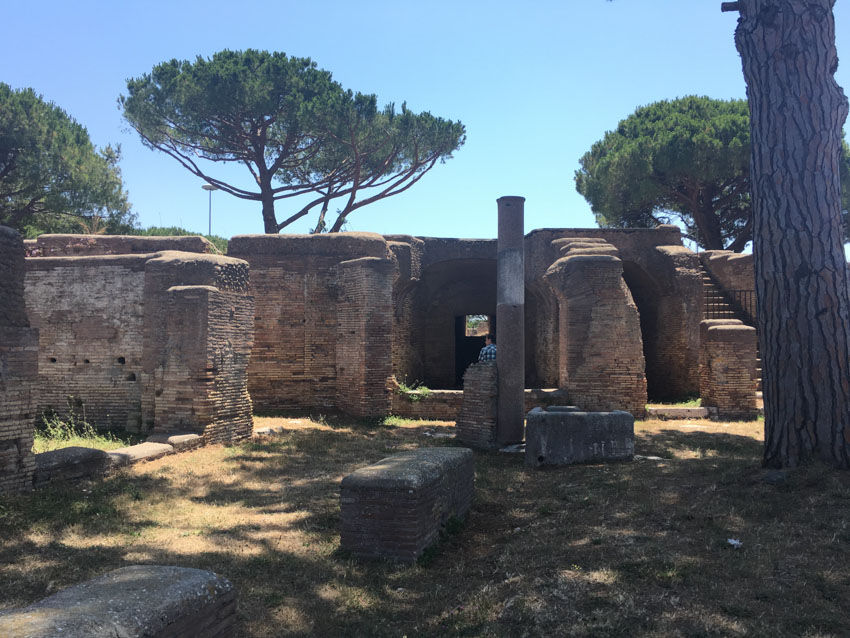 I found it all so intriguing and exciting for something that was only about thirty minutes out of town. Here's a tip: bring your own food. The food in the little eatery tasted horrible (microwaved) and was very overpriced.
My next travel post will be about Milan and will be extremely short, because we were not in Milan for very long! I have a post planned about what I packed for Europe, but if you are keen on asking me any questions about our trip, feel free to do so in the comments. :D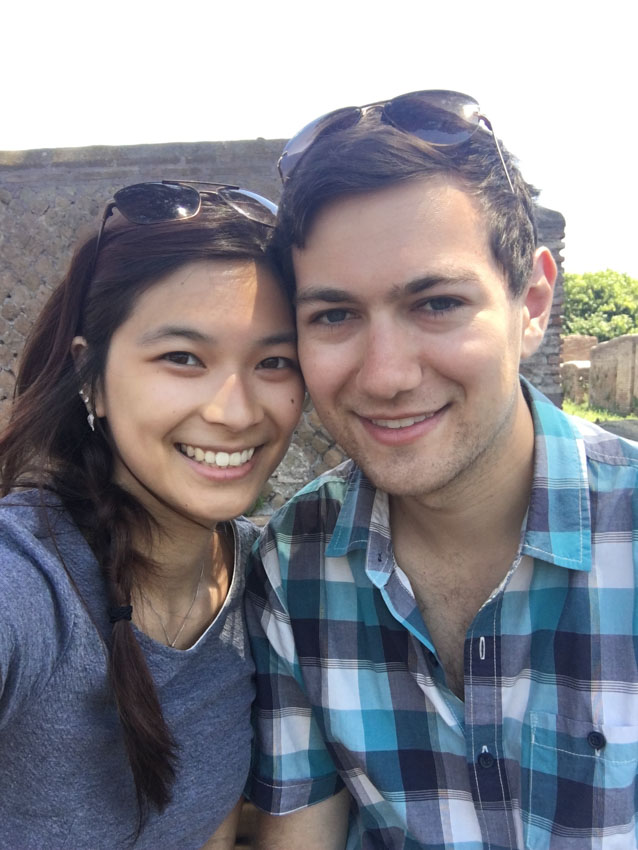 Other posts about our trip to Europe