Italy: Milan
We were only in Milan for a day. :( And it was almost seven weeks ago!
We arrived by train from Rome and the first thing we did upon arrival was look for somewhere to eat for lunch. We tried to look for something local. I think we were feeling a bit 'meh' as it was towards the end of our trip. Why only a day in Milan? I guess it's because we were not as keen on exploring it as we were other cities in Italy, and we needed Milan for the airport. ;)
We were a bit tired of Italian food, and ate at a pizza place near our hotel. The first pizza turned out to be massive, so we cancelled the rest of our order. :P For the rest of the afternoon explored the city, which had a lot to offer in terms of shopping.
We visited Galleria Vittorio Emanuele, an old and famous shopping mall. Today it is filled with designer boutiques and coffee shops. We had a look in the Ferrari store. There are also mosaics across the floors of the mall, one of which is a bull. It is said that spinning on your heel on the spot where the bull's testicles are supposed to be will bring you good luck. I didn't do it, though there were a lot of people giving it a go.
The painting of The Last Supper is in Milan and you should book months in advance if you wish to see it, but we weren't that interested. We knew that by that point we would be 'museumed out'.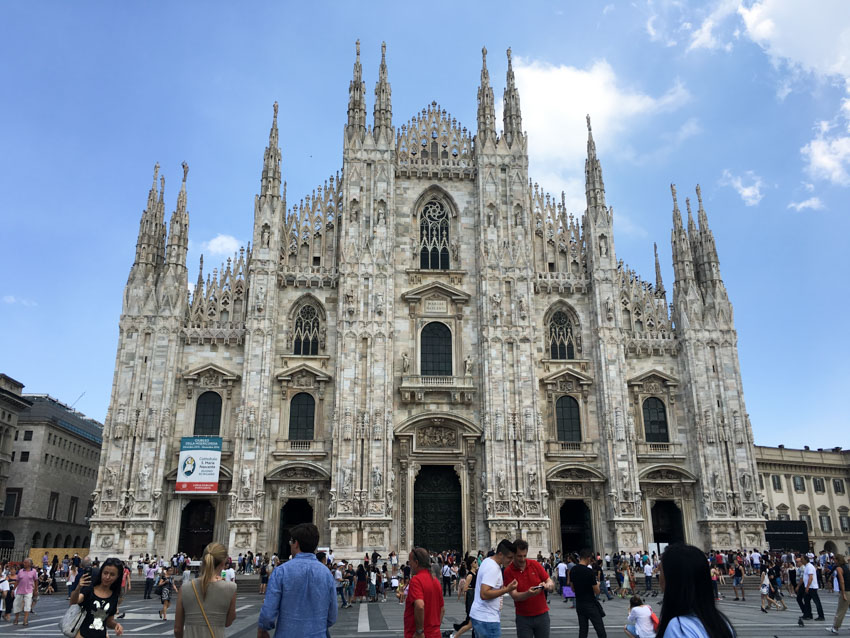 We made sure we saw the Milan Cathedral, though. It is the largest church in Italy and the fifth largest church in the world. We had seen many churches throughout our trip and I liked the look of this one compared to the rest. I took photos, but they don't capture how big it really is. It's not so big that it's overwhelming, though. We didn't go inside, but I am sure it would have been magnificent. It was busy outside and men were trying to sell bread for people to feed the pigeons. I was trying to take a little video and a man kept trying to wave a handful of bread in my face. Go away, please!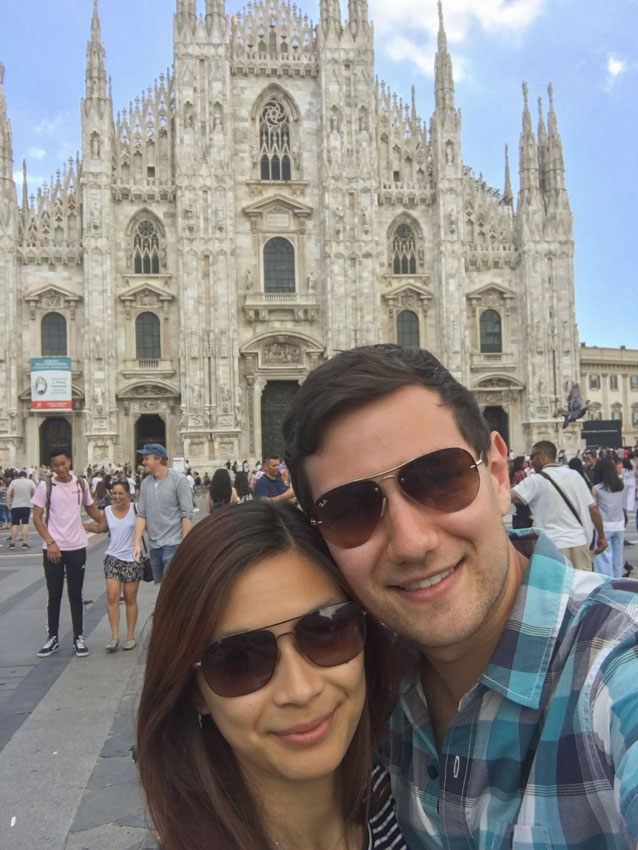 After going through sale after sale, browsing the clothing stores, we got tired and decided to retreat. We went to the bar downstairs from our hotel and had a few drinks to wind down.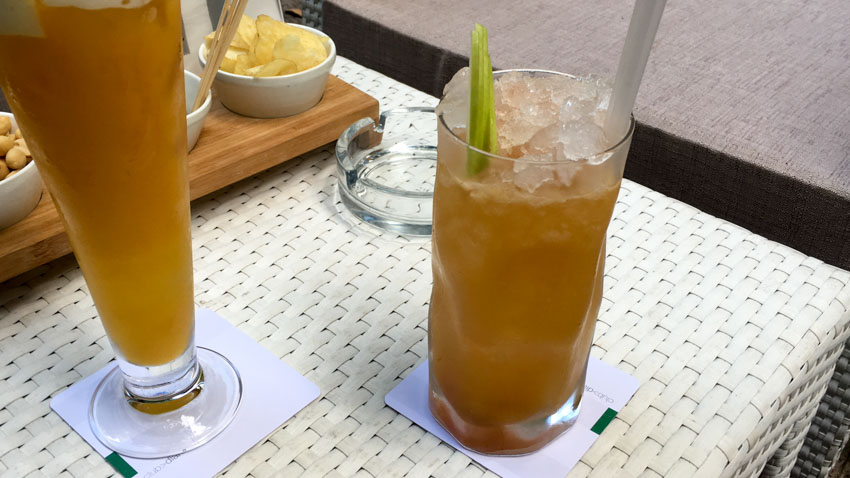 The next morning we travelled to the airport via an express train. Because we bought our shoes in Florence, we were able to get a tax refund. We got the money back in Florence, but we had to make sure we got our document stamped at the airport. As we waited in line we saw a couple in front of us with a couple dozen envelopes, all likely to be receipts for duty-free items. D:
Our flight was at noon, and we would be flying for a rough 12 hours. The thing that we were not looking forward to was landing in Singapore at a terrible 6am.
Stay tuned for my post about Singapore! I'll try and have it posted soon, within the next week. ;)
Other posts about our trip to Europe