🇯🇵 Shibuya, Odaiba, Ikebukuro & Asakusa
This post is the eleventh in a series on our honeymoon trip in Japan. My previous post was about visiting Tsukiji fish market, Ginza, and Roppongi, and prior to that I shared some helpful tips about Tokyo Disneyland and DisneySea. You can find all our honeymoon-related posts on my blog at #thecookeshoneymoon. ☺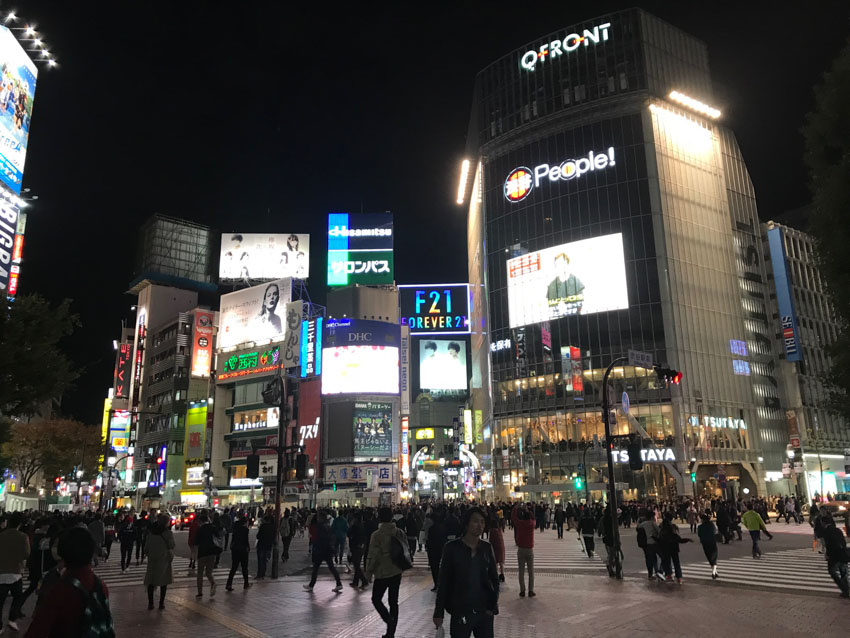 I decided to bundle a handful of areas in Tokyo into one post. Let's be honest – we can't cover all of Tokyo in one trip, and we definitely, often, visited several areas in one day. Most of this post covers Shibuya though… 😜
Shibuya
We went to Shibuya a lot during our trip. Of course, one reason was to check out the Shibuya scramble crossing. It's at a large intersection right near Shibuya train station, and every time the lights turn green for the pedestrians, thousands of people cross it at a time. Believe me, when you're in the thick of it, it doesn't feel like a thousand, but grab a spot at the second level of the Starbucks nearby, or from the train station, and you'll see what I mean. It's mesmerising. It's a popular spot for photos, too. You might even see some people racing across for fun.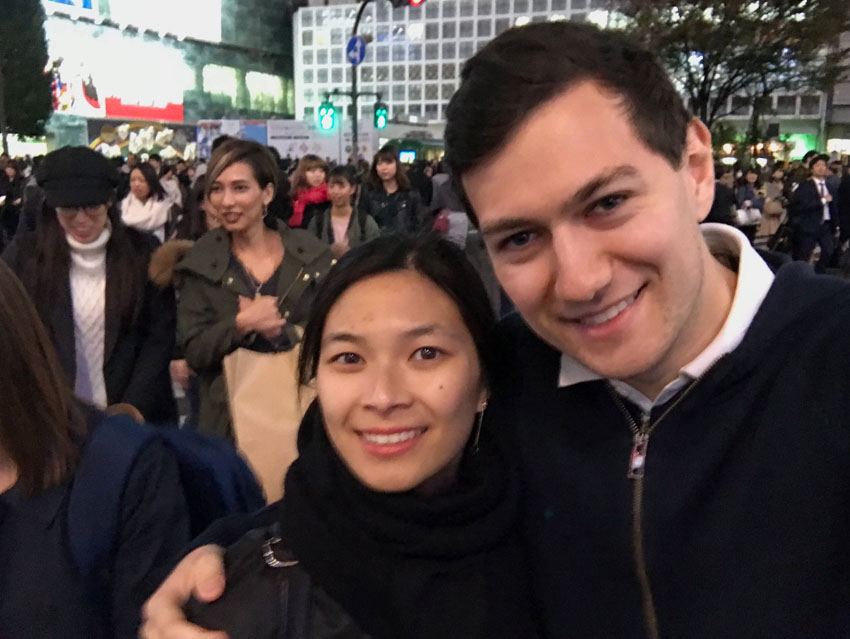 Shibuya is also a hot shopping spot. We visited the big clothing stores – Shibuya 109, and Shibuya 109 MENS. It's a bit unfortunate that the men's clothing store is so much smaller than the women's!
On our first night in Tokyo we caught the train to Shibuya and had dinner at a standing sushi bar. Standing sushi bars in Tokyo are quite common. The quality of the sushi is tops.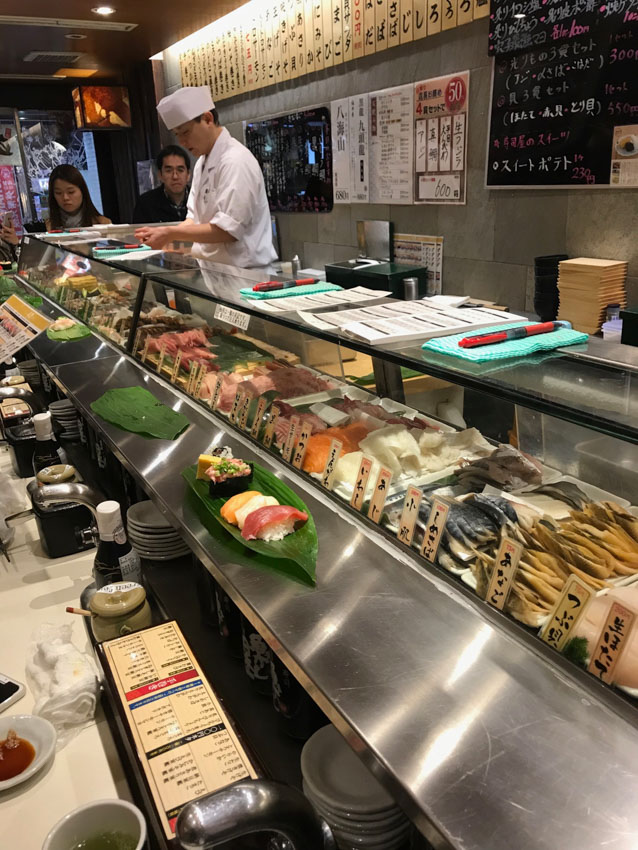 During our stay we also visited a restaurant called Uobei Sushi. It was a really cheap sushi joint, where the seats were in long rows, all accompanied by a screen. After ordering from the screen, your order came out of the kitchen via a little train on a conveyor belt, stopping at eye level at your seat. It was really cool!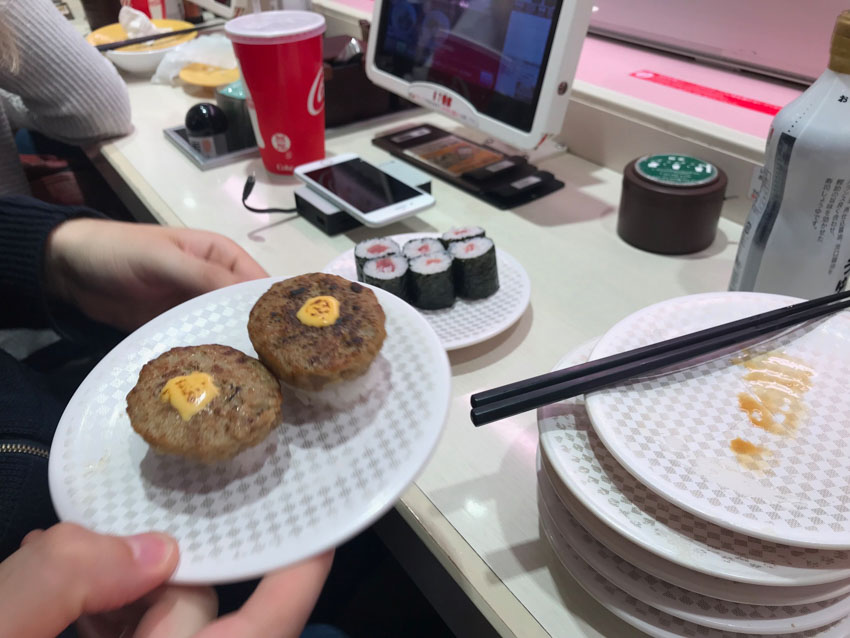 The sushi was also extremely affordable. OK, not just affordable but practically dirt cheap. We spent around $20 between the two of us, but were very full afterwards. The quality of the sushi was also excellent. It had been a rainy day and there was a bit of a wait, but very well worth it.
In Japan, there is a discount store chain called Don Quijote. There is a large one in Shibuya called MEGA Don Quijote, and I think we must have went there a handful of times. It's fascinating just to browse through all the… I'm inclined to say "browse through all the shit", because you can find anything here. Electronics, cosmetics, food scrubs, nail polish, matcha Kit Kats, beer, wine, designer handbags, camping gear, dress-up costumes, bras, alarm clocks, chocolate, candy, rice, cereal – you name it, they probably have it. Don Quijote stores are packed top to bottom with goods.
I didn't even know what to make of it at first. People rave about it, and yes the products are not necessarily discount quality, even though they are all sold for a discount price. But it's a real adventure going into one of these stores because it is super overwhelming, but like I said – fascinating. It's like a supermarket, chemist, and department store on the cheap.
I do recommend browsing a Don Quijote if you find yourself in Japan!
Another place we ate at in Shibuya was a restaurant specialising in kobe beef. Of course it was not going to amount to the experience we had in Kōbe, but we still enjoyed our meal. The staff were very friendly and welcoming, and asked where we were travelling from. We noticed that they asked other foreigners too, and they asked those from non-English-speaking countries how to say hello in their language, and then enthusiastically repeated it.
I also really, really, really wanted to get photobooth photos with Nick. We have a small collection from over the years, haha. And what better place to do it than in Japan. 😂 In Japan, men are welcome to come into the photobooths but only if they are accompanied by a female friend. You'll see a lot of school-aged couples visit them.
The photos made Nick look really feminine and like he had makeup on. ☺️✌️ After that we treated ourselves to a spot of dessert, at a chain called Choco Cro. Again, parfaits! I told you they are popular.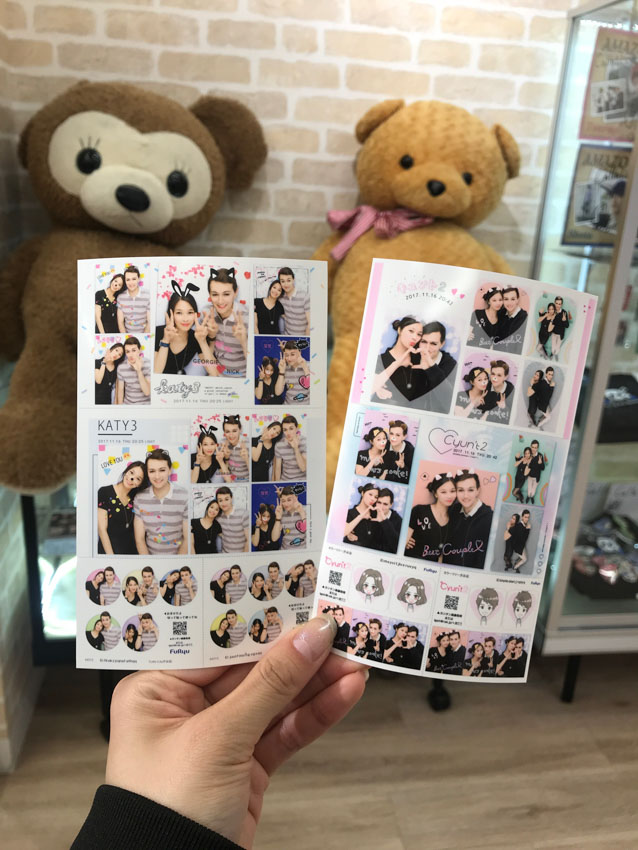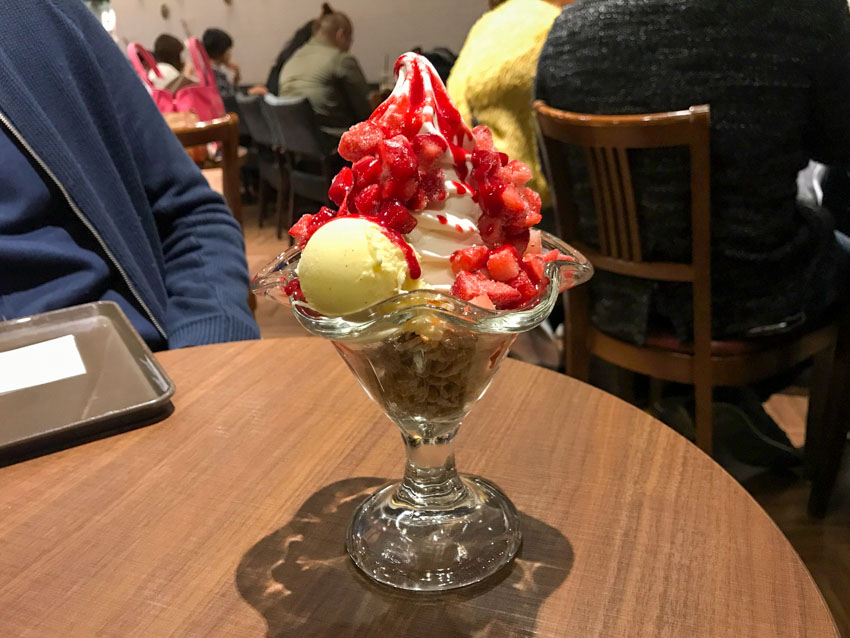 Odaiba
Odaiba is a shopping and entertainment district on a manmade island. There are a handful of shopping complexes, including one that has a LEGO store! There are some very nice views here. To get to Odaiba we took an automated train across the Rainbow Bridge, called the Yurikamome. You can also get to Odaiba by boat or train.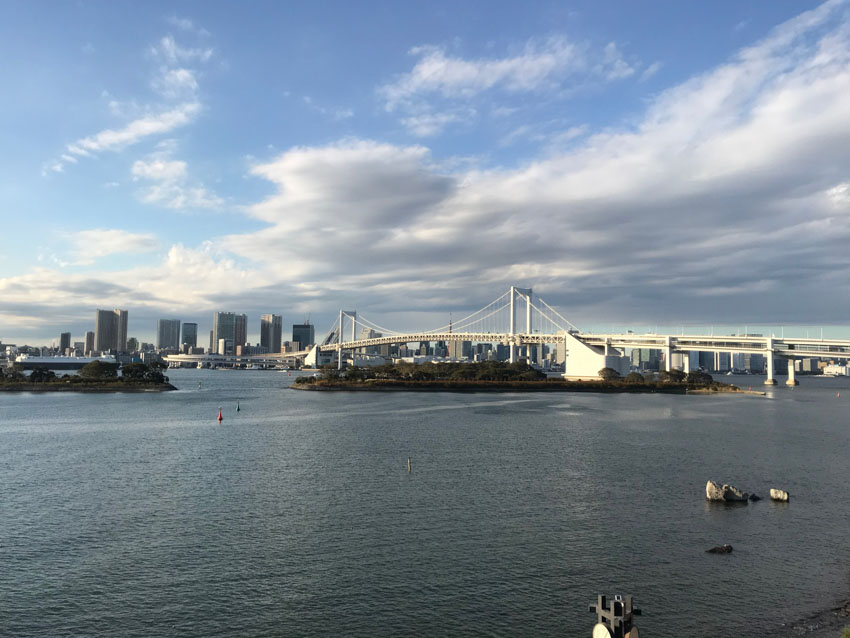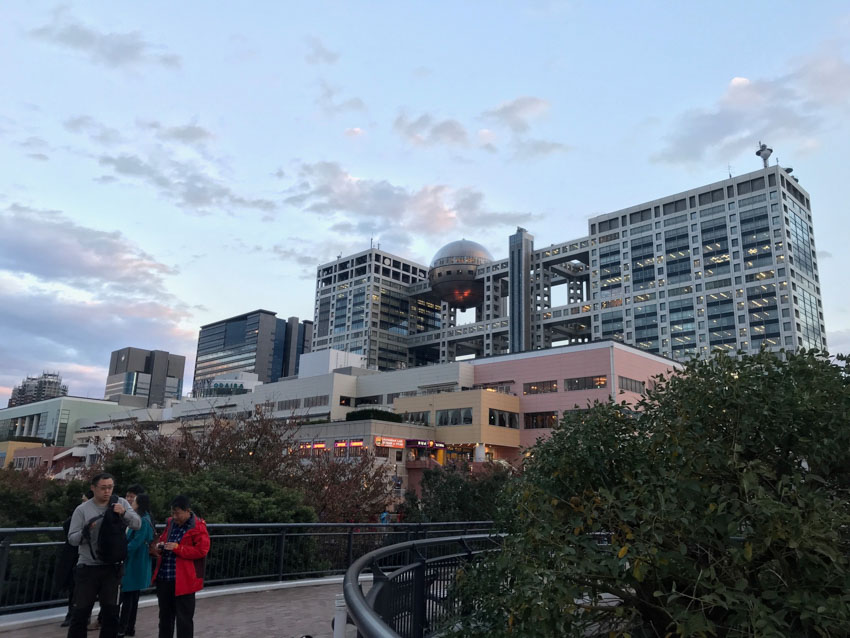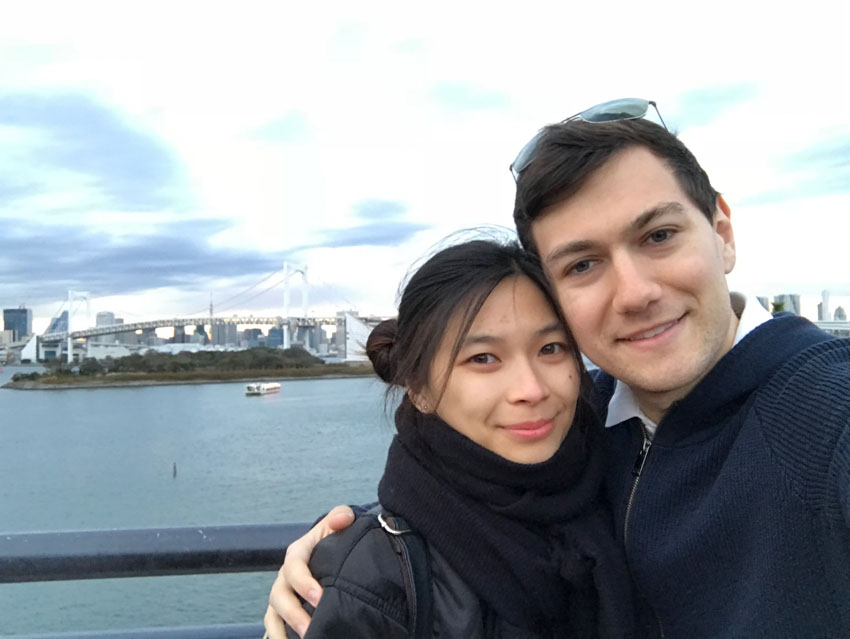 Rainbow Bridge connects the island to the mainland, and you can see it from Odaiba. There is a small replica of the Statue of Liberty too.
This is just my opinion, but I didn't find Odaiba all that exciting. We walked around and window shopped, spent some time in the LEGO store, but didn't stick around for any entertainment really. It might be more your cup of tea than mine!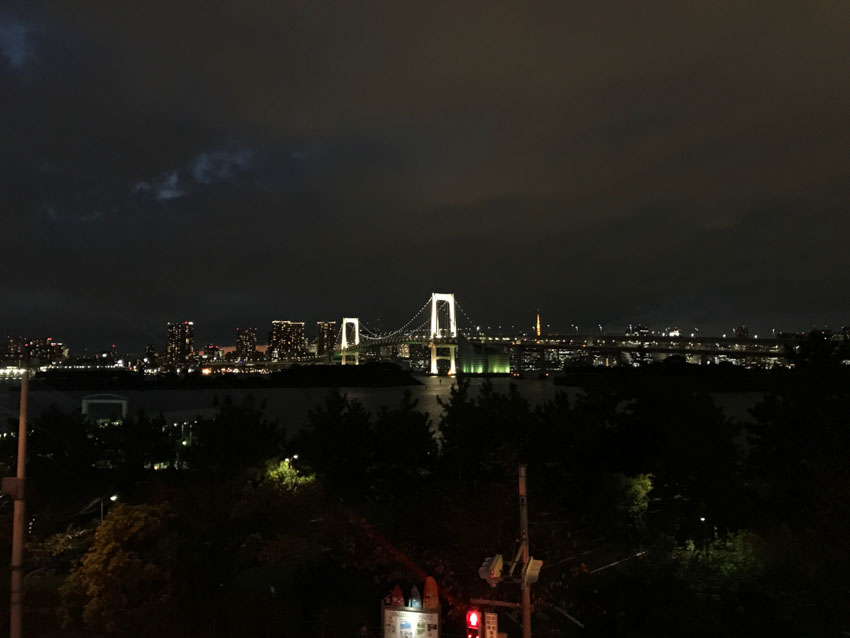 Ikebukuro
Our main reason for going to Ikebukuro was to go to the famous Pokémon store. I'm not a big fan of Pokémon but I did enjoy watching the television series when I was younger. I also collected a lot of cards and figurines. When the next 150 Pokémon rolled around, my interest kinda dropped.
We had heard about the Pokémon store in YouTube videos but it was smaller than we expected. It must have just looked really big in the videos. I took a photo of Nick with Ditto. 😎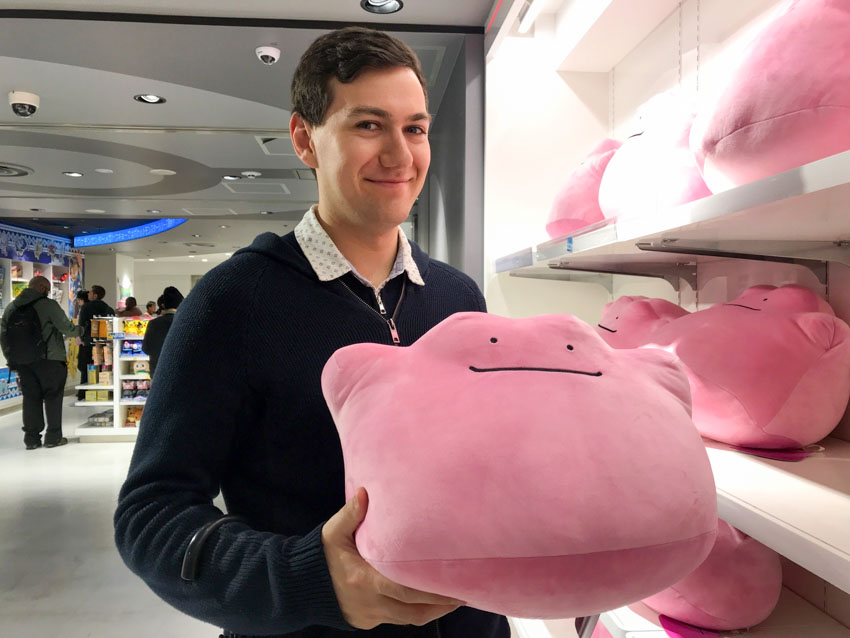 A weird thing happened when we were in the shopping complex, too. There were crowds of young, school-aged people, mostly girls, holding their phones up, anticipating something near a stage. There wasn't anything on the stage and it didn't look like anyone was coming out for a whole ten minutes. There was, however, some animated show on a giant screen on the stage. Not really sure what they were waiting for? It seemed like a virtual band? 🤷🏻‍♀️
Asakusa
The famous Buddhist temple Sensō-ji is in Asakusa, and we stopped by for a visit. A funny thing happened on our way there, as we were walking from a restaurant in the area. We witnessed a lot of fire trucks making their way to the same area. It was rare that we had seen fire trucks in Japan during our visit. It looked like they were heading straight down the street we were planning to walk down.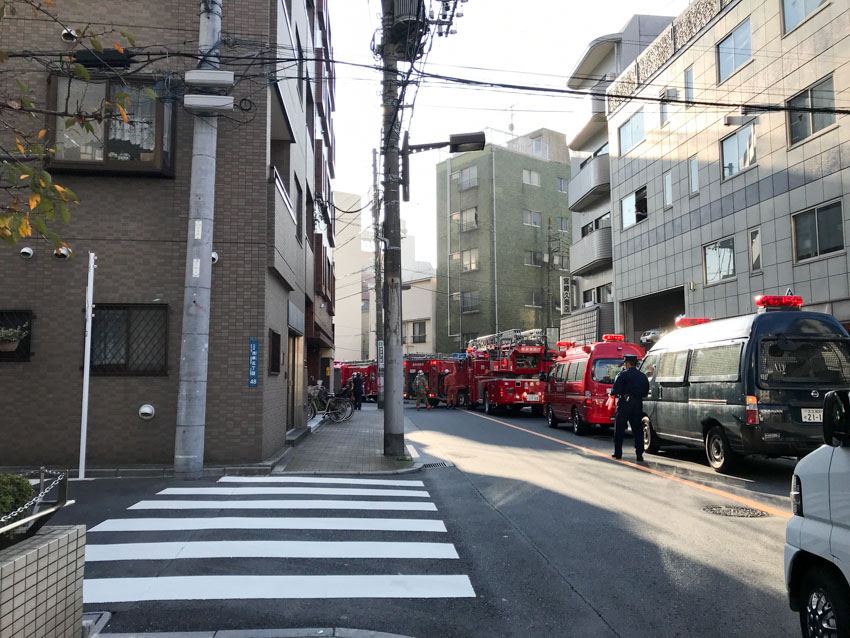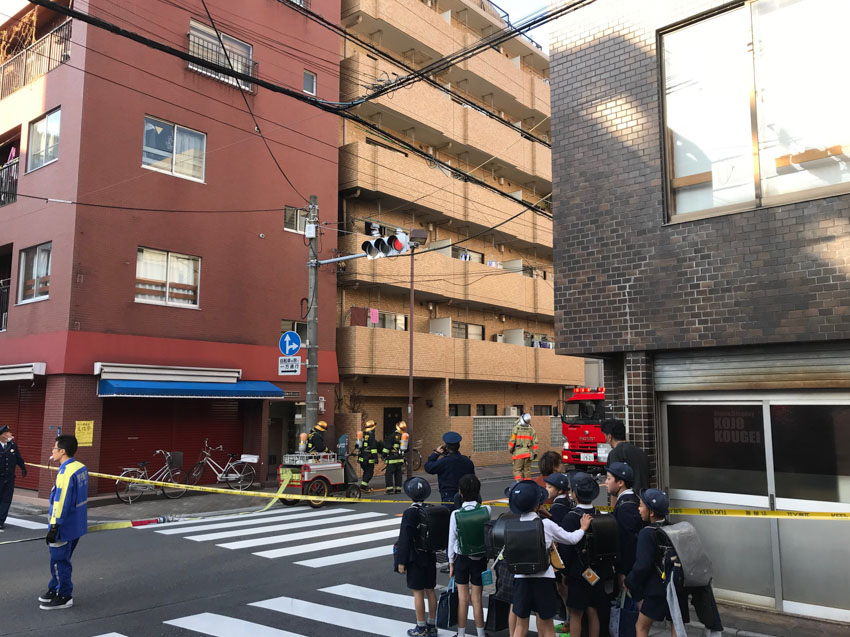 It turns out that there was a fire in an apartment building, on the second or third storey, not very high up off the ground. We couldn't tell if anyone was injured but the firefighters made it to the apartment and it seemed that they had it under control. So many people in the street stopped to watch, though, including some intrigued primary school students.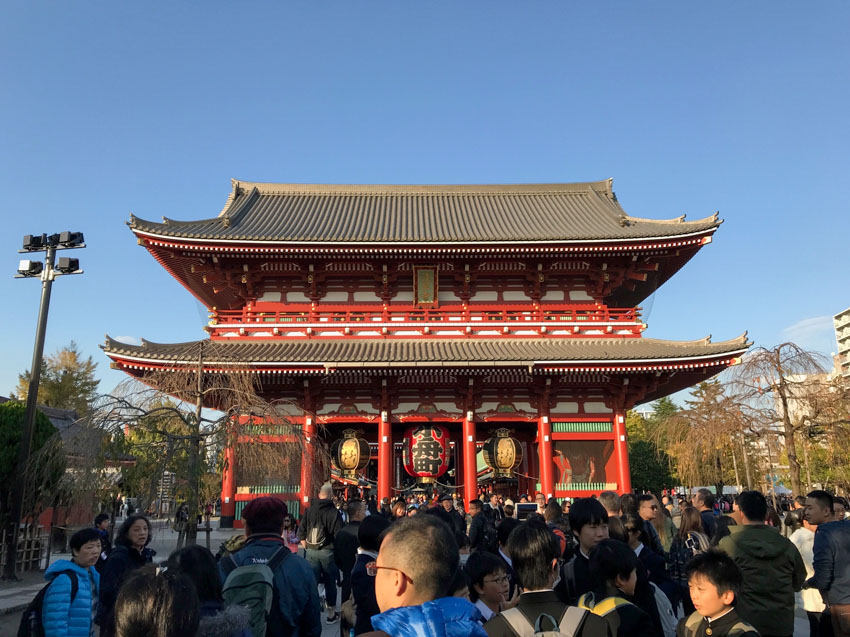 There are a lot of attractions in Asakusa but we only took the time to walk down Nakamise shopping street, which is near Sensō-ji.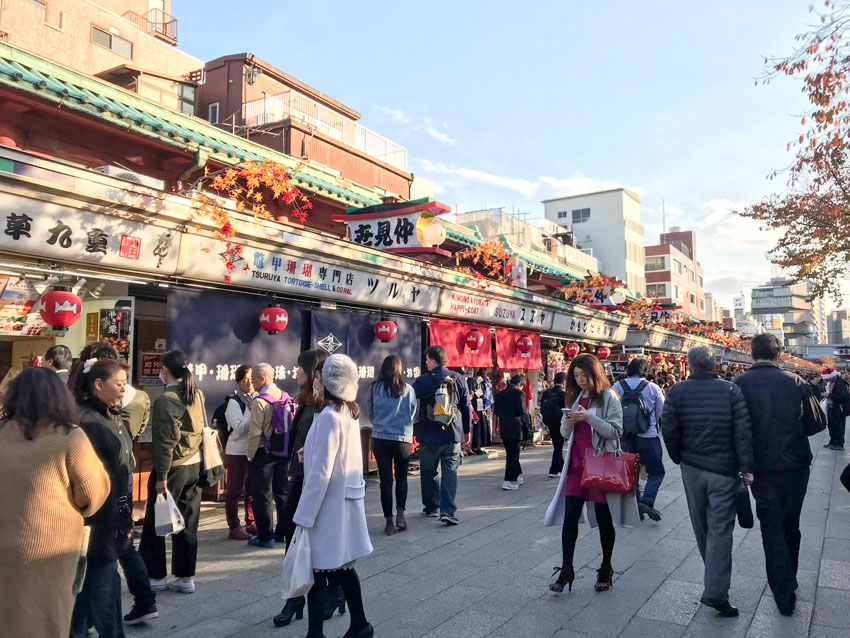 We stopped by an ice cream shop. I ordered a sakura flavoured soft serve ice cream. It was really nice, not too sweet. 🌸 I enjoy Japanese desserts because they are often less sweet than western desserts.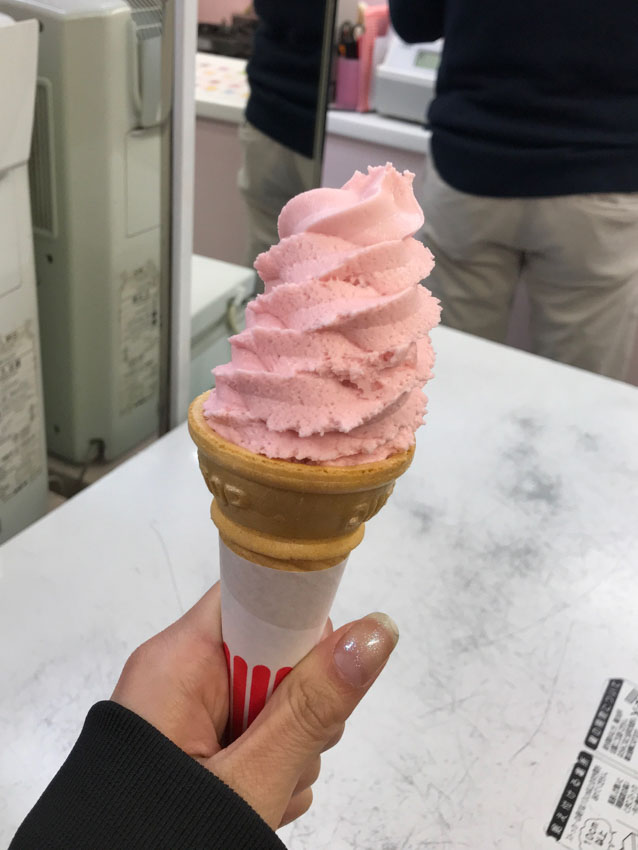 I think we were mostly shopped-out from our trip already, and weren't really interested in exploring much more of Asakusa, but it was worth checking out!
Well! There is another post. I have two posts left in this series. 🙂 (LOL FINALLY GURL.) And then I'll be shutting up about Japan, at least until the next one. I guess you could say I'm back to "regular blogging" after that, but then, even then, I don't know what "regular blogging" is supposed to mean. I think it just means it won't be me harping on about how I haven't finished all these honeymoon posts.
Part of me is actually a teeny tiny bit tired of having not writing these posts soon after coming back. I kept putting it off. 😅
CATCH YA ON THE FLIP. 🥞
---
Photos in this post were taken by me or Nick on our iPhone 7s.
Although we returned from our honeymoon four months ago, you can see the rest of our honeymoon adventures with the hashtag #thecookeshoneymoon on Twitter (mostly me) or on Instagram (mostly Nick). 💖
Other posts in this series: