🇯🇵 Tsukiji Fish Market, Ginza, & Roppongi
This post is the tenth in a series on our honeymoon trip in Japan. My previous post was about Tokyo Disneyland and DisneySea, with some helpful tips, and prior to that I recounted our experience at a themed maid café. You can find all our honeymoon-related posts on my blog at #thecookeshoneymoon. ☺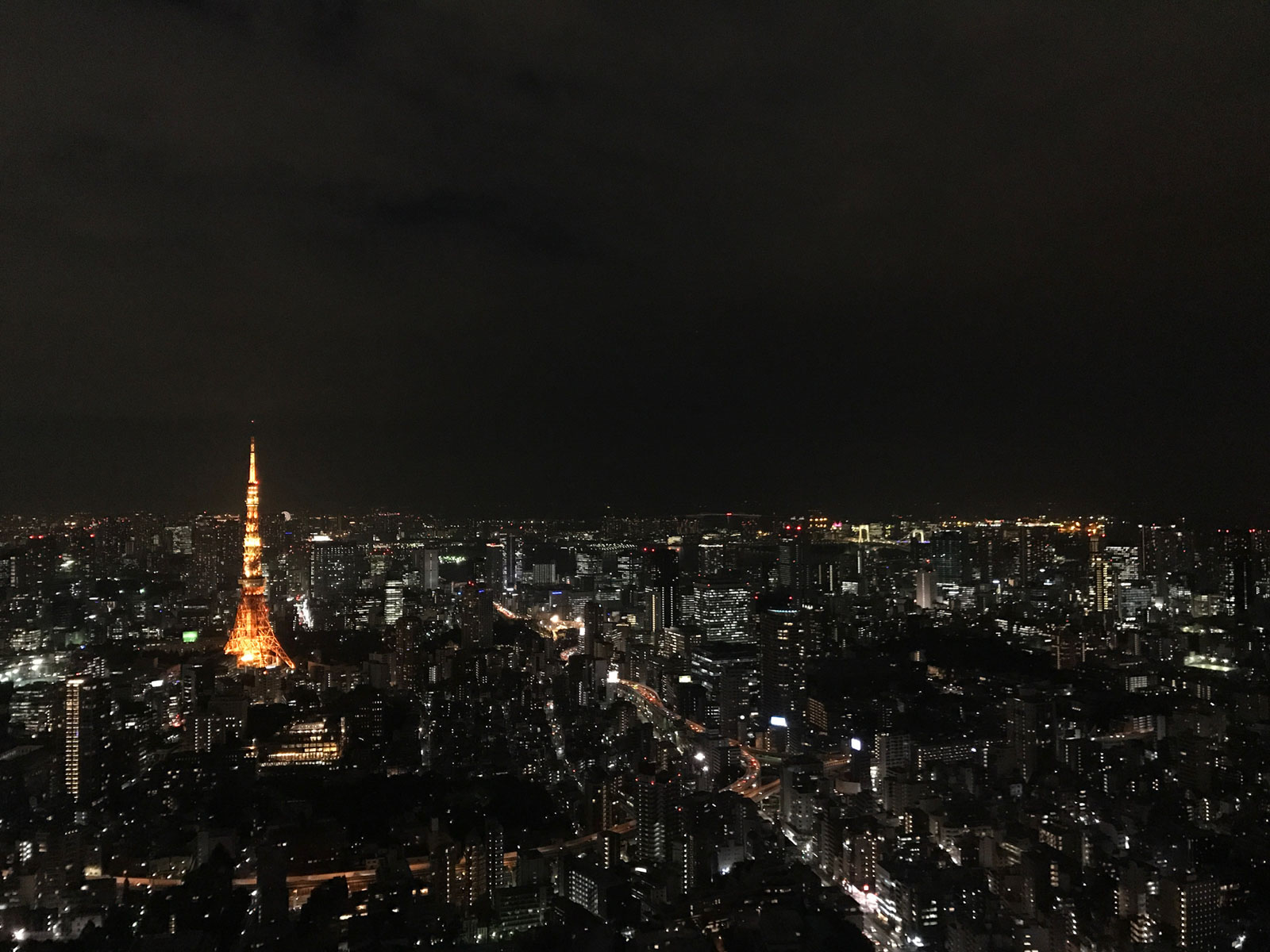 On this particular day we started with Tsujiki fish market, catching the train there. There was a fair bit of street food so we took the opportunity to have these mochi (sticky rice pudding) with strawberries, which were much raved about by a couple of well-known YouTubers.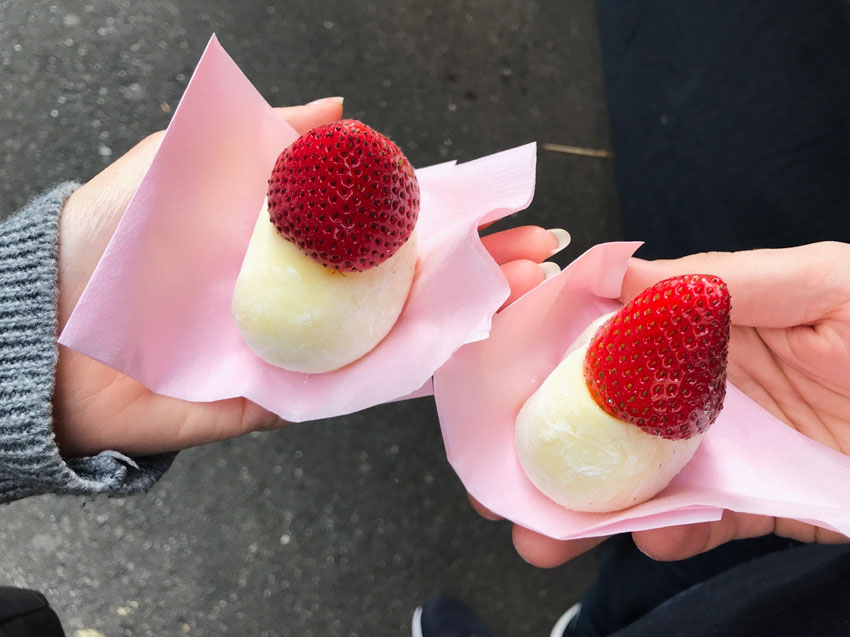 I really wanted a seafood skewer. If I had to pick a favourite street food, I think food on skewers is always my favourite. Relatively easy to eat – compared to other foods where you're holding paper plates of delicacies that are bound to drop to the ground if you hold your plate at the wrong angle. I got a skewer with prawn, eel and a scallop. It was pricey, for what it was was, but I was really hungry for it!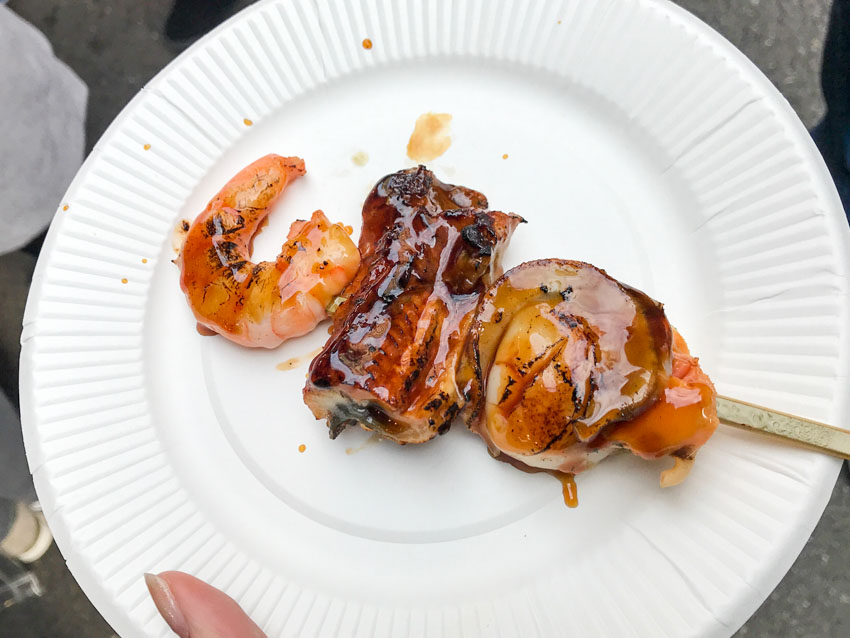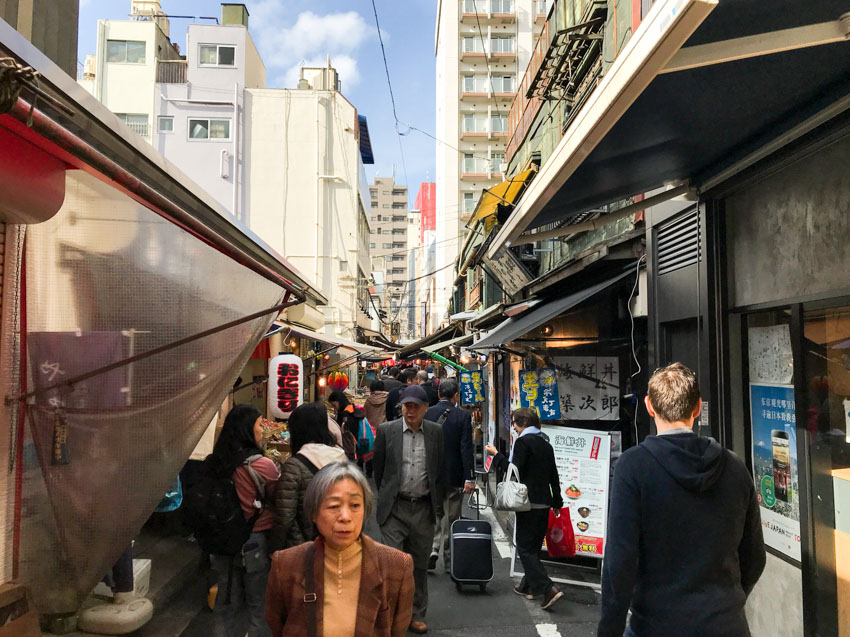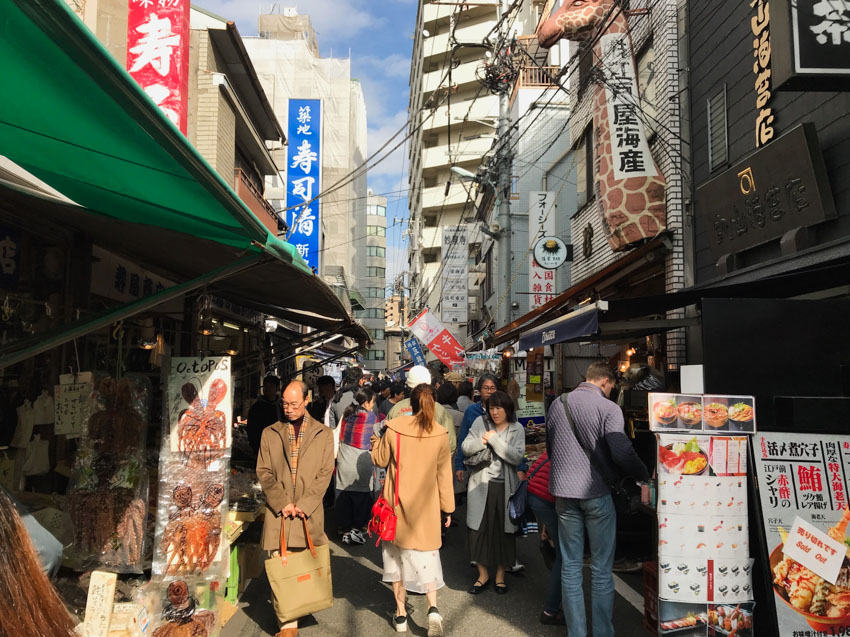 After wandering around looking for somewhere to eat, we settled on a place that had chirashi (raw fish on rice), one of my favourite Japanese dishes. Being a fish market, it was safe to assume that most of the eateries had raw fish, or at the very least, fish! We kinda walked around the market a couple times before making a decision. We tried to judge the places based on how busy they looked. In Japan, a busy place or a long line of people usually means that it's popular for a good reason.
Nick chose aburi (seared) salmon on rice, one of his favourites. He wasn't a big fan of the roe, though, and never has been. Roe are fish eggs, that look like small globes. I would say they taste like fish oil capsules… that said, I've now revealed a horrid part of my childhood where I couldn't swallow pills and thus chewed on my fish oil capsules… 🤦🏻‍♀️ Do not judge me. Anyway, roe tastes very fishy.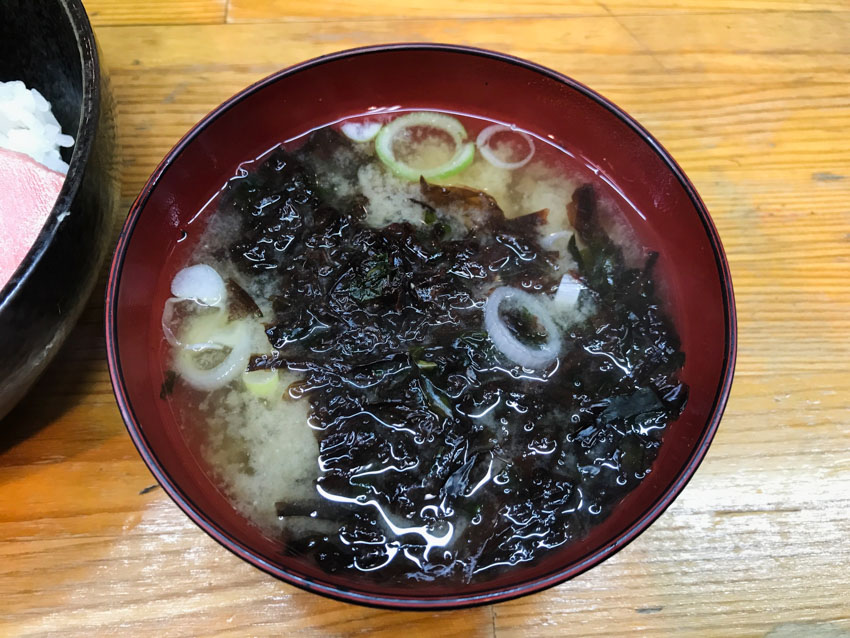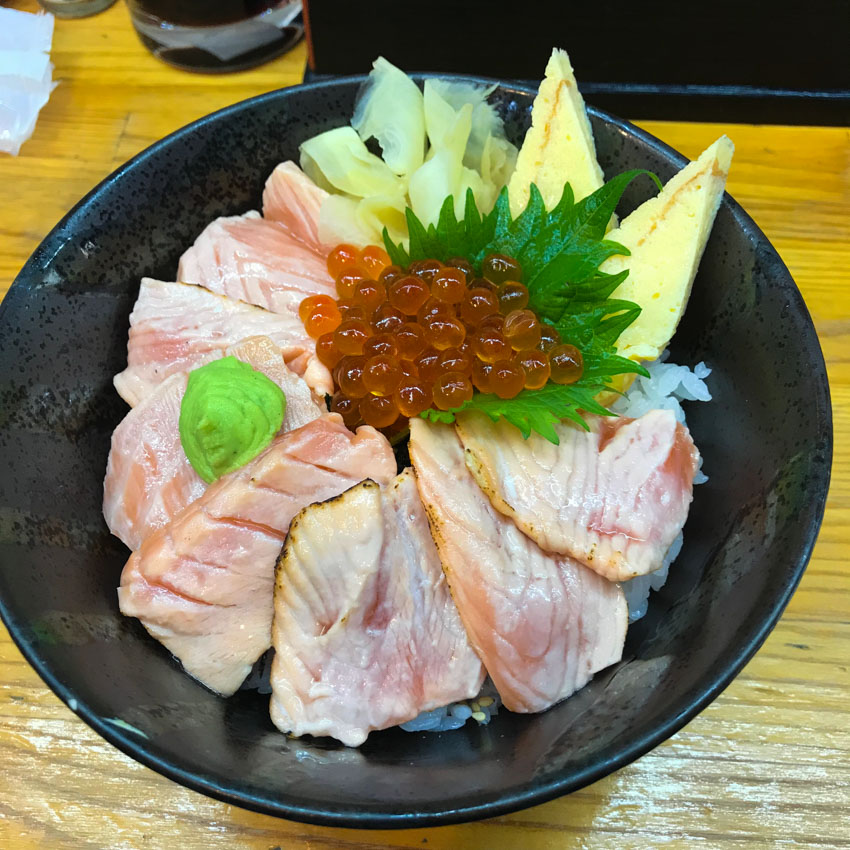 I ordered a bowl of seaweed soup and chose a tuna bowl for my main meal. The seaweed soup was really delicious (I love seaweed). The tuna bowl had three different types of tuna on it, ranging from medium to fatty. I used to be very much obsessed with salmon when I first started eating Japanese food, but now I'm a little over it, and tuna or kingfish is usually my first choice.
It may have been almost winter in Japan when we visited, but there was absolutely no shortage of ice cream. People ate ice cream even when it was cold. Nick wanted a caramel flavoured ice cream so he bought one at a stall nearby.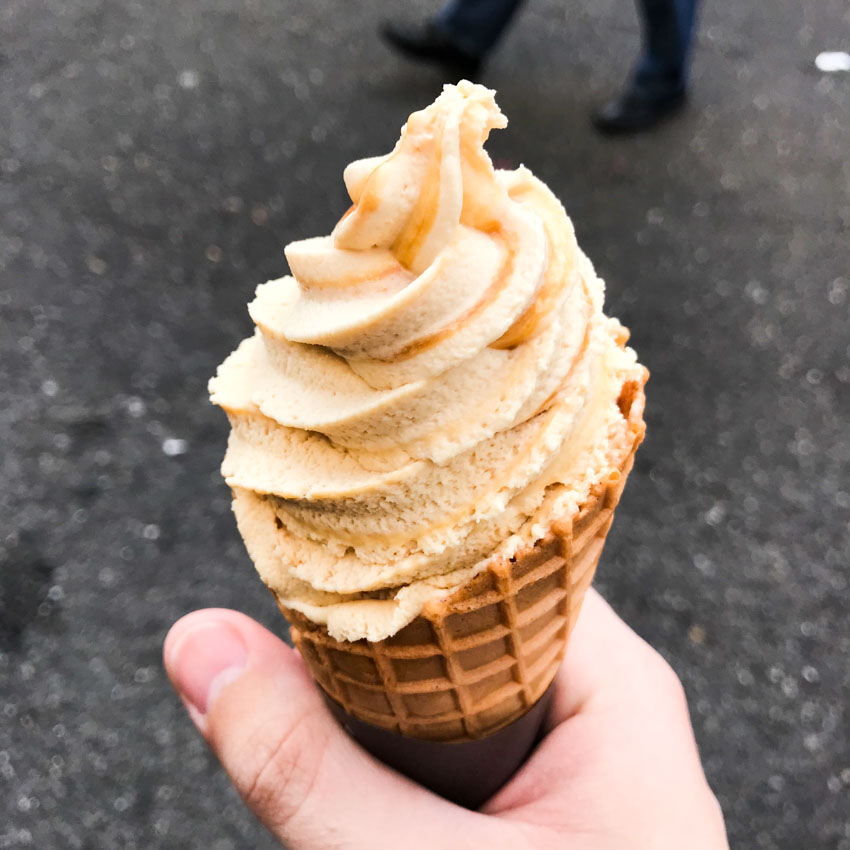 We explored the shops in the area of Ginza after that. On the way, we passed a store that had someone dressed up as mascot out front. I didn't even remember what the store was, I just wanted a photo with the mascot.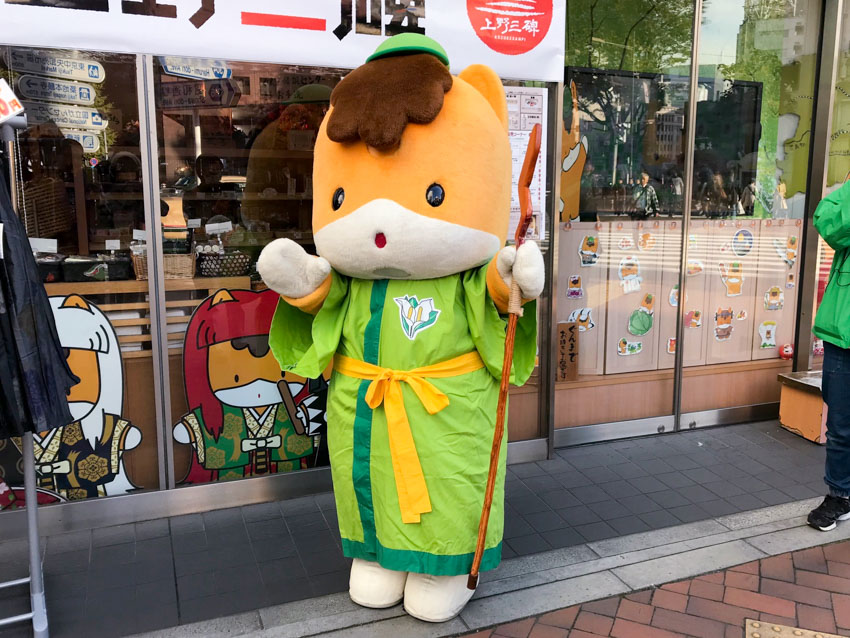 So I approached and got a photo. I don't know what it is about mascots but they're totally boring in Sydney and in Australia in general, but seeing mascots outside of home is fun. I got a photo with someone dressed up as an Oreo once in Singapore. 🍪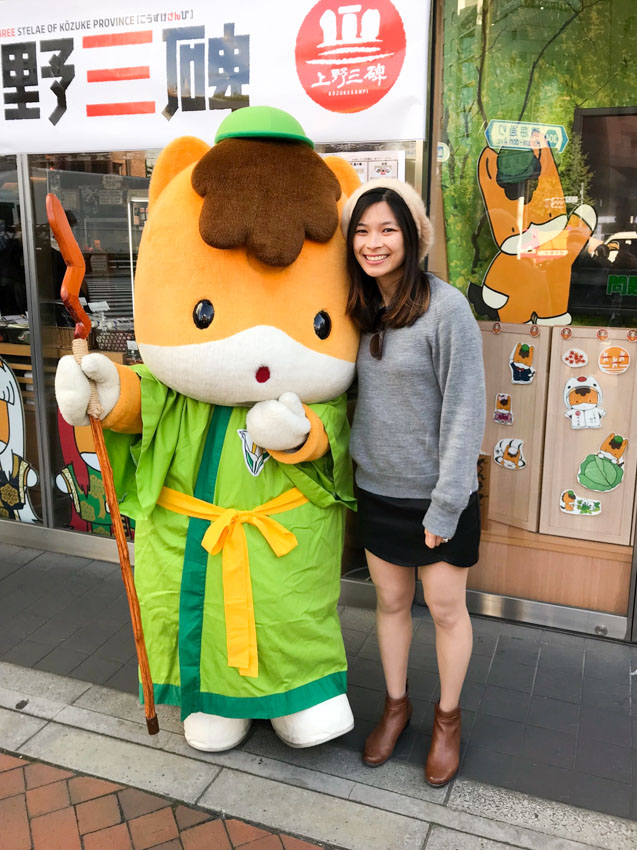 There is a lot of shopping to do in Ginza but we weren't planning to shop much. We did, however, want to take a look in the biggest Uniqlo store in the world. It had about eight levels and they were fully categorised. After browsing for a bit, that meant that Nick and I had to part ways to look at different clothes, because the mens' and womens' clothes were in different areas.
We didn't plan to really buy anything but we did…!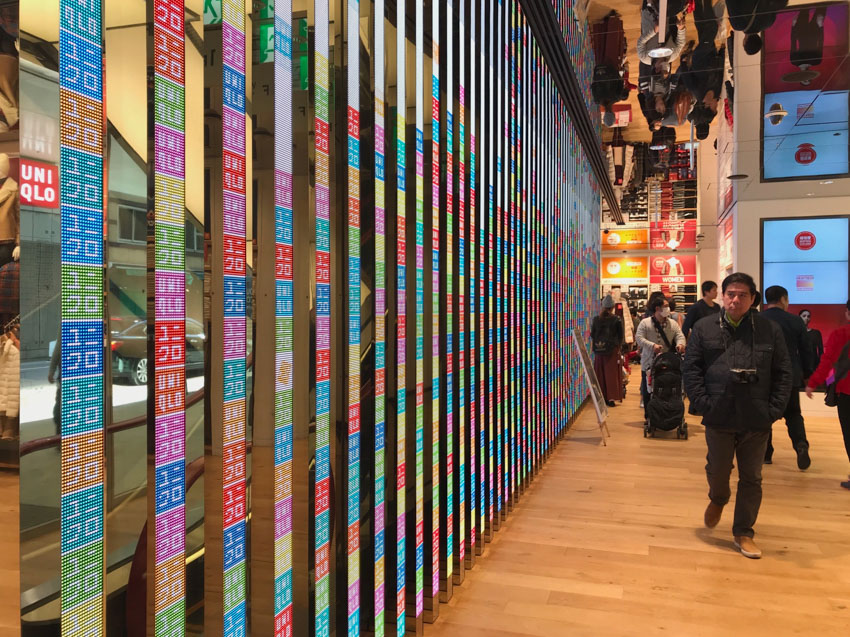 Nick tried on some pants, hoping to find something that fit well, but to no avail. He ended up grabbing a cashmere sweater (after I convinced him, haha!). I picked up a few sweaters: a black v-neck, grey v-neck, and a cloudy blue crew-neck. The sweaters were marked down, and we got a tourist discount.
I also grabbed a pair of black tailored ankle pants which have served as an awesome versatile pair of pants since. They can be dressed up or down and the length is perfect for my short height. Although Nick didn't find any pants that fit, back in Sydney recently he did find some Uniqlo pants that fit him. Win. 🙌
We stopped at a French-inspired café for tea and cake, on the way to Roppongi. Although we didn't get to explore Roppongi, we did what we'd planned to do, which was to go to the area of Roppongi Hills and to the Mori Tower to see some wonderful views of Tokyo. It was, unfortunately, getting dark, and we had wanted to see the views in daylight. But the views were not so bad after all!
After getting an elevator to the top of the tower, we noticed a lot of photography enthusiasts had their tripods set up, and some people were holding their smartphones right up to the glass to avoid reflections. Whatever, I did that too. 😜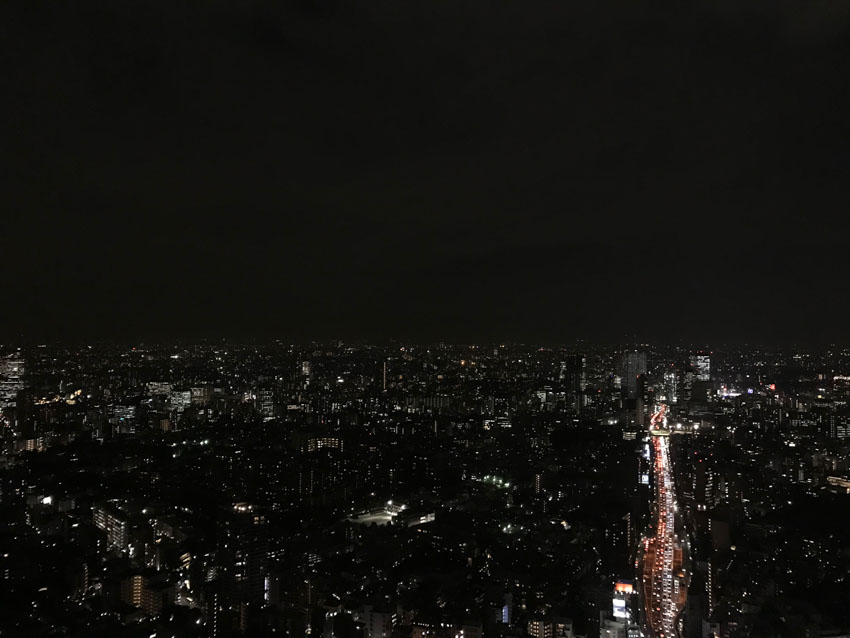 We were also allowed to go to an open area to see the view. It was really windy and cold but worth it to enjoy the view.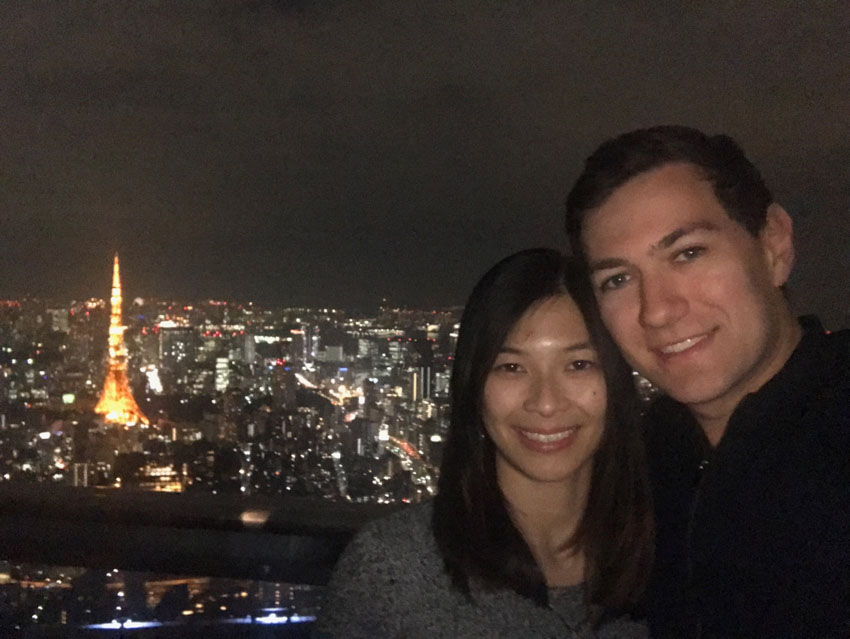 ---
Photos in this post were taken by me or Nick on our iPhone 7s.
Although we returned from our honeymoon four months ago, you can see the rest of our honeymoon adventures with the hashtag #thecookeshoneymoon on Twitter (mostly me) or on Instagram (mostly Nick). 💖
Other posts in this series: