Seoul adventures, part 2 🇰🇷
This is the second part in a two-part series on our honeymoon stop in Seoul, South Korea. Have a read of part 1 and stay tuned for the rest of our adventures in various locations in Japan!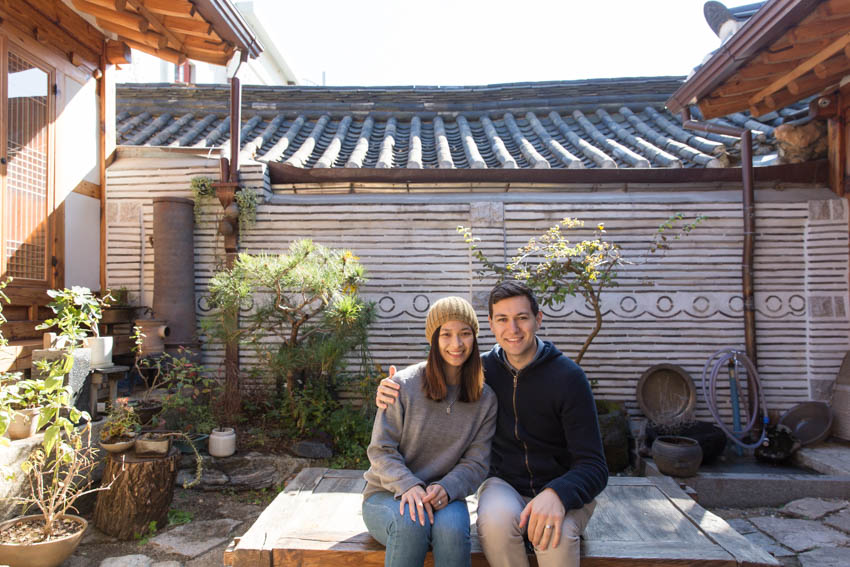 Day three: Bukchon village, Gyeongbokgung Palace, Insadong, Myeongdong (again)
After grabbing breakfast at a cafe near the apartment we were staying in, we headed to Bukchon village. We saw a more traditional side of Seoul today. Most of the people dressed up in traditional dress are tourists though, and pay to rent the costumes.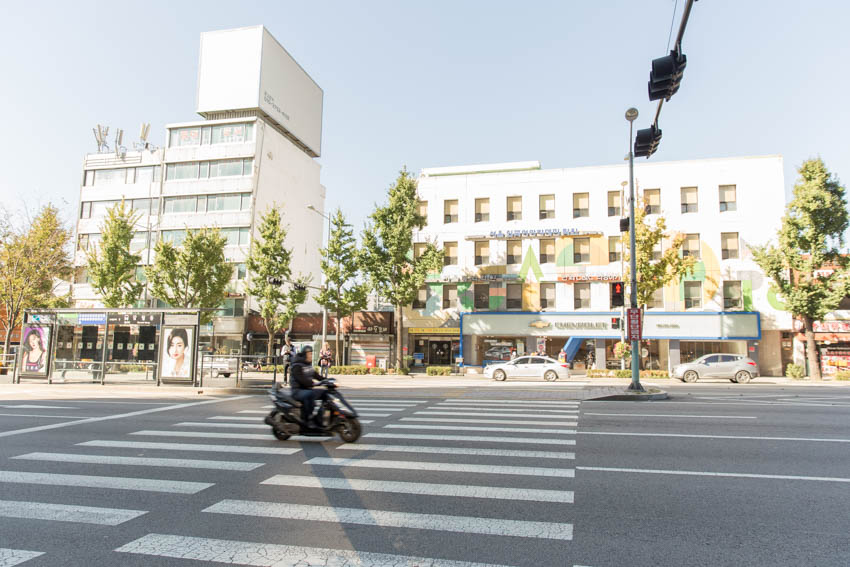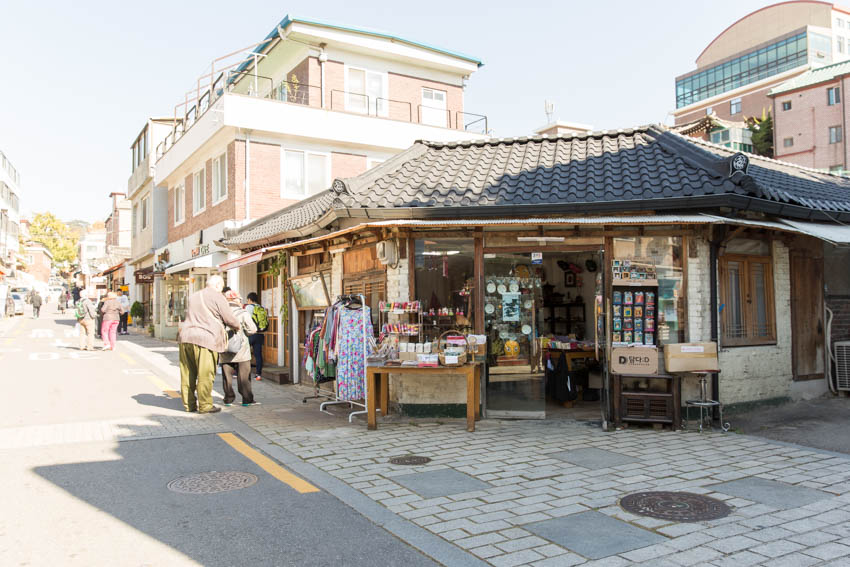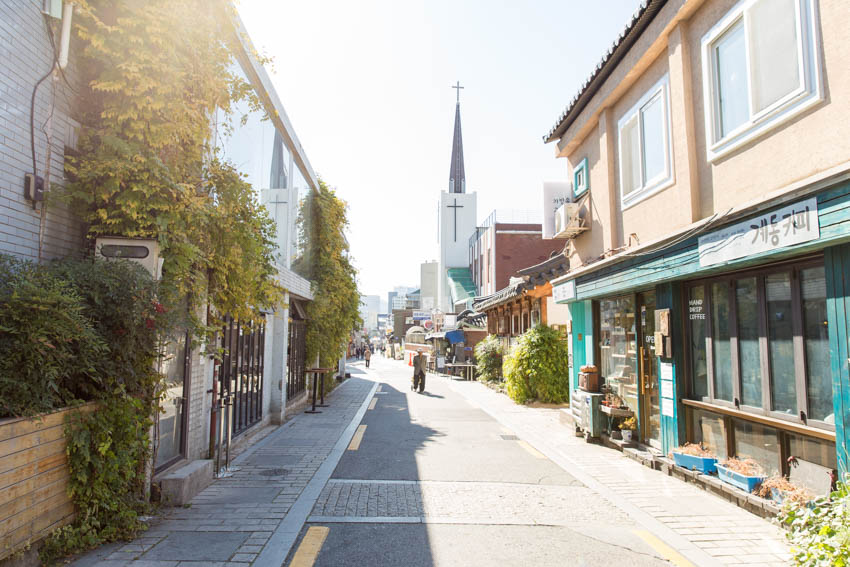 On the way we passed Gentle Monster, a store that sells luxury sunglasses and eyeglasses. Nick had heard about it in a YouTube video and he liked the look of the inside of the store. He was also interested in buying some new sunglasses. But I had already bought him a cool new pair since then, so he wasn't really looking for them anymore.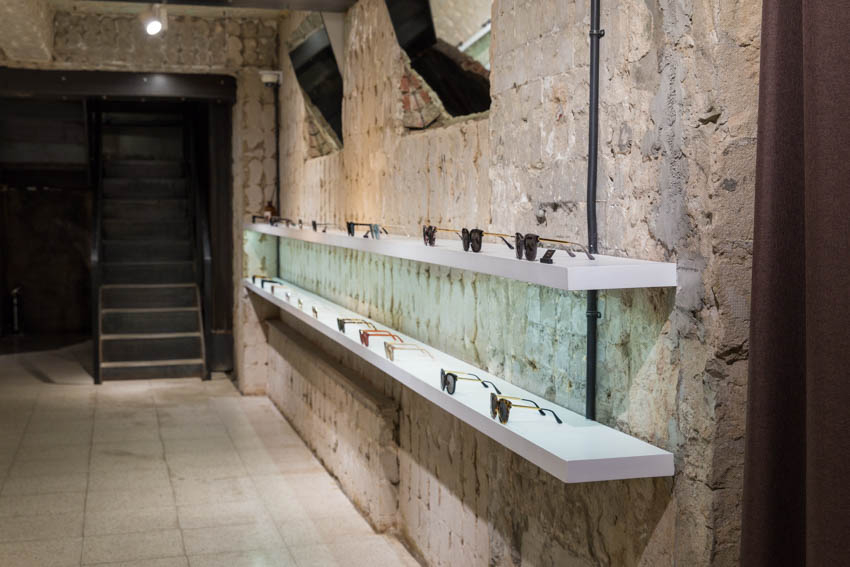 We still had a look inside and I was really impressed with the way the store was set out. Gentle Monster's stores all seem to have unique, artistic and conceptual spaces. This one was like a bathhouse and had some remnants of tiles, visible parts of stone walls, and demonstrated bathhouse piping.
Past and present coexist in gentle monster's 4th flagship store, 'bathhouse'. we chose coexistence as a means of remembering the things that we don't want to forget, but will be forgotten. thus we retain the origin of bathhouse and reenact the concept of created preservation with identity of the brand. –Gentle Monster
I am not big on sunglasses as an accessory. I wear them more as a necessity because I am blind whenever the sun is out. 😆😎 But I tried some of the sunglasses on and ended up buying a pair. They are the kind with big frames and not aviators. Although I like my current Fossil sunglasses, I don't like when I wear them on top of my head and the part that sits on my nose ends up getting stuck in my hair. I had thought about getting black, but I ended up getting some funky statement ones, brown with a bit of a tortoiseshell pattern. I will probably pop them in an upcoming Fashion Friday post!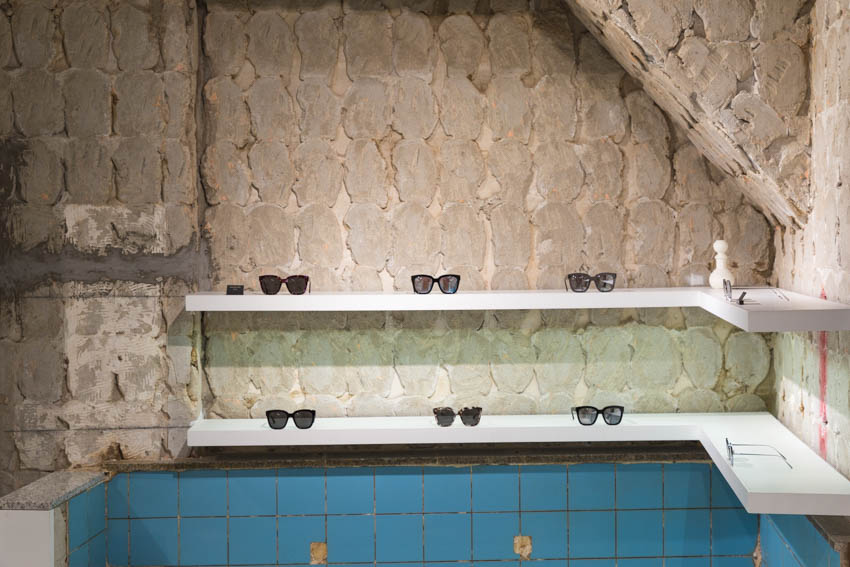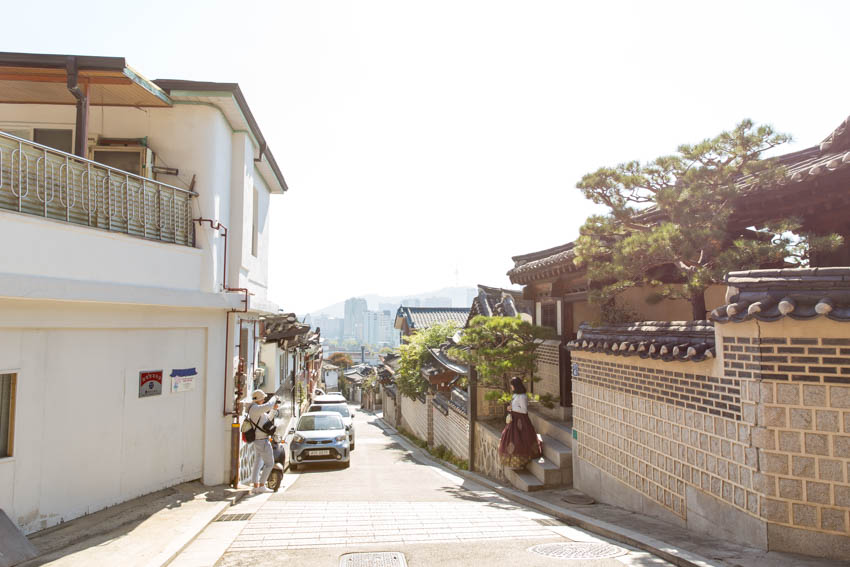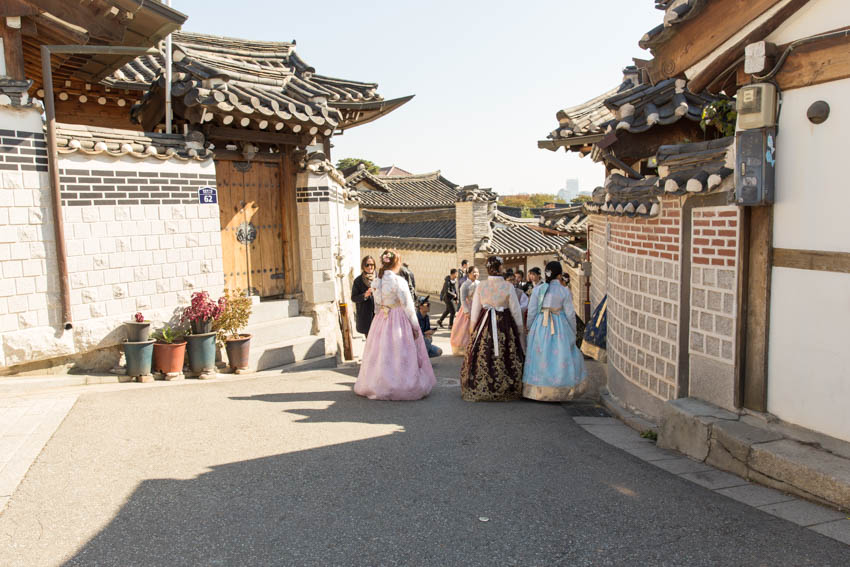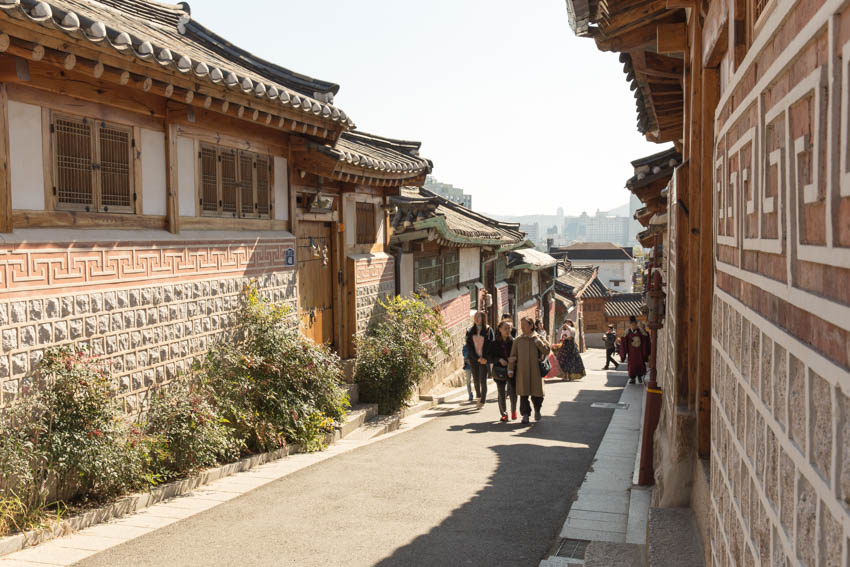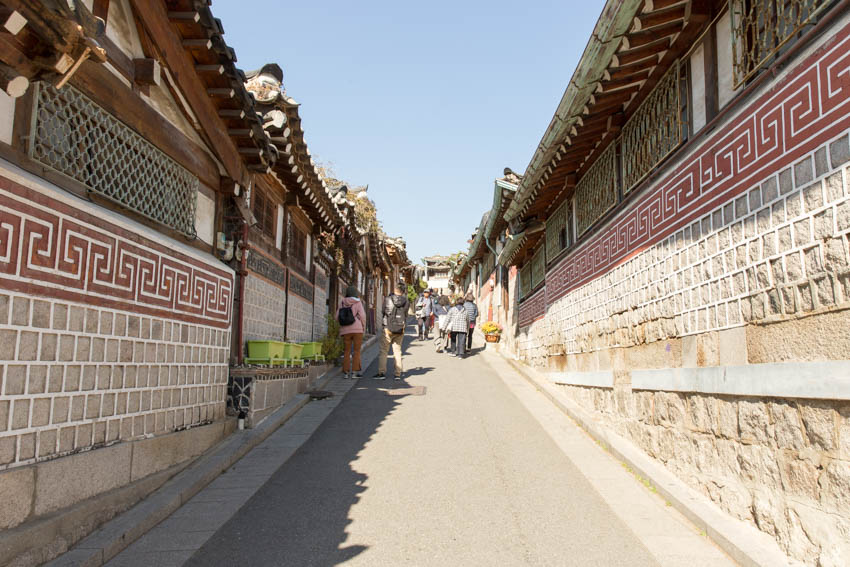 We got a bit of a feel of how a traditional Korean house looks like, when we stopped by a tea house run by a family in the area. Nick chose ice grapefruit tea (I notice that is popular in Seoul and I love it) while I went for fermented rice tea. We sat on cushions at a low table, and had to take our shoes off before stepping foot on the bamboo-tiled floor. The owners were pretty excited that they had visitors from Australia and we got some photos in their garden.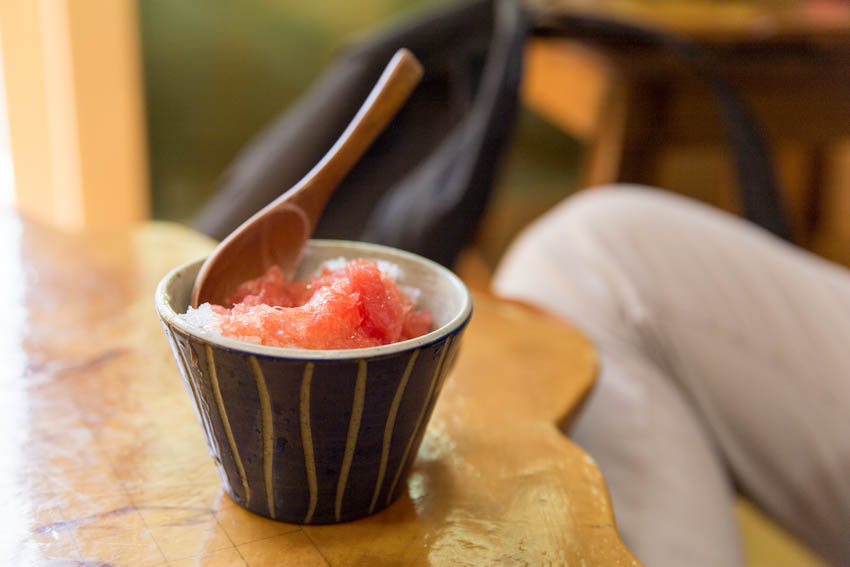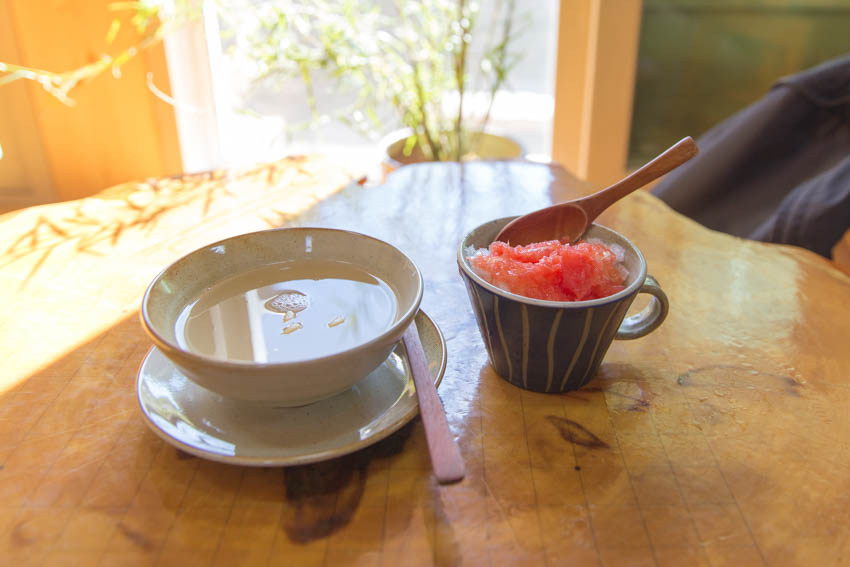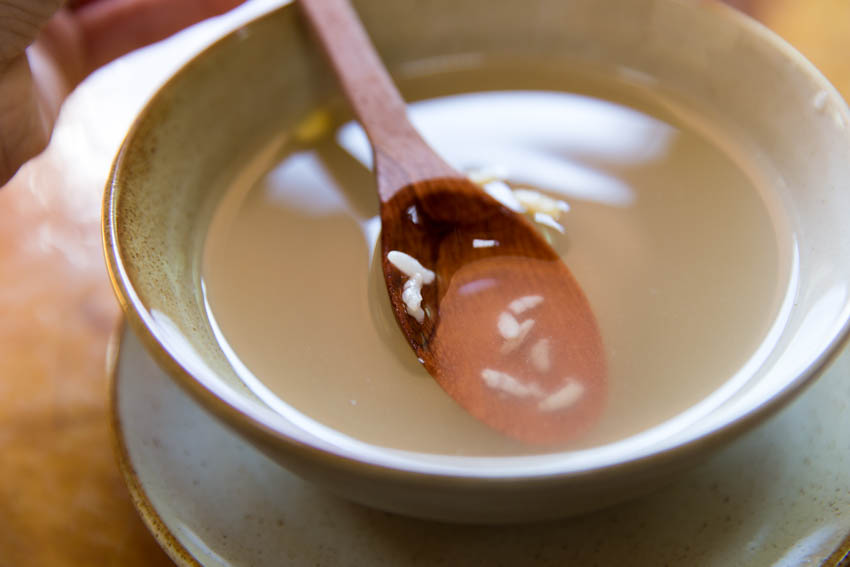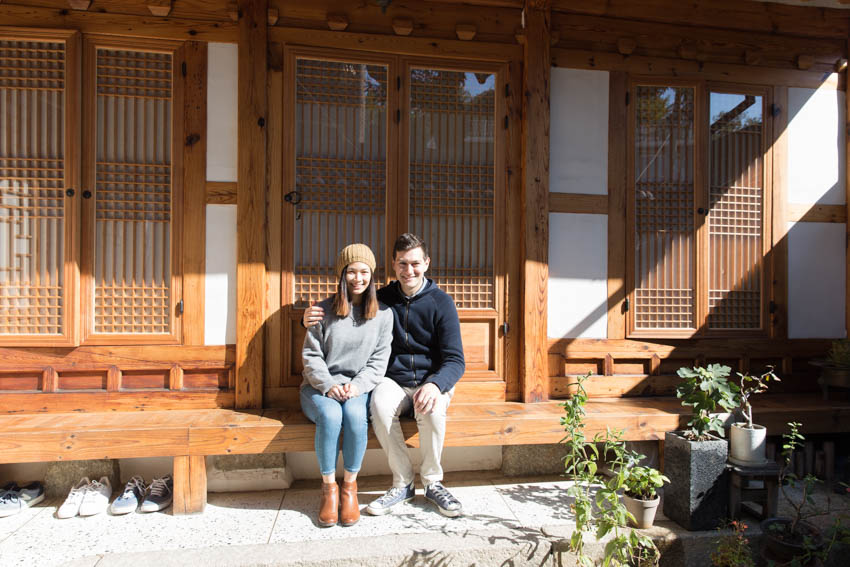 There were two palaces we thought about going to see, and they were close to each other. Changdeokgung wasn't open that day so we ended up going to Gyeongbokgung. Some of it was under construction but it was otherwise picturesque.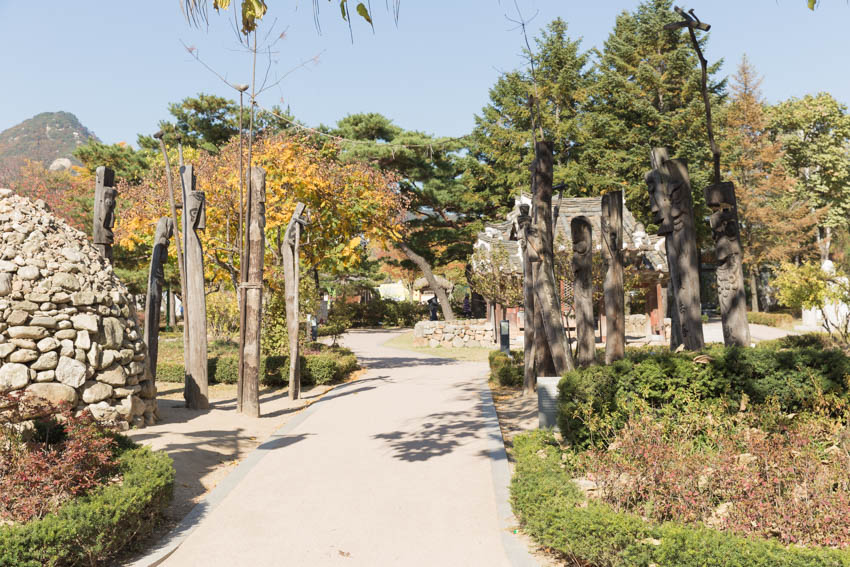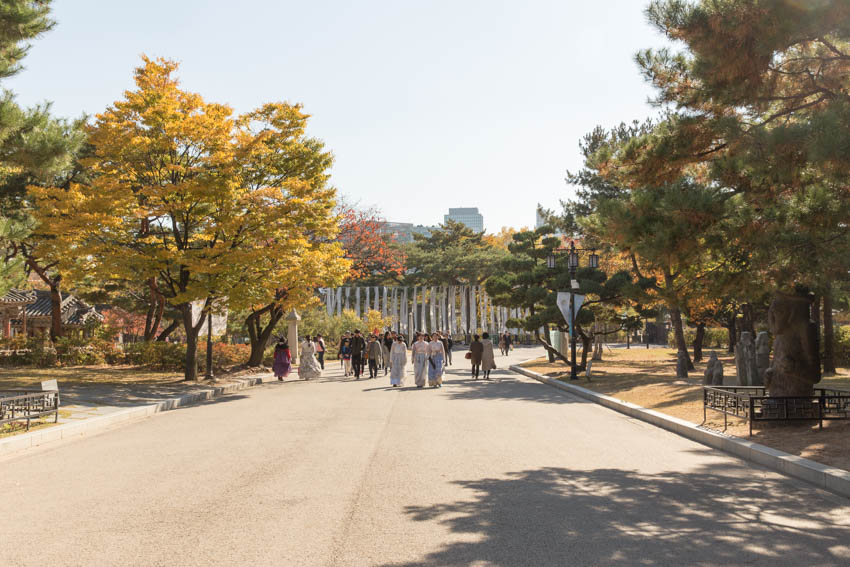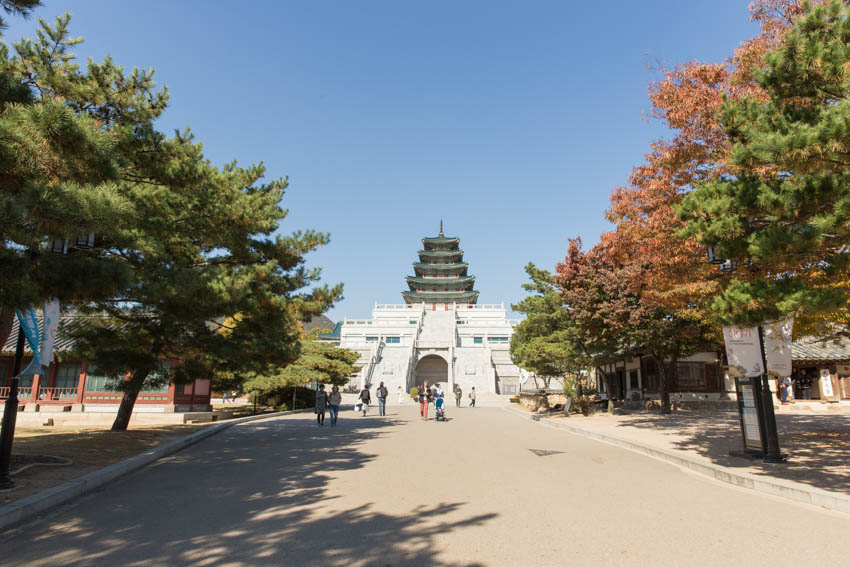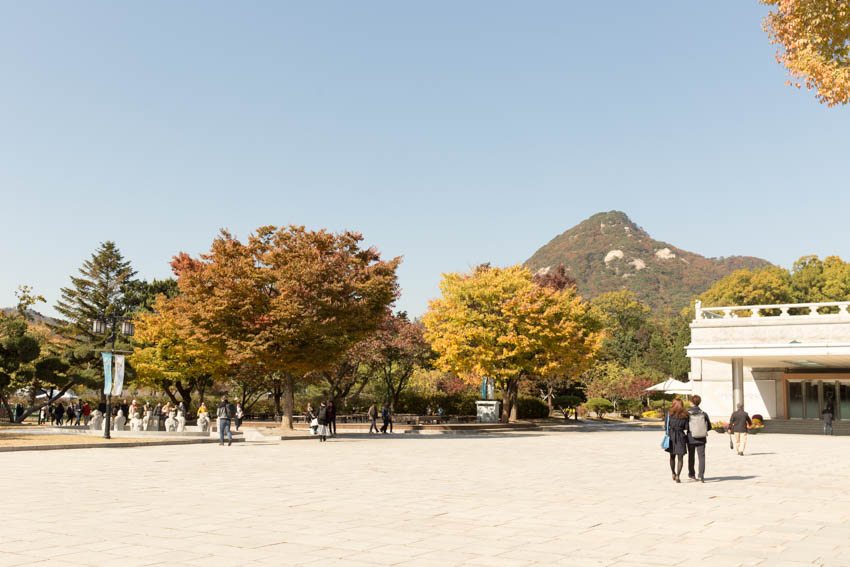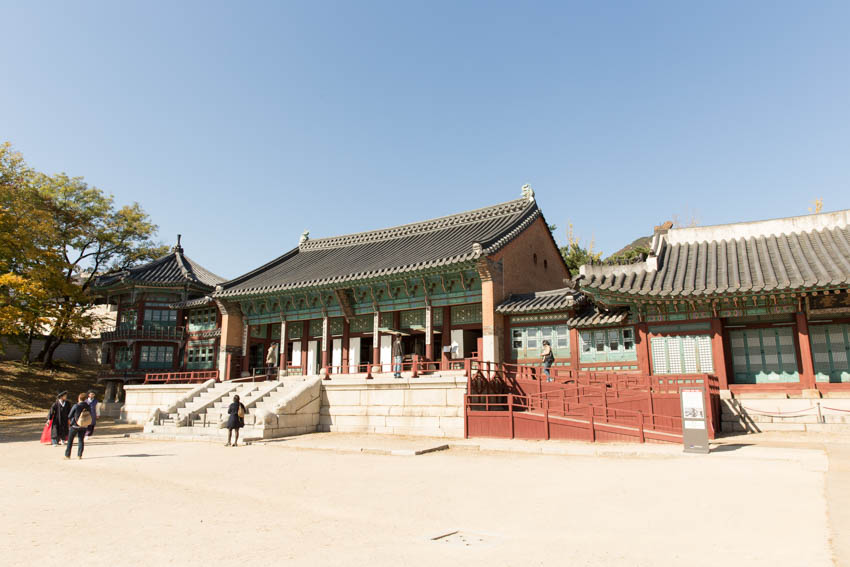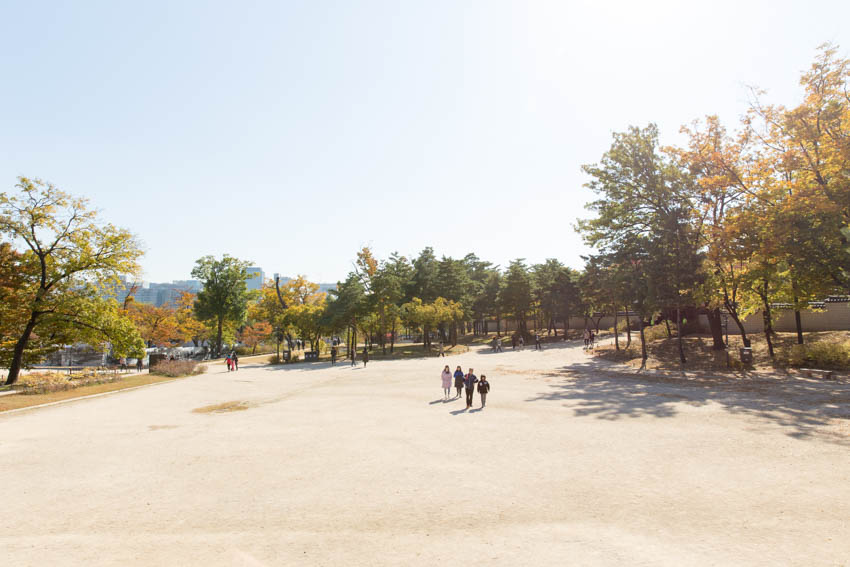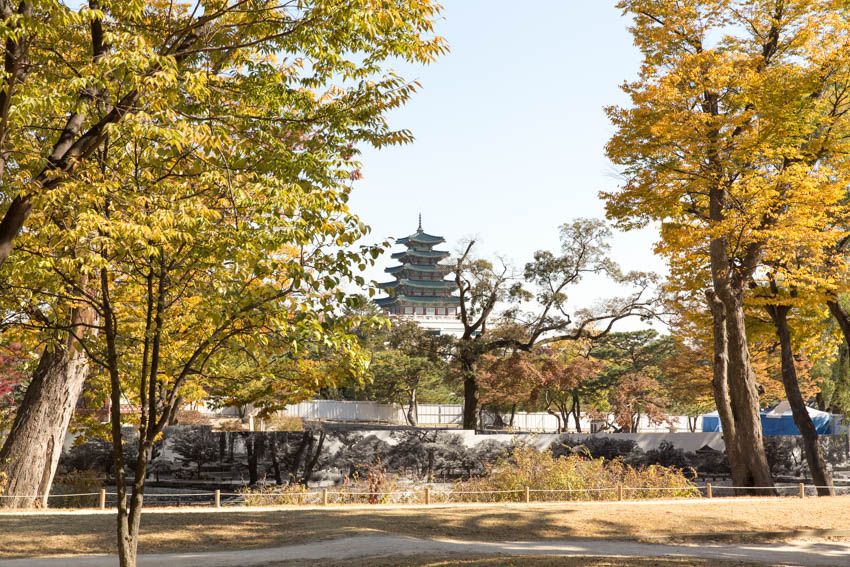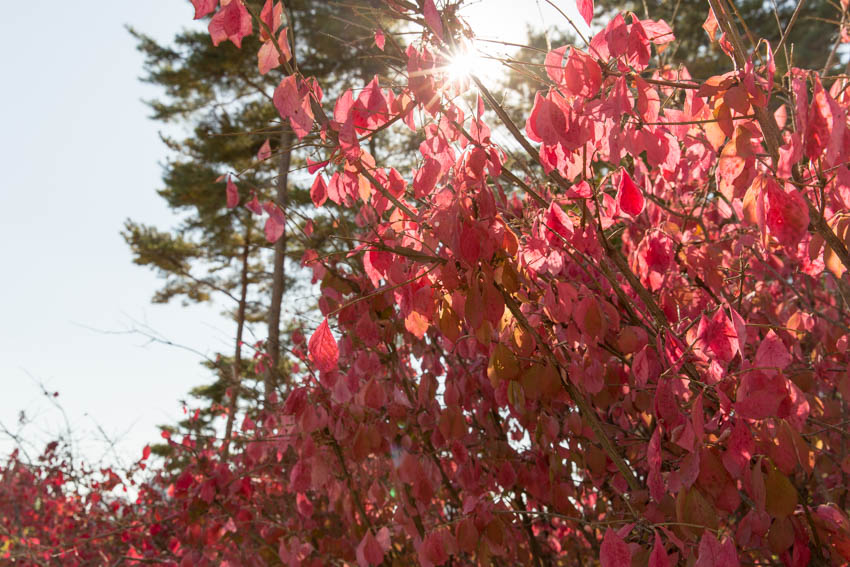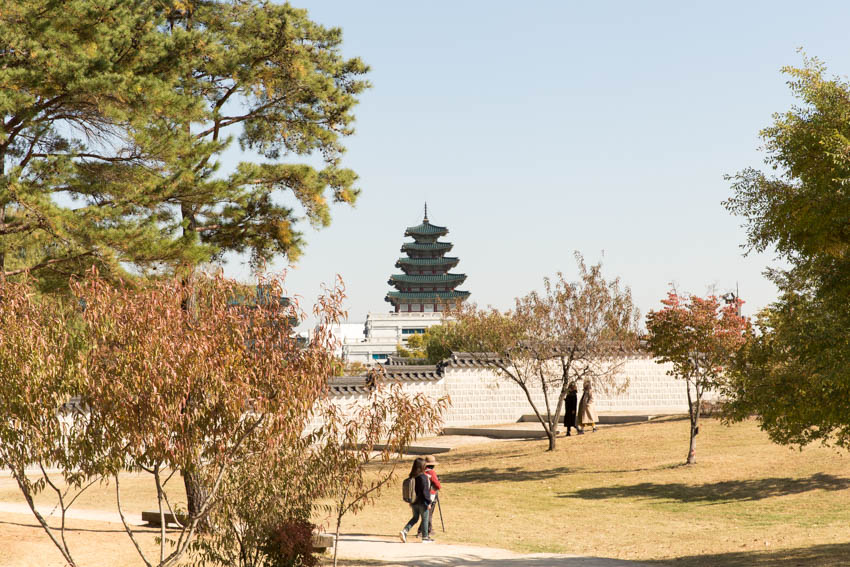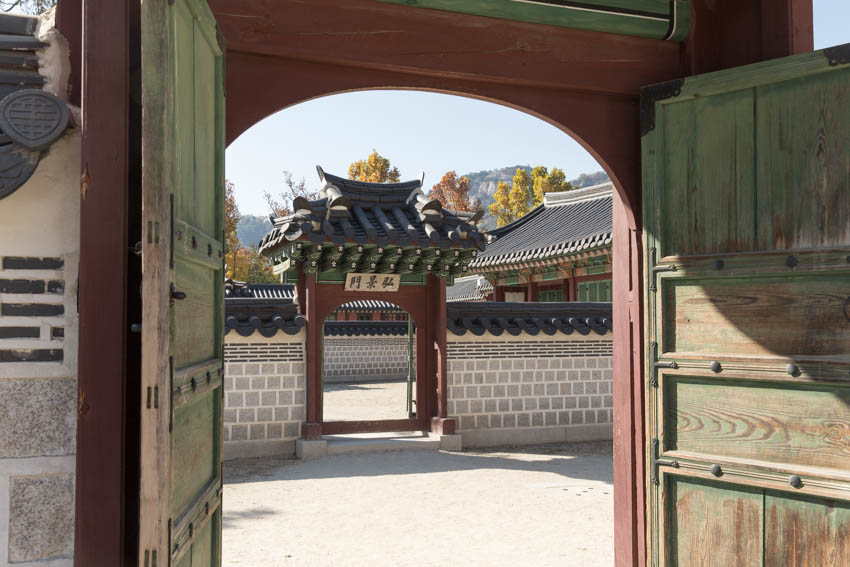 Even though the palace was huge and there was a lot to see, after some time it did start to get "samey".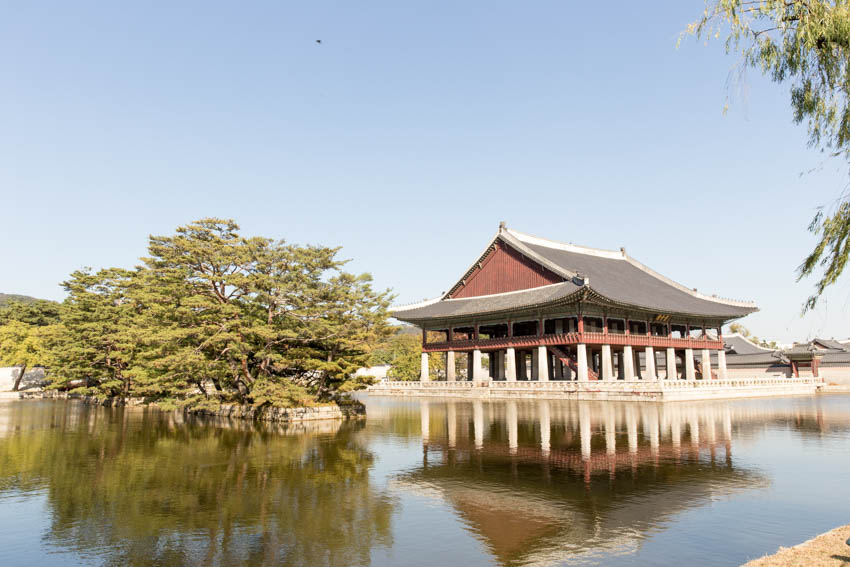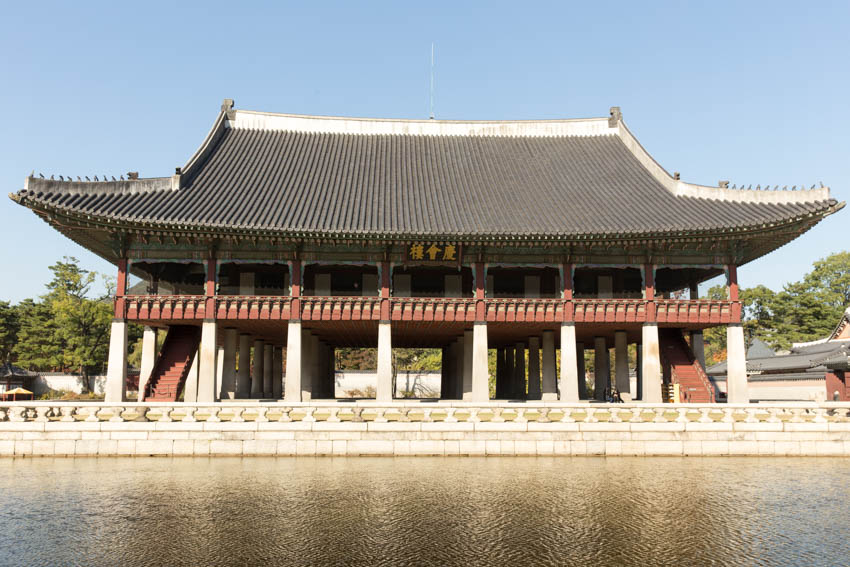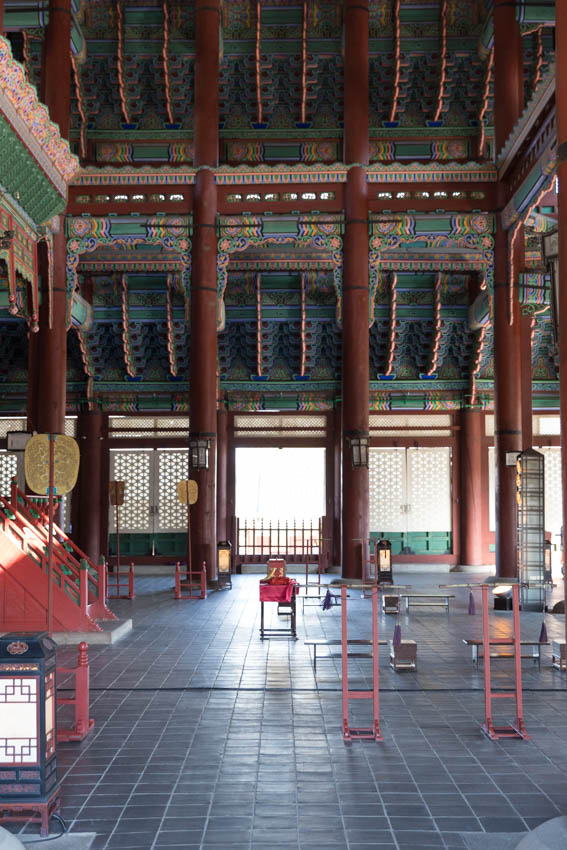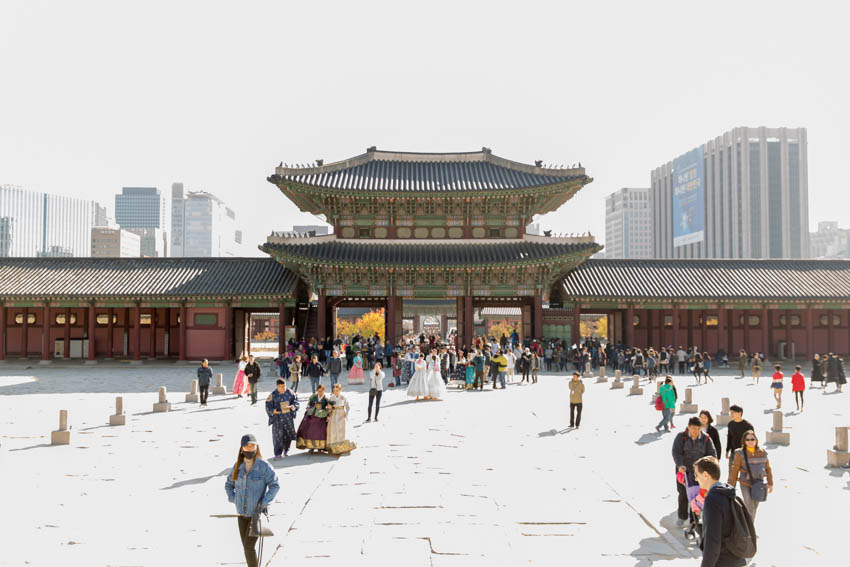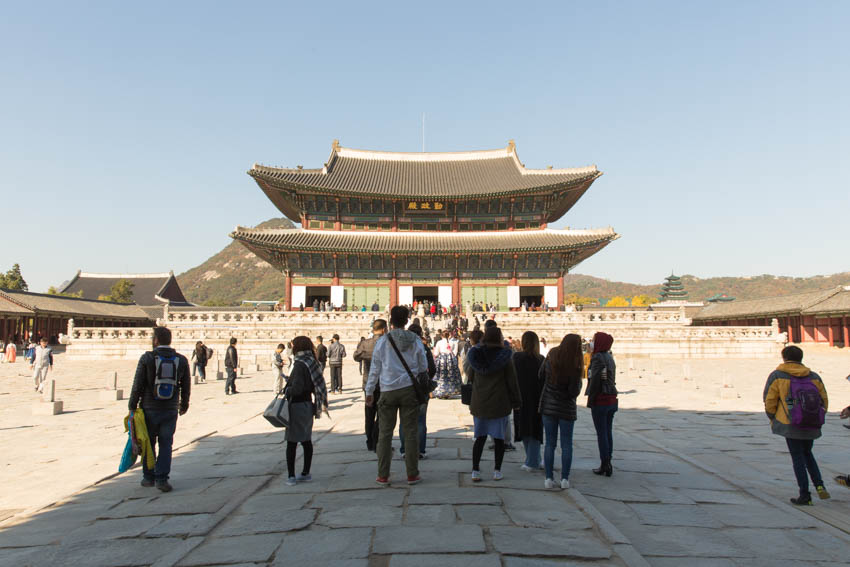 We stopped by Insadong, which had some nice shops and stalls. Tara suggested a tea house but it turned out that she accidentally recommended a place with a similar name that was not the one she meant to suggest! It was still good though – I went for the plum tea and Nick had iced yuza tea.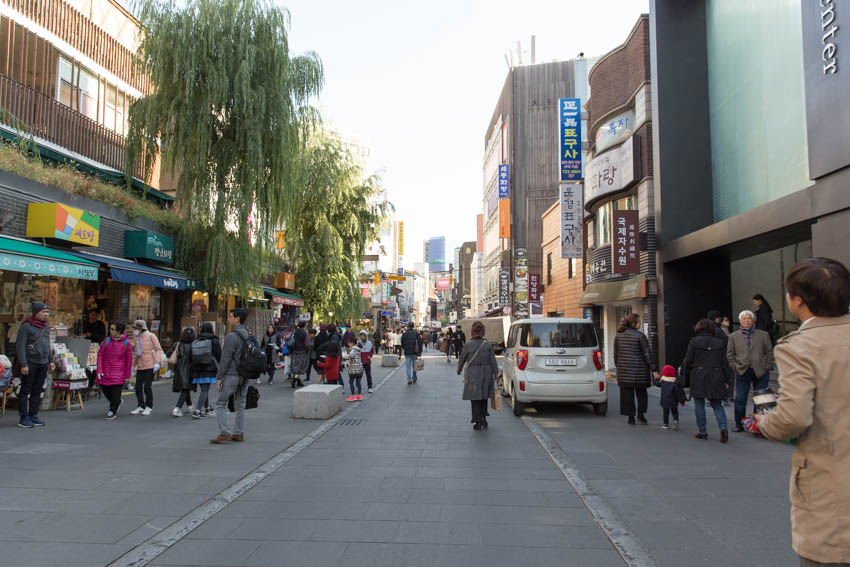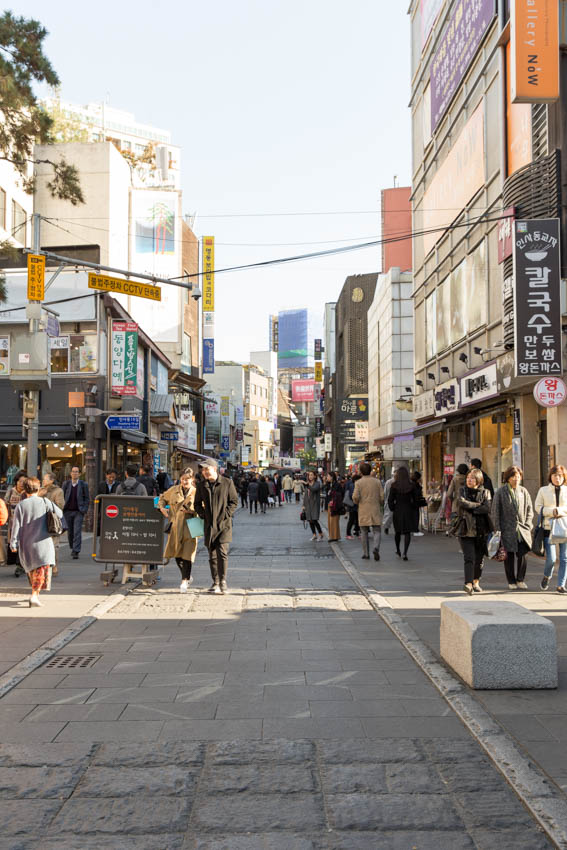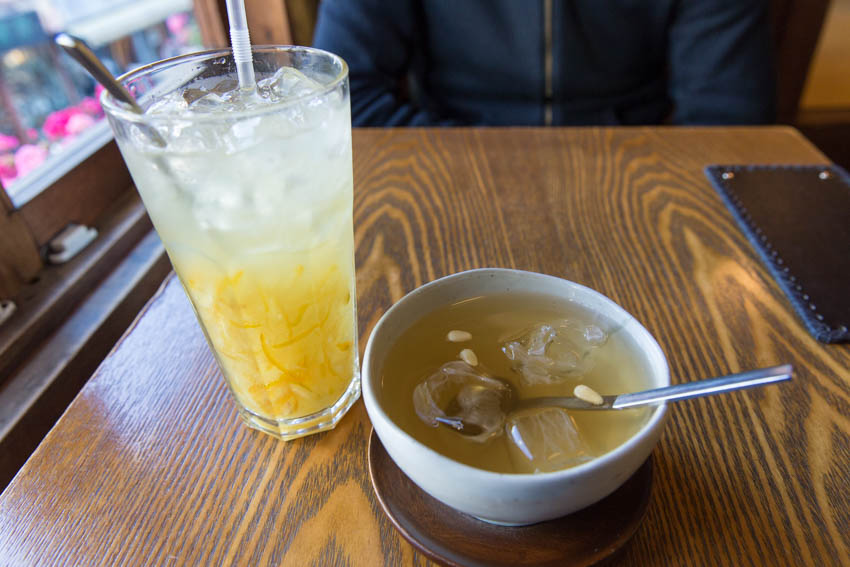 We ended up eating dinner at Myeongdong again, this time to have KFC – Korean Fried Chicken! We had it at a chain called BHC. It was so-so; it was not really amazing. At least the walk down towards Myeongdong made for some good photos.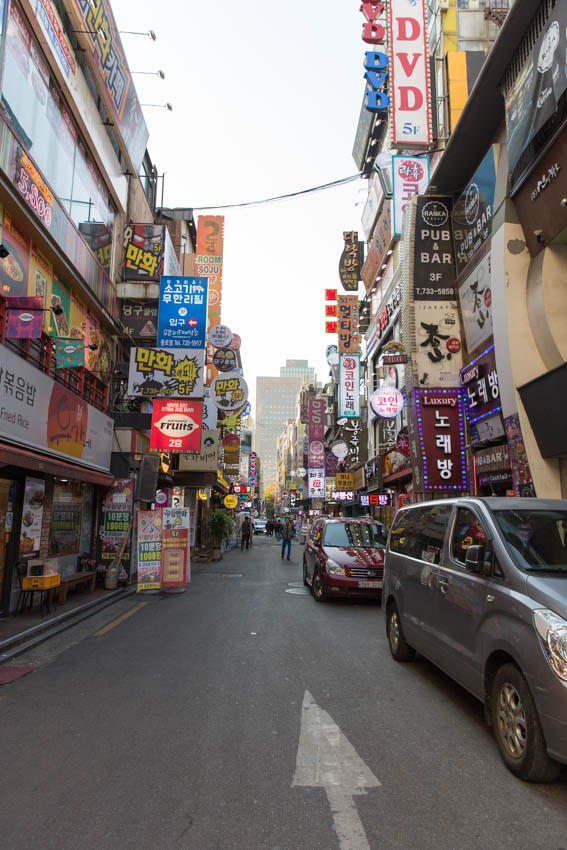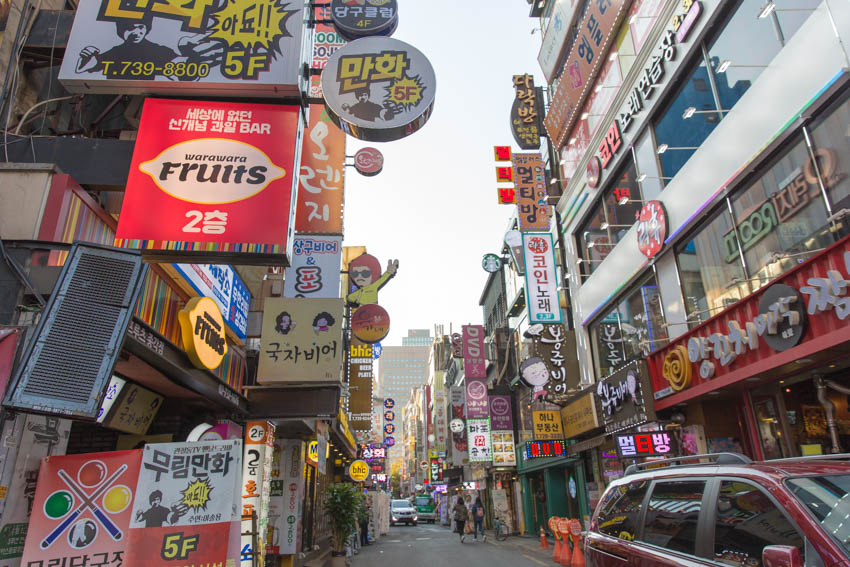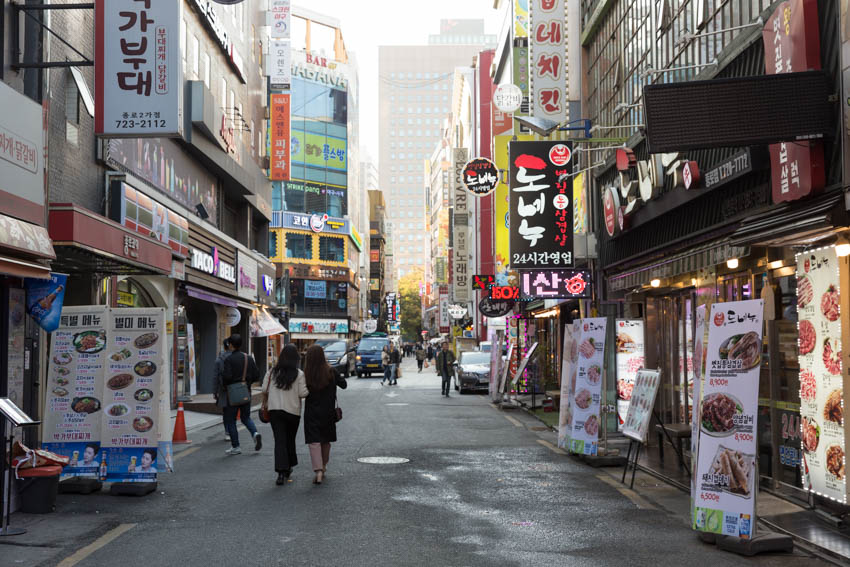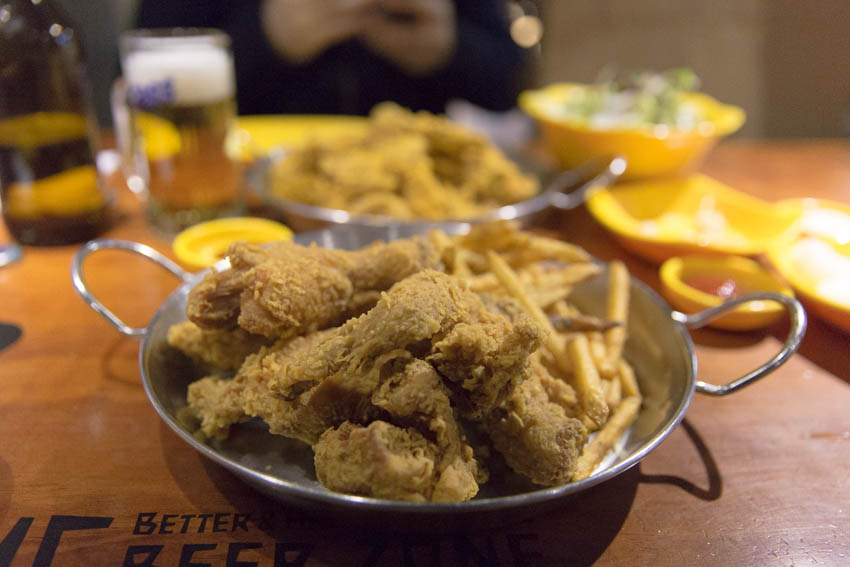 That night I went to some of the skincare stores and stocked up on a few necessities as well as picking up some face and foot masks for my mum. I got some samples of face masks, two of which I've used. I'm cheap so I didn't want to buy them myself – who doesn't love free shit? 😂
Day four: War memorial, chicken galbi, and totally hitting the gym
We tried to find breakfast in Hapjeong. Supposedly there are several "cafe streets" around the area, but we couldn't find anything that was open, and a lot of the cafes didn't have food that we felt like eating for breakfast, so we ended up at a bakery in a mall. Also, though we didn't visit any themed cafes (cat cafes, dog cafes, maid cafes) in Seoul, we are planning to in Japan.
We spent most of the day at the war memorial. We looked at the outside exhibition of the aircraft and weaponry and then proceeded inside to learn more about the Korean War. Entry was free.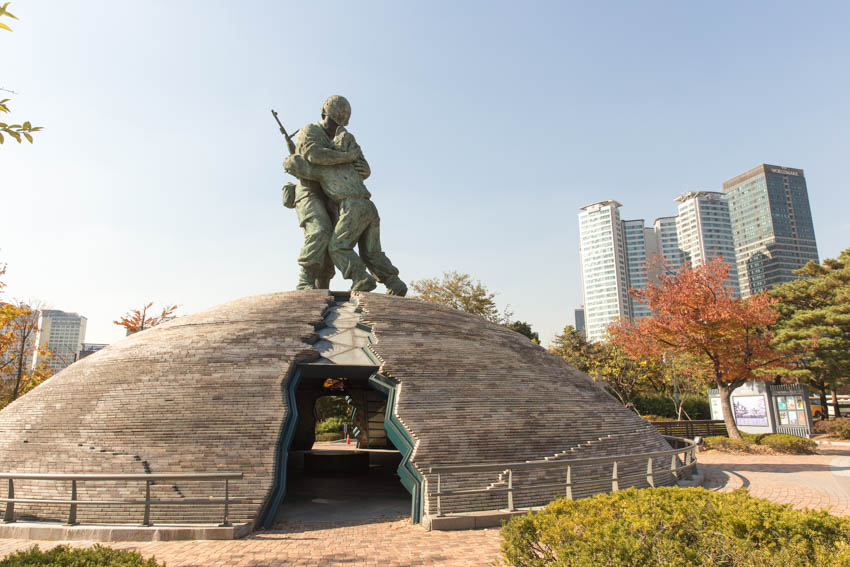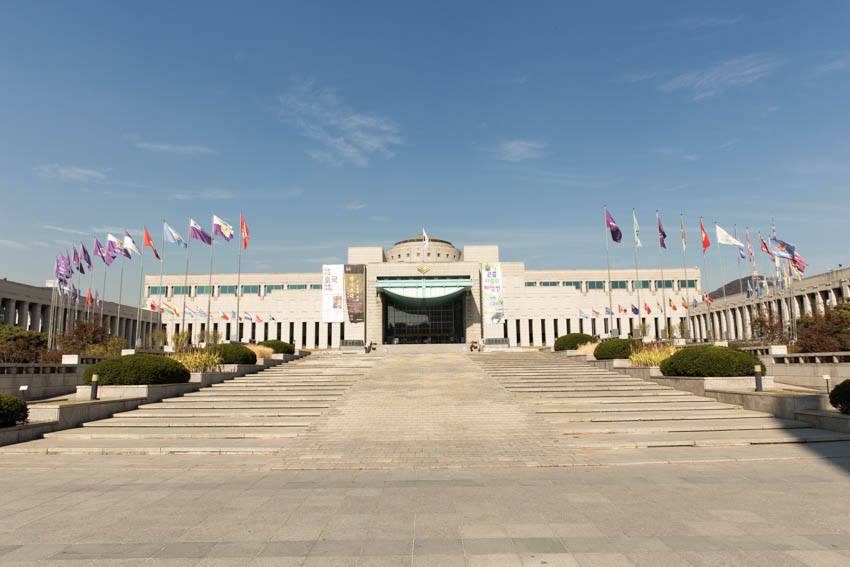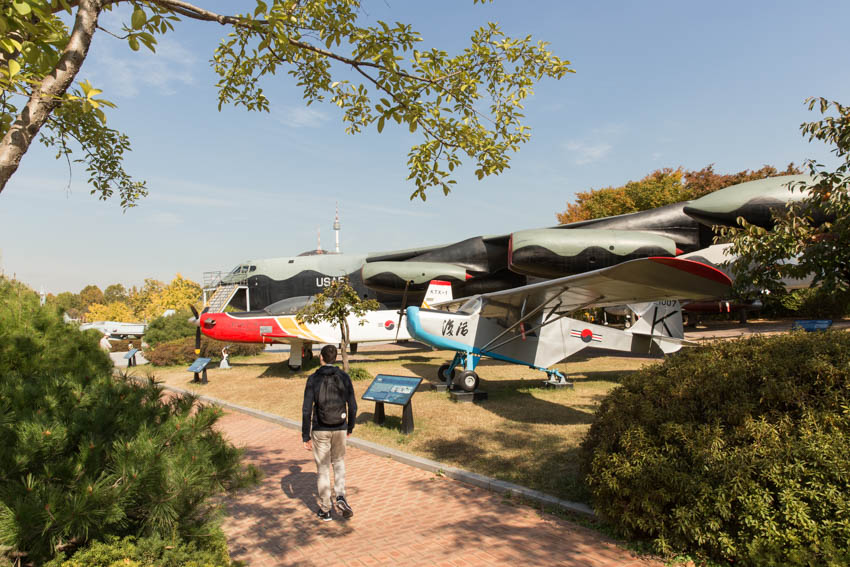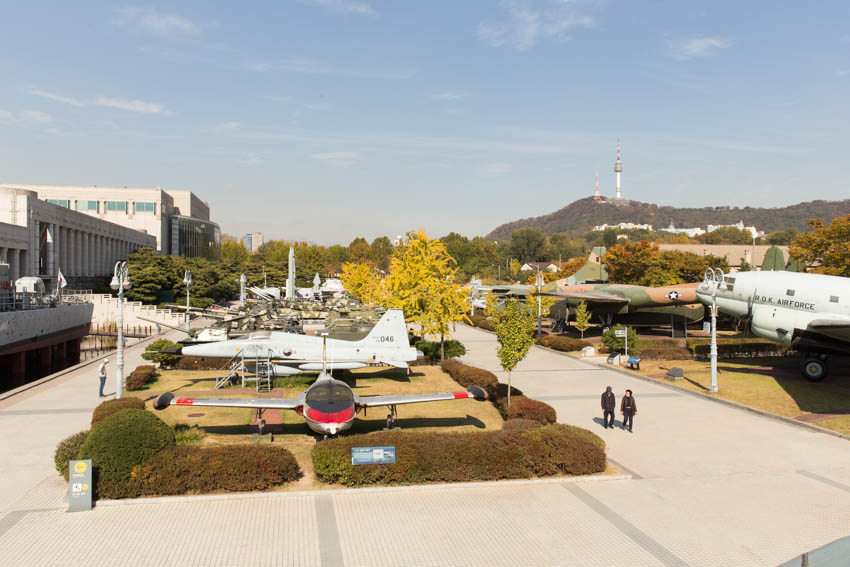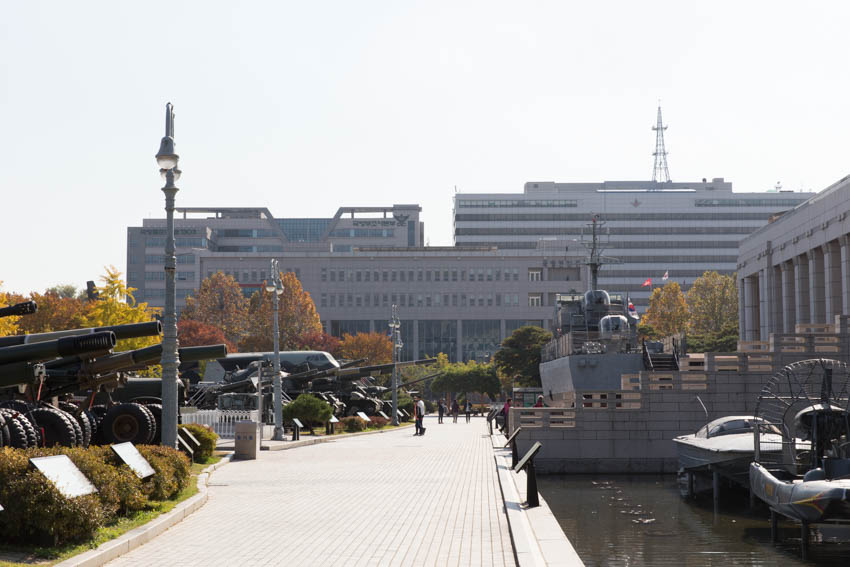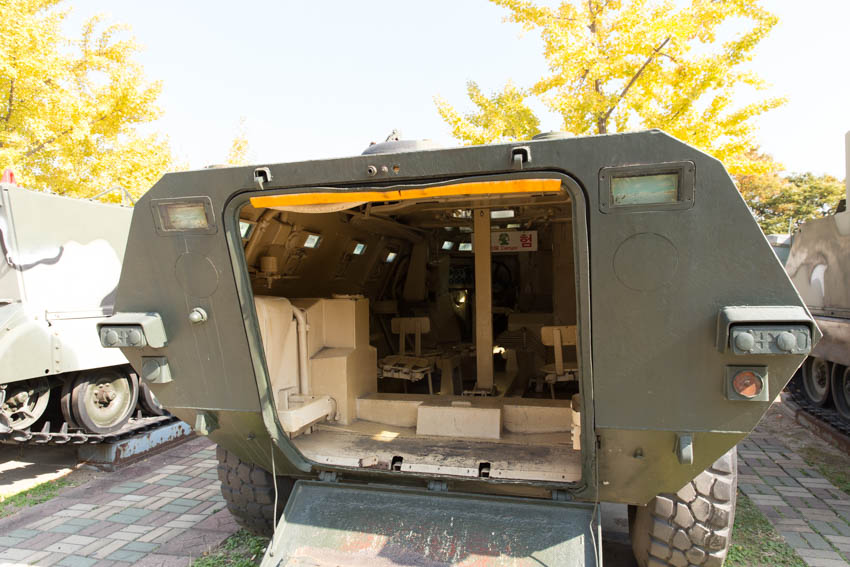 I randomly got a nosebleed while we were reading about some Australian soldiers… coincidence? I probably got too emotional. 😜 I'm often prone to nosebleeds with sudden weather changes, and it was cold outside and fairly warm inside. I borrowed Nick's handkerchief just to wipe my nose since I was sniffling (I also get seasonal nasal congestion, like light hayfever), but *boom!* …there was blood dripping from my nose. 😂
I had actually hoped to visit Namsan Park, and Tara suggested Seoul Forest (which I knew I would love), but it would turn out that we didn't get to properly visit those places on this trip. 😞 Next time though. And we hope to do a DMZ tour and visit Jeju Island – there is a lot more to see of Seoul!
That evening we went to Myeongdong for dinner and had chicken galbi with famous Korean spicy samyang noodles. It was great! I had a hot hojicha latte for dessert while Nick chose to have mango juice from Gong Cha, tea/bubble tea franchise. We have Gong Cha back at home, but it's not as common as in Seoul. There are fewer locations.
We had a gym in the Airbnb we stayed in. It was on the top level and it was well equipped with some pin-loaded machines, a couple of treadmills and a couple sets of weights. Since we were obviously in need of a workout, being the gym junkies we are, we did some weightlifting on our last night in Seoul. 💪
I edited the photos in this post to have a faded and vintage style. I know I don't have a consistent photographic editing style but I would like to hear what you think. I know some of my regular followers might notice my different styles especially as I used to do concert photography and my style changed a bit, but I haven't posted travel photos in some time. I'd like to hear your thoughts if you have any. ;) I know faded and vintage is not everyone's thing.
Keep your eyes peeled for more posts about our travels – we are in Japan now and there will be a lot to recount. 😊 On the itinerary we have Osaka, Kyoto, Gujo, Hakone and of course Tokyo. I am excited to tell you all more about our trip!
---
You can follow our honeymoon adventures with the hashtag #thecookeshoneymoon on Twitter (mostly me) or on Instagram (mostly Nick). 💖