Hello Hakone, home of hot springs
This post is the fifth in a series on our honeymoon trip in Japan. We also visited Seoul, South Korea. Have a read of part 1 and part 2 of our Seoul adventures, read about our first two days in Osaka, our day trip to Hiroshima and Kobe, our three days in Kyoto, and our short trip in the rural town of Gujo.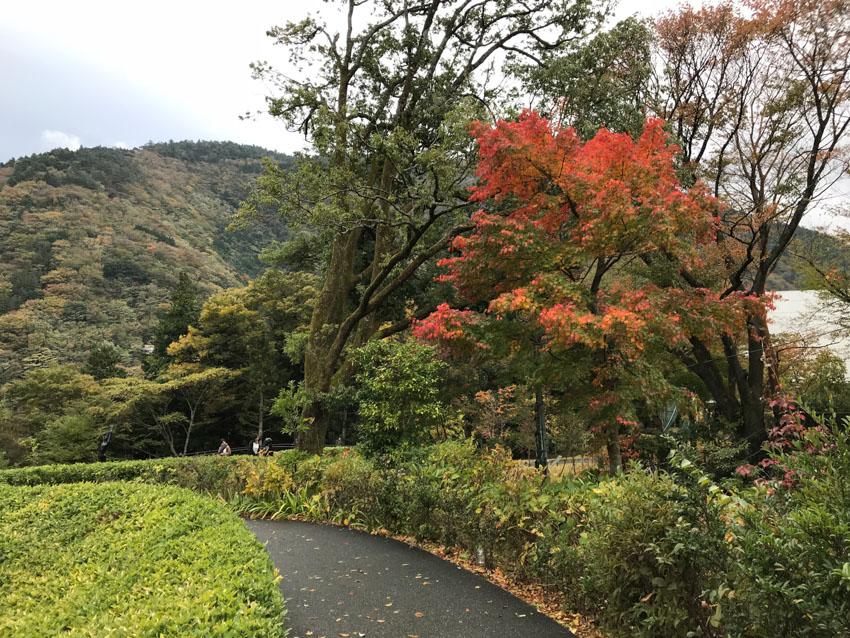 On our honeymoon we stayed in Hakone for only one night, but we had such a lovely time there. Hakone is a mountainous area that is to the west of Tokyo, popular with tourists, and it's known for its onsen baths (the water comes from hot springs). The famous Mount Fuji can be seen from around Hakone, as well as the volcano known as Mount Hakone.
We were staying at a luxury ryoukan (Japanese inn) called Yamanochaya and booked their special room C (the room itself was named Kikyo), which was a room for two people and had a private circular open-air bath. A traditional kaiseki dinner and breakfast were included. It was really our indulgence of the trip since it was quite expensive, about $900 for the two of us for one night. 😅🤑
Getting to Hakone from Gujo
We travelled to Hakone from Gujo, the city we were staying in previously. We had travelled to Gujo via Nagoya on the highway bus, so we took the highway bus back to Nagoya. We had to leave our ryokan in Gujo at about 7:00am, and walk a long way to the highway bus stop (I mentioned the details of the bus in my post about Gujo). After getting off at Nagoya, we took a shinkansen to Odawara.
We used the Hakone Free Pass to get around Hakone. It costs ¥4000 for a two-day pass if you buy in the Odawara station free area. It gives you two consecutive days of travel on selected buses, trains, cable cars, ropeways, and boats in Hakone.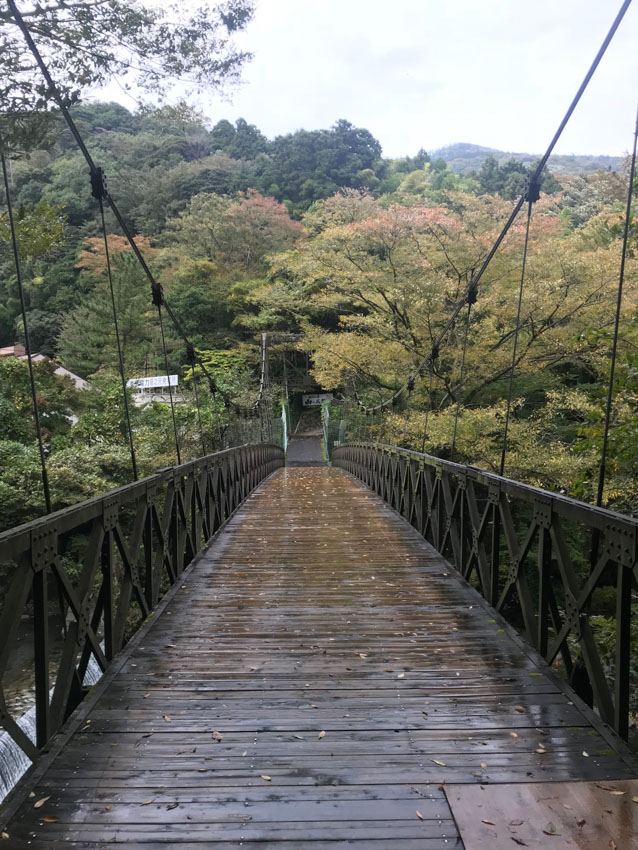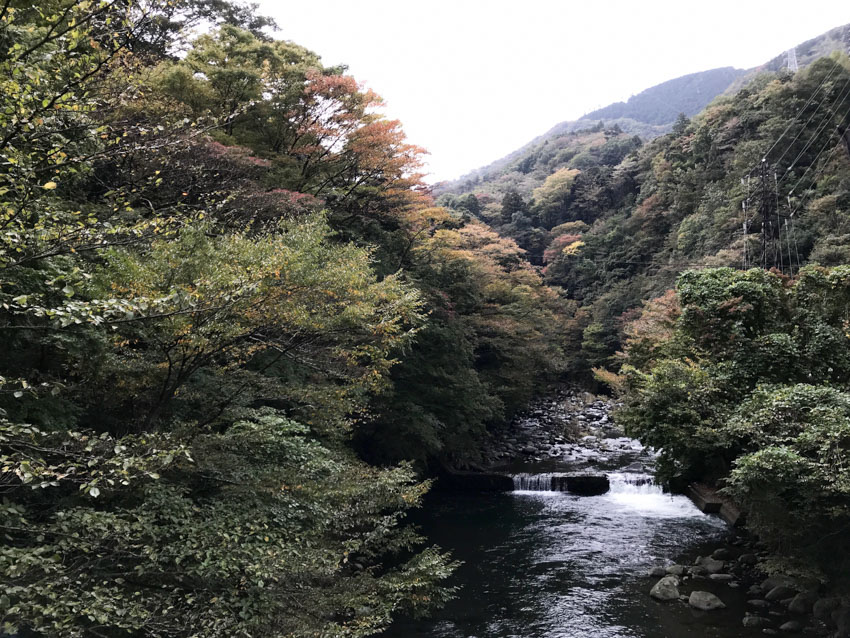 We didn't realise that some parts of Hakone were not very pedestrian-friendly, at least not until we caught the railway and got off at the station closest to Yamanochaya. We had to carry our luggage up a lot of stone steps and across a couple of wooden bridges, not to mention the paths were narrow, and there was barely any room at the sides of the road to safely walk. After weaving in and out of the road's edges, I realised it was quite dangerous and we were probably better off getting a taxi the next day when we checked out.
Despite that mishap we did make it to the place safely. It was fresh and clean inside and we were required to remove our shoes before stepping onto the tatami-covered floor. We were given a small introduction and sorted out some paperwork. We were notified of the four public onsens, which had given times for men and women, and were bookable for private use at certain hours. We booked one onsen for much later that night, thinking it would make a lovely post-dinner treat. Since we had the whole afternoon ahead of us and weren't able to check in until 4:00pm, we headed out to explore the town.
Hakone Open-Air Museum
The weather was a bit yucky and we were offered umbrellas, which we took. We took the tram to the Picasso Open Air Museum. I don't know why it is exactly, but I have a bit of a soft spot for Picasso and find some of his work to be quite fascinating. He explored a lot of mediums for his art and I just find that spectacular. Although it had been raining and the ground was wet, we tried our luck and purchased tickets to explore the museum.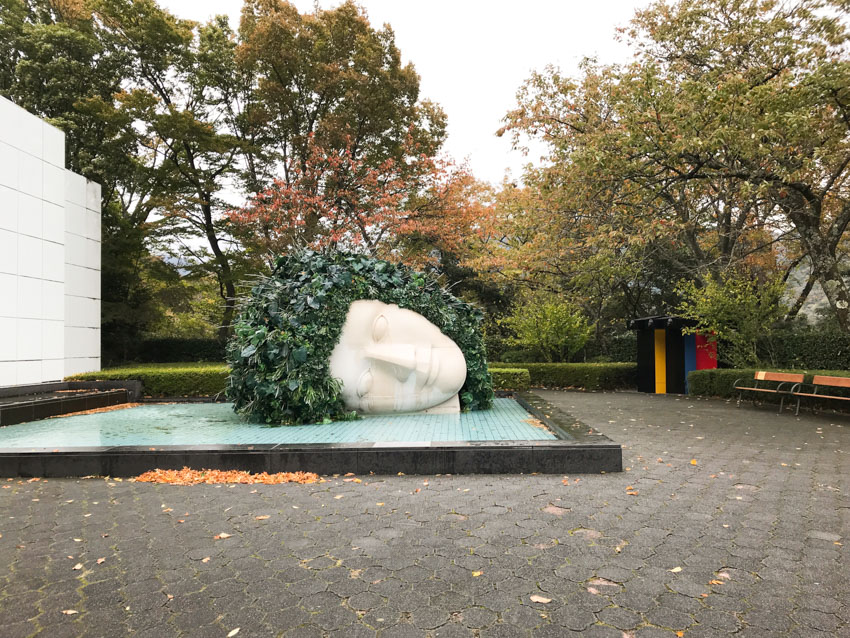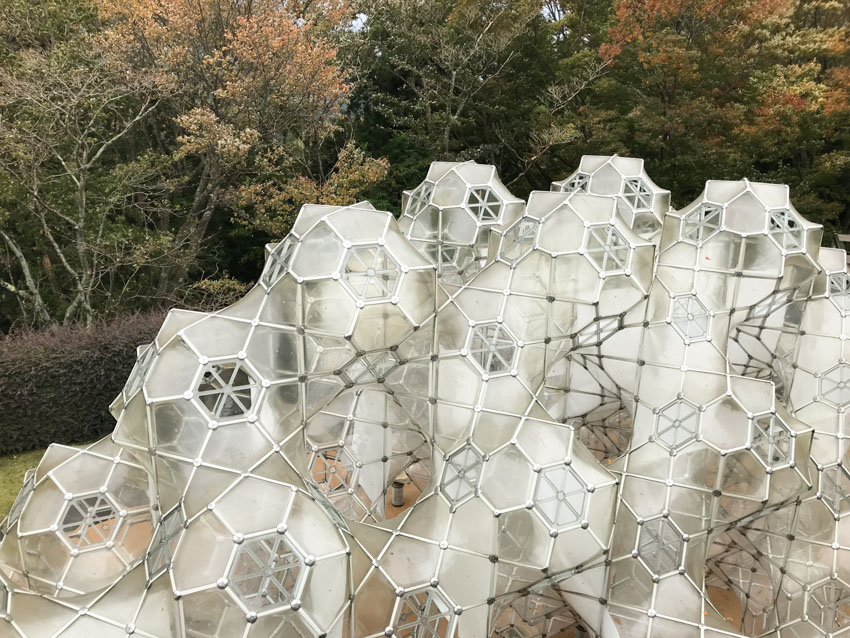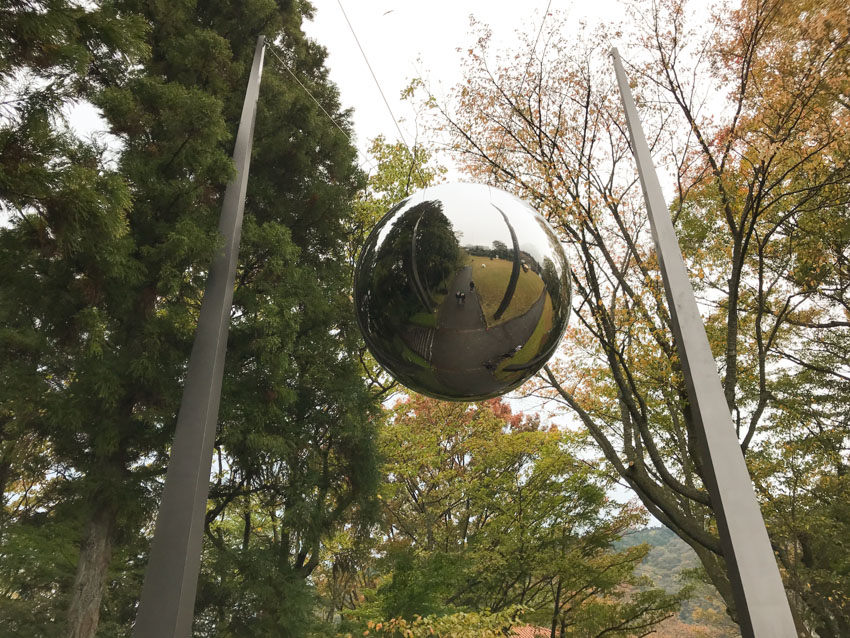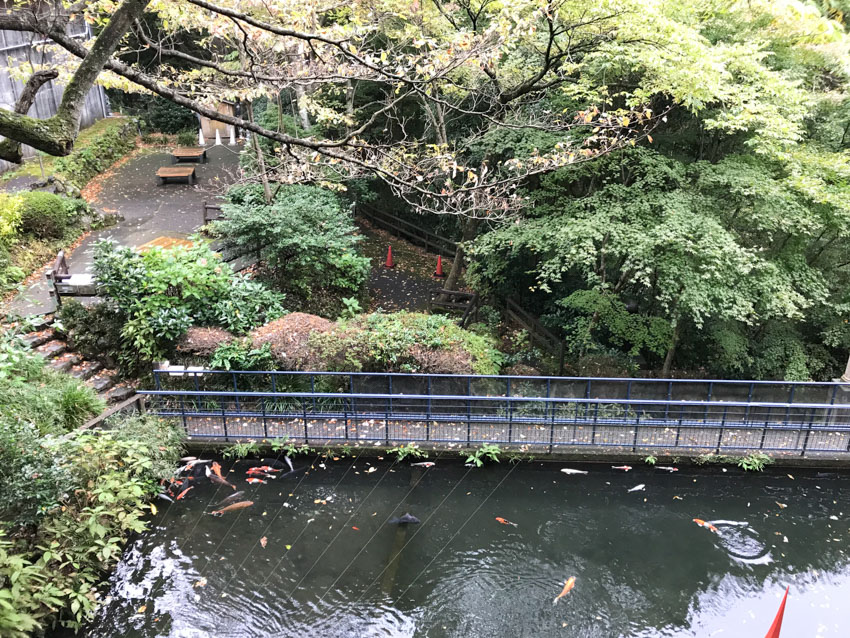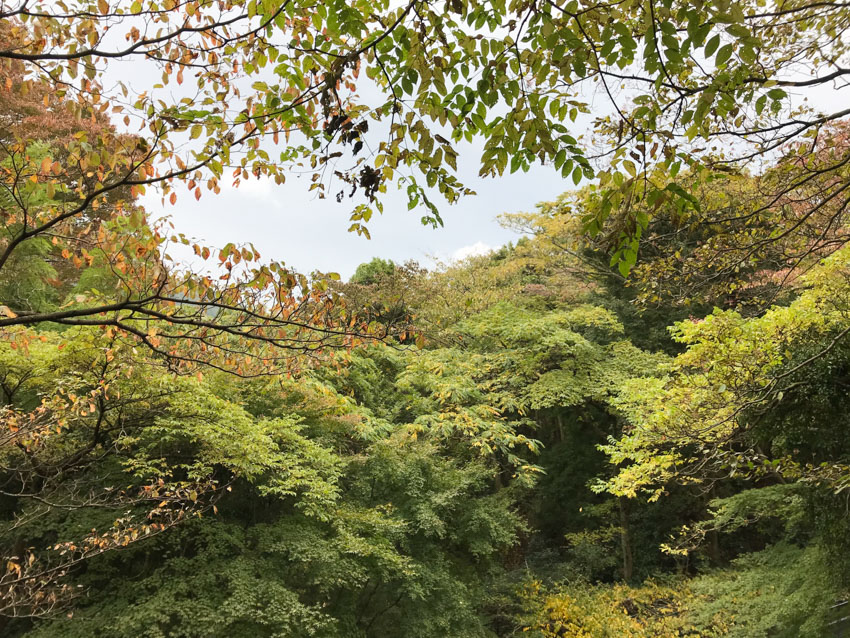 Because it was an open-air museum, all the artwork consisted of sculptures out in the open, and a lot of it was interactive – you could walk through parts of it, or it moved somehow. The only part that was not out in the open was a large building that housed a whole history of Picasso's artwork, from sculptures, to paintings, to drawings, to ornaments.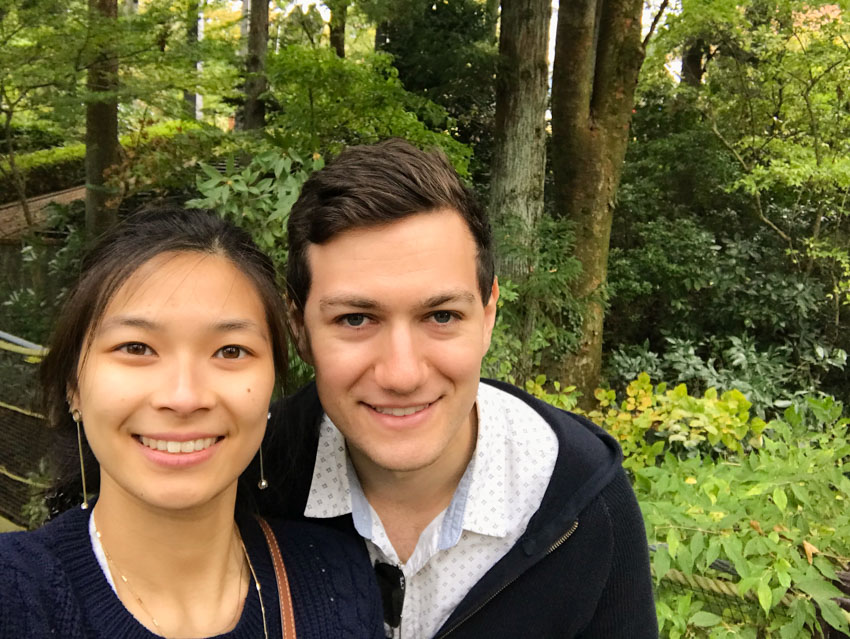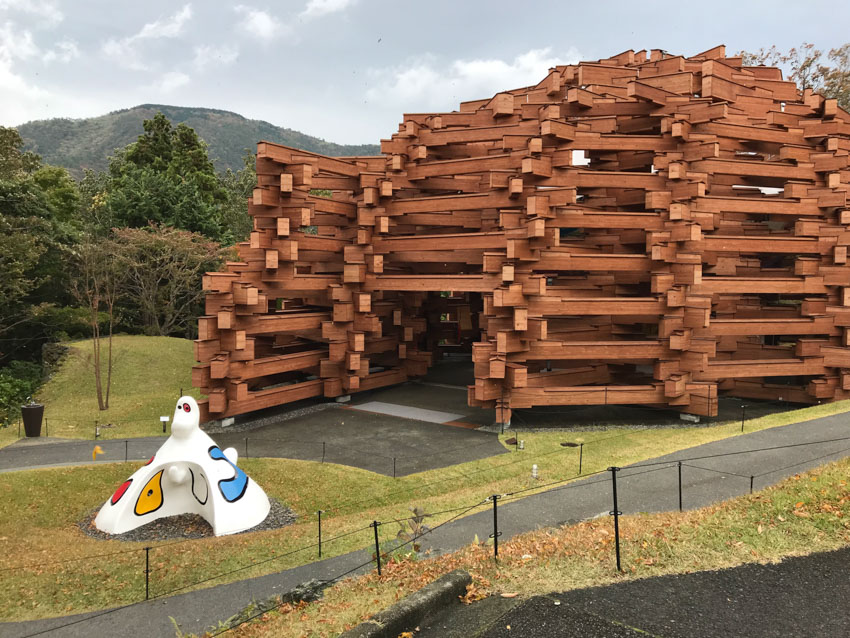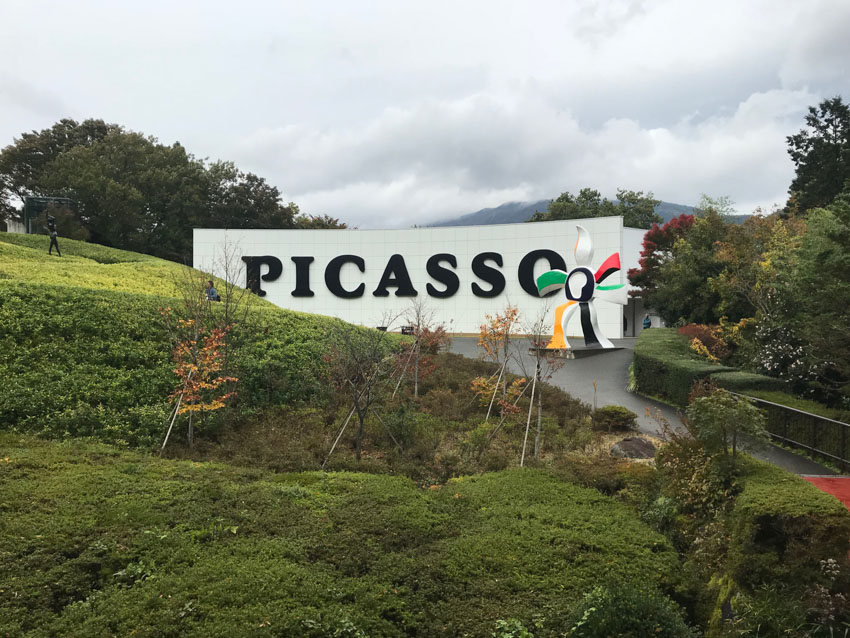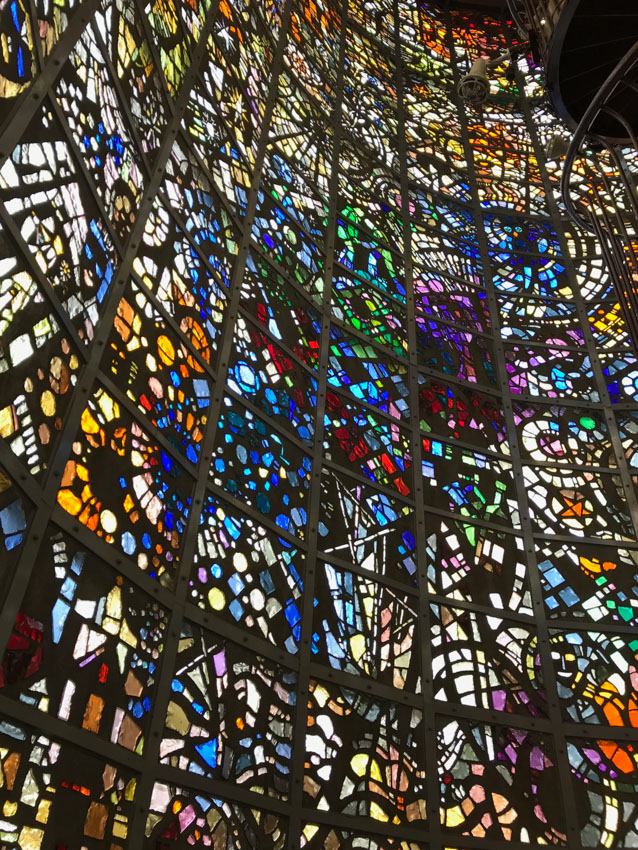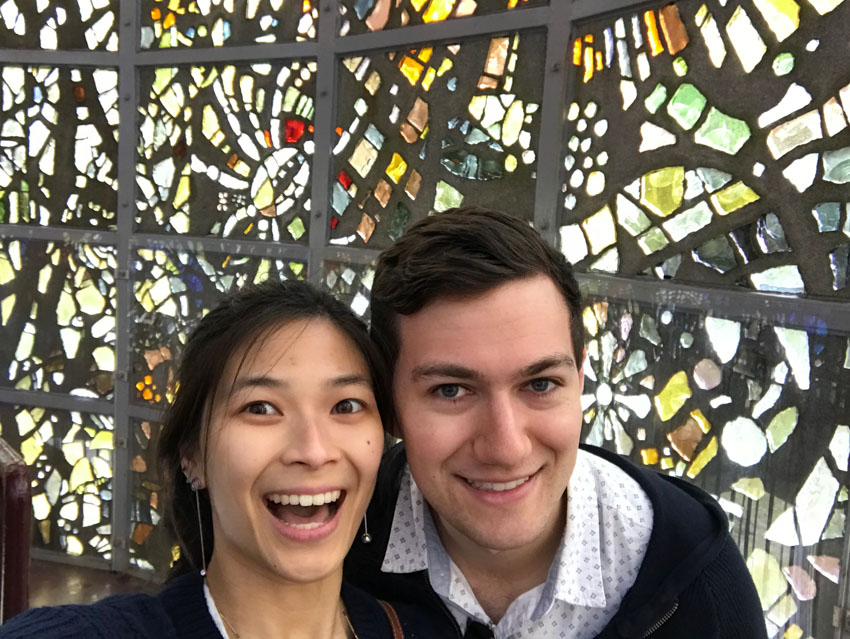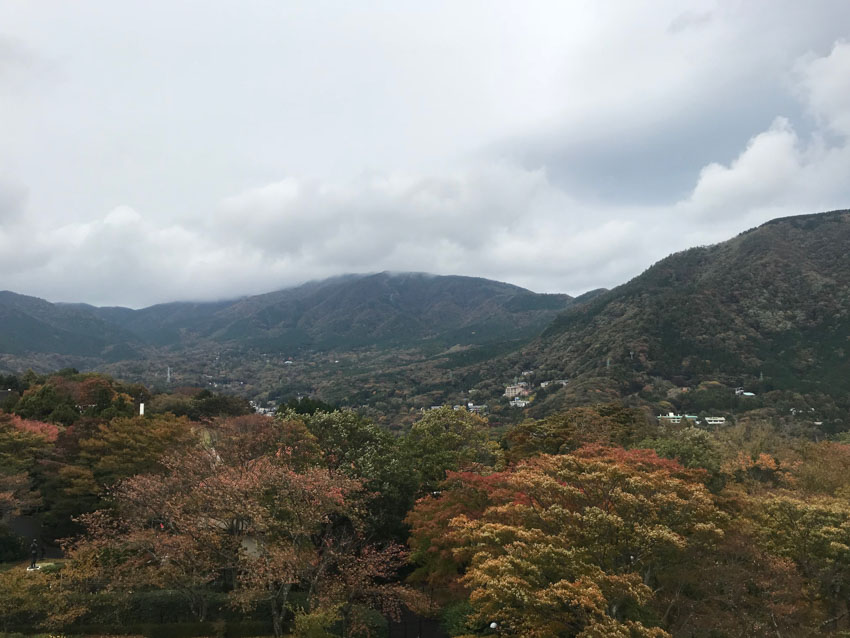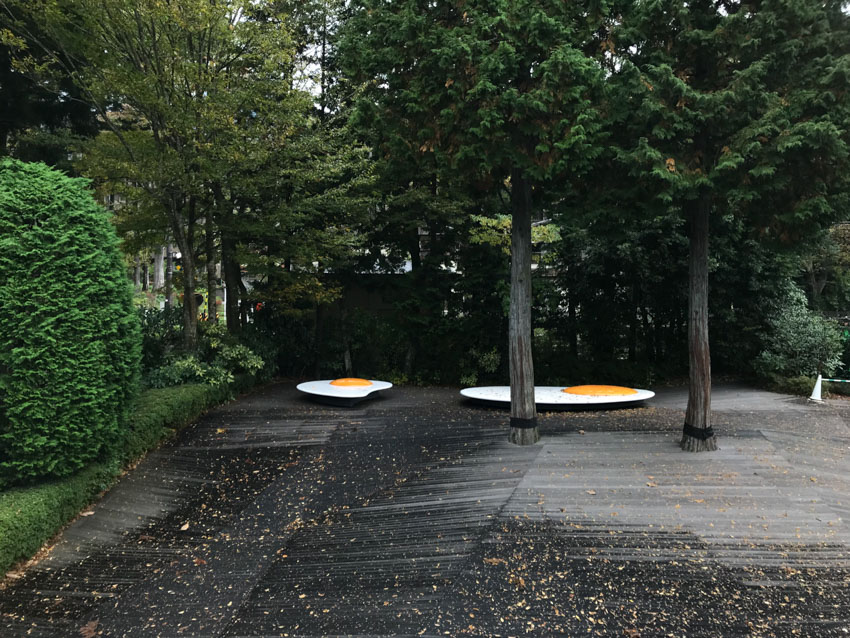 After finishing up at the museum we ate a buffet lunch in a restaurant that was part of the museum. (Of course, it was indoors and in a building.) It was not too bad – we decided it was better value than buying a meal at the restaurant opposite the buffet restaurant. I ate all the sashimi I could. 😆 When it comes to buffets, there are often only about two or three things in the entire buffet that I really, thoroughly enjoy. And I usually just grab those like there's no tomorrow. 😂
Owakudani (大涌谷)

, take 1

We jumped back on the tram and lined up for the ropeway, which would take us to Owakudani, a volcanic area where you can view Mount Fuji if the weather is good, and also experience some sulphurous fumes.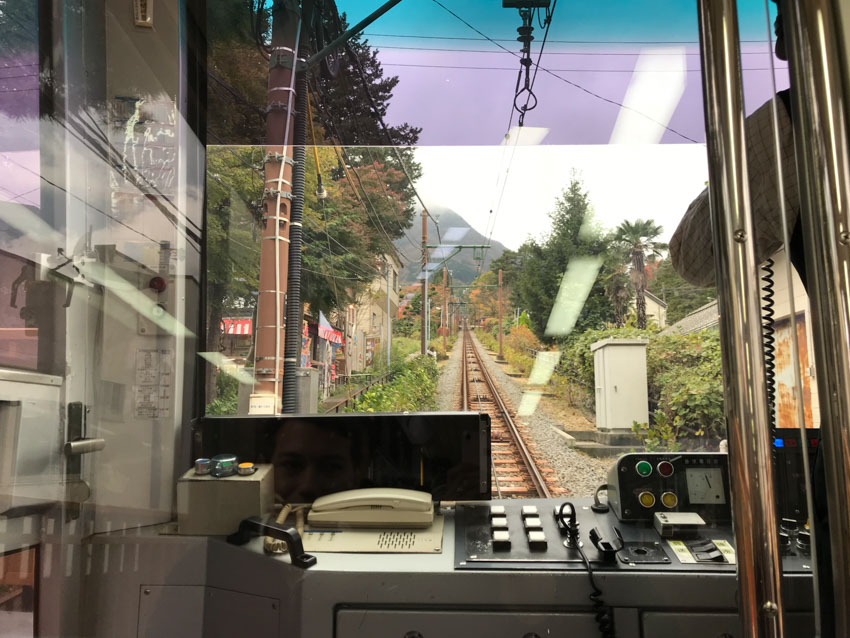 I'm no stranger to those fumes – back in 2008 I went to Mount Bromo in Indonesia which was fairly similar in terms of that sulphurous fume smell! By the time we got on the ropeway though, the weather had gotten worse. It was so cloudy and we couldn't see through the clouds. The carriage of the ropeway even began to swing. I am inclined to say it swung violently, but I think by Japan's standards, it obviously wasn't enough for them to shut down the ropeway – and they have been known to do this "in the event of bad weather". So I'm guessing that howling, strong winds, and thick clouds don't make the cut there, and we were probably safe.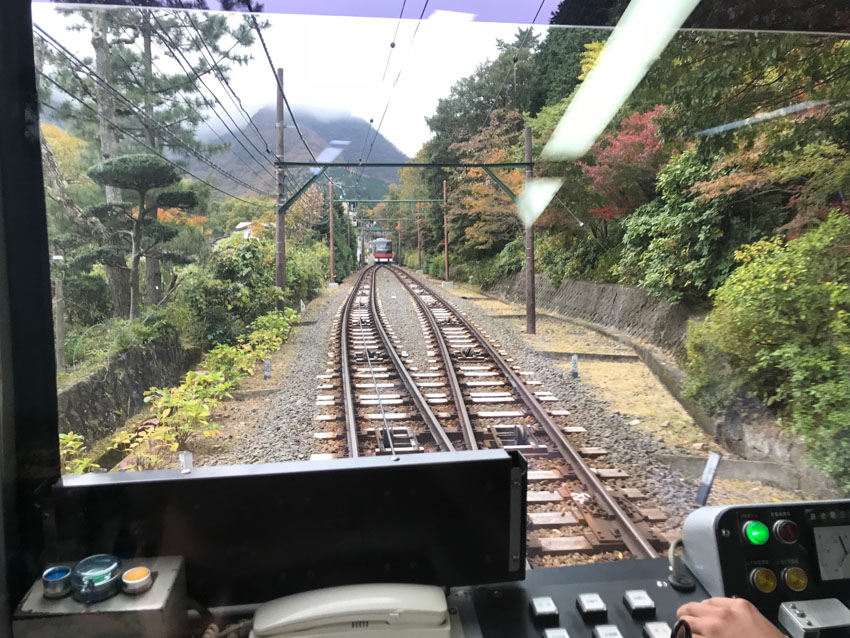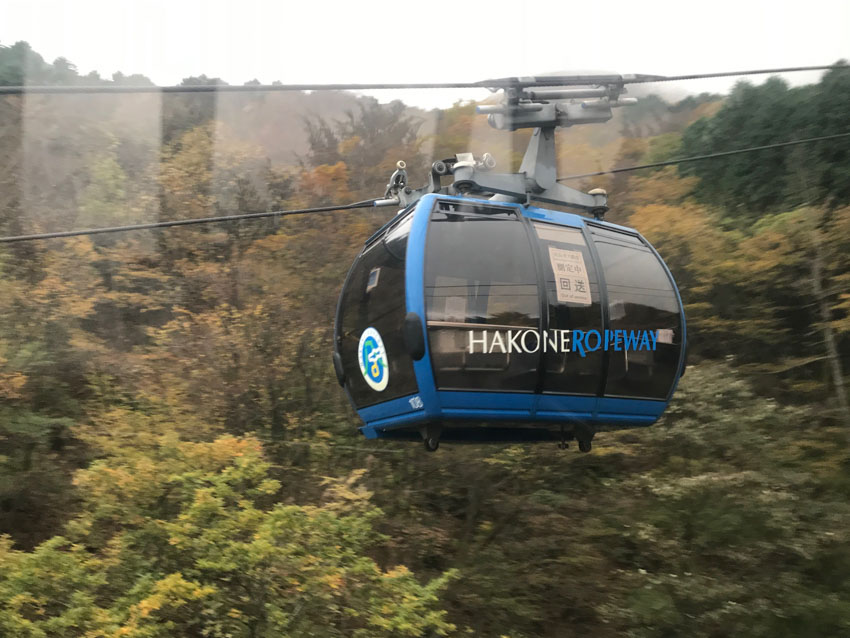 The other people in the carriage with us were just as surprised as us by the weather, even a few boys who I was sure were Japanese. Everyone was taking photos or videos of the cloudy sky outside. Excuse my language, but you couldn't see shit!
At the end of the ropeway we went outside to try and get a glimpse of the volcanic views, but that was unsuccessful. Upon walking outside you could barely hear anything except the strong winds. It was intensely cold and I just felt the wind blowing me back inside!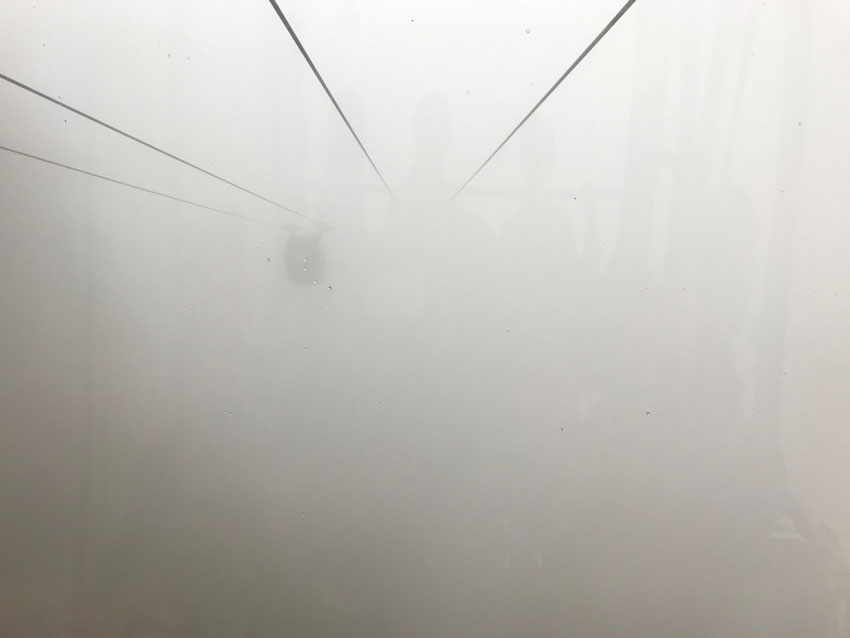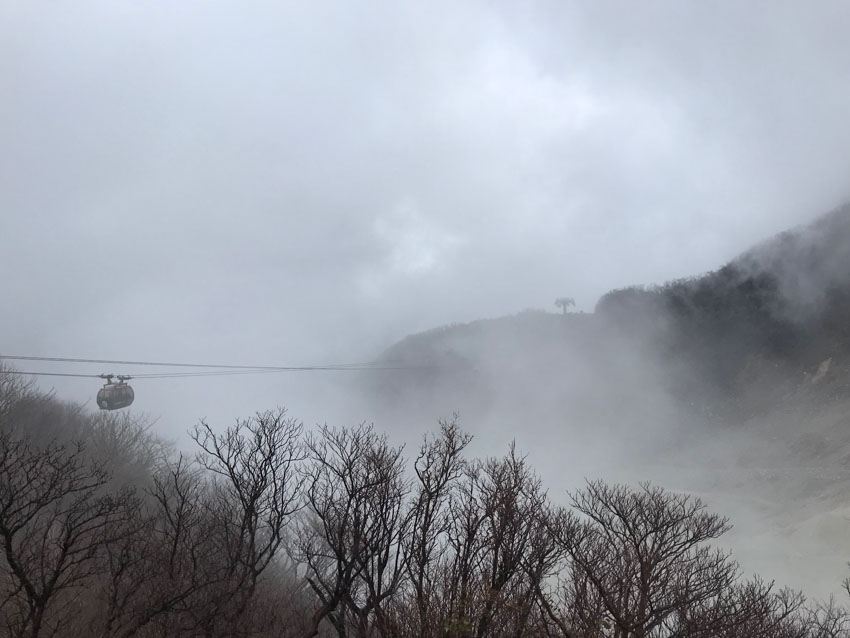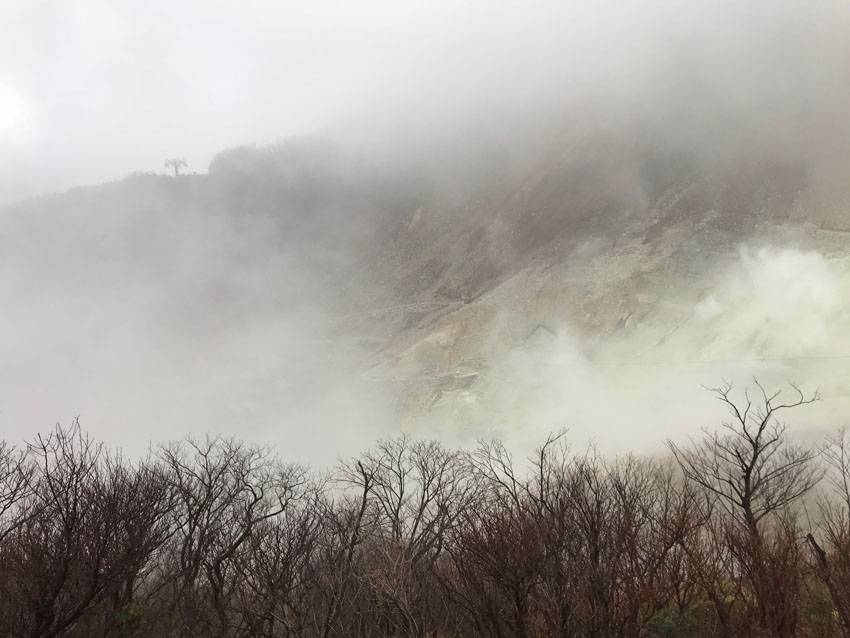 A little disappointed, but amused, we browsed some of the souvenir and food shops, lined up for the ropeway yet again, and headed back to where we were staying. The clouds were only present at a higher altitude, so the sky was clear once we were back.
Experience in the ryokan and onsen
That evening we took the time to settle into our ryokan. We had to wear Japanese robes (yukata) and slippers around the ryokan, leaving our shoes with reception, where they were stored away.
To describe our room in the ryokan, upon entering there is a small walkway to the left that goes to the vanity and the toilet. Just ahead, you walk into what is essentially the dining area, backed by a large wall cabinet, and two sliding doors on either side. The two sliding doors led to the beds and the balcony with the private onsen. The beds were directly behind the cabinet.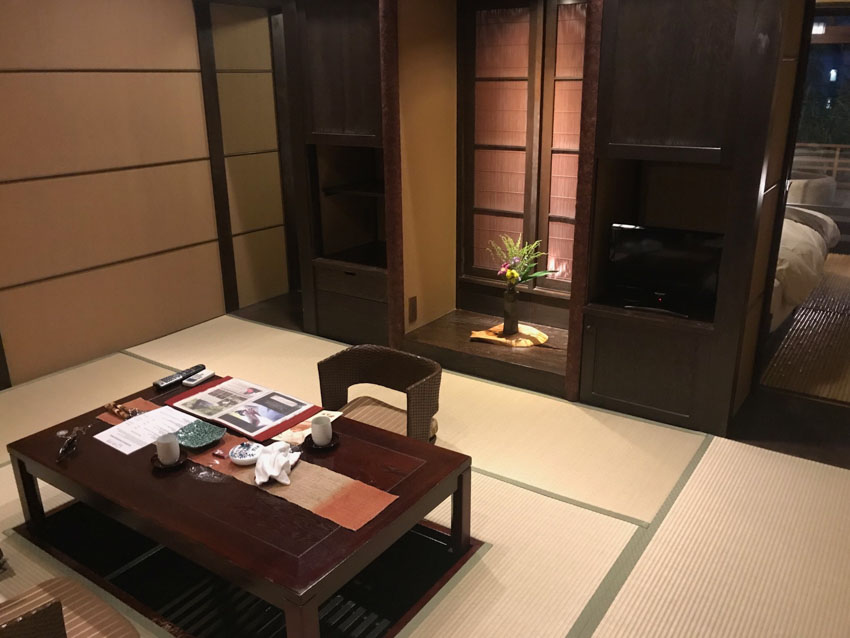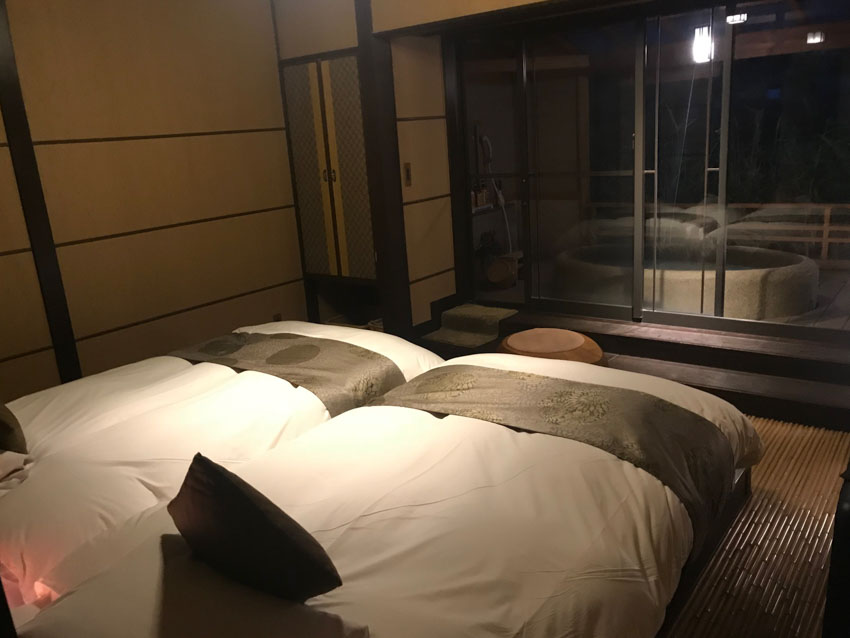 We had a dip in our private onsen before dinner. Although it is on a balcony, there is enough plants and trees so that no one can see in or out.
When using an onsen, you are required to shower and cleanse yourself before getting into the onsen, and do the same afterwards. It might sound a bit tedious at first but the idea is that you are getting into the hot water when you are clean, and the onsen stays clean. You go in the onsen nude, and if you are using a public onsen, often a small towel is used to cover your private parts before going in, and you can put it on your head while in the onsen.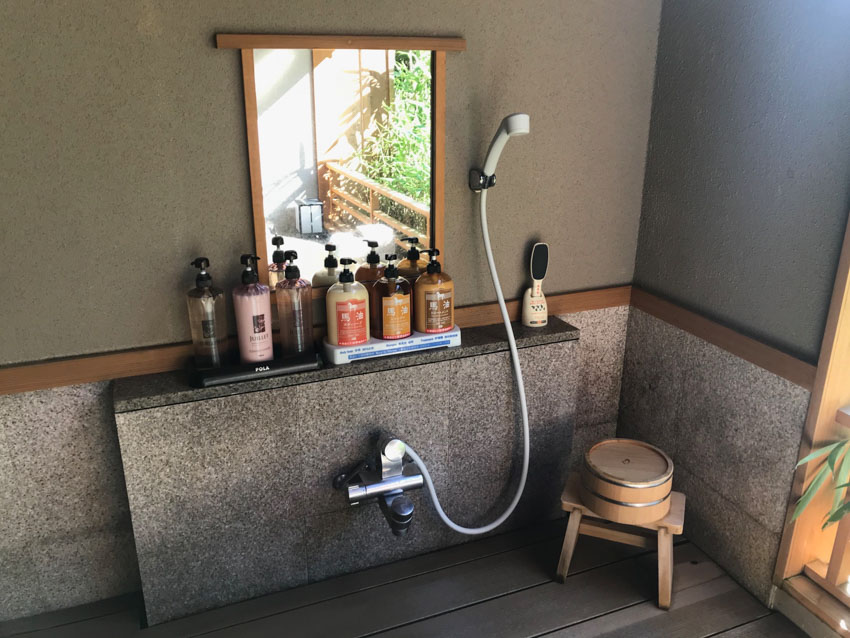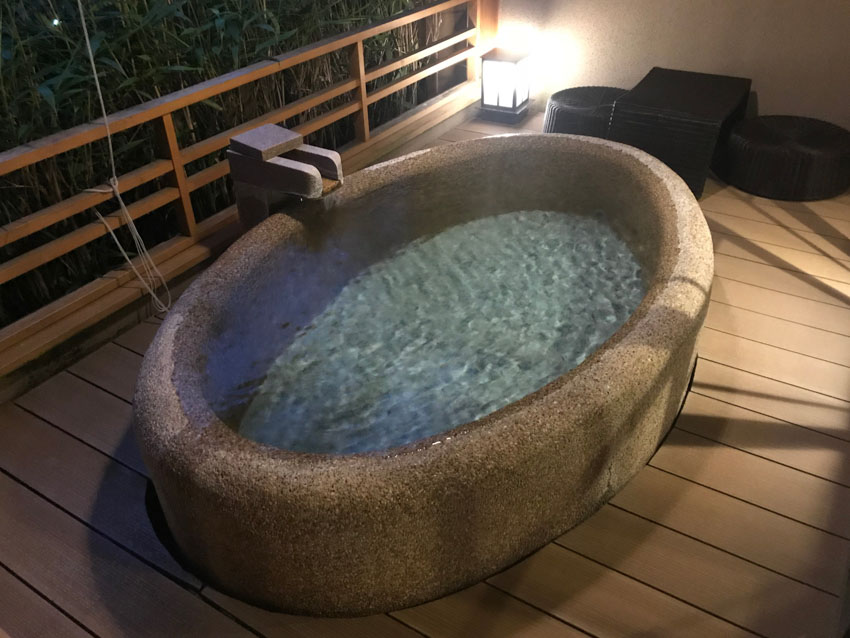 It was such a relaxing experience. At first the water felt extremely hot, but once you are immersed in the water, you get used to the temperature very quickly. Since we were visiting in the colder months, using the onsen was perfect!
Dinner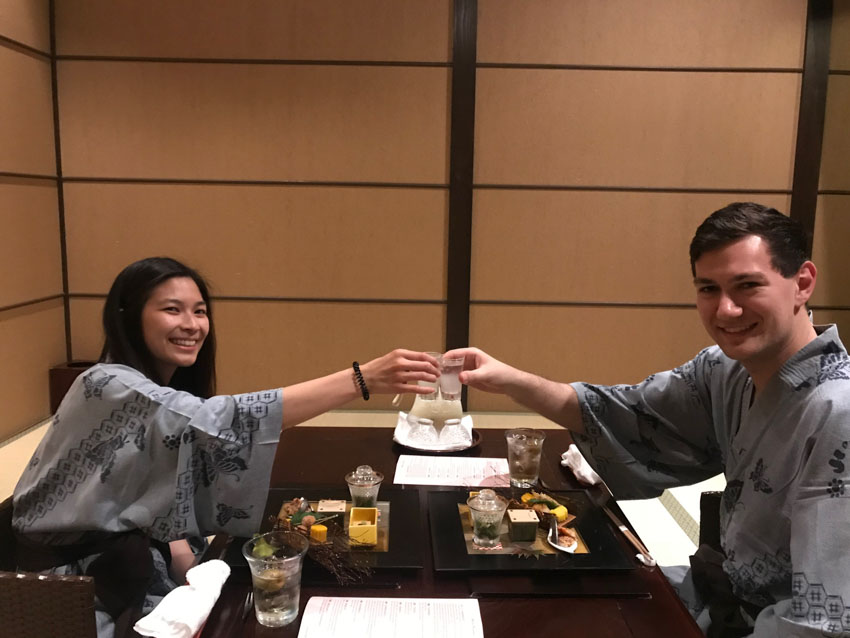 Our dinner was a traditional multi-course Japanese dinner known as kaiseki. We got a sheet of paper with the details about all the courses. The gentleman who was serving us presented the food to us and described what was in each dish. All the courses were fairly small but still filled us up by the end of it.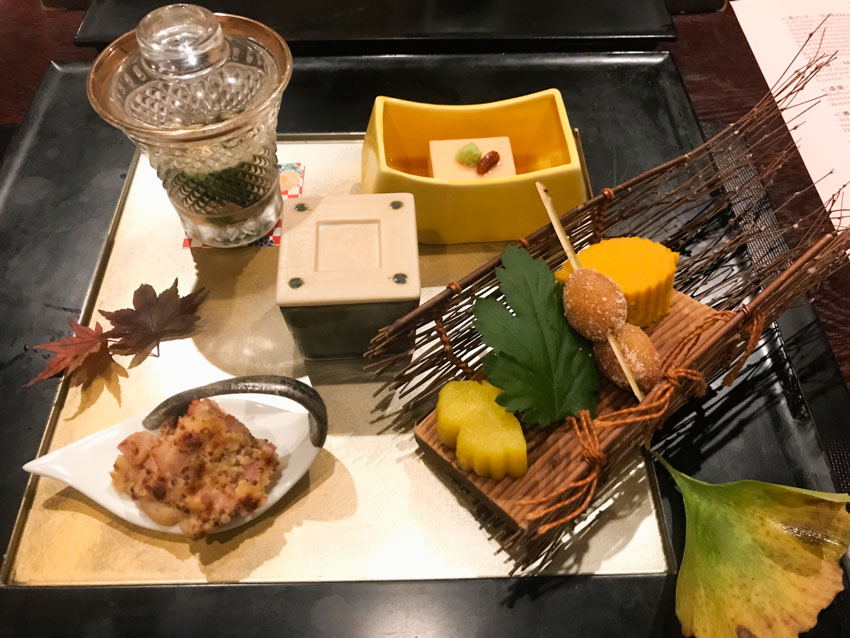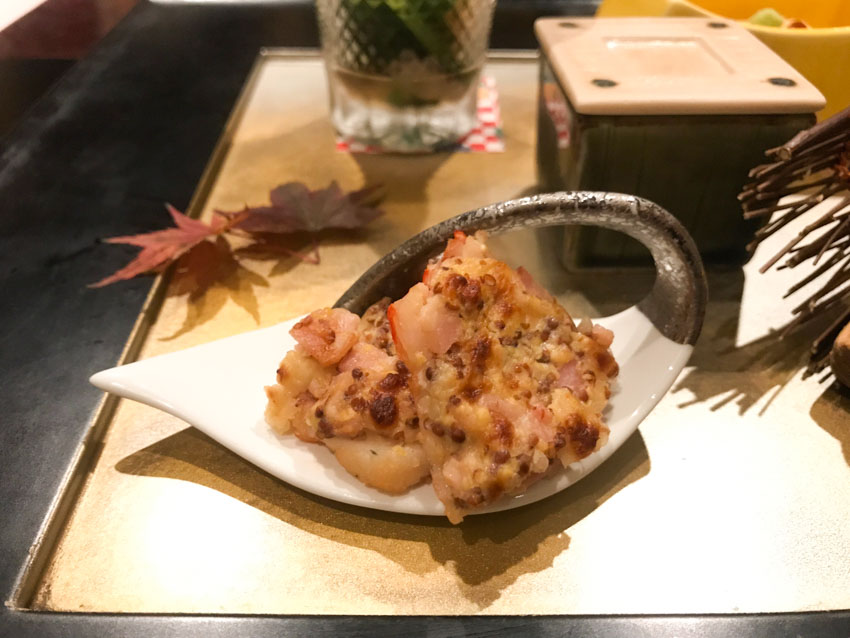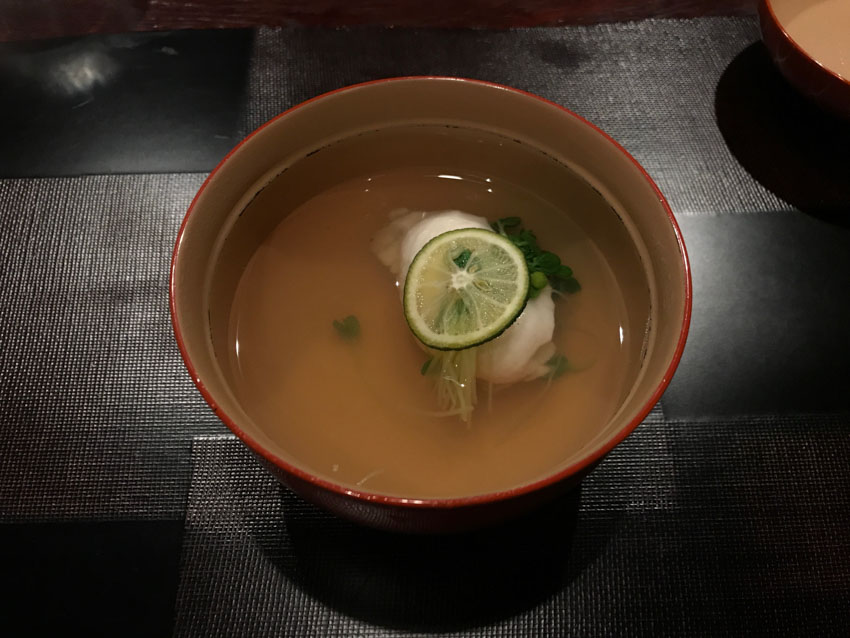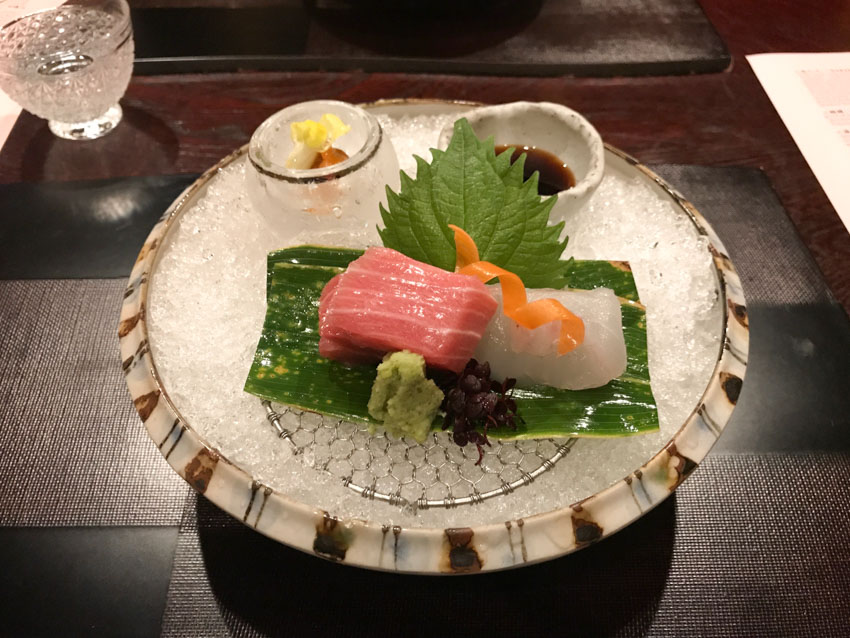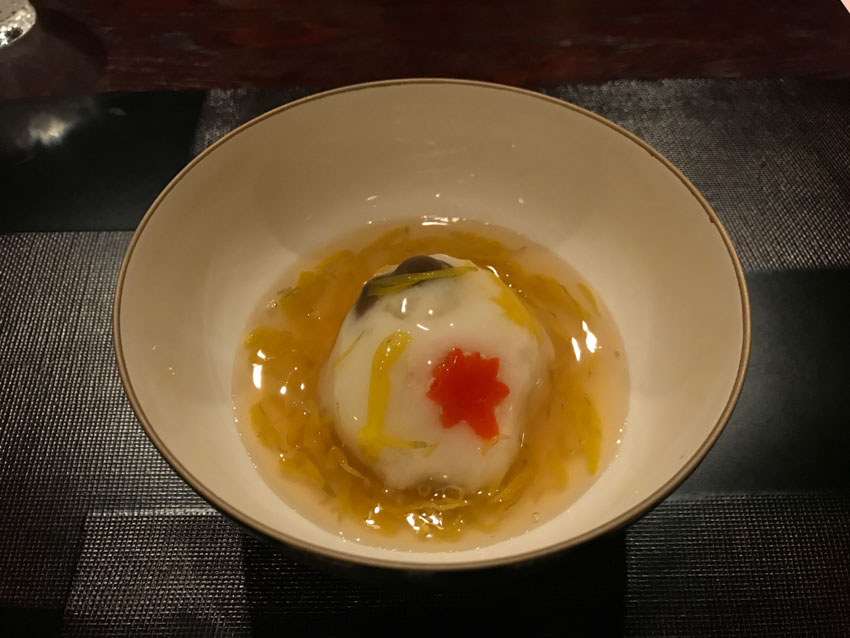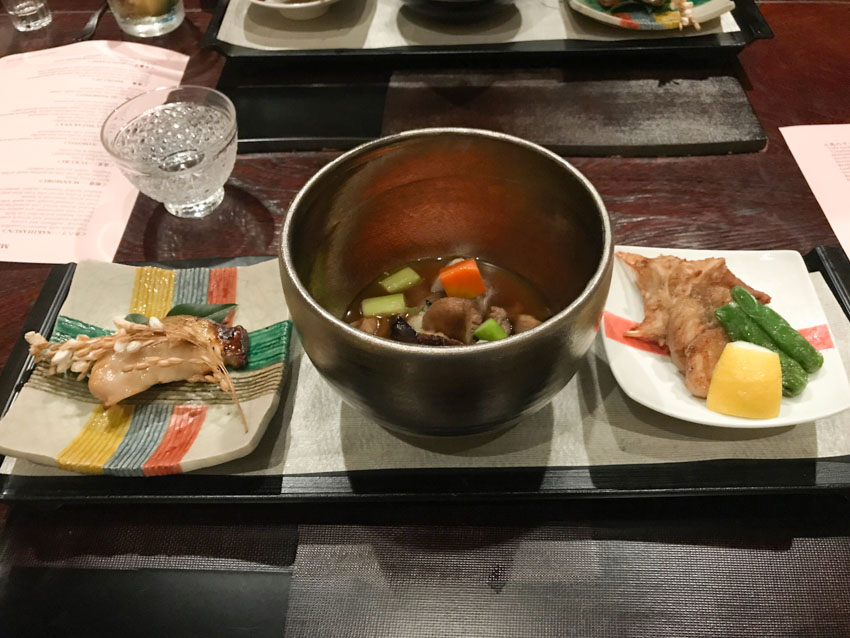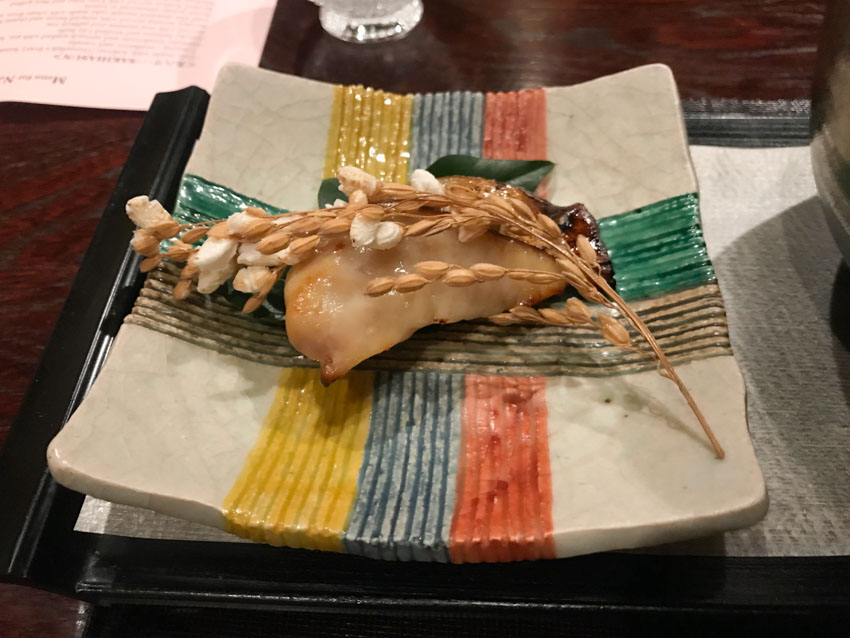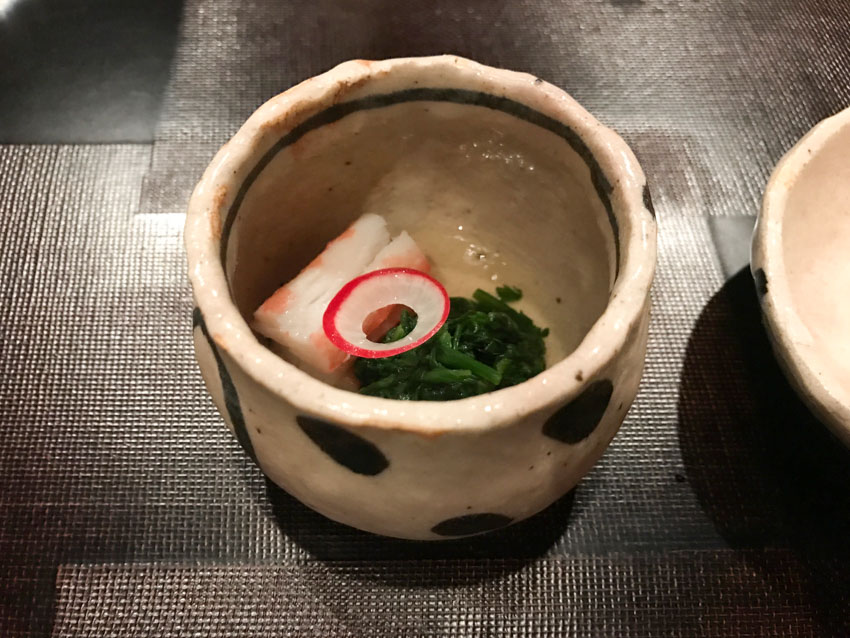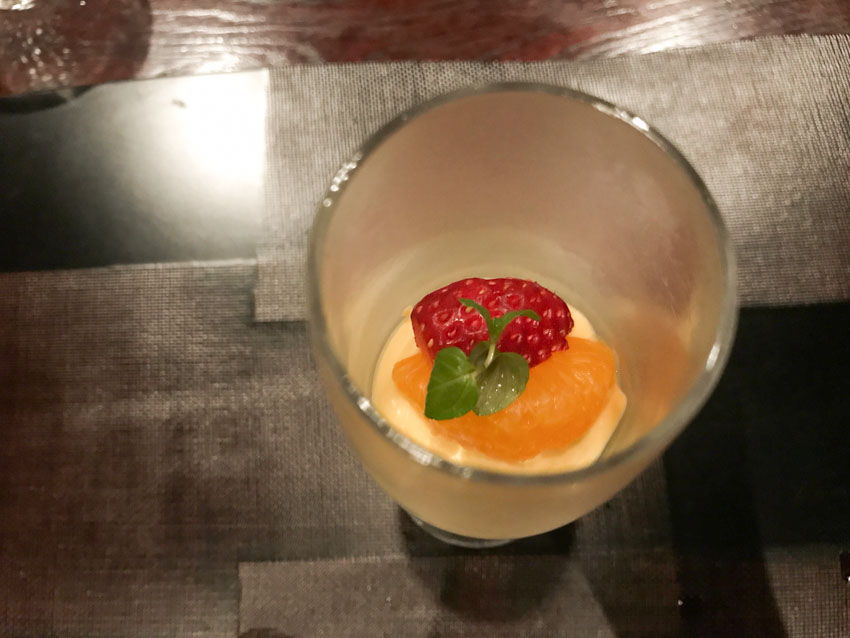 I didn't include a photo of the 食事 (shokuji) course that came before the dessert – we got to select the type of rice, which was between white rice and chestnut rice, and it was basically eaten with a serving of cod roe and pickles. Nick did a really nice multi-photo Instagram post though, and took photos of all the courses including the shokuji course:
https://www.instagram.com/p/BbTtH6gl0T-/
We got a shiatsu massage after dinner, which we sort of had high hopes for, but it was more of a deep muscle massage rather than being relaxing. I mean, we were expecting that, but the masseuses were just very serious and a bit cold.
We had our time in the public onsen that we had booked. Because it was not just a private onsen in our room, it was much larger and incorporated some natural rock as part of its edges. It was like a big natural pool. It was somewhat nice being out in the cold of the night but in a hot onsen. ☺️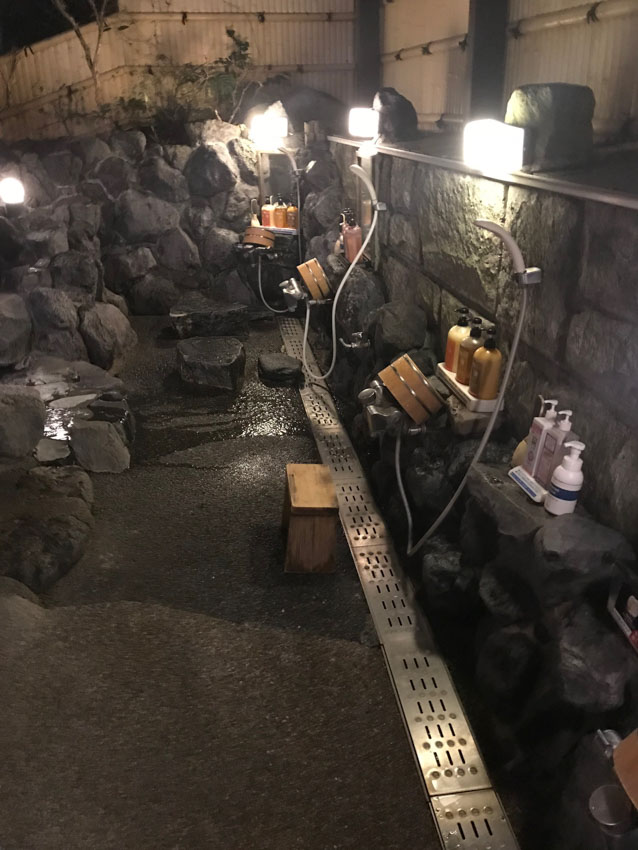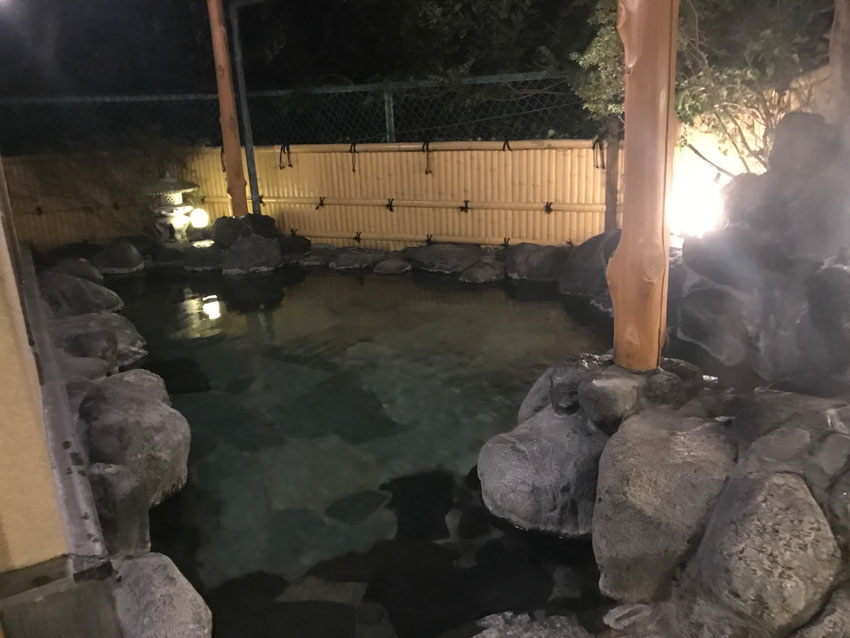 Good morning – a much better one indeed 🌤️
The next day it was a bright and beautiful day. After having breakfast and going for a soak in the onsen (it's more addictive than you might think!), we got ready to hopefully catch a glimpse of Mount Fuji. The breakfast was set out on a large tray with a lot of various little dishes. It's honestly the kind of cuisine I wouldn't mind having for breakfast every day, but Nick still feels weird about having anything like this for breakfast as it's quite "heavy" and feels like a meal, compared to Western breakfasts.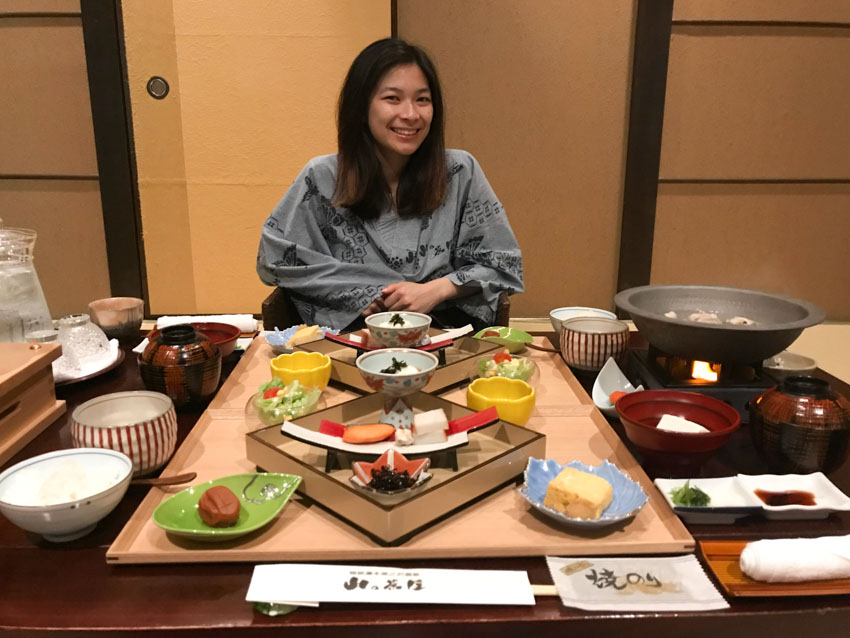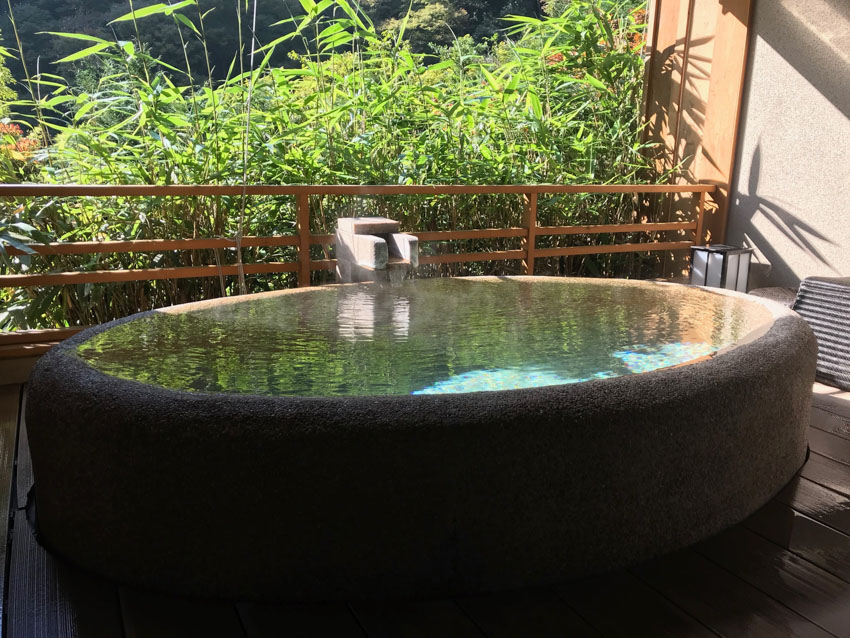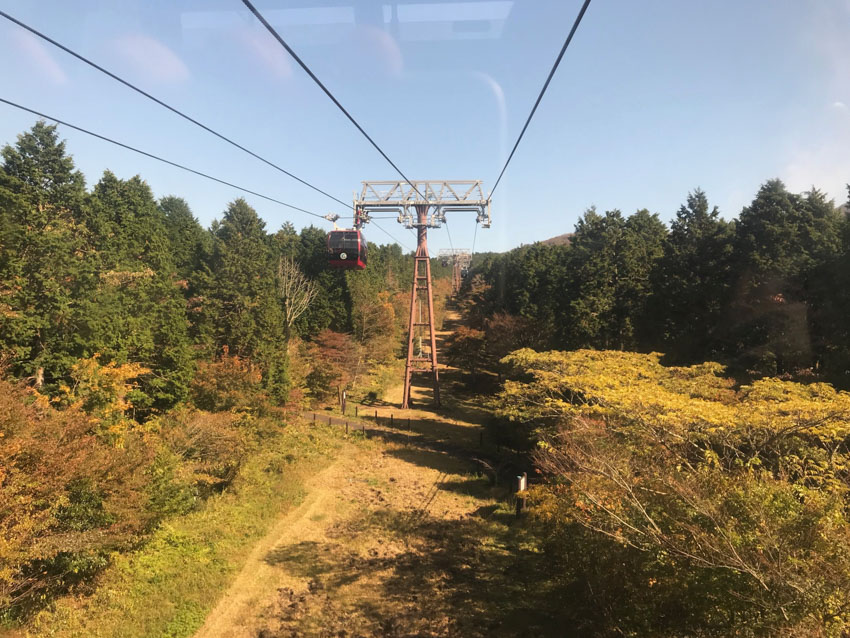 Owakudani (大涌谷)

, take 2

We saw the forecast online and a preview of the beautiful mountain, but unfortunately by the time we got to Owakudani, the mountain cap was obstructed by clouds. It wasn't even that cloudy – but the clouds also didn't look like they were going to move out of the way. They seemed to be coming more towards us than moving to the sides, so it seemed inevitable that we weren't going to get a good photo of Mount Fuji.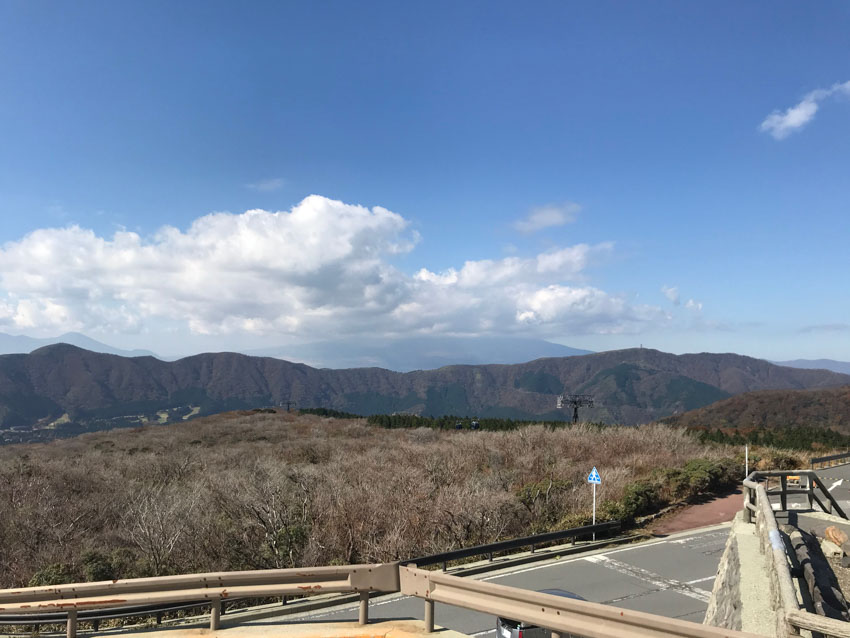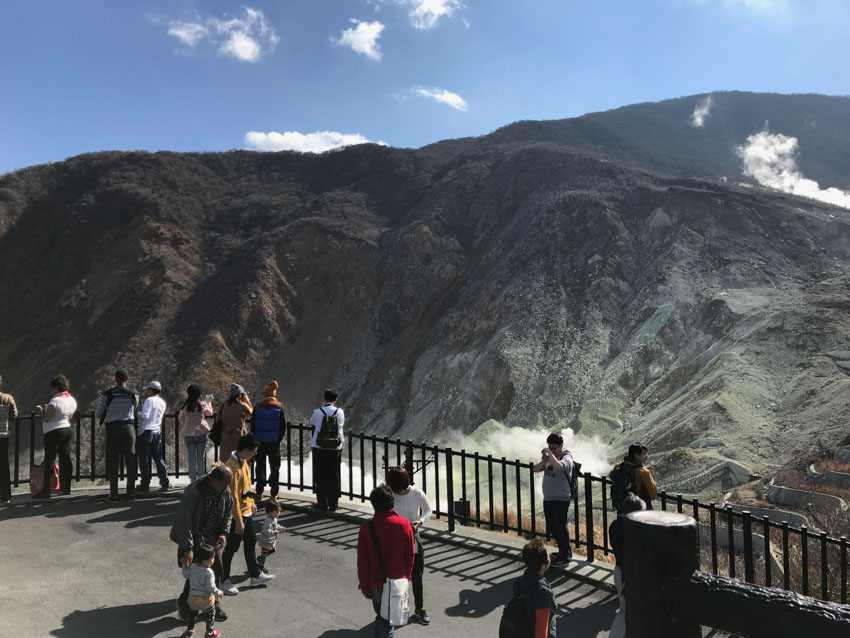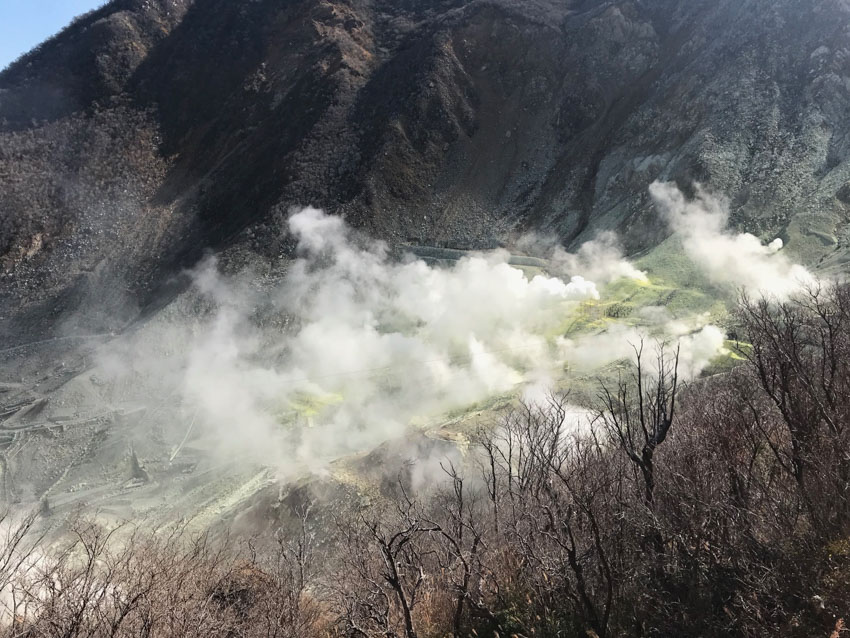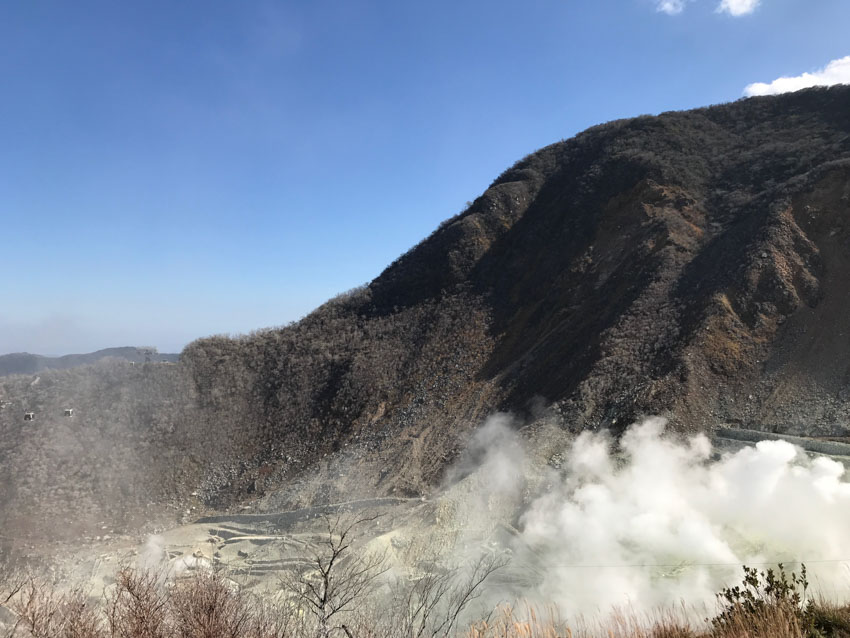 After browsing a small geological museum about the volcanic nature of Hakone that cost us ¥100, we took the time to buy some black eggs that had been cooked in the hot springs. The shells are blackened by the sulphur although I don't think it is clear how or why. You had to pay ¥500 for five eggs, but we didn't want five. A young couple in front of us in line overheard us – they spoke English as well and also didn't want to be stuck with five eggs when they just wanted one each. They asked if we wanted to split the cost – sure! 🥚
The egg, fascinating as it was, tasted like a normal hard-boiled egg. I wasn't expecting much else (but OMG an opportunity to eat protein, why not!), but I'm just not a fan of hard-boiled eggs because I don't like the crumbly yolk. I much prefer soft-boiled.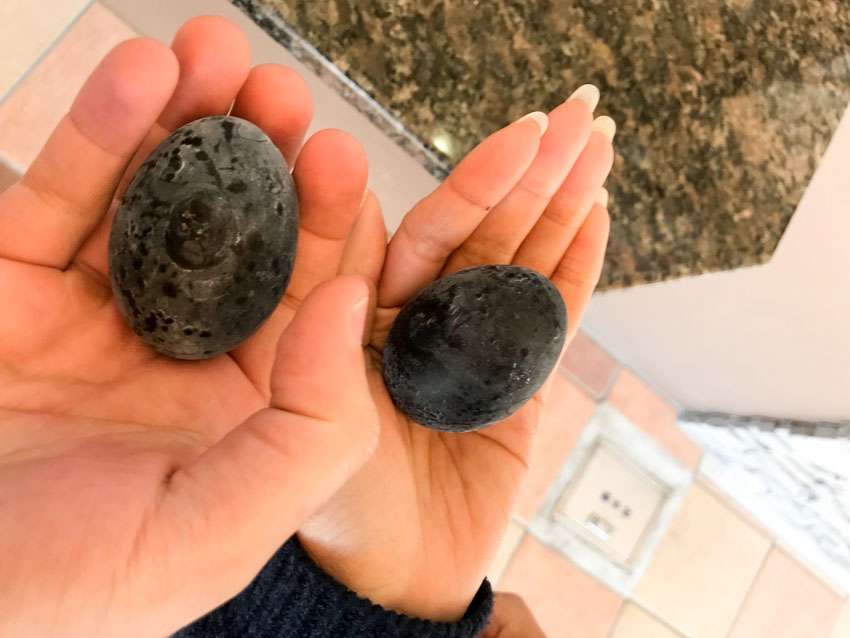 We travelled back to Yamanochaya by the Hakone Sightseeing Boat then caught a bus. The boat was like a ferry that travelled through Lake Ashinoko, then we switched over to a bus. The traffic was really nasty. It took a really long time. A lot of roads in Hakone only have one lane per direction so if it gets busy the vehicles get backed up.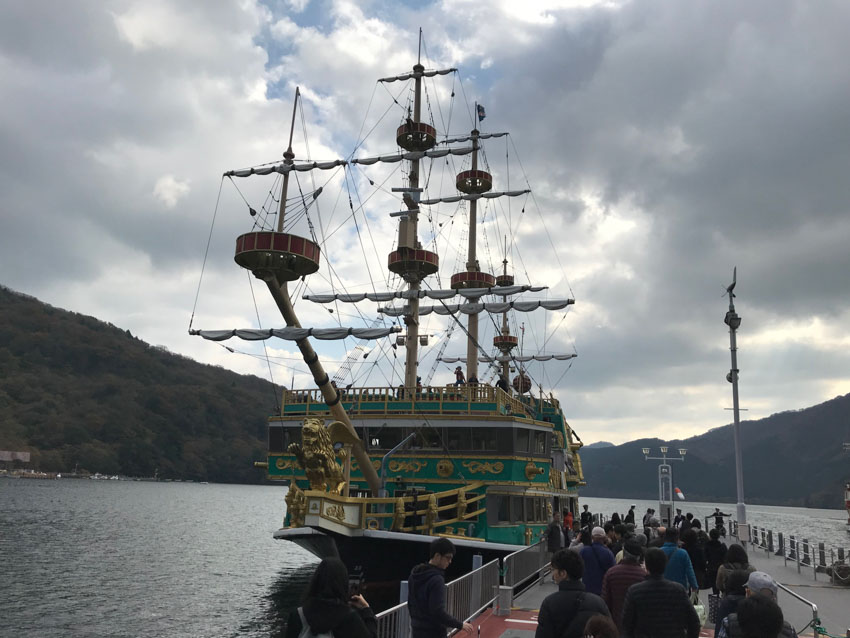 Back at Yamanochaya they had our suitcases and shoes ready for checking out. We decided to get a taxi to the train station instead of trying to lug our suitcases around. 🚕 I was going to miss the relaxing onsen so much!
After stocking up on some food for the journey, we boarded the romance train, which goes directly from Odawara to Shinjuku – wonderfully enough, that's exactly where we were staying in our last city of the trip – Tokyo! 🌟
I'll try not to leave such a long gap until the next travel post! 🙏😘
---
Photos in this post were taken by me or Nick on our iPhone 7s, or on my Canon 6D.
Although we returned from our honeymoon three months ago, you can see the rest of our honeymoon adventures with the hashtag #thecookeshoneymoon on Twitter (mostly me) or on Instagram (mostly Nick). 💖
Information in this post about the Japanese kaiseki cuisine was sourced from the menu supplied by Yamanochaya and Understanding Kaiseki, as well as my own knowledge and familiarity of the Japanese language. If any information in this post is incorrect please let me know.
Other posts in this series: