Fashion Friday: Autumn Flame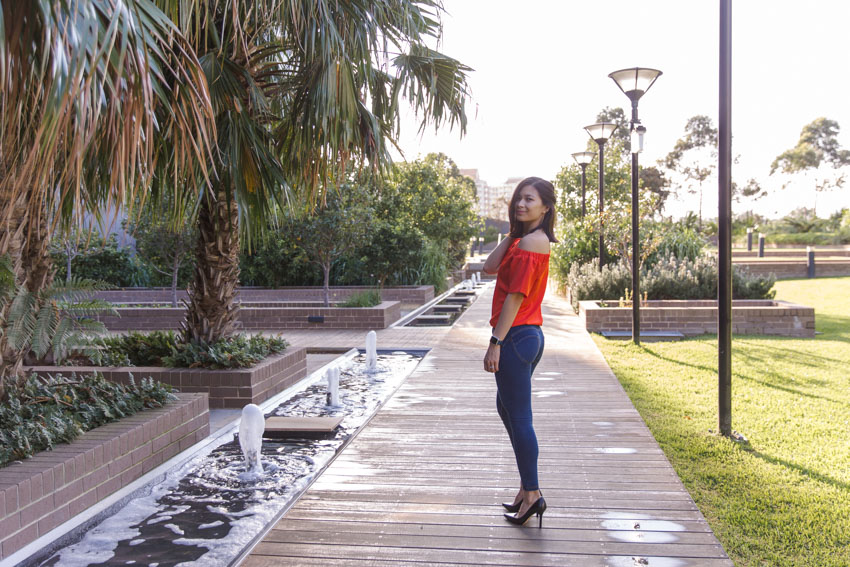 This edition of Fashion Friday features orange! 🧡
I bought this orange top almost a year ago. I actually wanted a different top but I had to spend over $50 to get free shipping, so I put this in my cart too. I may have put it in based on the colour, as I already had an orange dress (featured in the Tigerlily edition of Fashion Friday) that I was quite fond of, I no longer owned the orange top featured in Tangerine because it had gotten old, and I felt like trying another off-shoulder top.
I wasn't too sure about it when I brought it home and tried it on, but it's definitely grown on me. It fits really well, for an off-shoulder top, and I do like the bold colour. The length of the top is not too long either, so it can be tucked into skirts or pants easily, or worn out without looking too long.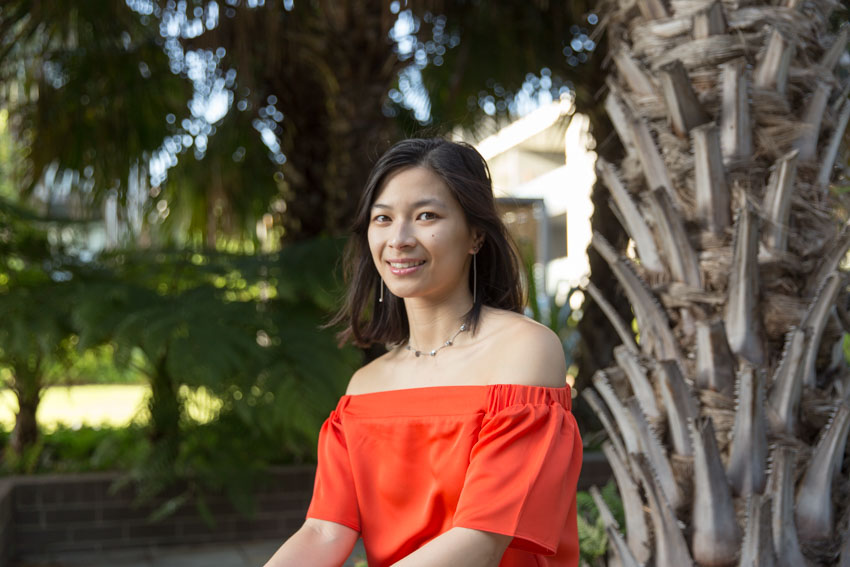 Let's talk about the pants! The brand is Freddy, and they're known for their "butt-shaping technology" in their jeans. Girls with big legs who can't fit into a normal pair of jeans (like me) swear by Freddys. Let me get this straight though – they are not really jeans. More like jeggings. They are supposed to accentuate your thighs and butt by giving your butt a lift, with the silicone banding inside. However, some girls have mentioned that it doesn't work with the shape of their butt, and I do think you actually have to have some semblance of butt to begin with, in order to have a shapely-looking behind in these pants.
I have actually thought about writing my own detailed review about Freddys, and reviews of other websites I purchase from, but I'm not sure if many people would be interested like they used to be. I used to write quite a handful of product reviews on my blog, do you think I should get back into them? 🙂
I actually own a pair of plain black Freddy pants but found them disappointing, which is why when I bought this denim style pair, I was hoping they would be much better. I'd also held off buying the black pair for probably a couple of years, since I had heard of the brand a long time ago. The material of the black pair felt really cheap and stretchy, and the ankles were not snug but were very loose. Thankfully this (much more expensive) denim pair was more impressive. It holds everything in and is quite comfortable and stylish. I bought them for a discounted price though, and wouldn't really recommend them at full price. 😬
Now to the shoes. You've all seen me wear some really nice black heels/pumps in previous outfits, and even a variety of boots. But after a lot of those black heels I used to own got worn out beyond repair, I realised I needed to invest in a basic, simple pair of black heels. I honestly wasn't sure where to look at first, but since I'm used to buying a lot of stuff from The Iconic, thanks to its free shipping and easy returns, I thought I would take a look there.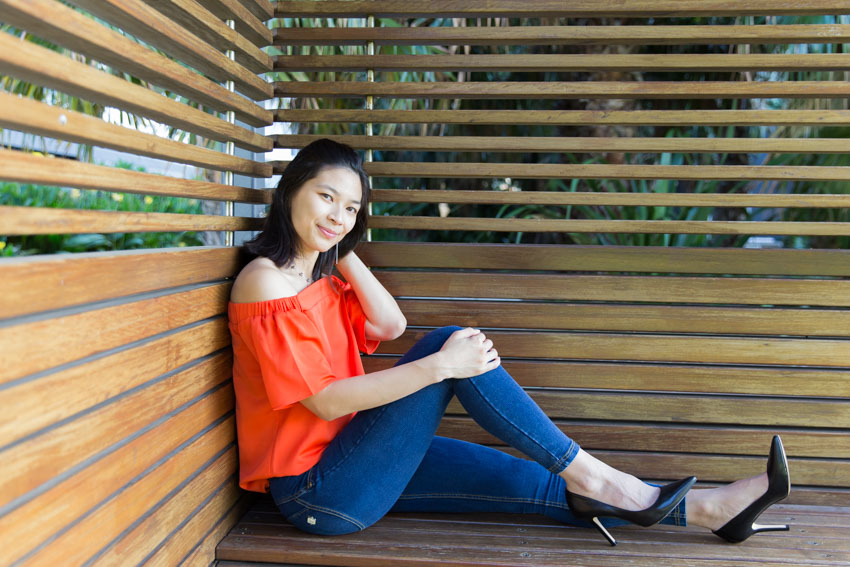 The brand of these shoes is Nine West. My friends have raved about their shoes. I must have had some misconceptions about them before, because I remember going into a Nine West store a few times and never being able to find shoes in my size. I was left with the impression that they didn't sell my size, or at least never seemed to have my size in stock. I nabbed these when The Iconic had a sale on shoes.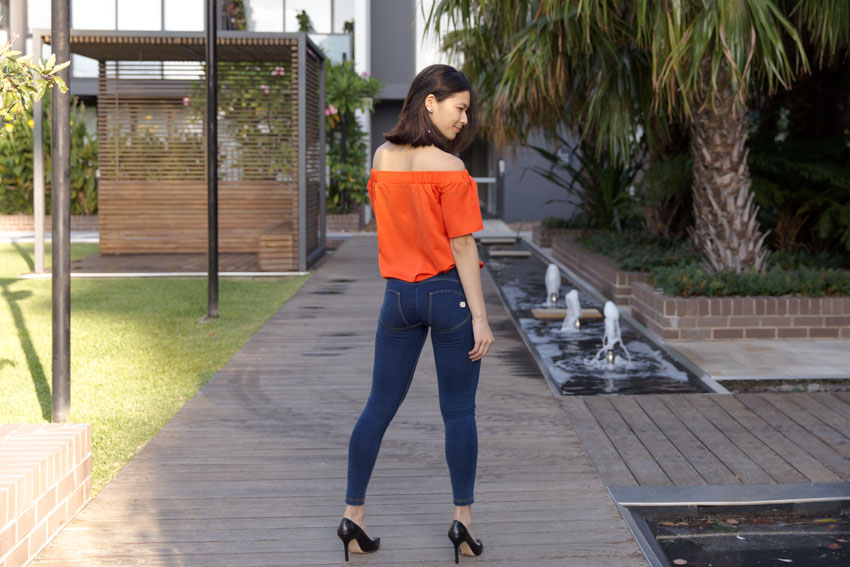 I believe these Martina heels are from Nine West's core collection, and they are actually fairly comfortable to walk in! After long periods of time, as with any heel, they do leave my feet sore, but otherwise they hold up well without being painful. They're definitely on the higher side but I like them. I bought another pump shoe from Nine West, in a nude colour and patent leather, but it's a style that has a shorter heel. I don't know why but it feels like my feet sink more into the shorter heel? 🤔
I wore the necklace because it's one of the only ones I have that goes well with my off-shoulder tops. 😅 Longer necklaces kinda get in the way of the straight front of an off-shoulder top, so I go for chokers and shorter necklaces instead. I wore it in Electric Blue a month ago.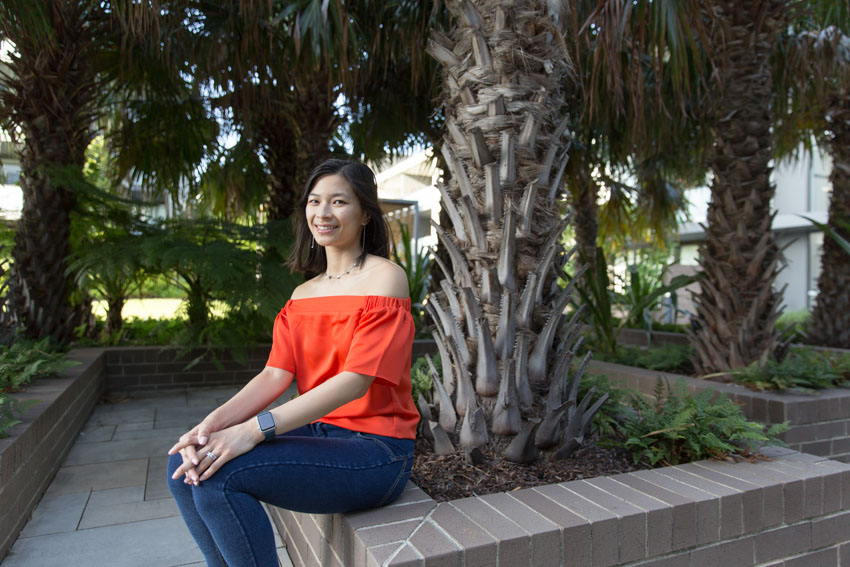 My nails are from Personail. This is another site I wouldn't mind writing a detailed review on! I discovered them at a market last year, and was not sure if their nail wraps would be as good quality as the ones from Scratch. They had an offer for first customers, and I was pleased to find that their wraps lasted a long time and were easy to apply. I've come across other nail wraps that are too thick or don't work well with my nails.
This style is called "Overtime" and it's pink with silver lines. Normally I hate pink, but I thought this looked like a subtle, nice neutral colour that could go with anything. After all, the design is inspired by being such a busy gal that you need a nail design that is an all-rounder.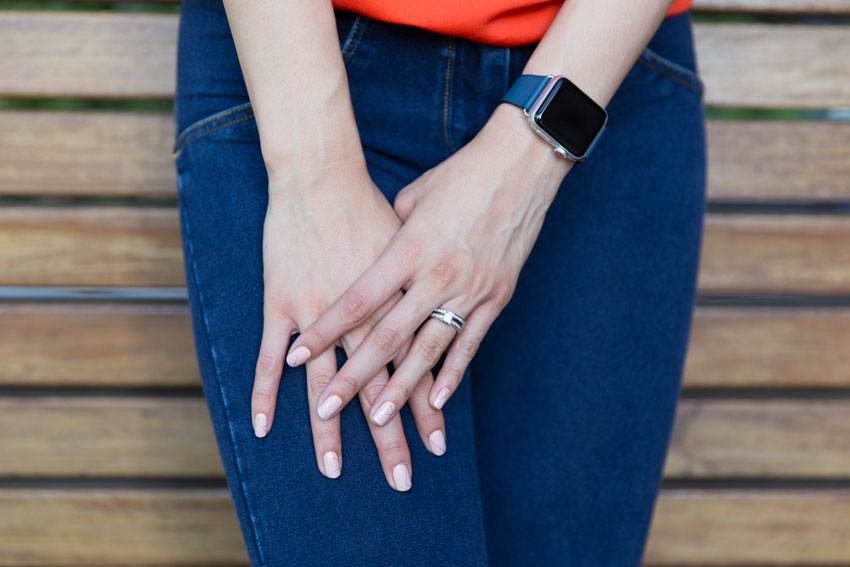 In throwing this outfit together I didn't put too much thought into it. I just wanted to wear these pants, and I wanted a cute top to go with it. I thought the orange one was fun enough. 🧡🧡🧡
This outfit was named Autumn Flame because it's autumn and it's hot stuff. 🔥 I simply couldn't get more creative, haha.
📷 All photography by Nick.
Outfit details
---
Do you think I should write some reviews on some of the online stores I shop at? I used to write a lot of reviews in 2015! I've got some stores in mind that I'd love to share my thoughts on.