Fashion Friday: Electric Blue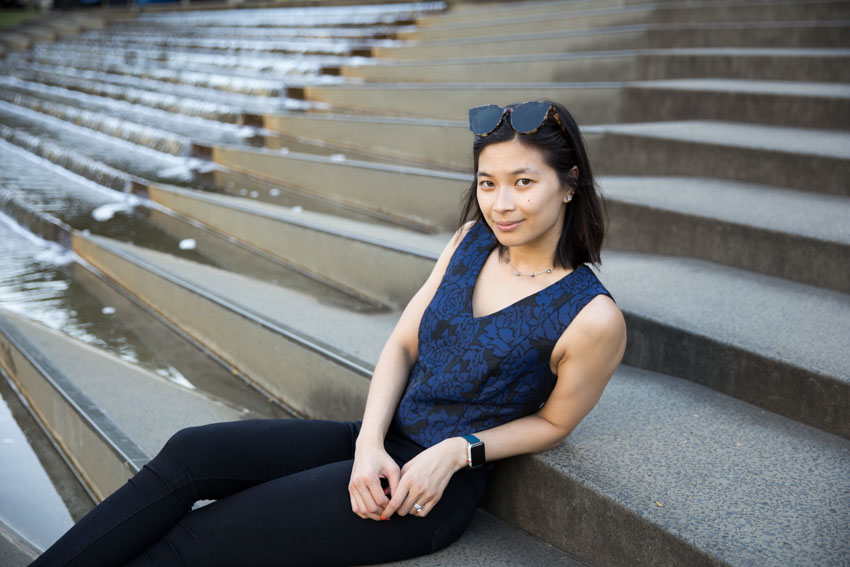 I feel like I write this every time, but I'm really excited about this outfit. 😄 I think this one is because I've been wearing these jeans a lot as of late, and I've generally just worn this ensemble a handful of times.
Let's start with the jeans. Now I haven't had a pair of black skinny jeans fit me in forever. 😢 I have really big quads, and a small waist, so a lot of jeans don't fit my legs and butt while fitting my waist at the same time. It all comes with those muscle gains! I noticed my work friend Krystalyn had a pair of black jeans that seemed to fit her perfectly, and she's an avid gym-goer as well. She started raving about them and how stretchy and fitted they are, and told me where she got them so I gave them a shot too. They turned out to be a serious winner. They fit really well, not to mention Krys and I are both shorties, and these jeans are just the right length on us. ☺️ She saved my life telling me about these jeans, haha!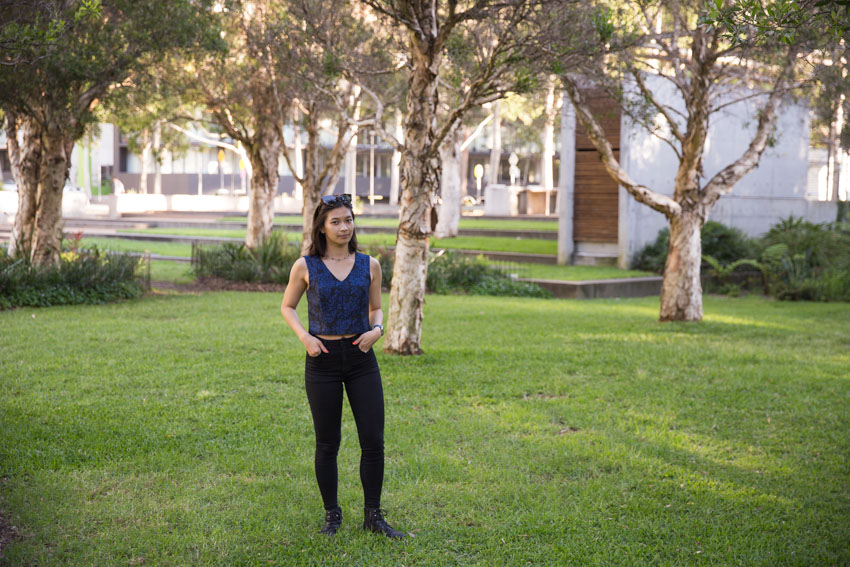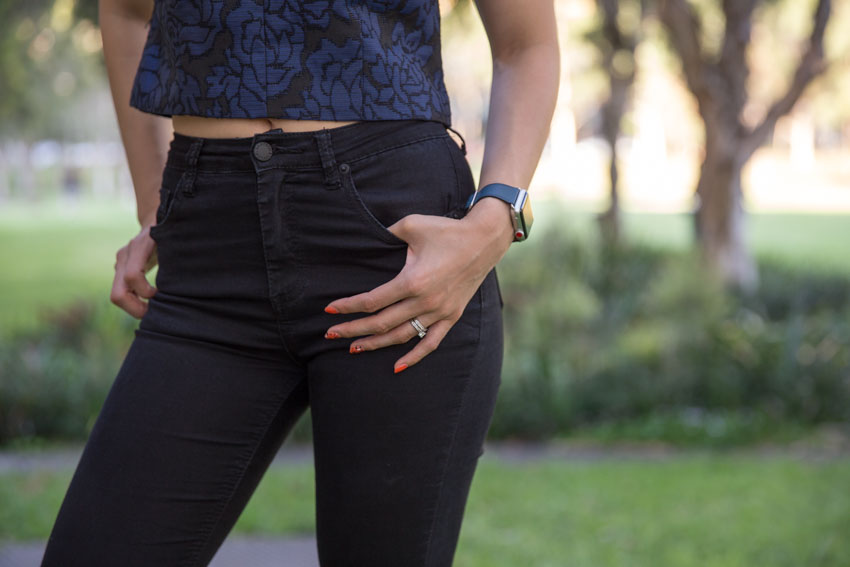 I have actually had this top for a while and it's a nice top with a matching long high-waisted skirt. Together, the two almost look like a dress without too much of a gap. I'd never thought of wearing each piece on its own, but then I thought, "This is a nice top that I might be able to wear with other bottoms…"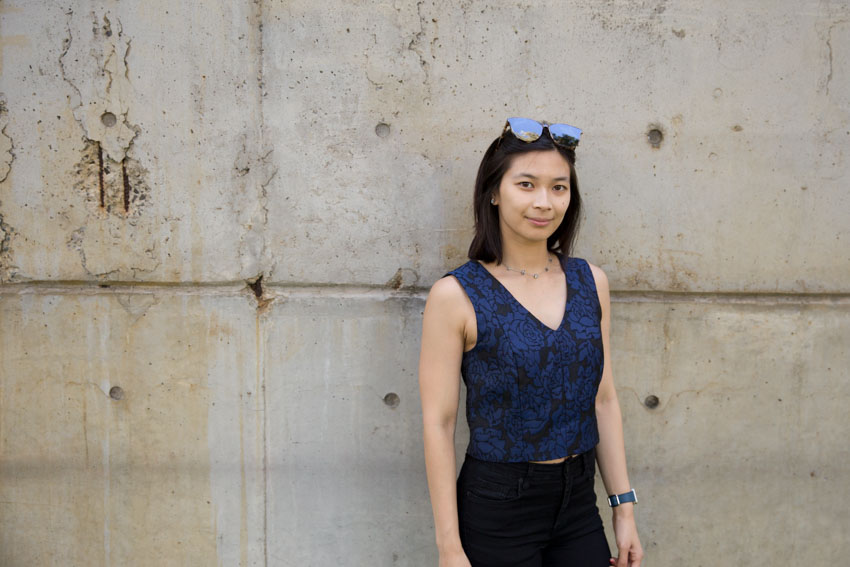 I like the v-neck of the top because I don't really own many nice tops that are v-necks. I have some t-shirts but they're pretty basic stuff. As you might know as well, I like crop tops or tops that are shorter than a regular length, and the fact that this one is slightly cropped is a plus for me.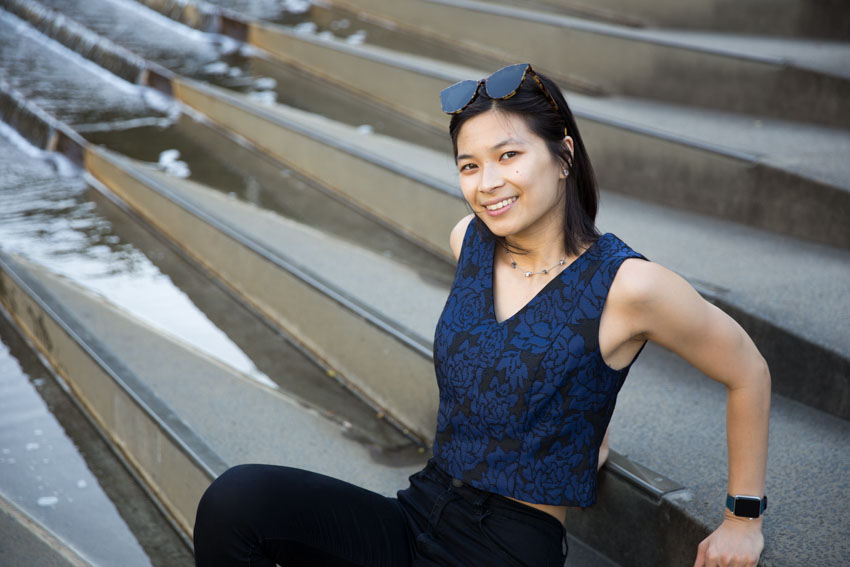 I wore these shoes because they are like a staple matching shoe that goes with black skinny jeans, and they give this otherwise classy outfit a bit of edge. Unfortunately, a few days after taking these photos, it rained and my foot ended up getting really wet. 🤨 It turns out the soles of the shoes were so worn down that a hole started to form in one side. I'm not even joking – I have used these shoes for travelling, hiking, walking on rough ground, I've walked miles and miles in them as general walking shoes, and I think it was just time. I've had them for about four years and they've been to various countries outside of Australia, and all around Sydney, and they have accompanied me to so many concerts. I guess it was time.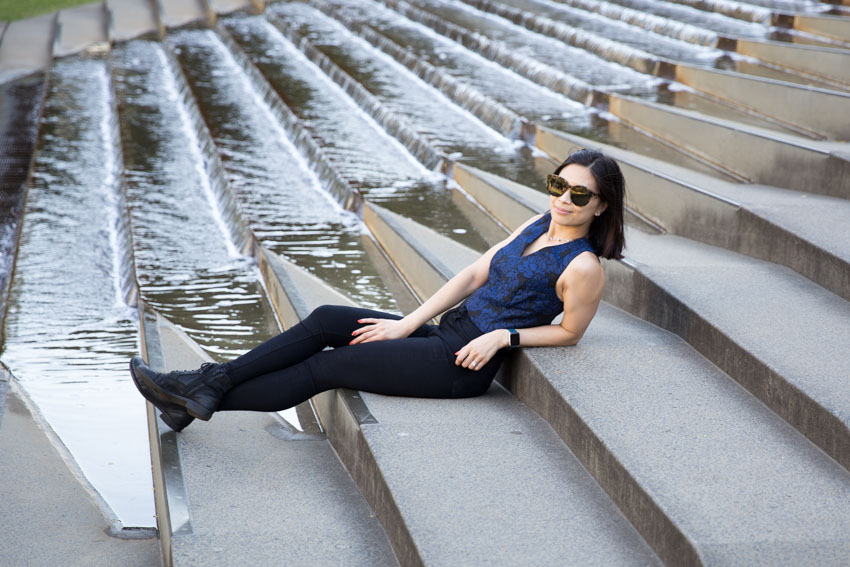 Will I get another pair that's similar? I'm thinking more purpose here than style, even though I grew to really love this style of shoe. I might find a boot that doesn't cover the ankle as much, or doesn't have laces but just slips on. But for now I'm going to sit and think about it. I definitely don't have many flat shoes that had the comfort these shoes had.
I got my sunglasses from Gentle Monster in Korea when we went there last year. I was really hesitant to buy at first, since these are a pair of designer sunglasses so were quite expensive (about $300! Still not too bad for good quality sunglasses). But I have owned my Fossil sunglasses for a while, and I was getting a bit bored of the shape and the rectangular aviator style. I wanted something a bit bold and funky.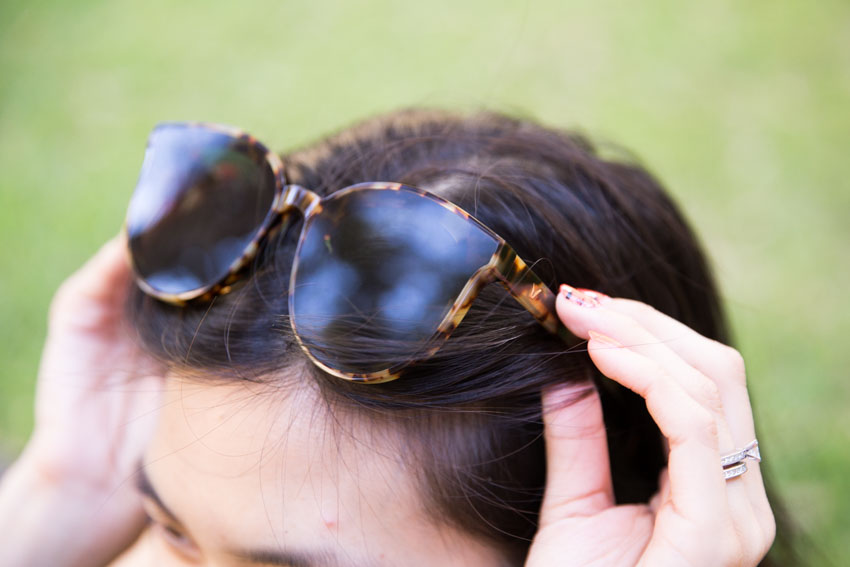 I had tried this style of sunglasses in black, thinking that maybe I should get black sunglasses since it's such a classic colour. But when I tried them on, both the lenses and frames were shiny reflective black, so it looked quite intense. It felt like I might look like an FBI agent or too much like Horatio from CSI: Miami, too "serious business", so I ended up going for this tortoiseshell variant. Glad I went with it! It's a pretty versatile pair that goes with anything. 😎 I didn't think I'd like tortoiseshell but I love these!
I bought the necklace from By Invite Only around the time they had a sale. It might have been a Black Friday sale, actually. I have been opting for shorter necklaces and chokers lately, because a lot of my necklaces are too long to sit nicely around my neckline with some of my tops. The necklines of some of my tops are often too high to accomodate a medium-length necklace, so chokers are go.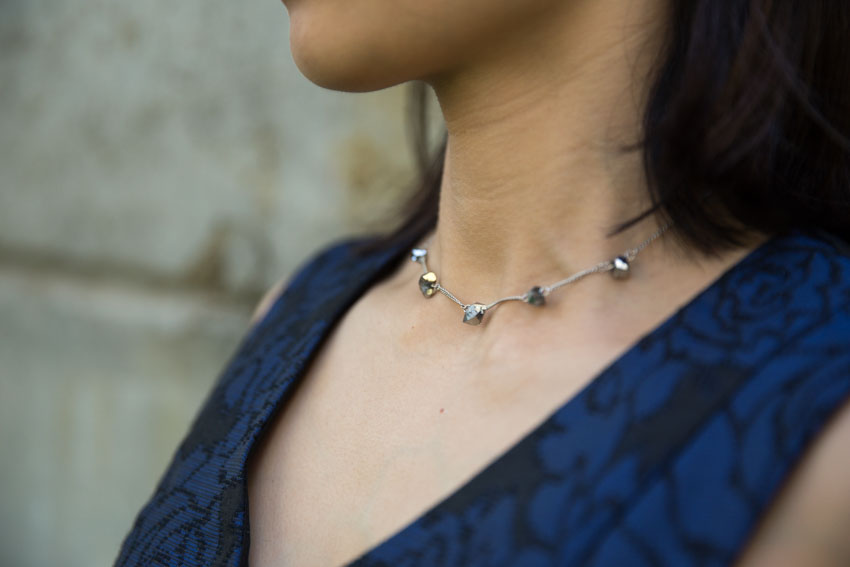 I got my shellac/gel nails done a couple of weeks ago so you can already see some nail growth. I had them a dark teal (similar to my Apple Watch band colour) and two nails as nude colour, but then I got the orange done for something different. I remember having a rather crappy and exhausting day, so it was a way to treat myself. 💅🏻 I stuck some transparent patterned nail wraps on a couple of the nails and they have sailboats on them.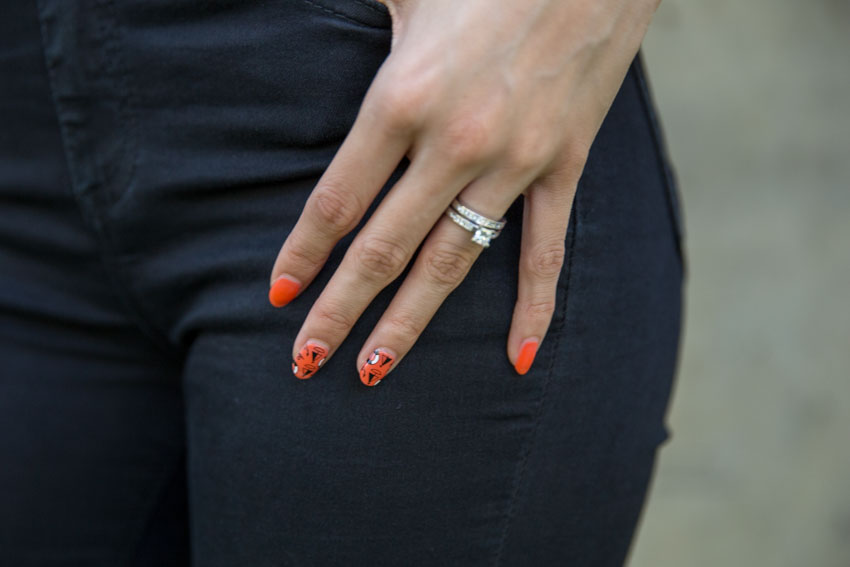 Overall this outfit is something I wear on a daily basis and really just change up the top. This top is from a rather fancy set, so I'd wear it if I do want to dress up, and then I would probably wear a pair of heels. Otherwise, most tops go with black jeans. ☺️ I had gone so long without black jeans and I thought it was possible to live without them, but actually, now that I have them, I can't live without them. 😆
This outfit was named by Nick after the ICEHOUSE song Electric Blue, because he thought the colour of the top was an electric blue sort of colour. Nice one. 💙
📷 All photography by Nick.
Outfit details