Fashion Friday: Tangerine
Orange is a funny colour. I don't have many clothes or accessories in that colour, and sometimes "orange" is given a more interesting name like "pumpkin", "tomato", "persimmon", or, in this case, I opted for "tangerine" (why are they named after fruits or vegetables?). I feel like I need to get creative with the names I've come up with for various Fashion Fridays – I have a lot of one-worded ones like Amethyst, Limeade, and Chevrons, and ones like Trash and Treasure, Black & Mixed Metals, Peach & Pearl.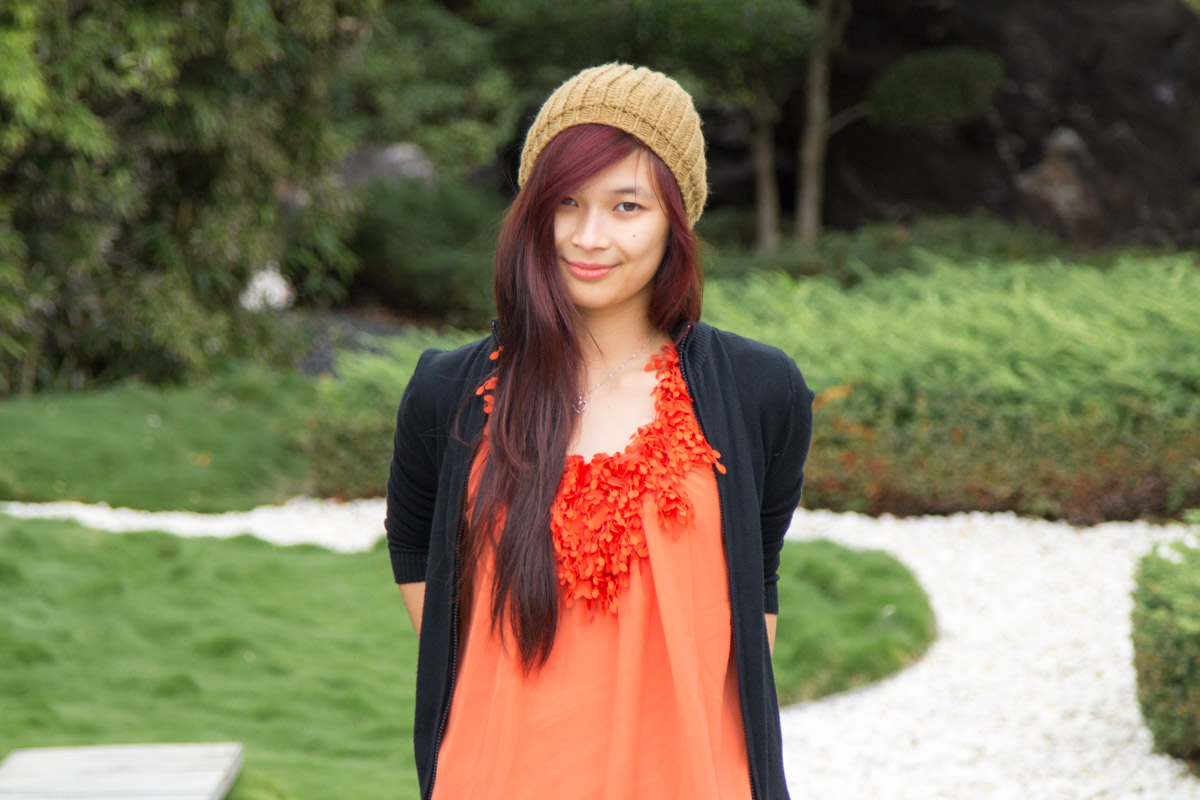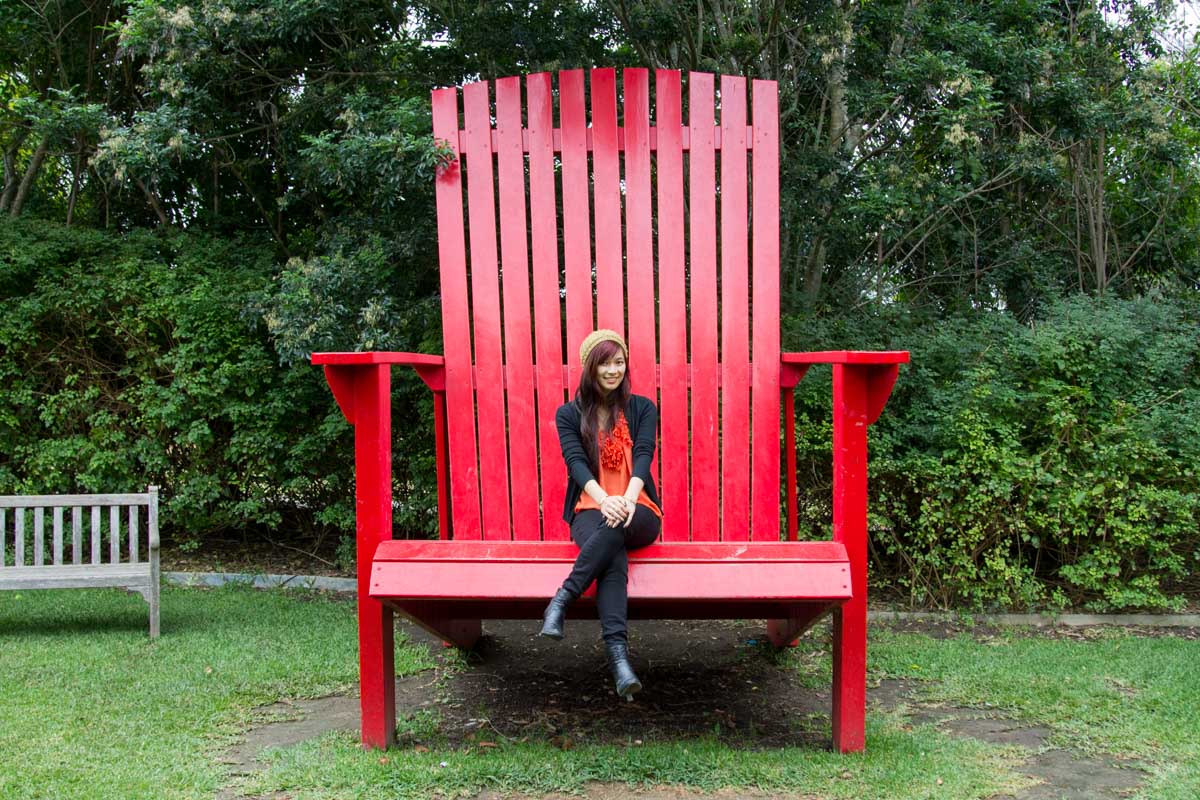 Anyway, there wasn't a particular reason I chose Tangerine here, other than for the orange coloured top. It's a top that was handed down by my mum, which I think was a fairly affordable, light top that she bought overseas, since it doesn't seem to be branded. The collar is a shredded array of thin pieces of material bunched together, each piece cut with a circle on the end. The entire collar looks resembles flowers or interesting leaves.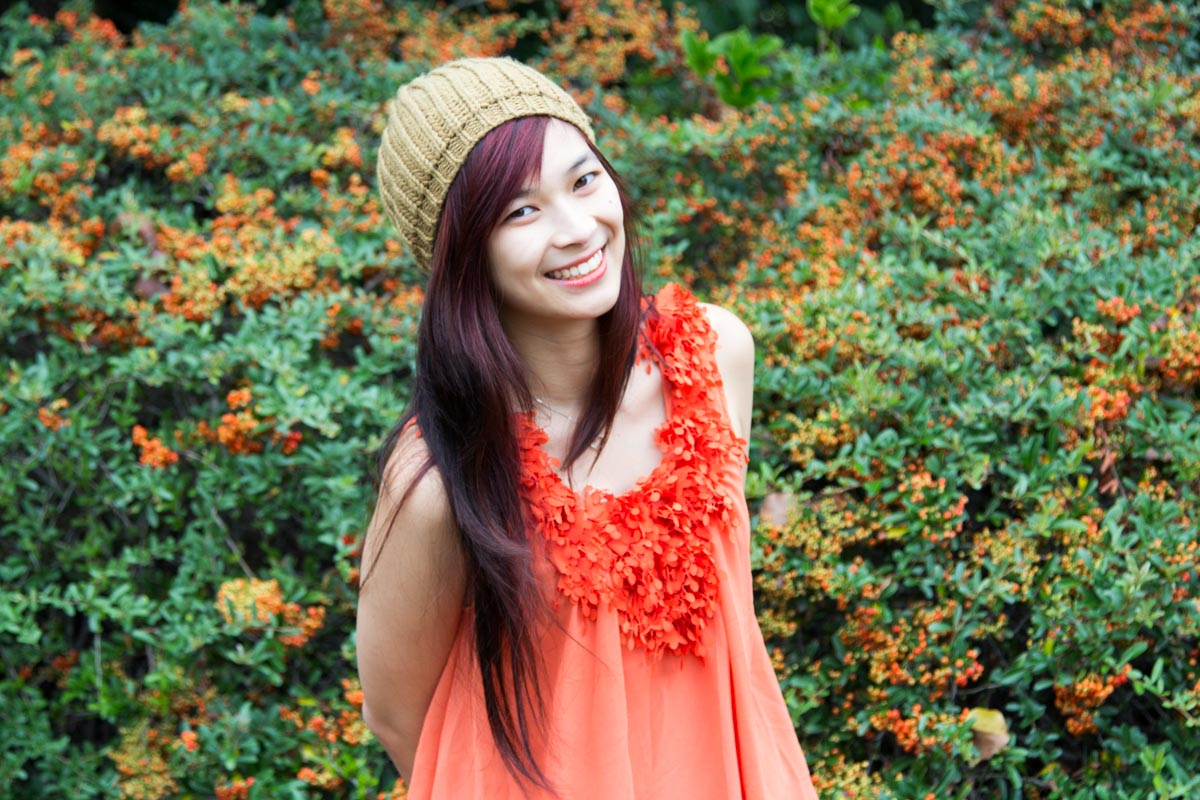 I am not usually one for high-waisted jeans. I hated them when I was younger and I very much preferred to have my jeans sitting on my hips. I'm a bit indifferent now, though this cheap pair of jeans sits quite high on the waist. I bought them for $20 or $30 from Jay Jays. Needless to say, while I did buy a pair of jeans from there before, this pair was of a less impressive quality and felt uncomfortable to wear after a few washes. They do the job, though, and will suffice until I find another pair of black skinnies.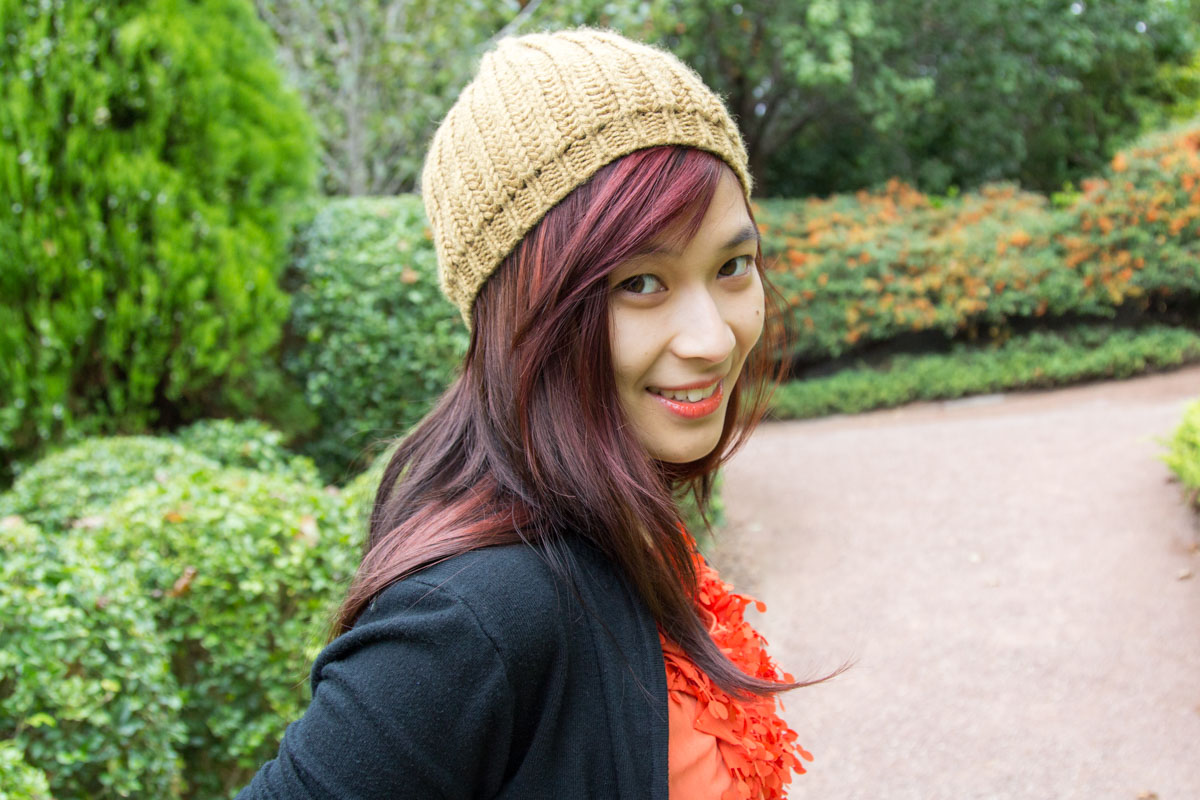 My heeled boots make an appearance yet again, and I'm sure it will take me forever and a day to find a similar pair to replace them. Until then, I hope they don't break or tear, because they have gone through quite a lot without being too destroyed. The paint on the heels are scraping off, and the bottoms are wearing away again, but this means I can wear them in the rain and to concerts without having to worry about wrecking a brand new pair of shoes. That's the thing about shoes – once they are practically destroyed, you pretty much don't mind destroying them more.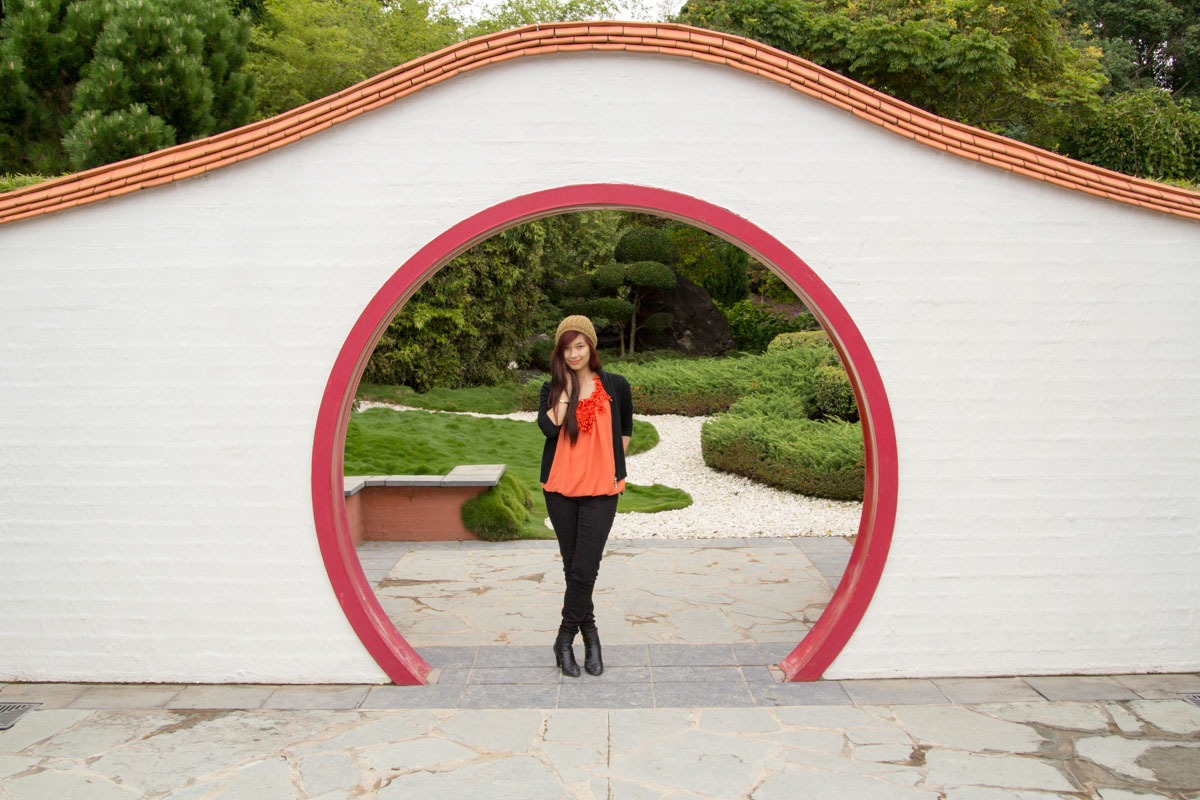 It was a particularly cold day when we did this shoot, which was actually the same day as Nick's Fashion Quarterly (which I hope you all liked, by the way!). I do have better cardigans than this black one, but this one was the one I decided to take. It has a bit of a turtleneck and has a double zip, though I don't wear it with the zipper done up.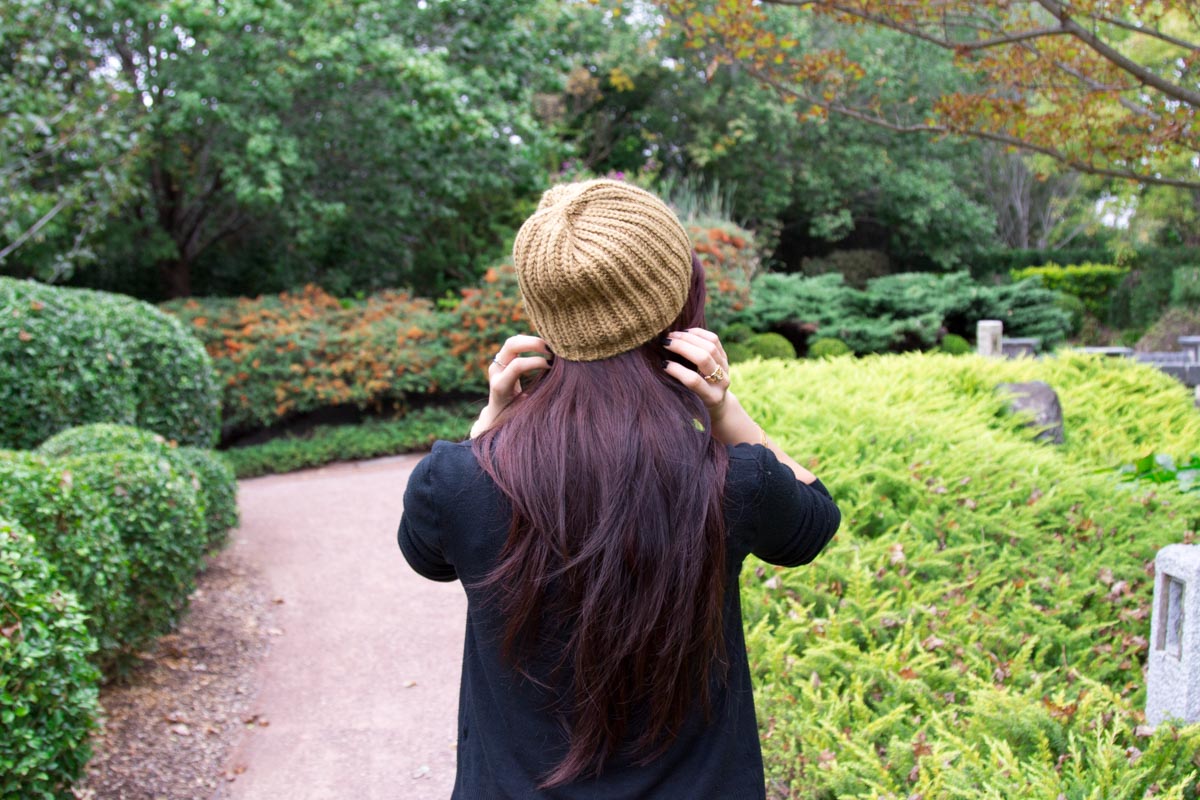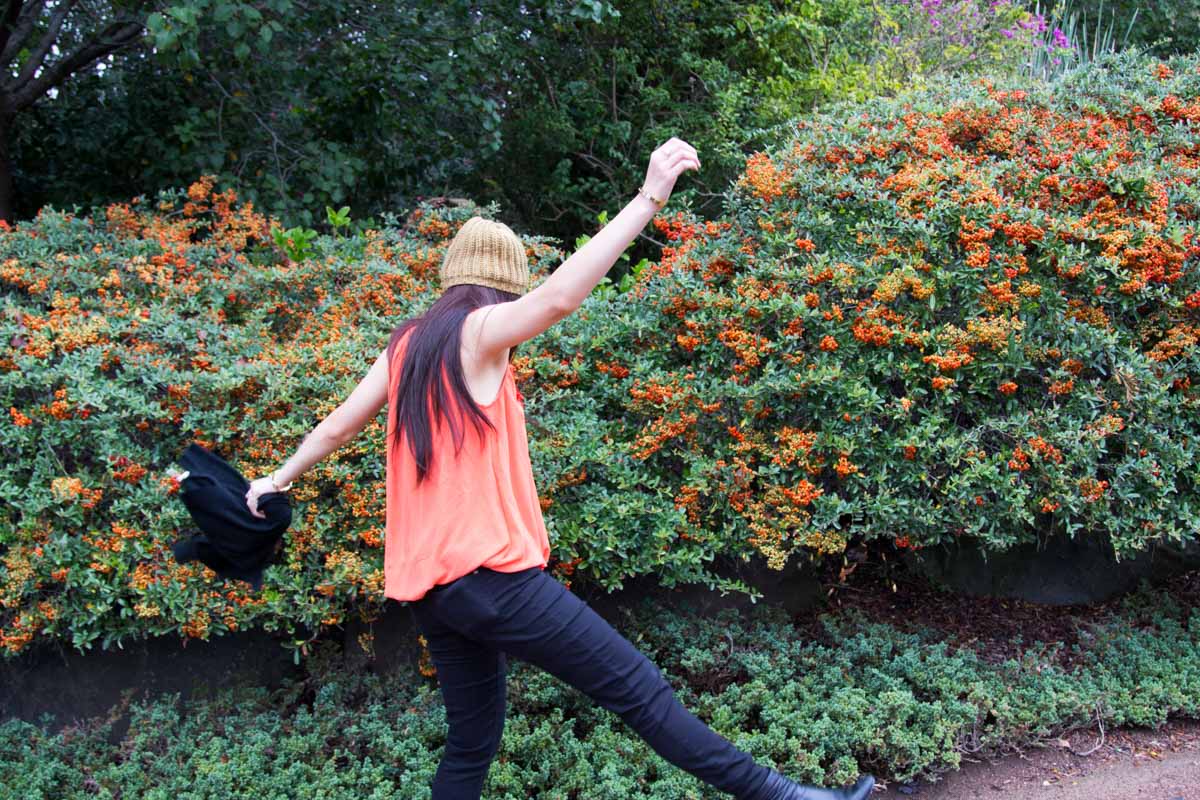 The beanie was another thing that I decided to just wear with the outfit, so this outfit wasn't completely planned. I didn't have any clothes in a similar colour to the beanie, but I thought it went alright with the orange. I don't usually wear hats but this beanie is really cute, so obviously I couldn't resist.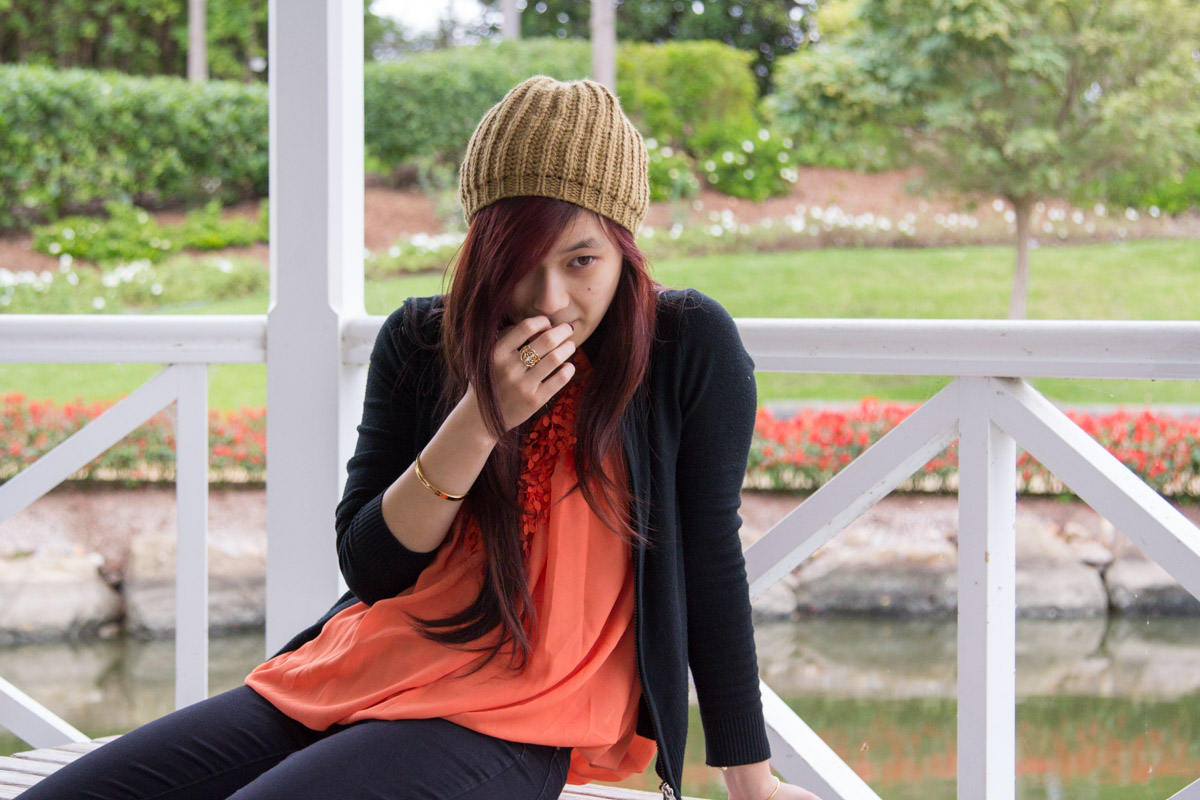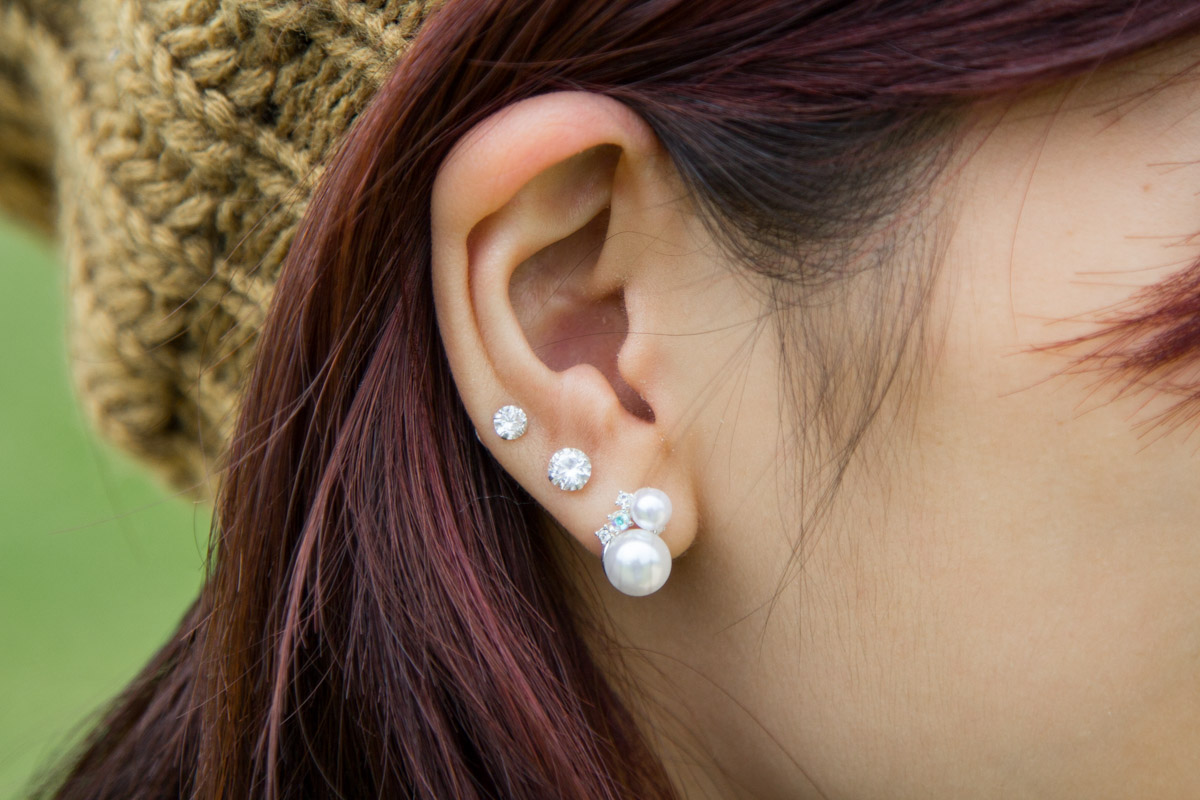 I bought the earrings from a store called So Good Jewelry. They were having a sale and these sterling silver earrings were on sale for $12.99 with 30% off. I can't do maths but a calculator tells me that I paid $9.09 for them. Since I have been obsessed with pearls lately, these earrings fit the bill. I think they are lovely!
I brought the umbrella with us because it had rained that weekend. Lucky for us, the rain didn't hit the day we took these photos, but it did later in the evening.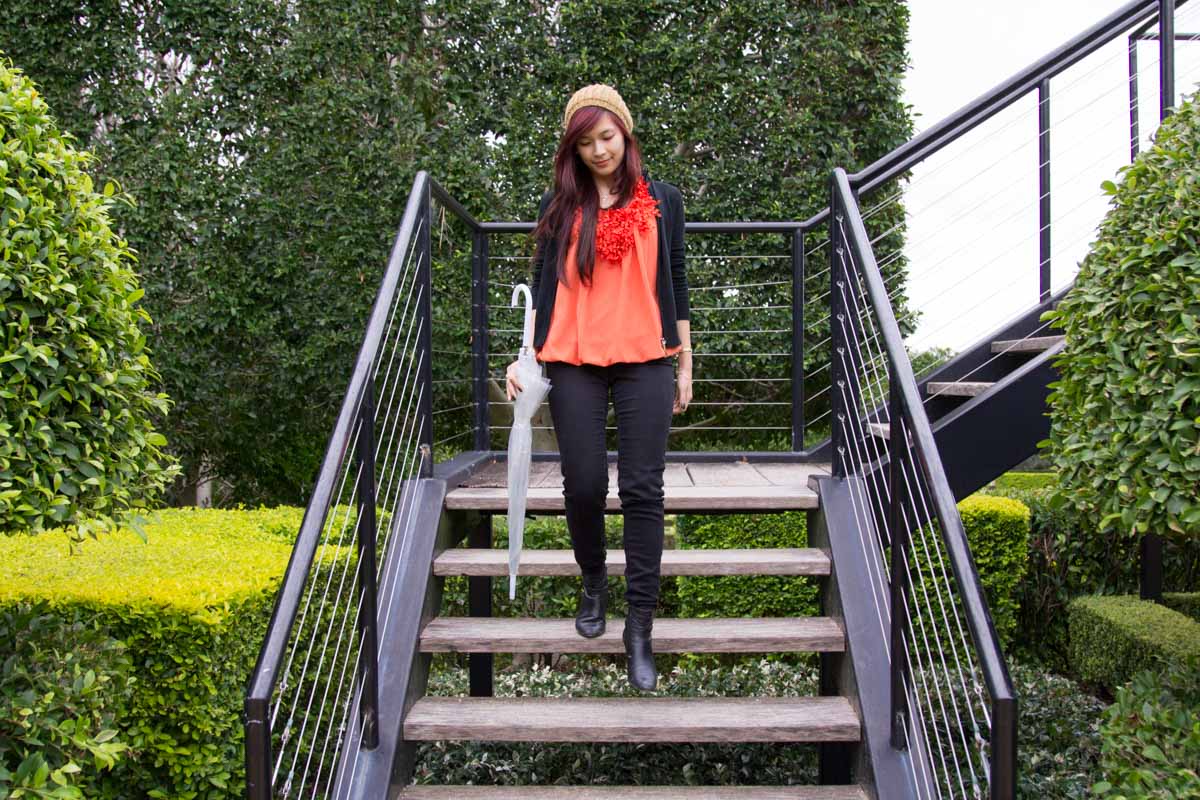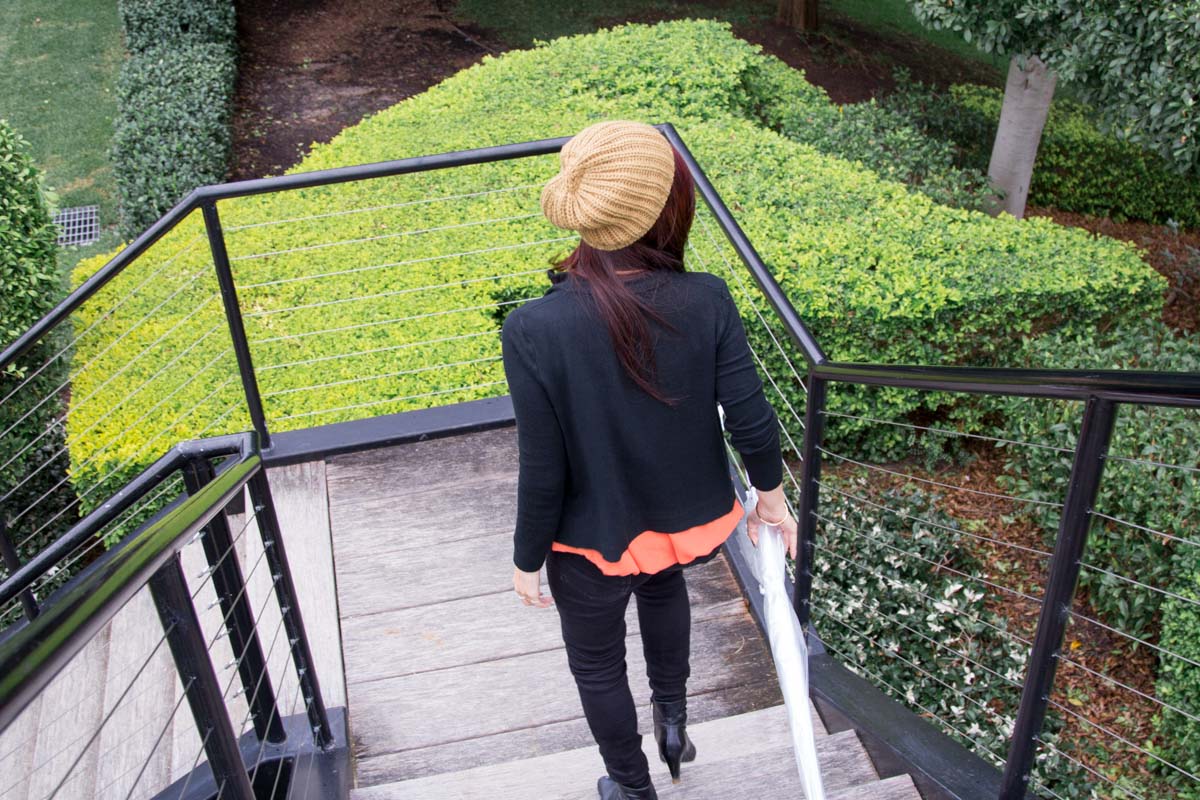 I should also add that this umbrella was destroyed in the recent Sydney torrential rain.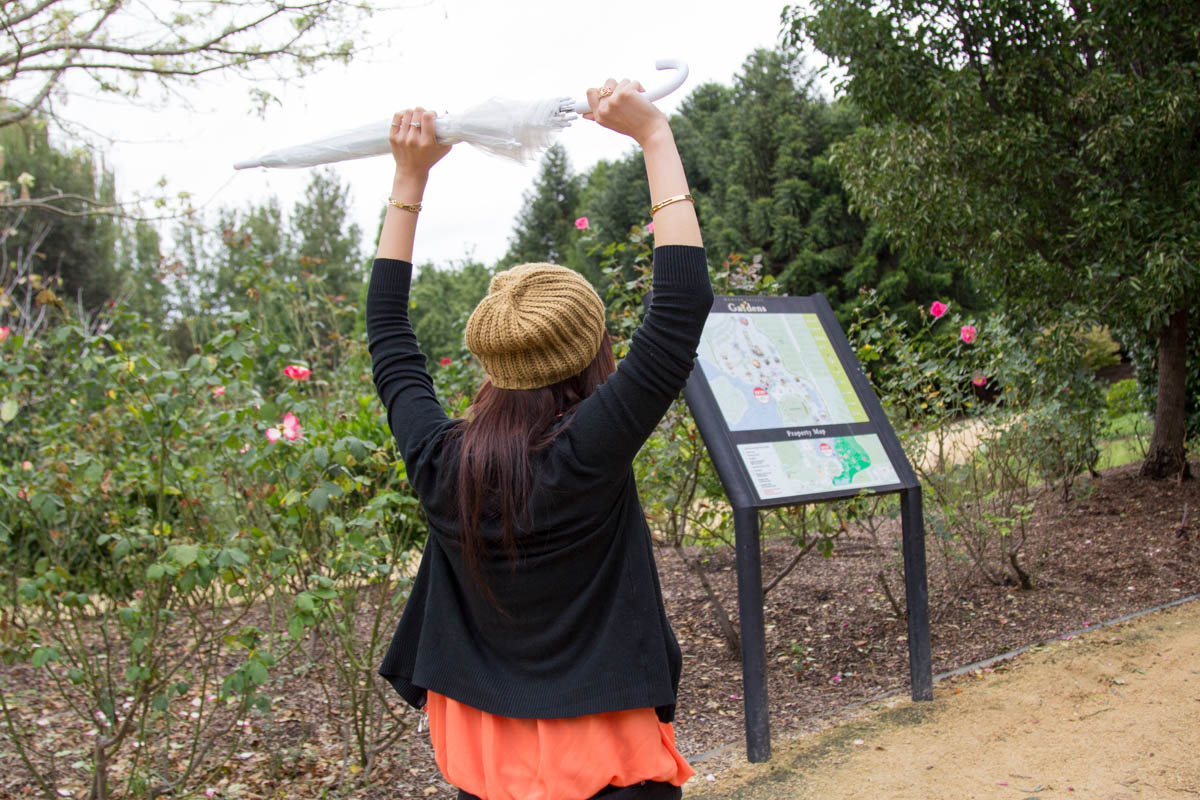 Outfit details
Top: Purchased overseas
Jeans: Jay Jays
Shoes: Jane Debster ('Egypt' boot) (purchased from Myer)
Beanie: Design Studio (purchased from Myer)
Earrings: So Good Jewelry
Wristwear: The Peach Box (Floating Crystal Bangle in Gold)
Rings: Lovisa (Celtic style ring)
Photography by Nick.