Nick's Fashion Quarterly: Autumn 2015
Today's post is written by Nick. :) It is really new for me to have someone guest post on my blog like this – apart from interviews, no one else has had a chance to feature on my blog, so it's pretty special.
I am not too sure how I came up with the name, but we decided that it was perfect. We would have found it difficult to make this a monthly thing, so we went along with a seasonal-based, quarterly segment. It's nice to have something different from the usual girly things on my blog, especially since I love fashion – so I hope you like it.
---
First of all, I just want to thank Georgie for supporting me and helping me to find my sense of fashion, and also for inviting me to do a quarterly fashion post.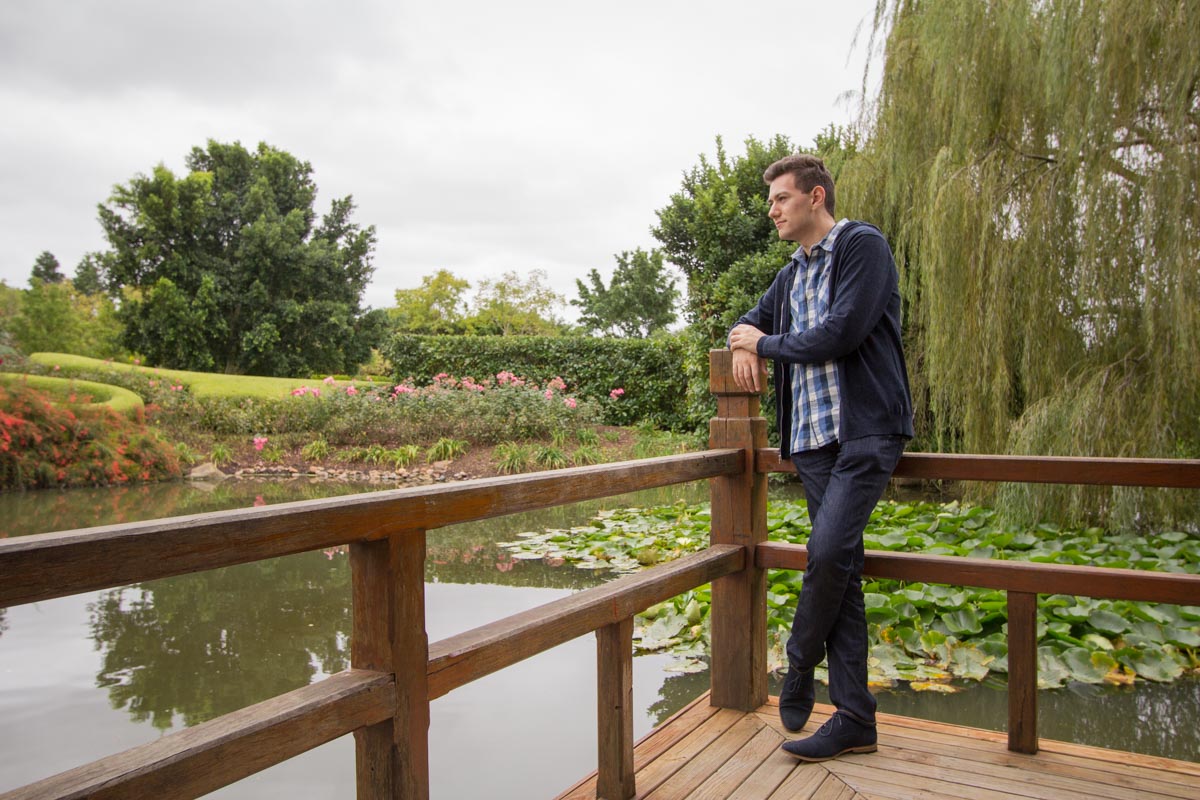 I must admit, I was a bit nervous but excited when Georgie first asked me to write a fashion post. Obviously the first question I had was, "What do I wear?". I have a lot of clothes which would have been perfect for this post, but I settled on an outfit which I mostly constructed while I was travelling abroad in the US late last year. The shoot we conducted in the Hunter Valley Gardens on a recent trip to the Hunter Valley over the Easter long weekend. It was a great location, lovely gardens, and we luckily just missed the rain.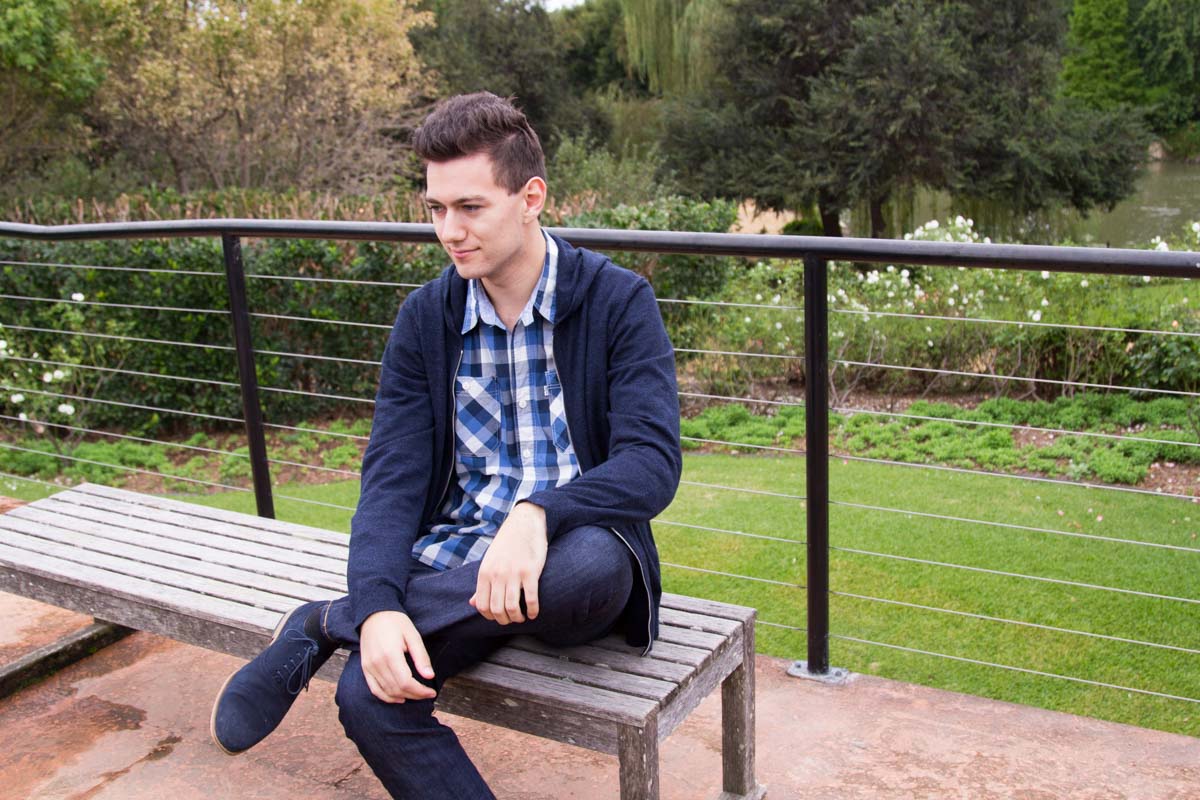 Both the jeans and shirt are from Levi's, in fact I bought them both at the same time in Soho, a neighbourhood in New York City. When it comes to denim jeans, I am particularly fond of colours which are dark, and these jeans are no exception. I had a similar pair I purchased the last time I was in New York actually from the Levi store in Woodbury Common Premium Outlets about an hours drive outside of NYC. If you want to get some serious bargain shopping done, I highly recommend a visit. I gave those pair of jeans a good workout and they still have a lot of life in them, but I wanted to get a similar pair. I was looking through the store and this particular pair of jeans stood out (I've always found it weird how we use the word "pair" for pants, I know there are two legs, but it's still just one piece of clothing, anyhow). They're dark, deep blue colour really stood out to me and they also fit great too; I only buy skinny jeans. These are definitely my favourite pair of pants right now.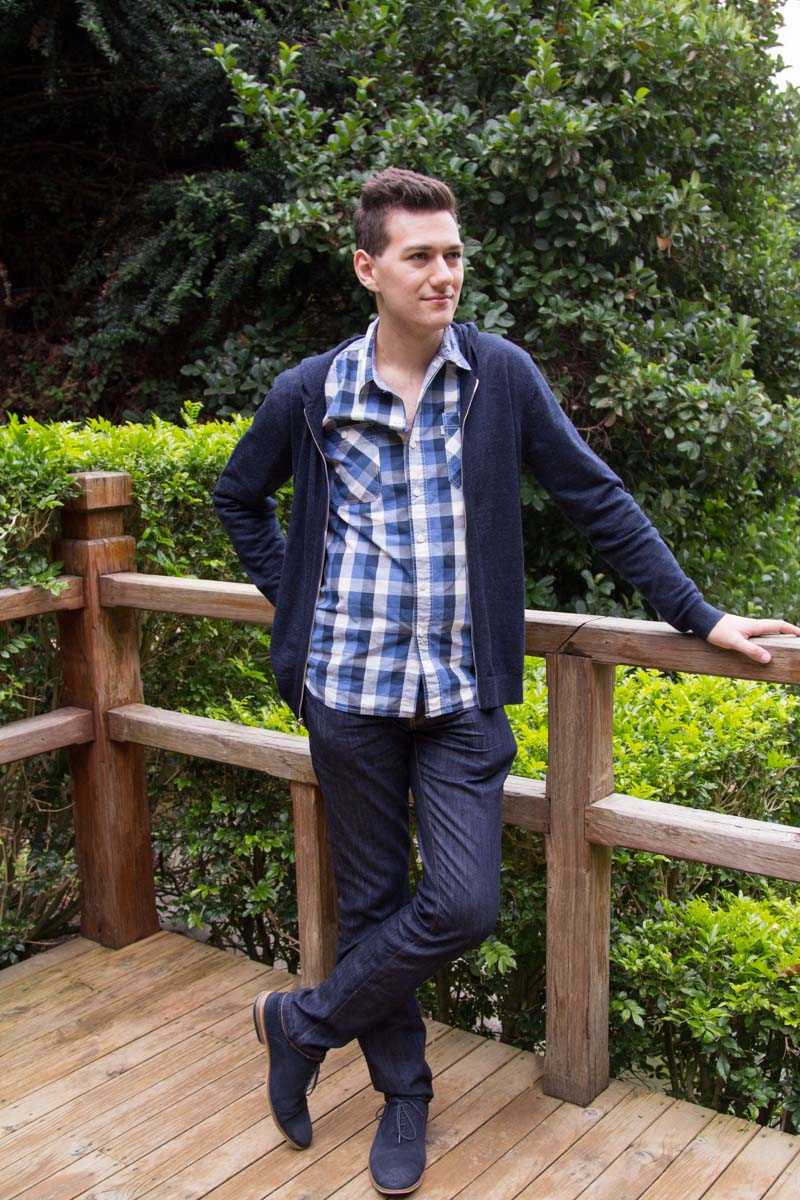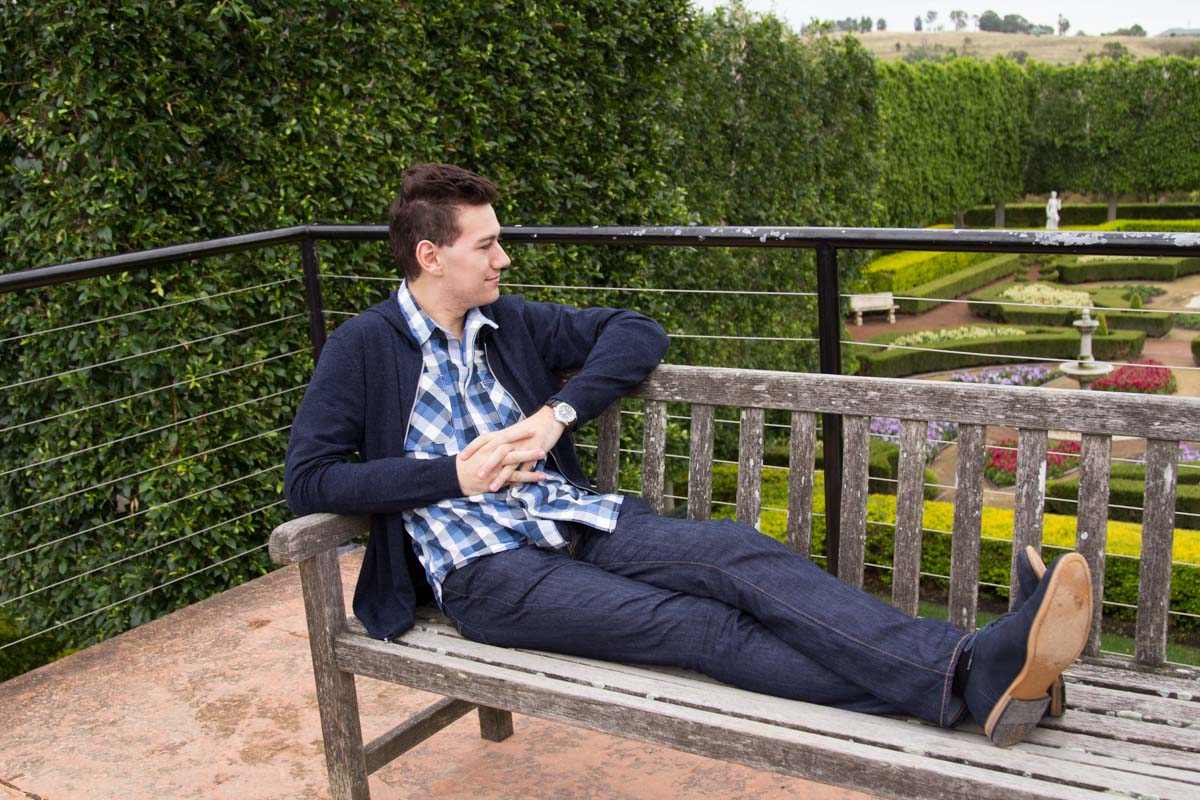 I found the shirt in the same Levi store, it pretty much instantly beckoned me to try it on. I tried it on with the jeans and it looked great, I loved the combination. It's a little bit tight around the elbows, but makes for a nice look. I have a thing for collared shirts, particularly ones with nice colours and interesting patterns, and this particular shirt fits the bill. I pretty much purchased both items to be worn together, which is why they ultimately made their way into my first post, I just love it so much!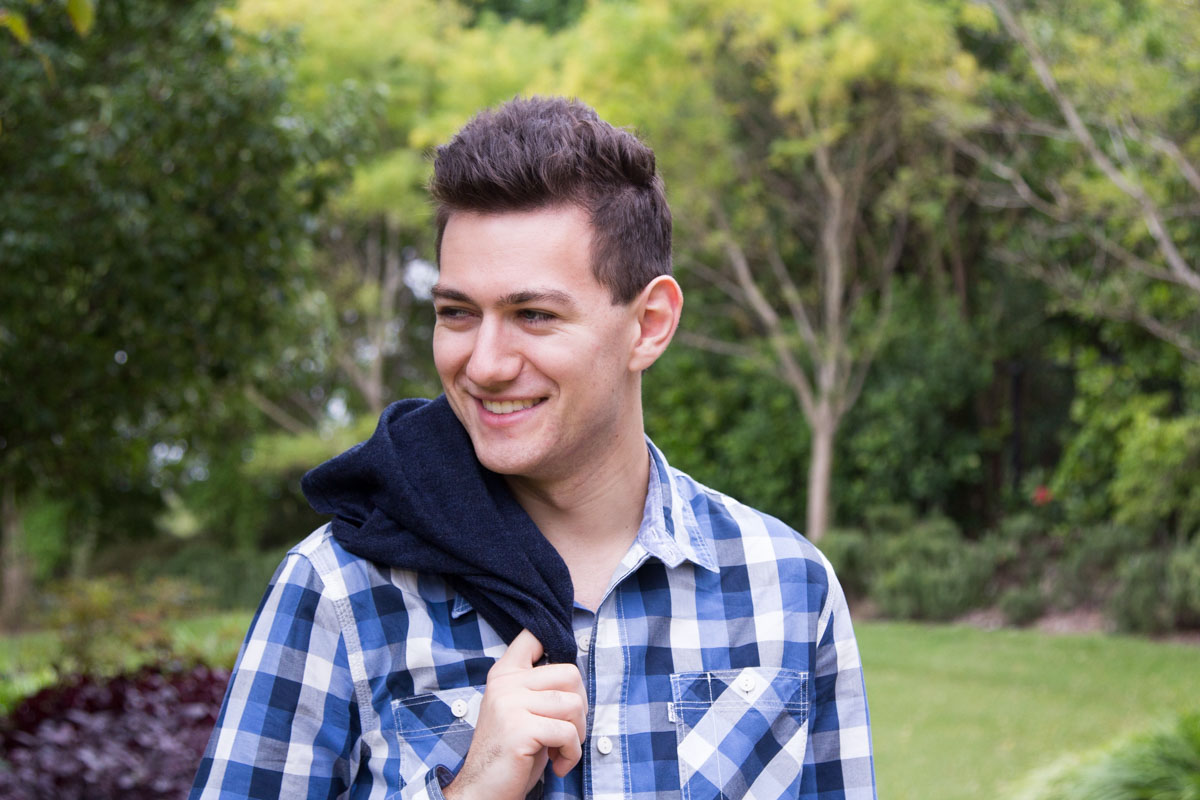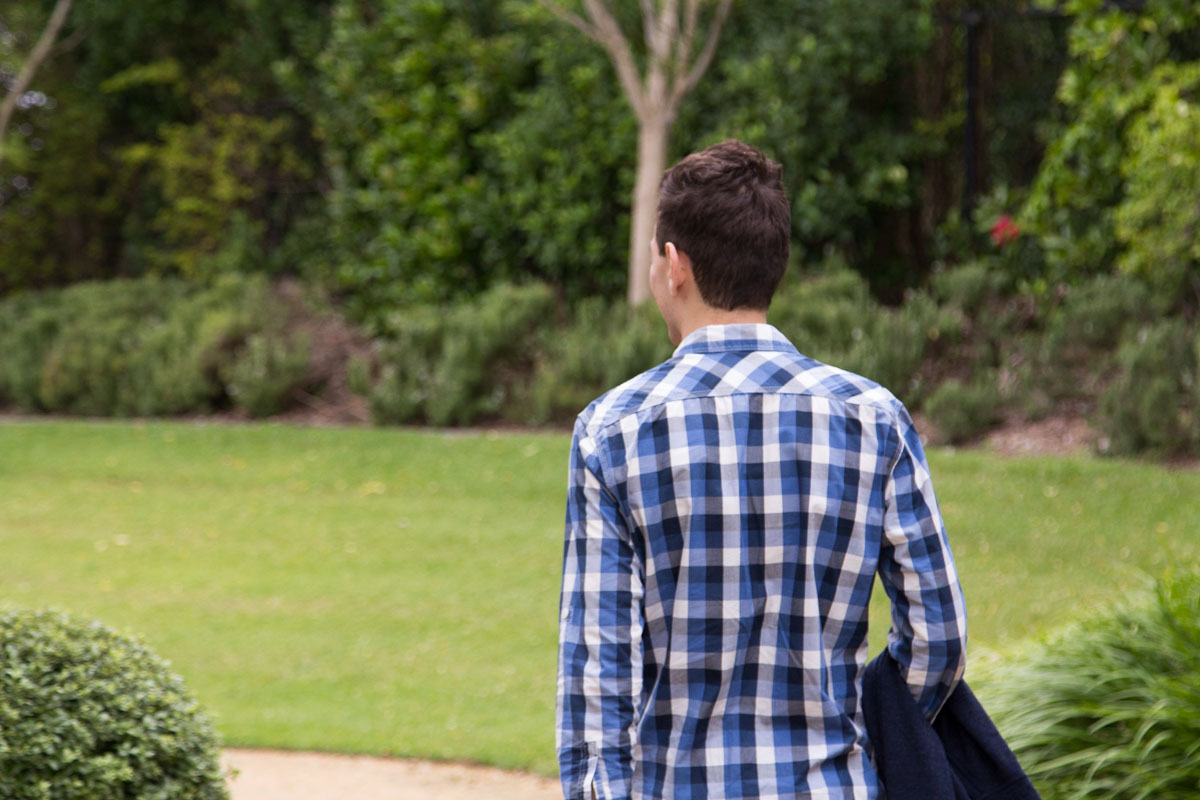 The blue jacket I also purchased on the same trip to the US, this time however from Armani Exchange. I got a great deal on the jacket and a grey jumper from the store in Santa Monica. Just a quick aside, I love buying clothes in the US. I live in Australia and the clothes in the US are always so cheap, I can easily get 50% off the Australian prices and there is so much more variety too. I always leave plenty of room in my suitcase for some serious shopping! Going back to the jacket, its lightweight, quite thin, but a really nice material. Perfect for Autumn!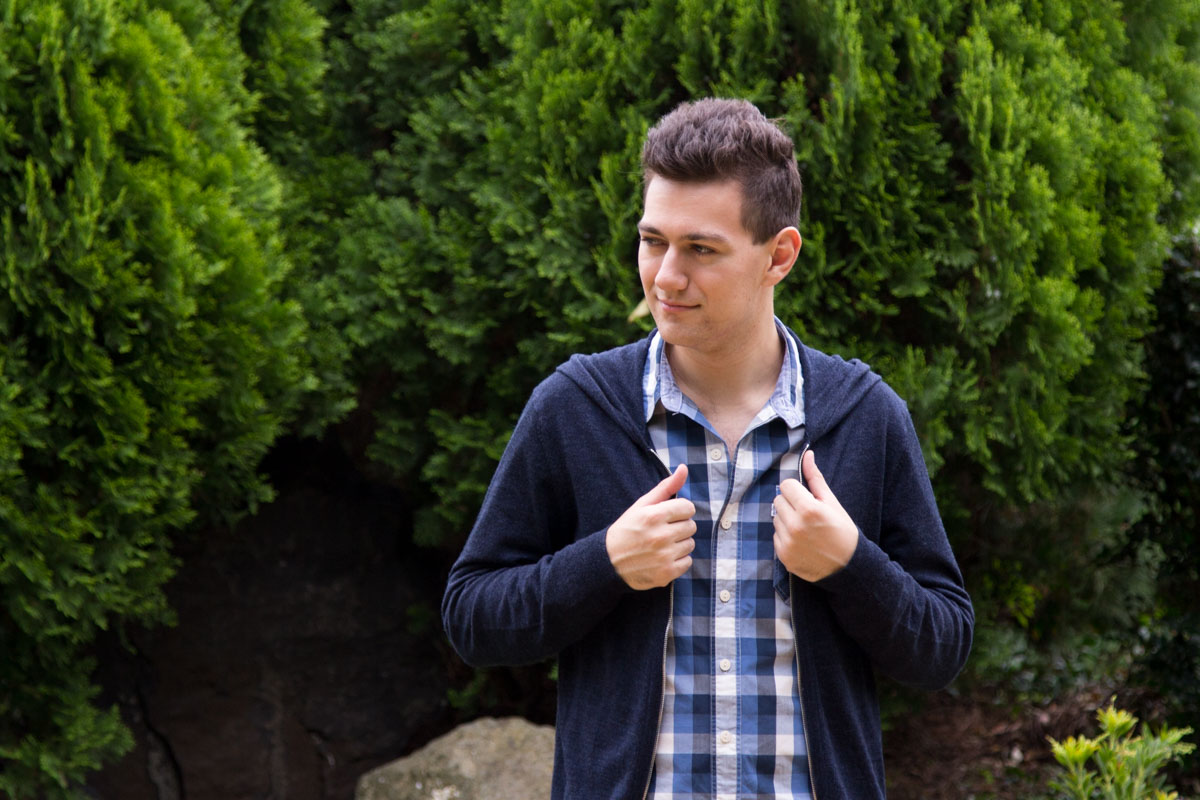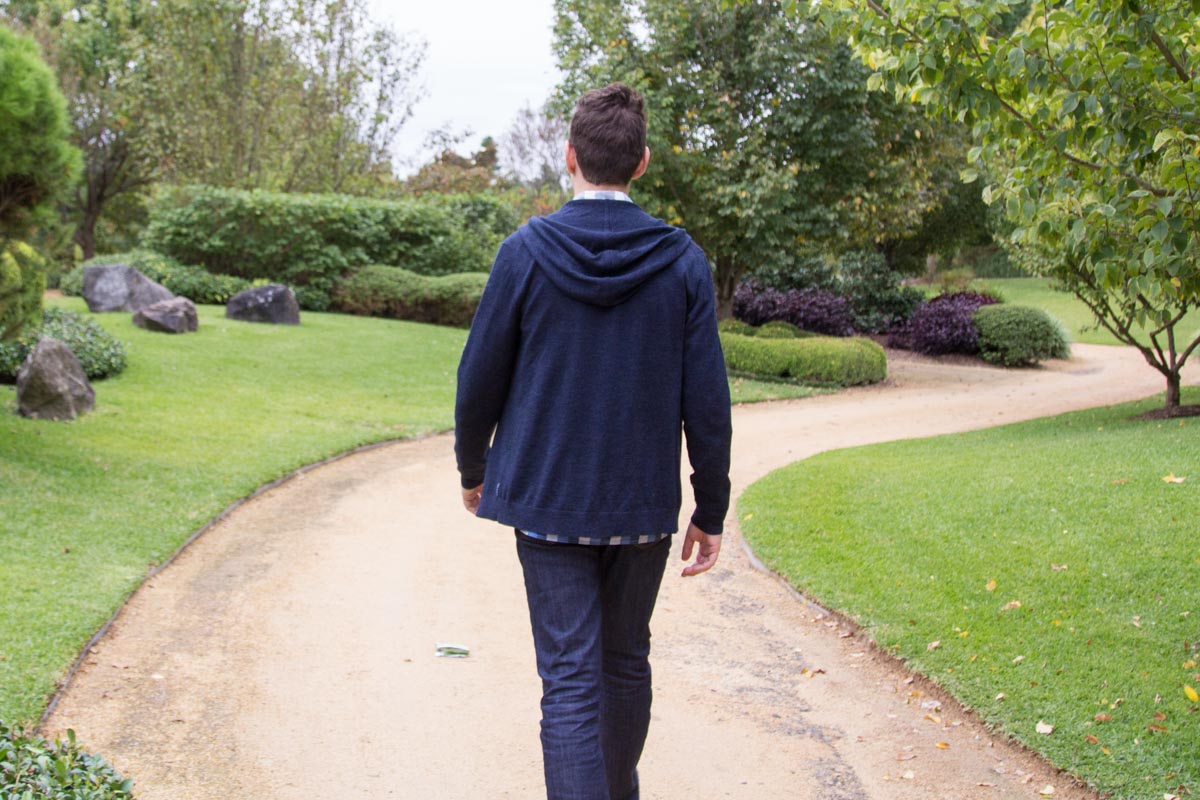 The last part of this outfit, and certainly my favourite, is the shoes. I was looking for new, smart blue shoes for a while. I described to Georgie what I was looking for in detail, then one weekend I was away on a work trip and there was a sale at Myer. She sent me through some photos of smart, blue shoes including this particular pair describing that it matched what I wanted and looked great. She went ahead and purchased it for me, the brand is Trent Nathan which is exclusive to Myer. When I tried them on later, they fit perfectly and looked great. These were the shoes I'd been looking for. Nowadays, I pretty much wear them whenever I am wearing blue, I just love them so much, and this outfit is no exception. They just go so well with the other elements, and really pronounce the smartness of the outfit, which I like.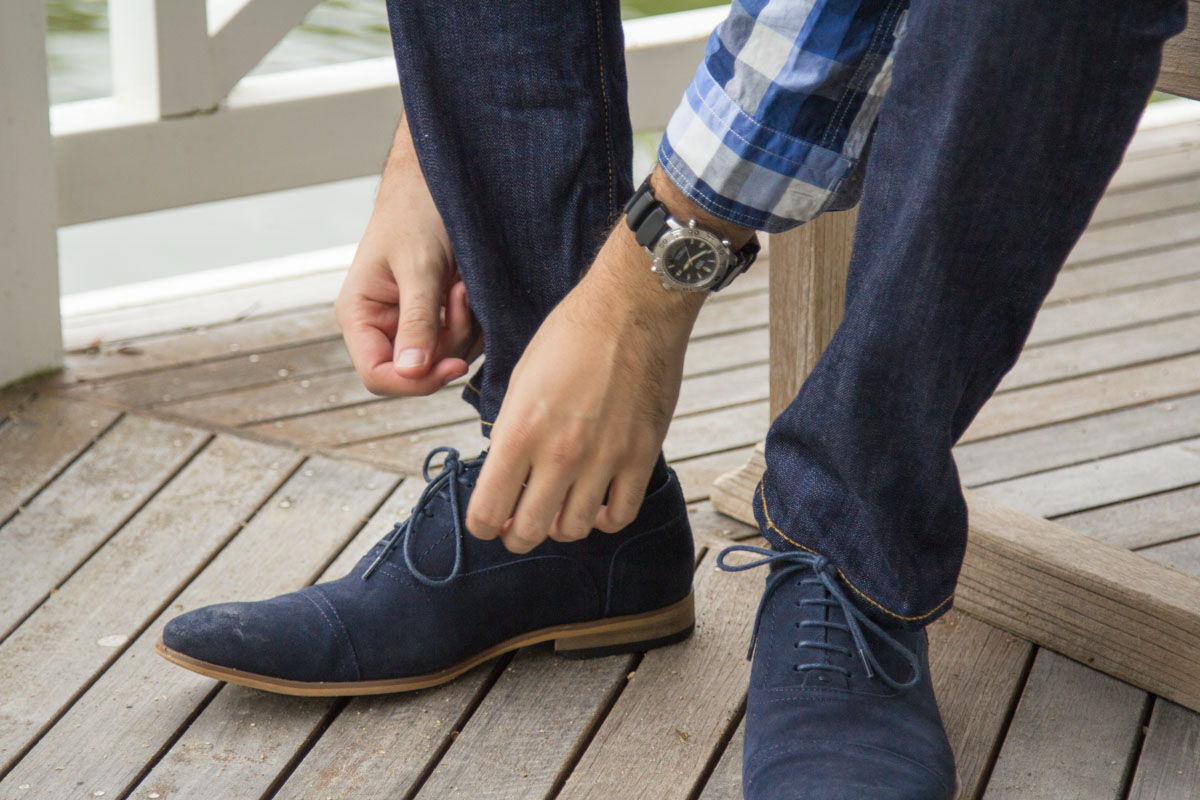 Well, there you have it. This was my first Fashion Quarterly post. I hope everyone finds it enjoyable and helpful, and I certainly hope Georgie isn't too embarrassed by my writing. If you have any questions about the outfit as a whole or the location for the shoot, ask a question in the comments and I'll do my best to answer them. Until then, I'll see you in winter for my next Nick's Fashion Quarterly post, I already have something in mind, and I'm quite excited about wearing it!