27 by 27: The SHOWDOWN 💥
I think many people have been curious to know how I went in my 27 by 27 goals list since I created and shared it in April 2017, and because my 27th birthday just passed.
Long story short: If you consider not completing everything as having failed, then yeah, I did fail.
However, I learned a lot about myself during this time, and although I put a lot of thought into these goals, they seemed reasonable at the time but ceased being reasonable after some time.
Here's the breakdown with my thoughts on each goal. The total is summed up at the end… I was going to put it at the beginning, but it might be more interesting if you read through the goals first. 😉
❌ 1. Bake marshmallow cookies.
I had wanted to do this because Nick said "marshmallow" when I interviewed him and asked him to invent a flavour of cookie. We want to try it some time, but I think we just didn't get around to it in the past year.
❌ 2. Get my feet wet in fashion/cosplay photography and do at least two separate photoshoots.
I had wanted to photograph my friend Monica (her fashion sense is admirable as heck) and do a fashion shoot with her but we never got around to doing it. It's no-one's fault, though! I did create this goal because I needed some inspiration to take photos, and Casual Band Blogger had been on a hiatus in 2017 so I was out of touch with concert photography. But, my luck – they're open for business again in 2018. I had the opportunity to shoot two concerts so far. ☺ I was glad that even though I felt rusty (I hadn't shot a gig in almost three years), I did an excellent job!
I am definitely interested in photography still, but perhaps I wasn't passionate enough about fashion or cosplay to get involved? Over the next year I will be focussing more on landscapes, nature, and taking photos on my travels.
✅ 3. Achieve a physical result of a more visibly toned abdominal area.
I'm not gonna lie, this one was pretty hard and I am still going at it to try and get a six pack. 😆 I know it is really difficult though. But I dare say I am looking better in this area compared to last year. I know I've lost fat in this area because when I relax my stomach muscles my belly is a lot smaller than it used to be. I don't think I have a two-pack, but I can keep trying right?!
✅ 4. Achieve a physical result of more shapely glutes!
I love how this one has an exclamation point so I am just really excited. So what defined this goal was to basically get a bigger butt. 😆 I had a fairly flat bottom over a year ago, and after I lost weight (when I started going to the gym) it became even more flat. I don't know why having a flat butt was what I wanted at the time. I soon began to crave having a "woman's curves" and the desired hourglass shape. Knowing that I could do this with exercise intrigued me.
I grew the widest part of my hips (that is, my butt – let's just call it my butt) by almost 4 centimetres. That's 1.57 inches. (Want the details? From 88 centimetres to 91.2 centimetres.) I dare say the bulk of this growth happened towards the end of my 27 by 27 journey, when I began to work out my glutes more intensely and more frequently.
I began to lift heavier deadlifts in favour of squats. Because despite what people say, although squats are a core exercise you should do, they simply do not grow the butt. I also started doing heavier hip thrusts, and incorporated some of the Bodies by Rachel glute workouts and booty band workouts into my own.
I know it sounds crazy but I am always looking at my figure in the mirror (ha) and seeing that waist-to-hip ratio become greater, and that's when I know that my hard work has been paying off.
As much as a goal like "grow my glutes by three inches!" would be a great goal for the next year, I decided against this. Seriously. Just because my butt gets bigger does not necessarily mean it's going to get me what I want. It could get bigger, but if I want an hourglass shape, I have the option of focussing on slimming my waistline, without the need for growing my butt. I might want more toned hamstrings to complement my backside. So getting a bigger butt isn't the be-all and end-all, I guess.
I'm pleased with my progress and the more round shape back there, so let's just keep working on it without a super measurable goal. 🍑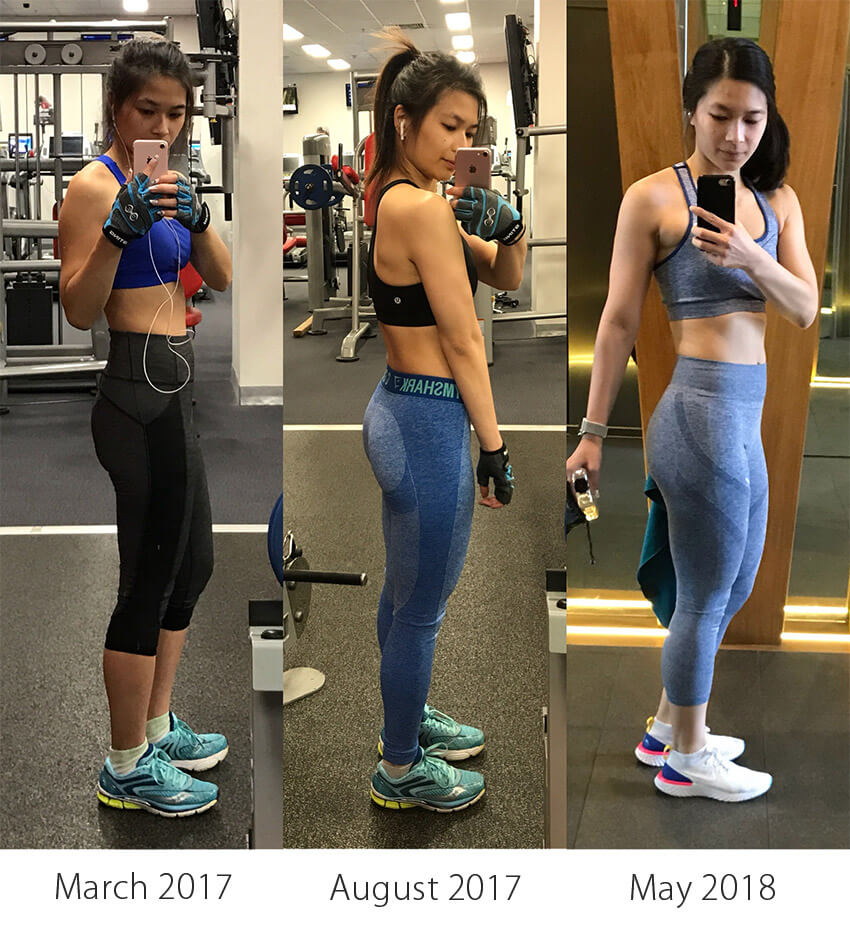 *️⃣ 5. Lower my cholesterol to be at a level of 5.0 or less.
I only managed to check my cholesterol twice in the past year because I had been really busy and switched doctors. After realising it went up, despite my efforts, I began to realise that my genetic high blood cholesterol is inherently something I can't control very much. I don't really know why I made this goal – I was very determined at the time, and new research suggests that something can be done about genetic high cholesterol… but for now, I'm putting this down and going to accept my genetics.
*️⃣ 6. Do a presentation on something JavaScript related at any meetup.
A new meetup called SydJS(J) popped up, aimed at junior JavaScript developers, which was a perfect audience for a talk. But for mostly unknown reasons, the meetup dissolved. I'd already contacted the organiser about speaking but there were issues locking in a venue. Ultimately this caused me to put the goal aside. I suppose I got too lazy to find a meetup to speak at, and lost the drive to work on a presentation. Do I want to try it one day? Yeah, definitely, but I'm focussing on upskilling at work and making an impact at work (see the next goal).
✅ 7. Comfortably learn enough JavaScript to be able to stop considering myself just a beginner.
I still feel like I'm being a little too hard on myself and calling myself a beginner… or at least admitting to people that I am "still learning". But I've learned to embrace that, because in the world of technology, there are so many things to learn, and even people who are experts in some topics will learn new things.
I've been learning React at work, and working on a little React side project when I have time. I was exposed to more JavaScript issues and have been making a more active effort to learn and be interested in things I don't know about JavaScript. I've had managers tell me that I should really look at myself a year ago or even six months ago, because they have seen my eagerness and confidence, with regards to JavaScript, change for the better. I'm gonna go with a little nod at having achieved this goal, and keep on going forward. 🙂🚀
✅ 8. Participate in a non-company hackathon.
I was originally not going to count this as it wasn't branded a "hackathon" but ultimately I think that my experience doing the Codepen Challenge in June of 2017, while I was in Perth, counts. It had the elements of a hackathon: a theme, a set amount of time, you could work in a team if you wanted, there were some rules. I actually came second, for creating a superhero name generator based on web technologies and terms:
dark
You can also view this directly on Codepen. So yeah, that was a win. 🥈
✅ 9. Get to know at least five people in a one-on-one over coffee/tea. (7/5)
I actually got on a roll with this goal fairly early in. It's only in recent years that I have pushed myself out of my comfort zone and tried to meet new people. It can get a little scary, because you often don't know what to expect when you don't know someone really well, but I found that being myself and really listening to the other person keeps things from getting a bit too awkward. Really listening means I can always find something to say in response.
Although not specifically coffee or tea, I met up with people for some lunches and dinners as well. Leanne, Christle, Pauline, Phoebe, and Xian are all women I met through Girl Geek Sydney and got to know better one-on-one. I also suggested grabbing dinner with my friend Gwen, who I have known for years but, dare I say it, didn't actually know that well until we talked more in person. Lastly, I grabbed a coffee with my friend Phill, who I have known online for quite some time but never met in person. (He appears in #11 on this list too.)
✅ 10. Reunite with at least one person whom I have not seen in person for at least a year. (2/1)
I met up with two people! First was my friend Ryan, whom I went to university with. He was not able to make it to our wedding, but Nick and I were able to have dinner with him some time before that, and catch up for brunch some time after the wedding. 🙂 When we first caught up I honestly had not seen him since 2012 because he moved interstate.
The second person I caught up with was my friend Pranav – we chat randomly on Twitter sometimes, but he used to work at the same company as me. He'd been studying and travelling and basically not in the country, so when he was back, we had a coffee! I hadn't seen him since 2015.
✅ 11. Meet at least one online friend whom I have not met before. (4/1)
I mentioned Phill already, who is originally from Sydney but moved to San Francisco. We caught up when he was back visiting Sydney for a bit.
I also met my friend Cozza in her hometown of Perth, while I was over there. I also met Tara in Seoul while Nick and I were on our honeymoon. I have known both these girls online for almost 8 years I think?!
https://www.instagram.com/p/BVoCyE-Ay35/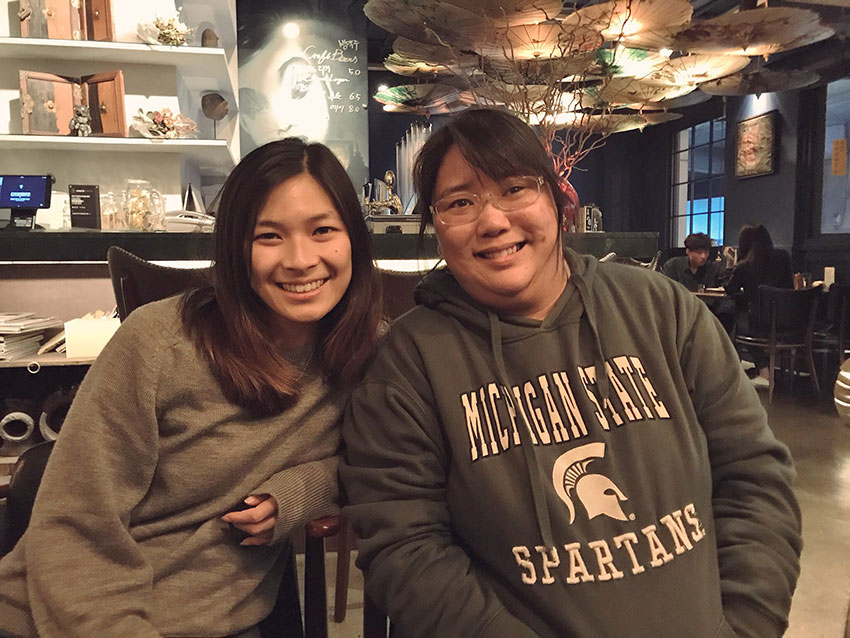 Finally, I met my online friend Sydney in Osaka, Japan, where she moved to recently. I have known her for many years as well, but I don't think quite as long as I have known Cozza or Tara.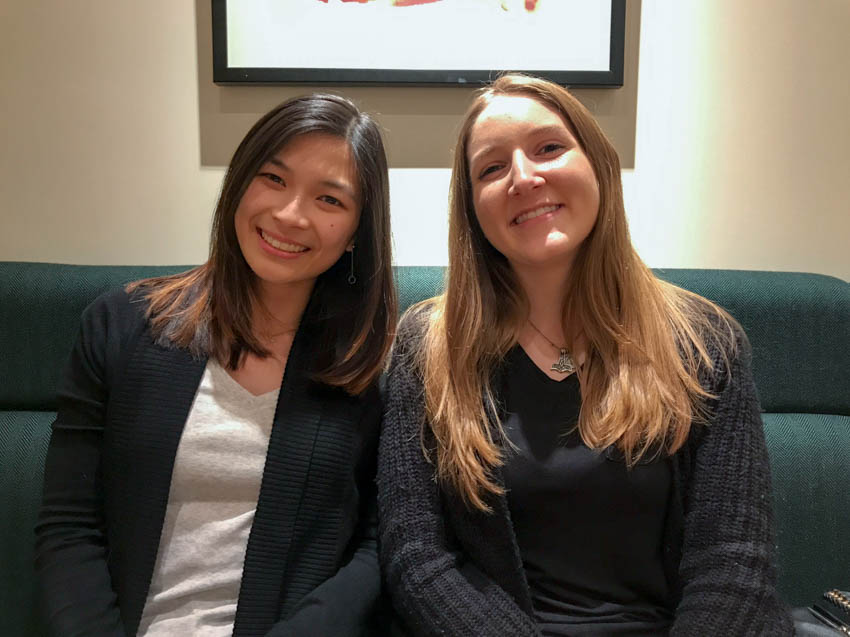 ❌ 12. Read at least five fiction books. (1/5)
I think fiction just isn't my thing? I have a list of fiction books I have been meaning to read, but I enjoy non-fiction books a lot more. I only read one fiction book, The Seven Husbands of Evelyn Hugo, after my friend Jane raved about it. It was a good read. And a relatively easy read. I was on edge when I got to the last chapters. The plot twists were incredible – some reviews say they are predictable. Maybe, but it doesn't mean it's not a good book? Even though this was the only fiction book I read, I'm glad it was this one. 🔥
✅ 13. Read at least five non-fiction books. (6/5)
These are the books I read:
September 2017: Unf*ck Your Habitat by Rachel Hoffman
January 2018: The Wife Drought by Annabel Crabb
January 2018: The Joy of Less by Francine Jay
February 2018: The Confidence Code by Katty Kay & Claire Shipman
February 2018: In Defense of Food: An Eater's Manifesto by Michael Pollan
April 2018: The Miracle Morning by Hal Elrod
I know, I know, Yet Another Book On Minimalism. But those things are so easy to read, and I have a weird obsession with reading about how different people interpret the concept, or how they "convert" to minimalism.
The Wife Drought was an exceptional book. It was very eye-opening. The Wife Drought is written by an Australian woman, with a lot of references to political Australia, but it's a book for all genders – it discusses women, men, and families, and provides a well-researched, intriguing insight into the state of gender equality. I was copying quotes from this book and sharing them with my fellow feminists and my male friends who support women. That's how good it was.
I also highly recommend The Confidence Code, which was very insightful. The other books are a bit hit-and-miss, but In Defense of Food: An Eater's Manifesto might be an interesting read for some.
✅ 14. Try my hand at meditation.
Recently I've only been doing a few minutes of meditation/mindful breathing a day. It's not a lot, however, after months of doing long meditation sessions for 10–20 minutes, as well as doing yoga, I incorporated mindfulness into other aspects of my life, such as on my commute to work, and while eating meals. I stopped feeling the need to specifically meditate, but I did try it, and I'm happy with the outcome and the habits I now have in living life with meaning and being present, so I consider this goal achieved.
*️⃣ 15. Formulate a night routine.
I tried to do specific things as part of my "winding down" at night before bed, but I didn't have a routine per se. I find that I like spending time doing laundry or household chores towards the end of the night, and I also like to read if I have time. But I need to do a better job at getting off my computer at least 20–30 minutes before bedtime so that I can fit this routine in.
❌ 16. Do a mix-and-match Fashion Friday post on my blog that shows different outfits/looks with similar items of clothing.
I didn't do this. 😆 Jane said that I didn't necessarily have to take new photos though, because I often wear the same pieces in my Fashion Friday posts, and I could have collated a post with existing photos! 🤦🏻‍♀️ It isn't "cheating" on this goal, but I find it funny that although I could have completed this quite easily, I still didn't. 😜 I think in the future I will still want to do something like this. But given my efforts to minimise the items in my wardrobe, I feel that eventually, most of my Fashion Friday posts will see more and more of the same clothes but styled different and mixed-and-matched. And that's a bit of a goal of mine in general.
❌ 17. Voluntarily contribute at least $1200 towards my superannuation. (0/1200)
I just didn't do this, LOL. I had to spend money on wedding stuff, holidays, furniture, and rent, that even over the course of a year, putting aside $1200 was too much. 😪 In Australia, we get an amount of money added to our superannuation fund every paycheck anyway, so that's probably why I stopped caring about this goal.
*️⃣ 18. Save at least $500 a month. (7/14)
I tried! Again, wedding stuff, holidays, and everything else contributed to large bills over time, so I didn't get to put a lot into my savings. When I made this goal I tried to account for the fact that I would need to pay for furniture and rent and a lot of expenses I didn't previously have. But I suppose that still was not enough.
I tried to put in at least a couple hundred a month, though. After I first created this goal, I was probably putting in thousands of dollars, but after that it just plummeted.
I will be making an attempt to do much better this year (more on that in an upcoming post).
✅ 19. Pare my wardrobe down to 90 items (excludes shoes, accessories, underwear, or clothes worn only at home/gym).
I completed this on 17 April 2018, and ended up with a grand total of 83 items. It's sitting at 84 as of writing this. I have a loose goal to get it to 70 by September, but it's going to be really hard, I know. I got very addicted to shopping and buying new things in the past year, including some splurges like my leather jacket. Some of these were very well worth the money, while others were more or less a waste. I was basically accumulating clothes at the same time I was ridding of them. It was getting really out of hand and I think I got just a bit too obsessed with the number. I still think, though, that because of my addition, a number is something that works well for me (though I understand it may not work for others).
I have had a better idea of my style over time, and I'm now going to control my spending/shopping addiction more strongly. I plan to write more posts about my "Wardrobe Redux". 🙂
✅ 20. Go for one month without wearing high heels.
I feel like I did this goal twice. Once, last November after we got married and throughout our honeymoon, and again this past month when I was forced to wear flats all the time after I injured my leg. Even before I injured my leg though, I was wearing my new flat loafers on the reg and they are really comfortable!
I feel like I've "weaned" myself off high heels though – part of it might have to do with the fact that I was wearing heels when I fell down the stairs, but generally speaking, it's just not that comfortable to wear them anymore. I can do block heel boots (and have been this week!), but stilettos are looking to make less of an appearance in my wardrobe…
✅ 21. Visit at least 20 cafés in Sydney that I have not been to before. (22/20)
I don't think I need to say much here! I had wanted to write blog posts about my experiences at all these cafés. I don't know if it's something I will end up doing in the future. However, I still have every intention to write posts similar to my Perth food blog post from last year called Trying to eat at every café in Northbridge – I want to write blog posts about cafés that are all located in the same region/area. That post was fun!
I completed this goal on 8 April 2018, but I did continue to visit new cafés afterwards. I don't feel it's necessary to list every single café (plus, I know too many food photos can sometimes feel a bit out of touch), but if you are interested in my experiences and/or you are based in Sydney, let me know and I can give you more information.
❌ 22. Learn how to cook a nice stir-fry of noodles/rice with healthy vegetables.
I didn't even attempt this… I will still say I am not good at cooking, but Nick and I work together in the kitchen sometimes so I have learned some things. I dare say he does more of it than I do. 🤪 I need to get my ass into gear ahaha. This goal was very specific, but if I were to do it again, I would not make it this specific.
✅ 23. Have a haircut to a length shorter than shoulder length.
When I got my hair cut after Nick and I got married, it was definitely past my shoulders and I wasn't sure if I wanted it any shorter. However, a couple of months later I stopped liking the effect that my previously-lightened hair left on my locks, and wanted to get that part chopped off. So I got a bit of a bob haircut! It was shorter than I expected but it was shorter than shoulder length, for sure. 😆 I'd made this goal after having long hair for so many years, I was fed up with it and wanted to cut it. I just wasn't sure if I'd cut off that much, but hey. 😄
✅ 24. Redesign my blog.
You're looking at it! Check out my previous post for details on the redesign! ☺
✅ 25. Clean out broken links and images on my blog.
Not much to say here. Last year I cleaned out, like, a few. Then in December I think I got bored and tried to clean out all of them in one sitting. I left a lot of them for later on because a lot of them were many images contained within one post, and I was just waiting for an opportunity when I could sit down and smash it out. I finished this task on 18 February 2018.
✅ 26. Go to a concert for a band I have never/rarely listened to. (2/1)
I completed this twice. On 22 February 2018 I saw the band Cloud Nothings (from Ohio). A big thank you to Casual Band Blogger for giving me the opportunity! I also saw The Smith Street Band on 24 March 2018. They were another band I was photographing. I definitely miss hearing the music of bands I don't know or hardly listen to. Both these experiences were great. Here are a few of my favourite photos I took.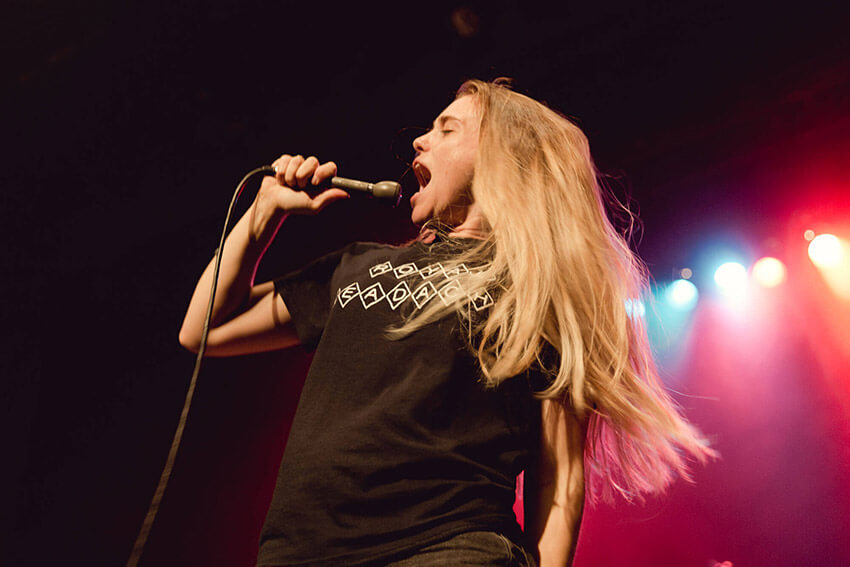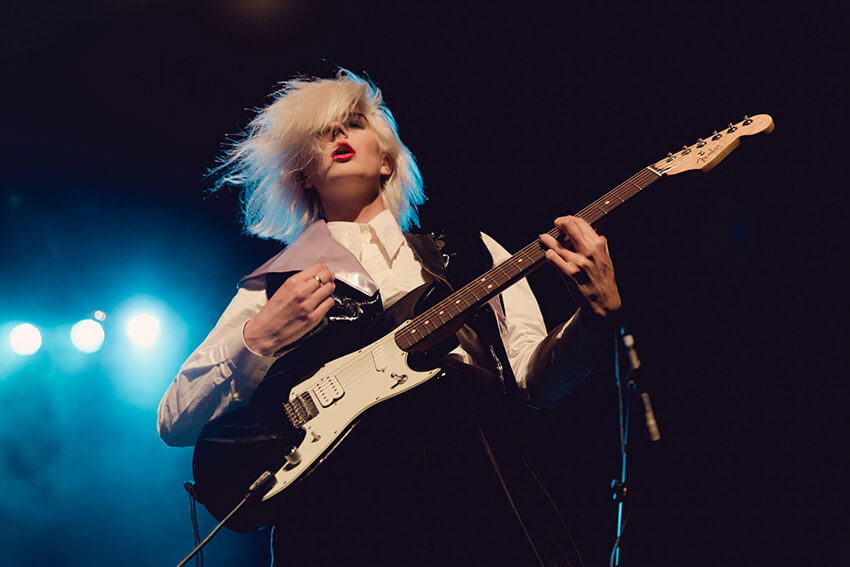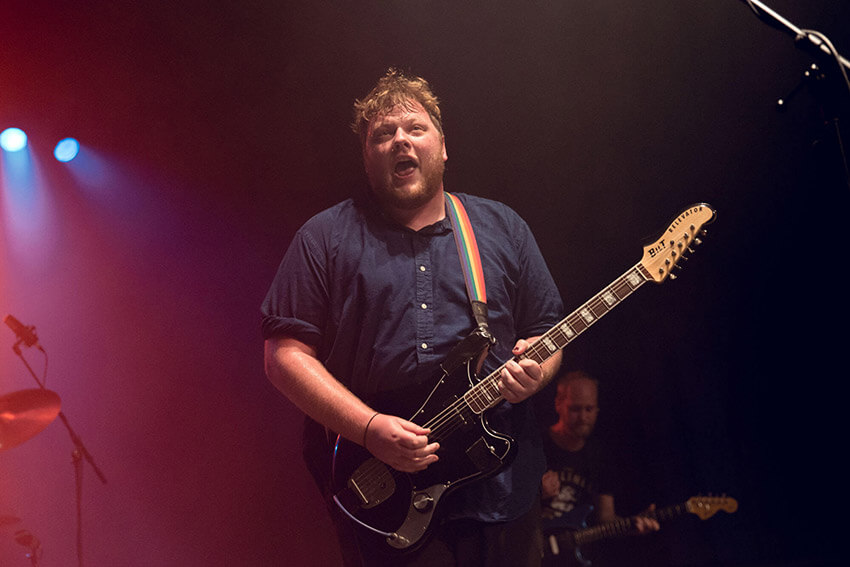 ✅ 27. Reward myself with an experience on my 27th birthday – a non-physical, non-material present to myself.
My friends and I went out for dinner on my birthday and did an escape room. 😄 We got out! We made a mistake at the very last task but as we still had 12 minutes on the clock, we were given a chance to attempt the task again.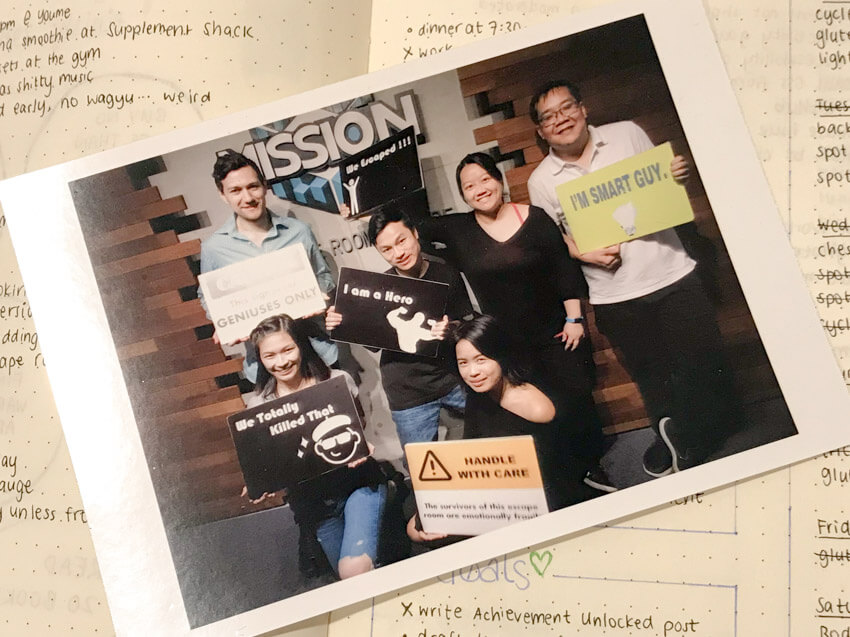 Final results
✅ I completed 17 out of 27 tasks, that's 63 percent. Not too shabby!
*️⃣ I started or attempted 5 out of 27 tasks.
❌ I did not attempt 5 out of 27 tasks.
---
And that's it! As I said, I learned a lot about myself during this time, and saw myself grow during this time. I know many of you gave me a lot of support or watched me go through some of these goals, and I really appreciate the support. 💕
Stay tuned next week where I'll be sharing my 8 by 28 💎 – yep, 28 things was going to be too much, so I thought up 8 strong, big, and difficult goals. 🙏 I intended to write more "Checkpoint" posts for my 27 by 27, but I will try to do that more in my 8 by 28. 😉🥂 See you on the other side!