Ambitious as hell: 27 goals before I'm 27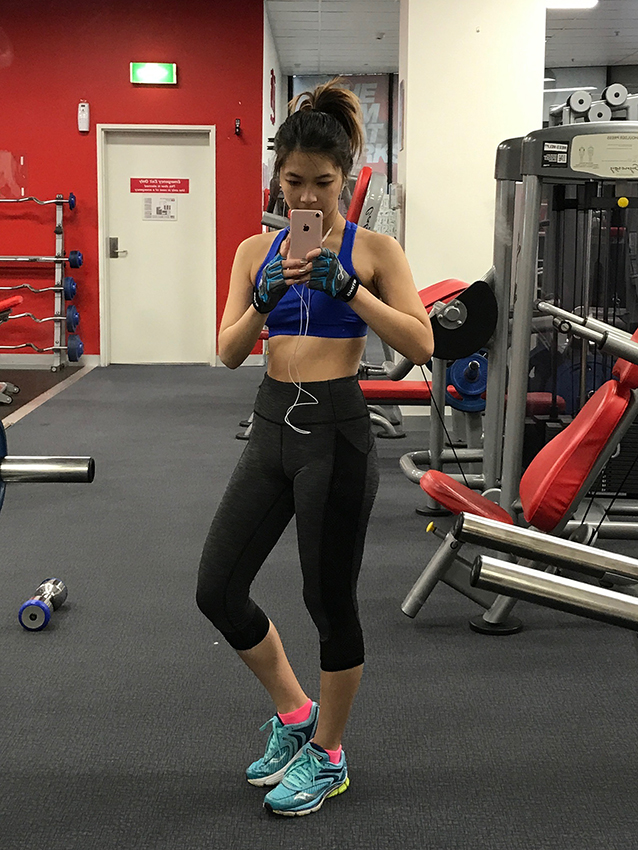 After seeing Kya's progress on her "Thirty before Thirty", and seeing how much she achieved even though she didn't achieve every single goal, I was inspired to create a list of my own. Kya is one of my closest online friends and the fact that she pushes through whatever life throws at her has made me realise that my goal mentality doesn't have to be so negative. I like to think of not having goals because I don't like pressure and work better with much smaller "to-dos". Liz's post is generally the way I think about goals.
I dislike long-term goals, and me turning thirty is too far away. But I guess there are some things I want to achieve in the short-term, that I think about occasionally.
So I decided to do 27… which is ambitious, because I have only about 13 months to try all of this. Some goals are deliberately ambitious and challenging, others are not so difficult. It's a mixed bag.
And the world won't end if I don't achieve my goals. It's all about the effort.
I might make a separate page for these goals (if I don't use this page), but will regularly blog about my progress. I would love to hear your thoughts. 😚
🍪 Bake marshmallow cookies.

Ever since I was friends with Nick and interviewed him on my blog, he has favoured the idea of marshmallow cookies. I have not been able to bake anything with a broken oven at my parents' house, so after several years, this is really what I want to do once we get our own place.

📷 Get my feet wet in fashion/cosplay photography and do at least two separate photoshoots.

I have fallen out of concert photography and after doing a little bit of research and thinking, I have decided this is the next best photography niche I will enjoy. I love posing for fashion, and would love to be on the other side of the camera.

💪 Achieve a physical result of a more visibly toned abdominal area.

I've generally always had a flat stomach, but now that I have seen growth in my arm muscles since going to the gym, I want abdominal muscles to show.

🍑 Achieve a physical result of more shapely glutes!

I also want to work on toning my butt. I expect it to grow a little bit with exercise, so I have decided to measure around the lower hip area to monitor this.

🍎 Lower my cholesterol to be at a level of 5.0 or less.


This may be very difficult and I have to really watch what I eat (and also eat foods that lower cholesterol), and it may need assistance by upping my dose of medicine, but it has fluctuated a bit over the past couple of years with little improvement. The lowest it has been is 5.5, but most recently it was 5.8.

🎤 Do a presentation on something JavaScript related at any meetup.


If it's a JavaScript meetup, even better. I would like to have the confidence to share something I know about JavaScript.

👩🏻‍💻 Comfortably learn enough JavaScript to be able to stop considering myself just a beginner.


I have been boasting and making excuses about JavaScript for too long, and I want to get to a stage where I am comfortable telling people that I know the language.

👩🏻‍💻 Participate in a non-company hackathon.


There are many communities that hold hackathons, and despite my exposure in the community, giving presentations and such, I have never taken part in a hackathon and I would very much like to, to see what the experience is like.

☕️ Get to know at least five people in a one-on-one over coffee/tea.


These can be people from work whom I want to know better, meetup attendees, or people I follow on Twitter. I may have met them before, but the goal is to get to know them better and become friends.

✨ Reunite with at least one person whom I have not seen in person for at least a year.


This can be a friend, or a friend from university or school.

⚡️ Meet at least one online friend whom I have not met before.


There are opportunities here, and it all depends on location, availability, and how keen both are to meet! This will no doubt be a challenge.

📚 Read at least five fiction books.


I fell out of reading a few years ago and have found it difficult to get back into. I used to love reading so much, I want to see if I have really lost the love for it.

📚 Read at least five non-fiction books.


There are quite a few good ones out there that are commonly recommended by people in tech (the industry I work in) and it would be great to try and read some of those.

💭 Try my hand at meditation.


I have had an interest in meditation recently and would like to incorporate it into my lifestyle to see if it improves my mental health.

🌙 Formulate a night routine.


I have been trying to create a night routine for some time, with the goal of stopping using devices such as my phone and laptop at least some time before going to bed. I would like to create a routine with concrete steps, primarily preparing for bed, but also around meditation and relaxation.

👗 Do a mix-and-match Fashion Friday post on my blog that shows different outfits/looks with similar items of clothing.


I have always wanted to do this but haven't thought about how to do it, and this would be fun!

💵 Voluntarily contribute at least $1200 towards my superannuation.


In Australia we are provided with a super fund that goes towards our retirement, and our employer adds a certain compulsory amount to it every pay day. It's a good idea to put money towards it yourself, and even a small amount now will build up later on so that you have more money to retire on.

💰 Save at least $500 a month.


This is probably going to be pretty difficult as I expect my savings to drop once we get our own apartment, and we'll sometimes be travelling, but I'll see how I go. I won't be including wedding-related things in my spendings – they won't count as part of spendings.

👗 Pare my wardrobe down to 90 items (excludes shoes, accessories, underwear, or clothes worn only at home/gym).


This has been a long-standing goal of mine – to reduce the amount of clothes I own. Sometimes I don't even realise how much I have, and it's true that you don't really need that many clothes. I definitely want my wardrobe to be at this stage where I have made wise decisions about purchasing clothes and have culled out clothes I don't need.

👟 Go for one month without wearing high heels.


I love high heels and I do prefer them to flat shoes, because I find it difficult to find flat shoes that feel comfortable, thanks to the shape and arch of my foot that requires quite a bit of support. However, heels cause bad corns and can be bad for my back and feet, so I have decided to experiment with taking a break from the shoes and embracing flat shoes for an extended period of time. It's possible that special events will call for wearing high heels, but that might be an exception I will make.

🍵 Visit at least 20 cafes in Sydney that I have not been to before.


I currently live in suburbia and will be moving closer to the city, and there will be a greater opportunity for me to go to cafes in Surry Hills and in more cafe-populated parts of Sydney. I adore cafes, and I really want to try some good cafe food and drinks, so this is my attempt. Twenty is ambitious, but certainly doable.

👩🏻‍🍳 Learn how to cook a nice stir-fry of noodles/rice with healthy vegetables.


I can't cook, and I don't know what would be a suitable goal yet, but I thought this would be a good start.

💇🏻 Have a haircut to a length shorter than shoulder length.


I have had long hair pretty much my whole life, including never cutting it for the first 14 years of my life. Other than those fourteen years, only once did I have a haircut that was shorter than my shoulders (and even then, only half of it was shorter). I want to take the leap and have short hair – it could just be short, it could be a pixie cut, but who knows whether I will love it or hate it.

🎨 Redesign my blog.


I have no ideas in mind for this. None at all. :D

🔗 Clean out broken links and images on my blog.


For a very long time (pretty much since I killed my old photoblog), I've had broken links and images on my blog and I've just let them sit there and not fixed them. There are about 400 of them. I would like to completely fix all of this.

🎸 Go to a concert for a band I have never/rarely listened to.


It's no surprise that I love music, and have gone to a lot of gigs, but that has gone down in the past few years. I used to go to gigs where bands I had never heard of were playing, and that's how I used to discover new music. I miss that feeling. I want to feel that new experience over again.

💝 Reward myself with an experience on my 27th birthday – a non-physical, non-material present to myself.


Enough said :)