Easter (road) trip
I hope you all had a lovely Easter weekend and hopefully some time off. It's been a week since I last posted and I'm kinda regretting that a little – last week was pretty hectic with a couple of meetup events soaking up my evenings, and Nick and I went away for the weekend.
Regarding the meetups, they were great. I write summaries of conferences and large-scale events, but I think it would be really valuable to write even short recounts of the smaller meetups I attend. I'm often live-tweeting during the events, and I think meetups are a great way to get involved with the community and learn a lot. I used to shy away from meetups but I am trying to go to more of them (particularly tech-related ones).
Over the long weekend, Nick and I took the time to visit his family who live up in Queensland, and spent a couple of days on the famous Gold Coast. We visited two of Nick's uncles (one from each side of the family) and his paternal grandmother. I'd never met his grandmother or one of his uncles before, so it was nice to be introduced. ☺️
Although the flight was only an hour, we had to do a lot of driving (more than six hours) because Nick's uncle lives out in the country area. We got a snazzy Mitsubishi Lancer as our hire car; we got lucky and got upgraded for some reason. I've been in rural areas before, and it's so interesting being in country towns, but I really don't think I could live in the country unless I had hobbies that I would enjoy doing in that kind of area. At the same time, I don't think I would explicitly call myself a "city girl" despite growing up in the city.
We didn't have reception at our first stop at Nick's uncle's place. Put the desperate image of a young couple holding their phones to the window at 9:00pm to grab even the slightest sliver of reception to check their messages, and you have me and Nick. 😜 We were able to get some reception by walking outside. I mean, we're not really that dependent on the internet, but it cures a bit of boredom. To be fair, we just wanted to message our parents to let them know we were alive!
The following day, we visited Nick's grandma for lunch. She gave me a couple of teddy bears that she made herself. 🐻 As a kid, I never had teddy bears. I came from a family that just didn't have that tradition. I really liked all the bears, but I couldn't take them all, of course. I got one that was a panda bear and another with crossed legs (so cute). She said most of them would end up donated to charity. I'm sure many kids would love a bear too, not just me.
On the way to Nick's other uncle's, we stopped by the Ginger Factory. It had a gingerbread mascot but there were a lot of other ginger-related things. There were some tours and rides but we were short on time, so just bought some ginger candy and gingerbread men.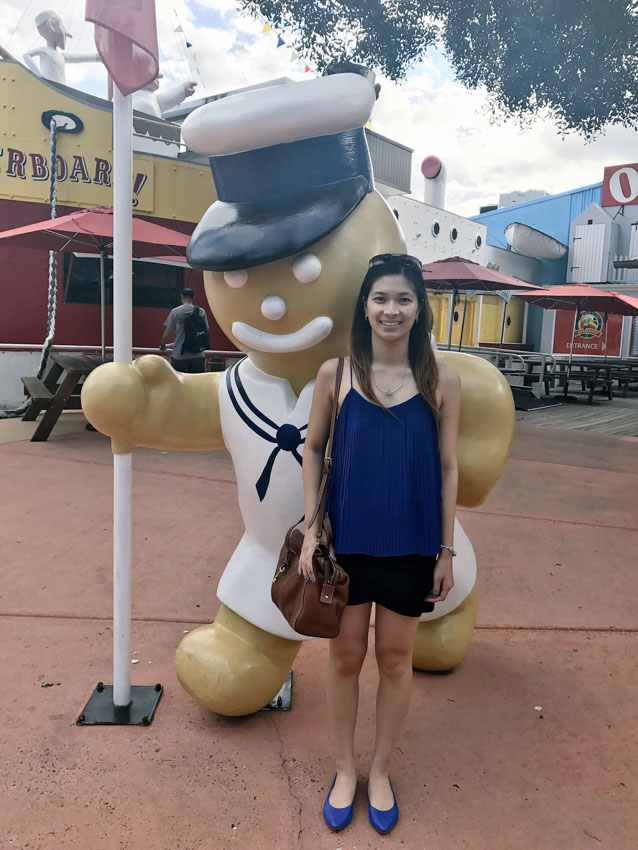 We also stopped by the Big Pineapple, another tourist attraction. It's honestly just a big shiny pineapple monument. 🍍 It didn't look that big to me. Inside there was an exhibit showing how pineapples are grown and what happens to them when they are picked or when they are used in cans of sliced pineapple or other fruit.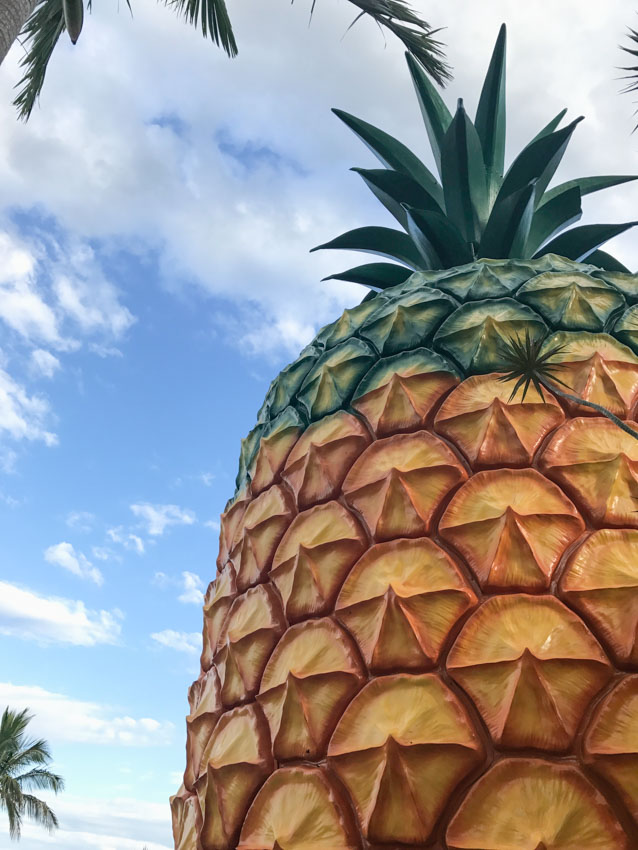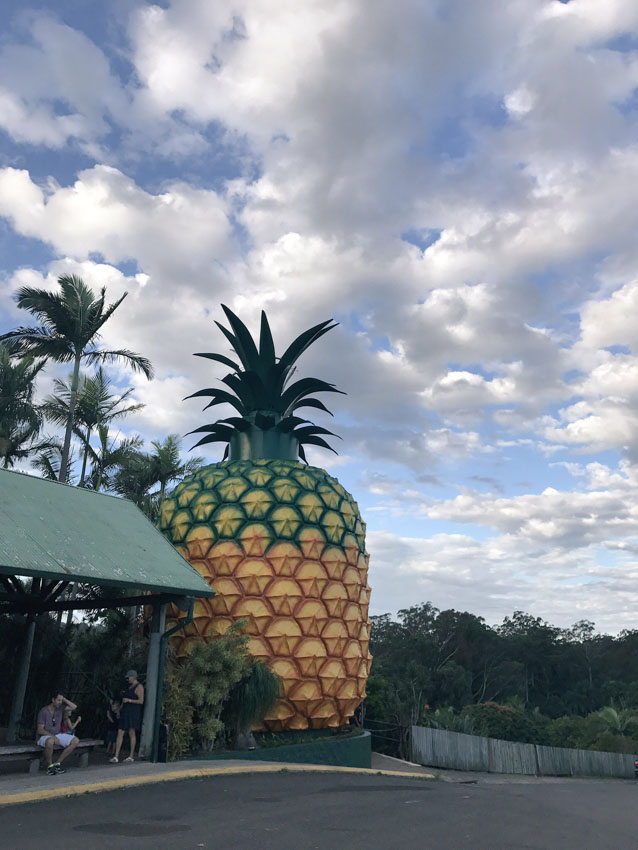 We stayed at Nick's uncle's place that night with his wife and two daughters. We had a great dinner with both fresh and cooked prawns, the cooked prawns being in the salad, which was super delicious. 🍤🦐🤤 We also helped make (and eat) some chocolate pudding, which failed a couple of times first. It was supposed to be kind of solid but it didn't cook for long enough so initially it was exactly like the chocolate-sauce batter it was before going in the oven. It still tasted awesome. After the puddings finally started to rise, it seemed that they cooked a little too long, because although they were soft, there was no more chocolate sauce in the middle of the pudding as expected. Oh well.
The next morning we headed to the Gold Coast, about two hours away. I last visited the Gold Coast when I was ten years old. One of the first things we did after having a look around the very nice shopping mall was to go to Infinity, which, now that I think about it, is a bit like an escape room except you're mostly in the dark and have glow-in-the-dark gloves and socks and have to feel your way out. It's like a futuristic maze, and is full of lights and mirrors and illusions. I had been when I was ten years old and I remember it being amazing and huge. Now that I am… well… older and bigger, it seemed a lot smaller. Nick hadn't been before but he thought it was pretty cool.
We ate dinner at a burger place called Betty's Burgers. I'm usually extremely reluctant to try burger places because I hate burgers. I hate them so much that I'm on a mission to find the best vegetarian burgers (if that makes sense). I have a belief that mushroom burgers are a pathetic excuse for a vegetarian burger, and that "vegetarian burger" does not mean "mushrooms" like most franchises seem to think. I've come across some good veggie burgers in my time, and some atrocious ones. I actually really liked the one I had at Betty's Burgers even though it did have mushroom. It was not your standard portobello mushroom, but it was cooked in a crispy patty and there was a generous serving of cheese, and the lettuce and tomatoes were fresh, so it was good. 🍔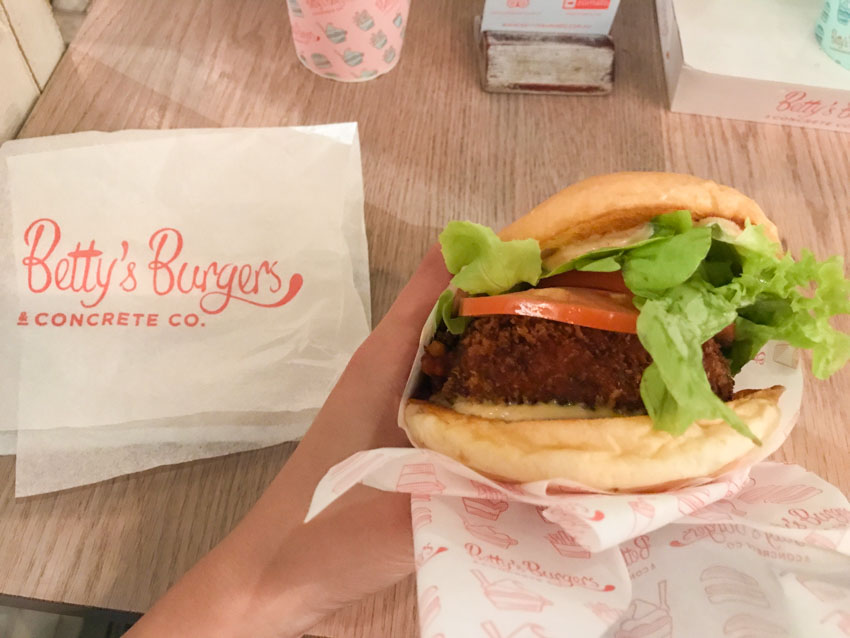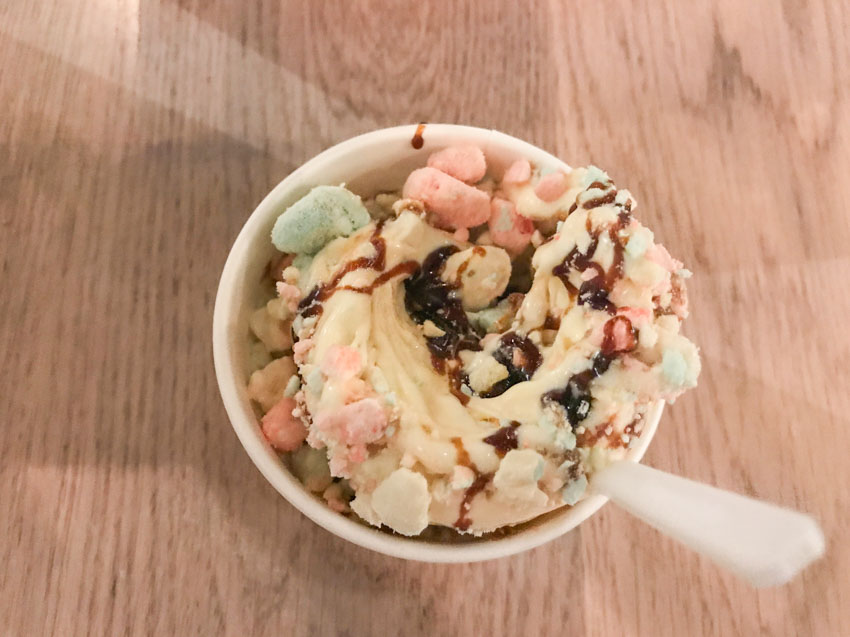 The next day we had a spot of breakfast and then went to Movie World – its slogan is "Hollywood on the Gold Coast" – and went on a few rides and walked around. It was not bad, but I would say it was pretty underwhelming compared to the last time I was there. I think I have also deduced that I am much more afraid of rollercoasters as an adult. 😒 Movie World isn't exactly amazing, either, there actually aren't that many rides and you could cover the whole park in a day.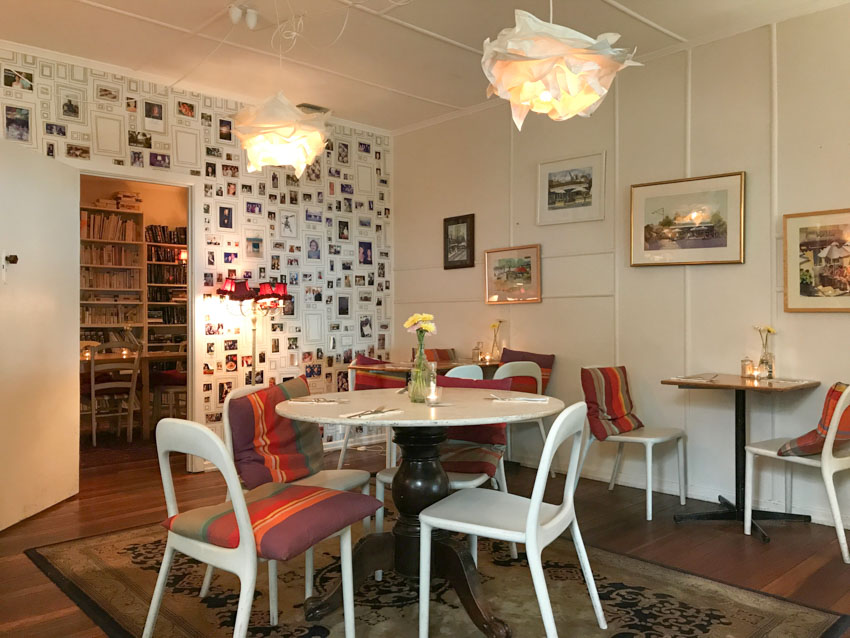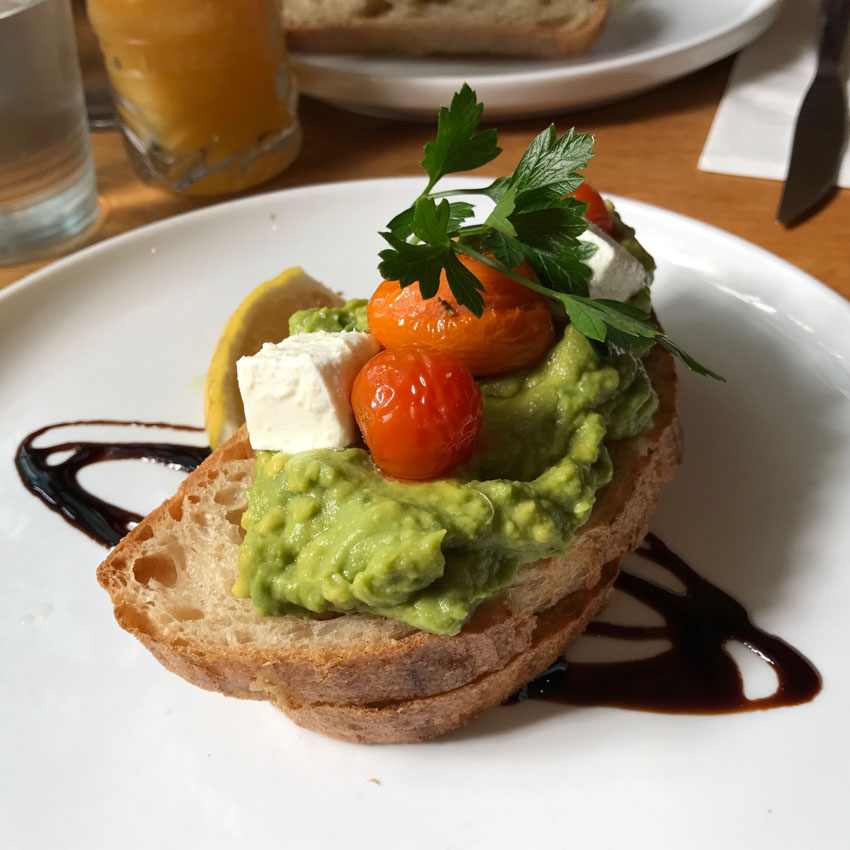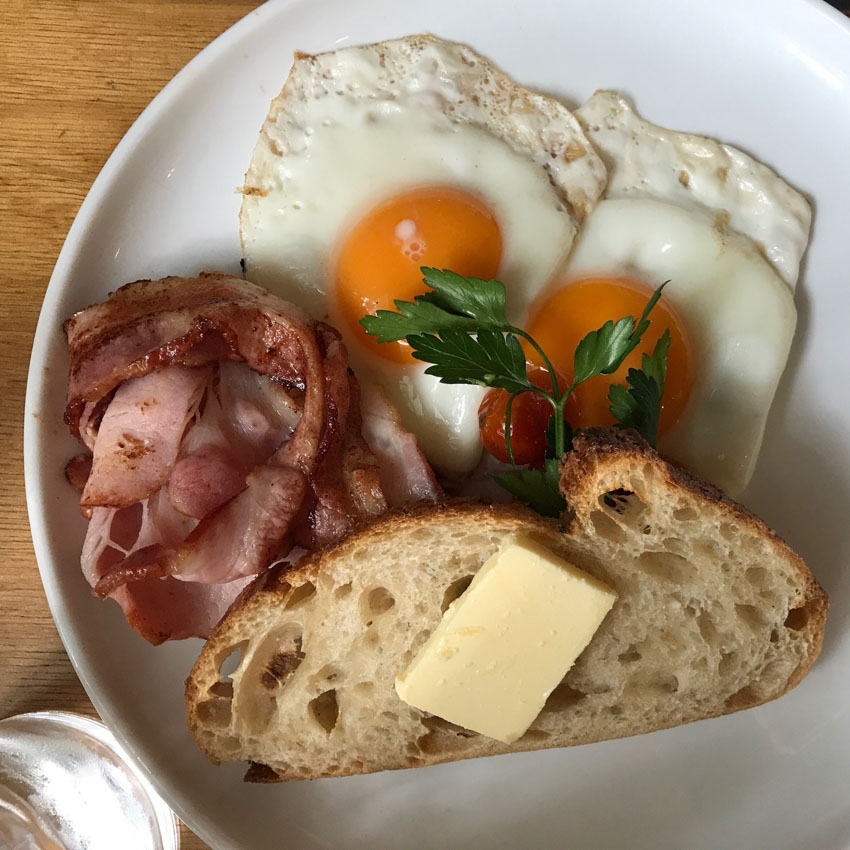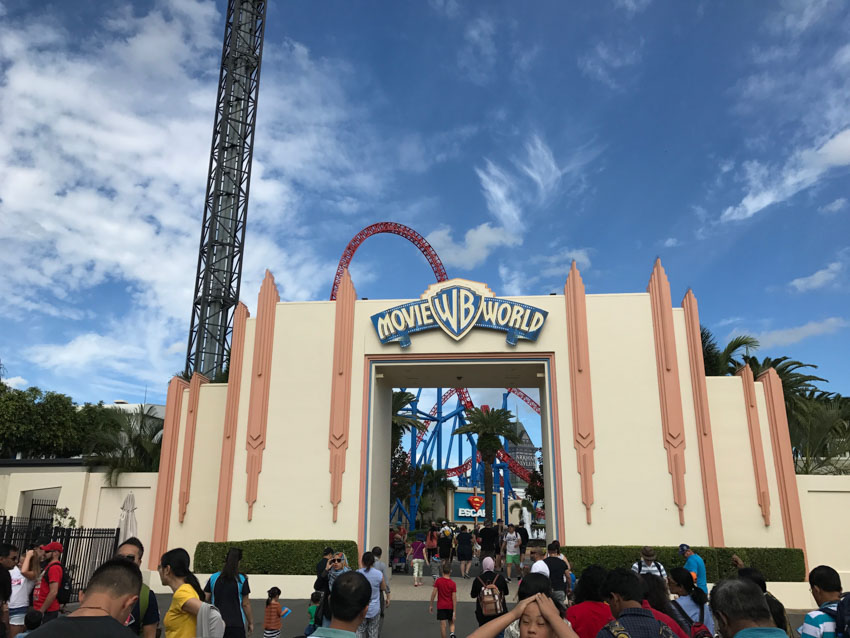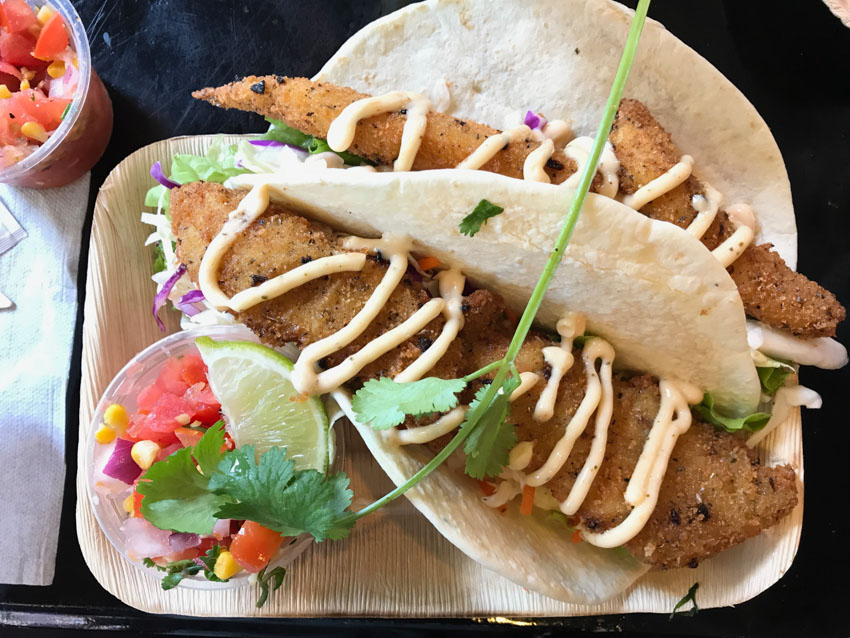 The following night we ate at a Japanese yakitori restaurant. It specialised in yakitori, basically skewered chicken. The restaurant also had other skewers, and I tried a really nice squid skewer with chilli and mayonnaise. I didn't feel like anything too heavy so I had a simple wakame (seaweed) soba noodle dish, and some natto (fermented soybean). Nick had a chicken rice bowl and two skewers; grilled chicken and lamb. It was affordable and I would say I was well fed.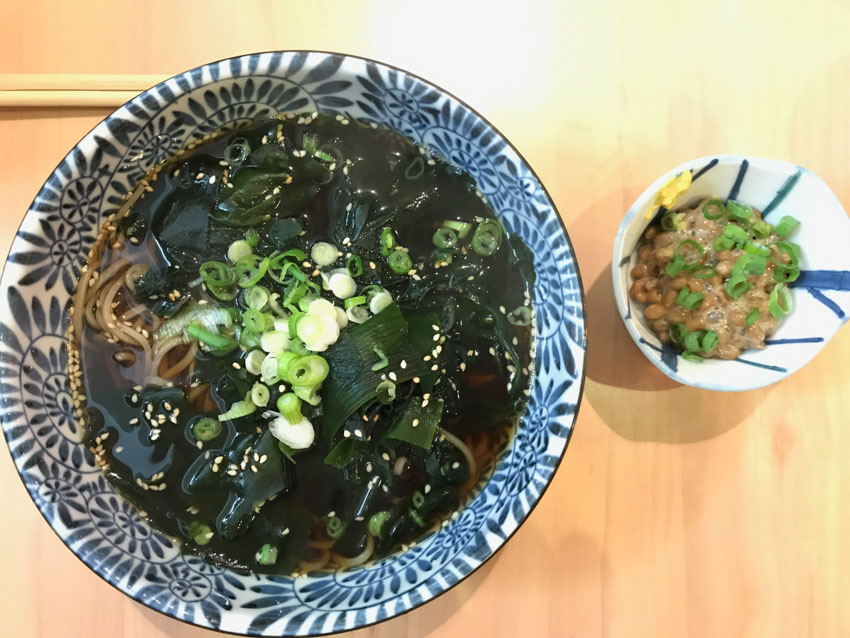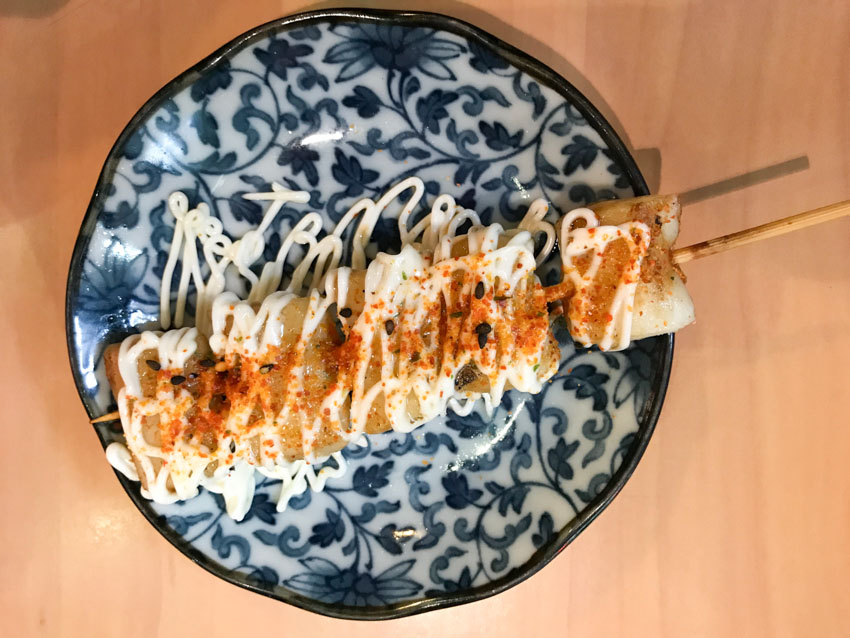 This morning, before flying out of Brisbane airport, we went to a cafe for lunch. It was on the outskirts of Brisbane. I do want to come back and spend some time in Brisbane one day. We didn't really have time to look around or do anything because we had to get to the airport at around 2:00pm. It was also a public holiday today, so most places were closed. We found ourselves driving through New Farm Park, but it was packed with people and all the parking spaces were full. With that, we just headed to the airport and dropped off our rental car.
It was a nice weekend, mostly pretty relaxing, though I'm sure Nick was exhausted from driving too. 😚