Achievement Unlocked: August 2016

I am really happy with how August turned out, generally speaking. It started with a family dinner, then I had all these catchups with friends both old and new. I really enjoyed catching up with a new person every day, though towards the end of the month I think I got a little bit drained from talking to so many people.
Also, this month, a few of my coworkers and I are taking part in Steptember – we are going to be walking 10,000 steps a day in September to raise awareness for cerebral palsy. If you would like to support us by donating a few dollars, please do! 👍
I also found a new found motivation to learn some more JavaScript by dedicating a little time to it each day. Just a few minutes, be it in a video, reading an article, or writing just a few lines, and starting from the basics. I am determined not to get stuck in a loop of doing endless courses and losing the knowledge. I really want to retain it.
Another highlight was getting a pay rise (woohoo!).
Nick and I also went back to the gym and we've been going about three times a week. We have been really excited to work out, which is the attitude you want, really!
Just before writing this, I was:
Logging some steps for Steptember, and fixing a few things on the theme I made for Liz.
This past month, I achieved:
I got a pay rise! 💰
Nick and I started going back to the gym and it's been great.
We saw Aladdin the musical, and met some of the cast. It was very good!
I finished creating a new theme for Liz's blog and I am super proud of it. I wrote a few words about the theme for her opening blog post.
This past month, I was grateful for:
All the time that my friends and old coworkers spent catching up with me. I really appreciate it – we all have busy schedules and a little coffee or lunch here and there really keeps the friendship going.
This past month, I learned:
That exercising by lifting weights is going to work really well for me and my cholesterol. :D
This past month, I got bored of:
Getting sick. Seriously. I got sick three times and it was not pleasant at all.
But that's OK, because I enjoyed:
Drinking new teas! I have been enjoying yerba mate and earl grey as of late.
Today, something that made me happy was:
Going to the gym and working super hard, seeing my arm muscles looking great. :P
Today, something I could have done better was:
I did a lot of housework but I feel like I should have tried to squeeze in some vacuuming.
Tomorrow, I'm going to:
See if I can go for a big long walk.
Next month, I'm looking forward to:
Coming back from Indonesia. I am going there for a wedding, and to be honest, I just look forward to when I am back.
Next month, I'm going to make the positive change of:
Being more calm in stressful situations.
One thing on my to-do list is:
To renew my domain (georgie.nu). I'm not going anywhere! ;)
One happy photo from this month is: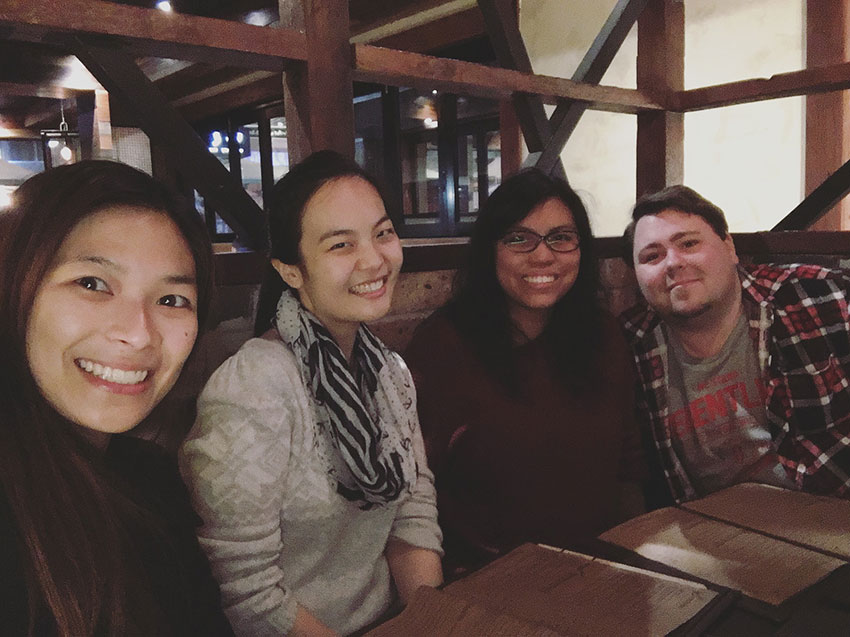 If I had to write a book or record a film about this past month, I would call it:
The Month of Catchups
After I post this, I'm going to:
Get ready for bed. :p
Also see: