Achievement Unlocked: March 2016
March, March. March had Easter and other fun things in it, so it's time to see how the month went. If you would like to use the questions I have brainstormed in this post, feel free to do so, just let people know where you got the questions from. :D

Just before writing this, I was:
Looking for a photo for this post!
This past month, I achieved:
A lot of goals at work. One of my colleagues was on holiday for most of the month and I was able to pick up a lot of the work myself. I'm proud about that.
This past month, I was grateful for:
Getting two new pairs of shoes! I got a pair of pointed-toe heels (they are so cute) and pointed-toe boots to finally replace my crappy old pair.
This past month, I learned:
That when you burn yourself with super hot oil (or super hot anything, for that matter), sometimes you can't see any evidence of damage until much later on… my wrist started turning brown the day after I burned myself and it stung pretty uncomfortably. Right after it happened I just thought, 'No biggie, just a bit red…'
This past month, I got bored of:
Using WordPress. Hahahaha.
But that's OK, because I enjoyed:
Poking around at static site generator options. I'm a nerd, yes.
Today, something that made me happy was:
A girl named Jess approached me this morning at the station to say hi and that she had been reading my blog for some time. I was pleasantly surprised. :) I've always wondered if I have ever bumped into anyone or been in close proximity to anyone I know from the internet (or who knows me) since I met Monica. Jess is the first person who has actually come up to me to say hi. :D
Today, something I could have done better was:
Resist the chocolate!
Tomorrow, I'm going to:
Post a recording of my recent talk, 'I didn't mean to become a web developer, it just happened'. I hope to inspire people with it, and I am excited to share it with you all! So stay tuned, haha.
Next month, I'm looking forward to:
Nick graduating (finally hehehehe). And I am going to Respond, a web developer conference, next week! It's my first web related conference.
Next month, I'm going to make the positive change of:
Going back to the gym! 💪
One thing on my to-do list is:
Vacuum my room!
One happy photo from this month is: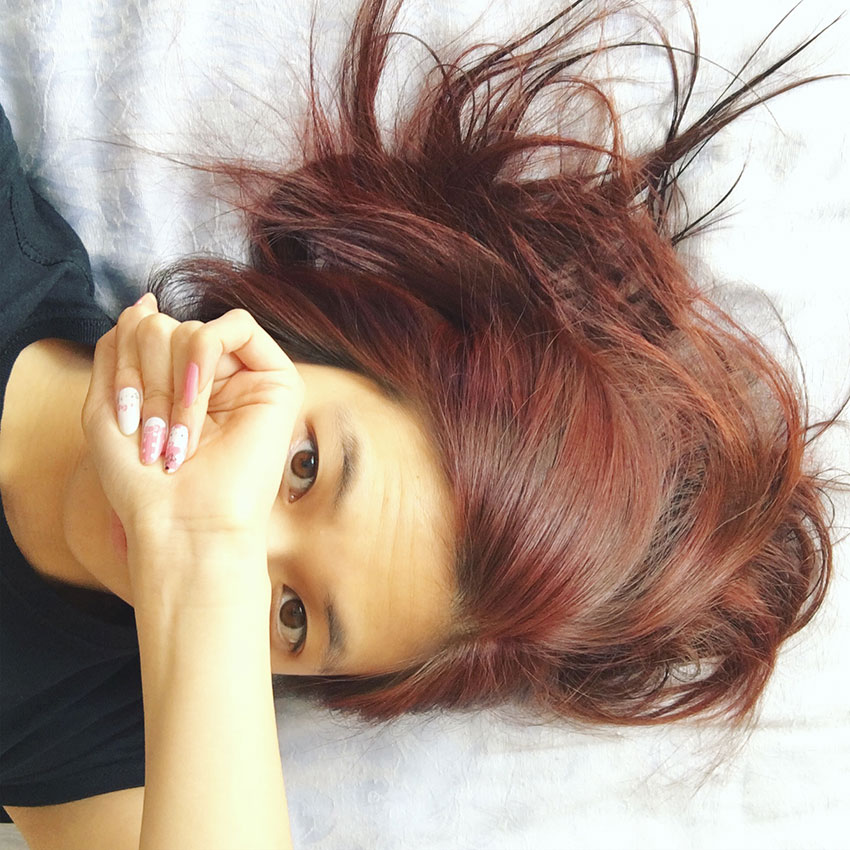 If I had to write a book or record a film about this past month, I would call it:
You Got Lucky (about the pair of pointed heels I got that was the last pair of my size in the whole damn country)
After I post this, I'm going to:
Get ready for bed!
Also see: