Meeting Monica
So, in a really awesome turn of events and what one could only really call destiny density, I met Monica (she also has a ridiculous blog-to-be) in a chance meeting yesterday. Oooh yeah it was fate and it was meant to be and stuff.
I've talked to Monica online for practically a decade. I don't remember how we first chatted (not really relevant right now), but it was when we both blogged and made silly pixel art or something like that. I barely remember, actually, because we talked about everything but websites. I remember hosting her website at some point, laughing at dumb stuff with her, and just being overall really sarcastic and weird, and talking about Back to the Future. Best movie ever.
But as is the case with a lot of online buddies, we hadn't actually met. Until yesterday.
Yesterday I waited for James at the station after work, since we catch the same train home. Well, we missed one of the trains since he didn't arrive in time, but that's all good. After a stupidly long train ride (James had to answer a really long phone call), we got off, and as we were walking away and I was tapping my transport card, I said, "Hmm there is a girl over there that looks like Monica. I wonder if it's her."
"How do you know what she looks like?"
"I just do, man! I'm gonna text her. I'm not going to walk up there and ask, just in case I am wrong."
Text her I did, and I asked her if she was at the train station. She was very "WTF", writing in uppercase that she was there and asked where I was. I ran back down the stairs to go and see the girl on the bench, because there was very little chance she was anyone besides the girl on the bench.
We were both really excited and hugged for a long time, in disbelief that we were actually seeing each other in the flesh. Monica puts it quite perfectly: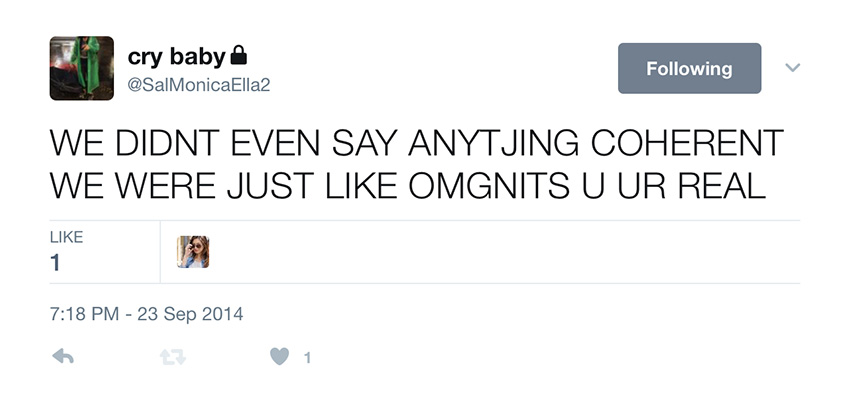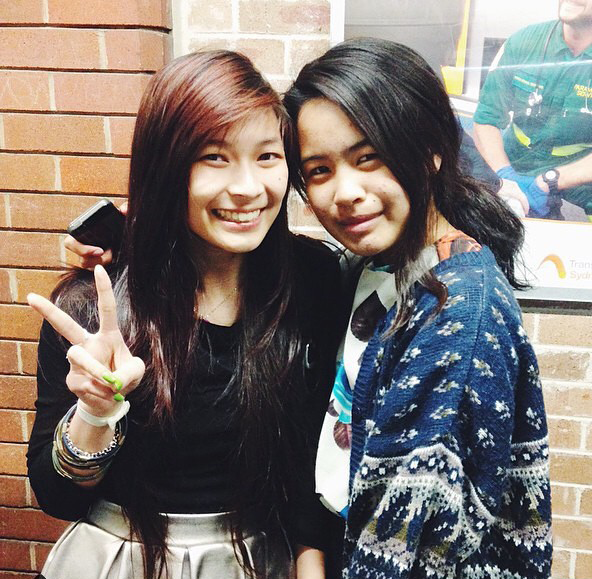 It's pretty crazy thinking that if we didn't miss the train, and she hadn't been at the station (she normally wouldn't even have been there!), we wouldn't have seen each other.
Let the Goode times roll. :D