Floriade + Other Canberra Adventures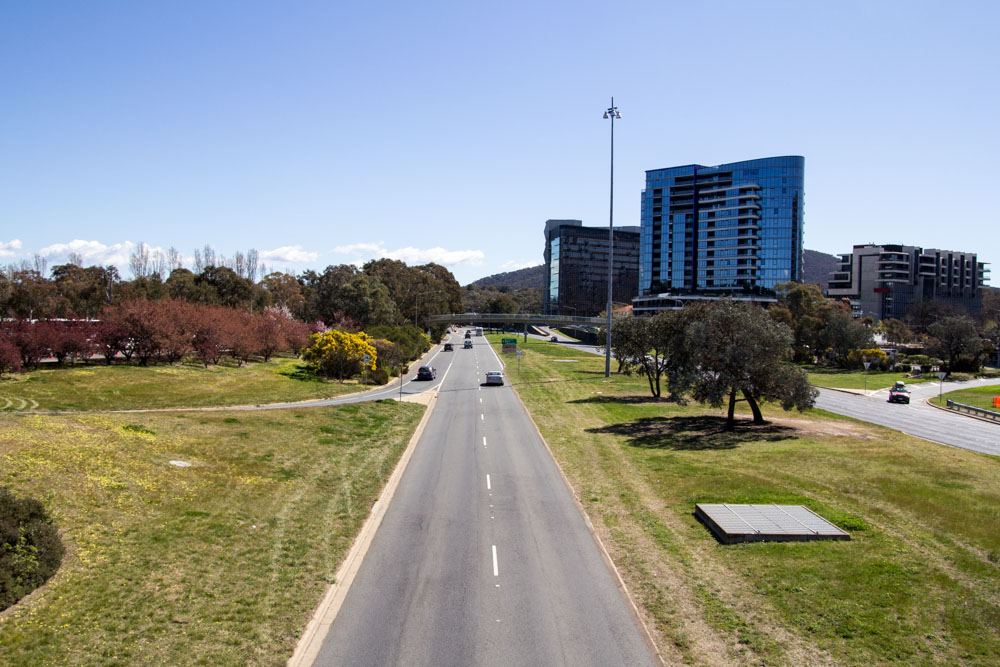 James and I went to Canberra over the weekend. I have been to the nation's capital a number of times, but always like to revisit places every few years. You sort of get a different point of view as you get older. Some places may change, and you change over time too.
Canberra is the capital of Australia, and it is located in the Australian Capital Territory, a small area located within another state (New South Wales). Most people I know who have moved to Sydney from Canberra tell me that it's boring; my friend Ryan, who moved there from Sydney, says it does have its good and bad points.
The last time I went to Canberra was in 2006 for a school trip. It was certainly a long time ago, and we visited the Parliament House and War Memorial, landmarks that would benefit out education at the time. We didn't visit those places this time around, but we went to Floriade, an annual tulip festival. It was a lot more interesting than the one we visited in previous years (which is closer to home). There were lots of food, craft and lifestyle stalls, like a little market; rides and miscellaneous sculptures; and of course the big plantations of tulips.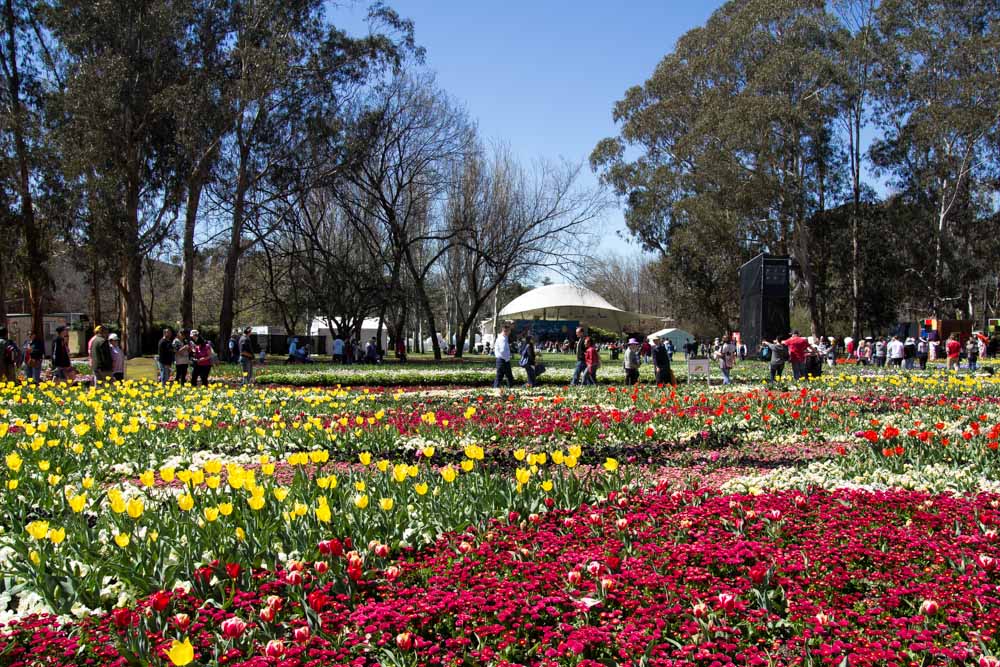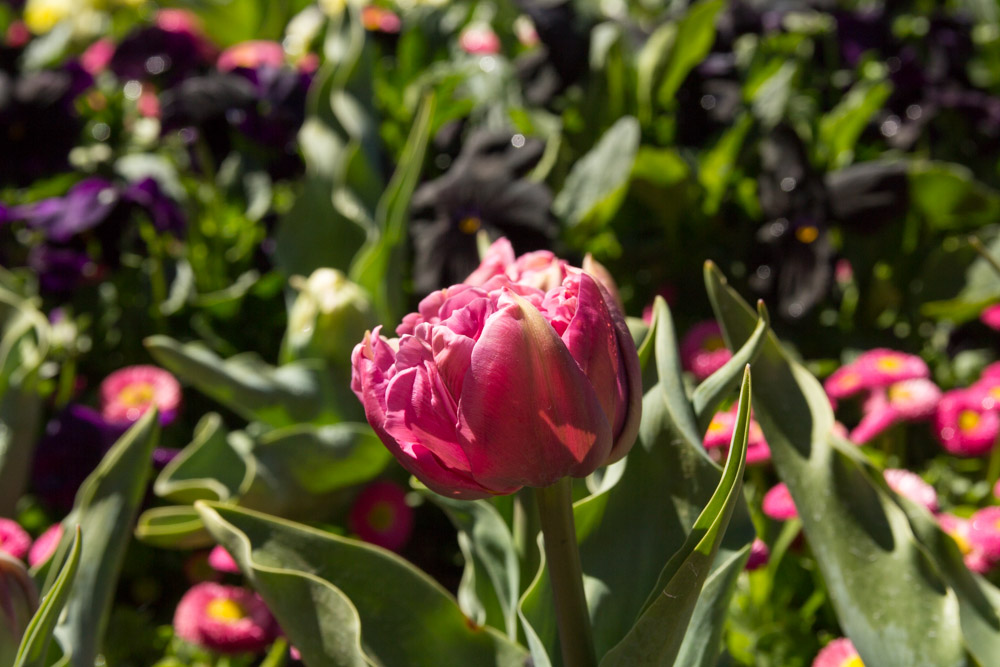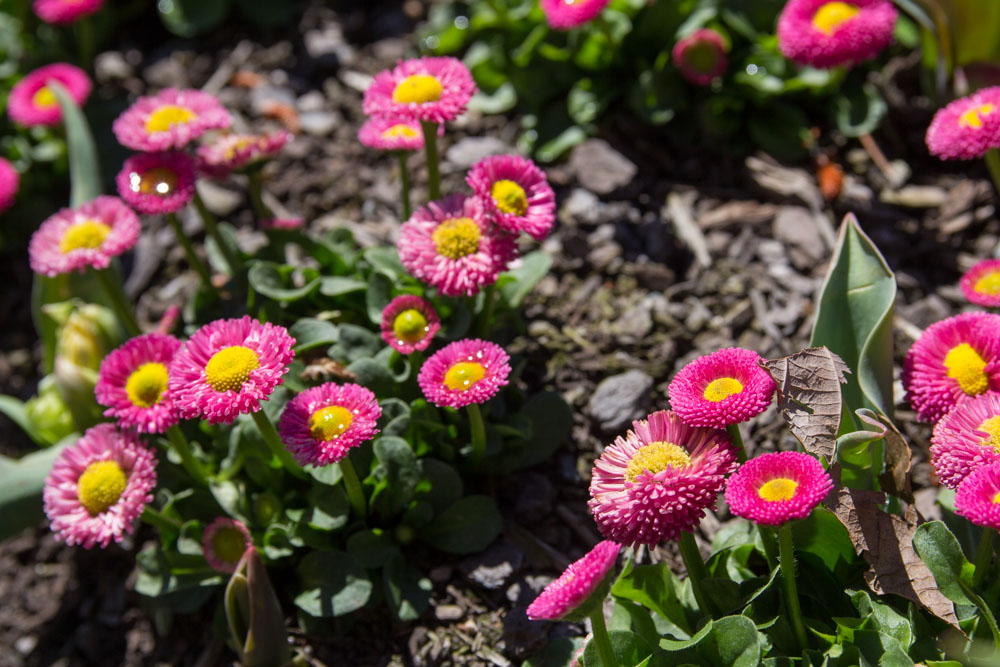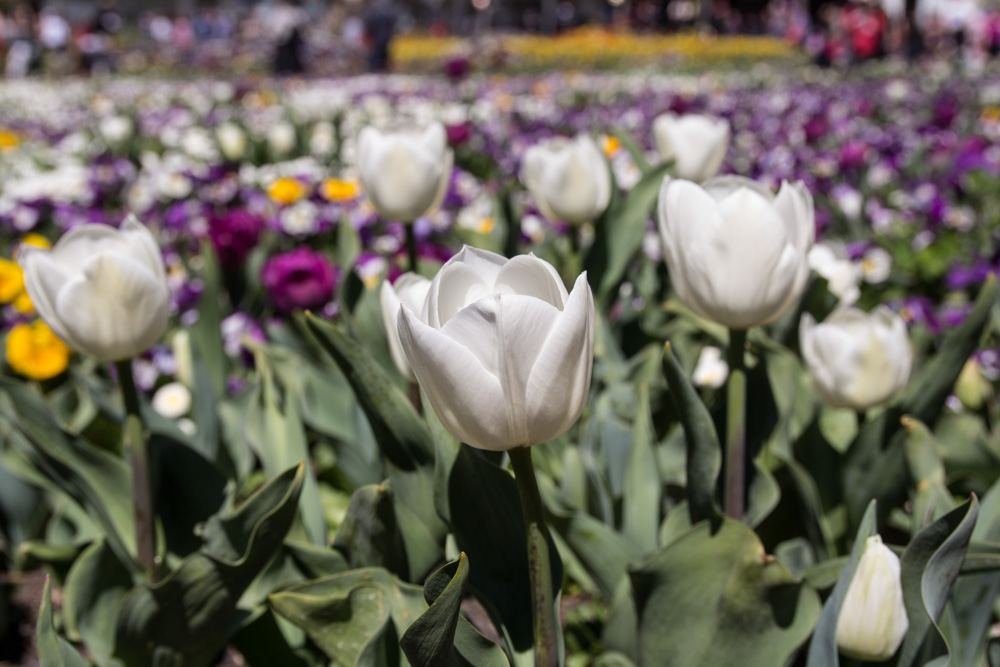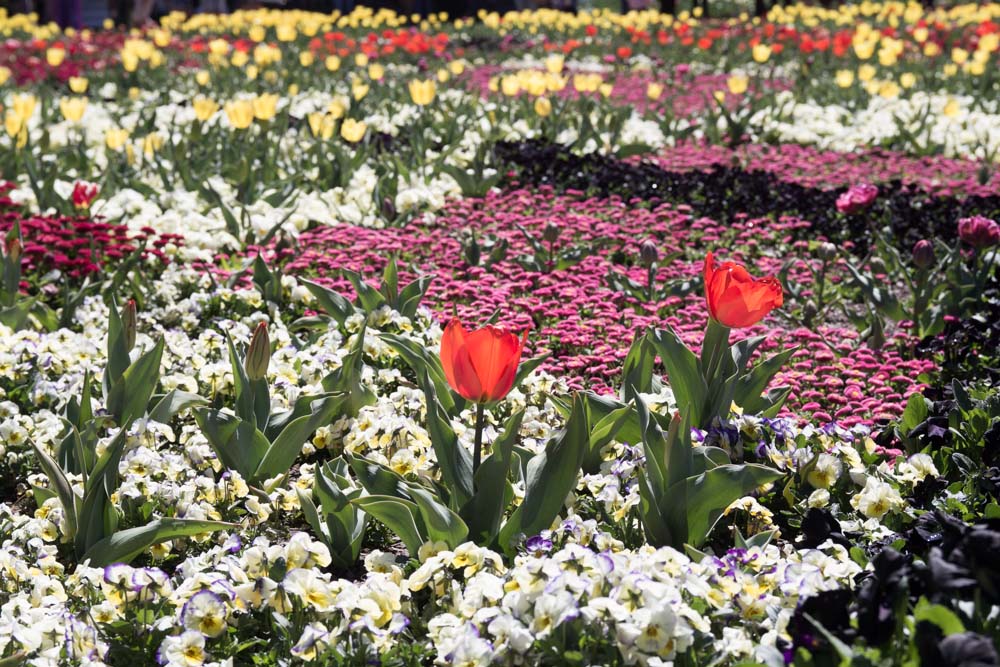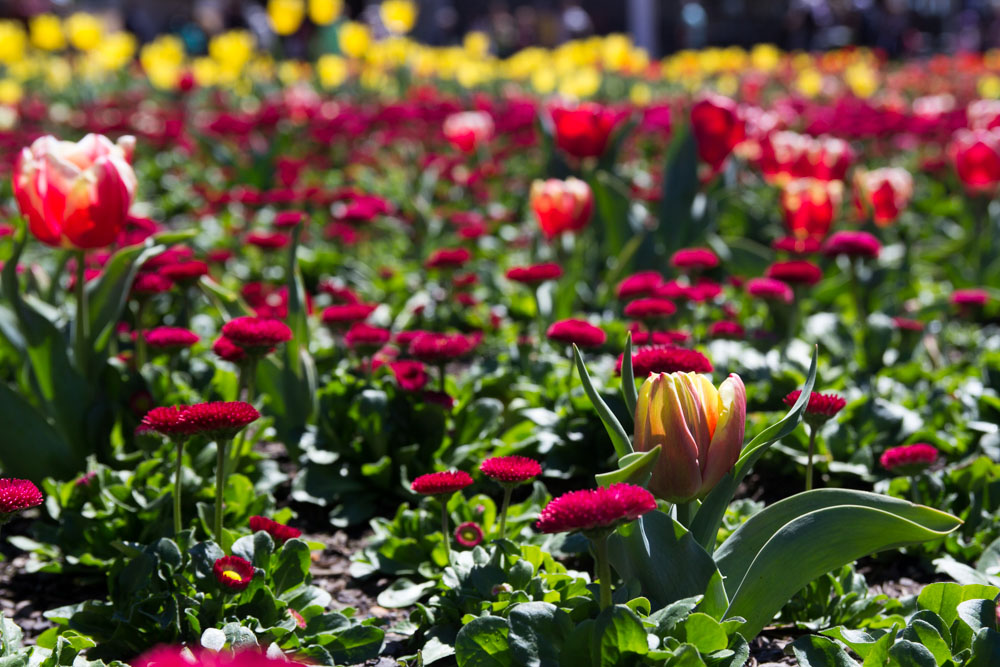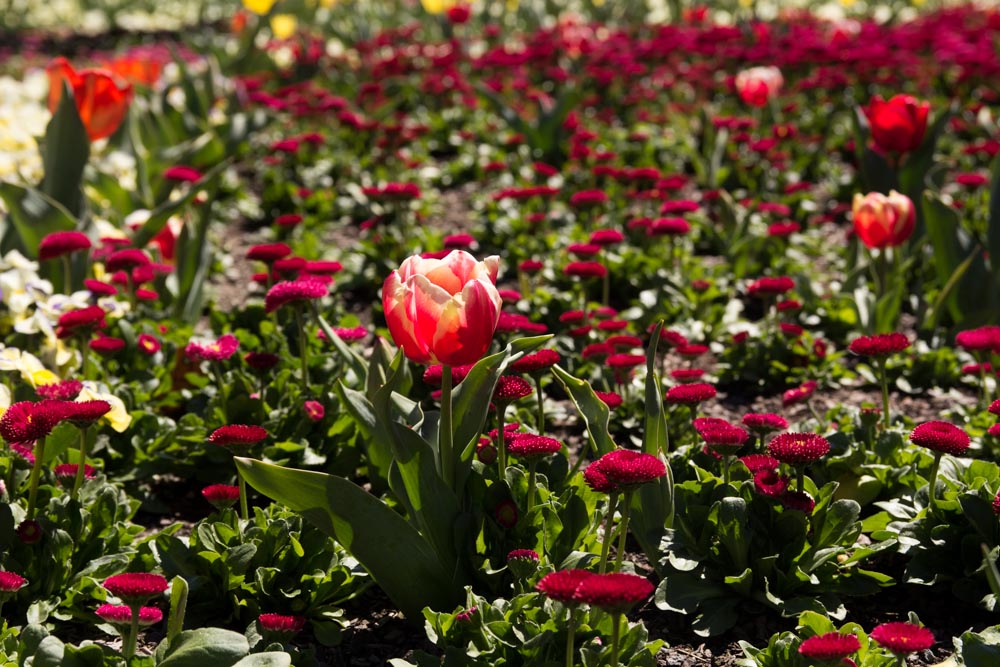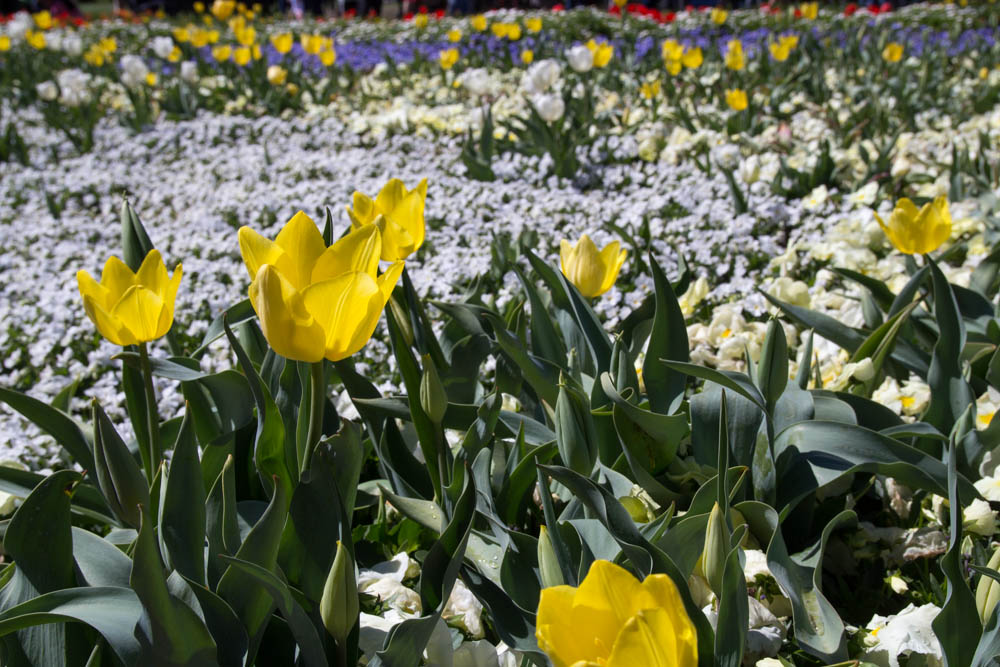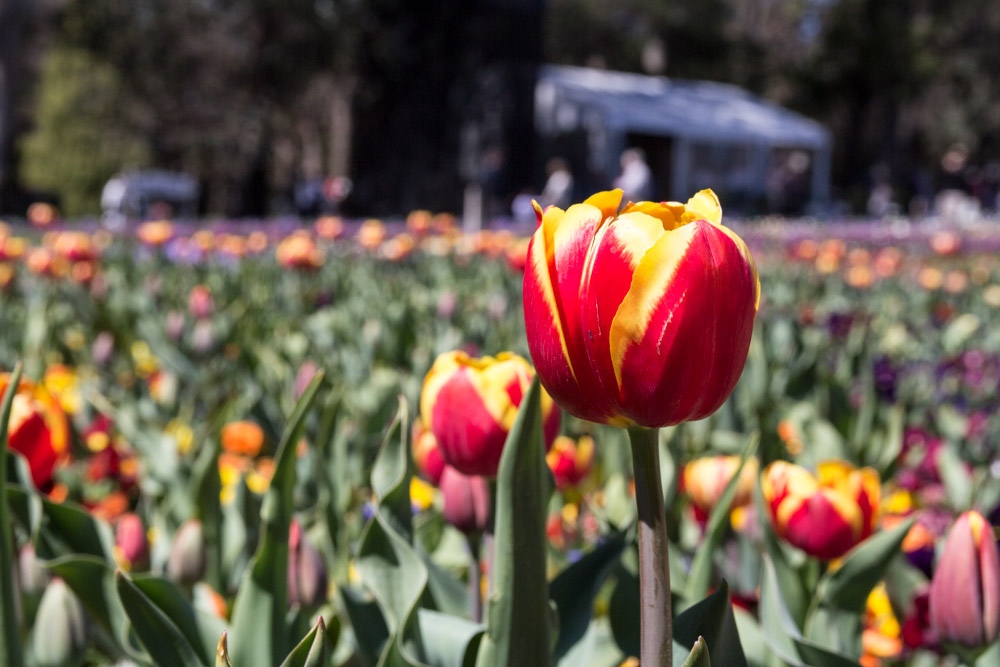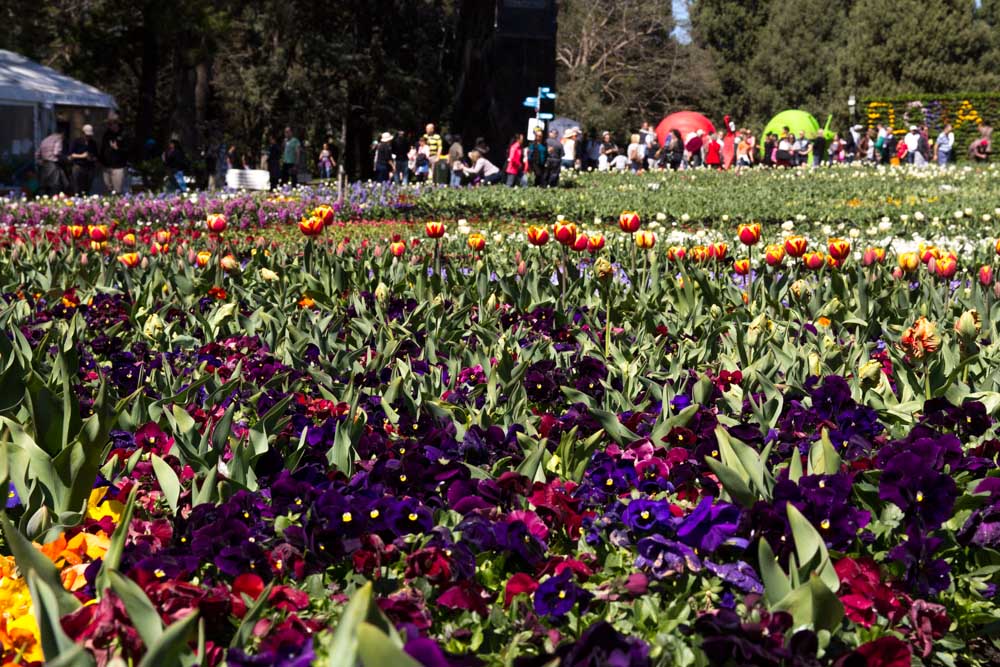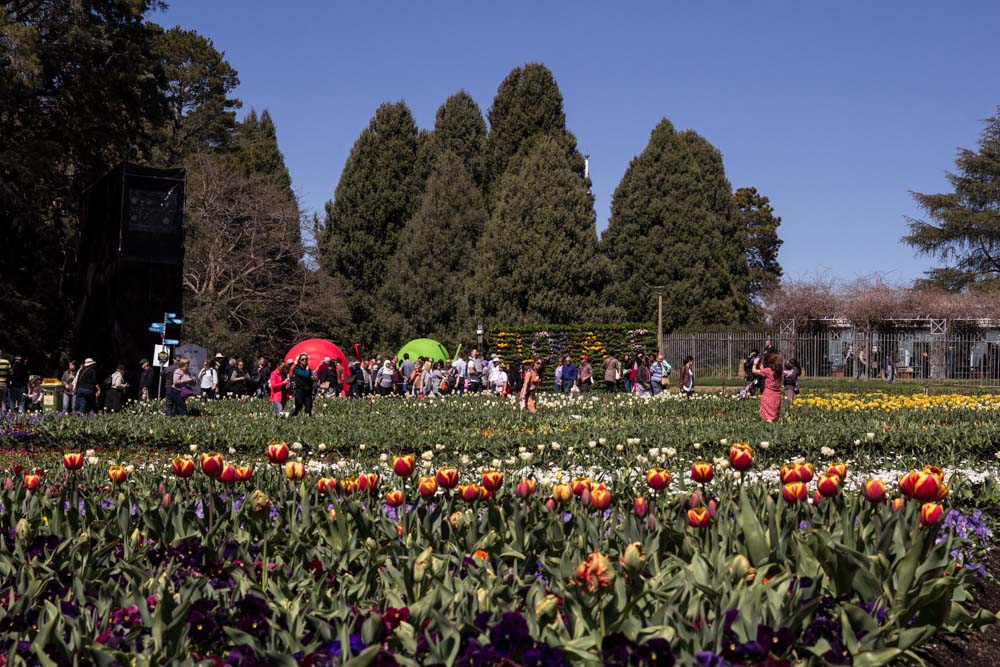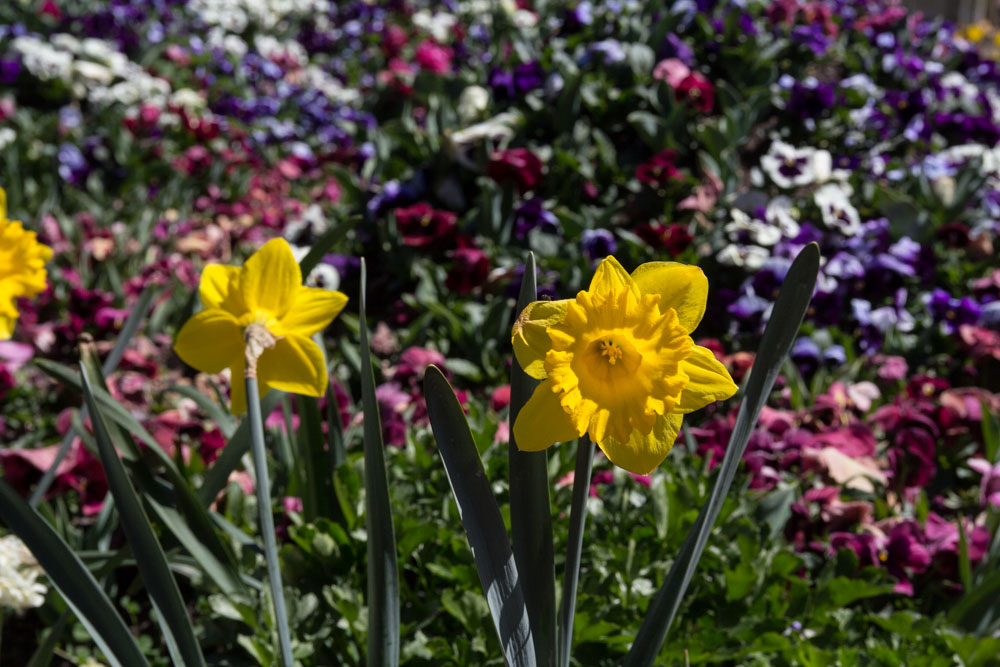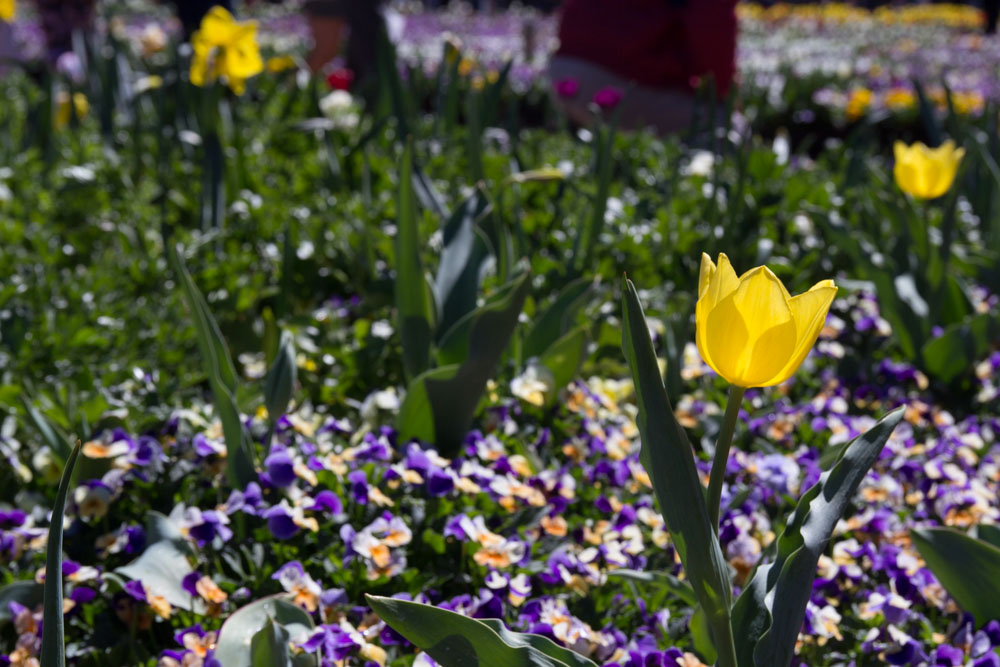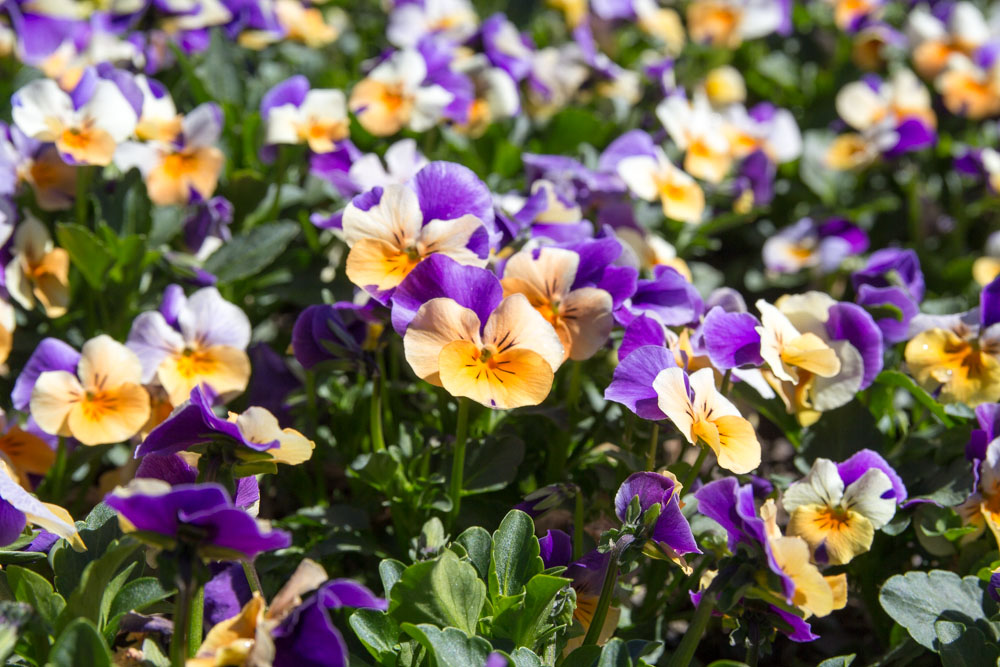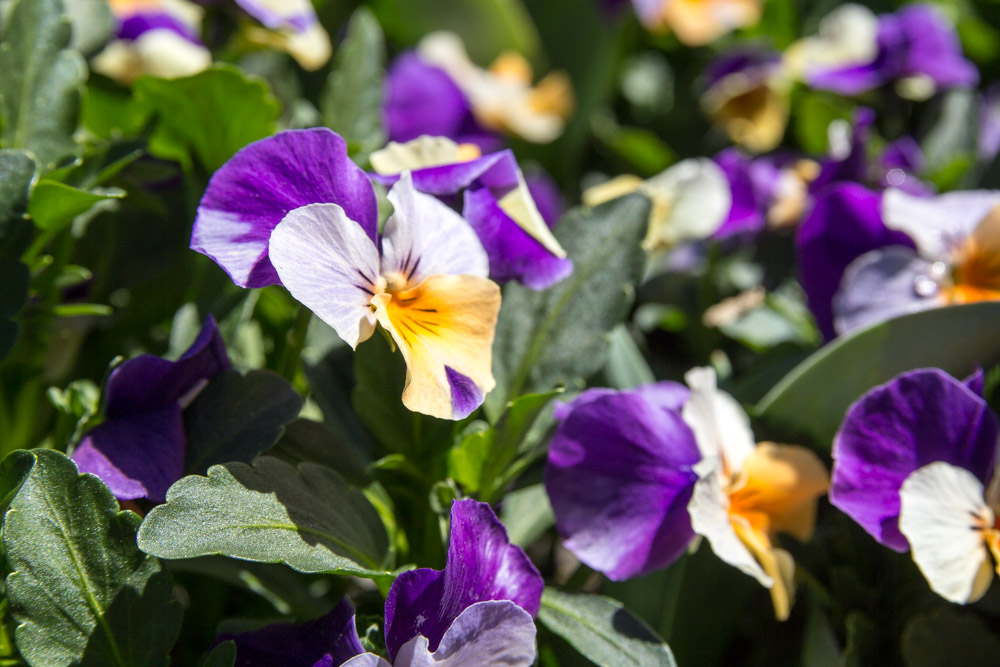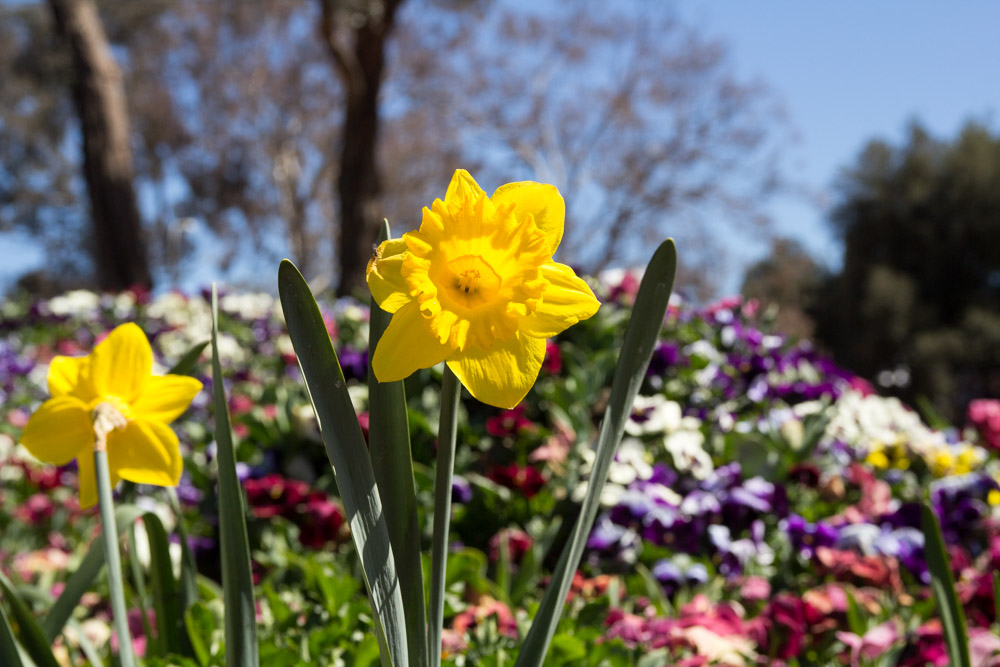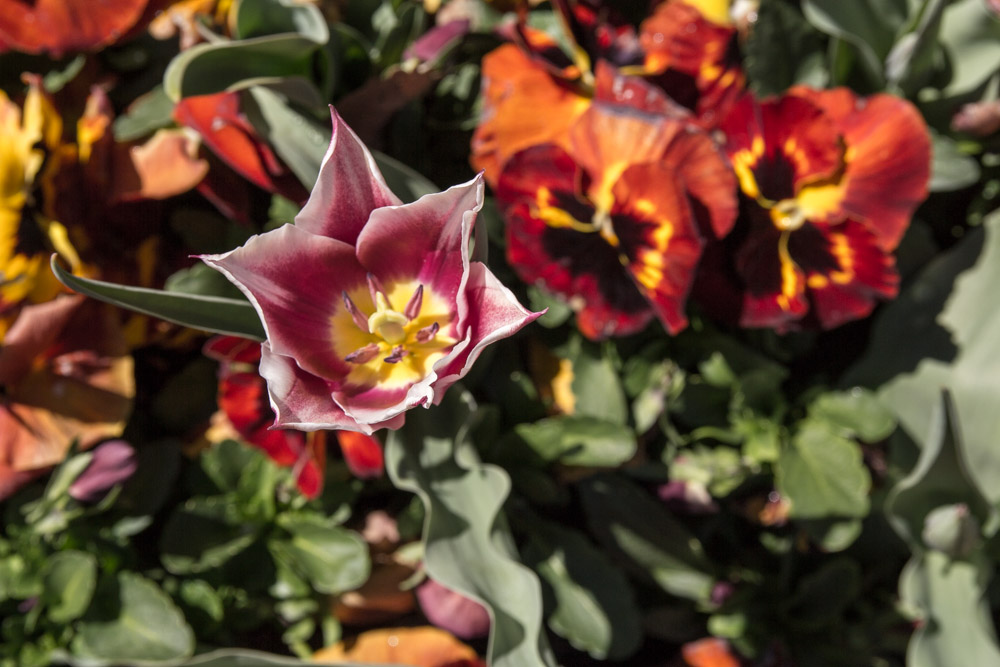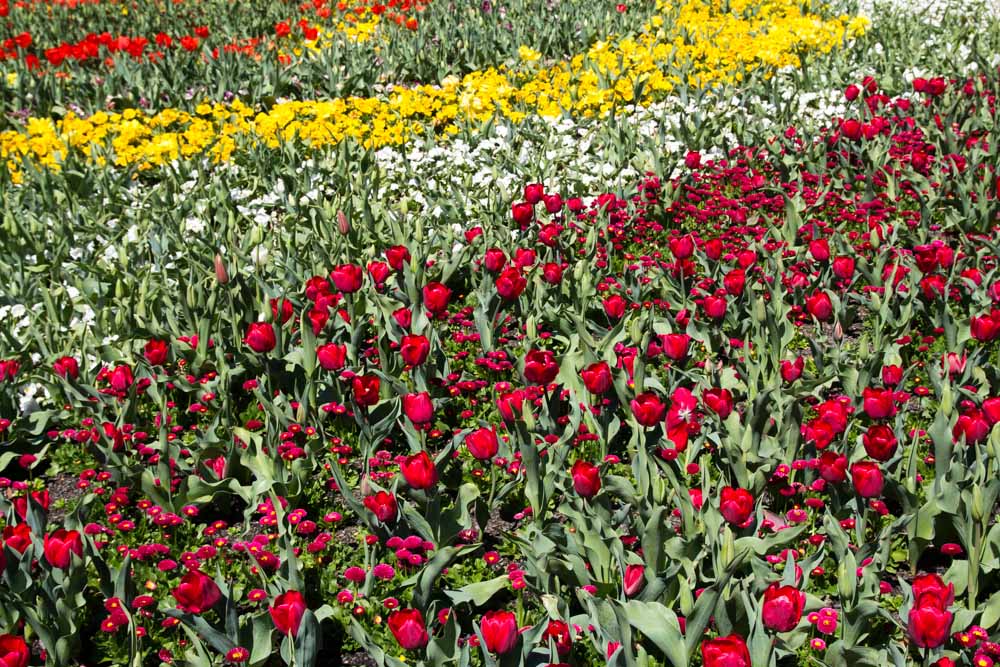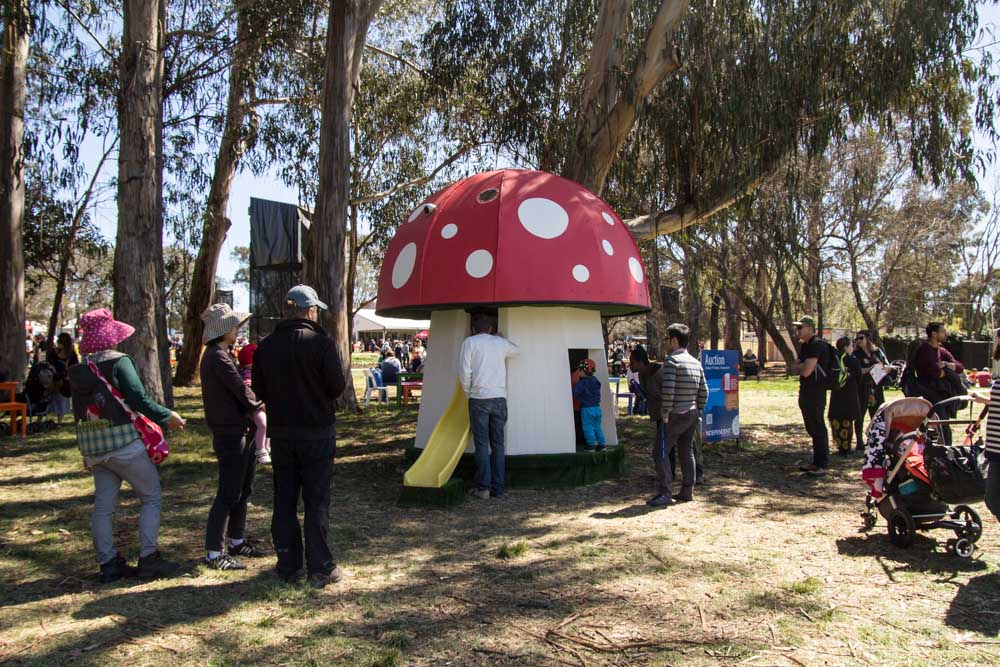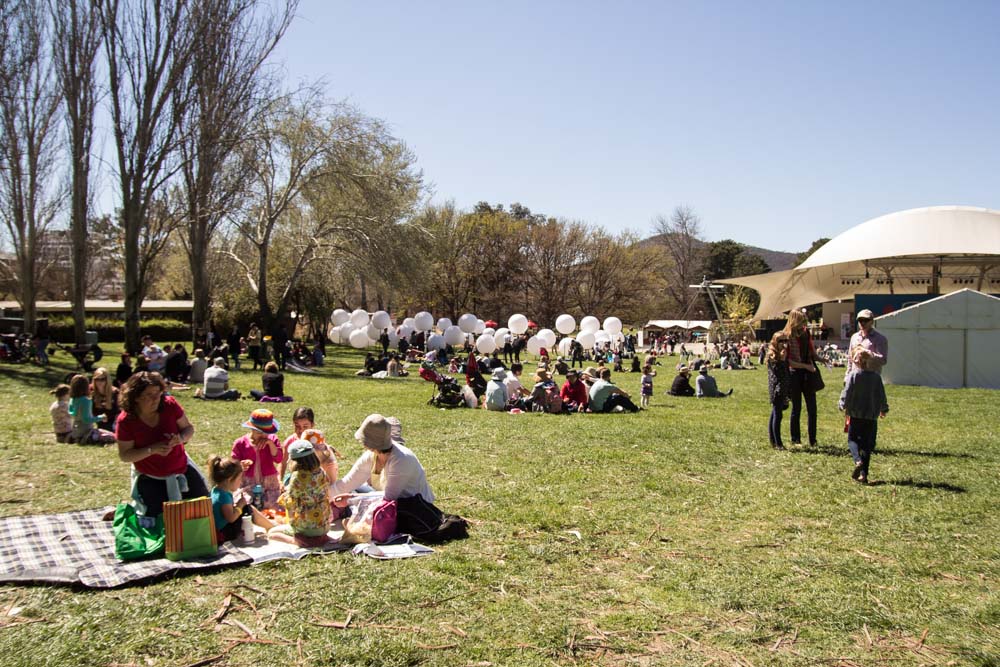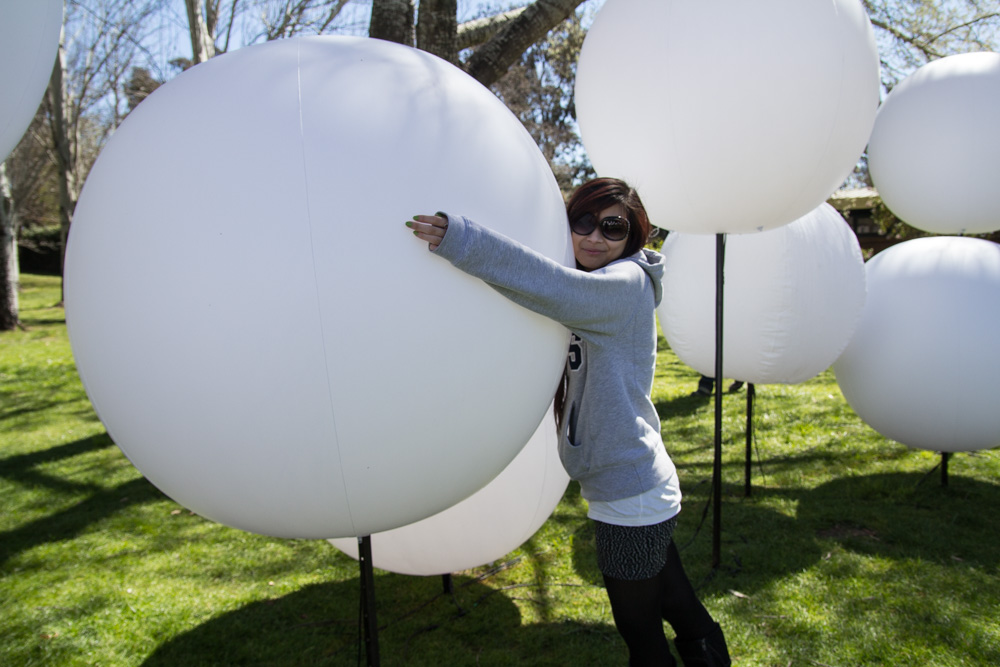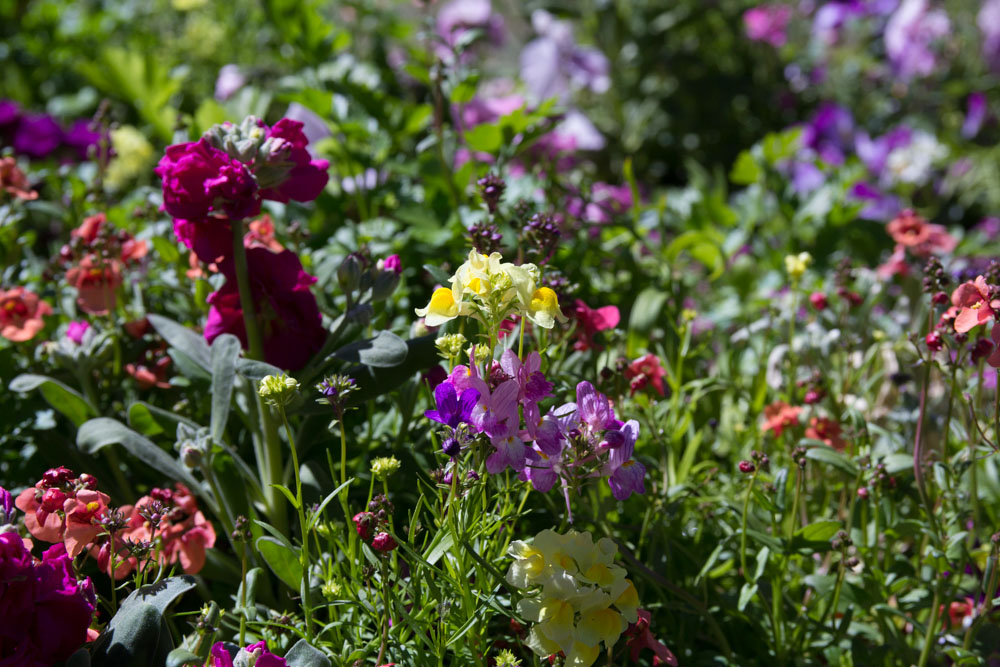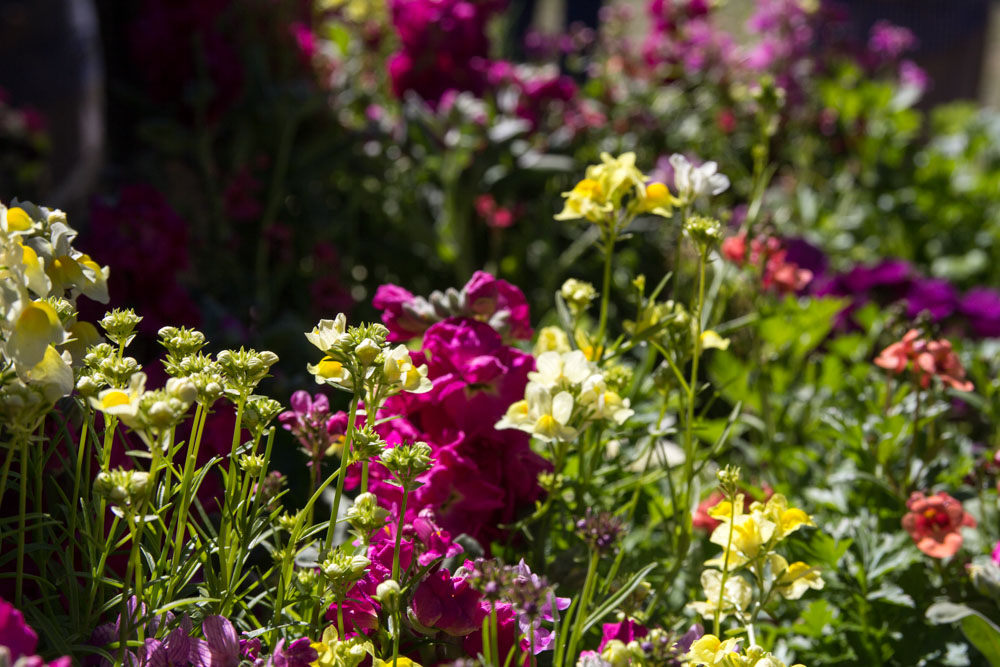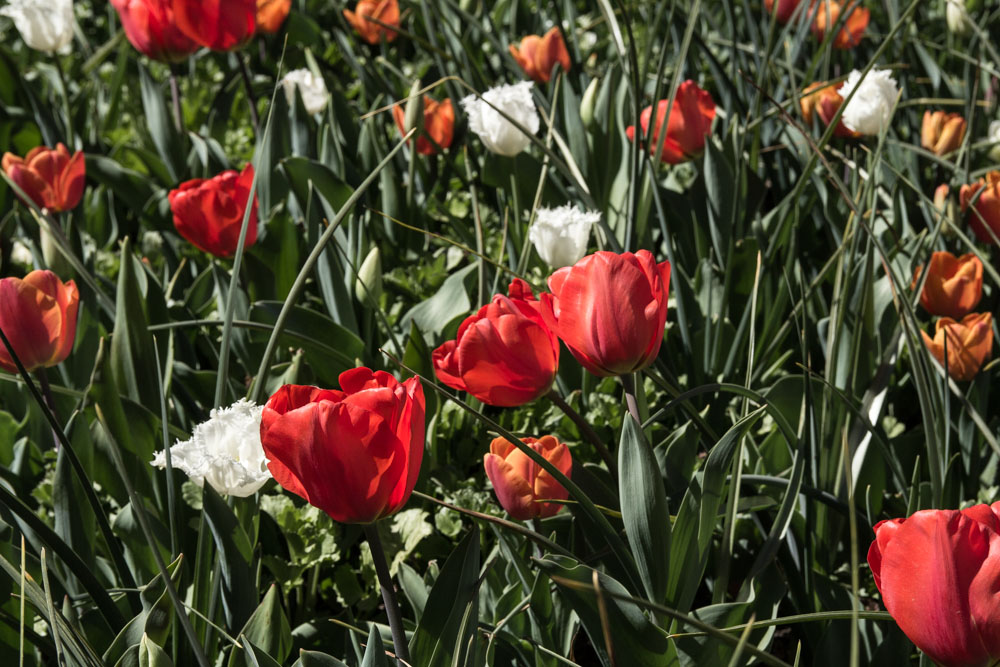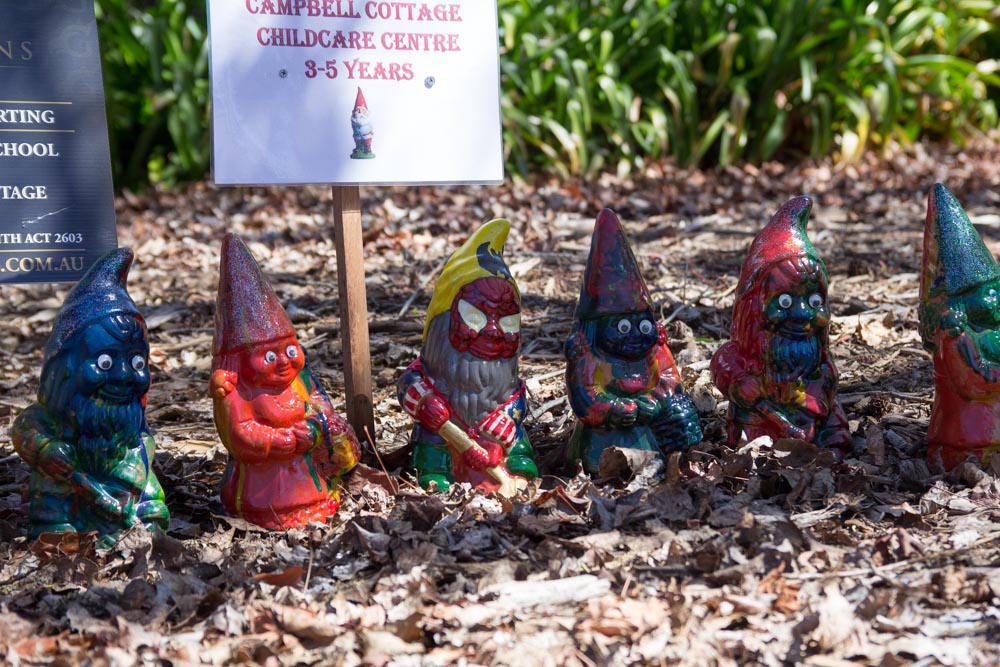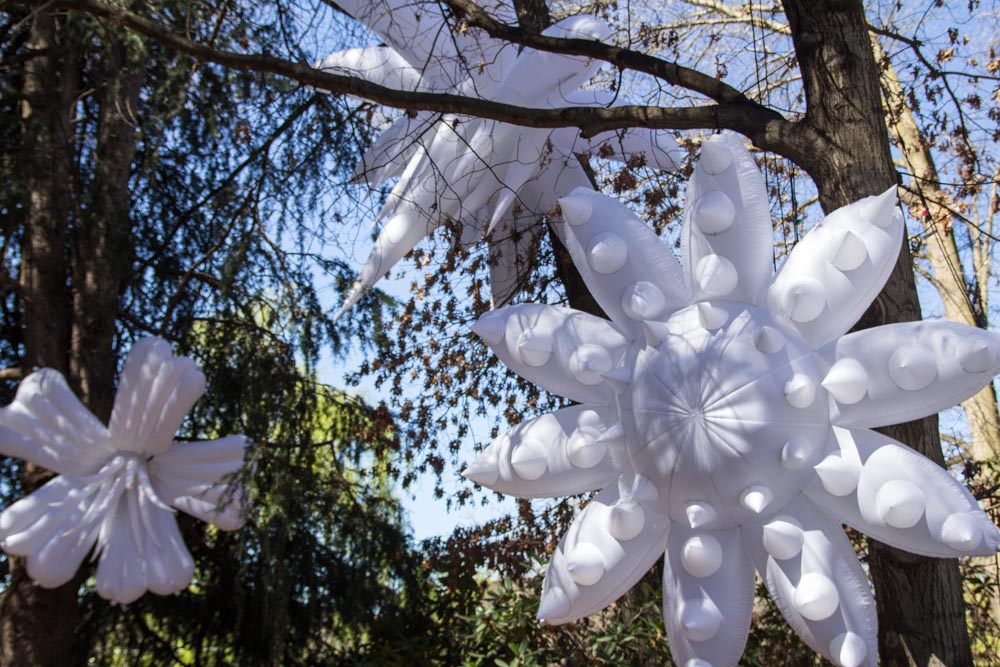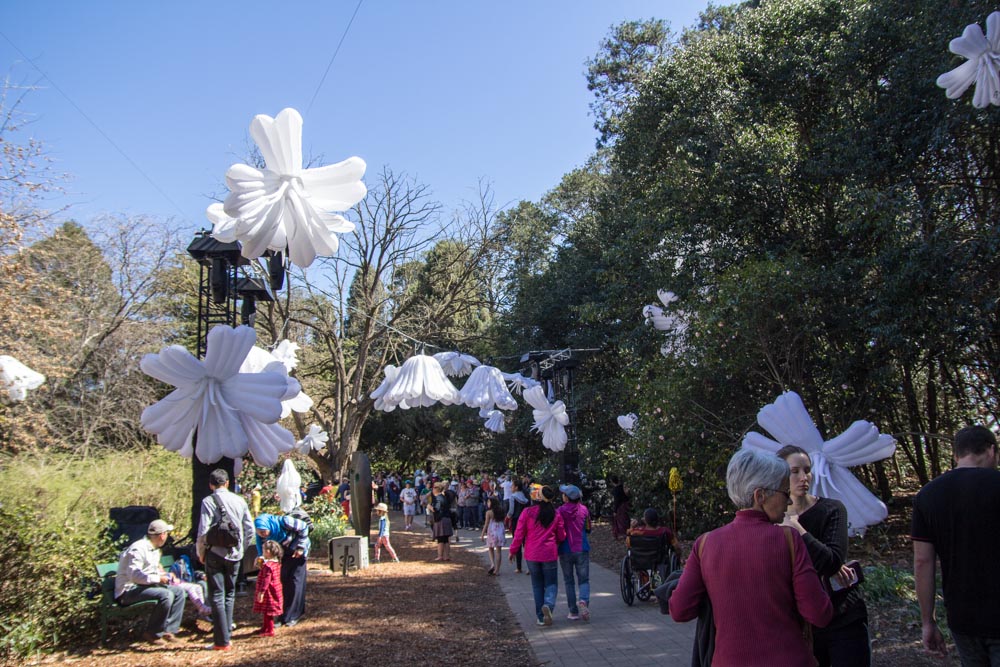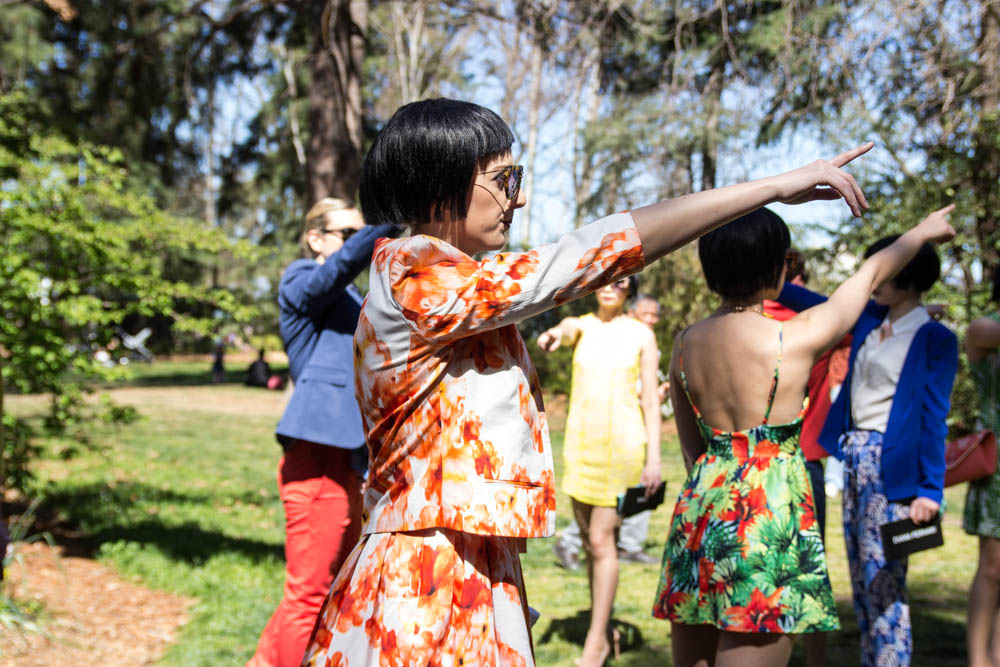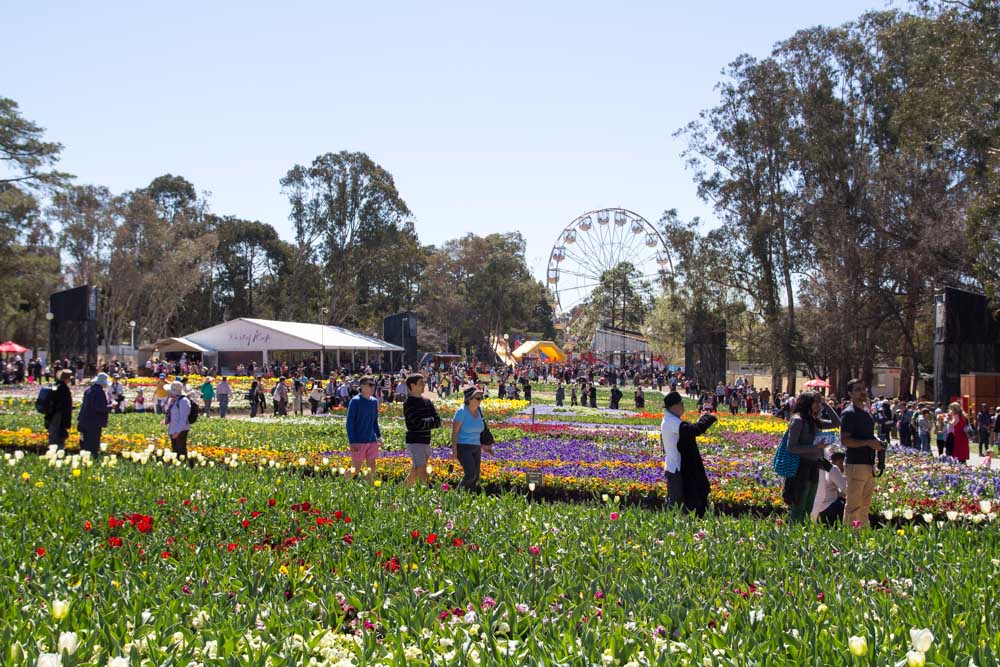 The festival was free entry, and we bought some fudge at one of the stalls, but nothing else. We walked through the whole thing within a couple of hours, then went to Questacon. On the way, we walked past a couple riding bikes, with the husband riding with their daughter in a little trailer carriage on his bike. His wife ran into it as they were riding side by side, and toppled and fell over. She had quite a fall, and we and another passerby helped her up, but she escaped without a single scratch or scuff. Amazing, considering the fall had torn a huge hole in the arm of her apparently new jacket. Good to see she was okay, though!
Questacon was one of my favourite places to visit in Canberra. It's a fun and educational science museum, which has certainly grown over the years with new galleries and upgraded exhibits. We watched a show about water and the Murray-Darling Basin, then went through all the galleries of optical illusions, machines and puzzles.
The optical illusions made me super dizzy after some time, but it was quite funny to experience. I enjoyed solving a lot of the puzzles we passed. There was someone struggling to arrange tetrahedrons into a pyramid, but James and I did it just fine. Hahaha. I think my favourite gallery was the one with the periodic table. There was a huge cabinet made of small cube shaped boxes, set out like the periodic table. Each box had the element name and information printed on the glass, and the boxes contained objects that were made of, or mostly composed of, that element.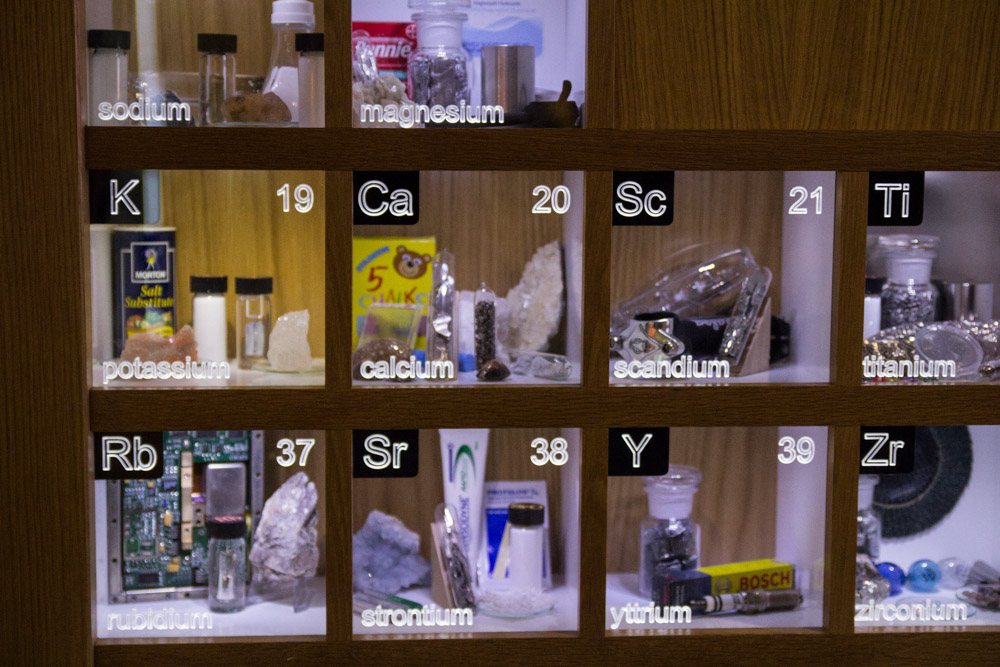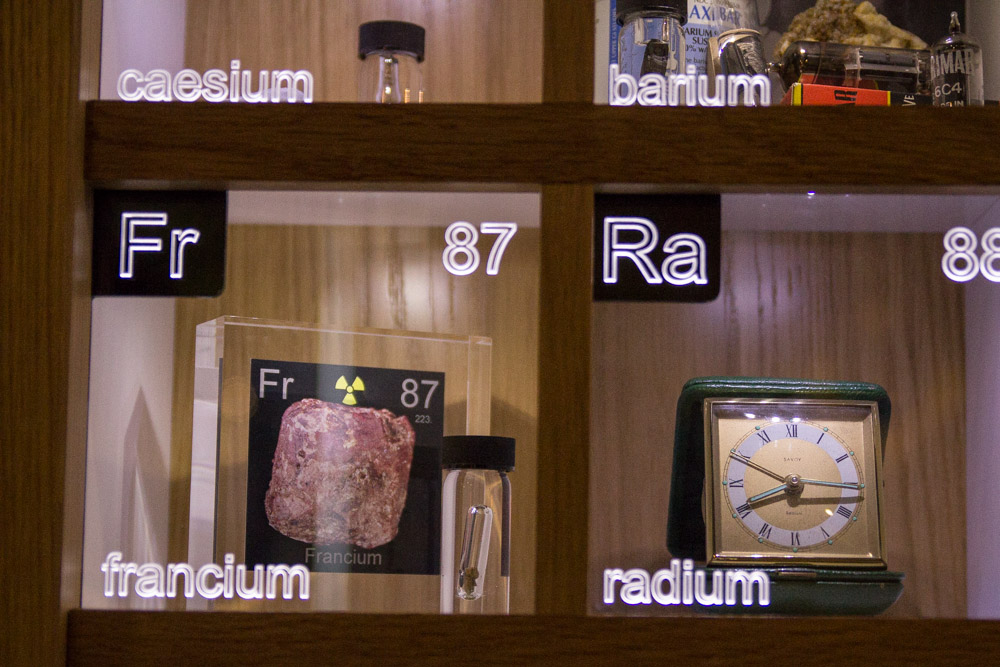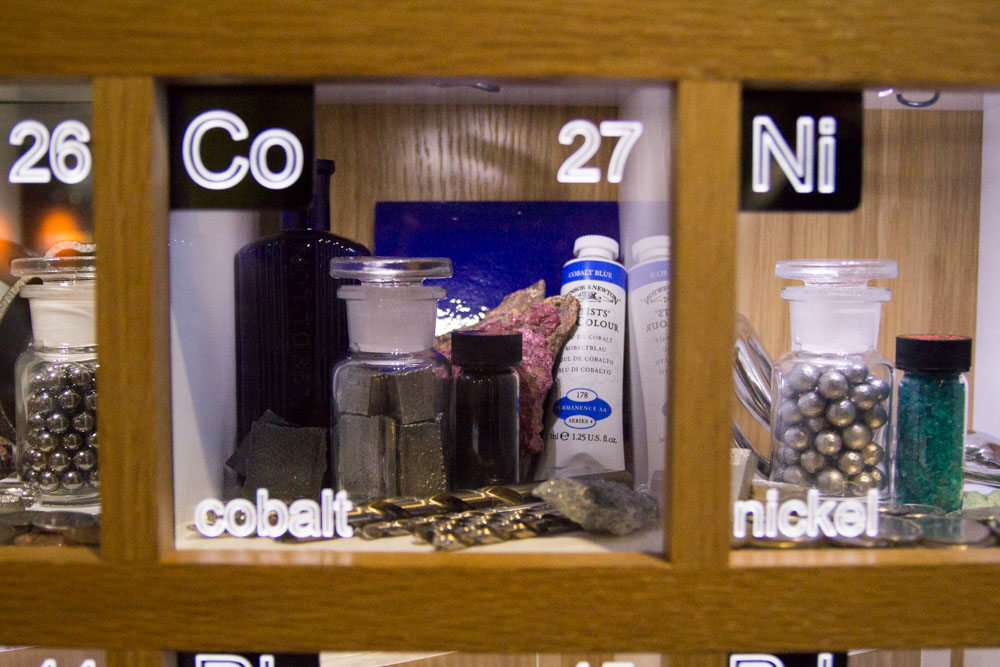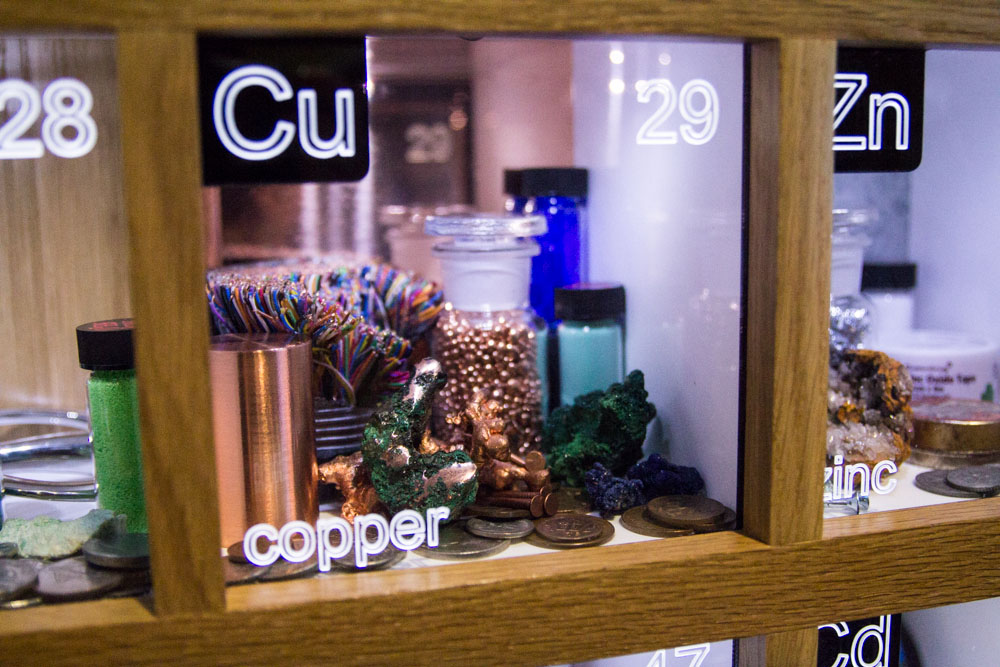 I have always been obsessed with the periodic table. I think it's amazing, a wonderful part of science, and the way it was displayed in Questacon just blew me away. It was certainly new, or maybe I hadn't noticed it last time. I remember being so thoroughly interested in all the elements and what their main uses were, and what objects they might be used in.
Seeing it in Questacon made me want to own something like that in my own room, I would surely stare at it every day in awe and just drown in my love for science. I dare say my love for science is a muted, bemused sort of love.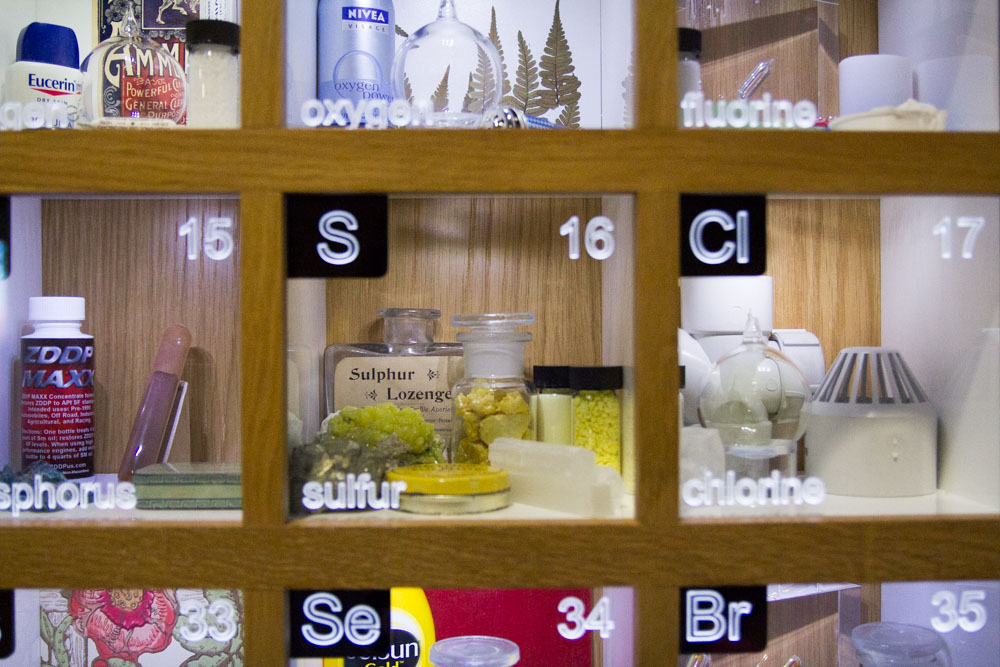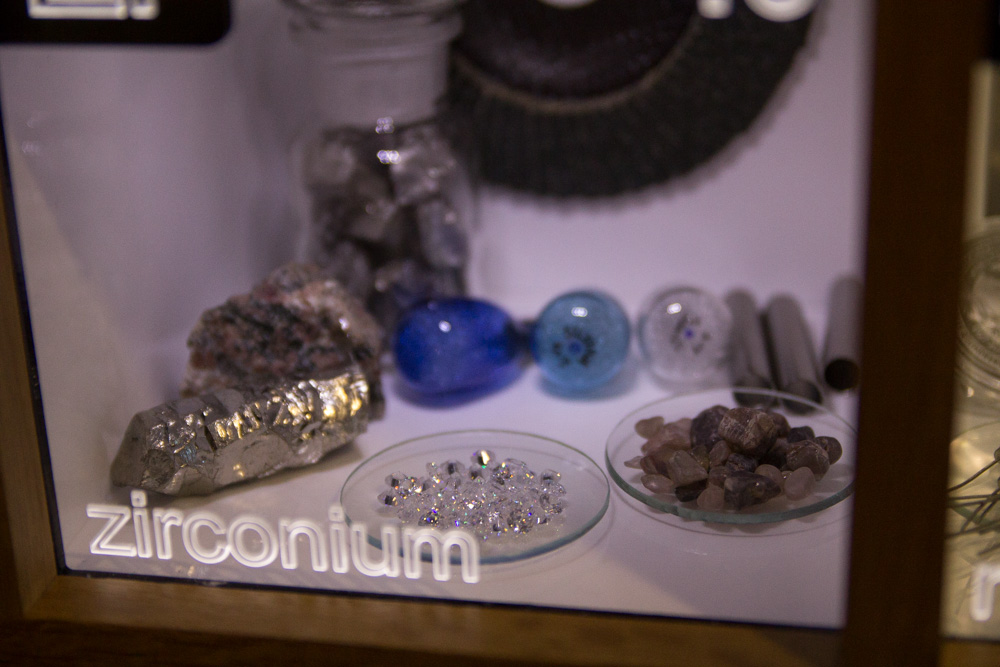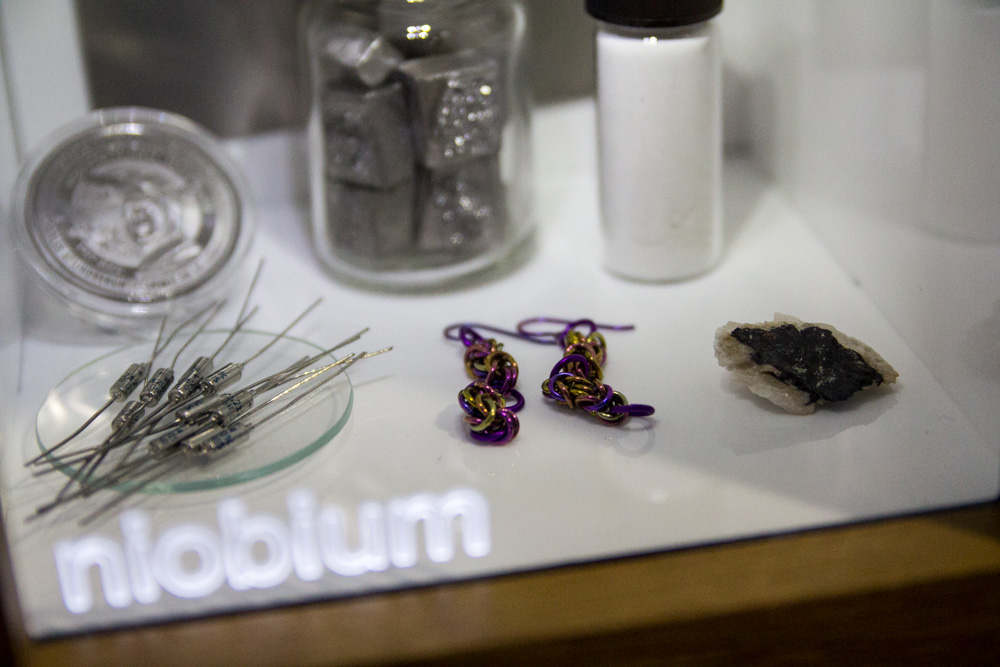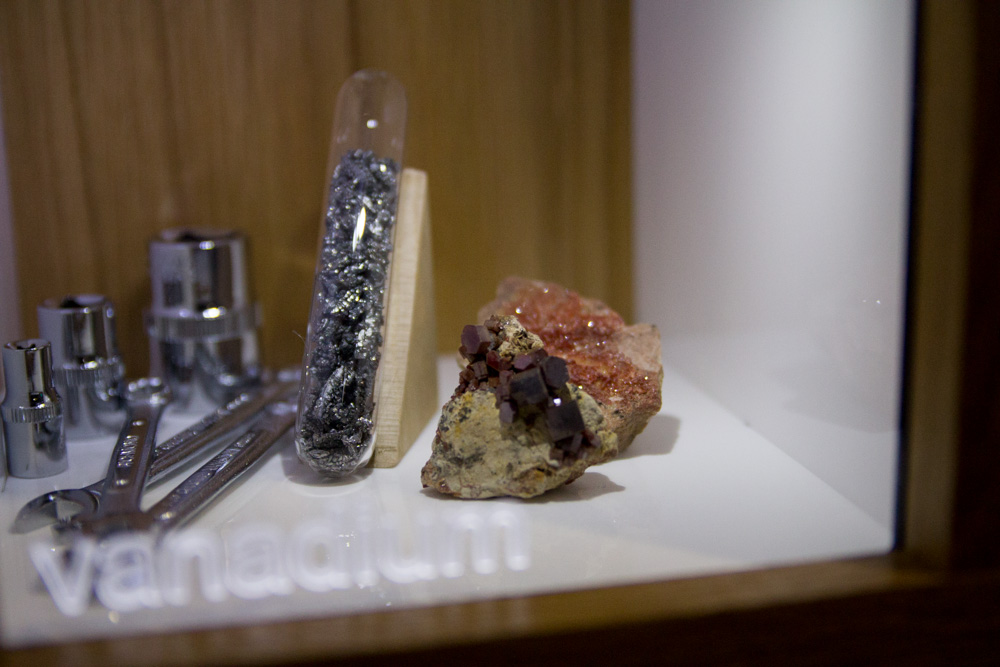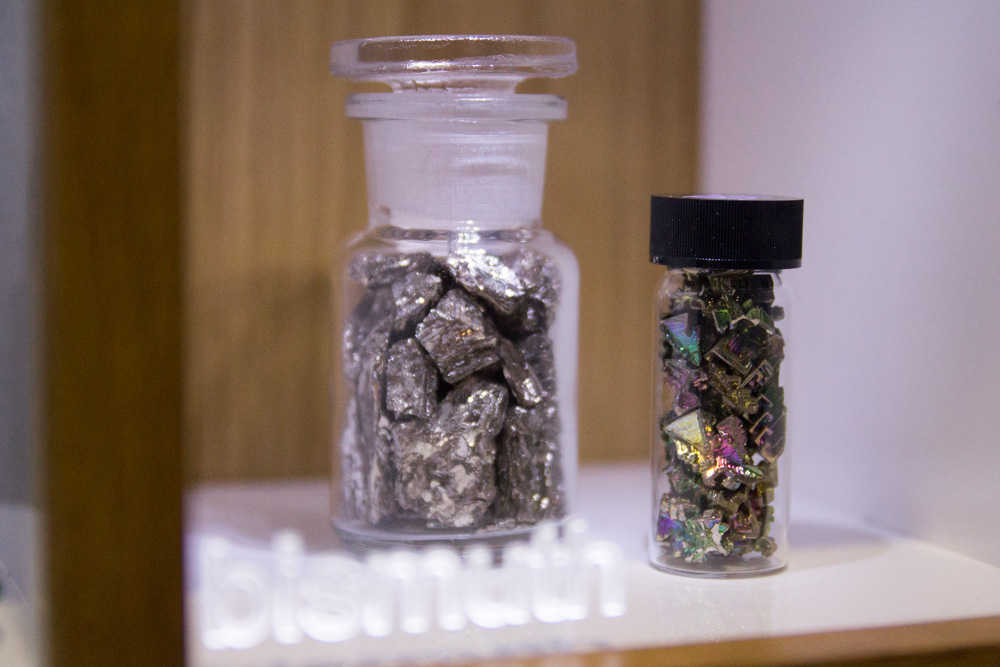 James and I played Jenga with some wooden blocks, and then we did some number puzzles. We ogled over the crystals on display and looked at animals and insects set in resin, under the microscope.
The one thing I recall from my last visits was a fake guillotine. You put your hands and head in holes, and there was a metal block above your head, which the blade would hit. I was death scared of this machine malfunctioning, so I never, ever tried it. I remember pulling my head out at the last second, when I first visited Questacon when I was about ten years old. The machine was gone this time around, but it had been replaced with some very cool tube system that had air running through it, and it blew coloured scarves around, and eventually out of a pipe near the roof, and it would float down from the ceiling.
There was also a new water-themed gallery. It wasn't all that interesting, but when giant machines move and do things, you can't help but touch them and wonder how they operate.
After that we checked in at our motel and then met up with my old friend Ryan. It was so great to see him again, since I don't think I've seen him since he moved to Canberra. That would have been a good two years ago! We had some really nice Thai food. It didn't look all that appealing, and looked small, but it tasted great and I was actually quite content. Ryan took us for a drive around Canberra and showed us multiple landmarks and gave us a history of some of the buildings. He knows the city well!
The next morning we went for breakfast at the Pancake Parlour. I am usually not too keen on pancakes at all, but this place did have nice pancakes. James and I aren't used to eating huge breakfasts so early, so we were terribly full.
We then went to the Old Bus Depot Markets, as suggested by Ryan. I absolutely adore looking at markets even though a lot of the items there can be overpriced, and I usually don't buy anything. However, I love looking at handmade jewellery and other crafts. I did walk away with a sample bag of loose leaf Daintree Chai tea though.
We farewelled Ryan (he wasn't feeling too great), and then headed to Cockington Green, a tourist attraction with miniature model houses and people. I remember visiting the place when I was younger and being so enthralled by what I saw. Unfortunately, this time around, a bunch of obnoxious and rude Chinese tourists made the visit less than awesome, but I don't think Cockington Green was as good as expected it to be. I guess it seemed a lot smaller, now that I am older, and obviously bigger… It was cute, and made for some nice photos.
I don't remember the names of a lot of the little houses and buildings, since I was just trying to enjoy the tiny views. Some of the global landmarks may stick out to some people. My world geography is quite fuzzy!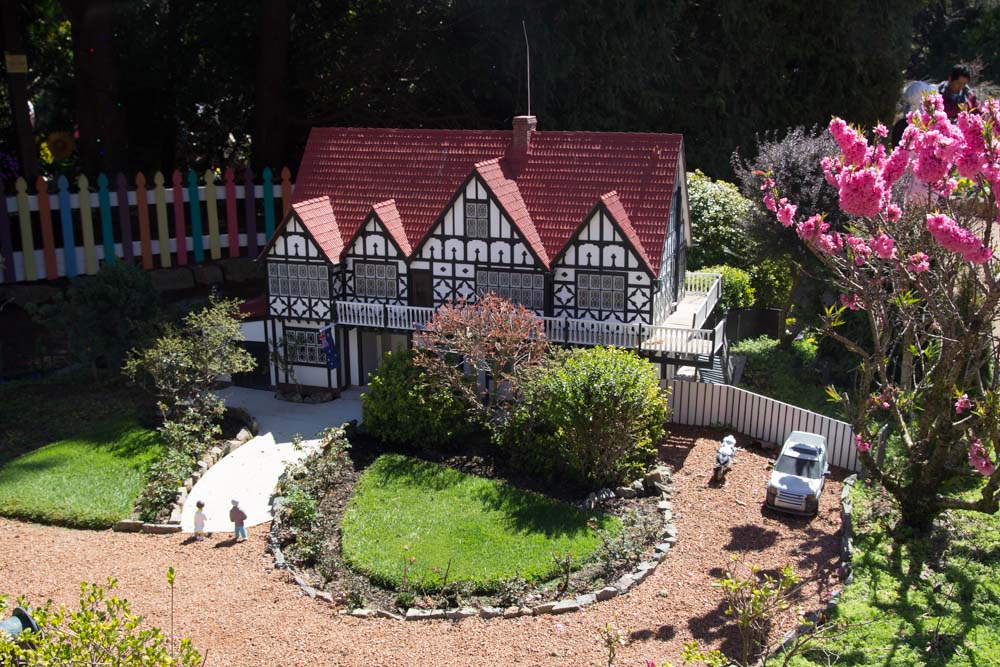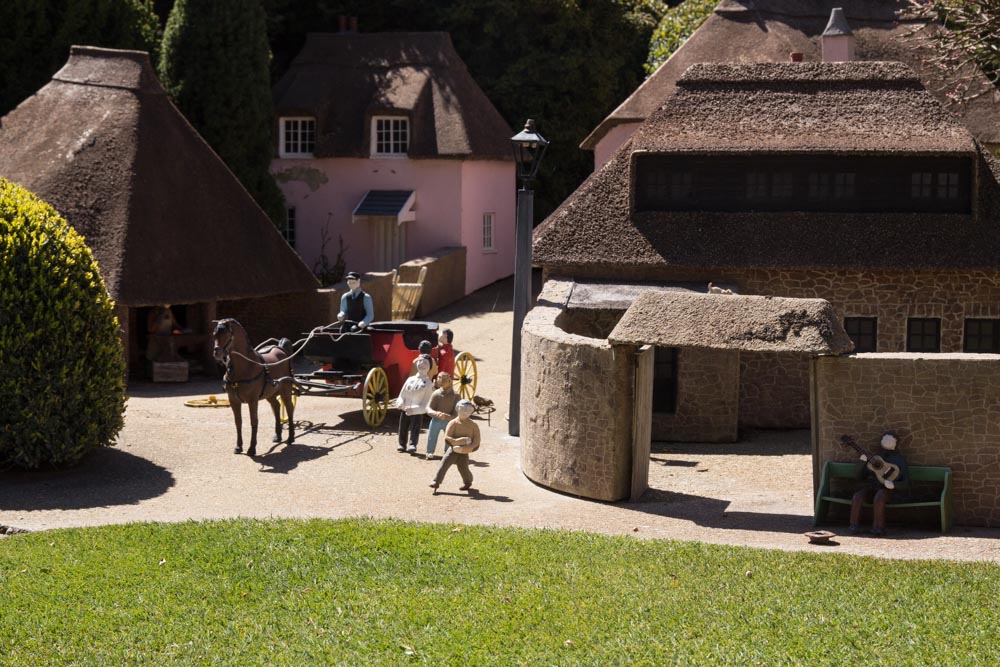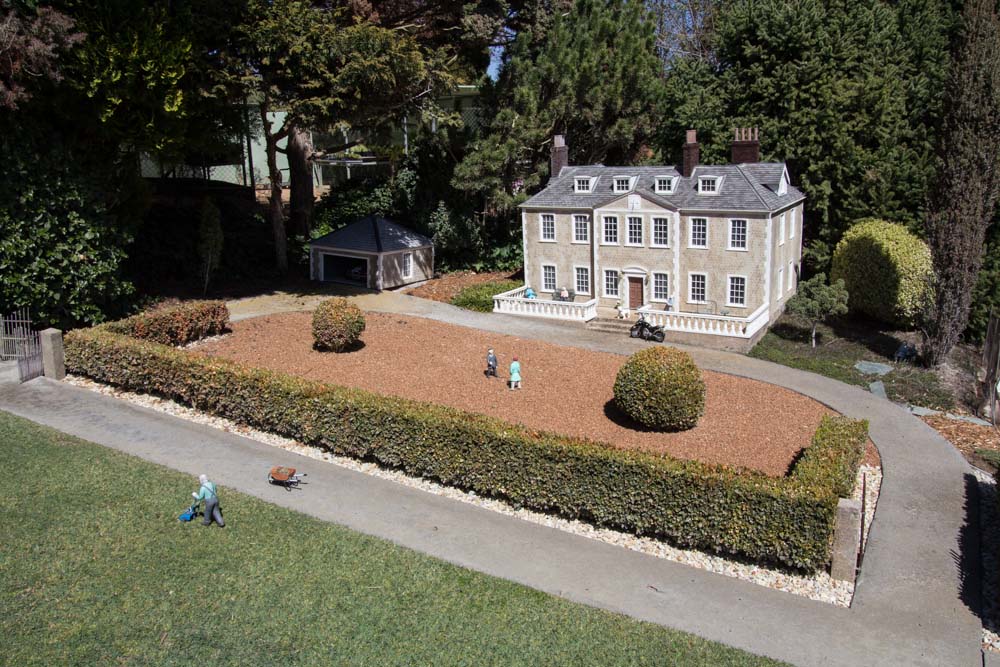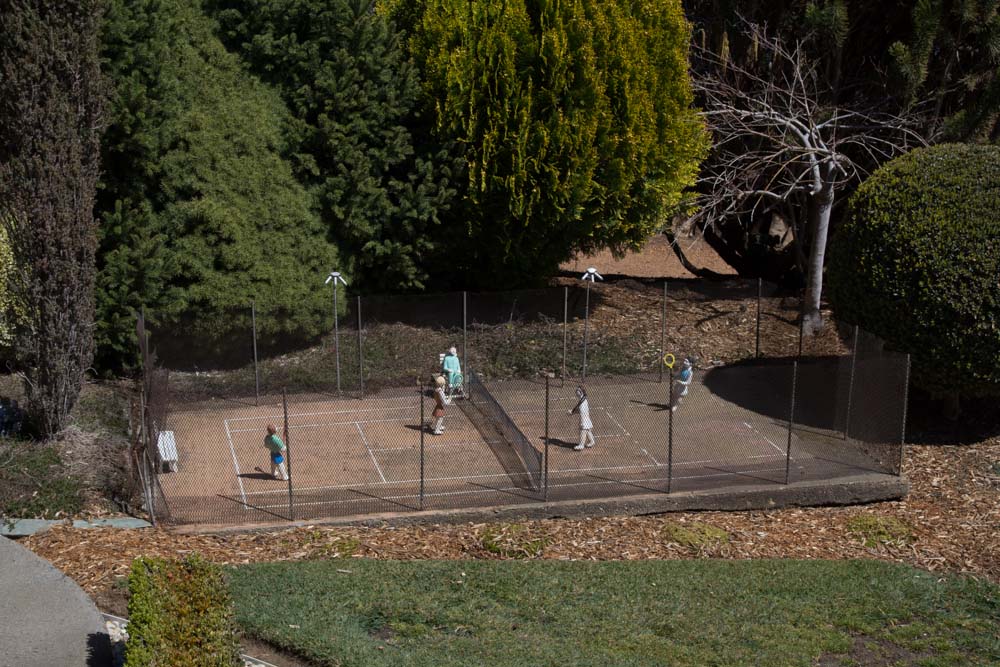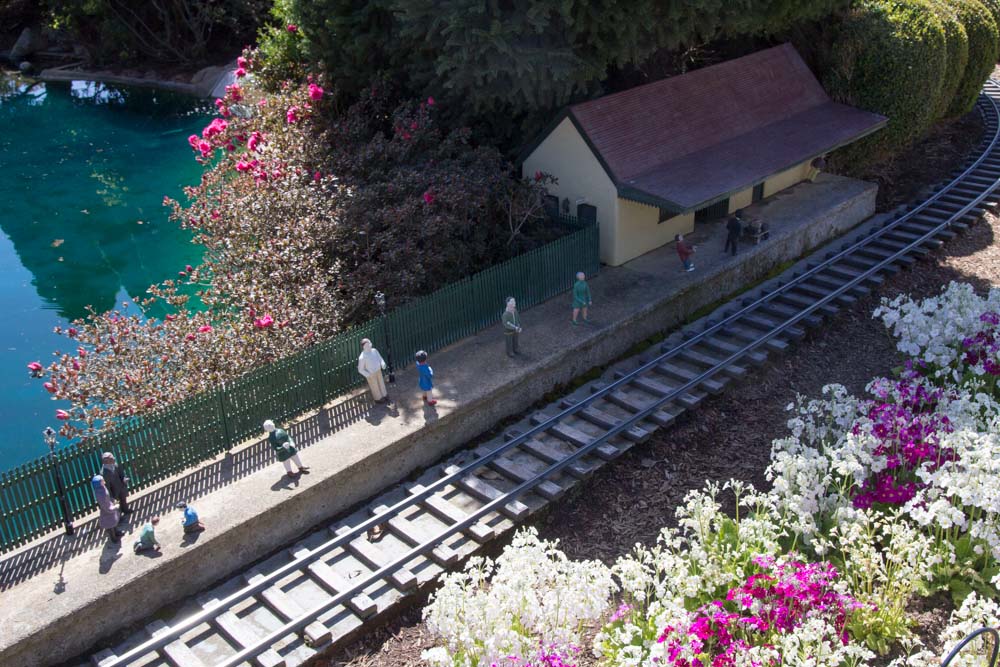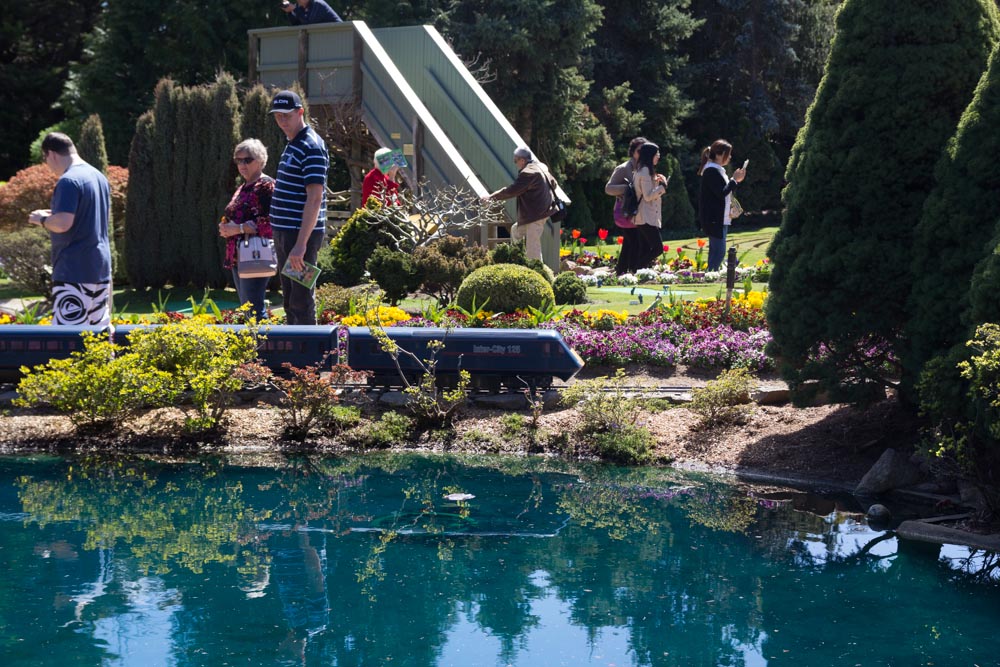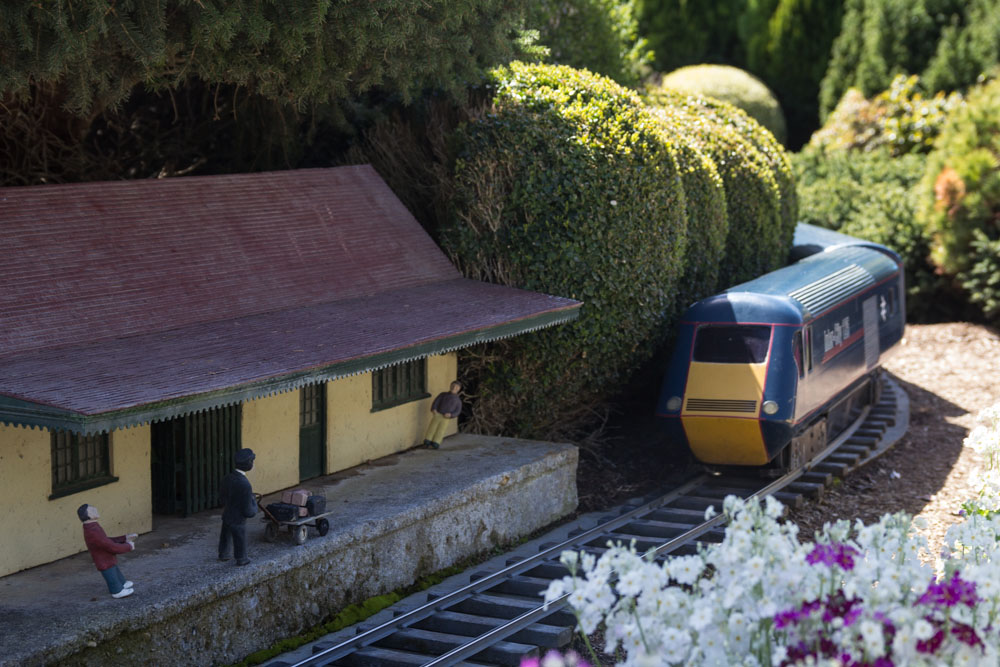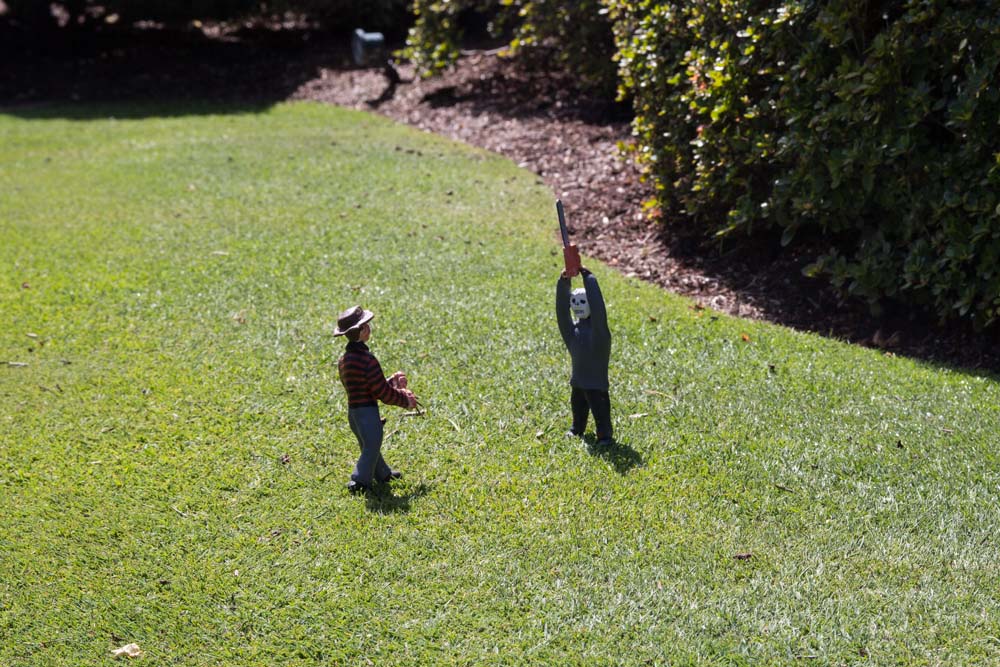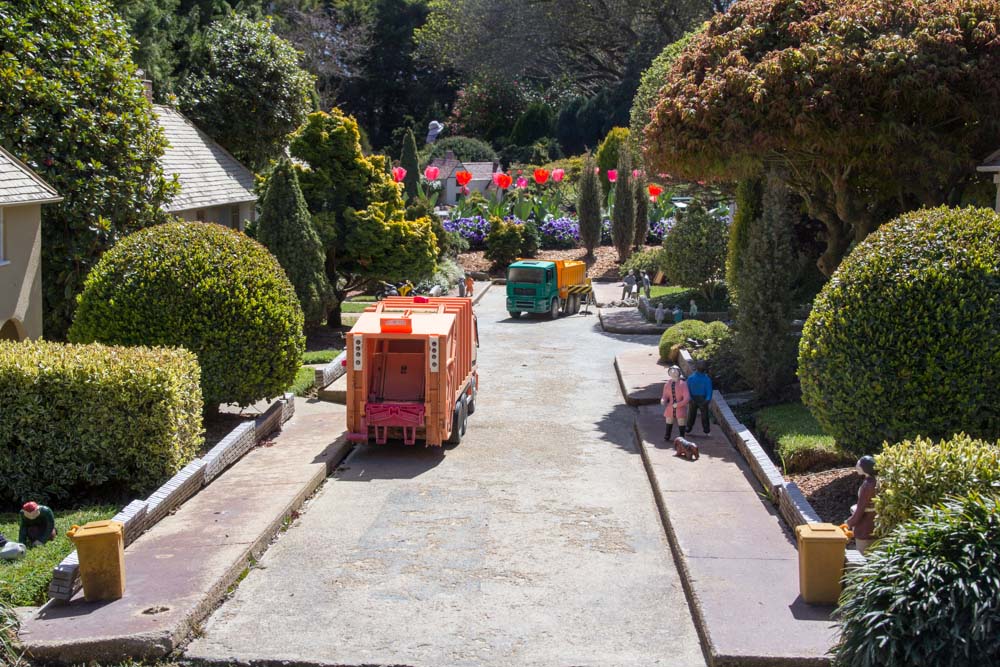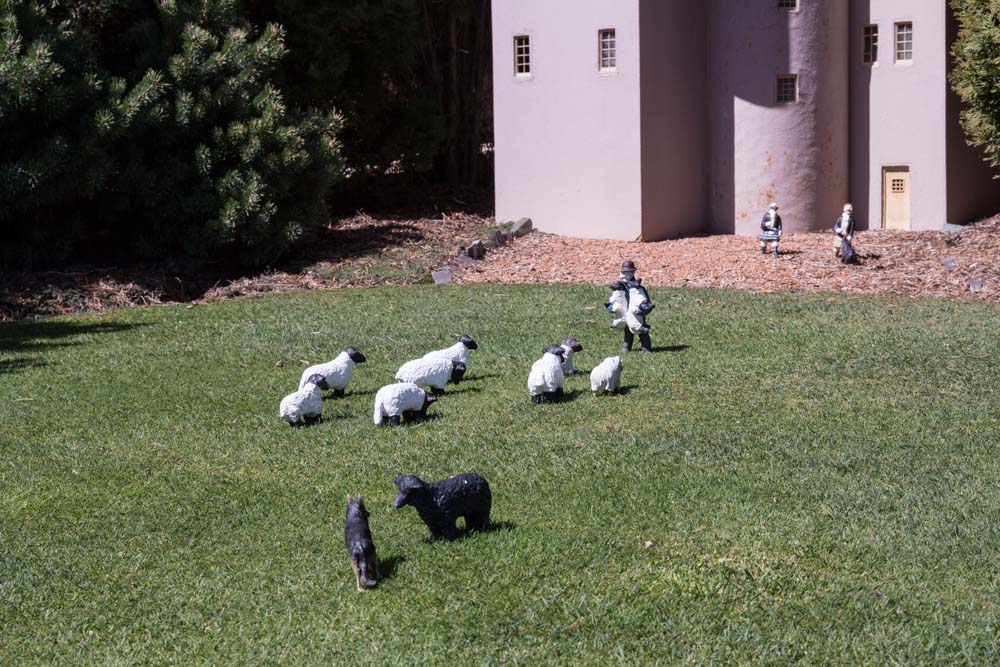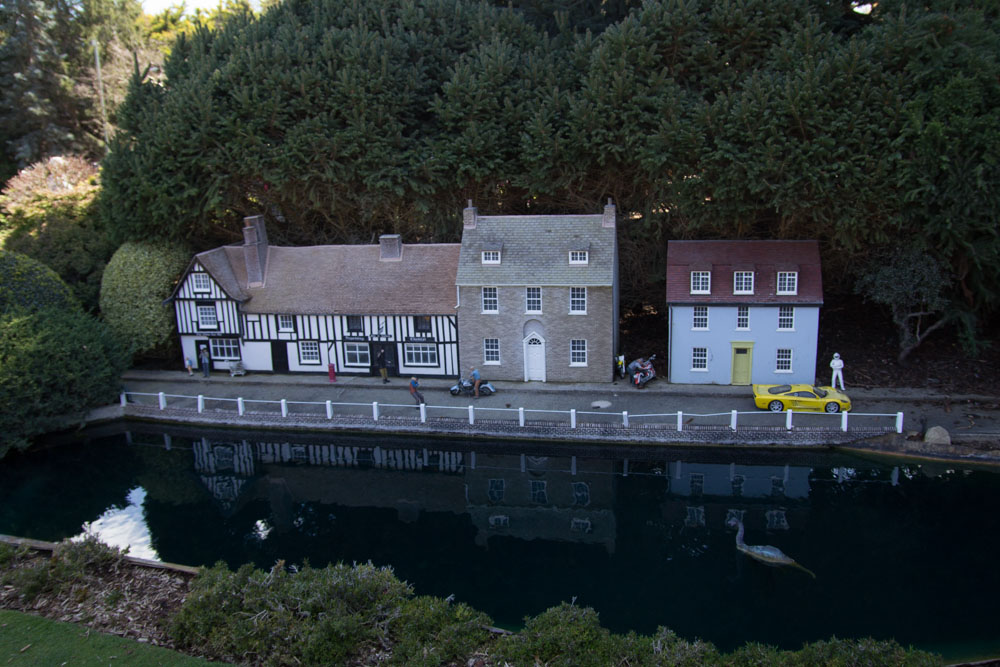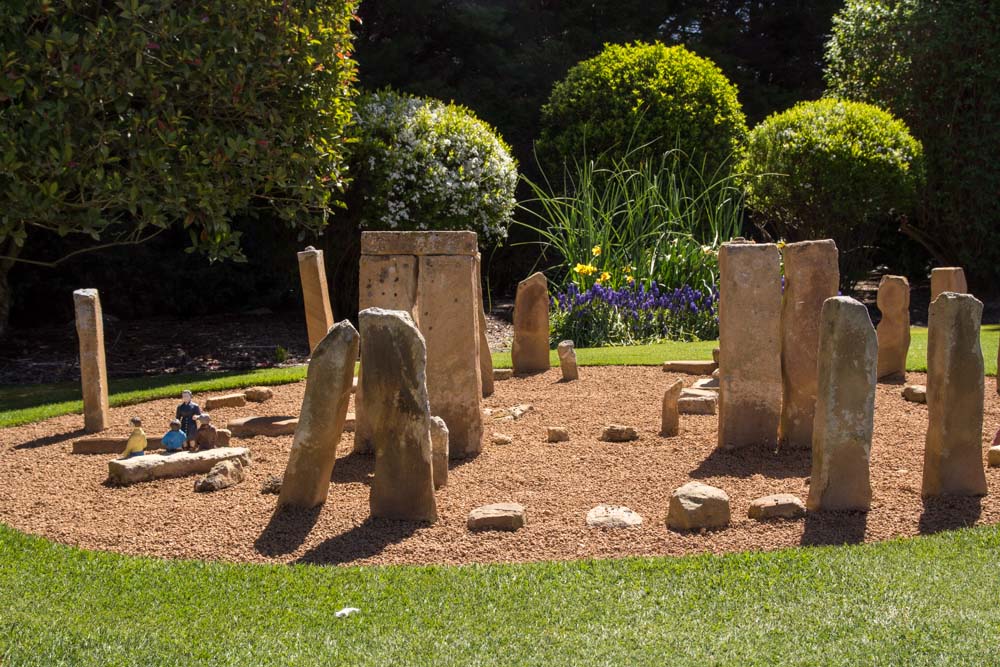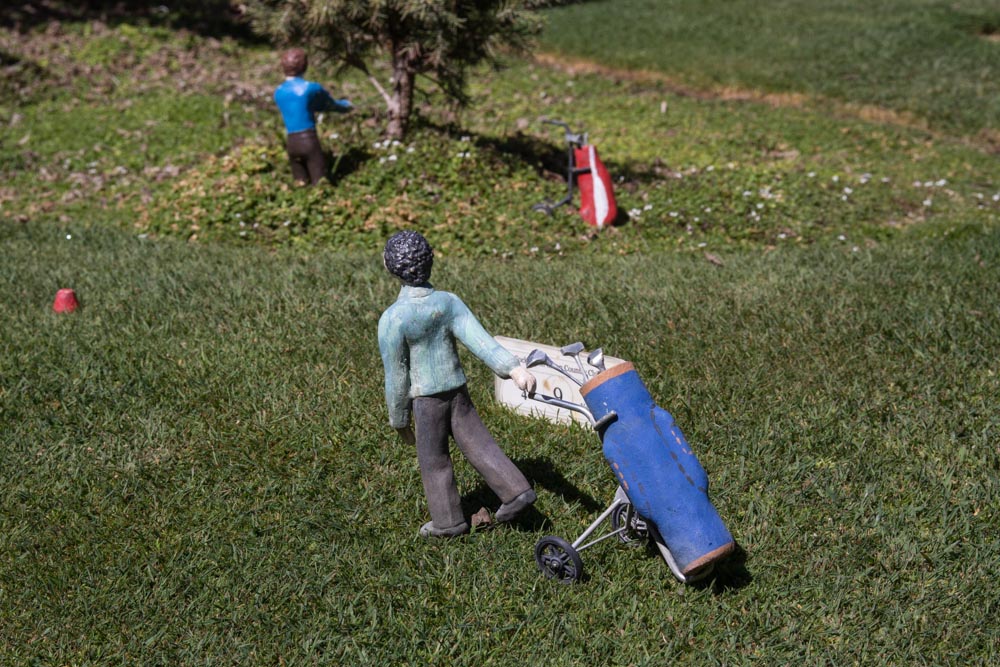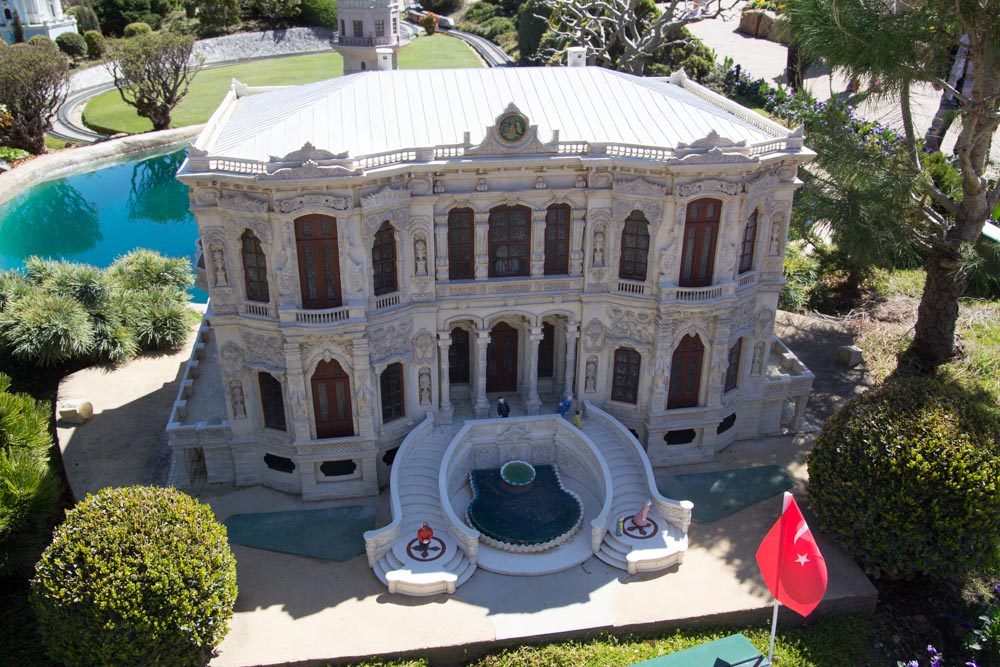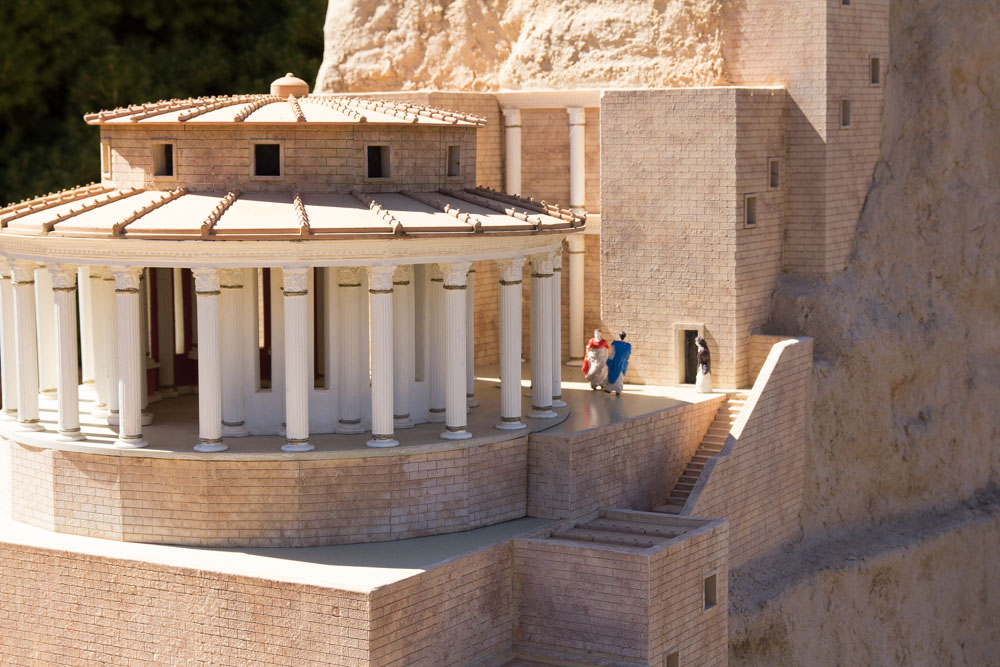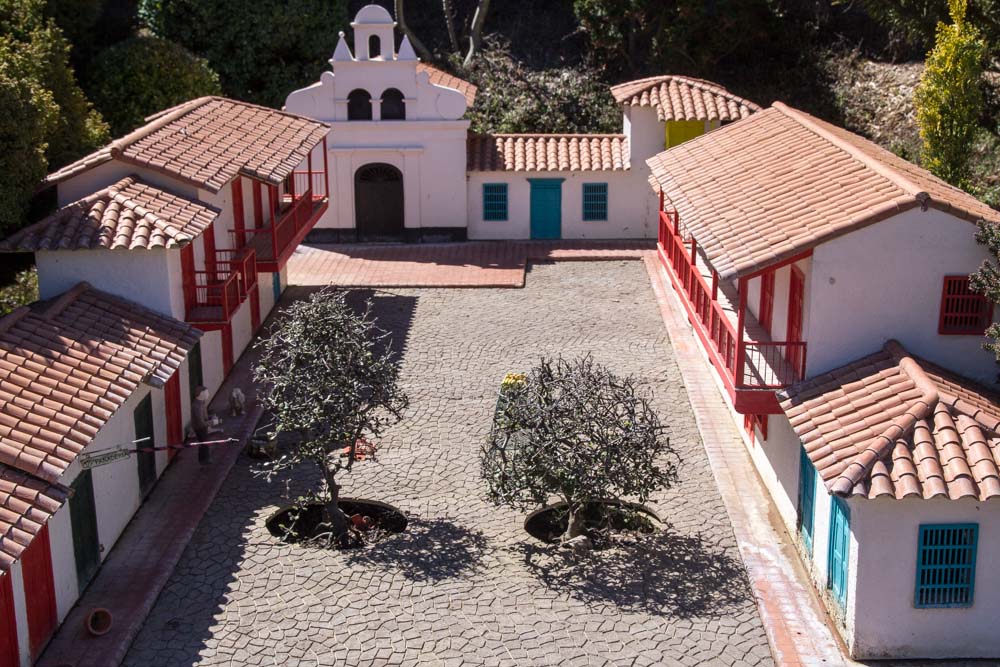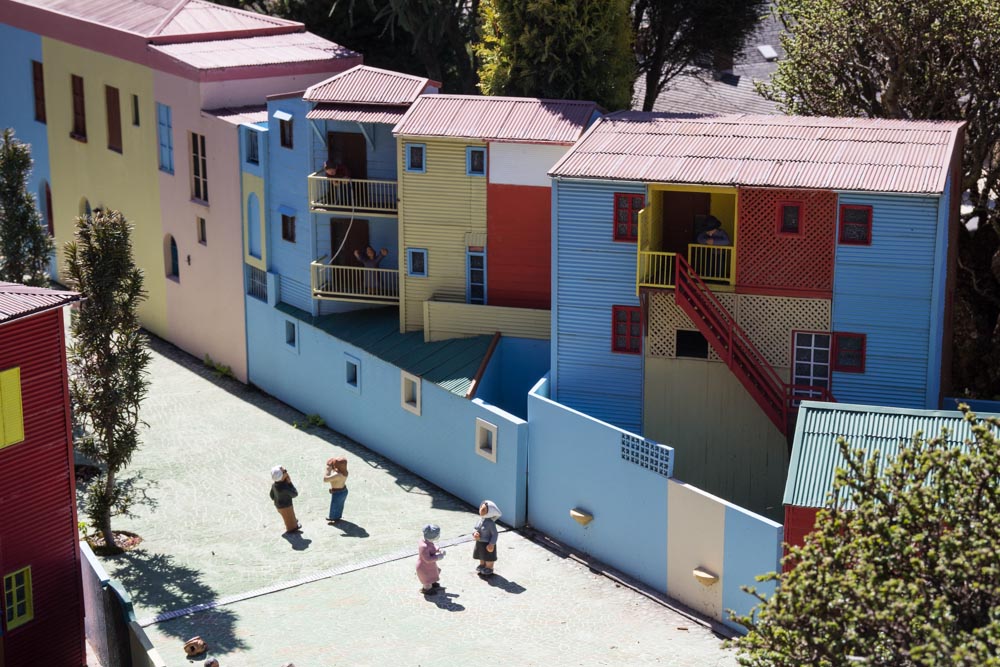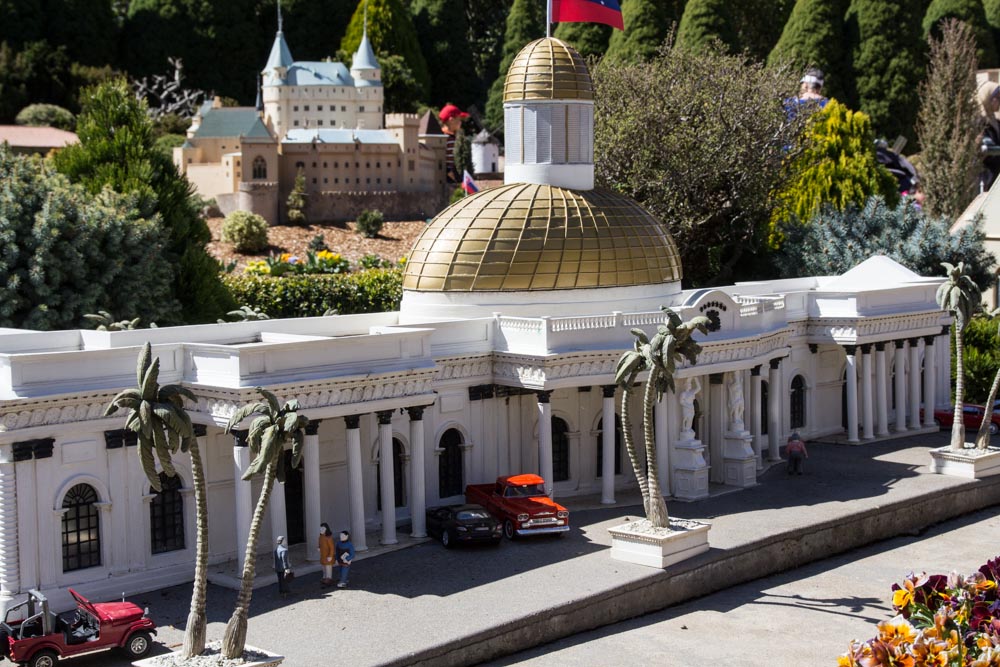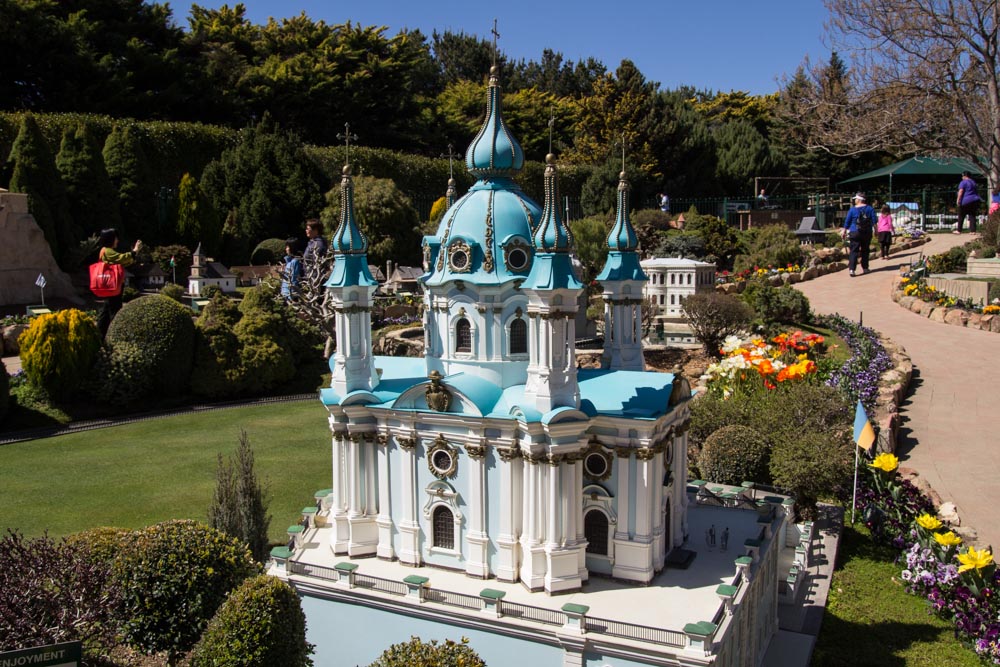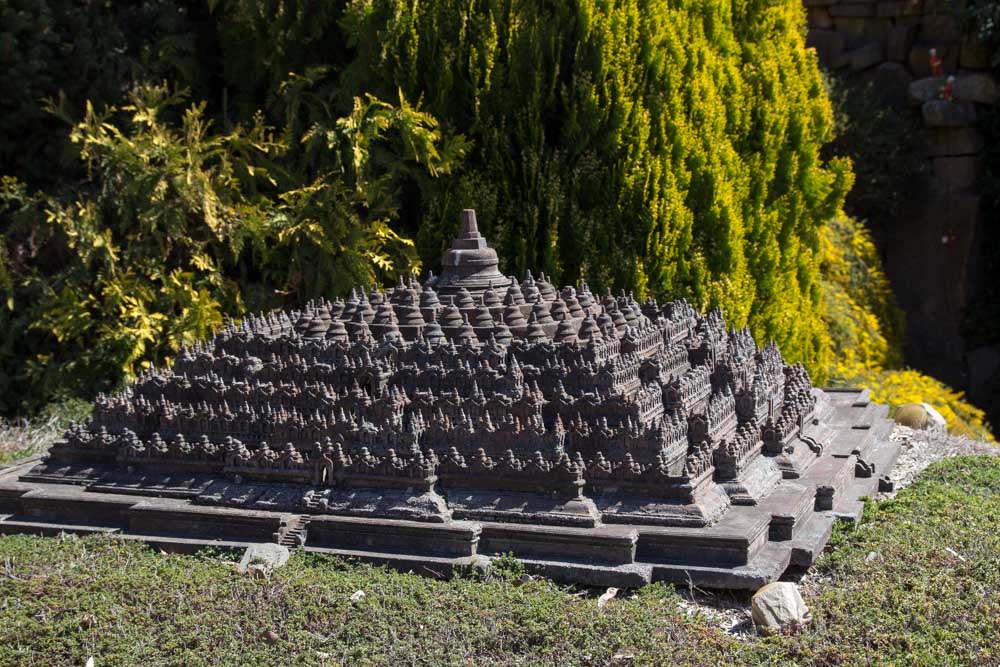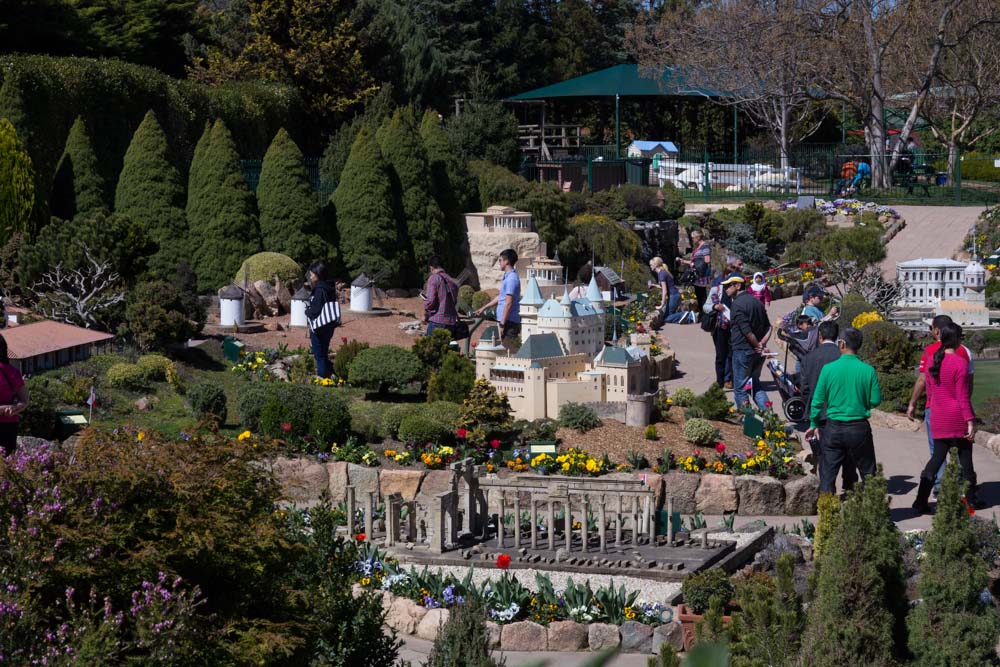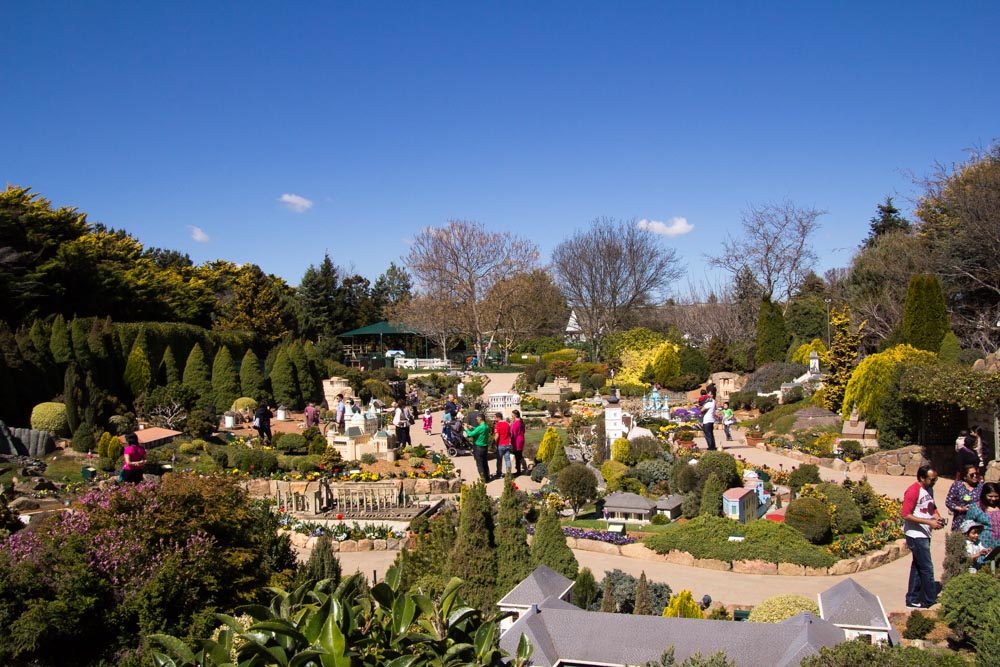 Overall, it was a pretty good trip. There were a couple of disappointments, but we had a great time. :D I do see myself visiting Canberra again in the future, to explore its nooks and crannies rather than the traditional tourist-like destinations.