Fashion Friday: Smells Like Teen Spirit
Nirvana is one of my favourite bands. I don't remember when I discovered them, but after listening to their hits throughout my childhood, I became more obsessed with them when I was fourteen. I dated a boy for two weeks (hmm, yes, things didn't really quite work out), and he played bass guitar and loved Nirvana. My obsession went right into reading the entire history of Nirvana, owning all their albums, singles, and DVDs, and knowing a whole heap of trivial things about the band.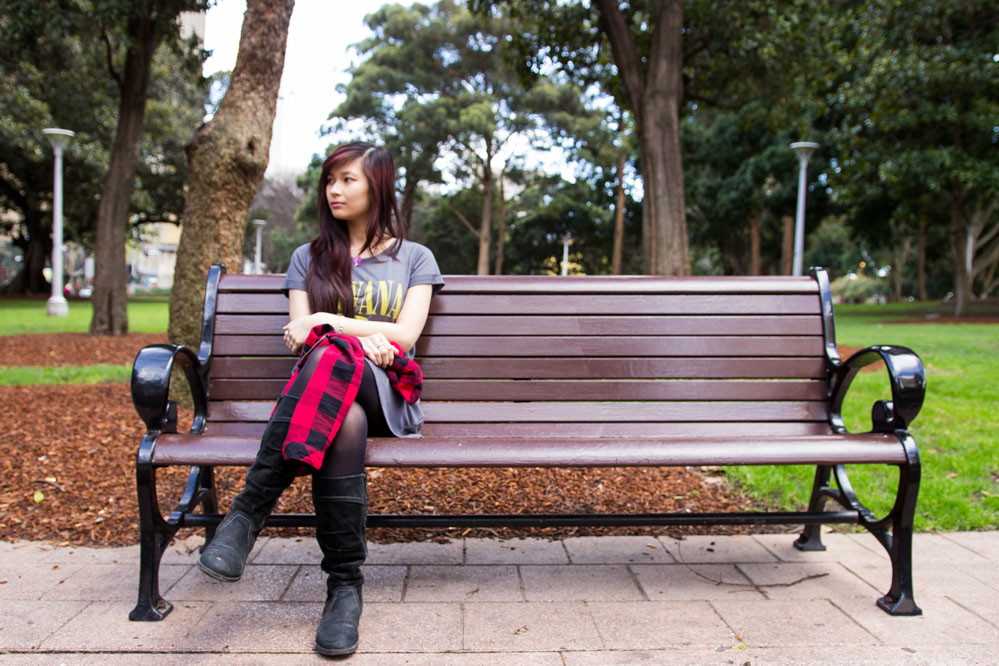 I know Alice was looking forward to a post like this, a more punk/rock-music-inspired number. Hope you like it, girl! I will admit that this outfit is on the softer side – I used to wear a lot of chained accessories, things with skulls and spikes, and had some pretty messy hair.
I dare say that style doesn't quite suit me anymore, and it was something I was really into as a teenager. A lot of people still say that the style is "so me" and that I can pull it off.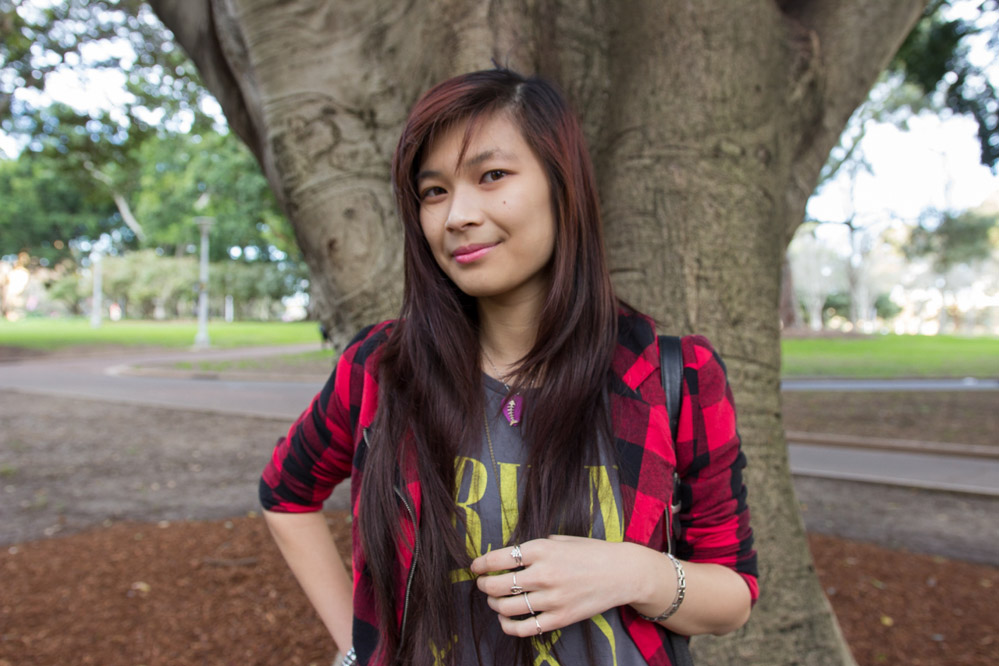 Bit of a haircut in this post! I had my fringe cut shorter, and my layers redone. Looks much tidier.
My boots are, without a doubt, my favourite part of this outfit. These boots have been everywhere from the snow to the mud and to not-quite-hot days on the beach. They are quite casual but fit with the rest of the outfit.
The Nirvana dress is one I pounced on earlier this year. I love the sleeve detail on the dress, how the sleeves are casually folded and pinned back. It was only $10 from Cotton On and Seb bought me it for my birthday. I have owned a couple of Nirvana related shirts, but this dress had the Nirvana face logo on it, and I had been longing for something with the logo for a very long time, in a more girly style like a tank top or a loose shirt. Score!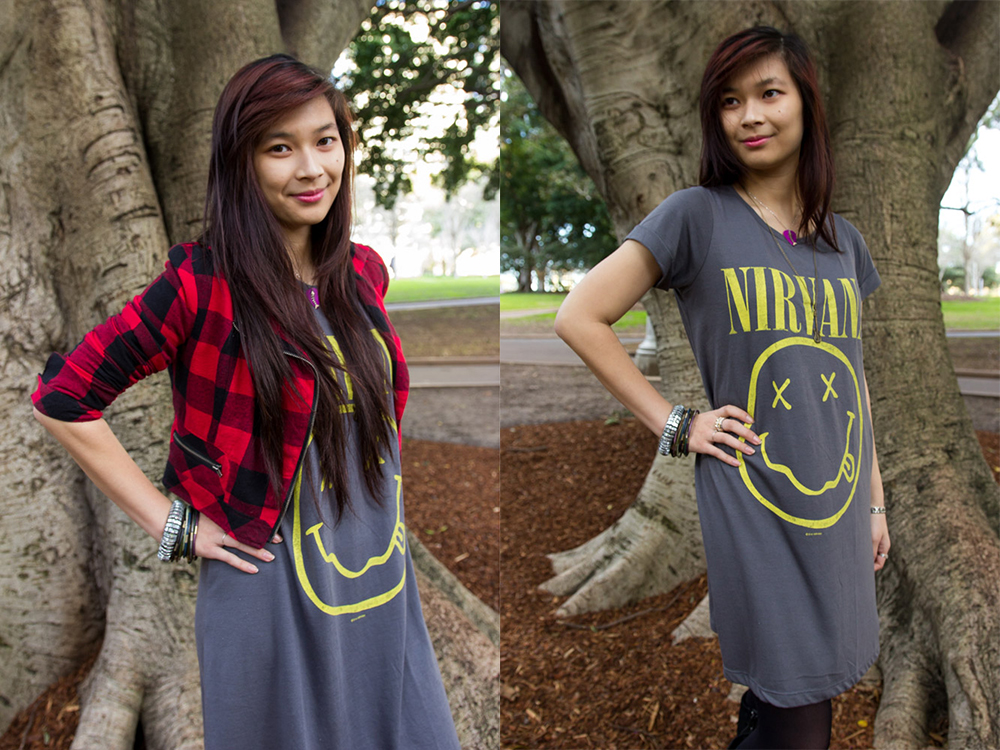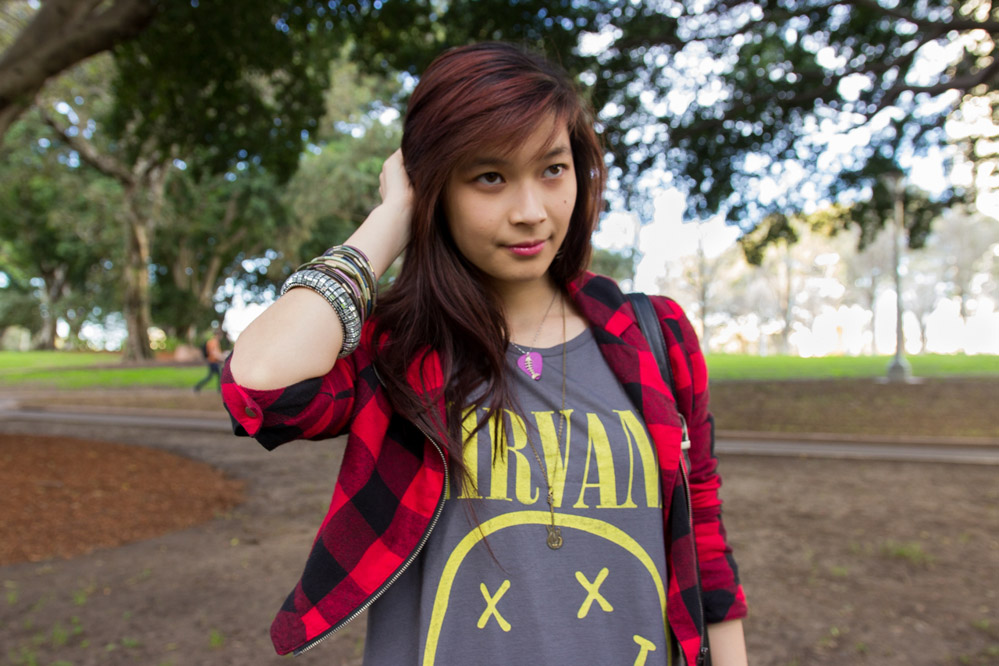 The cropped jacket is, in all honesty, one of the only (if not the only…) item of clothing I have ever purchased at full price. I buy most of my clothes when they are on sale or when there are two-for-one deals. I bought the red plaid jacket some time in late 2009, just before the 2010 film Alice in Wonderland was released. The jacket, along with other similar styled items of clothing, were sold at Jay Jays to promote the film.
I had been dying for something with a plaid print at the time, and I saw this jacket on the mannequin with a short, strapless black dress. It looked really, really nice – I thought it looked awesome. I bought it for $50, which, at the time, was a lot of money for me. I have owned the jacket for a while but I think it's getting a bit old and tight now, as it's probably shrunk in the wash. I also don't think the cropped style goes well with a lot of the clothing I own.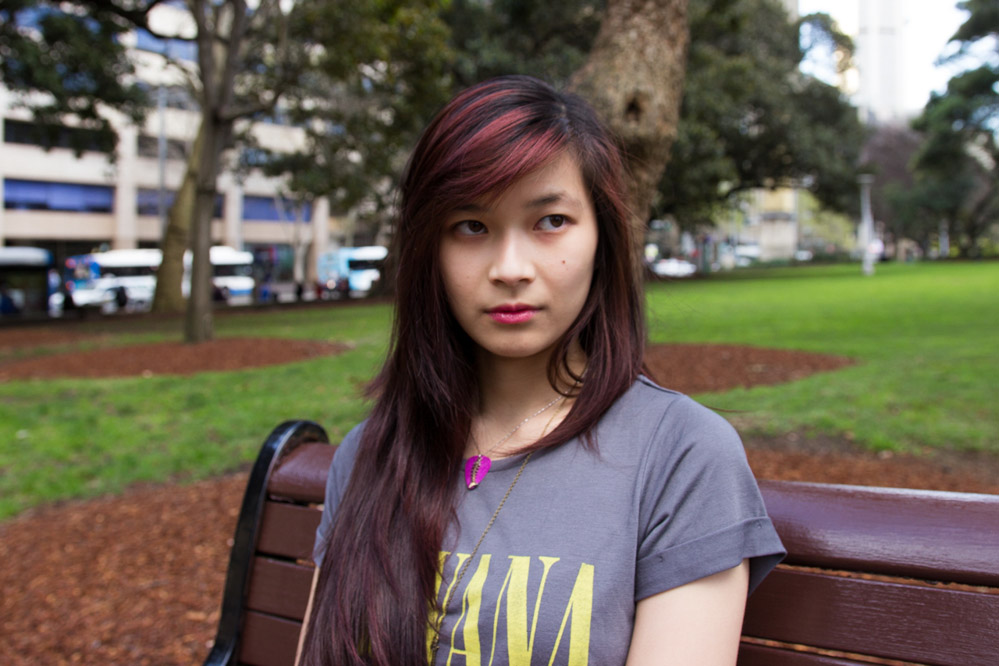 Accessories include some more rock-chick-style (but still girly!) pieces, including a sterling silver skull ring and a gold and silver pyramid ring set from Lovisa, and a big mosaic-style bangle with mirrored pieces. I am also wearing my stack of leather bracelets from Helene Jewelry (which I reviewed last week).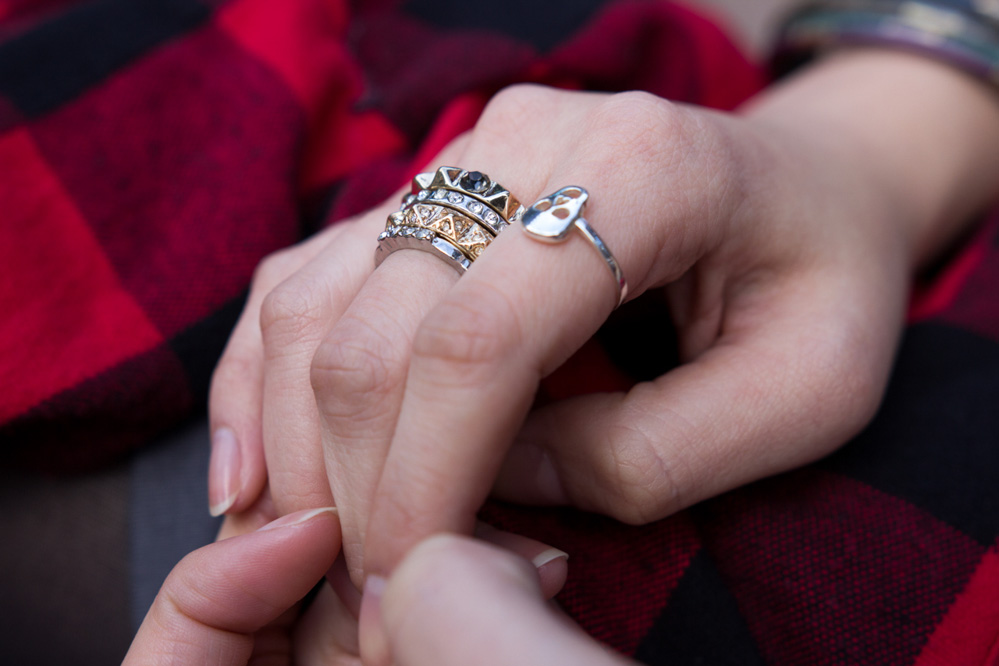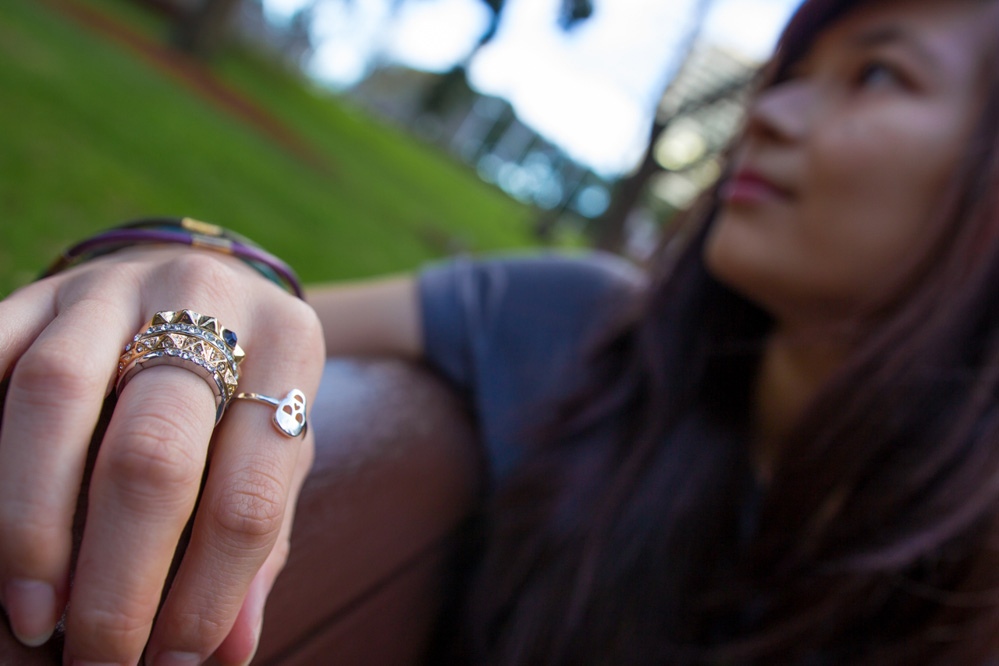 My guitar pick necklace that I wear every day obviously goes well with the outfit. The bronze guitar necklace was an old Christmas gift from a friend of mine. I like long necklaces!
One thing I must not forget is my bag, which is an old leather bag my mum gave to me. It's gone through quite a bit, but I like that it's lasted a while and copped a lot of abuse from being thrown around. I use it almost daily, and I suppose it made sense to feature it here, too.