Review: Helene Jewelry Subscription Box (August 2014)
This is a bit late, but I wanted to write about it. In July I reviewed the box I got from the Helene Jewels Club, and I was very happy with the service. This time around I was also really happy and wanted to share my experience.
It's just $25 a month to join the Helene Jewels Club and get a lovely bit of "arm candy" sent to your door every month. Answer a couple of simple questions about your style and have your box tailored to fit you.
I received August's box about ten days after it was sent – shipped Wednesday one week, and arrived Friday the next week. Wonderful and fast for international shipping! The box seemed a bit smaller this time, but owner of Helene Jewels, Elena, told me they had just introduced new boxes but still had the pink confetti. I was still pretty excited. The box was a bit easier to open and I had just as much fun opening it as I did with my last box.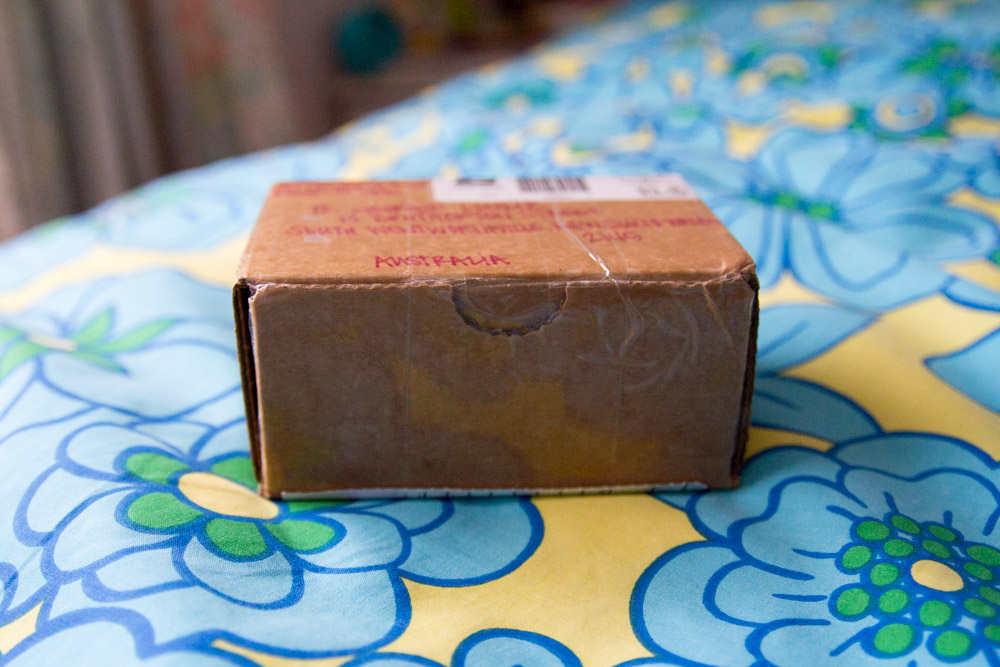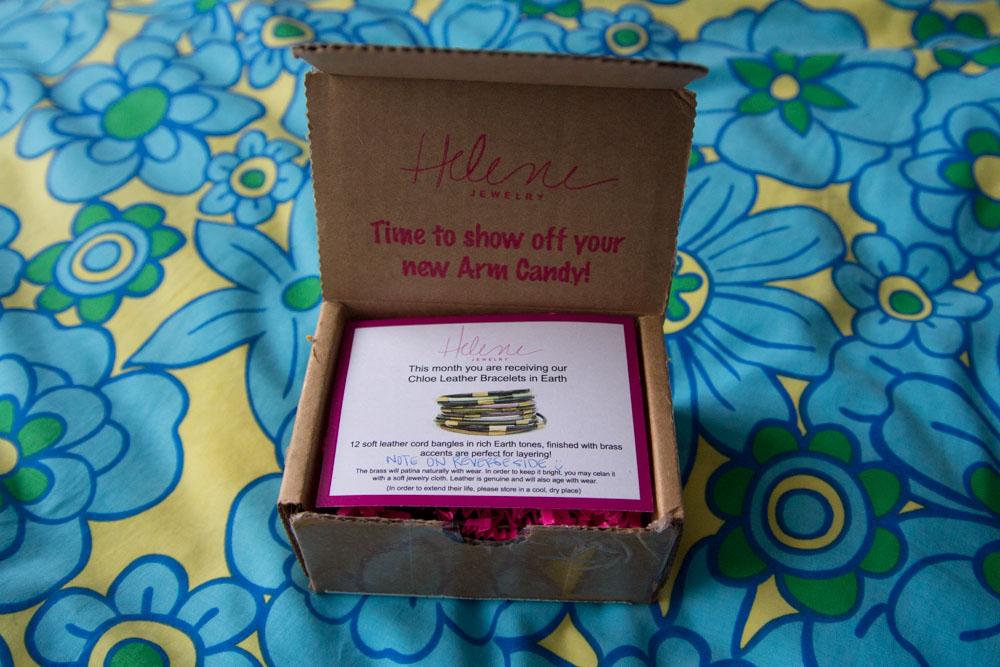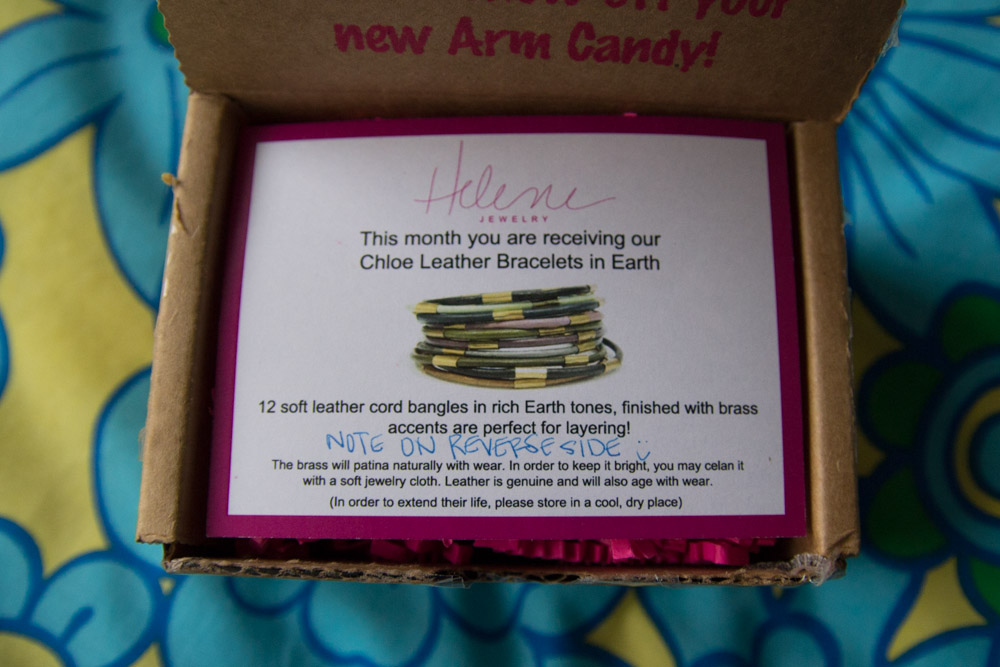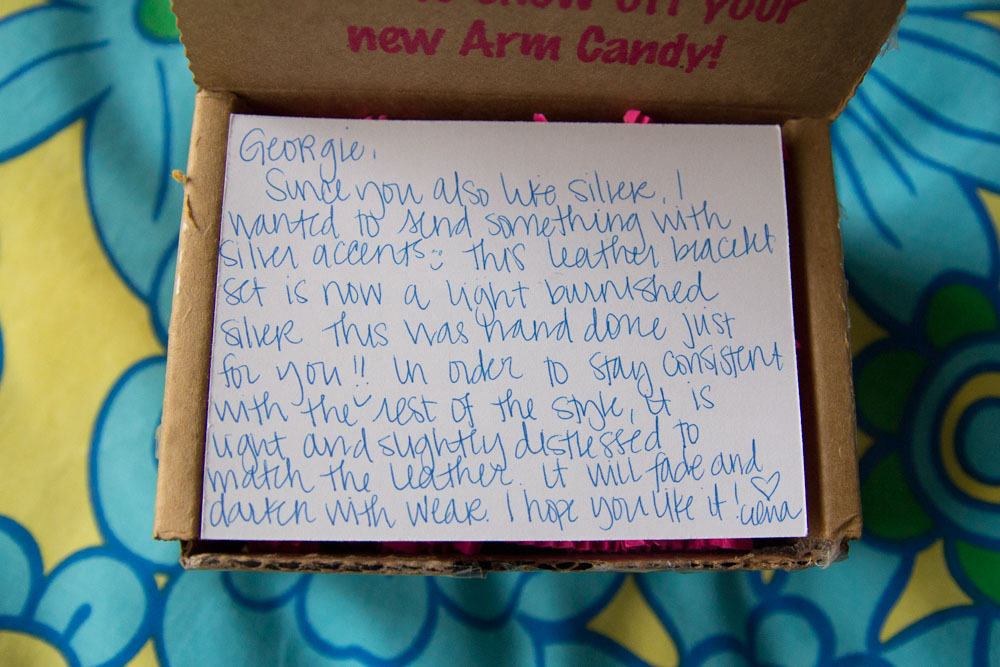 I found a lovely note as soon as I opened the box. I was super excited seeing the preview note because I had received not just one bangle or bracelet, but a complete set! There was a handwritten note for me on the back. The Chloe Leather Bracelets in Earth are available on their website, but mine were made especially for me with distressed silver accents rather than gold. Elena had asked me for feedback about my previous box, and noticed that I liked silver jewellery more than gold.
The finish wasn't perfect, but I actually loved the distressed look. With twelve bracelets in the set, it's enough to make a statement on its own. The colours include dark blue, black, purple and khaki, as well as light green and mauve. It's all such a lovely combination, slightly punkish, slightly bohemian, which suits me quite well. Bohemian is not very me, but I like these bracelets a lot.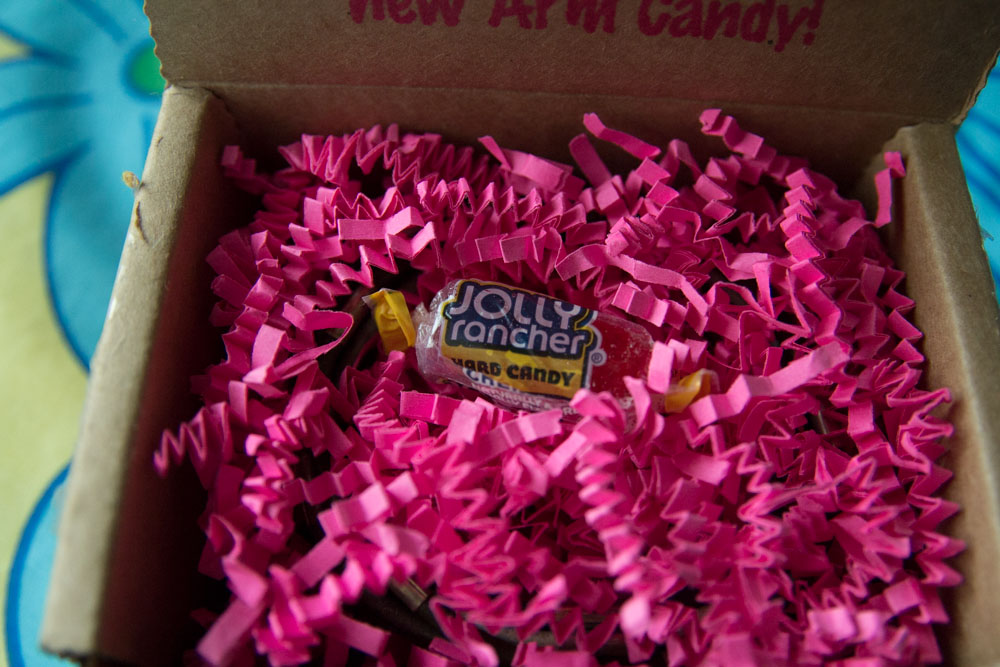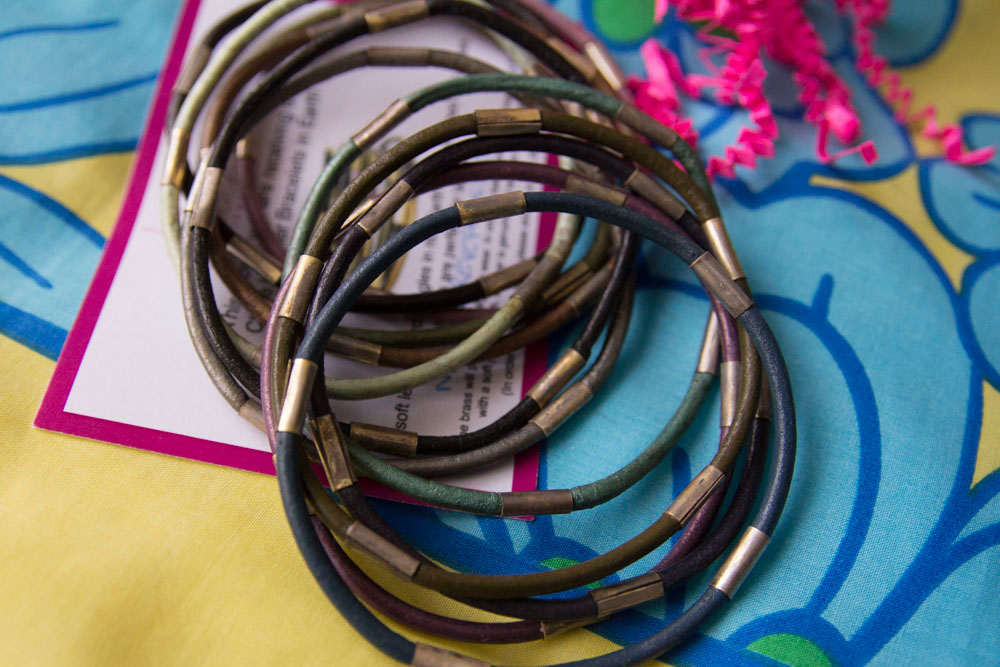 I was mostly thrilled that I had received a set of bracelets. I wouldn't normally wear this style of bracelet but because of the muted colours, they tend to go well with anything. It was nice to receive something quite different from what was in my previous box. There was also a Jolly Rancher candy in the box.
I've got a few comments that the bracelets look a bit like hair ties. Just an interesting observation! Again I could see the effort that went into making the bracelets, and again I wouldn't normally buy something like this, but it was great to receive in my box. They will get a lot of wear for sure.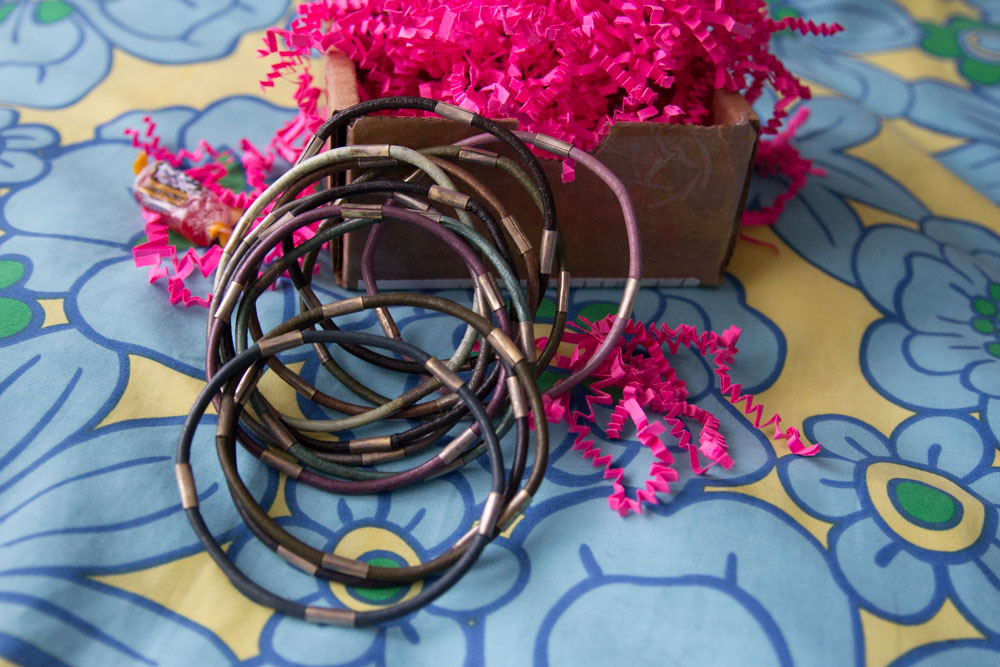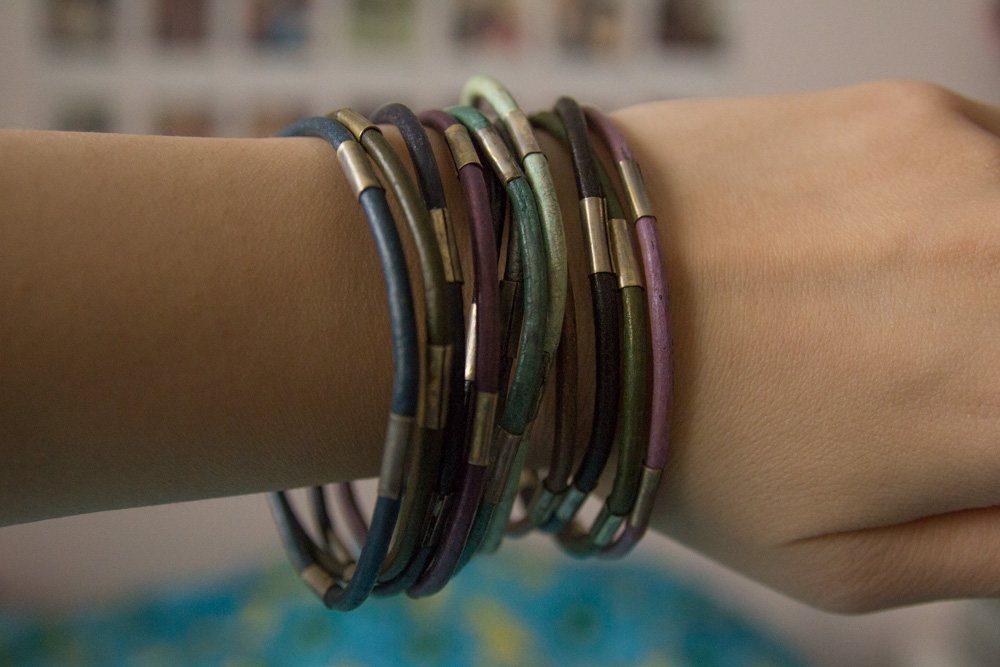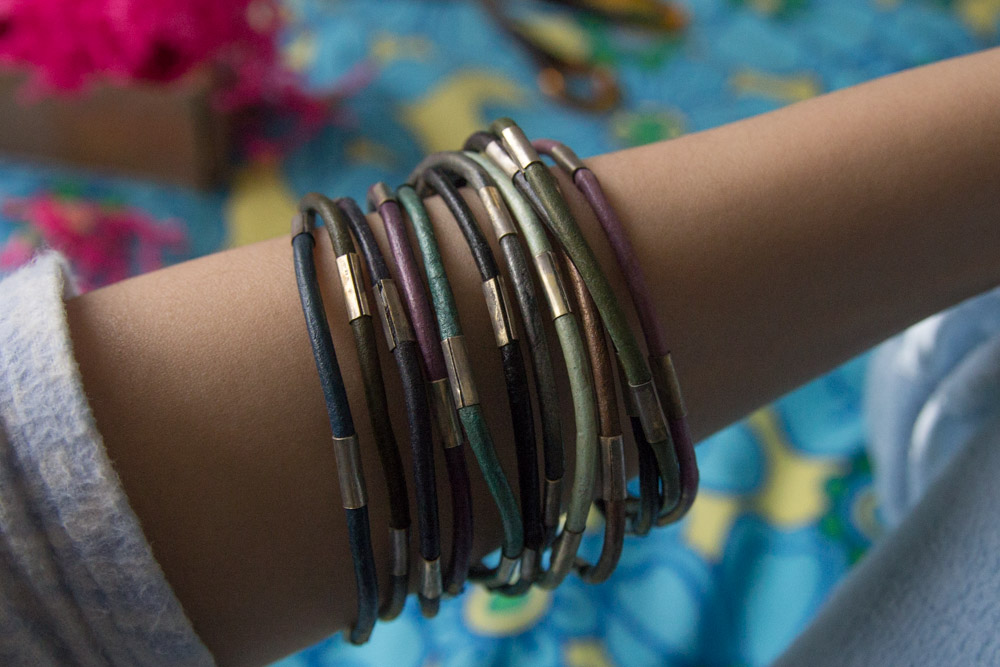 I would recommend joining the Helene Jewels Club if you are too busy to shop and accessorise. Their service is amazing, and owner Elena is a sweetheart. She has kept in touch with me since I received my first box and asked me what I wanted, and delivered. The service definitely exceeded my expectations. :)