Achievement Unlocked: May 2016

Just before writing this, I was:
Reading an article about the fear of failure and how it affects our decision-making, and replying to an email from Holly. I'm going to meet her next week in Liverpool and I am so excited!
This past month, I achieved:
I did a presentation for the A11y Bytes event. I struggled to find the time to work on it and it was hard to motivate myself to practice, but it was all worth it in the end.
I got rid of a lot of items of clothing. I donated old t-shirts to charity, having cut down the amount of t-shirts I own, and got rid of some clothes in a 'swishing' day we had at work where all the ladies brought in their old clothes and we did a bit of a clothes swap.
Our team at work did an escape room challenge, which was called the Da Vinci Code, and our teamwork got us out… albeit a couple of minutes overtime…! We did well, though. We enjoyed it and had some really good burgers for dinner afterwards.
This past month, I was grateful for:
My friends and family and their birthday wishes and gifts. I don't expect anything these days but they still made me feel loved. I was also sick, but my coworkers made sure I was alright and made sure I prioritised my health above all.
This past month, I learned:
That sometimes things have dependencies. And when things have dependencies, it sometimes means you can't move forward until that dependency is dealt with. And I am not just talking about code and programming. This applies to all aspects of life.
This past month, I got bored of:
Getting sick! It was horrid. I also got bored of pizza. So much Italian food this month, and next month we are going to Italy, so you can imagine how much I am trying to not eat pizza because I'm sure I will have quite a bit of it in the next five weeks.
But that's OK, because I enjoyed:
Sleeping. A lot. It's hard for me to enjoy sleeping especially since I am a person with a really active mind, but being sick was, in essence, a good 'excuse' to let myself rest up as much as I thoroughly and possibly needed.
Today, something that made me happy was:
Seeing Nick, even if it was just for dinner time. ❤️
Today, something I could have done better was:
Control my eating. I ate some chocolate and I also ate a lot of food, but I haven't exercised for some time as the weather has been miserable and we don't have access to the gym at the moment. (I will have to properly join one soon because I have just been using free passes…)
Tomorrow, I'm going to:
Call the AEC. They said they would get back to me within two business days regarding a form I submitted to be excused from the electoral voting, since I'll be overseas. It's been weeks, seriously. I also want to take my camera home since it's been locked in my drawer at work and I do want to have it ready for our trip.
Next month, I'm looking forward to:
Travelling around Europe, meeting Holly, having so much fun in other countries. Something is just really tickling my fancy about Lake Como. I am very excited about it. Heck, I am excited about it all.
Next month, I'm going to make the positive change of:
Trying to walk 10,000 steps every day. It may be easy since we will be travelling, but it's something I want to keep up when we return from our Europe trip.
One thing on my to-do list is:
Vacuum my room. I haven't done it in about two weeks. Yikes.
One happy photo from this month is:
I am very fond of this one from the last Fashion Friday: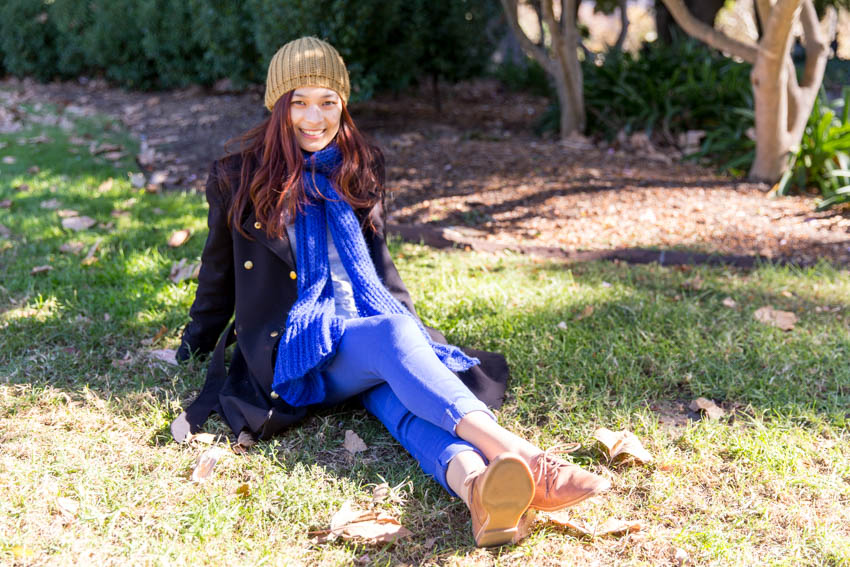 If I had to write a book or record a film about this past month, I would call it:
Meals on Wheels, purely because of all the dinners and lunches I've had at various restaurants over the month.
After I post this, I'm going to:
Go to bed. I am tired.
Also see: