Fashion Friday: Winterlong
Whew! So after drowning myself in blankets and painkillers and cold tablets, I managed to make it to work in one piece today, feeling much better than I did the past four days. I got Nick to shoot this Fashion Friday in a quick twenty minutes this morning because this wintery outfit is oh-so-cute!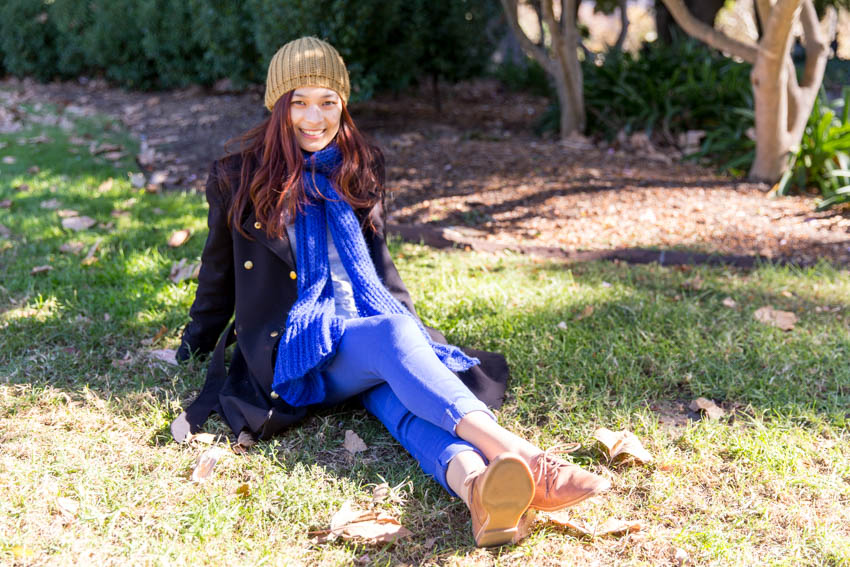 I made sure I was rugged up. I didn't want to risk prolonging my cold, which has now almost disappeared. I haven't blown my nose too much today, which is a good sign. My choice for the blue jeans was simply because I had worn them so much in the past week, and they just so happened to match the scarf I was planning to wear.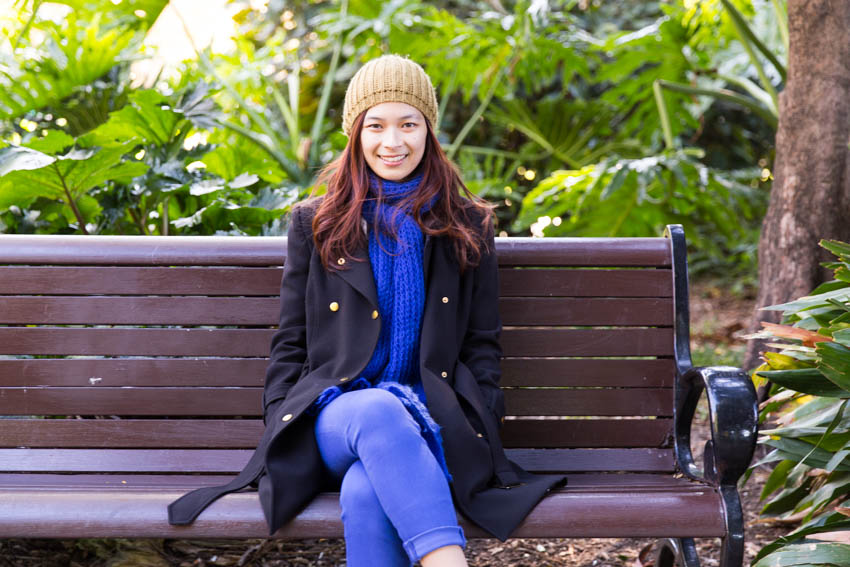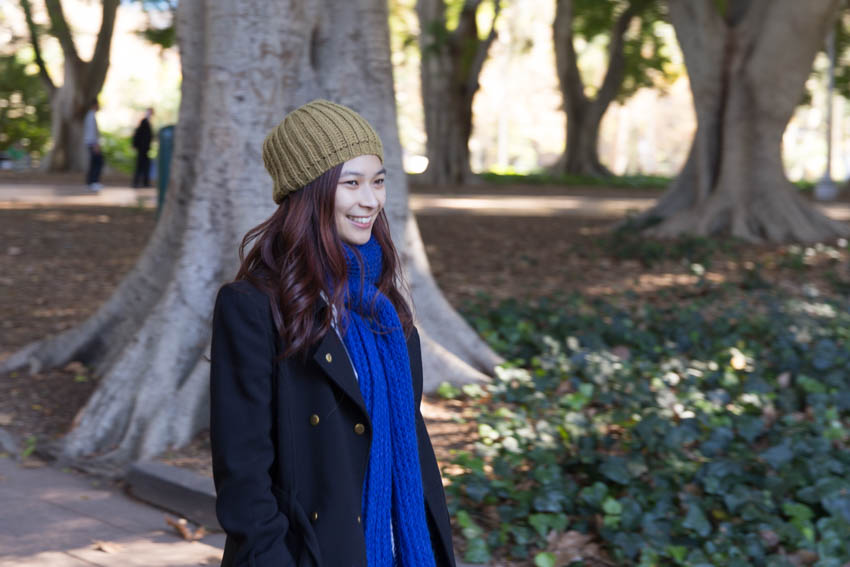 I have other scarves, but this one takes the cake for being the longest and brightest. The beanie is something I have worn with the scarf because the mustard colour contrasts with the blue nicely.
It goes with my shoes, too! These are the new lace-up flats I mentioned in a previous post, the ones I plan to wear to Europe. I am in love with them. Initially I didn't know what colours to wear with them as I have never owned tan shoes but the lady in the store (as well as other inspiration on Instagram and the Internet) assured me that denim, black, and white would go well with them.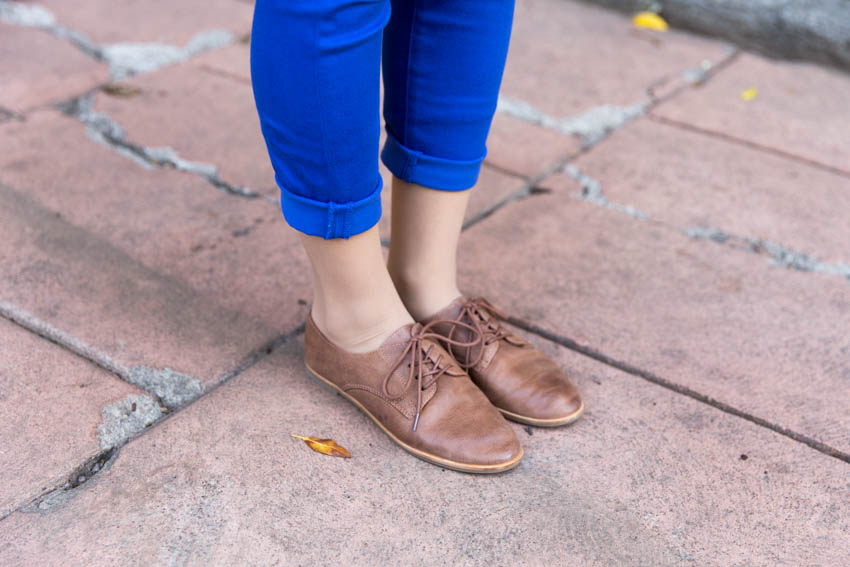 I wasn't too sure about the grey top with the tan… but I was cold, and this is one of my trusty and warm long-sleeved tops. I did wear it in a couple of Fashion Fridays including the last one, but who cares? :D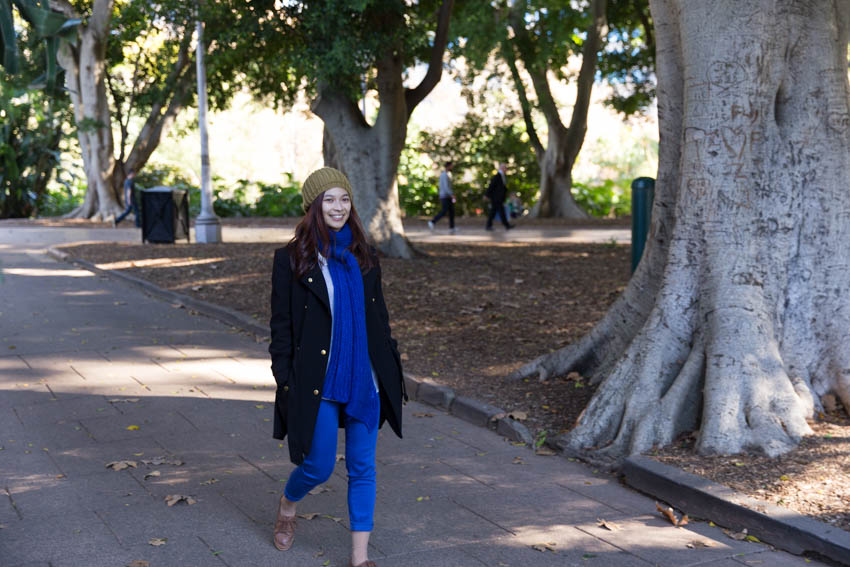 The coat is one of my favourites, which first featured in Winter Rose. I have worn it countless times since. It is a purchase I definitely don't regret. You will notice that the blue jeans featured in my bright Limeade outfit, and the scarf has appeared several times – so now you can see more of my wardrobe being mixed and matched together!
I got the ring from Wanderlust + Co and it's in rose gold. Although there are no obvious close-up shots of them, my stud earrings and bangles are also in rose gold to match.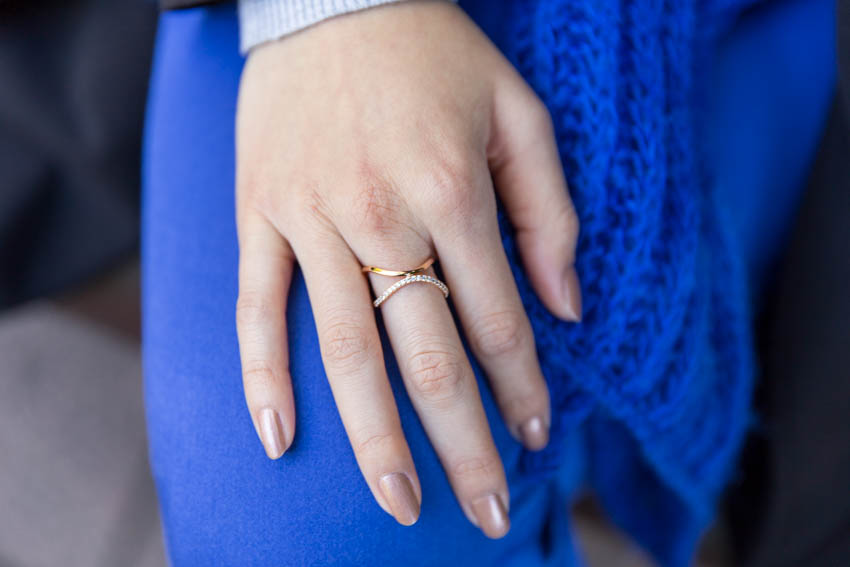 The nail colour is by NailSlicks, and it's a neutral colour called Sand Dollar. It dried pretty damn fast on my nails, though my mum has a theory that it did so because it's quite an old bottle. I like the neutral colour though, which is something I am going for while my nails grow back. One of them is uneven at the moment because I had to clip it right back to the skin after it split horizontally. Ouch.
I wore my hair wavy because lately I've been liking the texture it gives. I use a curling iron and I'm sure to put heat protectant spray on my hair first.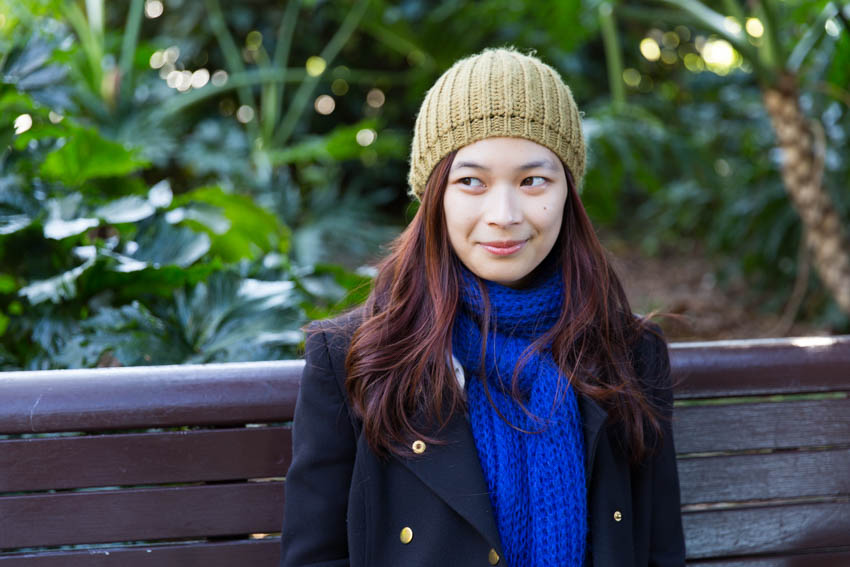 Photography by Nick. ❤️
Outfit details
Top: Basque Petite (available at Myer)
Jeans: Just Jeans
Shoes: Wittner Quinn Flat
Coat: Basque Petite (available at Myer)
Scarf: Design Studio (available at Myer)
Beanie: Design Studio (available at Myer)
Wristwear: The Peach Box
Ring: Wanderlust + Co (Wave Double Crystal Ring)
Nails: NailSlicks 'Sand Dollar'