Fashion Friday: Blue jean baby
Yay for an outfit featuring jeans! I have owned these jeans for a few years, and when I first bought them I was very excited about them. I always wear them cuffed because I'm short and I don't really bother getting the hems of my jeans cut. This is probably the first basic light denim coloured pair of jeans that I've owned. I like it, but I know that I look a bit short in light coloured pants. ;)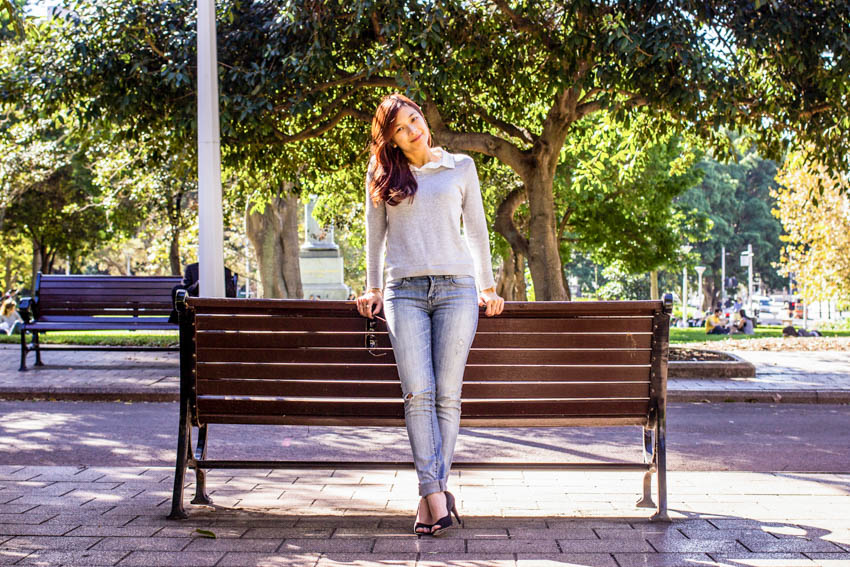 I think that in future I might go for a darker blue denim – I did own several pairs over the years, nothing fancy, but I think I need to buy some new ones. One of the rips in this pair was a bit deliberate. You can see my skin through the hole, it had some threading to hide any skin, but I kept picking and poking at it so you can see a hole. :P
I am wearing the peep-toe heels I bought in Melbourne earlier this year. I don't wear them a lot since they are quite dressy, but I love wearing them. I feel great in them, and they especially feel fun with jeans.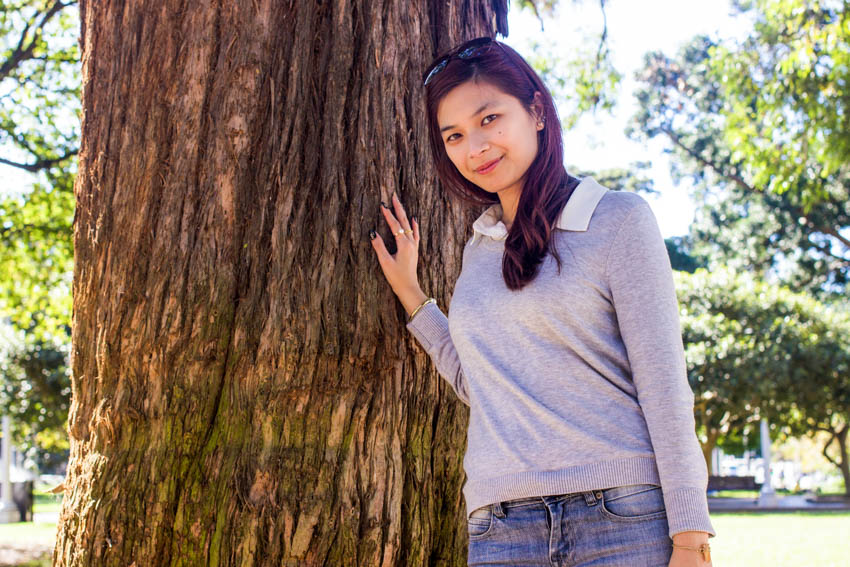 As for the top, it was featured in a much warmer-looking edition of Fashion Friday called Wanderlust. I wore it all loose with the sleeves past my wrists, whereas for this outfit I folded them up a little bit. I also tucked the white parts of the top (hanging from under the grey) into my jeans. Wearing the top short rather than long balanced out the rest of the outfit.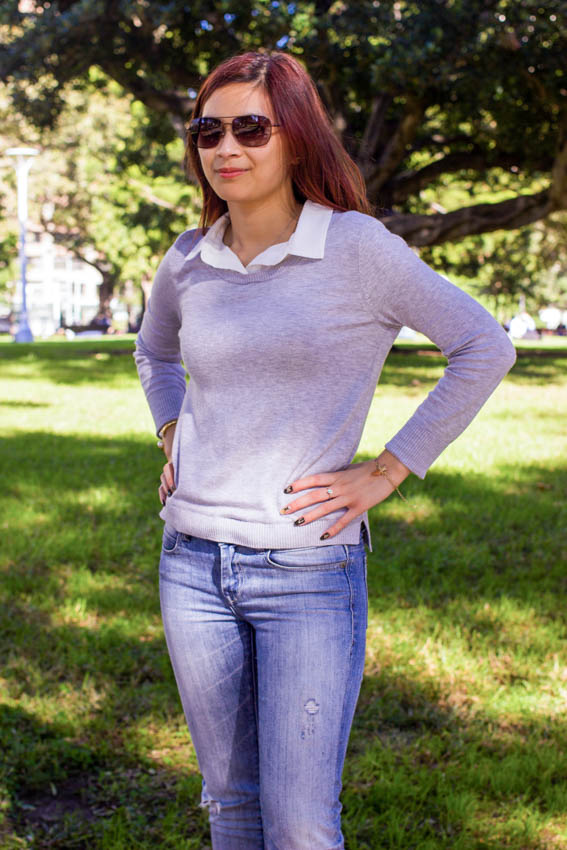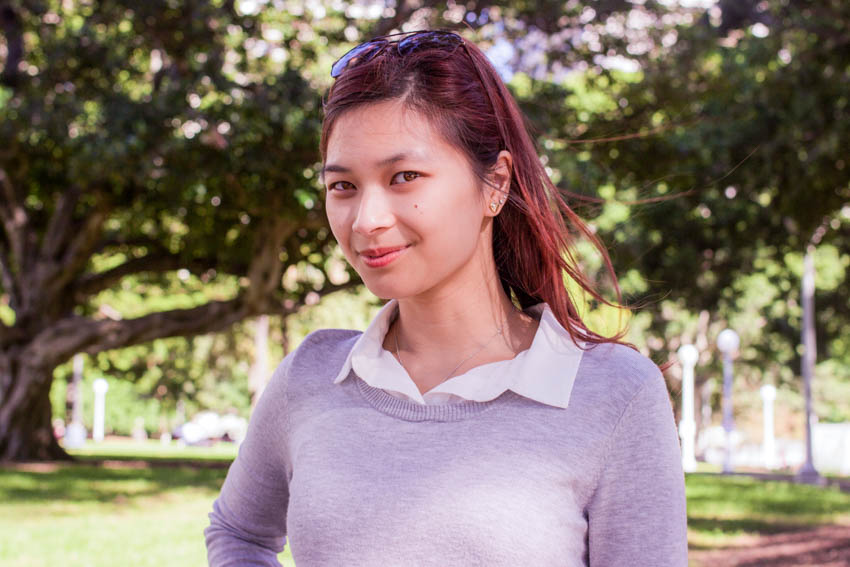 I am excited to talk about the accessories. My nails had already been done last week, with the Ancient Rune design from Scratch. It has black with subtle gold sparkles, so I chose simple gold earrings and jewellery. The two gold rings and the crystal bracelet are from my recent stash from Wanderlust + Co.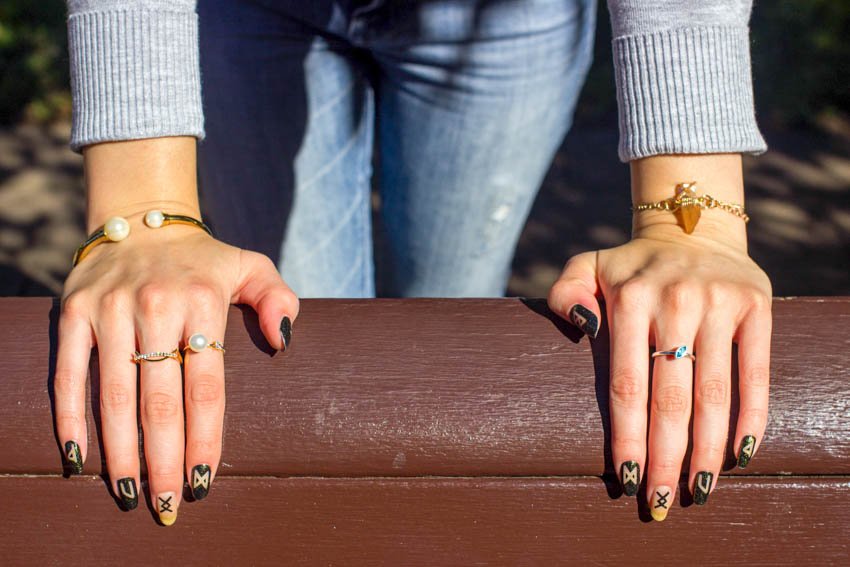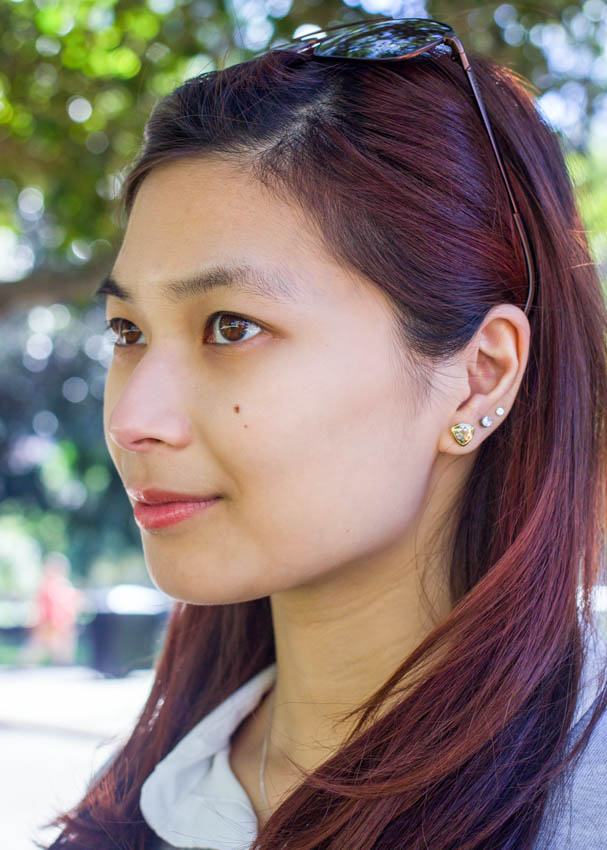 Since I got my hair cut pretty short, I have been spending time waving and curling it a bit. Even though the waves don't usually last very long, it makes the ends of my hair look a little more voluminous. I decided to do something about my hair because it looks quite dull when straight. I don't really like hair product and prefer to avoid it, so adding volume with heat seems like my preferred option.
Of course, title is inspired by Elton John's Tiny Dancer.
📷 Photography by Seb.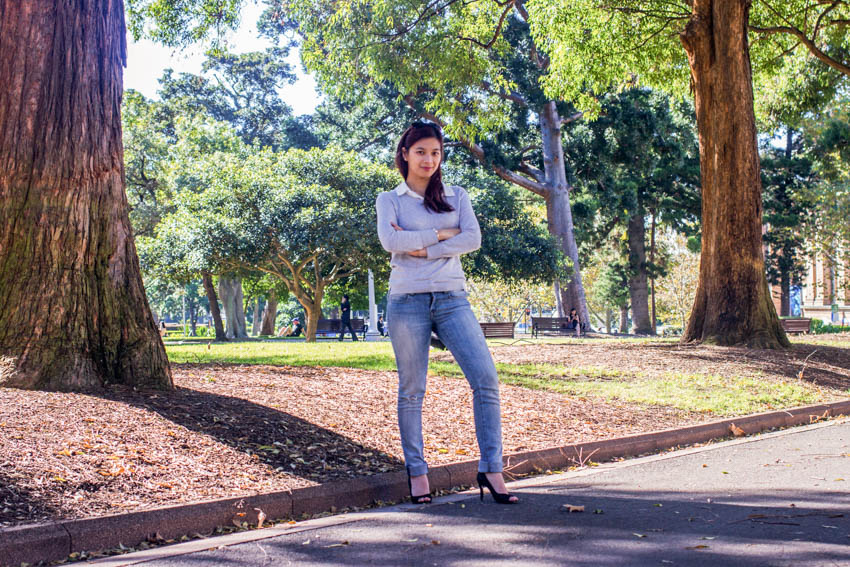 Outfit details