Fashion Friday: Wanderlust
Sydney University is a place I go to on occasion and quietly make fun of, because it wasn't the university I went to (however, the one I went to, UTS, always gets made fun of). I probably hold a quiet grudge against it because I had wanted to go there and didn't make it into the course I wanted… but I digress, for it is a nice place…
Last year I wanted to include my grey coat in one of my Fashion Friday posts but the weather got too warm before I got a chance, so here it finally is! It was given to me by one of my aunts, who had bought it online but found that it didn't fit her. She's very thin, so I don't know why something that didn't fit her would actually fit me. It was originally from China so the sizing was a bit off. Even though the sizing doesn't follow a standard, I have to admit that this is a beautiful coat.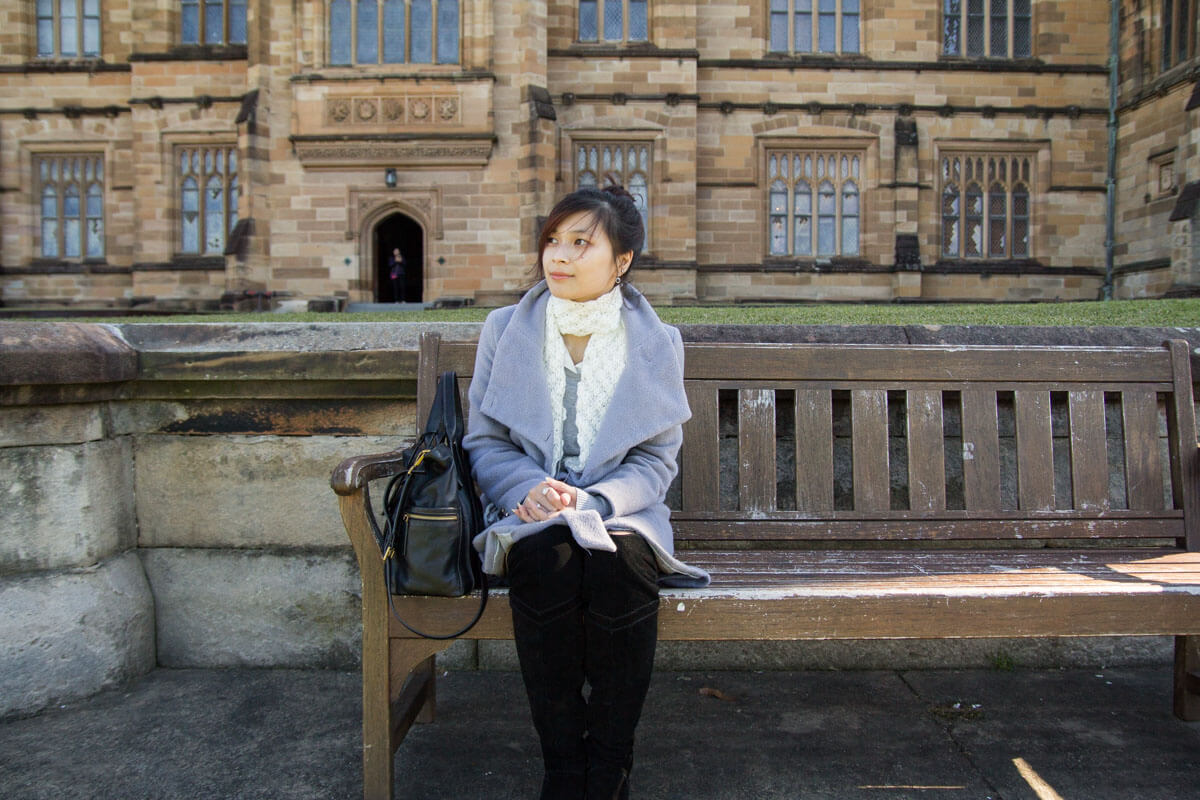 The coat has a felt-like feel and is light grey – a nice change from the few black coats I have. I have had it for at least a few years but it is holding up well.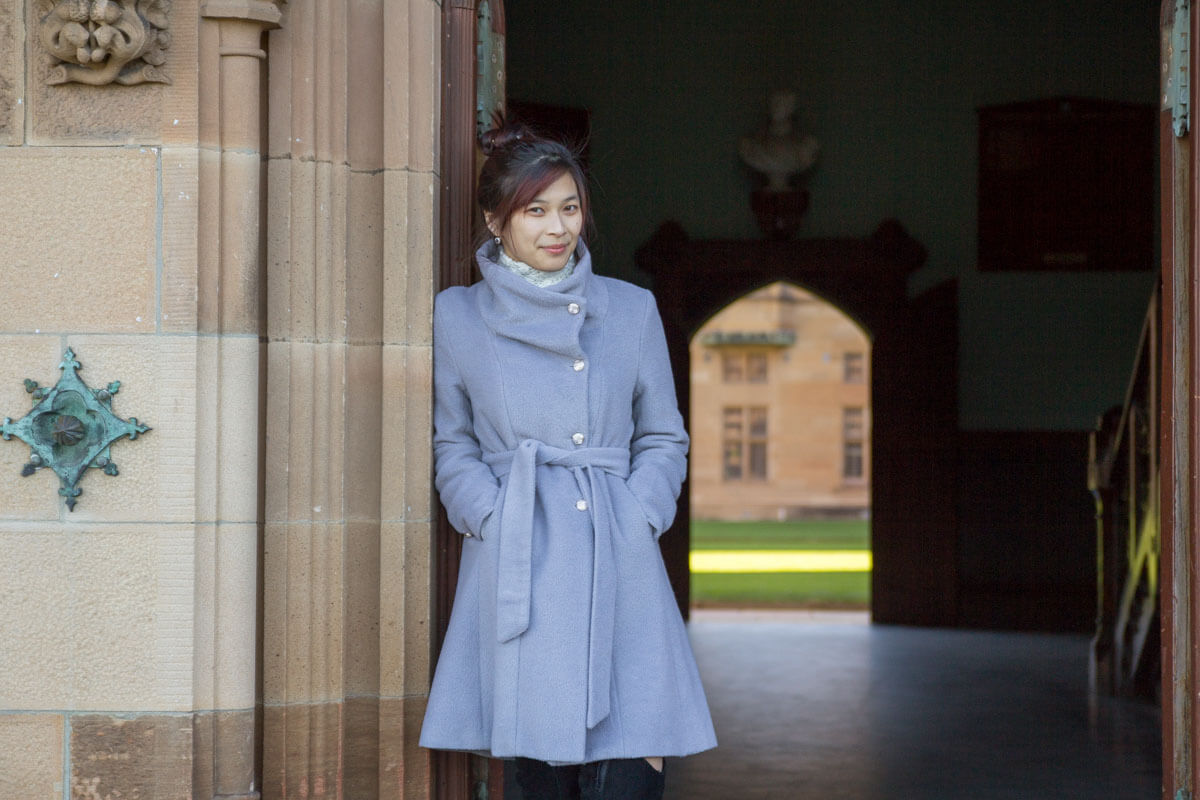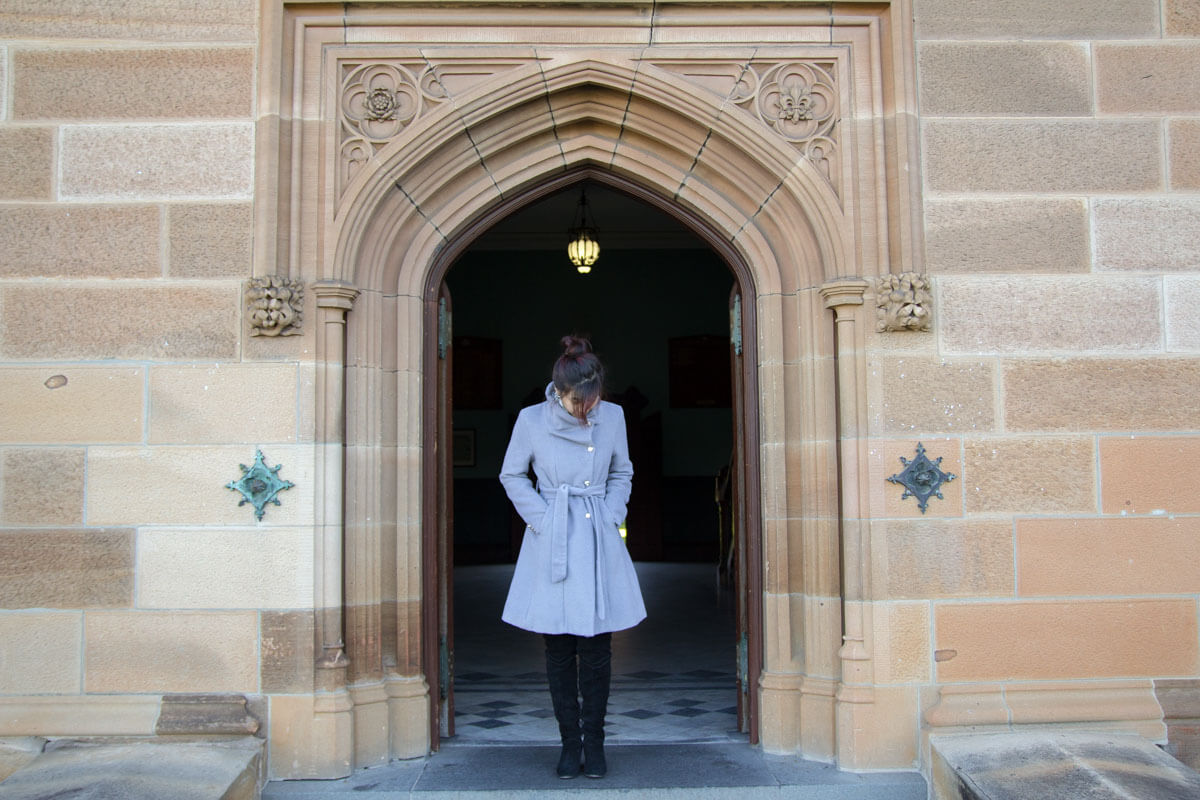 The coat is actually really heavy because it is so thick, but it doesn't restrict movement which is amazing. I love the way the coat nips in at the waist. That is definitely flattering for my small frame. The collar can be worn up to cover the neck like a loose turtleneck, or folded down. When folded down, it exposes more of the chest compared to most coats.
There is a hole in one of the pockets which I need to sew up. I have stepped on the belt accidentally a couple of times but it hasn't been ruined. I don't think there is anything I dislike about this coat at all.
The boots took me a while to get used to walking in. When I bought them, I didn't think much of the size, but my legs must have been fatter because at the time, I had a hard time getting my foot into the boot from the top (the zipper only goes from the bottom of the boot to two-thirds up the boot). Now they are quite big and I have to wear thicker socks. The legs even slide down my leg a bit. I probably don't love these boots as much as I did before, since I am still on the lookout for a pair of simple ankle boots to replace the ones I have worn in so many Fashion Fridays (including The road not taken).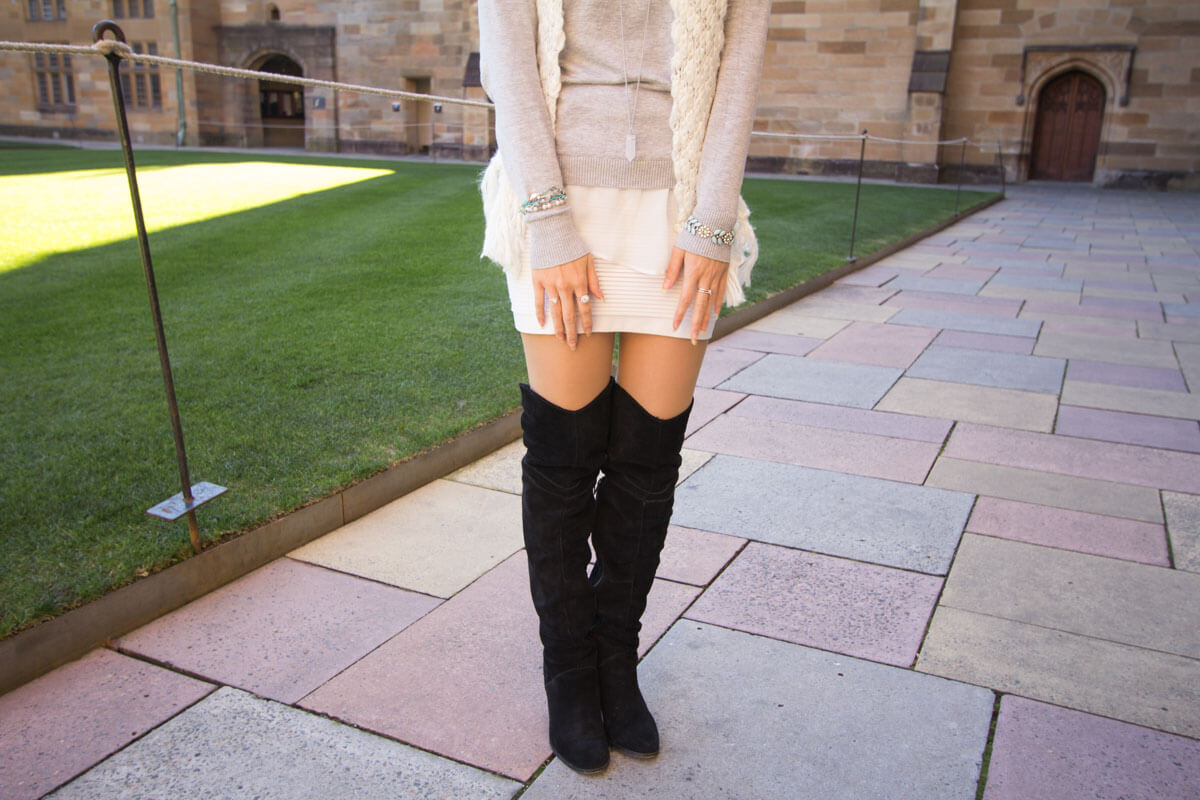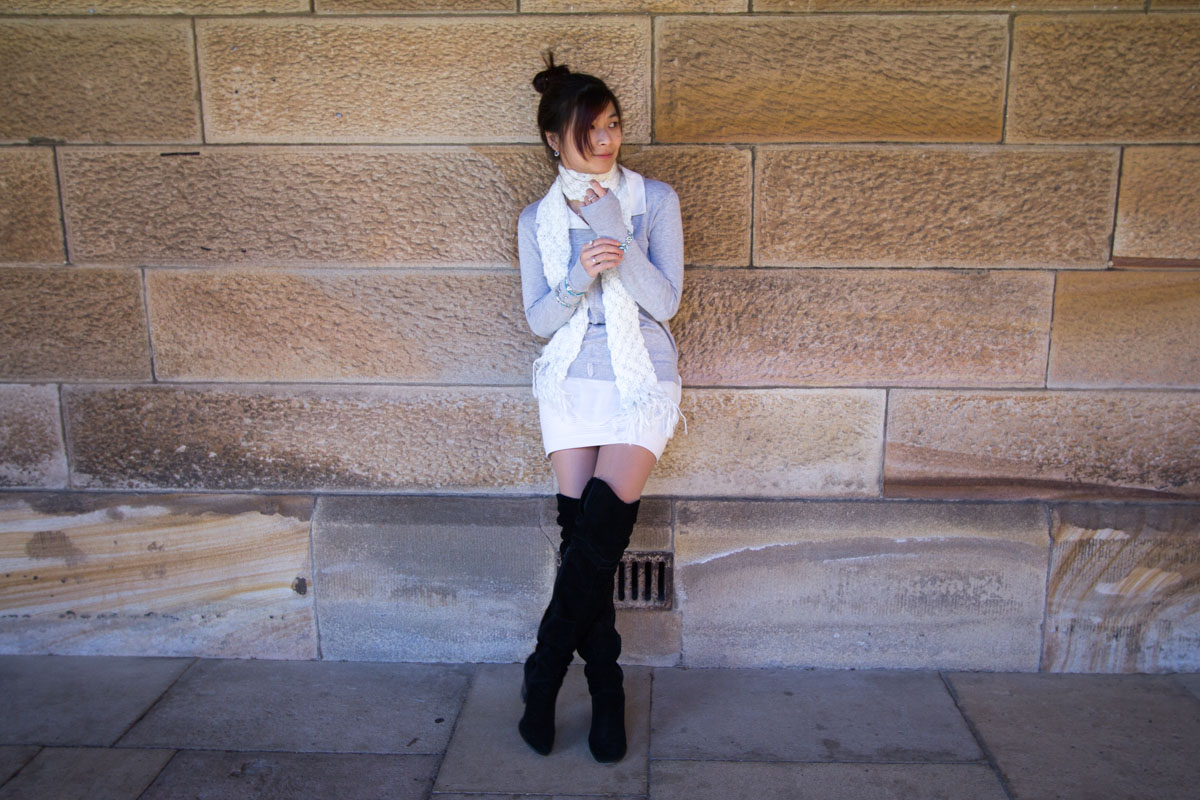 I wore these pieces simply because I hadn't included them in a post before, so I chose the rest of the outfit to match. Since I wear dark colours a lot, I chose this light coloured one. The white collar and bottom sections are made of chiffon, and are actually just sewn on to the long-sleeve v-neck. I had been after collared blouses for quite some time, and when I bought this, I had specifically gone looking for plain collared blouses. This one wasn't really a collared blouse, but I loved the look of it. Since it was available in the Basque Petite range, I was more compelled to get it.
I got the tube skirt for just $9.95 at SES. SES usually has cheap clothing but if you have a closer look, some items of clothing are better quality than others. I actually wanted coloured tube skirts but after spending some time in the store, I decided to stick with just black and white because they were more versatile. I had some black ones already, but a new one couldn't hurt.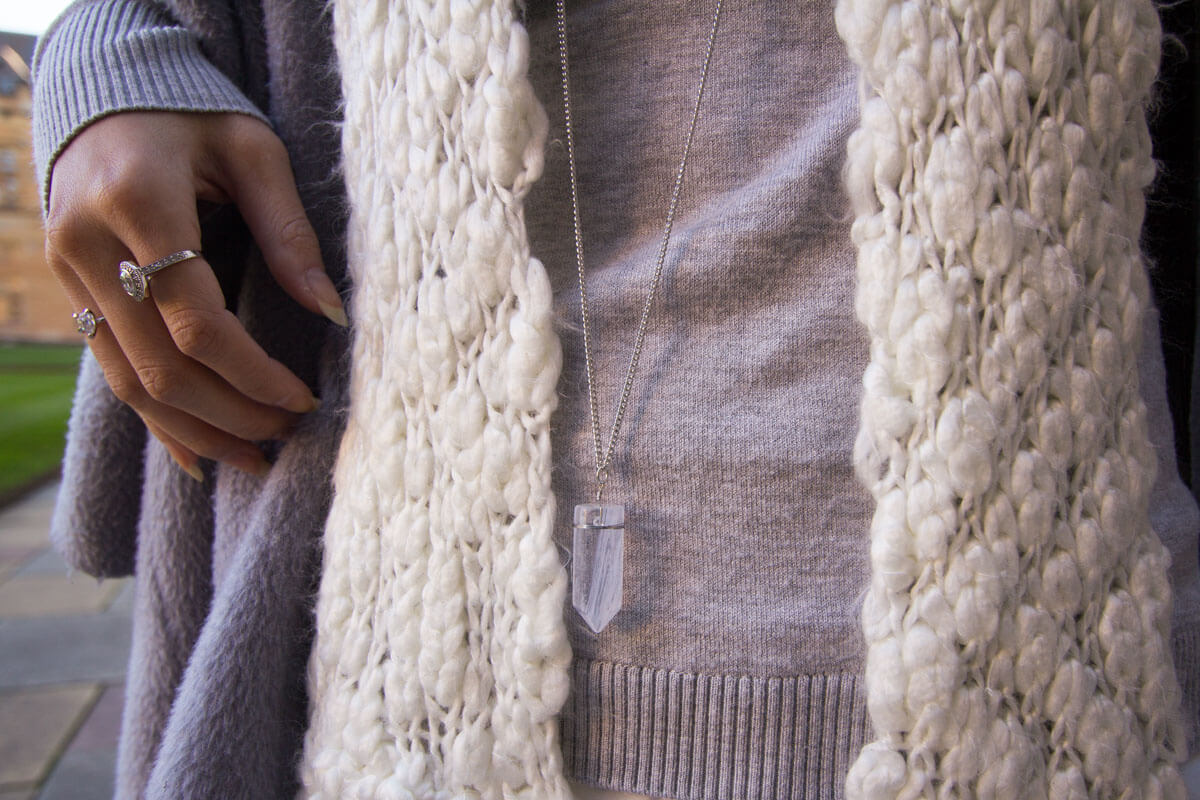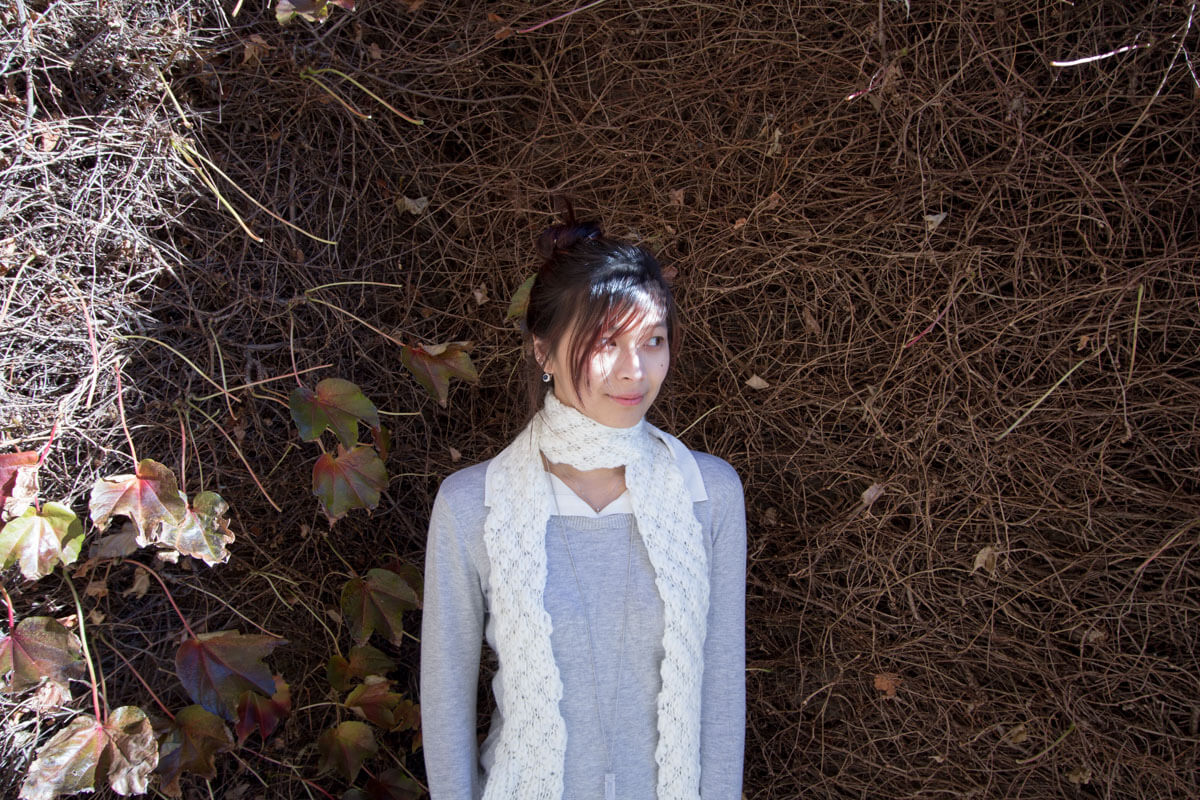 I believe my mum got the white scarf from Suzanne Grae, a store that seems to be targeted towards older women. I'm not interested in anything from that store but it seems they have nice accessories.
The necklace is small, but it is also one of my favourite parts of the outfit. I have been wanting a semi-precious crystal on a long chain necklace for a while, but most tend to be overpriced, and I was often quite picky about the look of the chain or the stone. I spotted this one on sale at Lovisa for just $7, and initially resisted… but I ended up buying it. When you have wanted something for a while and then spot something that fits the description, you have to get it.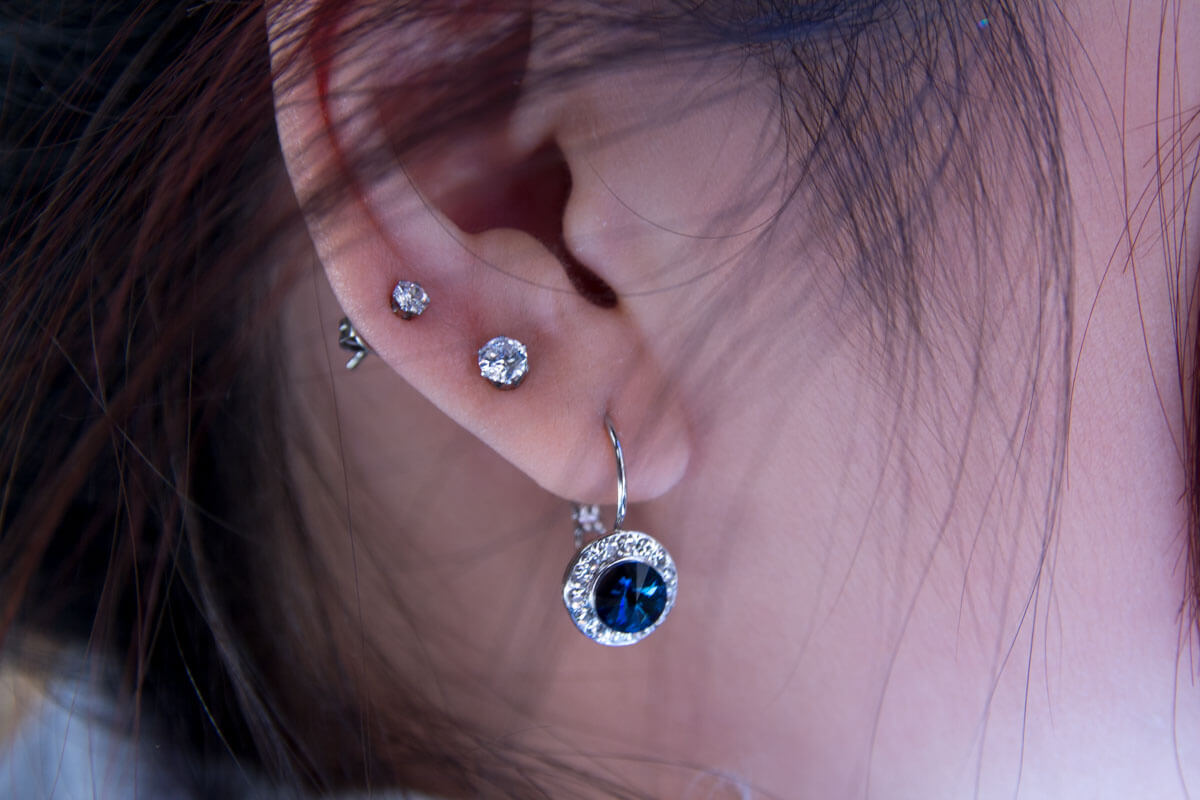 I got the earrings from a temporary kiosk/stall that my mum was raving on about during her shopping adventures while she took annual leave. We spent ages in the mall looking for it because it had moved to a different level, and my mum was sooooooooo excited to show me the jewellery they had, which was imported from Korea and real cubic zirconia, stainless steel and silver plated. In other words, good quality stuff. I chose blue because I preferred it over the other stone colours.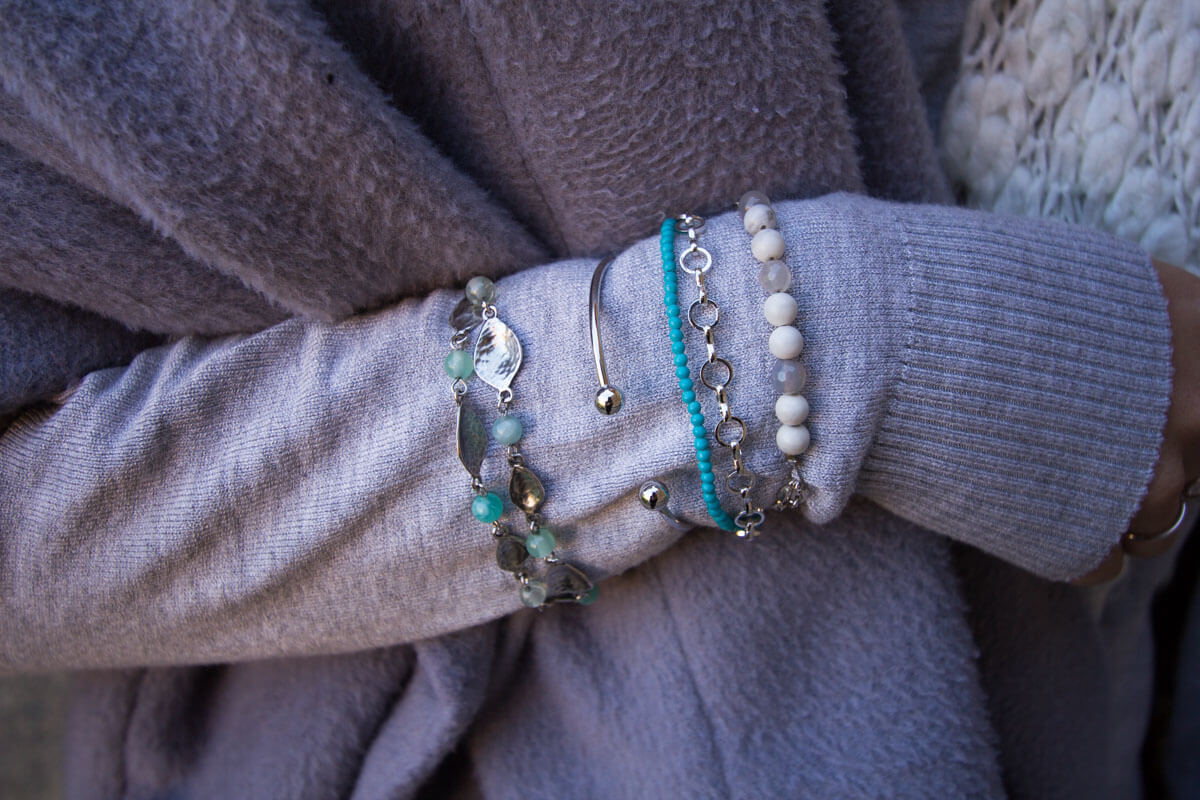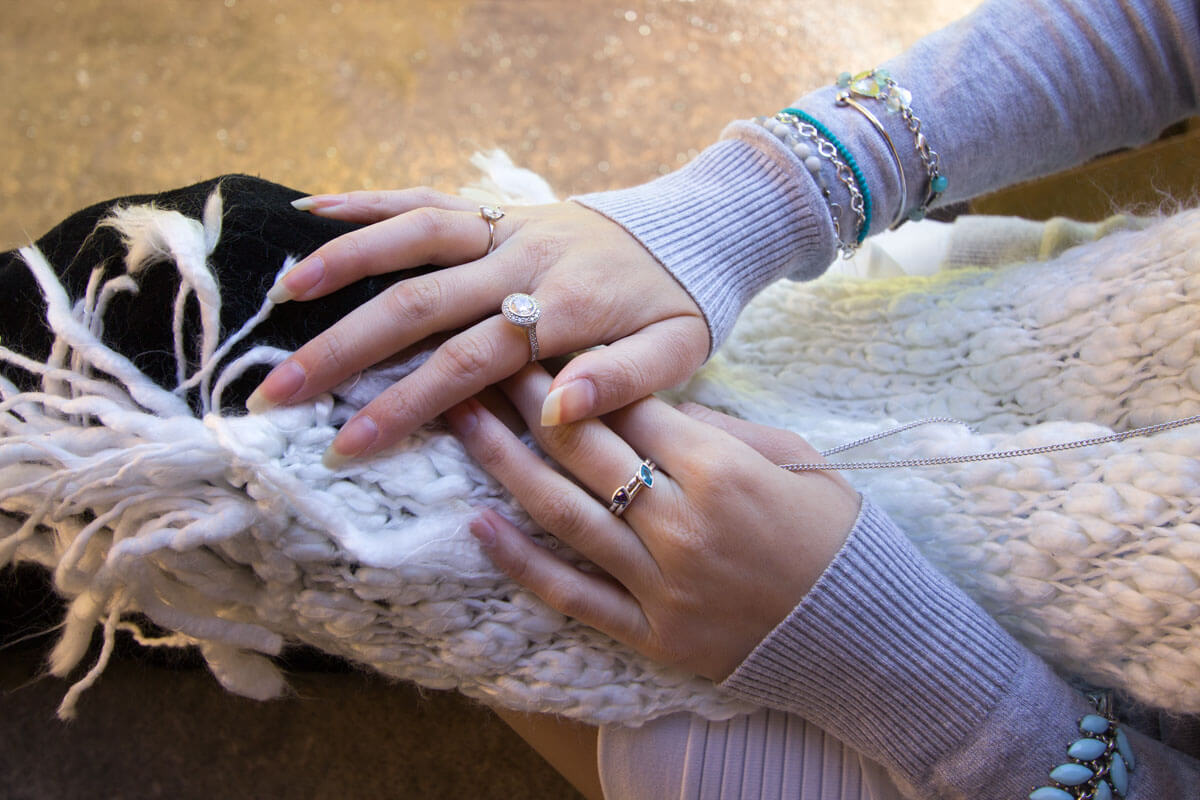 It's the pastel colours that add to the otherwise plain white and grey of this outfit. The mint bracelet is from my Wantable box that I recently received. I thought I might as well add it to the mix. I chose a selection of other bracelets to layer together. I think it was only recently that I realised I don't really like stacking bangles or bracelets all that much anymore, and prefer to wear just one or two pieces. I think, though, that the layering gave this clean look a bit more of an effortless feel, and thus made me think of freedom, wanderlust and adventure.
Any questions about the outfit or any of the clothes, let me know. As usual, outfit details are below. I am working on adding outfit details to all my previous Fashion Friday posts as well as doing it from now on.
It's summer in other parts of the world but I would still love to hear about your winter outfits!
Outfit details
Photography by Nick.