The Best Friend Dinner #1
Although this is technically the third time we have met up for dinner this year, I thought it best to start writing posts! I feel like we chatted a lot this time, and I took photos of the food at dinner too (yay! food!).
This dinner happened last Thursday. At work we had a hackathon event called ShipIt, and we were given a lot of candy and fed really well. Lilian had also eaten a lot for lunch and we were both very full. I wanted something small, and we were going to get noodles or ramen, but we changed our mind.
The Place
We went to Caffe Tiamo again! I wanted a salad but at the same time, the alio olio, garlic and chili spaghetti, sounded sooooooo good. I've had it a couple of times already, haha.
Lilian said that if I got the salmon garden salad again, she would get nachos again. :P I didn't feel like a cold salad, so the spaghetti it was. It was so good, so so good. Lilian ordered the pane which was some pasta in bread. It looked good but it eventually got soggy because of the sauce, sadly. She still ate all the crunchy bits.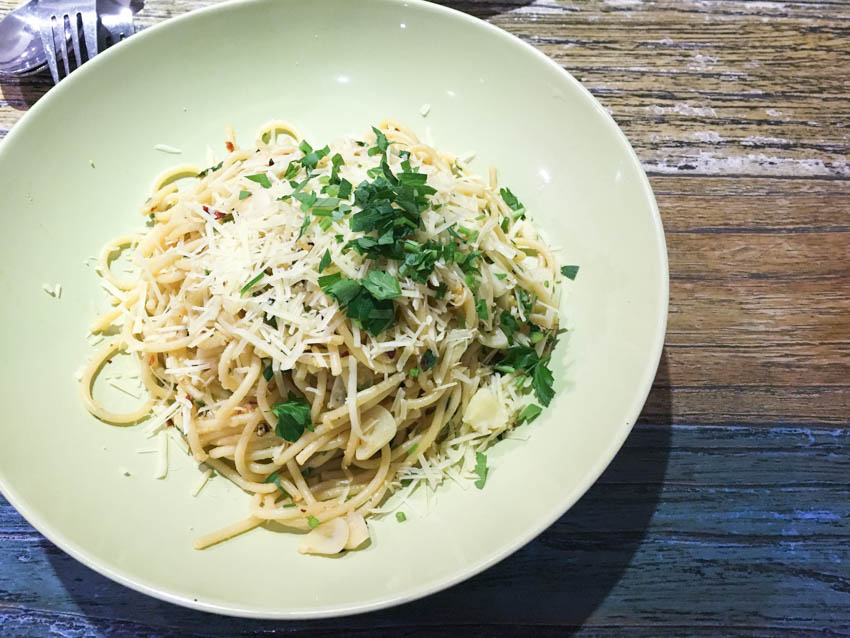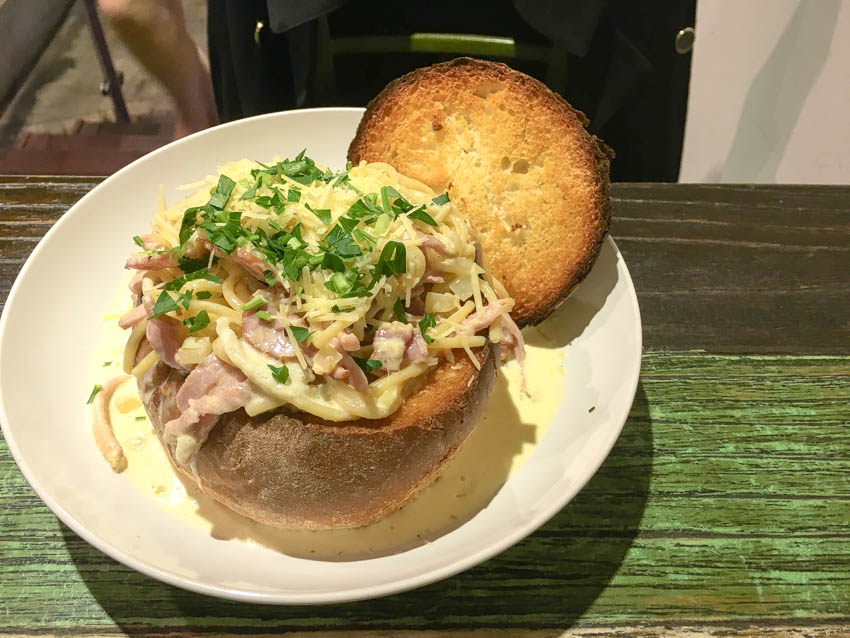 She got a green tea latte but I felt like a chai. I think I had had enough green tea lattes that week.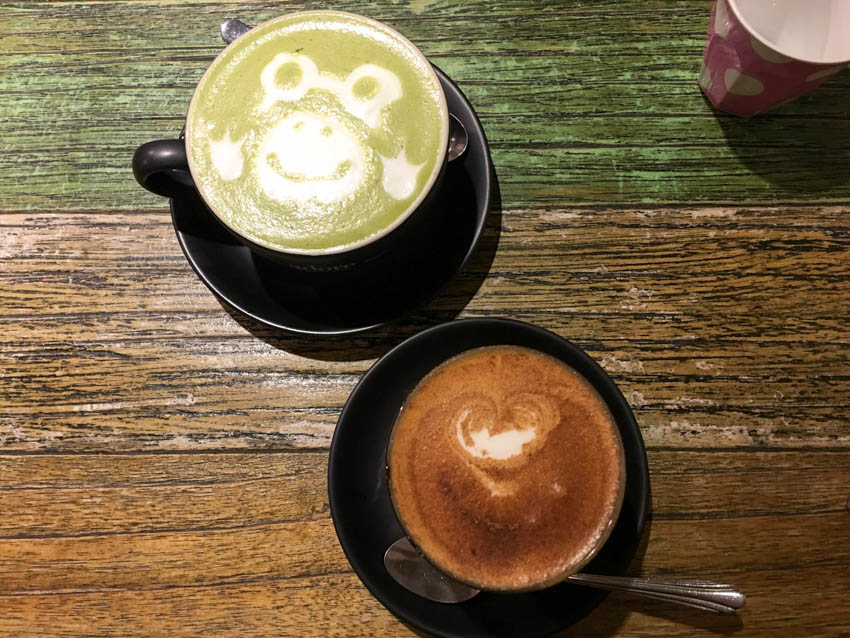 The Chat
We talked about everything! I can't remember everything we talked about because there was a lot. We talked about work, about how one of Lilian's colleagues is leaving the company, and she's also looking for something new herself… we complained about people at work who are not very cooperative or nice, too.
We talked about people we remembered from high school and if we knew how they were, or what they were up to. It's strange to think we are nearly in our mid twenties and people we know from high school are married or getting married. Sometimes I forget how old I am.
I can't remember the law companies or particular people that Lilian mentioned, but we somehow got onto the topic of 'famous' people in certain fields. If you work in a certain field, sometimes knowing about a certain person, company, method, or otherwise, is common knowledge. And people would be really surprised if you didn't have that knowledge. It's funny how it translates to someone who works in another field though – for example, Lilian has no idea who Harry Roberts or Chris Coyier are, but if you work in front-end development, you kind of have to know them. :P
It's also interesting talking about people we used to know – the first boyfriend I had (it was over ten years ago that we were in a relationship) is now married, and that brought up the way I had felt post-breakup. I wasn't ready for a relationship at the time. Lilian pointed out that the relationships you have when you are really young rarely have repercussions: there is so little drama and less deep shit to be concerned about afterwards. Just being friends turns out to be so easy when you're really young and break up with someone. When you become mature, everything just gets complicated. Your feelings have developed, things mean a lot more, and it's harder to move on.
Just a thought.
Going to the gym was another topic of conversation. It was funny that after eating so much that day, we just ate pasta for dinner which really filled us up. :P
The Selfie