Fashion Friday: Tiller of the Earth
The weather has really been warming up so I'm able to wear sleeveless tops without having to carry a cardigan or a jacket. We live on air conditioning in the summer. The other day I actually got really cold in the office when I was at work, because of the air conditioning. I walked outside because I needed some sun and wanted to warm up a bit, but I went outside and was greeted by hot windy weather. Needless to say, I didn't stay outside for too long and I was actually looking forward to getting back inside where it was much cooler.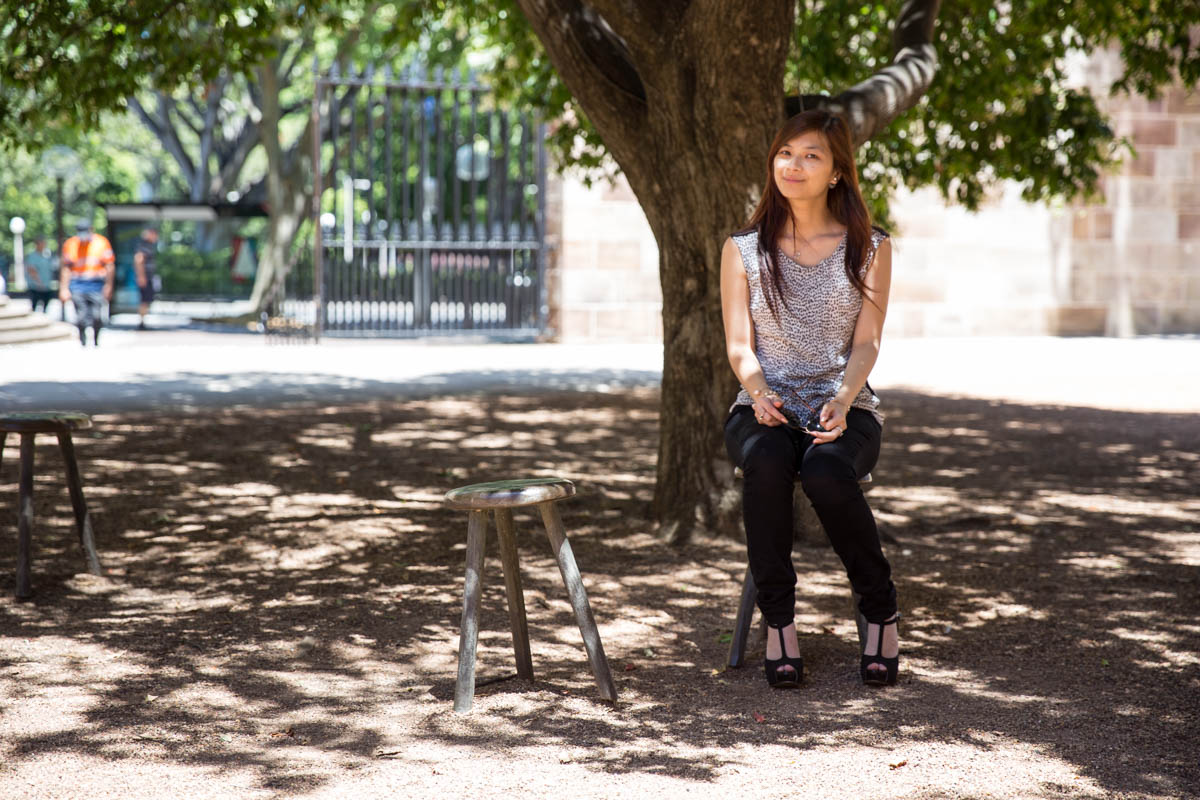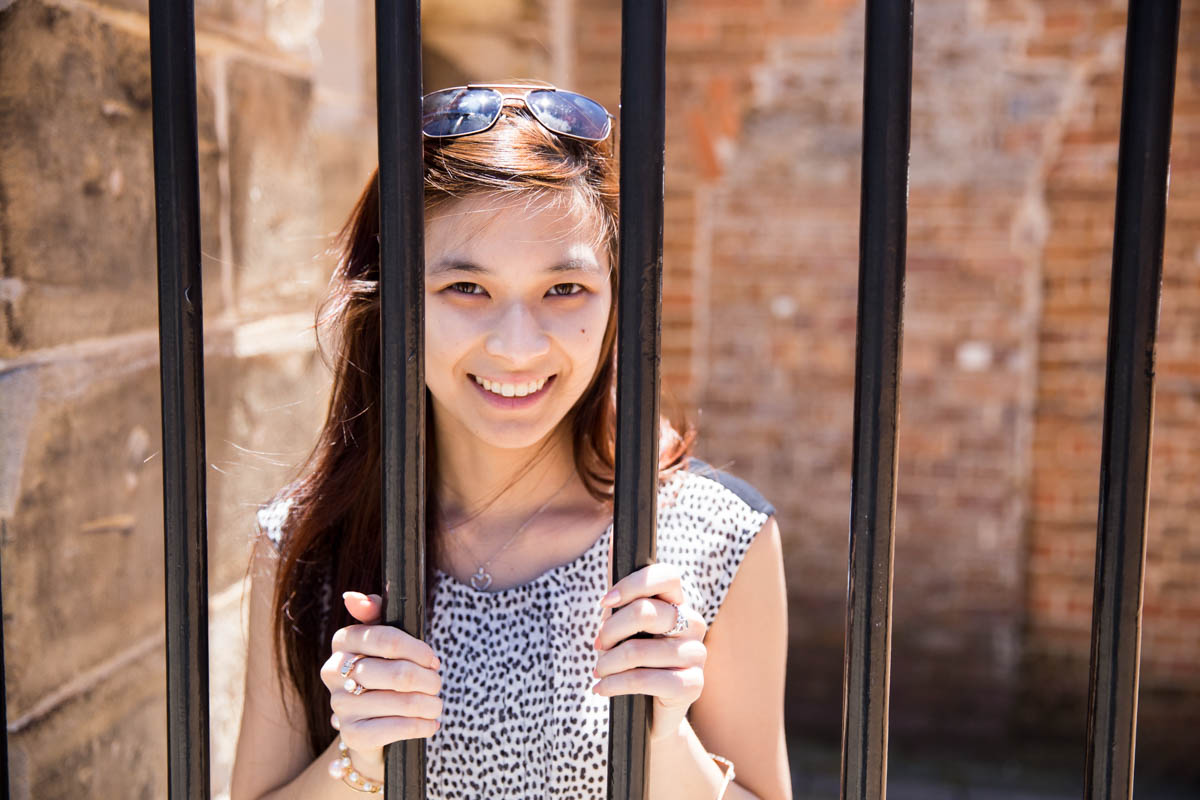 Today it was exceptionally hot with a forecasted temperature of 42ºC. Australians love to talk about the weather to get a conversation going. I am also under the impression that it is a good conversation starter anywhere in the world, though. I can talk to someone on the other side of the world about the weather and one of the only reasons it's interesting is because that person probably has the completely opposite weather to me. :P
Despite today being very hot, I spent a lot of it inside my cold office building. And this photoshoot thankfully wasn't done today but was done a few days ago!
In this outfit I took the opportunity to wear one of my more comfortable pairs of heels. They are the platform heels I wore in Blue Moon, and although they are quite high, they are really, really comfortable to wear. More comfortable than some of my standard heels or heeled boots. It's pretty rare to find a pair of heels that is so comfortable.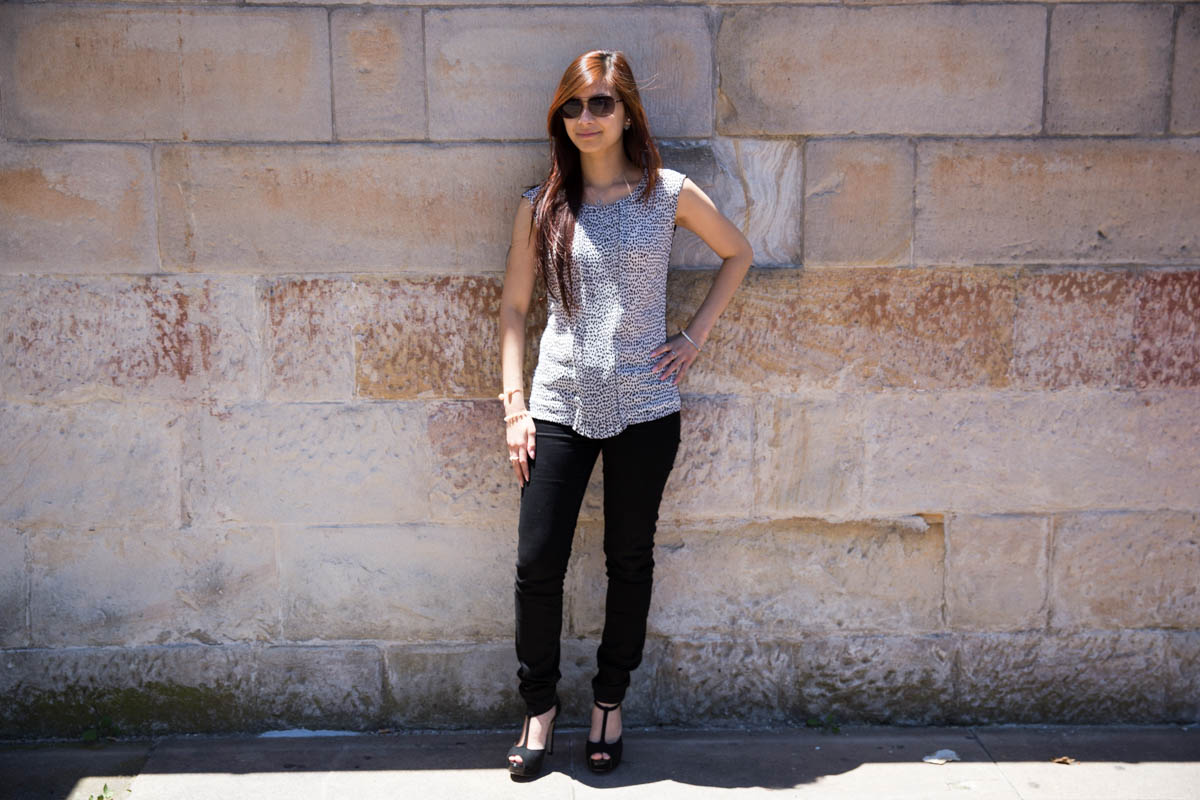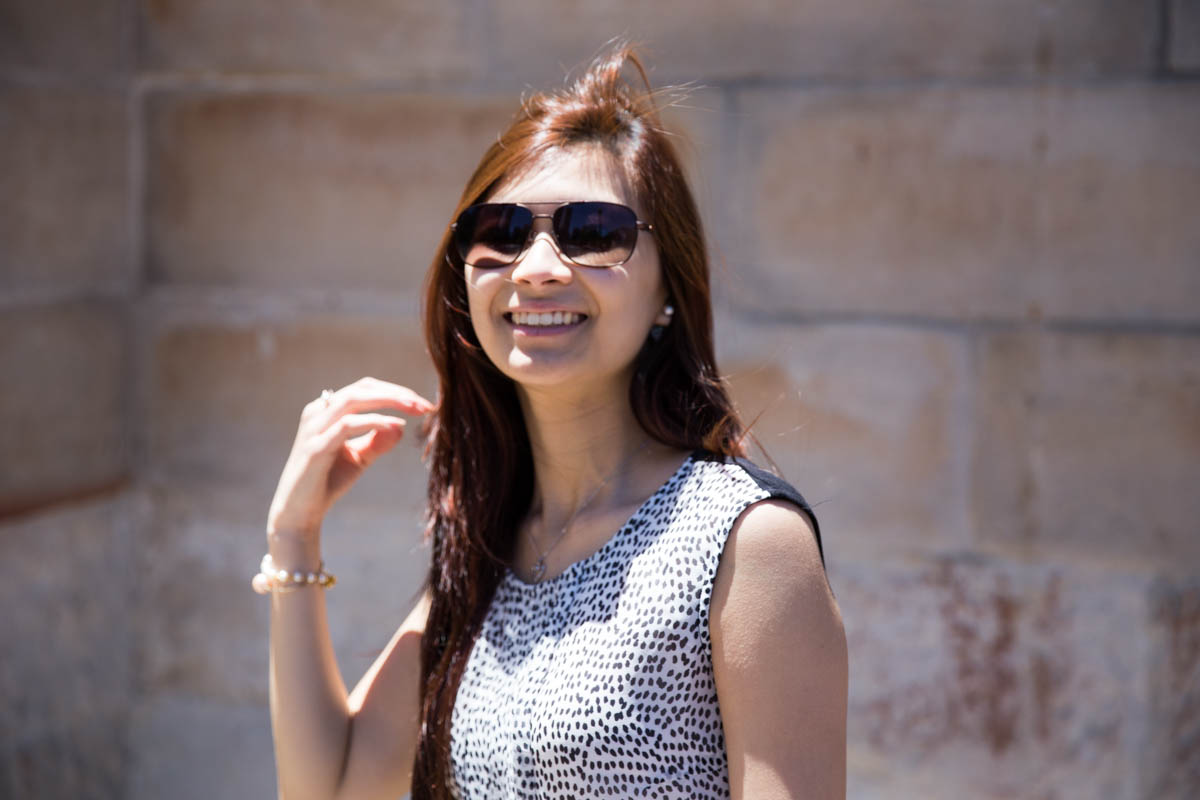 I'm wearing a plain black pair of jeans – I have the same jeans in a shiny black colour, and also in a dark grey colour. I'm not sure which one is my favourite but whenever I wear one of the pairs, it's usually the one I most feel like wearing at the time.
The top has a black back but the front is white with two layers, a sheer white layer with dalmatian spots and another opaque layer. The sheer layer has some ruffle detail down the front.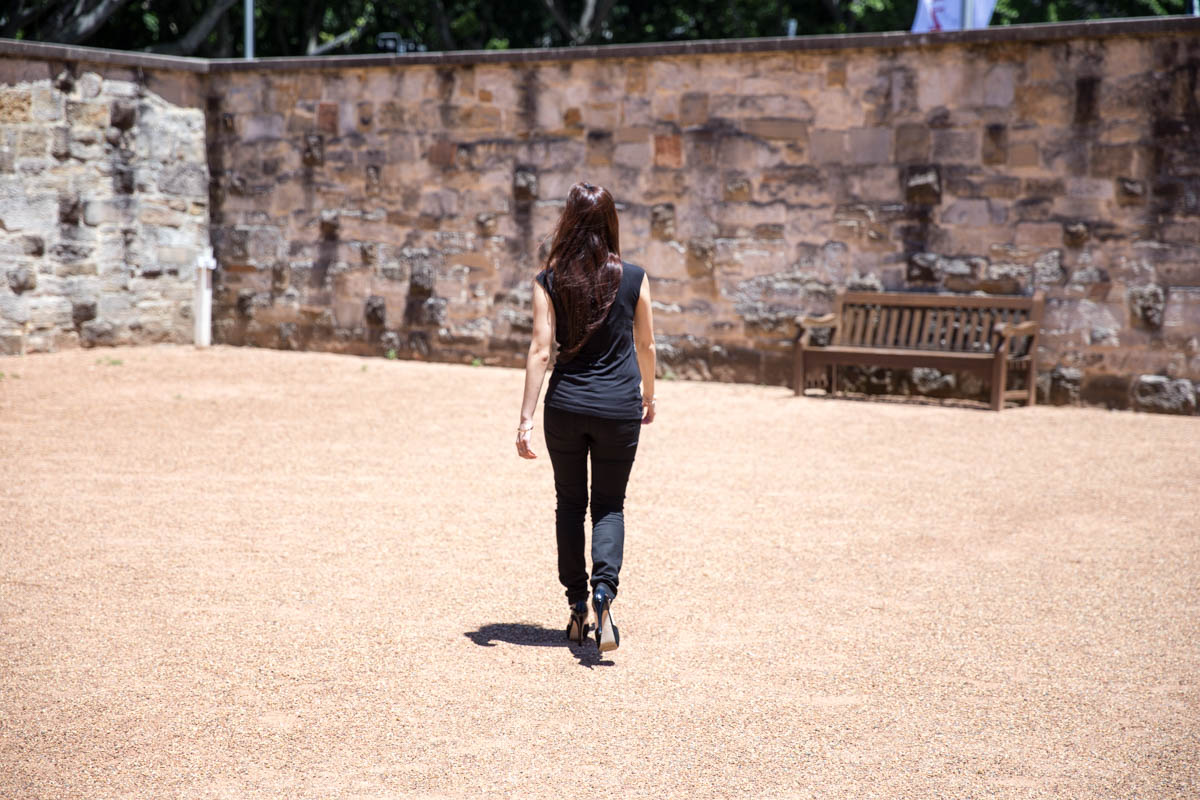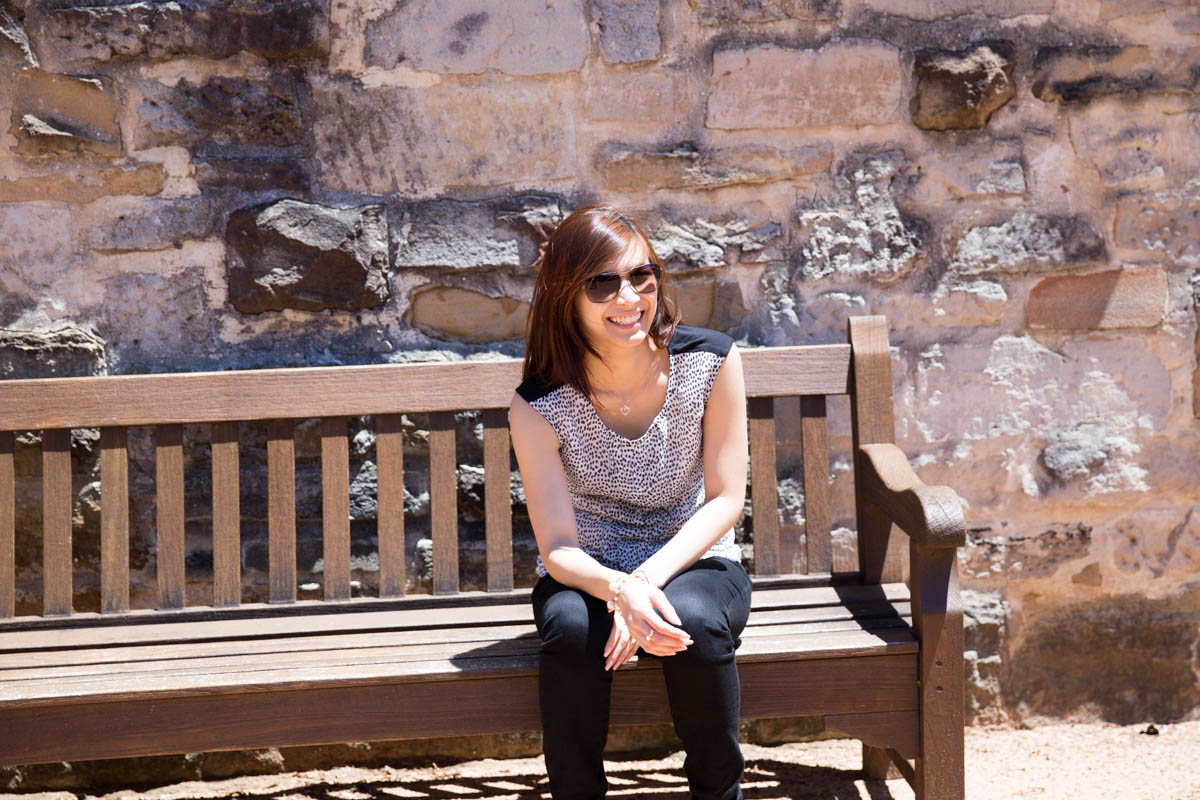 I wore a lot of peach and rose inspired colours and pearls in this outfit in terms of accessories. A rose gold bangle (which I have worn many times before), the peach coloured cuff from my September Helene Jewelry subscription box, and the one from my October box too. The ring is another from The Peach Box, which is actually a bit too big for my finger.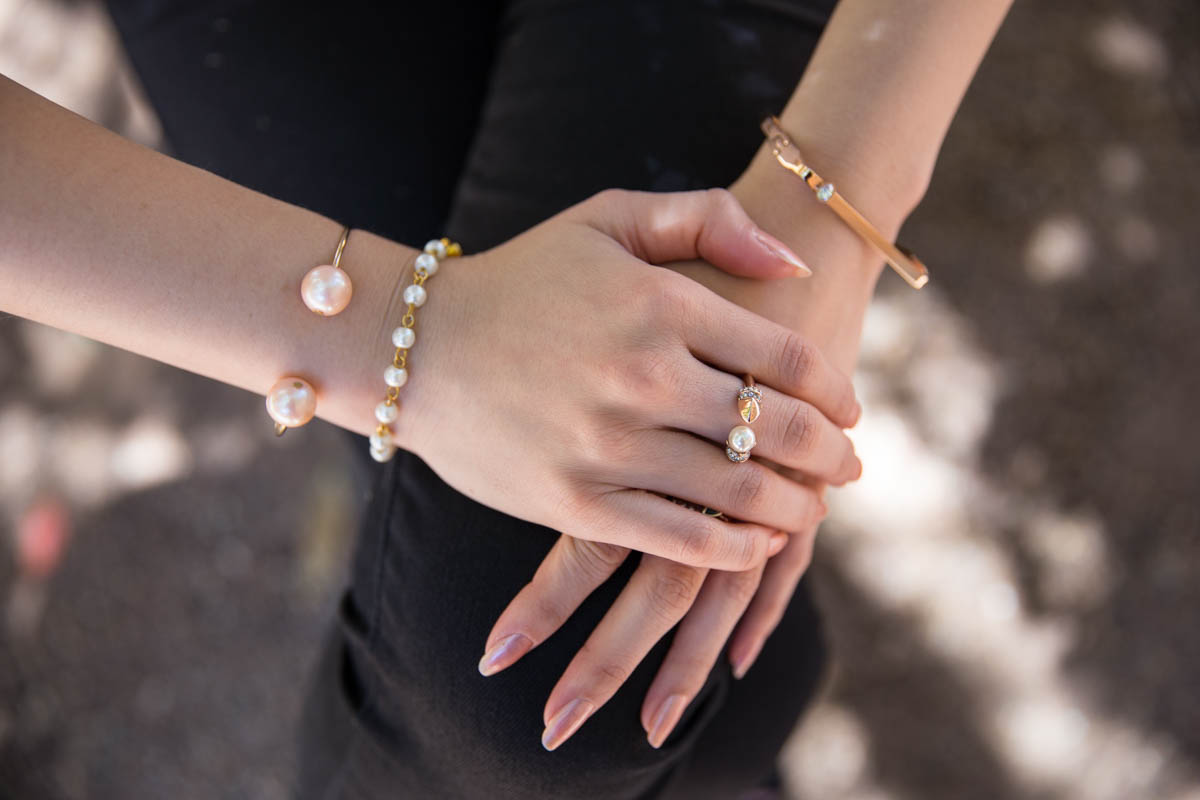 I got the earrings from Indonesia. They were quite cheap! The cube-shaped backing has a rose-shaped framing and there are small glass stones inside the cubes. I think they look pretty cool!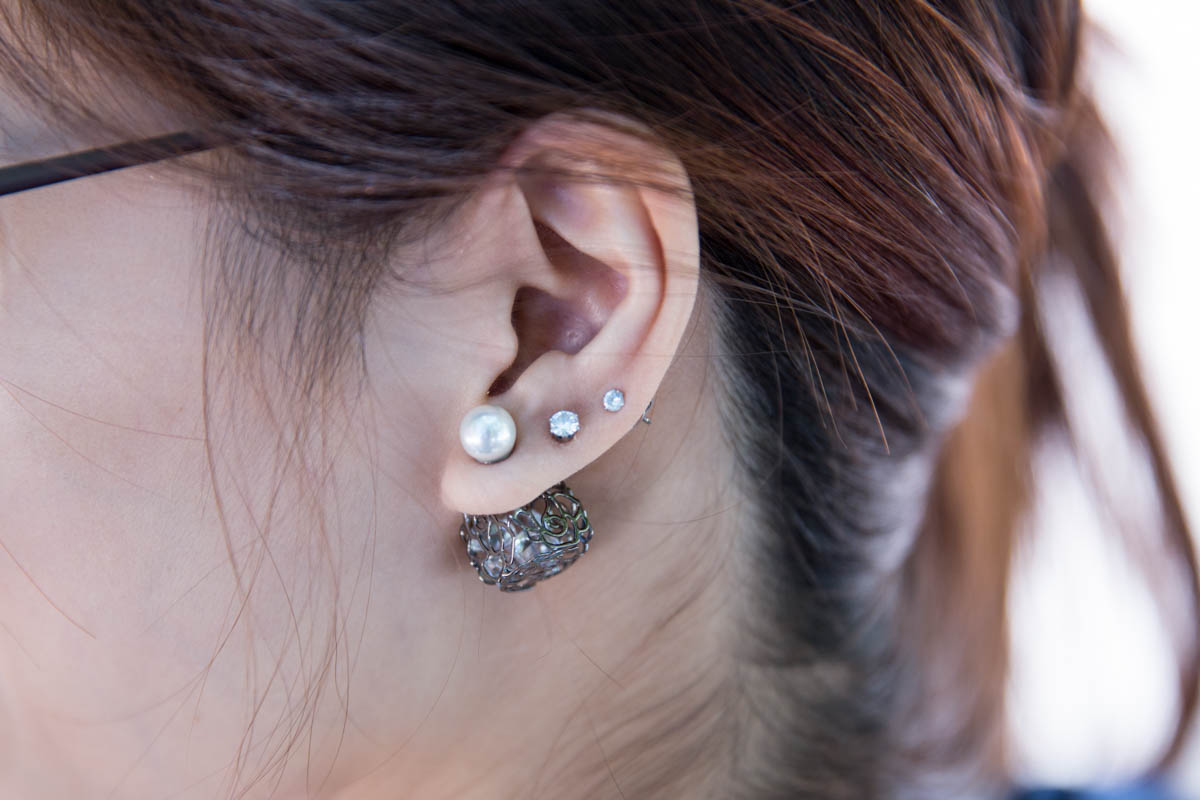 I named this edition Tiller of the Earth because of all the earthy sort of colours in the background. Because of all the rose and pearls I was going to name it Peach and Pearl but of course I have an edition named that already. ;) The meaning of my name is actually 'tiller of the earth', which just means farmer, or cultivator, or controller… the meaning 'farmer' is pretty funny actually.
Outfit details
Top: Basque (available at Myer)
Jeans: Grab Denim
Shoes: Wayne by Wayne Cooper
Earrings: Purchased overseas in Indonesia
Wristwear: The Peach Box (Slim Bar Bangle – Rose Gold) and Helene Jewelry
Rings: The Peach Box (Pearl Fiesta Ring – Rose Gold)
Nails: Maybelline Salon Expert (Peachy Keen)
Photography by Nick. ❤️