Review: Helene Jewelry Subscription Box (October 2015)
My Helene Jewelry box arrived in the mail today. It took some time for it to arrive – a bit longer than usual. It was shipped late due to a new shipping system being implemented, but I think it also got held up once it arrived in Australia because I was keeping an eye on the tracking and it took a while for it to arrive at my door.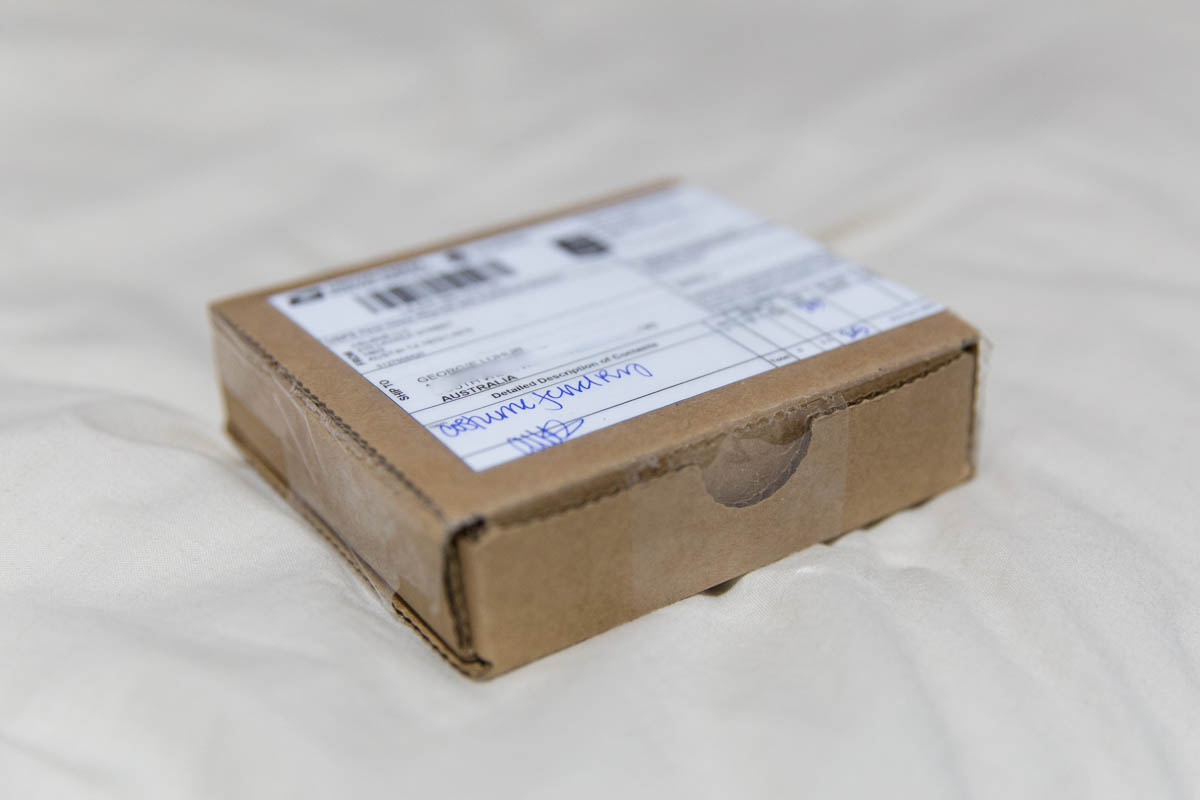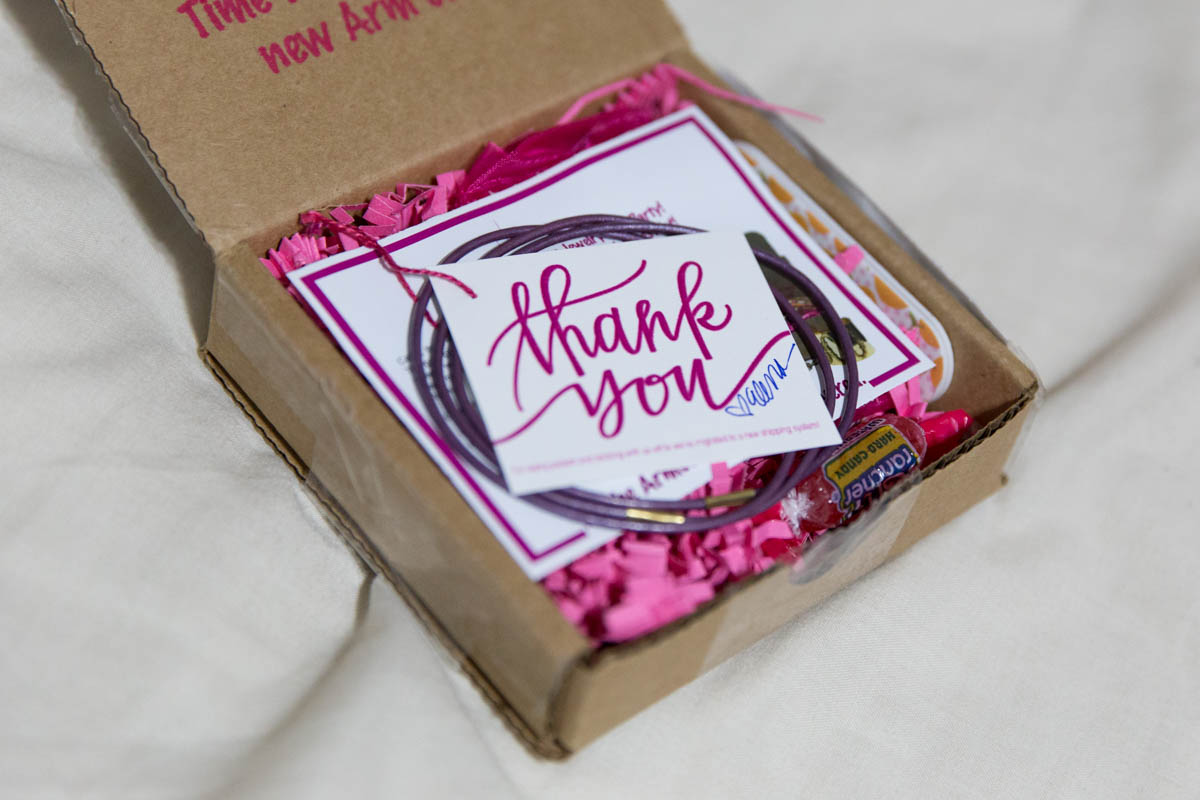 I opened the box and was pleased to see a special extra gift. It was an interlocking leather bracelet – Tara said she got the same one in the same colour. It looks like the Chloe bracelets I got in August last year, but these look less distressed (seemingly better quality), shinier, and thinner. Though Elena has made my bracelets to fit my small wrist, it seems like this one was from a bunch that she chose to include as extras, as it is quite large in size. I like the colour!
There were more goodies in the box, but I was pretty happy with the bracelet I got! Elena wears the same one posted on Instagram. I really like it because I love pearl-like beads and I am liking gold a lot more than I used to. This one is a lobster clasp bracelet, which I don't usually mind, but since I am growing my nails out and they are very long, it makes these a little harder to put on.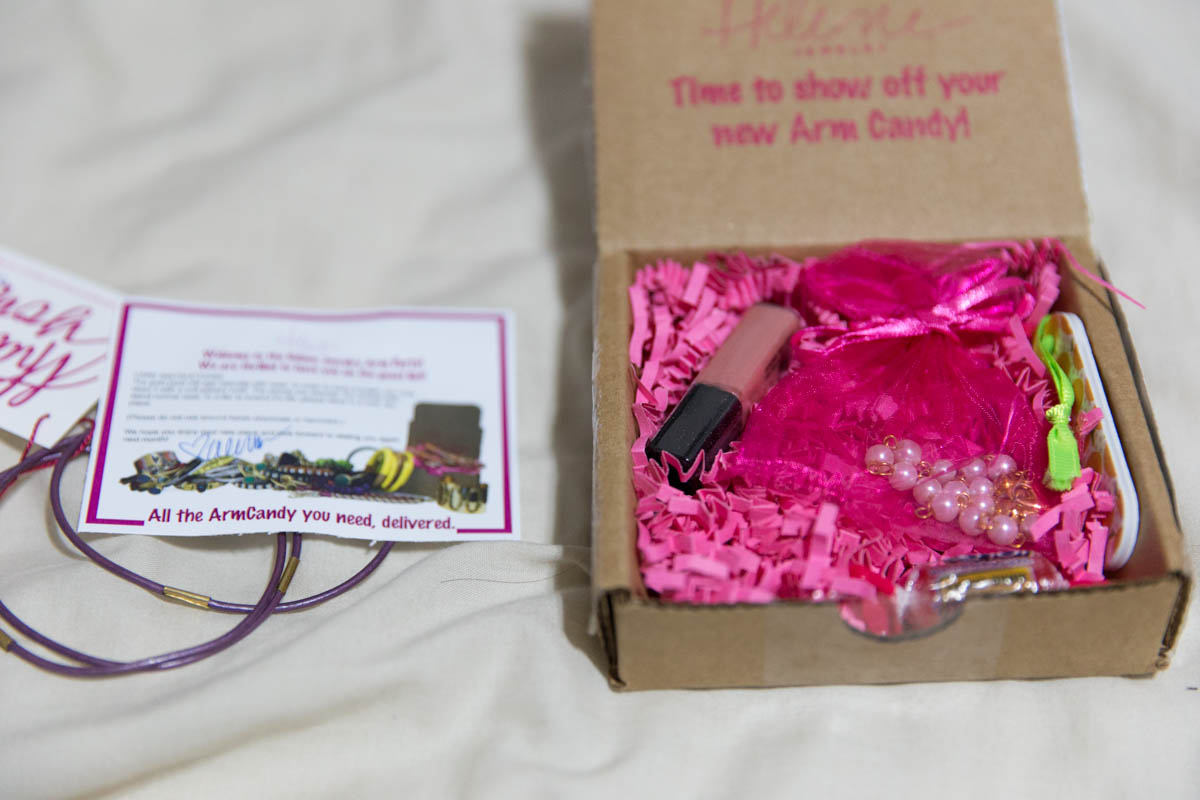 I find the flower – that the clasp loops into – to be a bit funny-looking. It seems as if the flower should have beads placed in it. The pearl beads aren't of amazing quality but overall the bracelet is simple and classy, and I like it.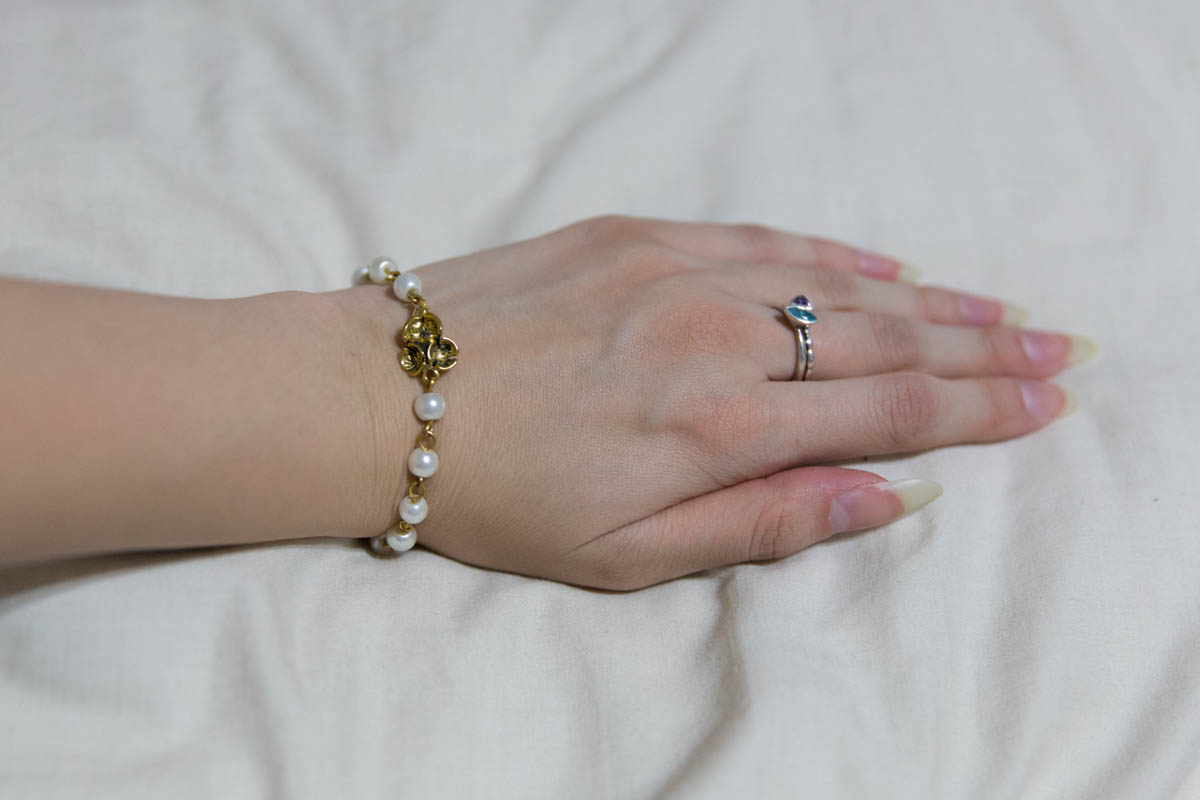 The box also had a lip gloss in a colour called Curfew (hmm, sounds naughty), a cute nail file with an orange print, and a watermelon Jolly Rancher. I almost laugh at the Jolly Rancher because one of my teammates at work always has a supply of Jolly Ranchers, and I realise I don't like the watermelon flavour that much. Maybe I will give this to my other teammate, who loves all the flavours. I don't care too much for the lip gloss as I have too many, but it's a cute pocket size. I forgot to take a better photo of it. I'm a bit glad I didn't get a bottle of nail polish because I have been thinking of cleaning out my nail polish drawer.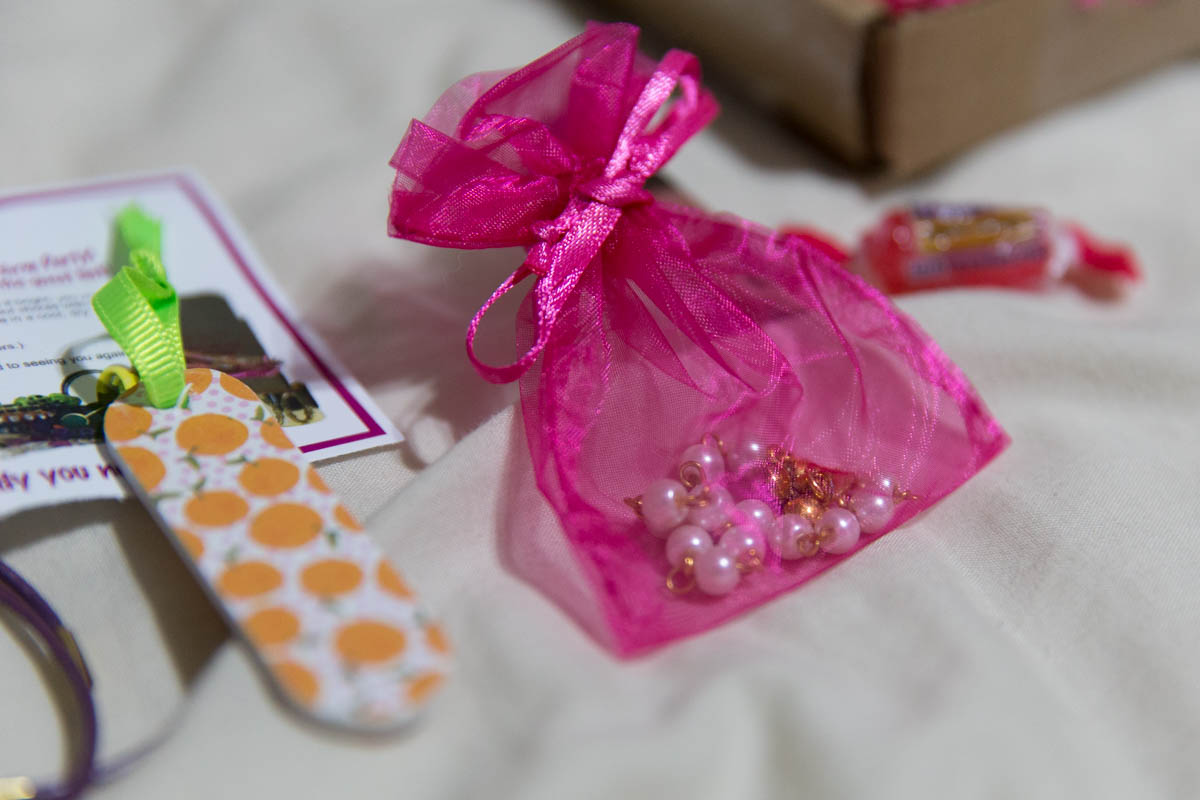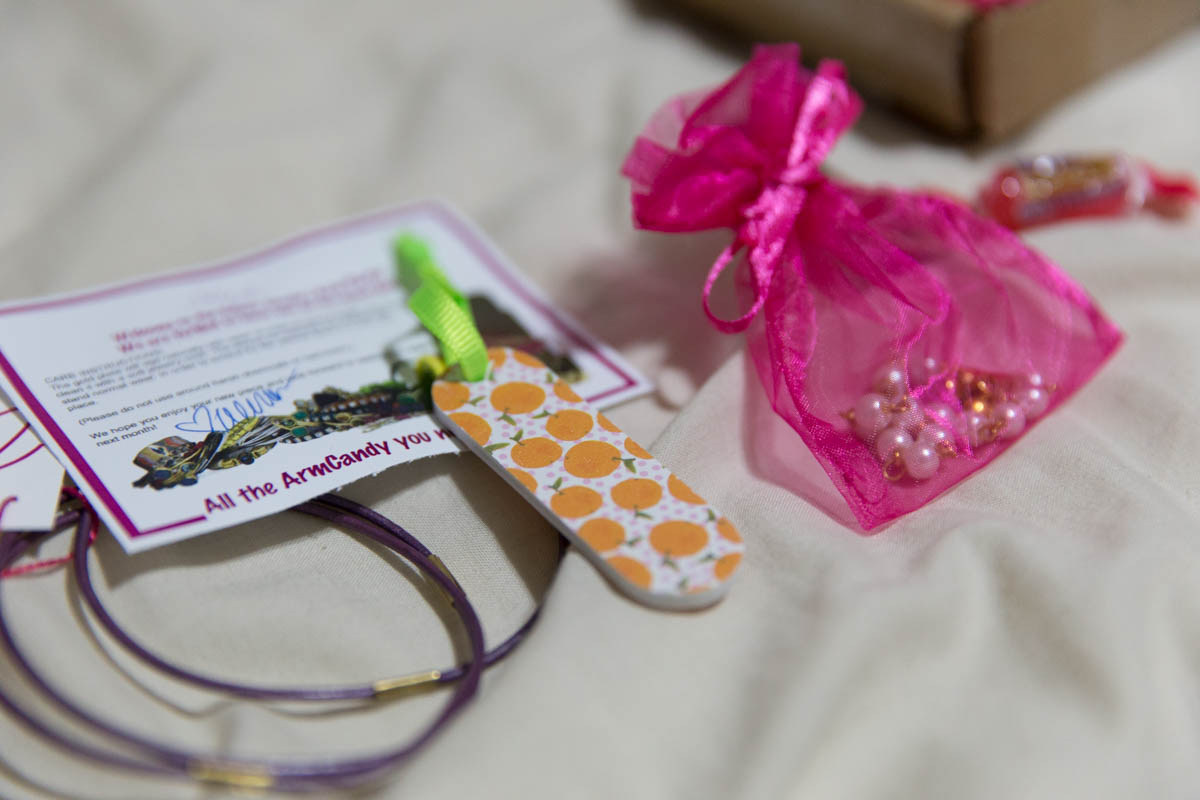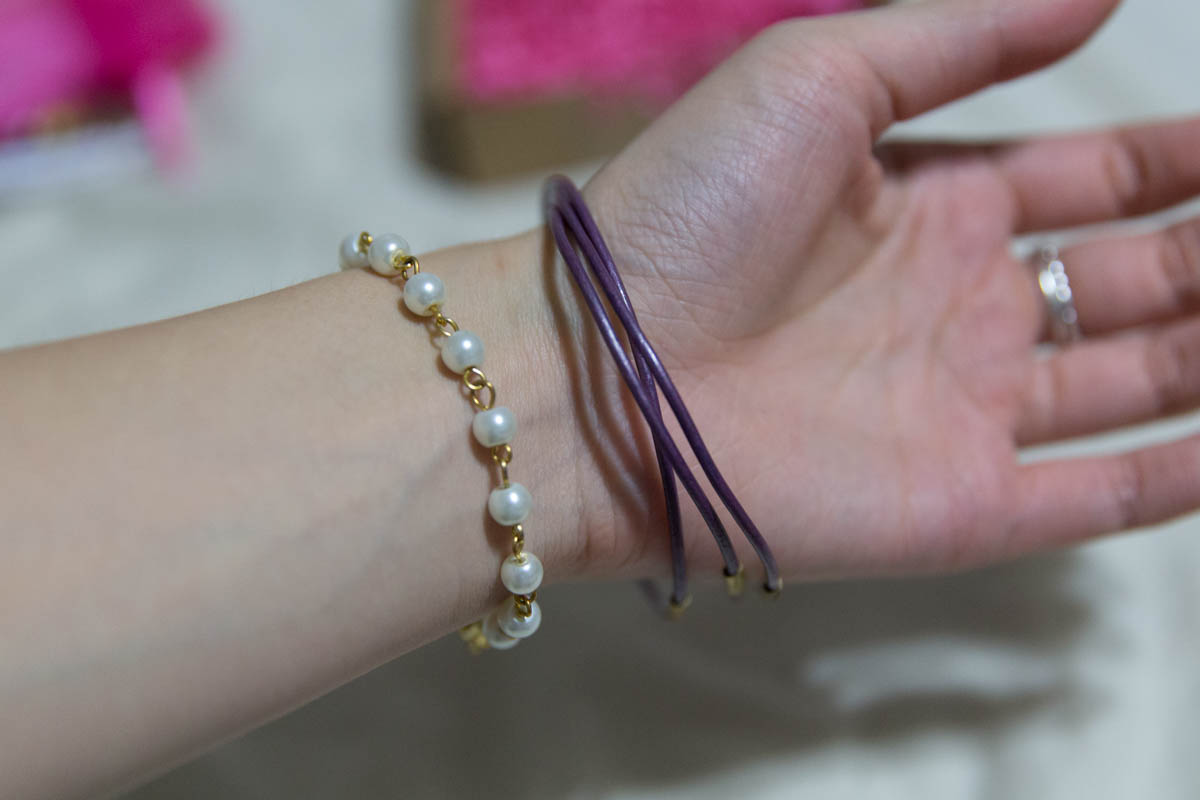 Overall I am quite pleased with my box. This is October's box but unfortunately November's will be my last for a while. My subscription ends, and I have decided to stop buying jewellery indefinitely. My collection has grown to be quite huge, and there are many pieces I don't wear as much. I'm also trying to save some money and so my current goal is to try not to buy any jewellery or clothes at least until Nick and I visit Melbourne at the end of January. If I do well I'll continue to limit my purchases, but I'll be steering clear of the sales and just making the most of my own wardrobe.
In the meantime I have emptied the contents of my jewellery boxes into a larger box, and as I wear pieces I am putting them back. At the end of the year I will be donating the ones I have not worn. :)