Fashion Friday: Blue Moon
I'm quite excited for this edition of Fashion Friday – wait, aren't I like that all the time?! :D – because it was suggested by one of my loyal readers, Tara! I reached out in some of my older posts for readers to suggest a name for a FF post, and I would use that name as inspiration for an outfit.
Tara mentioned me as one of her favourite bloggers. She said that although she isn't big on fashion, she loves my taste in clothes and accessories. I knew she would love to make a suggestion so she went for Blue Moon, based on the famous song.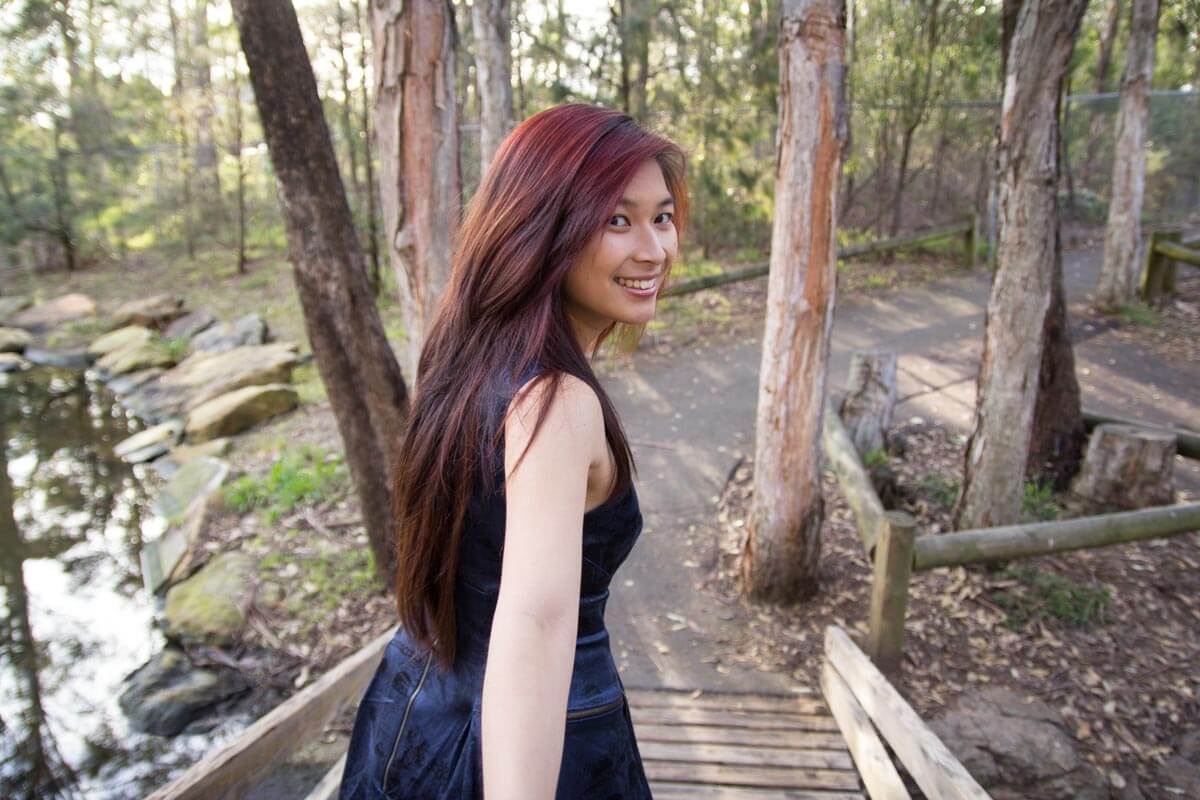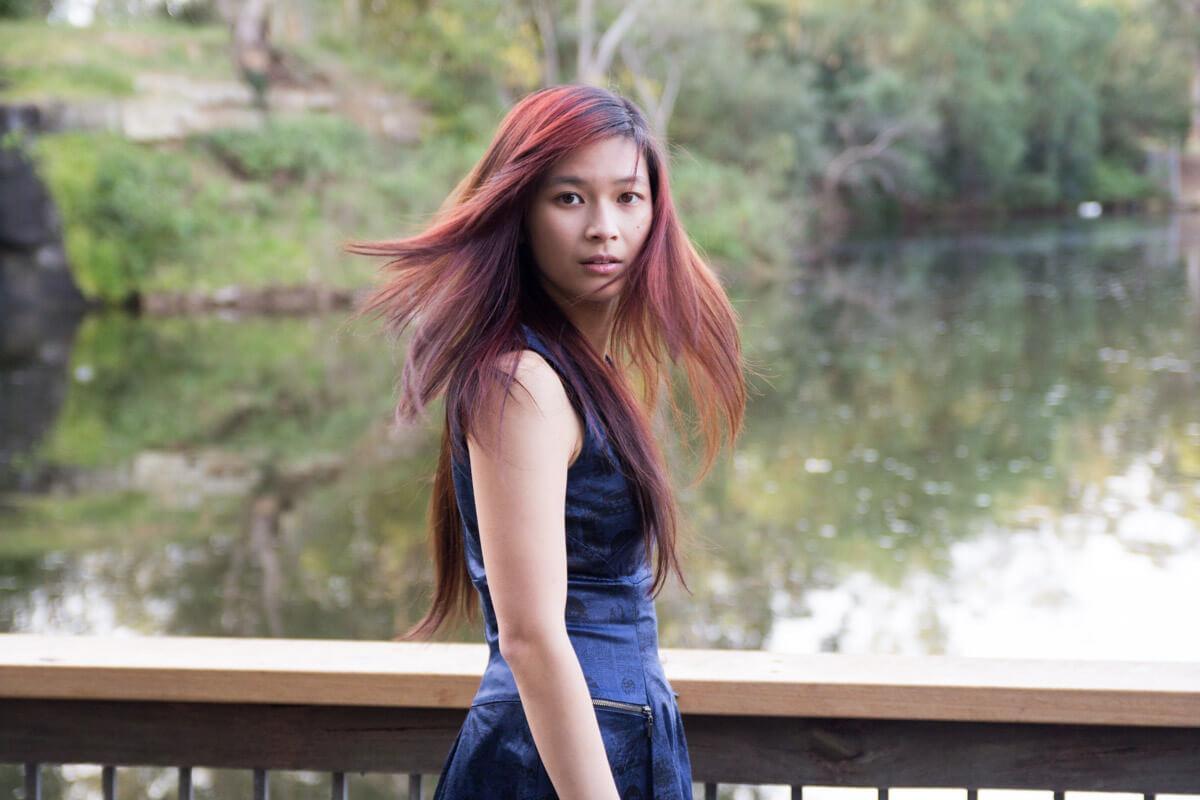 I had one other idea in mind when it came to putting this outfit together, and that was my bright blue dress I wore to the Festival of Steam. It's less fancy than the dress I chose here, but no matter how much I thought about the name "Blue Moon", an image of this dress popped into my mind.
I suppose it is special to me because the first time I wore it out was when Nick and I shared our first kiss, and I wore it on our first fancy date. I'm pretty sure I wore it to another party after that (we were a tad overdressed, haha).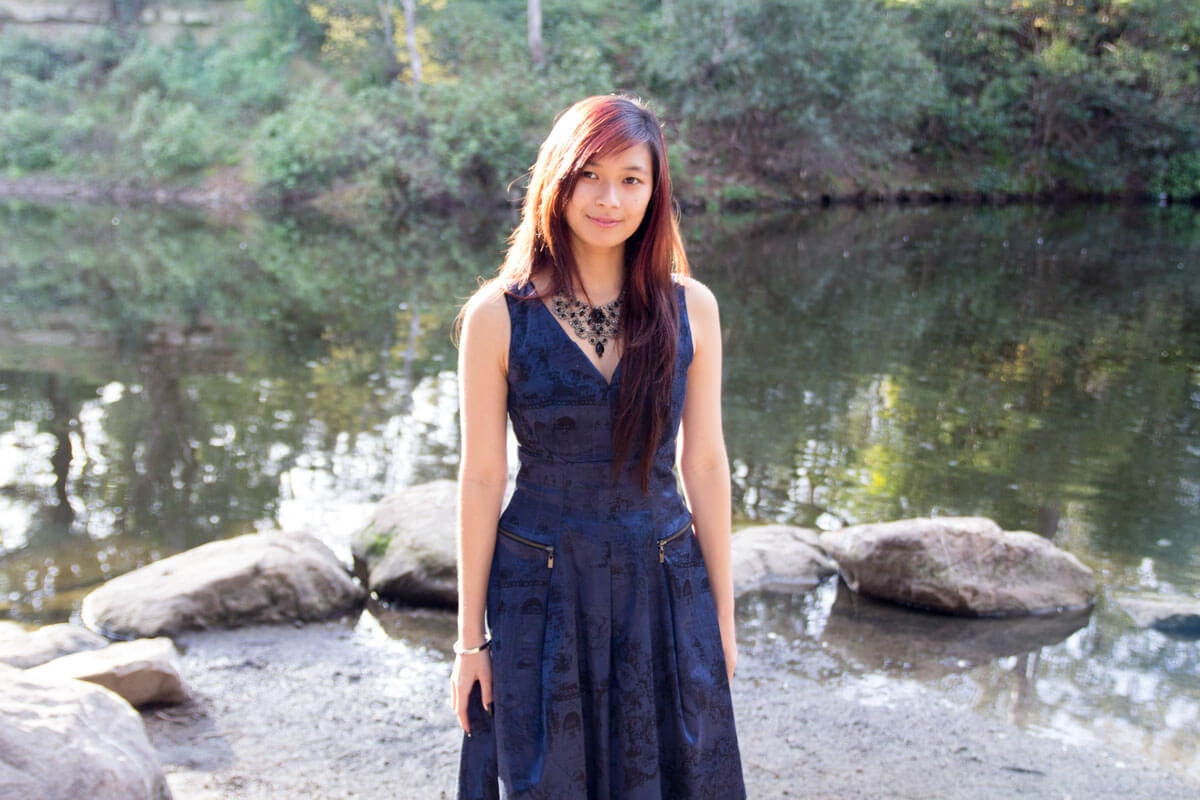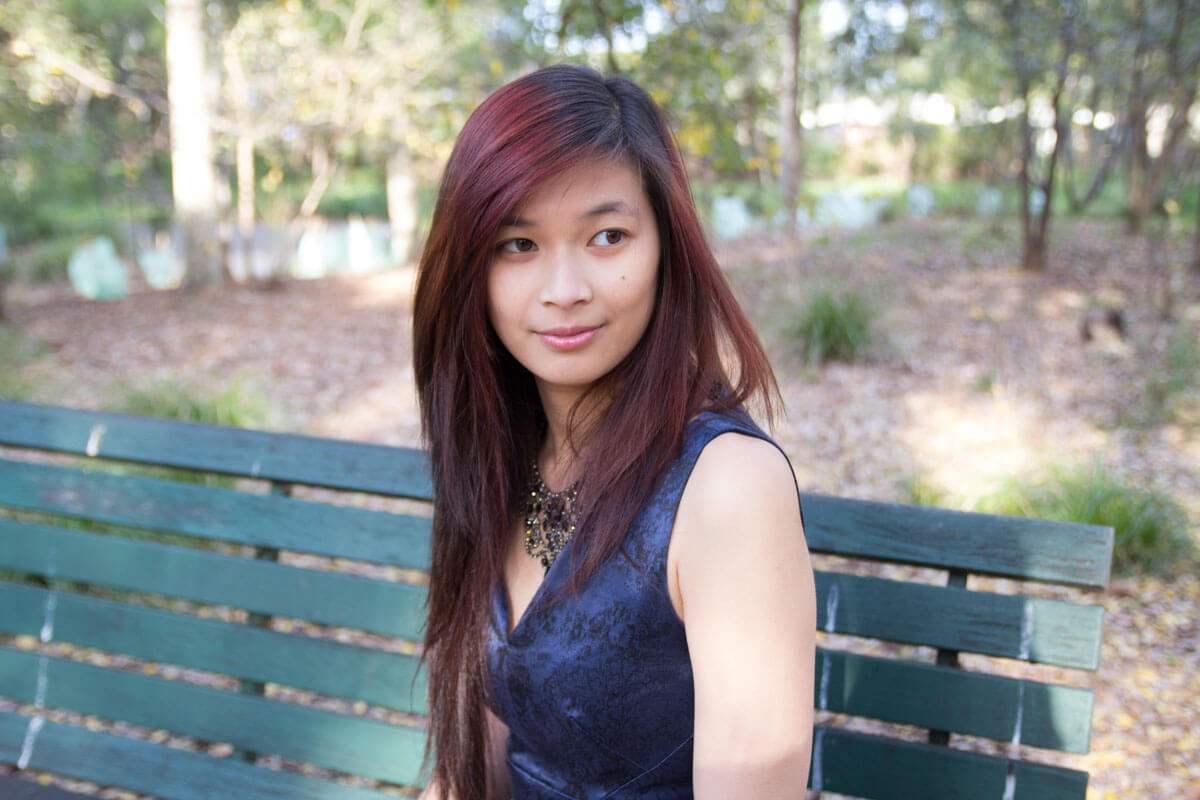 My mum bought me the dress a while back, and I was waiting for a perfect occasion to wear it. It's quite formal and I don't really attend parties or exquisite events. I would consider this a dress only for formal wear, but I love it so much that I would wear it more regularly if I had an excuse to. I like how the black print on the dark blue makes the print less subtle. If you look more closely you'll see that the print is actually that of ancient buildings.
The dress zips up at the back. The dress isn't actually a v-neck – it is actually a straight neck with a thin v-shape slit down the front. For the purpose of showing the necklace, I have folded the two panels underneath.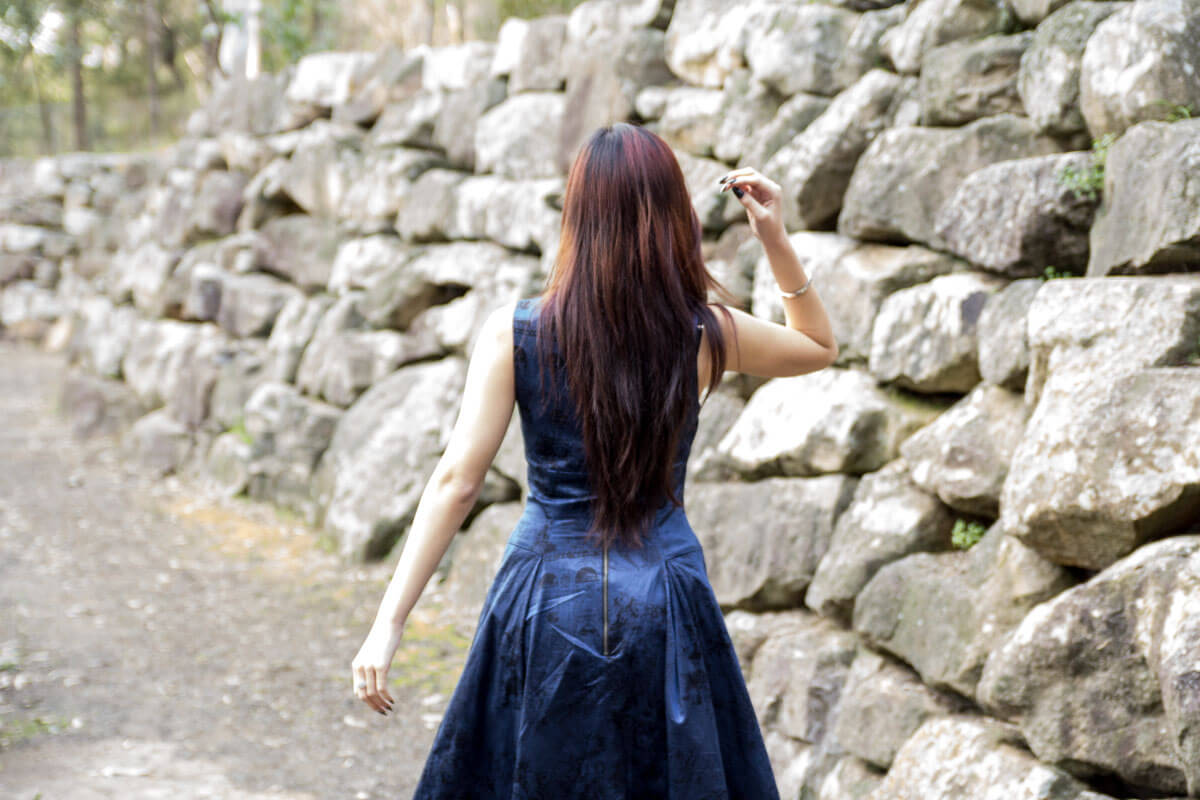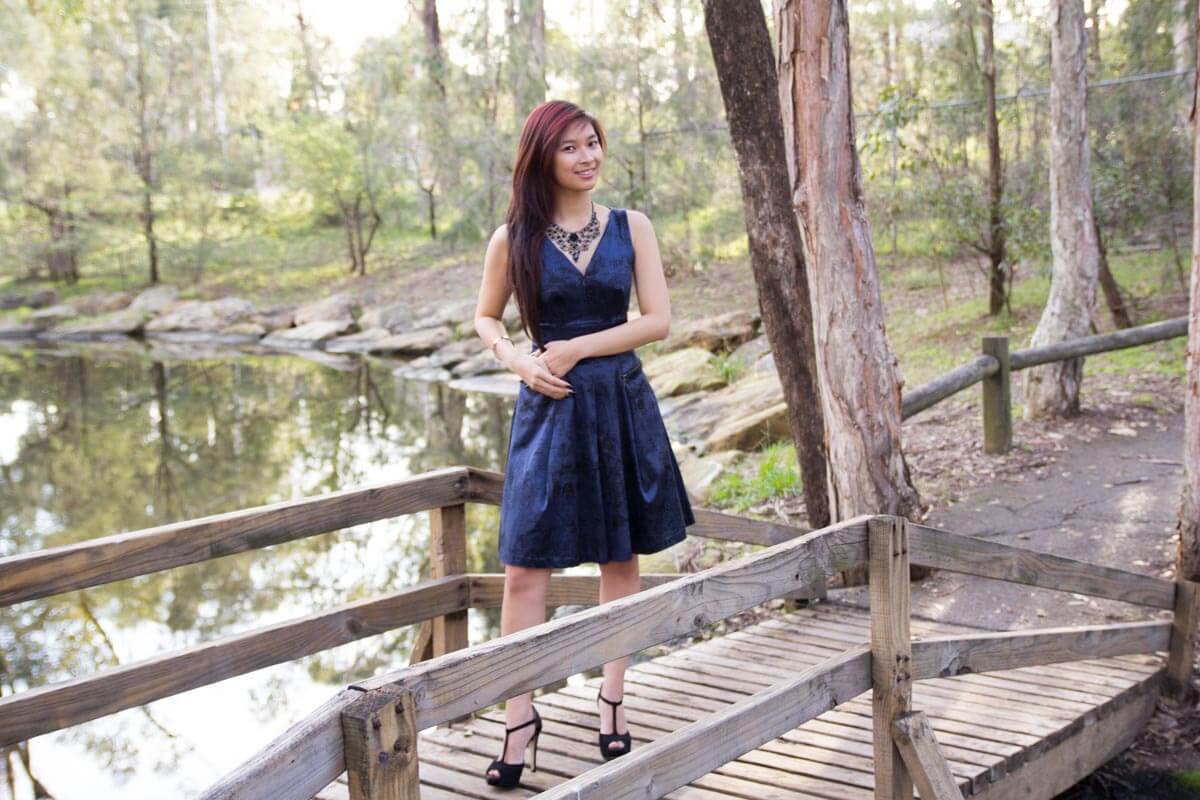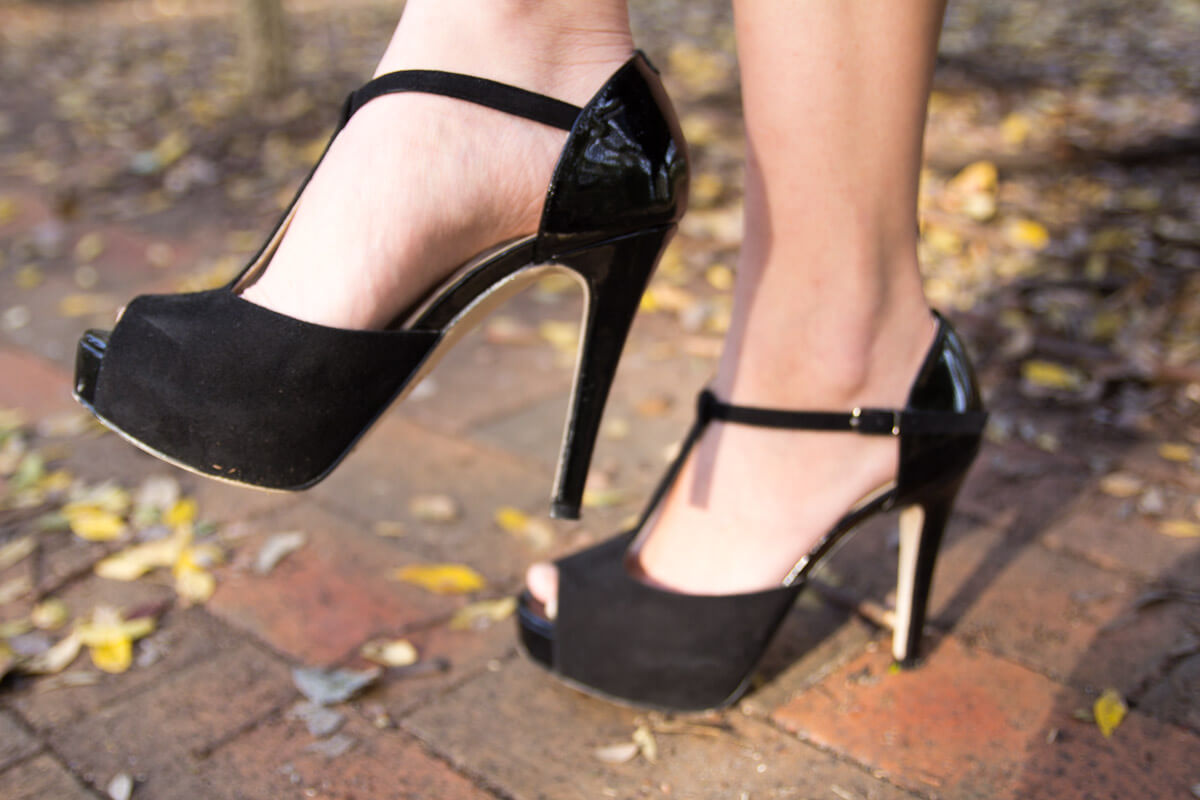 The black shoes give the dress a bold, slightly dressed-down look, even though they are very high, mid-platform peep-toes. I once wore the dress with silver heels adorned with acrylic stones, making it quite a fancy outfit. I think the black worked better for the name Blue Moon, because despite my dreams to maybe do a shoot at night, the afternoon was much better, and the black is a bit of an homage to the night.
The statement necklace and earrings were picked out by Nick. :) I personally disliked statement necklaces from the beginning, because a lot of them look plastic, tacky, and "gumball machine quality" (something I picked up after reading reviews of online fashion jewellery stores), and were ridiculously overpriced for something that wasn't precious metal. At the same time, some of them looked sparkly and good enough to eat. I thought I could give it a go. I knew chunky jewellery would look bad on me, but it was worth a shot.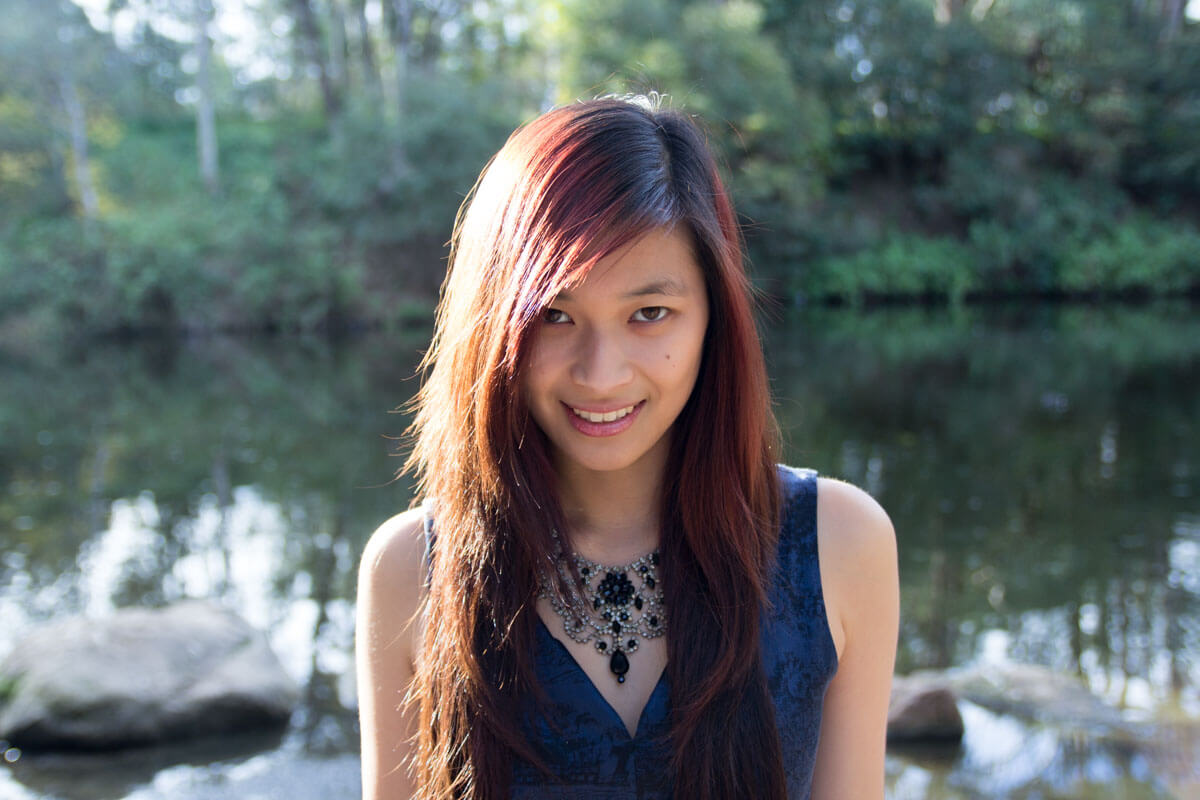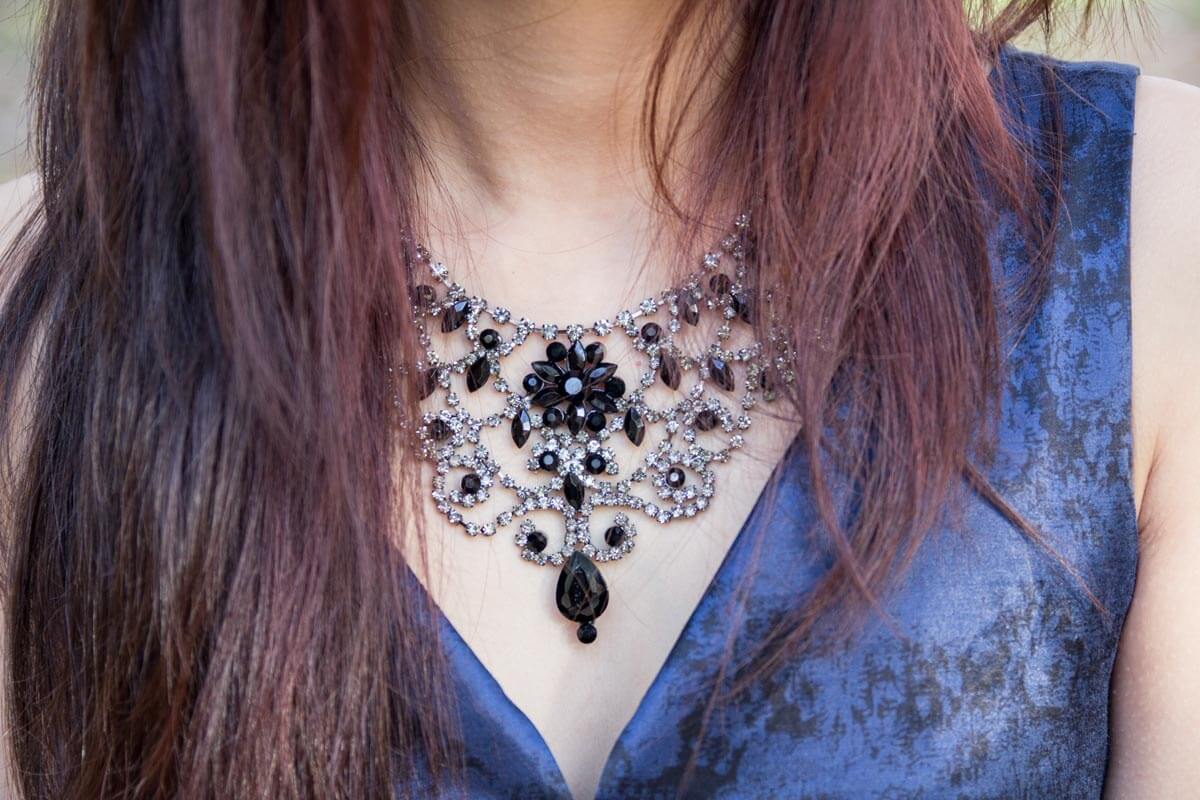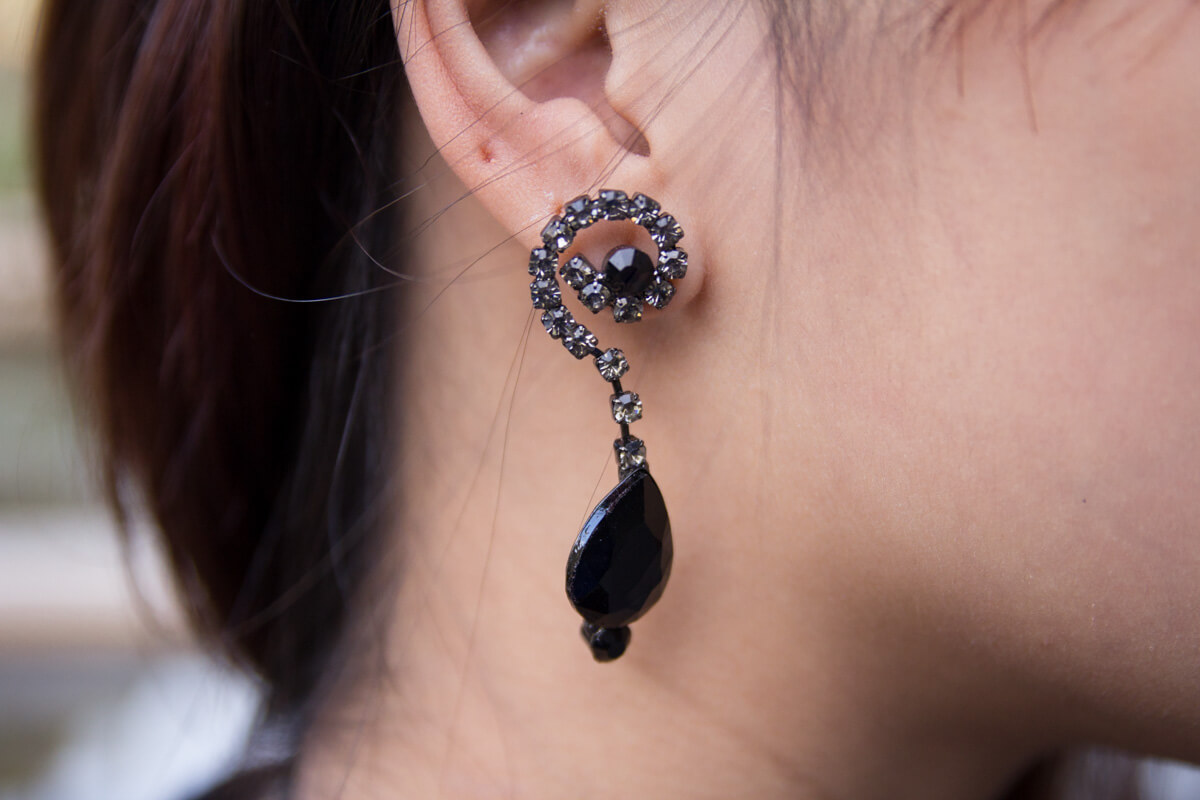 Nick saw the necklace on the mini mannequin and he liked it. He has secretly good taste. I didn't like the earrings so much but they came with the deal and were 30% off. They look a bit like question marks. Black was a good choice, because it's quite versatile.
I painted my nails black because I couldn't locate or remember the blue polish I had previously used that totally matched the colour of this dress. Black is still okay, though. I used a fast-drying polish and was happy with the result, because I have never painted my nails black when they are this long. All the black goes quite well with the dress because of the print!
I kept the jewellery very simple because of the statement necklace and earrings. I didn't wear a watch, and just wore one bangle, on the same hand as the smaller ring, to balance it out.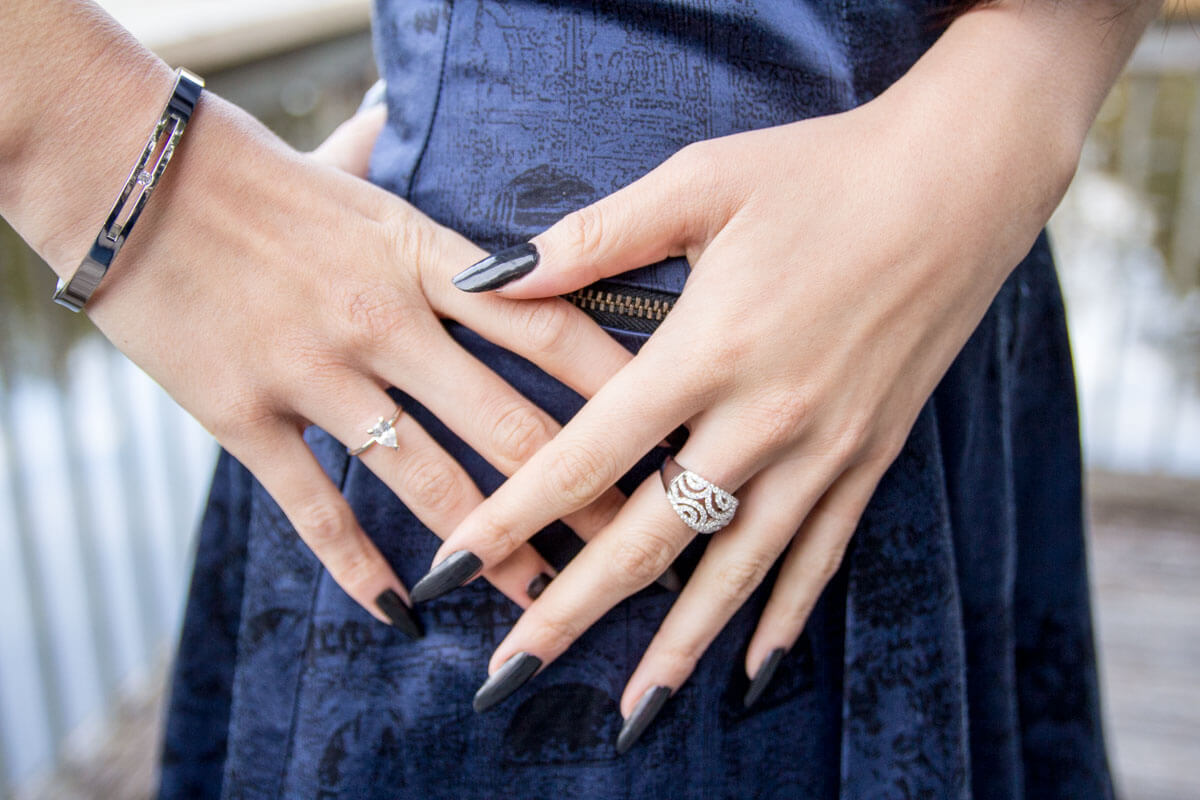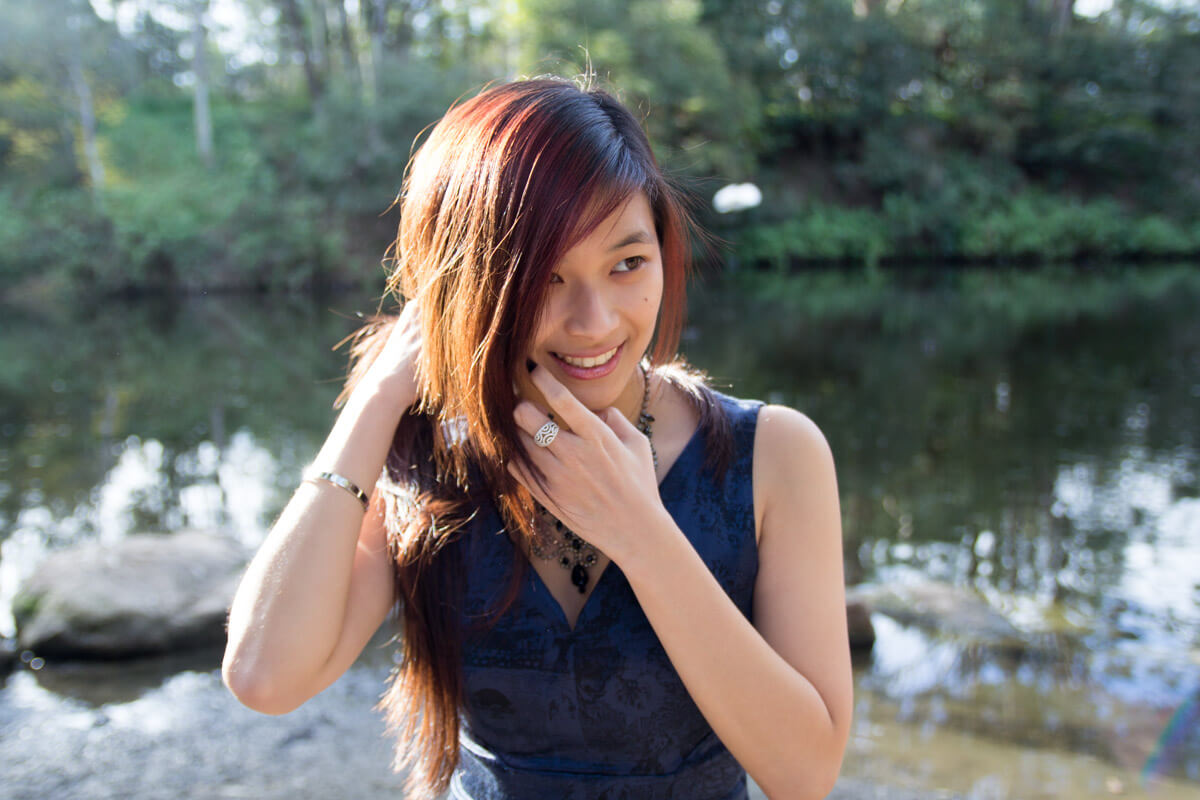 Nick photographed this on a day when we were really lucky it didn't rain. It's actually quite cold weather, so finding a spot of sunshine during days of rain was good for us. We visited a large park that was a huge part of my childhood. I had some of my dance award ceremonies there, many friends' parties, and I used to check out the birds and emus and other animals in the animal area. It was also the place I first fell off my bike. Mind you, I didn't learn how to ride until I was fourteen.
This dress is somehow linked to good memories, and I think it always will be. :)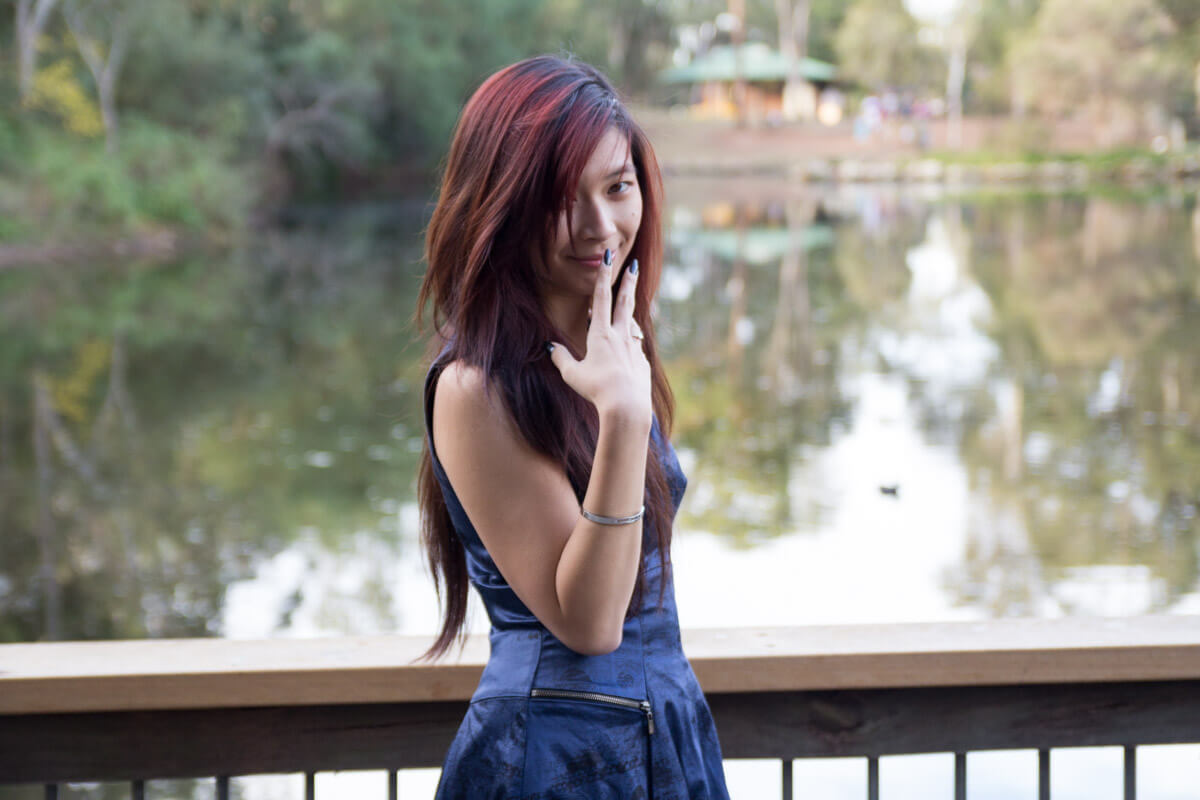 Outfit details
Shoes: Wayne by Wayne Cooper (purchased from Myer)
Necklace and earrings: So Good Jewelry (purchased as a set)
Wristwear: The Peach Box (Floating Crystal Bangle in Silver)
Rings: Bevilles (pave crystal ring – gifted); So Good Jewelry (clear teardrop ring)
Nails: Revlon Top Speed in 880 Black Star
Photography by Nick.