Mount Merapi Lava Tour
When Nick, myself and my mother went through Jogjakarta (which was a good month ago, so this post is a bit delayed, sorry), we visited the slopes of Mount Merapi. Mount Merapi is an active volcano, and there are quite a few of them in Indonesia.
Nick was quite interested to see lava but we didn't see lava – what we saw was the intriguing remains of the volcano's eruptions. We did a pretty quick tour so didn't stop at every interesting part, but we did get a lot of the highlights. A driver took us in a jeep, and the ride was very, very shaky. We had to drive over a lot of gravel and large rocks, and it was at least twenty minutes' drive (and gradually uphill) to the first site, so we couldn't have walked.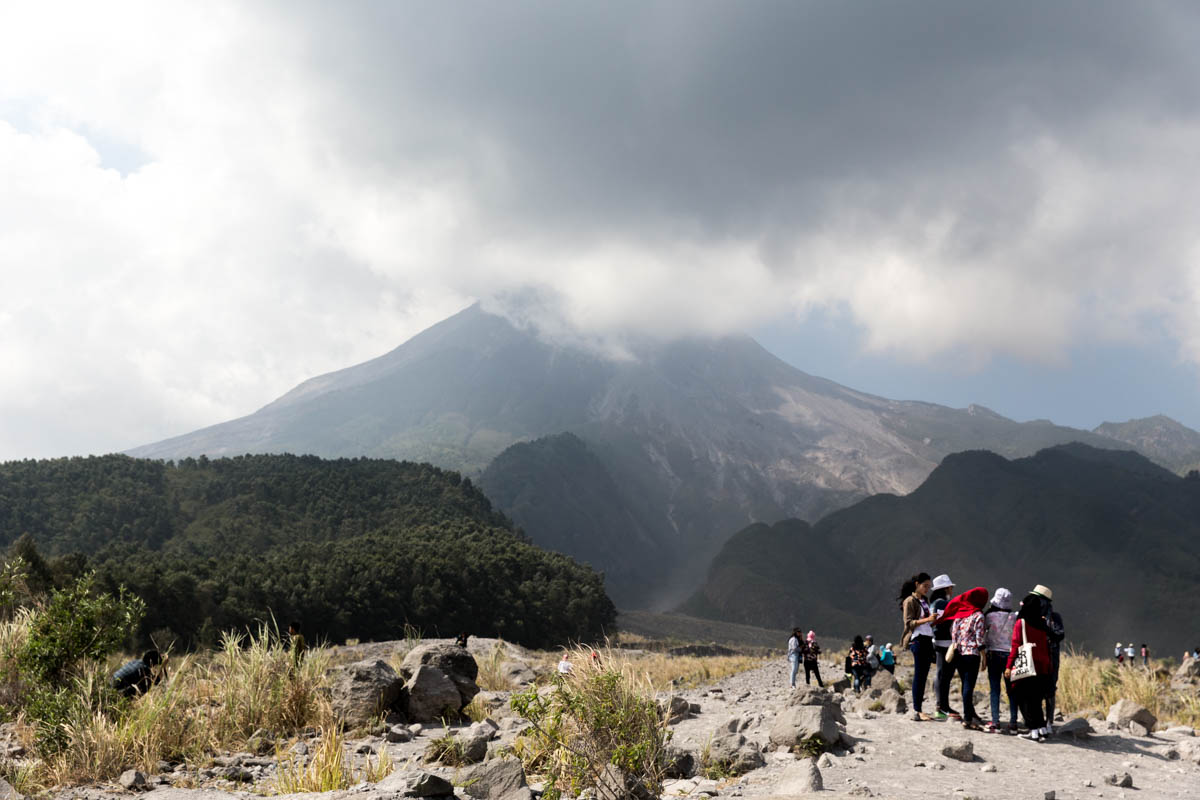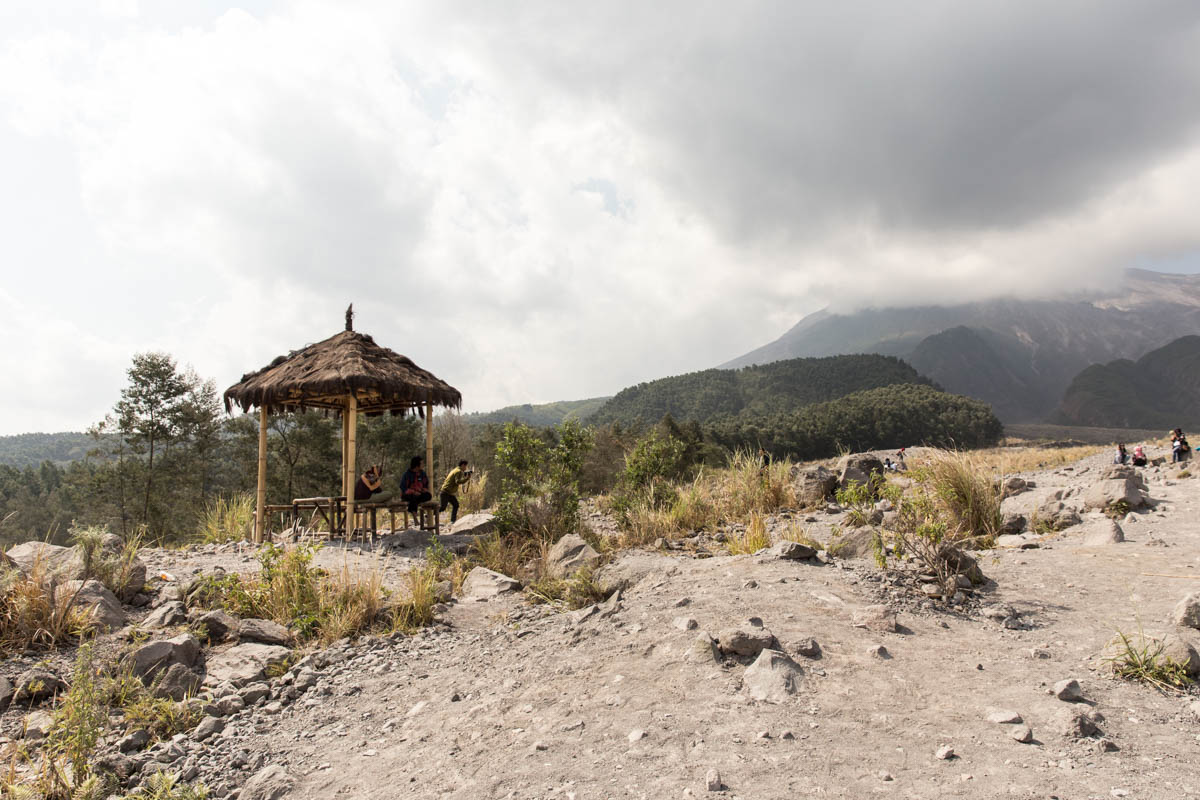 The first site was a bunker which was built shortly before the volcano erupted in 2006. People who lived on the slopes of the mountain knew what to expect. A lot of people who lived there had their own farms with farm animals. I think we saw a lot of cows on the way up. The underground bunker was extremely dark. The main area inside was just a large concrete area, and there was a squat toilet in a small room to one side. We were told by our tour guide that two people stayed in the bunker during the 2006 eruption. Unfortunately, one of them died in the main area because the lava came through the bottom of the door, and the other died in the bathroom trying to relieve himself with cold water because the lava had caused the water in the bathroom to come out at a boiling temperature. It was sad hearing about this. Apparently, since then, the government moved the residents because it was no longer safe to live on that part of the mountain.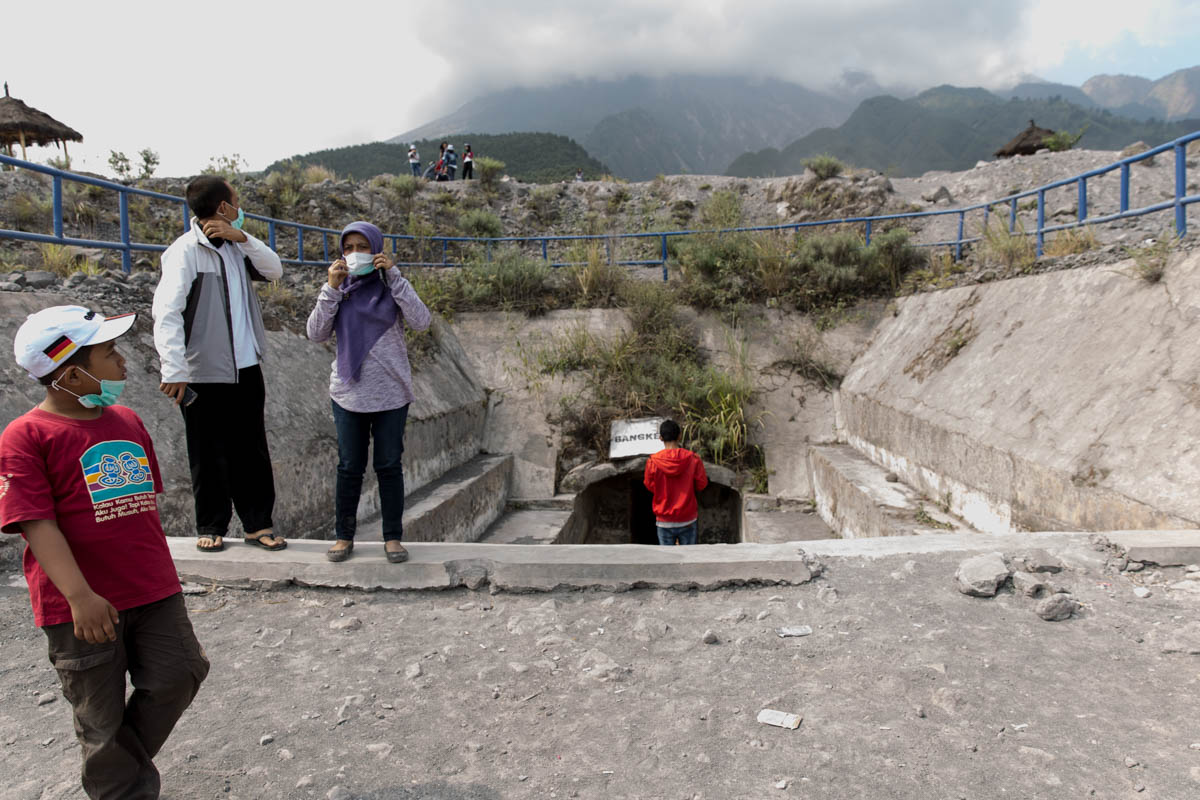 There was a sign outside the bunker showing what it looked like in 2006, compared to in 2010. The 2010 photo looks the same as the photos in this post, but in 2006 there was actually a lot of grass and a lot of flowers growing.
On the way back, we passed a house missing its walls and part of its roof. It was a house that was affected by an eruption. The creepy thing is that some of the furniture and wall decor was still there, but was all ash grey. I can't quite remember but I think there was even the bones of an animal as well. Very, very surreal.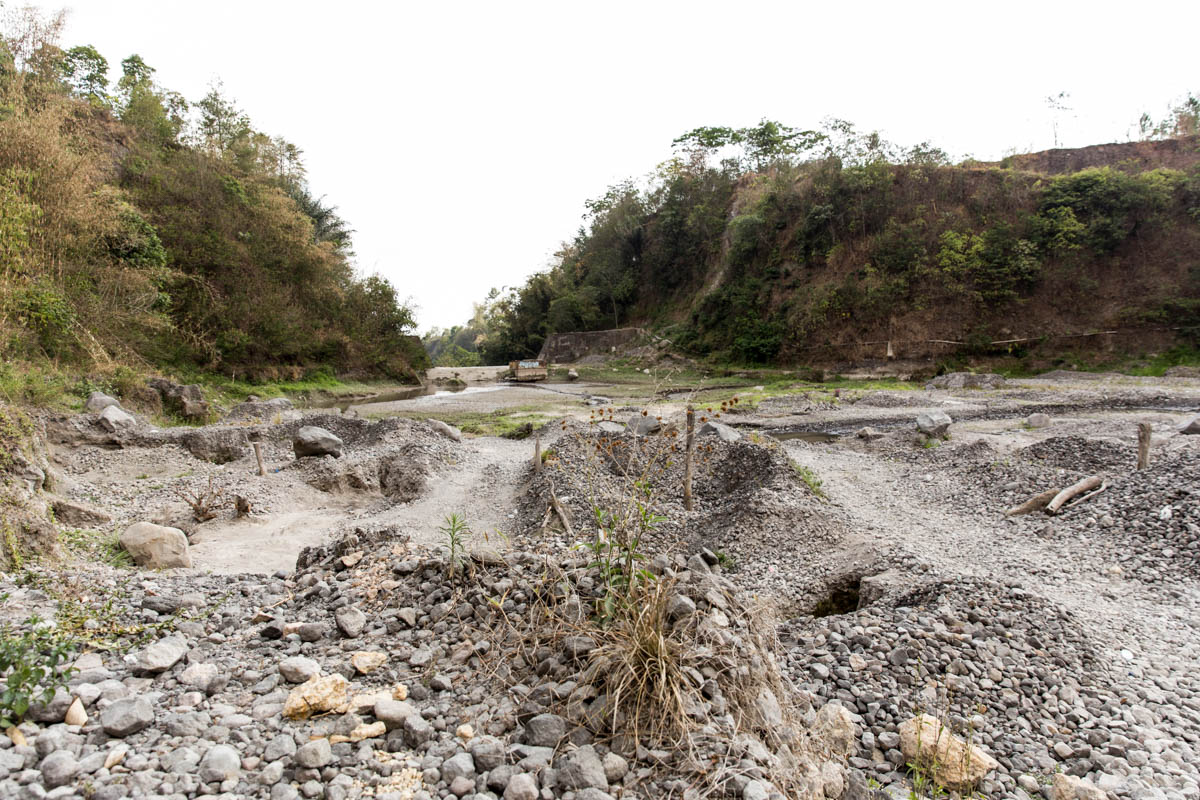 We also drove through a rocky sort of swamp. It was hilarious because it was so rocky sitting in the jeep and then all of a sudden the front tyres would splash into a puddle and we got a bit wet. It was like a rollercoaster, of sorts. The lava had created some sort of dodgy maze amongst the rocks.
It was an interesting experience and I learned quite a bit that I don't think you'd just 'find on the internet'. I'd probably recommend the tour, it was only about $30 – and per person if I remember correctly. :)
Other posts about my 2015 trip to Indonesia