Borobudur, and things in a new light.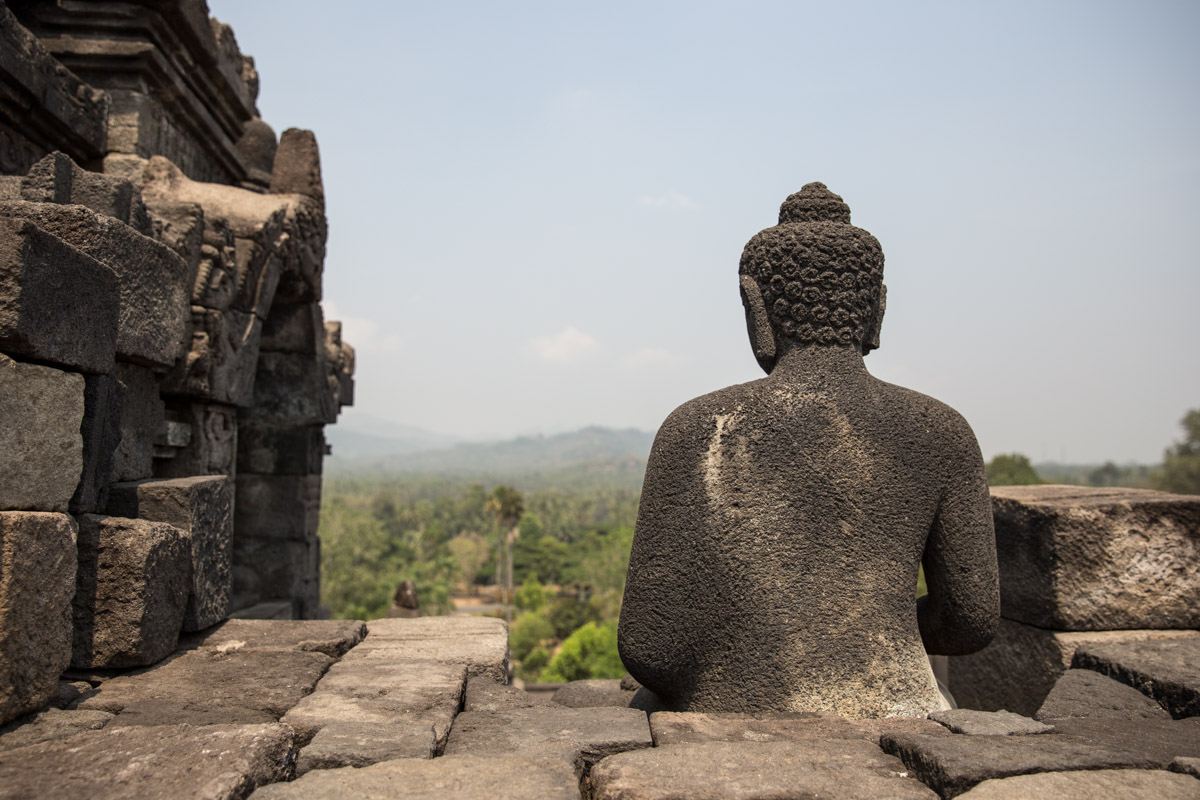 I don't think I've done very much travelling in my life but I always wondered, are we really that short on time when we travel, so much so that our blog posts about our trip end up being scattered across several days or weeks after we've come back home? If I were to spend several months travelling or even devoted my life to it, does that mean I would never write about it until I got back? Many months later?
I suppose the good thing to assume for now is yes… yes, travelling often constitutes holidays and the last thing on our minds is writing about it. At best, we have photos and small captions of text scattered across social media accounts to update everyone and assure them that we are alive. I've even done it myself, posting photos on Instagram. Why is it so much effort to blog, even though practically half my life now (yes, 12 out of 24 years) I have dedicated time to it?
It is a lot of trouble. It is a lot of time to go through a handful of photos. It's at a point now where being ruthless is what matters, and where a few words are just as good as a thousand. So over the next few days – maybe weeks – I'll drop a gem here and there about my recent ten-day trip to Indonesia.
Indonesia this year was a lot of fun, at the same time a few twists and turns occurred. We visited a lot of places I had already been, but a lot of places that were new. I'm grateful to my mum and aunts, uncles and cousins for putting up with me and Nick! I'm glad Nick had a better time than I thought. Like he said, though, going back into a routine is something we both need. I have to admit that the heat in Indonesia and the way of life is a bit too far from what we're used to.
After visiting the Bogor Botanical Garden (more pictures to come, though some from a previous post!), we visited Borobudur, the largest Buddhist temple in the world.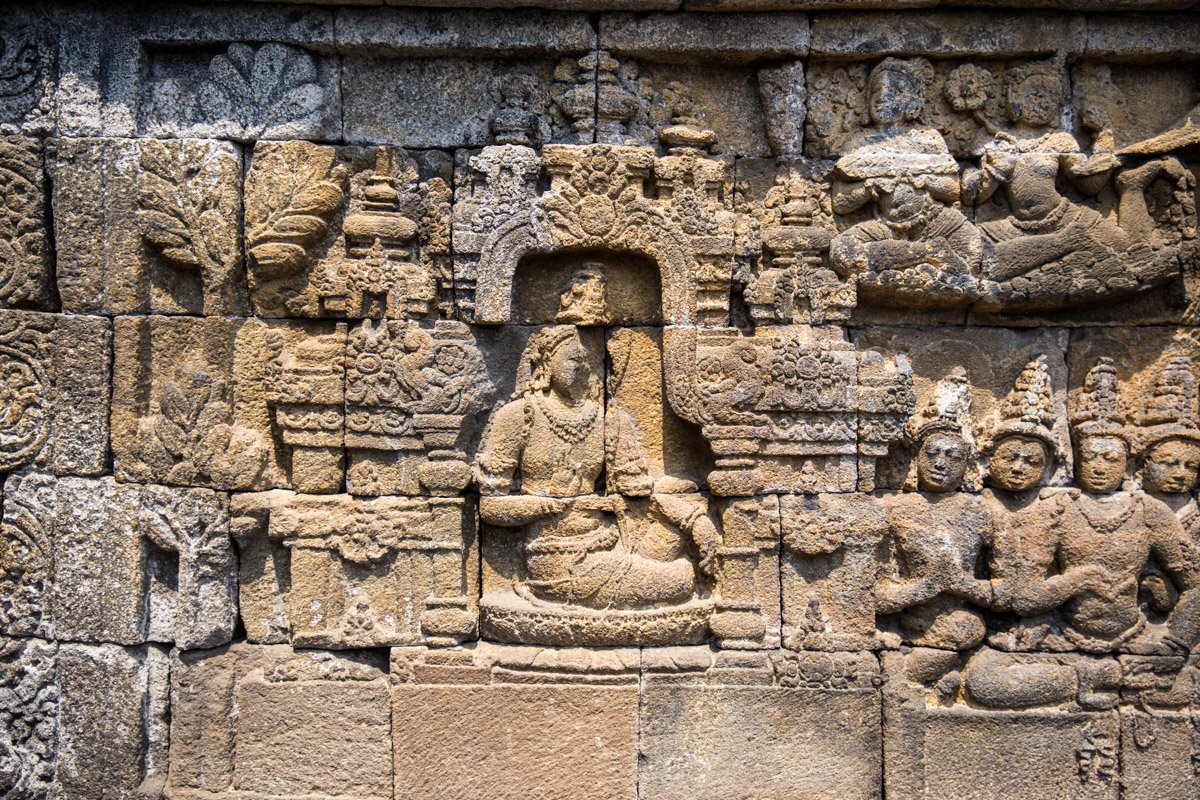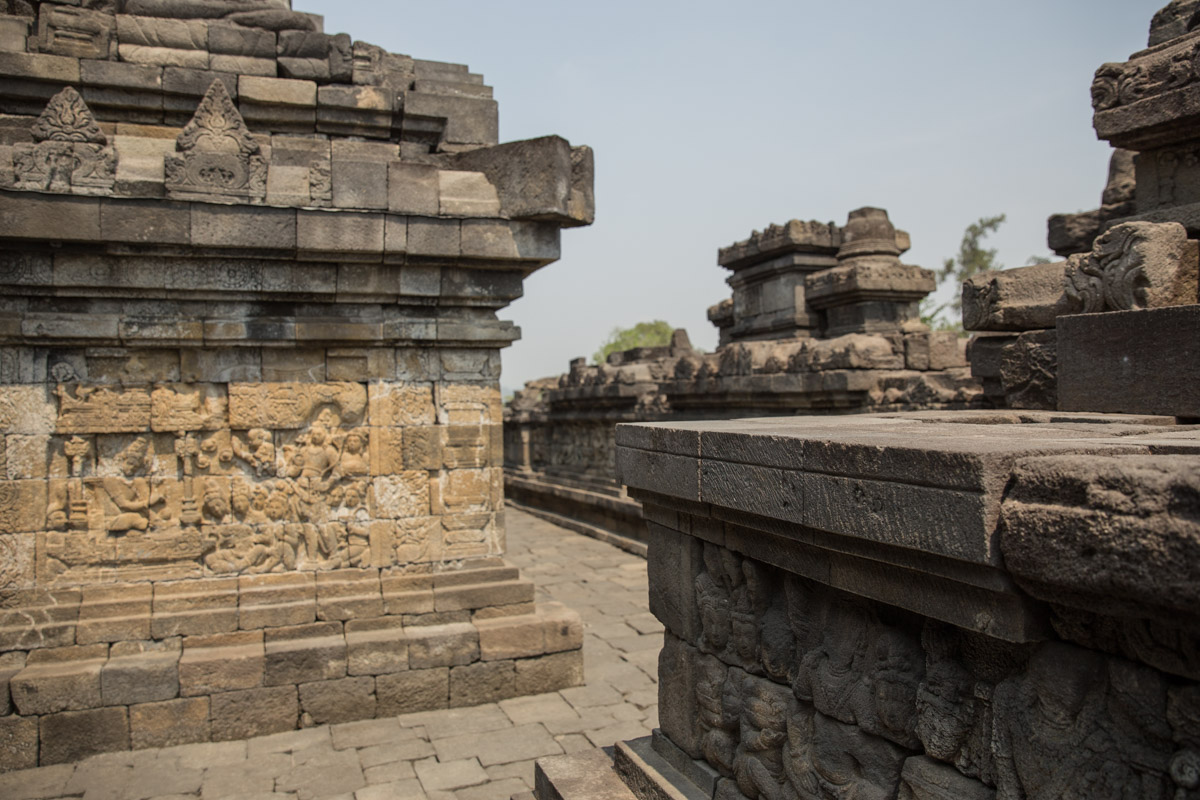 I had been to Borobudur once before, and it was common to reach into the stupas (the bell-shaped things) to try and touch the Buddhas inside for good luck. They must have stopped this behaviour and not allowed people to touch, lean on or climb any part of the statues, as there must have been some damage.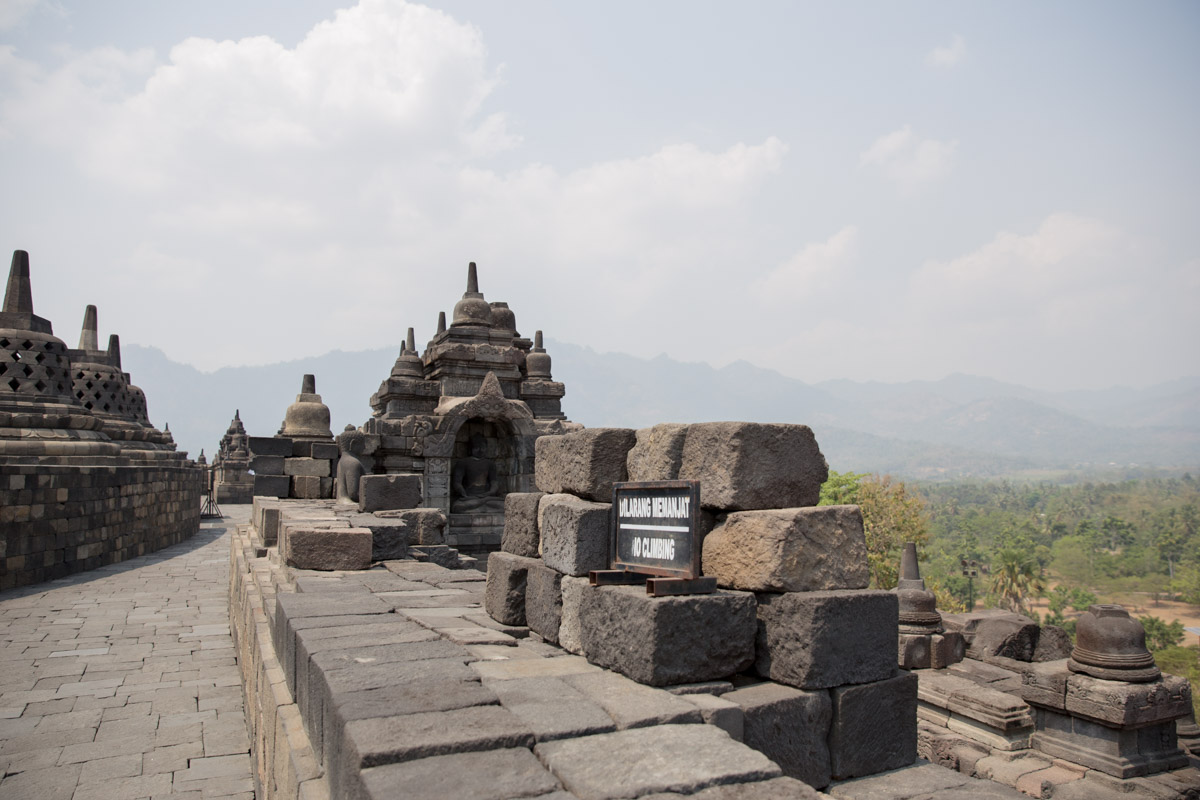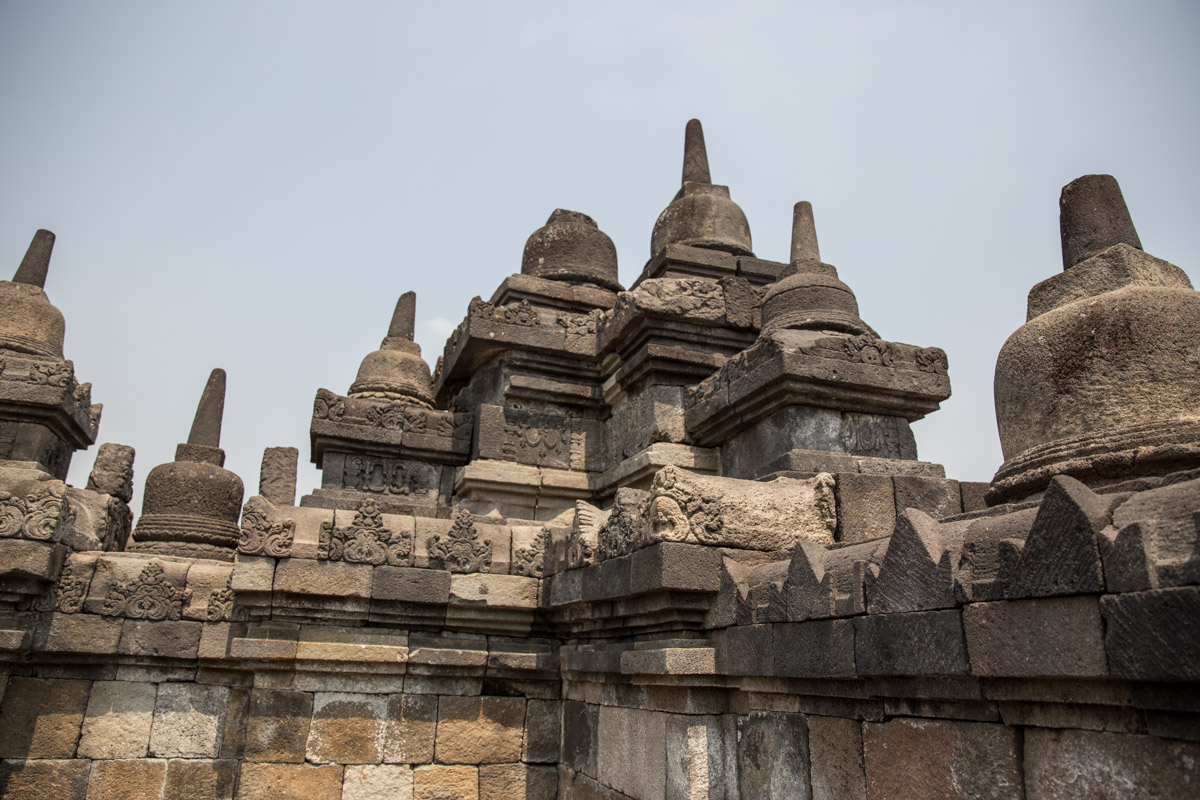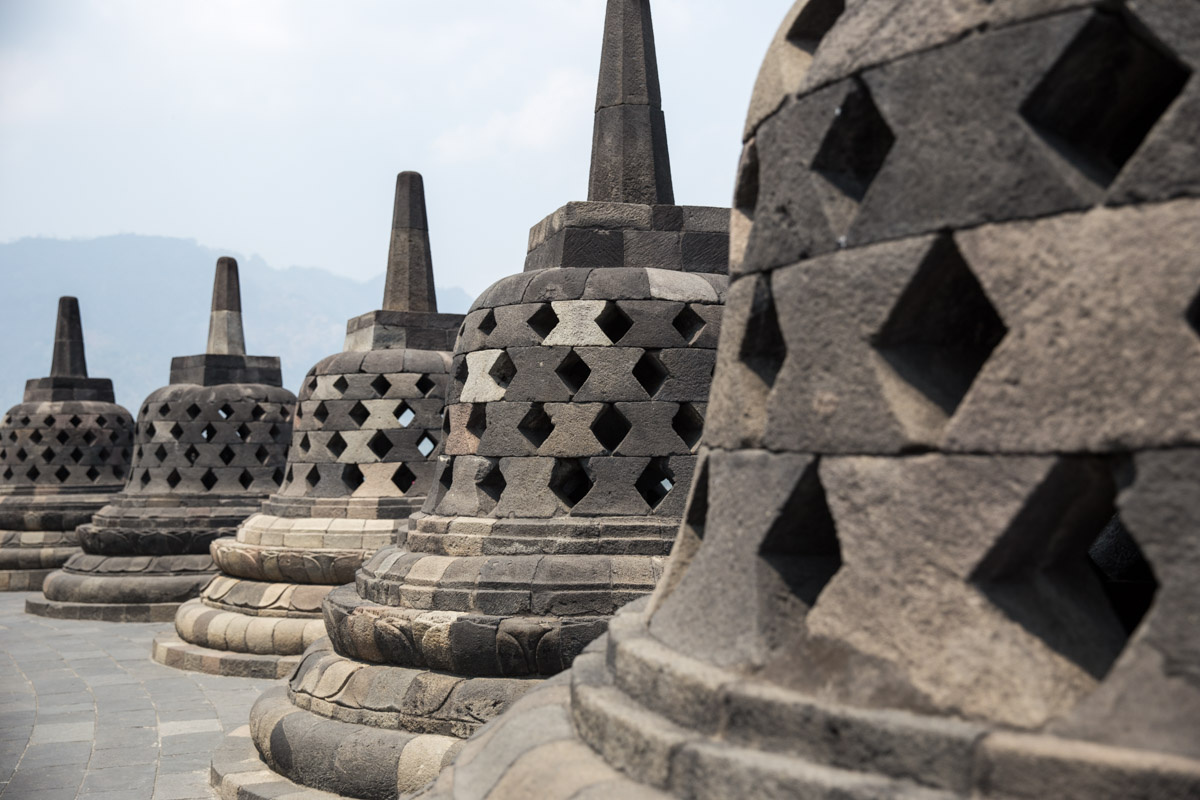 Some guy was scolded for even just leaning on part of a large stupa to take a selfie. The temple was undergoing some restoration so perhaps that was why it did not look the way I remembered, and that could also have been a factor that disallowed the public from interacting with the monument. I also feel like the temple was much bigger and wider, but perhaps I have just grown. :P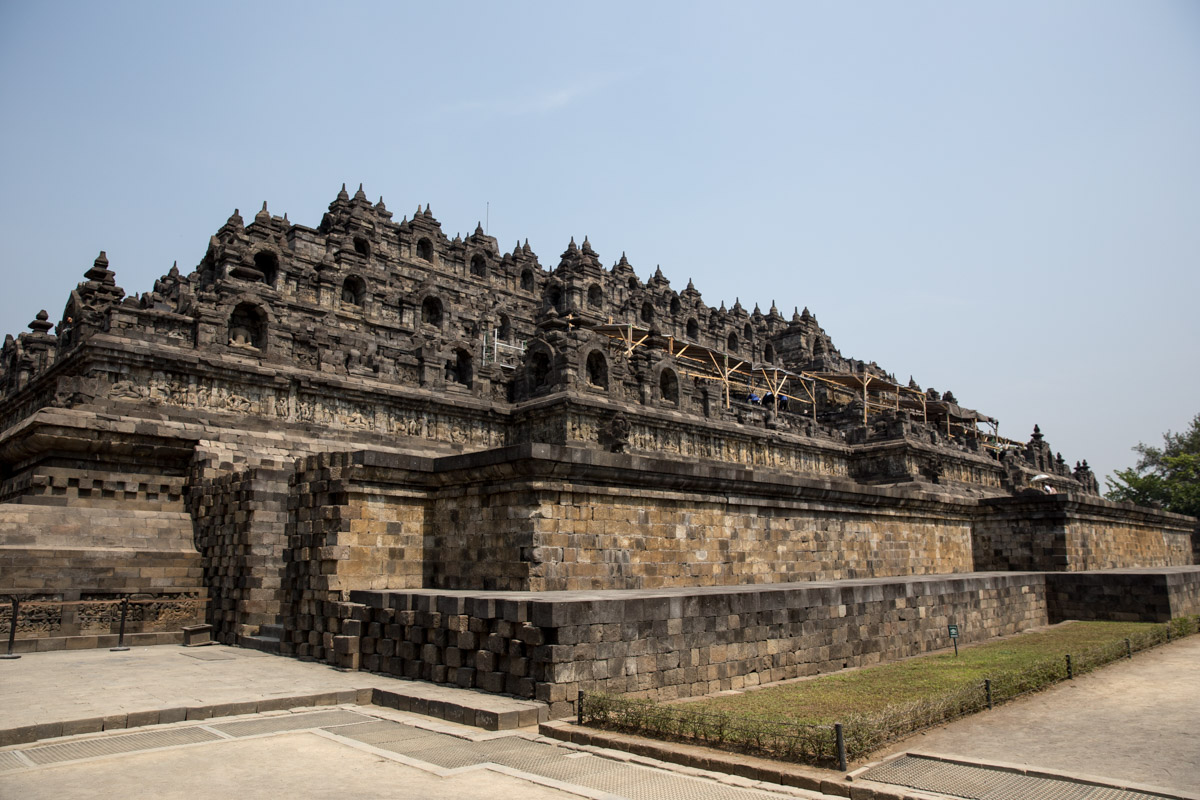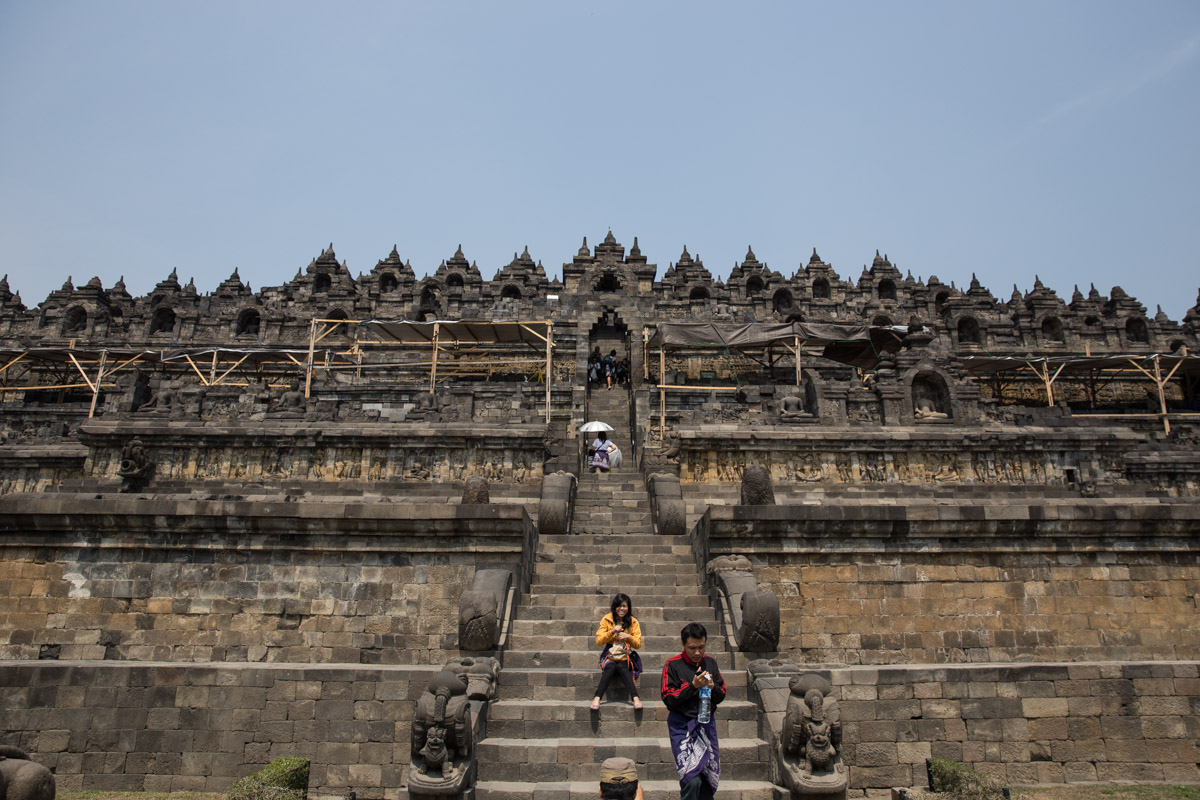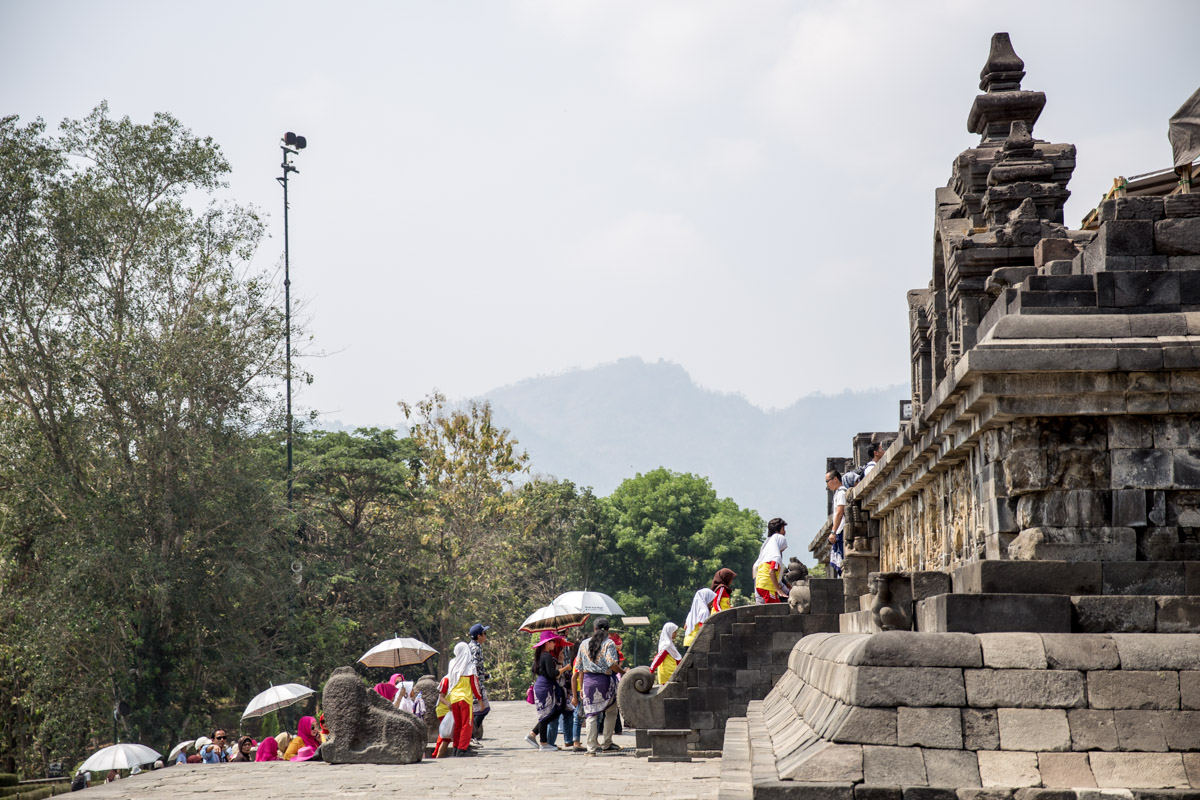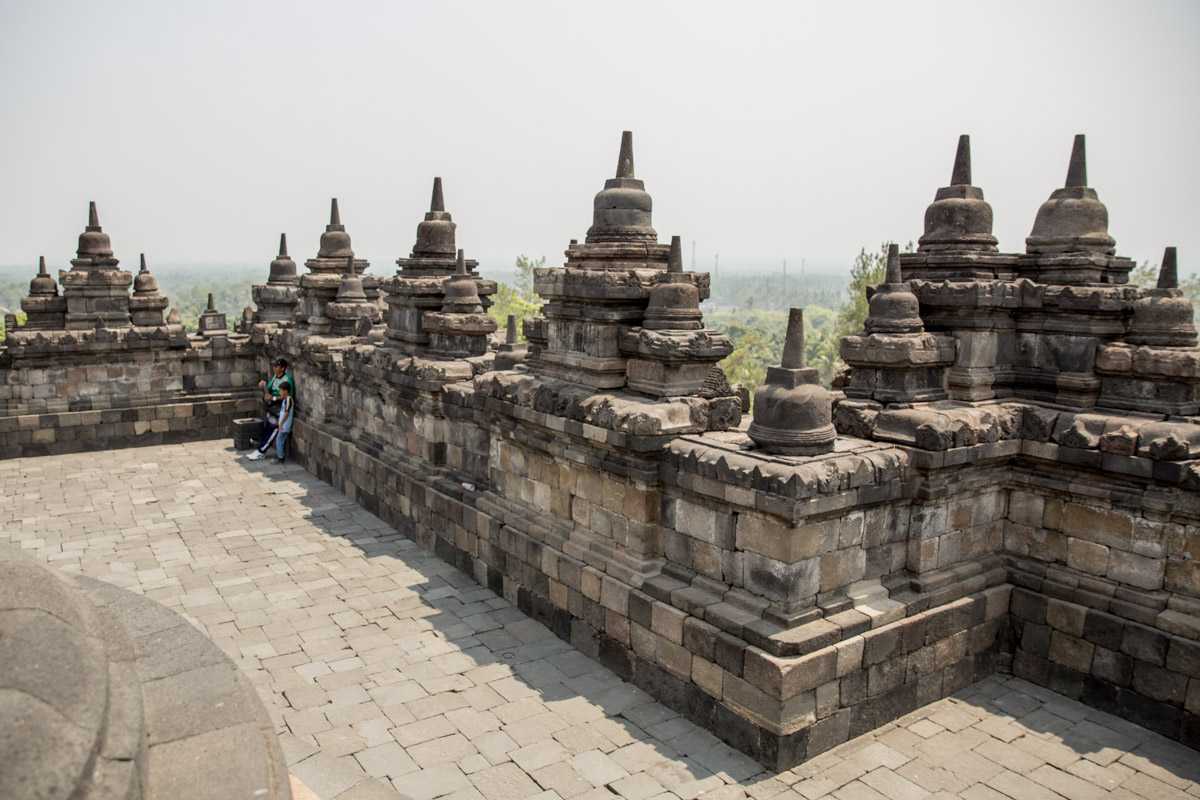 Nick and I got bombarded by schoolkids there. Now, I'm not entirely Caucasian, but the fact that I was with a Caucasian person made people think I was one as well. Indonesian people like tourists. I feel like I should have been warned about this. But… well, I wasn't, so when swarms of schoolchildren gathered around us with their selfie sticks or just tried to take photos of us from where they were standing, we just smiled and posed.
Normally I'd be really pissed off. I recall hating trips to Indonesia because strangers like creepy old men would make comments about how 'white' my skin was, or worse, catcall me. I felt a bit more at ease with Nick by my side, and people must have thought we were cute or something (someone did ask if we were a couple).
I tried to embed an Instagram photo but it didn't work, here is a visual for the above.
Then again, I suppose children behave completely differently to adults, and children in Indonesia are possibly intrigued by foreigners because we just look different. Some of the children interviewed us, speaking in fairly decent English, asking us how long we had been in Indonesia, our favourite Indonesian food, why we were visiting, and where we were from. A couple of them asked for autographs, some recorded videos, and others simply wrote down what we were saying.
With that said, yes, I have been known to be rather bitter about trips to visit Indonesia, despite the majority of my family living there. I am not fond of the weather, as I mentioned, or the lifestyle, and I know for sure that I wouldn't be able to live in Indonesia. But I did try to make this trip a better one, and try and enjoy it more.
I'll share more stories over the next week. :)
Other posts about my 2015 trip to Indonesia