A Day in the Life: October 2015
A Day in the Life is a monthly linkup where bloggers document their daily life on a designated day each month to show what a typical day is like. To find out more, click here.
I sort of wonder what happens with bloggers who travel a lot – how do they deal with their blog posts? Which timezone do they set it to? What if they are constantly on the go?
As I intended for this post to be published on the 12th October but I am in Indonesia, which is in a timezone four hours behind my home time, this post time will be edited accordingly. I don't suppose it's cheating, but isn't it funny that the date can possibly become redundant when it's 'tomorrow' in another city? That said, I've always disliked the quote 'Don't be scared about the future, it's already tomorrow in Australia', because, well, I live in Australia. :P

While it has been a hectic few days in Indonesia (my eldest paternal cousin got married yesterday) today was slightly less hectic. We were staying at a guest house arranged by my aunt, the mother of the groom.
We woke early so that we could pack quickly and have someone drive us to the Bogor Botanical Garden. It took some time to find someone to drive us. In Indonesia, some families have personal drivers, or can easily get in touch with one, who will essentially escort you to wherever you need to go. In this case, we had a driver who drove us to the garden and around different parts as it was quite huge. He also drove us back to my aunt's (my mum's sister) place, where we usually stay when we visit Indonesia – and where we stayed for our first night.
My dad walked around with Nick and myself around various parts of the garden. A section of land called Orchidarium was growing some specimens of wild orchid. A worker taking care of the plants showed us some various tiny orchids that were just blooming.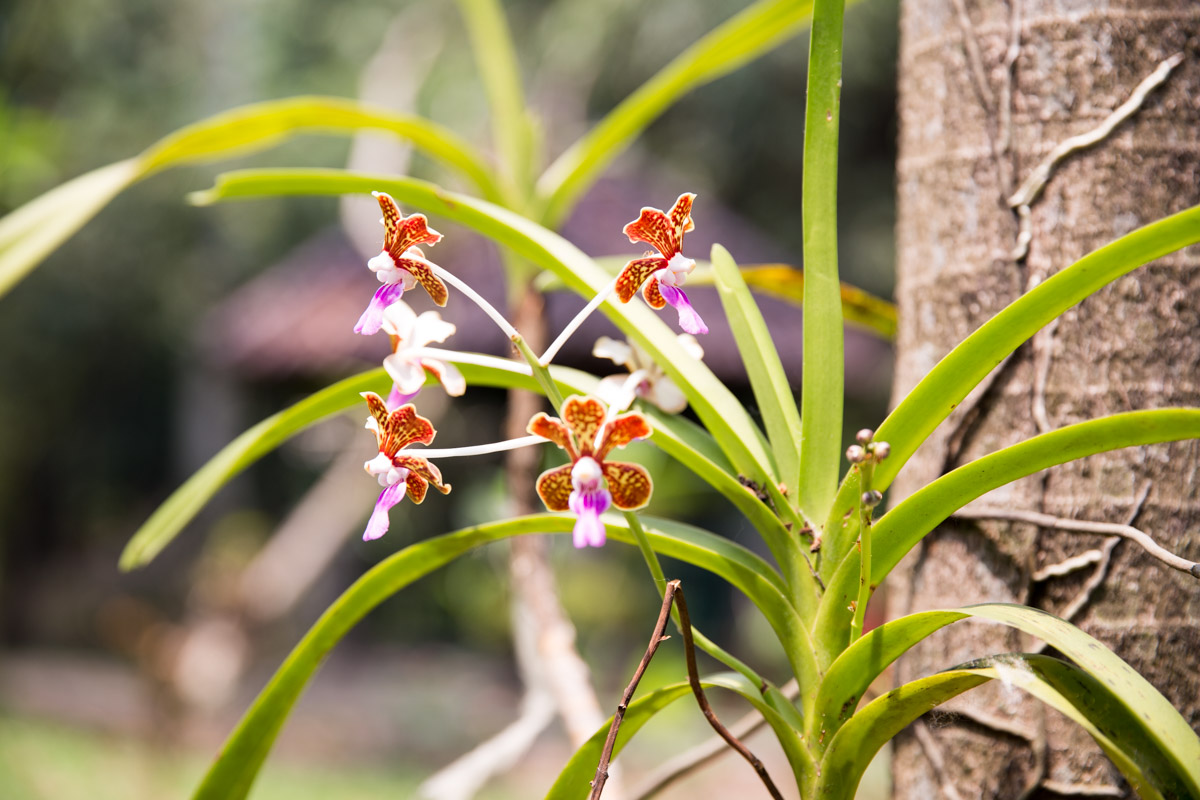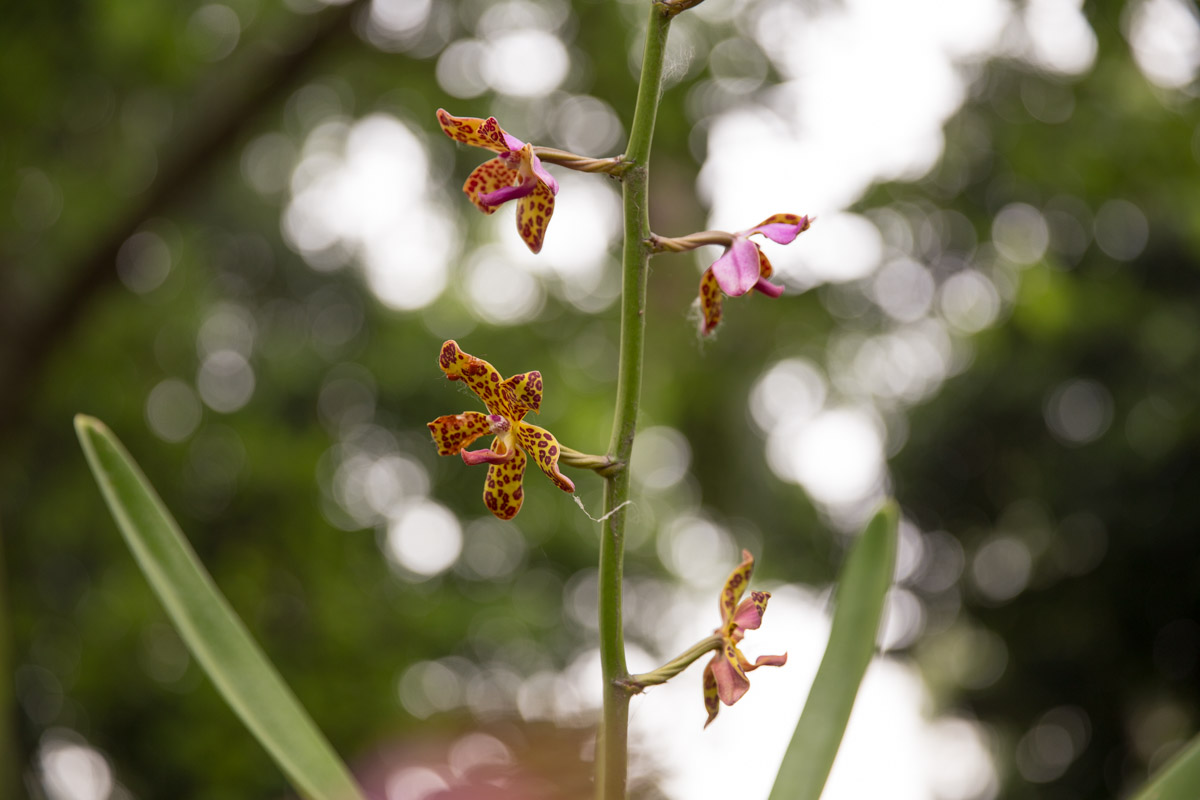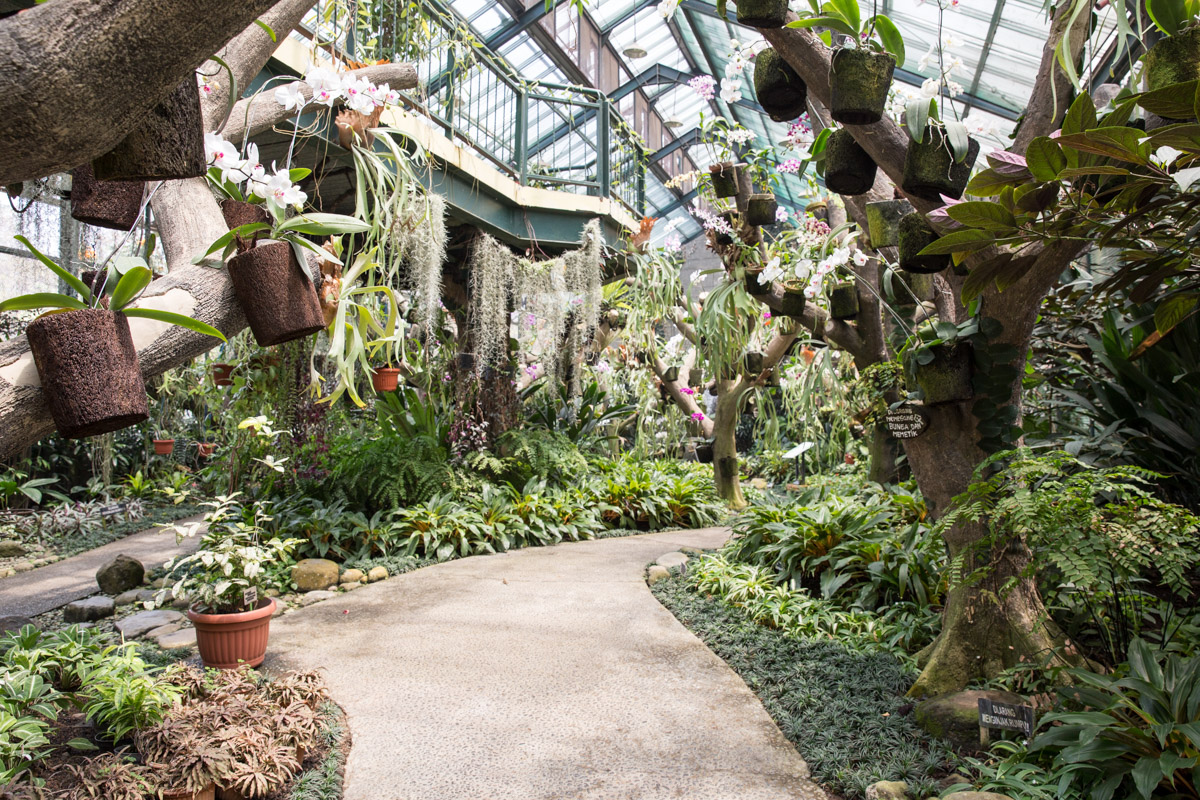 We also visited some orchid glasshouses and a hanging bridge over a river. The river was, as a lot of parts of Indonesia are, quite dirty and littered with rubbish. Poor people could be seen washing their clothes in the water.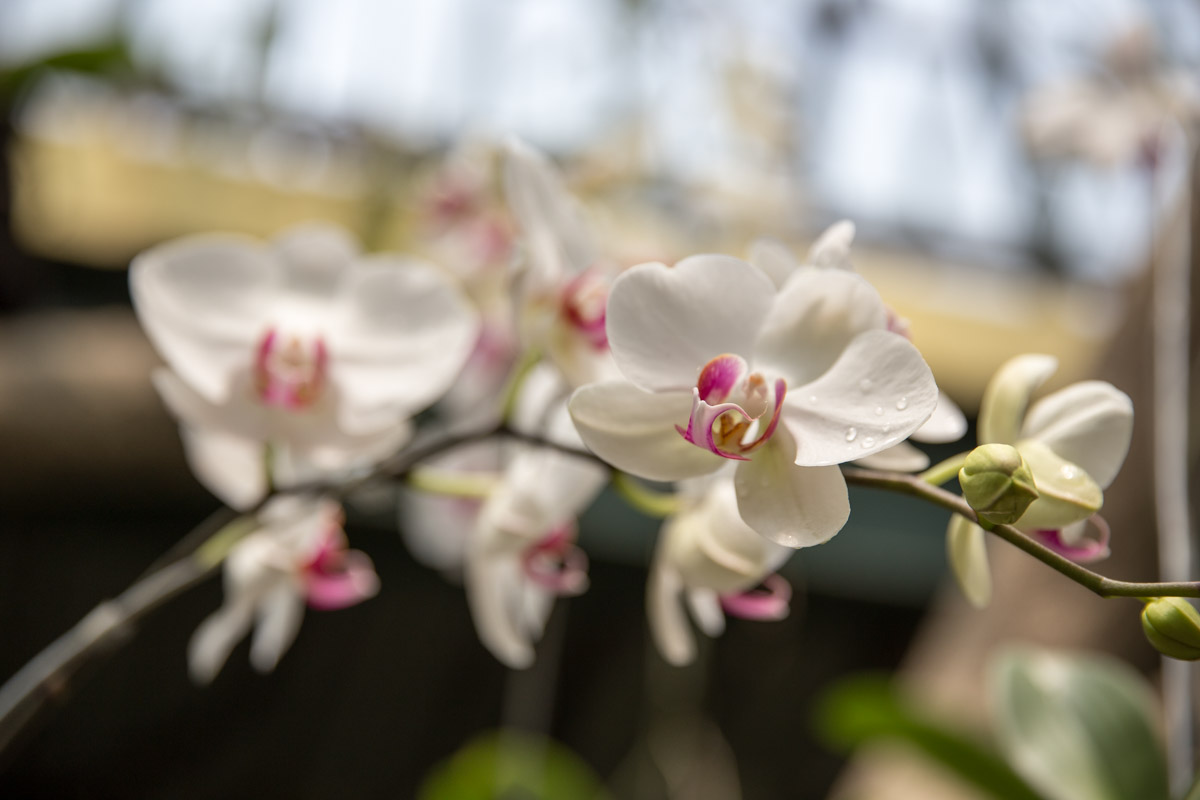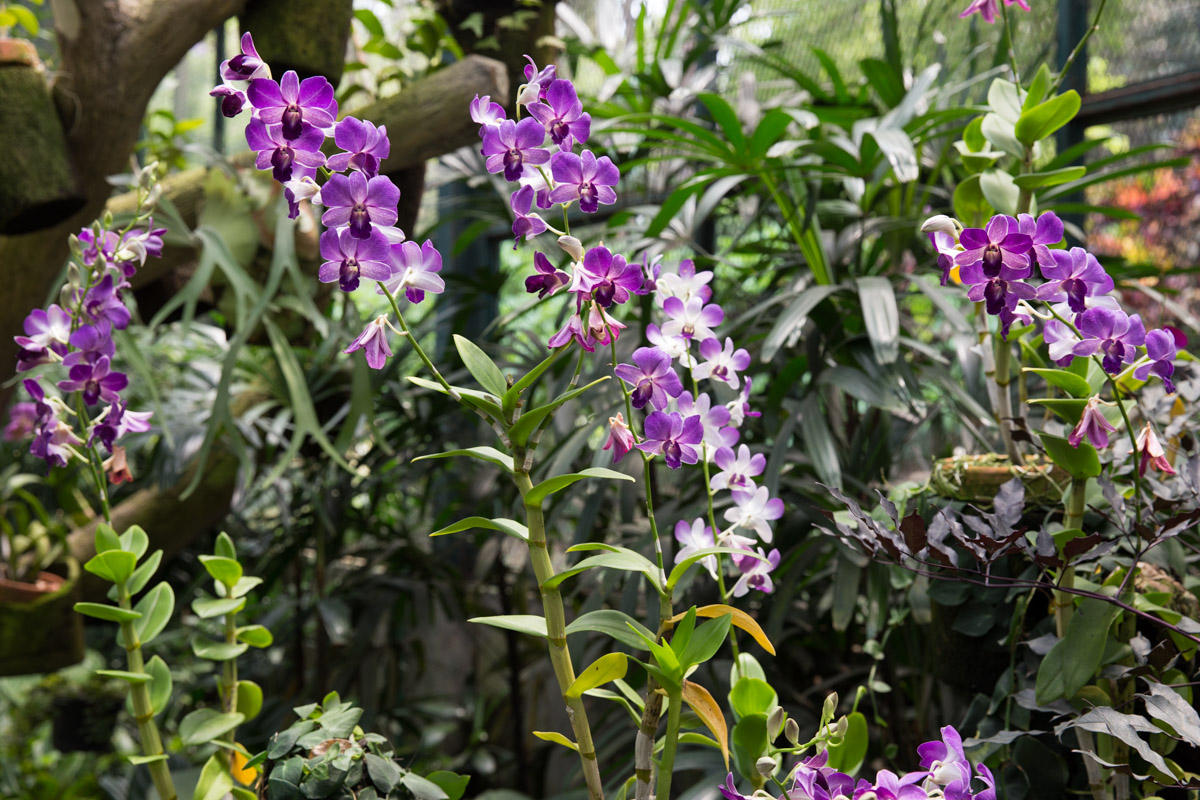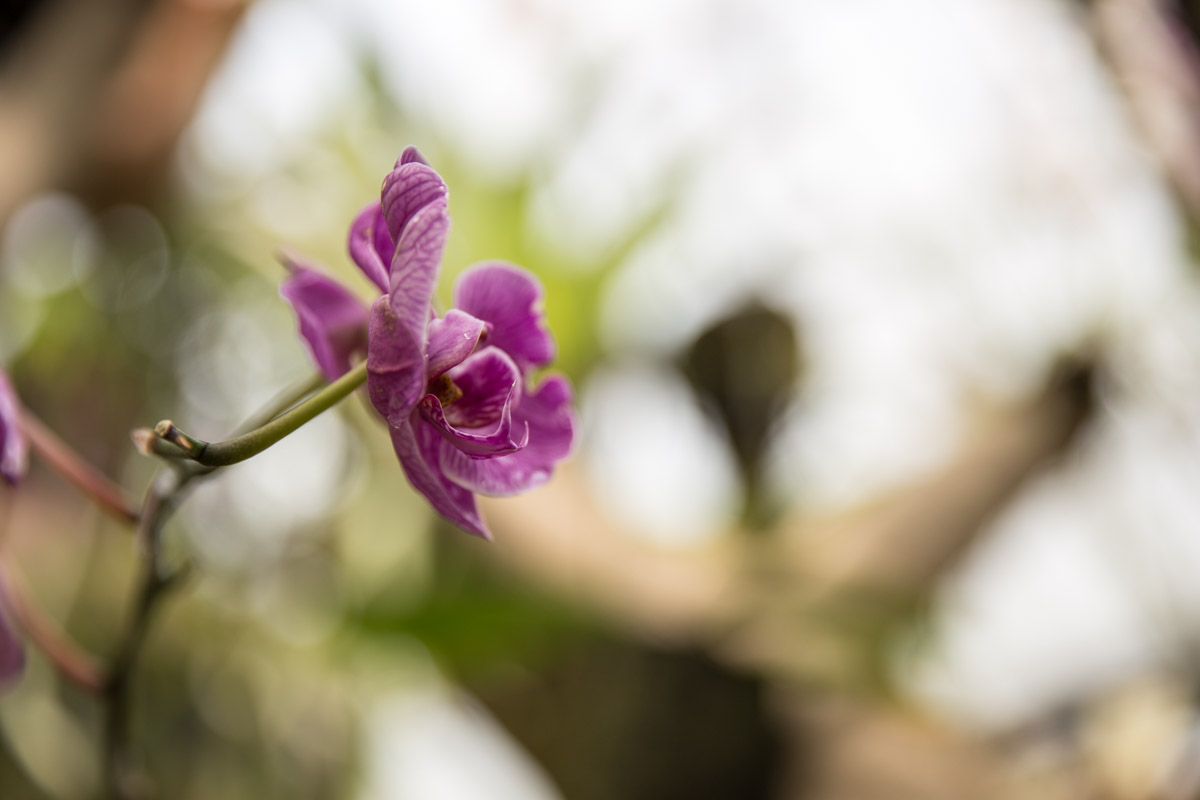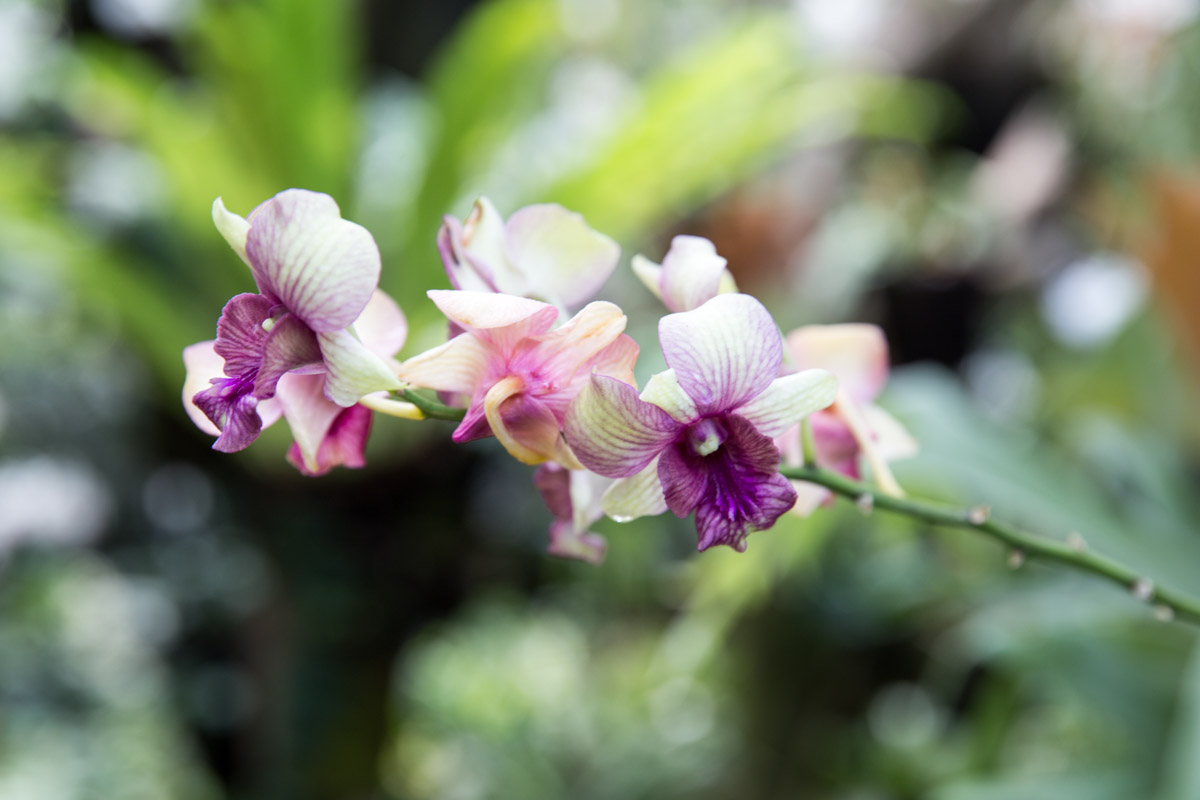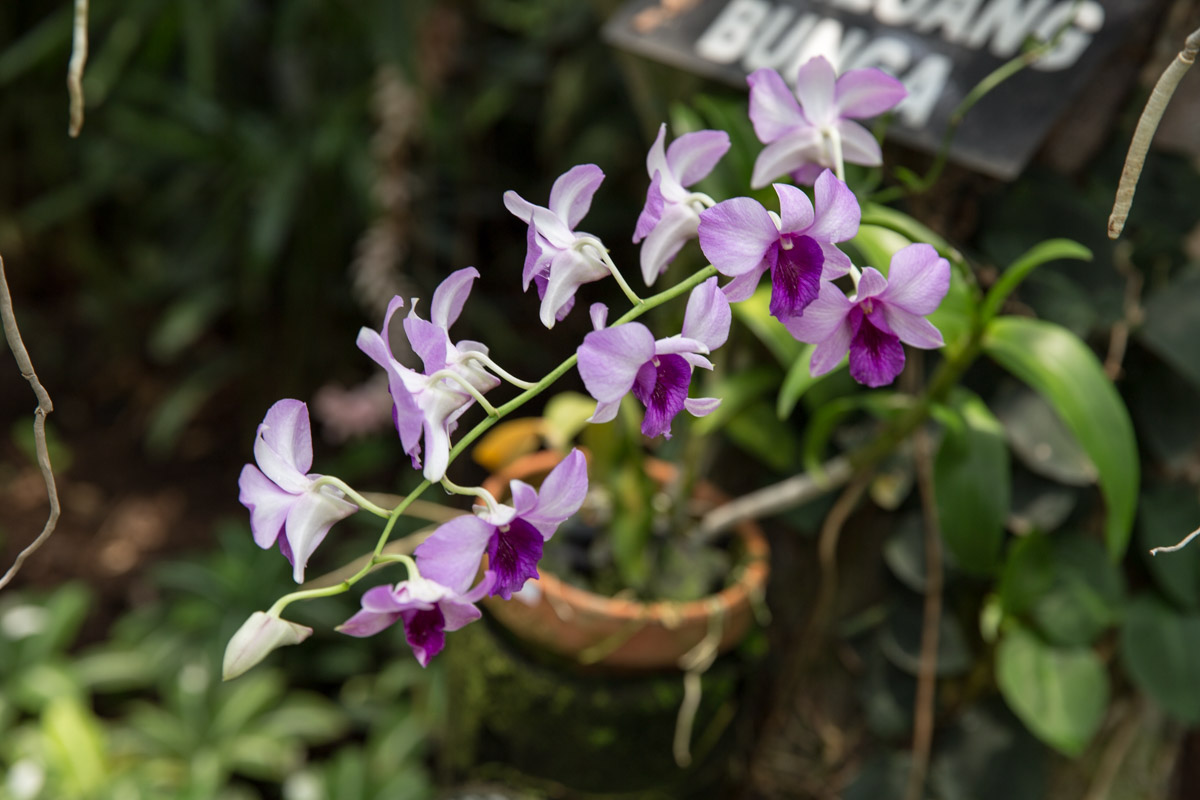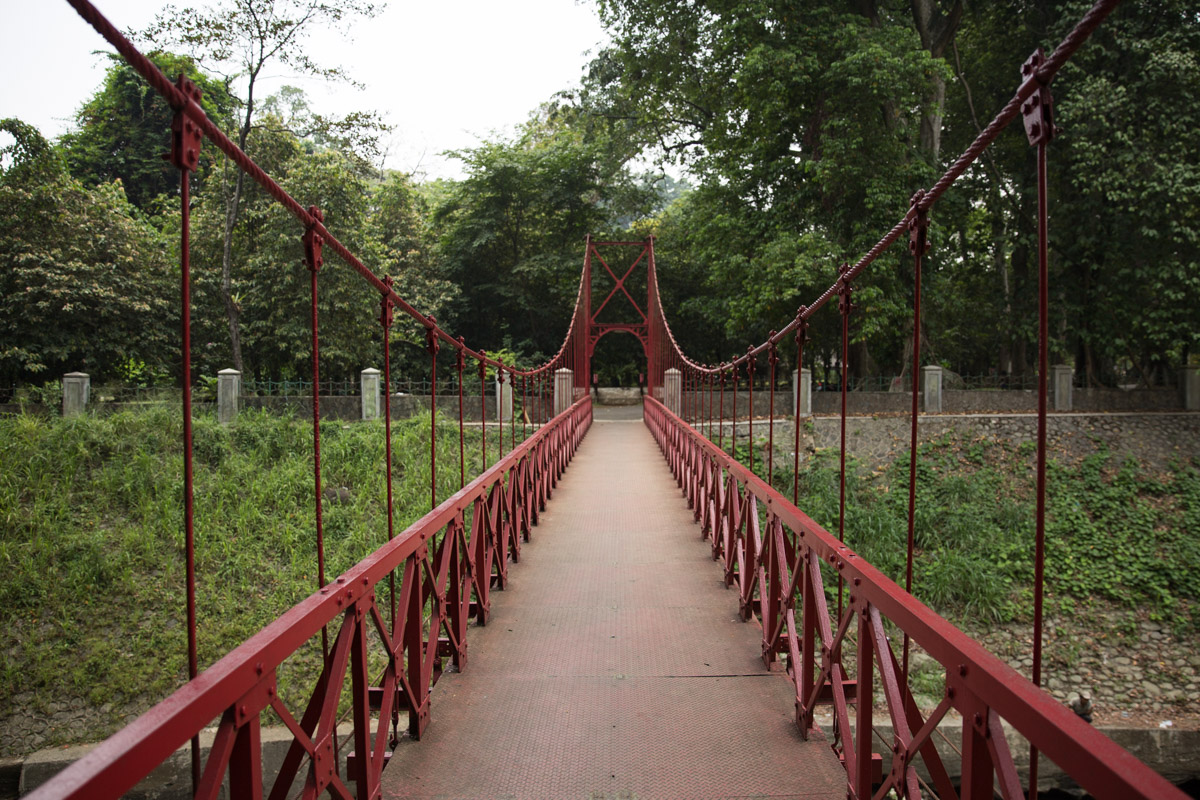 I'm not sure how I feel about seeing things like this, things that are evident of the poverty of such a country. Some areas are more well off than others, but I still marvel over the way things are.
I have included some photos in this post but I hope to share more later on! I got some beautiful photos. :)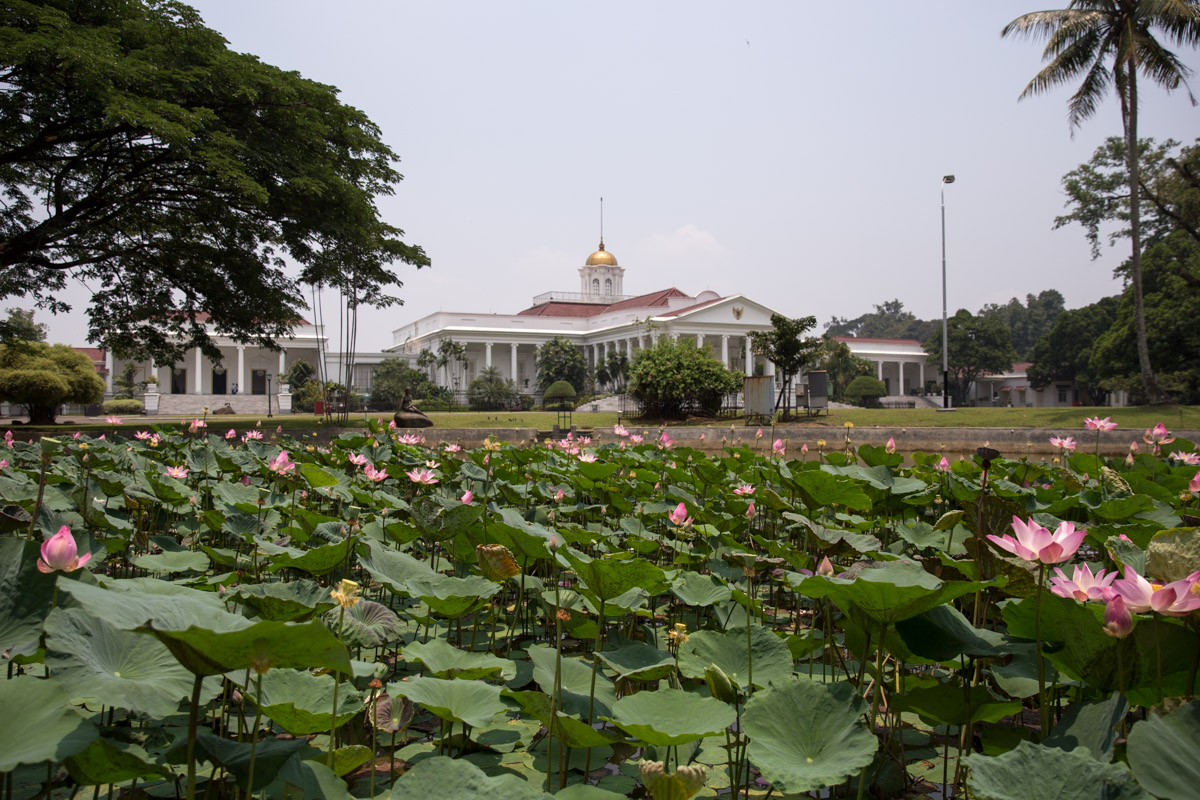 After a long drive, we eventually arrived at my aunt's place. I also forgot to mention that the car, along with our luggage, was not a comfortable fit. I had to sit on Nick's lap, which is completely legal. Although seatbelts are installed in every car, you don't have to wear them unless you're in the front seat. Even then, it's to your discretion? Haha. So by the same token, you can cram a bunch of people in the back of your car (or on your motorcycle for that matter – I have seen up to five people on a motorcycle) and it's totally normal.
We spent the afternoon relaxing. We had noodles for lunch, and I made some progress with my Italian on Duolingo. Nick felt like going to the local mall, and my mum and aunt later decided they wanted to come too. We caught a taxi there. Amazingly, the taxi only cost 30,000 rupiah, which is literally only three dollars back at home. Back in Australia it would have cost at least ten times that for the same distance. :O
We did a quick shopping run and then ate dinner at Din Tai Fung. Of course, Nick and I could have just gone to the same restaurant back at home, but we are such rogues, and we ordered lots too since the food was so cheap in comparison! They had a really cool strawberry and passionfruit drink, I ended up drinking half of Nick's because it was soooooooooo good.
After that I was dying for some Starbucks. I ordered by speaking in mixed Indonesian-English (gah!), which was kind of awkward, but oh well – I tried. My mum said the cashier had an expression on his face that looked like he thought it was funny. I got a chocolate frappuccino for Nick and I got myself a green tea latte. The soy milk in it tasted more like Asian soybean milk than the Western stuff, funny that.
My mum was also dying for some Chatime but it was closing and they had also run out of drink by the time we got there. My mum ended up getting bubble tea from another vendor. After that we headed home via taxi again, where I annoyed Nick by telling him to go have a shower, especially after we'd been in crazy heat all day!
We have to get up at 3am to catch a plane at 5:55am. Arrrrgh! It's going to be another night of little sleep but I am hoping we will have an opportunity to get more sleep in the next few days.
Other posts about my 2015 trip to Indonesia
Loading InLinkz ...