Fashion Friday: Momentum
Heeeey so I am in the airport right now writing this post, I'll be on my way to Indonesia soon. There is a lot of family visiting to be done, but also some general adventures. I'll try and post a lot of photos! It's my first time visiting since 2012. I am expecting the weather to be super hot (the usual climate), but the forecast says there will be some drizzle.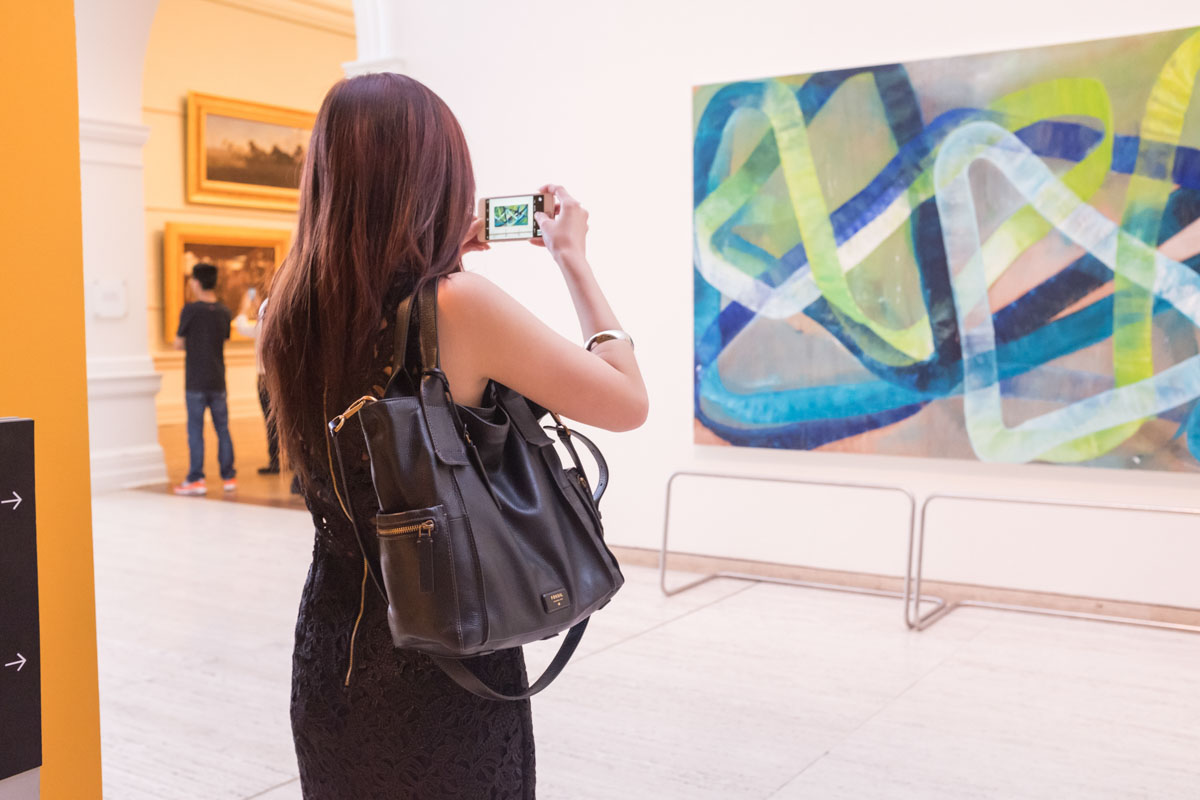 We went to the Art Gallery of New South Wales for this shoot. It's a very peaceful place and although I am not obsessed with art, I like to take the time to look around and appreciate it. Entry to the gallery is free, and it's always a nice walk around, and a nice walk through the park it is located in.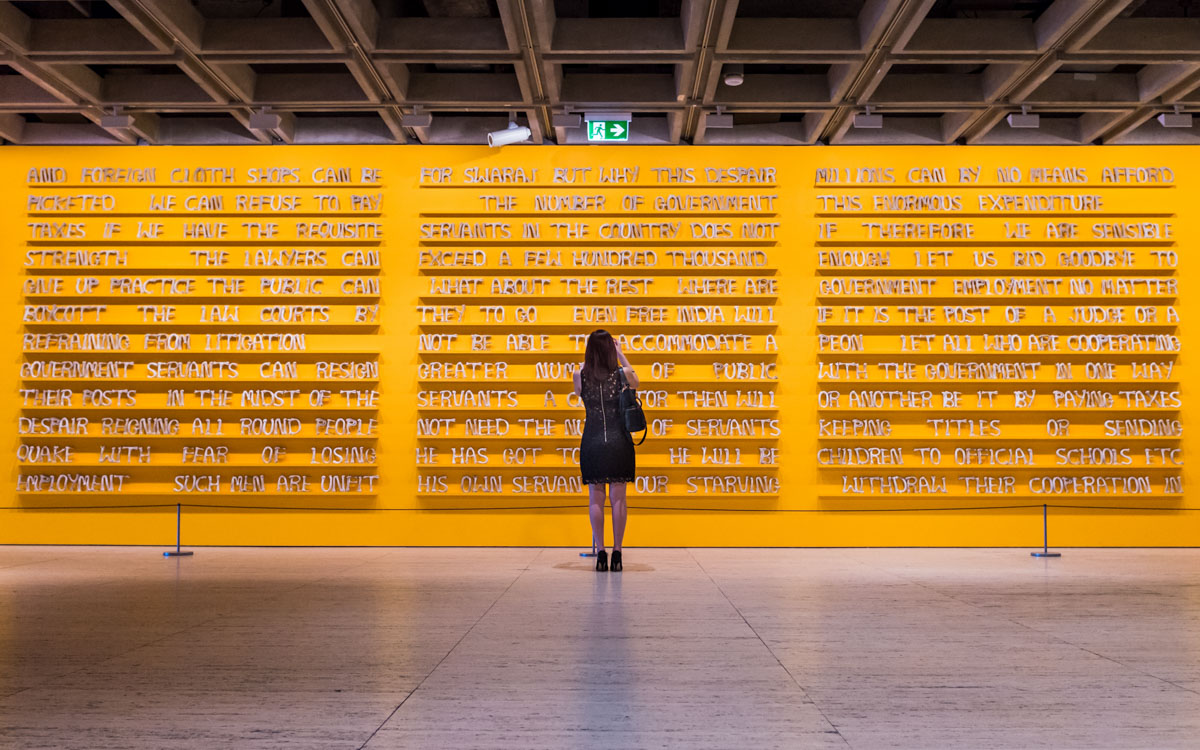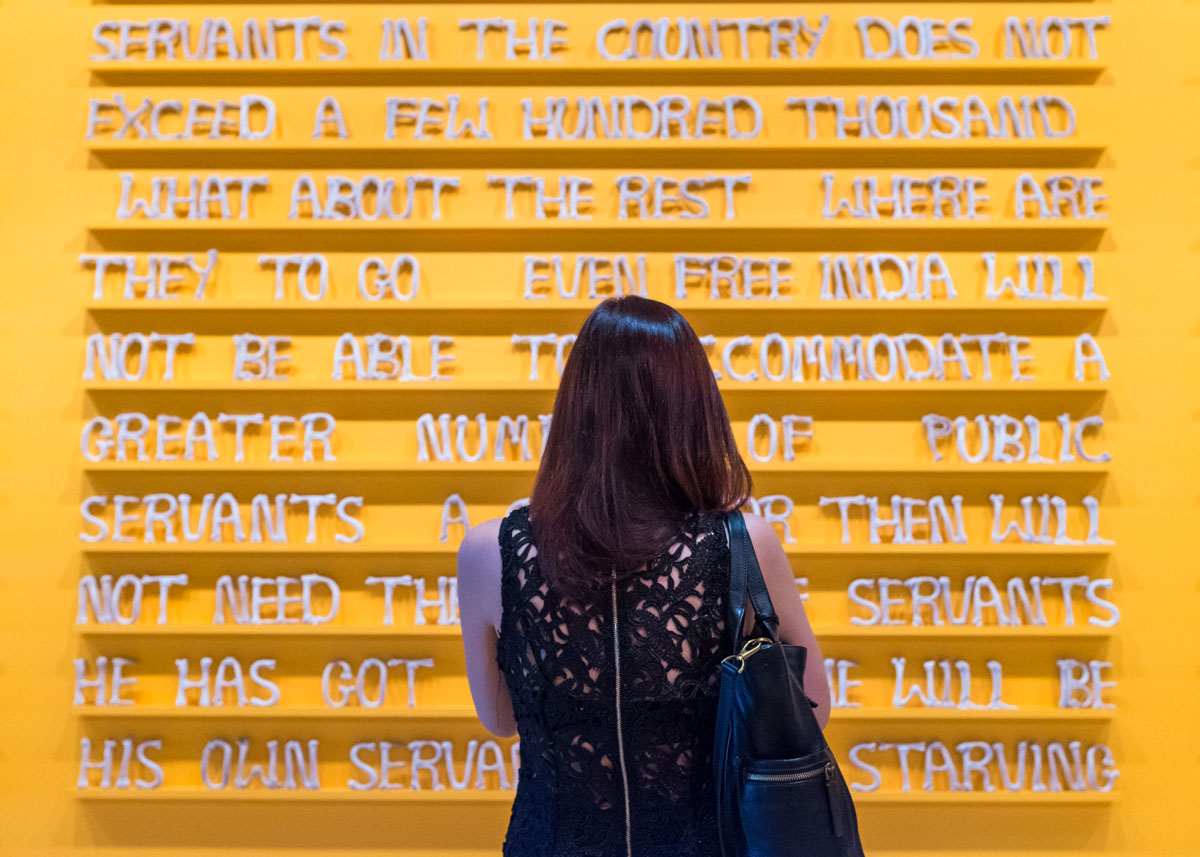 It has been quite hot even though the season of Spring only just started. Sometimes, wearing a dress is most comfortable in this kind of weather. I wear most of my dresses with heels because most dresses I own look best with heels – it just adds to my height. ;)
I am not a massive fan of the style of the dress but I like the cut and the fit. It has a thick, floral 'lacy' sort of appearance. I think it looks like the floral bits are made from doily or tablecloth material… I'm not really giving this dress much kudos but I have to admit it isn't one of my favourites and I just thought the midi length and the sleeveless style was appropriate for the weather. And simple, really.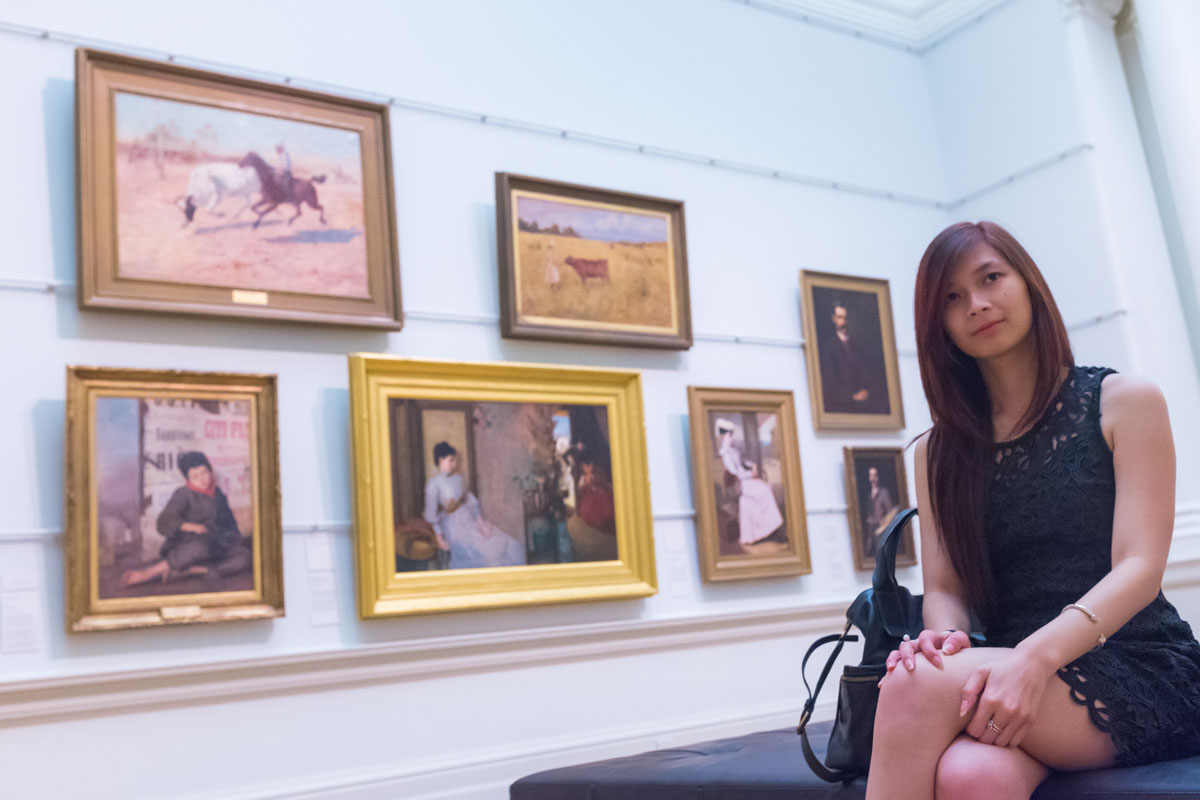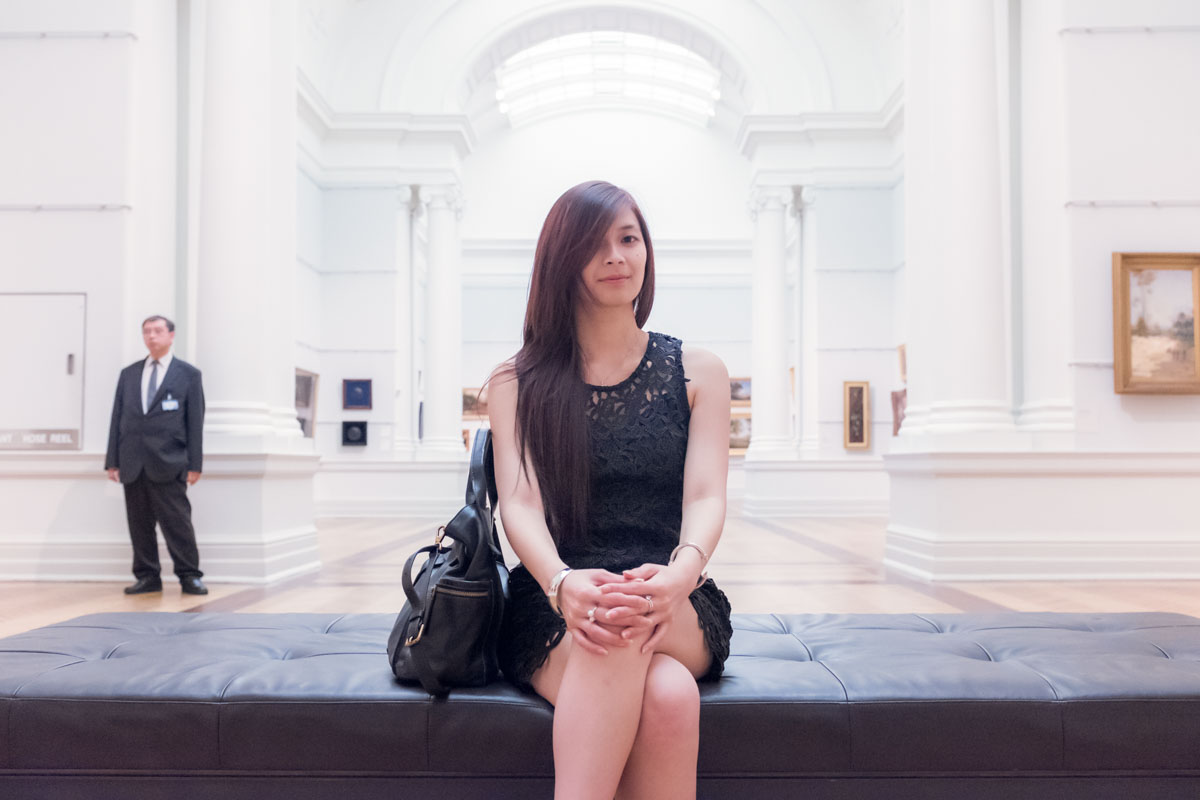 It's a bit classy so I chose to dress it up with my favourite black heels. I've worn them so many times that the suede is starting to scuff a lot. I'm hoping to find a replacement for them, because having black pumps is a must.
The earrings are from Floralpunk, a curated jewellery store I discovered while browsing Instagram. They have girly, but edgy pieces, and I find that some of their stuff really suits my style. Although I had my eyes set on some other statement earrings, they looked a bit too big for my liking despite how gorgeous they were… so I stuck with these black teardrop-shaped ones.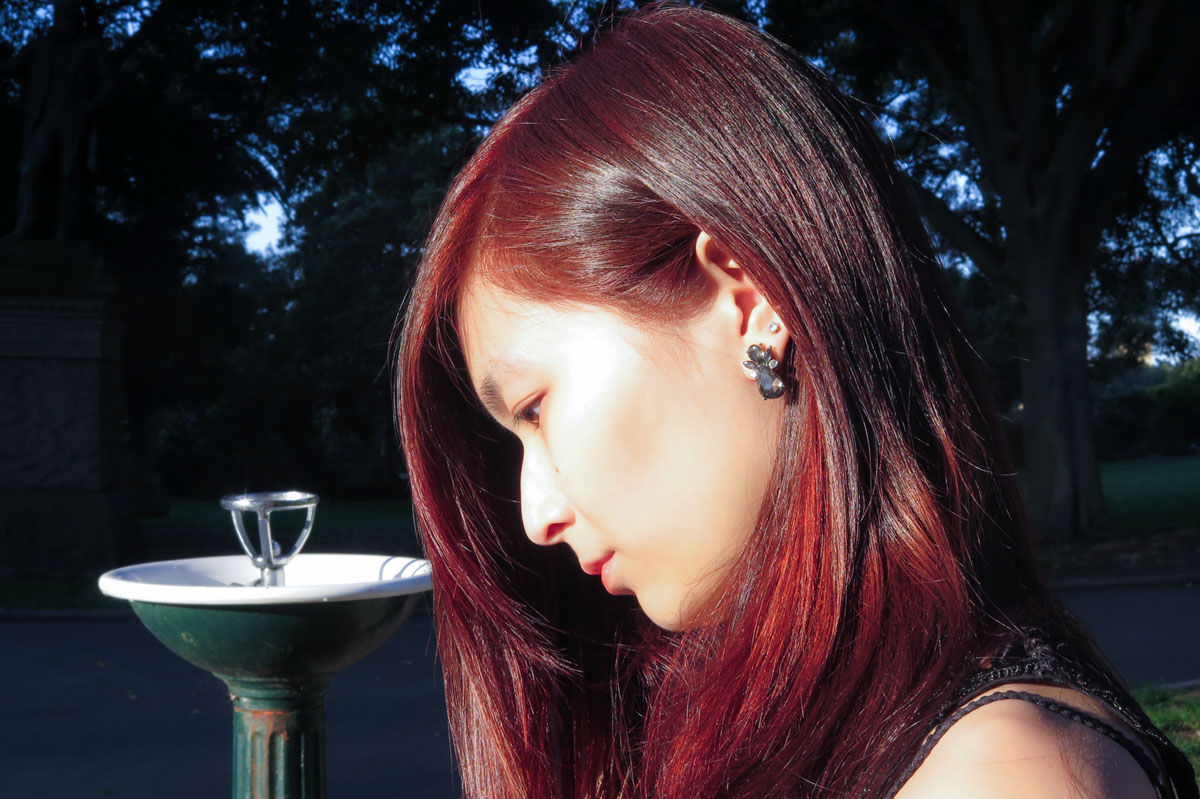 Outfit details
Dress: bought from a market
Shoes: Diana Ferrari ('Minnie' heels)
Earrings: Floralpunk (Gala Crystal Earrings – currently out of stock)
Wristwear: The Peach Box (The Classic Bangle – Silver) and The Armored Club (Titan Hinged Bangle
Lips: YSL (Rouge Pour Couture Vernis à Lèvres Glossy Stain – #8 Orange de Chine)
Photography by Seb.