The Georgie Gazette #13: I completed a First Aid course, ate vegan chocolate, and an ulcer on my tonsil is giving me an earache
Following my post about having a biopsy and reflecting on the fact that it's been a year since I posted the last The Georgie Gazette post, I came up with an idea. The Georgie Gazette was an "untitled" "series" of posts that often gave a mixed bag of updates about my life. At the time of writing the post about my biopsy, I hadn't written a blog post with a mixed bag of life happenings for a long time. I'd intended for that post to be a Georgie Gazette-style post, but it ended up solely being about my biopsy and that eventful day, and I chose to title the blog post something else.
I haven't always been a big fan of long post titles (personally, for my own blog), I can give you that. I've seen other people use long post titles and it's often a list of topics that the post discusses. They make it work. It's pretty awesome. But every time I used one, it felt out of place. It was hard for me to get over the fact that my blog post for International Women's Day in 2016 was titled Women don't think they're better than anyone. They just want to be respected – it was too long for my liking!
But over time I've had some relatively long post titles, and who cares if a change is imminent? Before 2012, almost every blog post of mine was named after a song title and gave absolutely no clue to what was in the post. Tell me that was also the cool thing to do? I know some of my blogger friends know it was. 😉
So let's make long post titles the cool thing to do. (I might be giving Kenny a run for his money. His blog post titles have always been longer than your average.)
The new Georgie Gazette will be titled as such, but get used to me tossing (almost) every topic into the title too. All the wordy goodness right at'cha.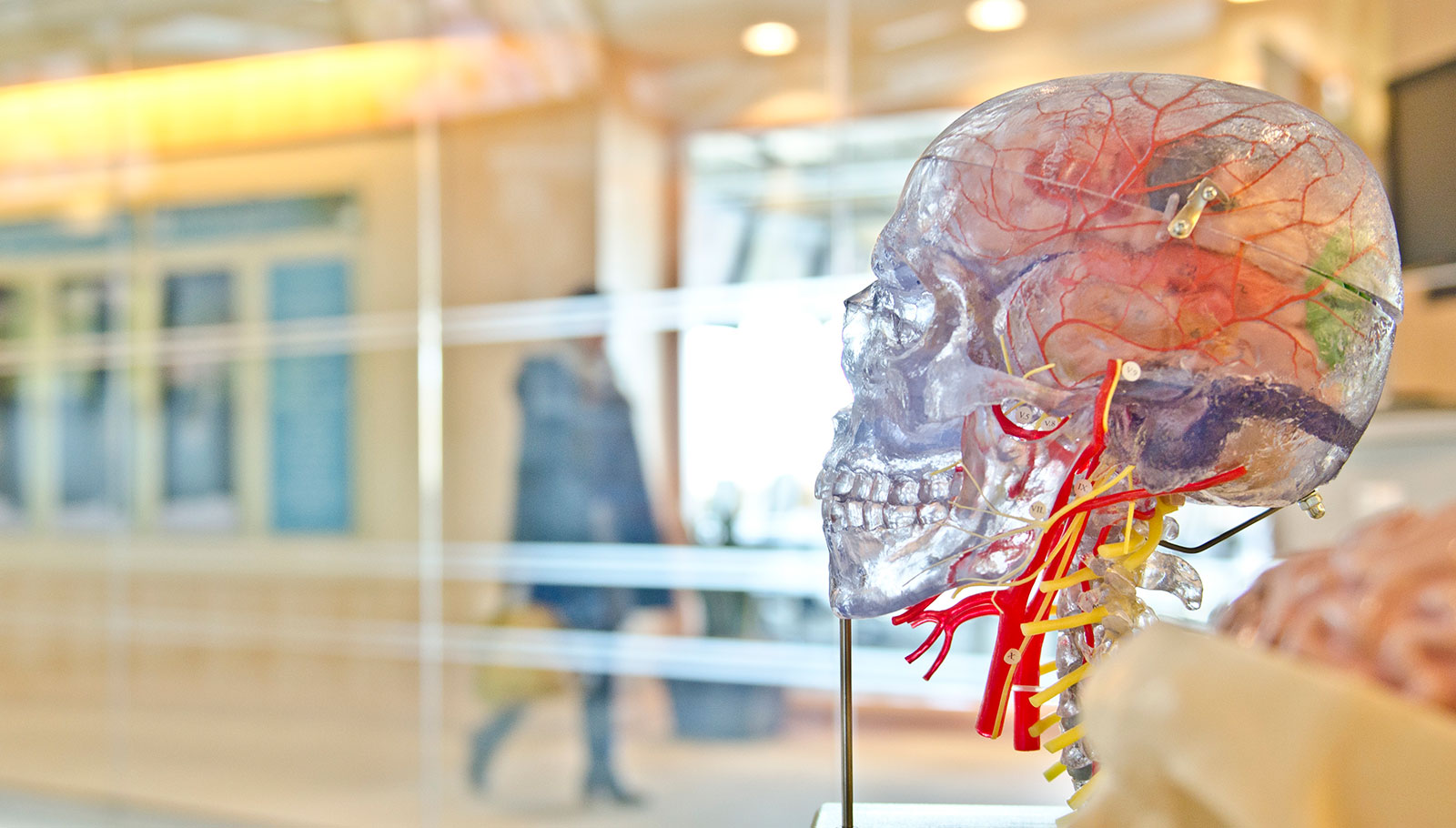 I did a first aid course yesterday, which was held at my workplace by the Australian Lifesaving Academy. My workplace covered it – apparently it's been offered before but I hadn't been aware of the opportunity. Last week I found out there were two free spots so I jumped on it.
At first I wasn't sure why I was keen. It was more of a "Why not?"
I had thought that first aid would be useful to know. I kind of wasn't sure what to expect.
I had to complete a workbook test beforehand, which required answering 70 questions about first aid and locating the answers in an online workbook. You don't read the workbook beforehand, but you are linked to the relevant workbook page at each question, as you go through the test, so that you can find the answer. This was confusing because oftentimes the page of the workbook was a single page and you might not necessarily have enough context.
I got one question wrong without bothering to look for the answer and that made me realise that what you know about first aid, without doing a course, may actually be false and put you in more danger or cause more harm than good. You were allowed to get a certain number of questions wrong before the test was considered a fail, and you had to re-attempt anything you failed until you selected the correct answer.
On the day of the course we covered a lot of the content of those questions in more detail. We learned a lot. The teacher was very entertaining and although we didn't know a lot about correct first aid, he didn't make us feel stupid.
My coworkers and I were talking about the fact that when we did the workbook test, some of us were cringing at the sight of some of the cuts and lacerations we had to categorise. All of us were wondering if we were mentally prepared to be a first aider if this is how we reacted when it came to blood. I do dislike and shake at the sight of blood but I think my desire to help people and gain valuable skills made that more bearable. We did have to bear witness to some photos and videos of real-life incidents, but it also illustrated how easily some accidents can be prevented, and how if you're not stupid, you can prevent situations from getting worse. For example, a tradesman accidentally severed an artery in his hand by not bothering to get a pen to mark a piece of wood, but instead using his Stanley knife. A man was hit in the head by a falling hammer and wasn't honest about the details of the incident when he went to the medical centre – as a result he had to get a far more complicated surgical operation when he started to get migraines and it was found that he had serious damage to his skull.
We also learned how to treat different types of injuries, how to perform CPR, and how to treat insect and creature bites. I learned that Australia has a lot more dangerous creatures than I thought. 😂 Stay away from our country y'all. I think we all walked away having learned a lot and feeling more confident about first aid. There were definitely some valuable skills learned.
We happened to have flu vaccines on the same day. I had totally forgotten about it until one of my coworkers reminded us. I mean, I was fine – injections are not something I really need to prepare for, but now my arm is hurting a crap tonne because I trained upper body at the gym that morning too. Oh RIP.
In other news, I have an ulcer on my tonsil. It appeared late last week and I thought it was just a tonsil stone (don't look it up on the internet, it's a bit disgusting – you looked it up didn't you?) but it wasn't. It's a bit better now, less painful, but it was giving me an earache. Ouchies. I've been gargling with anti-bacterial sore throat gargle so I'm hoping it gets less inflamed. It did get bigger but now it seems to have subsided.
Lilian and I caught up for dinner yesterday. We went to Youme, a Japanese restaurant we've been frequenting basically since 2011. 🍣 It was previously called Wagaya and I actually had my twenty-first birthday there. It's not a super amazing restaurant but it's got some pretty good food. I had the ramen there for what was probably the first time (I usually get sushi and Japanese tapas), and it was quite tasty!
Here is a photo of us having some hot chocolate and matcha for dessert.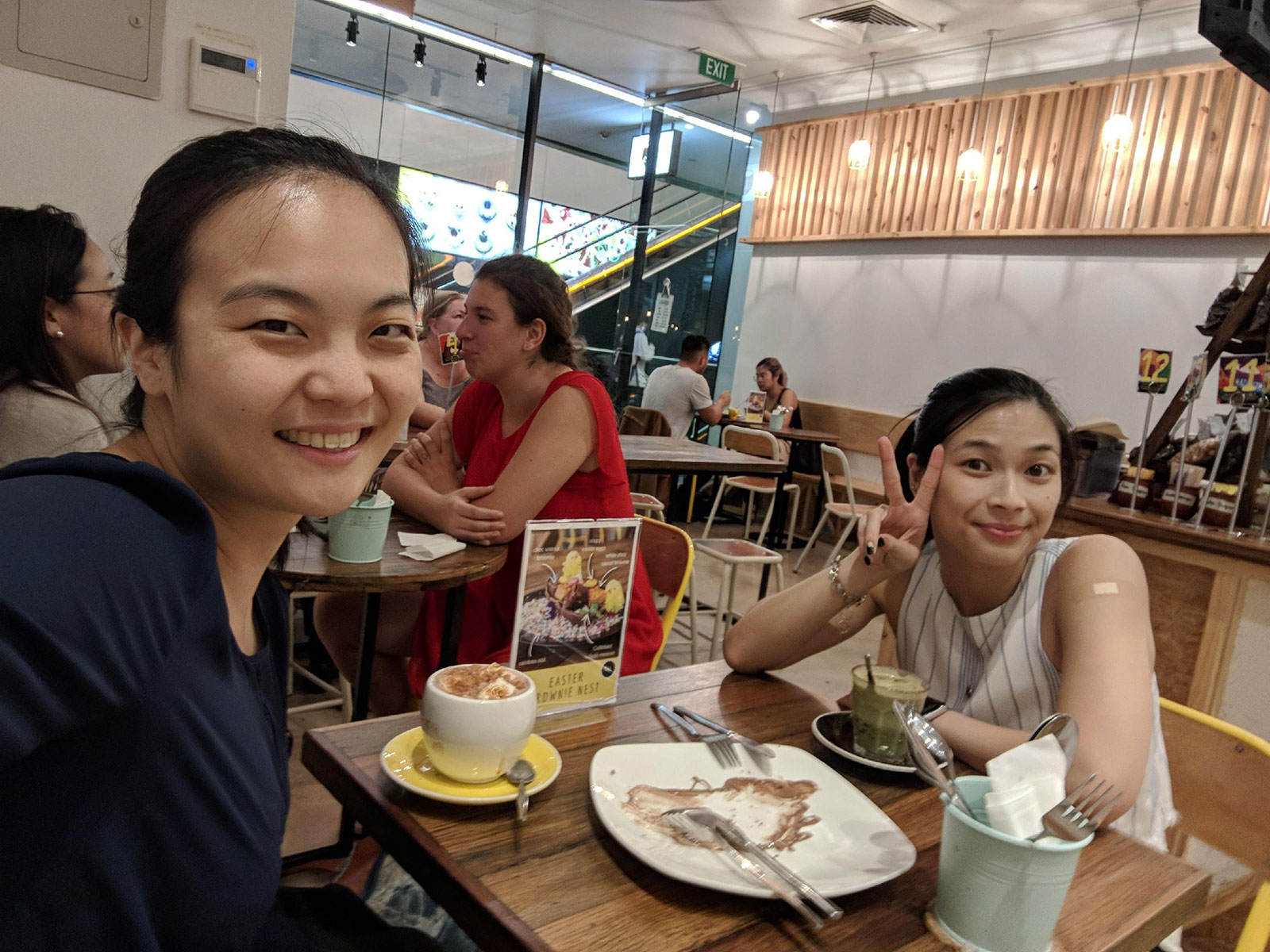 We also went to a health food store and bought chocolate. I also bought a piece of Loving Earth chocolate – it's vegan and gluten free. I don't have vegan chocolate all the time but it was seriously soooooo delicious like you wouldn't believe. I will definitely be buying more. 🤤