Would the real Georgie please stand up! aka: I got a biopsy today, and other things.
I had wanted to do Checkpoints for my 27 by 27 list far more regularly but it turns out I couldn't manage that, and all that really mattered to me was updating the list itself.
Today I had to go to the imaging centre to have a biopsy done. Unpleasant isn't exactly the right word, I'd be more inclined to say it was an experience more so than anything. I've had a biopsy done before but this one was a core biopsy, meaning no fine needle but a rather thick one, so I don't get a baby band-aid the size of my thumb but I get a large one that I have to try to keep dry as much as possible and I can already feel bruising and pain from that needle being prodded around in there.
I can always detail the reasons for the biopsy in another post, but I'm not going to be an ass and make you wait. I'll tell you right now. I've had lumps in my breasts for some time. Basically, they're not malignant tumours. They are called fibroadenomas and any woman can have them at any age. There is no one age, background, diet, or other factor that causes more of them. They are generally harmless and you can't feel them under the skin, but occasionally they can get very large.
I had a biopsy a while ago to check one out. Now that I've had another biopsy, I kind of don't really remember why the first one was necessary. The one I had today was to get a sample of an abnormally large one that I am able to feel through my skin. An ultrasound revealed that it had irregular borders so it was best to check. And I just don't remember my biopsy from eight years ago being concerning.
So my experience today was fine, really. I have a bandage on my chest and I have to leave it alone until it starts to peel off by itself. I couldn't really see what my chest looked like while the doctor was using the needle because I would have had to bend my neck and not relax. Although I was on local anaesthetic, I still feel I'm gonna have some brutal scar there, haha.
Starting two weeks ago, I've been eating five meals per day and incorporating a lot of healthy snacks into my diet, following advice from Nick's personal trainer. I say Nick's because Nick pays to have training sessions with her, but I had a free one with her. I had taken the opportunity to ask a whole heap of questions, namely "how do I get shredded". 😂 I'm getting to my goal of having more toned abs but I know it's very hard, and that diet has more to do with it than exercise. If just exercise worked, then the 200 crunches I did every day when I danced ballet would have gotten me a sixpack ten years ago.
Anyway, because I've been eating five meals I always keep my eye on the clock, and my meals also end up being smaller too. Last time I wrote a Checkpoint post, I had visited five out of twenty new cafes in Sydney. In the past six months I've racked that total up to 17, and I visited that seventeenth cafe today. It was just around the corner from the imaging centre where I had my biopsy. Named 169 Cafe, it was named after the street number.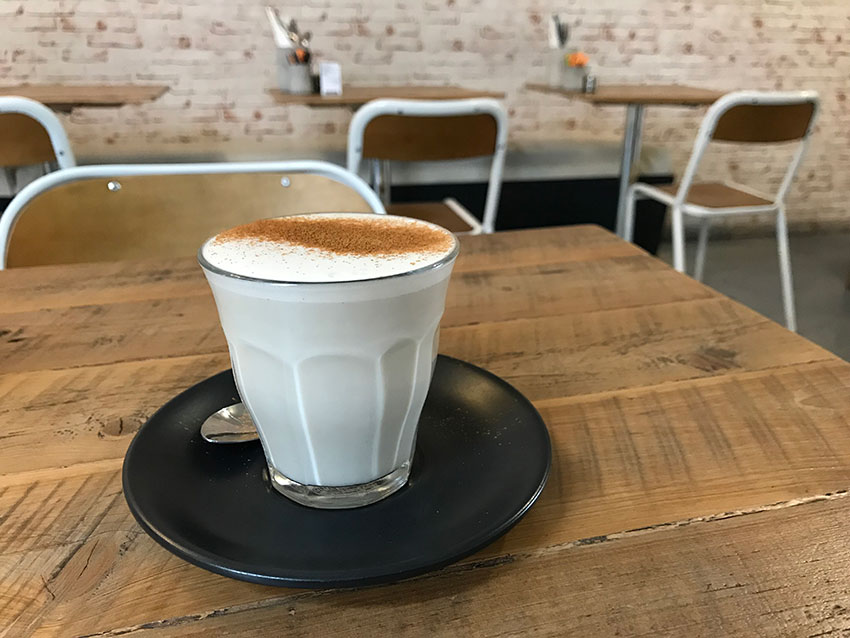 It was quiet when I popped in. After perusing the menu I chose salmon and avocado on toast, went for the gluten free bread option (because I can't stand sourdough and today was the only time I bothered asking for an alternative), and picked the half-serving. Spoiled myself a little with a chai latte, too. I was pleasantly surprised and happy to find out that it was very natural and not sweetened. The meal itself was small compared to a lot of cafe food, but it was a very appropriate half-serving. I thoroughly enjoyed it and I felt content when I'd finished.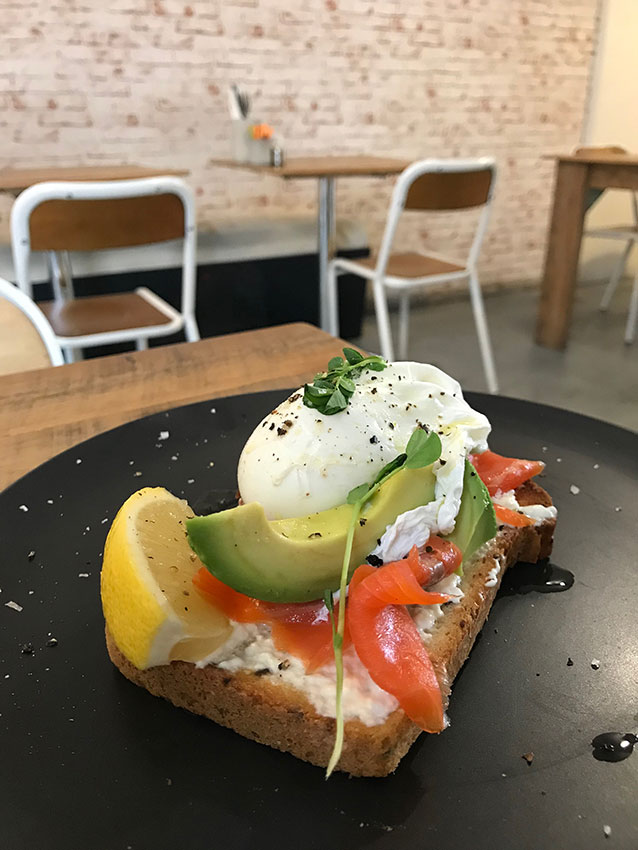 I decided to walk home. It took 35-40 minutes, walking relatively fast. Had I taken a bus, the wait was over 20 minutes so I couldn't justify spending the money or waiting and doing nothing when I could walk home instead and burn some calories.
I worked from home the rest of the day, after which point I continued working on a new design for my blog. It's getting somewhere – I'm trying to use images to draw attention to different posts, and I've made the captions look more interesting on the posts. The colour scheme is simple, and unfortunately I have to admit that the aqua/bright teal colour is going to be bid farewell.
I'm going to a concert tomorrow. And I'm going to be photographing it! 😱 It's been two years since I last photographed CHVRCHES, and I'm probably going to be out of touch and so rusty. Really the only reason I haven't shot a concert in two years is because Casual Band Blogger went on hiatus and I wasn't able to get any other gigs. So when Rochelle let me know CBB was back in business, I jumped up straight away. It'll be an experience getting back into it – really it will. I'll be photographing a band named Cloud Nothings, who I've seen supporting another band before… but I don't really listen to their music very much, which means I'm potentially going to cross off #26 on my list… 😉
This post started out as me wanting to write a Checkpoint for my 27 by 27 list, then I realised it was pretty much a Georgie Gazette post, and then I realised it's been almost a year since my last Georgie Gazette post, and then I realised that I miss writing like this. I miss writing just for writing's sake, just because I wanted to sit down and write. I've been vocalising to Nick quite often, "I just want to write". It never really happened because I felt it was my duty to fill in the travel posts and the Fashion Fridays and the Hey Girlfriend! interviews – not that I don't like them – but after setting a few regular series, and becoming busy with real life, I've forgotten the way I used to blog.
Let's come back to that. Let's do it. 🥂 And when I say I'll see you on the flip side, I will.