Fashion Friday: Midnight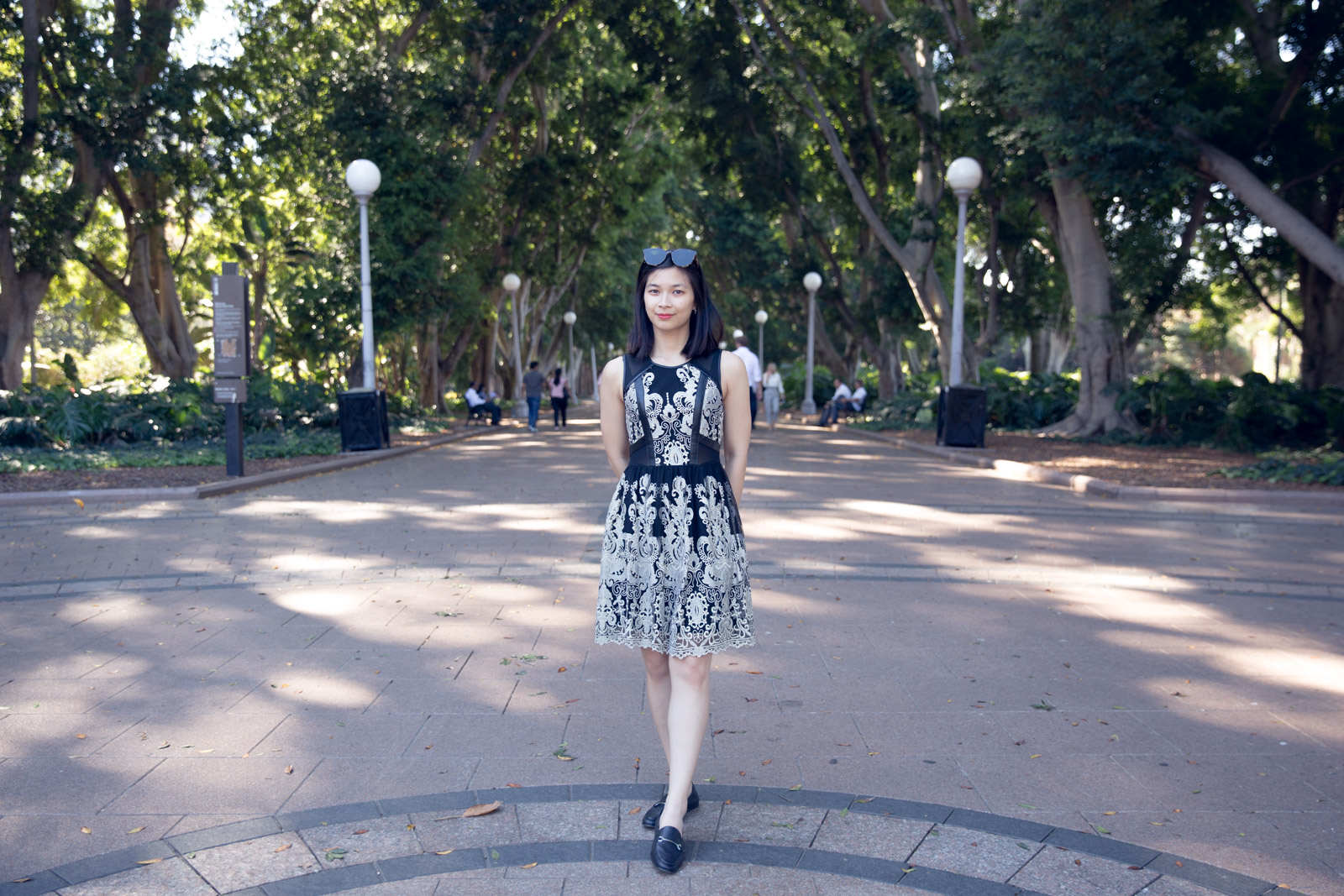 I actually looked back over some of my most recent Fashion Friday posts and I noticed that I wrote, I'm super excited for today's Fashion Friday so many times. Even if I didn't write it, I definitely, a hundred percent, thought it, in my mind. 🤪
So yeah, I'm super excited for today's Fashion Friday. 🤣
OK, not going to lie, I probably wasn't as excited to write this one up as I was with a couple of the previous ones. But I do very much like this outfit and Nick took some really nice photos so I am still excited.
This is probably only the third time I've worn this dress. My mum bought it for me a while ago, back when I had too many clothes. I had hundreds of clothes that I often forgot which ones I had. My mum spoiled me sometimes and bought me clothes – but she loved a good bargain (who doesn't?), so she often waited for a sale. When she did buy me clothes, I honestly never stopped to think, "Do I really like this?" My mum has a keen eye for fashion and generally knows what looks good, but I know that over time I developed my own sense of style and I also noticed that what looked good did not necessarily look good on me.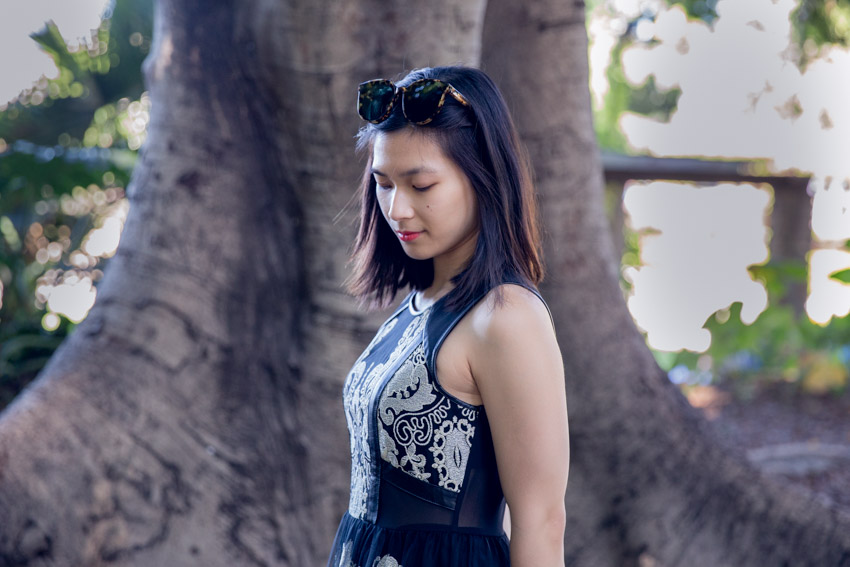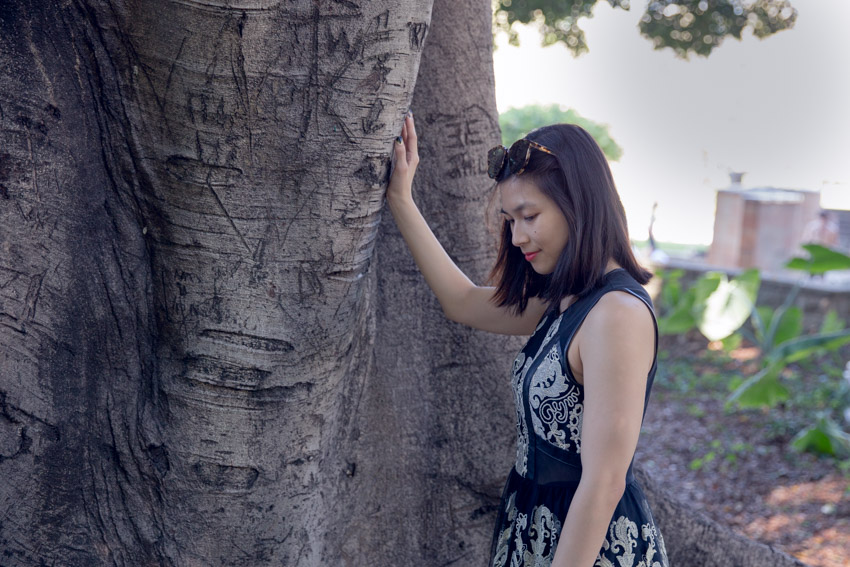 Likewise, stuff that looks horrid on the hanger might actually look amaze-fucking-balls on me – you all know exactly what I'm talking about. My wedding dress, which I mentioned was the nicest on the rack but I still didn't love it. In fact, my best friend Lilian said of the photos I sent her that day, "Man it actually looked ugly on the hanger!"
In actual fact, the dress in this outfit did look really gross on the hanger. In my wardrobe, when I lived with my parents, I said to my mum, "I don't remember you buying this?"
"Yes! Don't you remember trying it on?"
I went blank. I told her I didn't recognise it and it looked "kind of not nice… old fashioned". She encouraged me to try it on again to see if I remembered. I probably remembered vaguely, but I was surprised that it actually looked nice on me.
I smiled and said a reluctant, "Oh."
Deep down inside I was partly miffed that I would be moving out soon and I'd gone through a process of paring down my wardrobe, and here was another to add to the fine collection and bring my numbers up again. 😂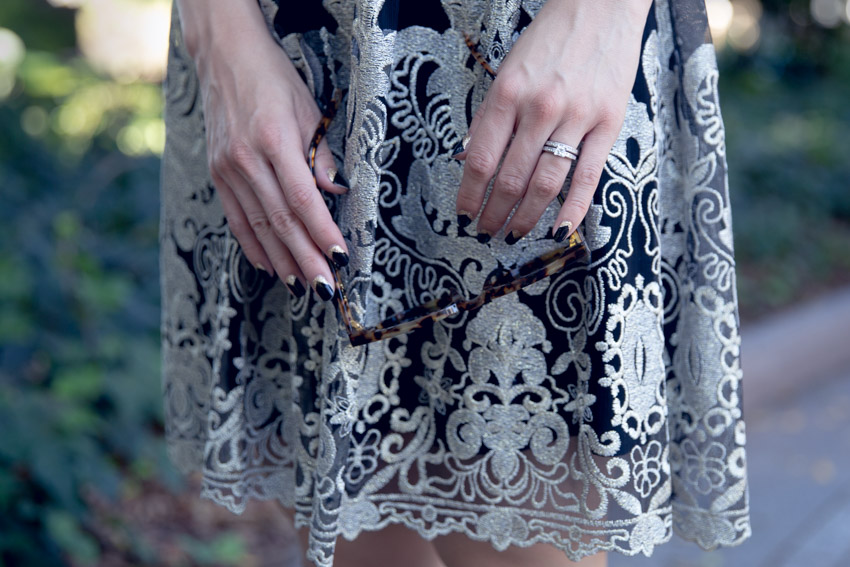 I've received a compliment or two on the dress though! I'm pleased with it. It's comfortable and I like the style. I used to wear a lot of tight, short, bodycon dresses, but getting older, and with my legs bigger from working out, I gotta be careful there. 😜 This style of dress is certainly more tasteful.
I enjoy the mesh detailing and the embroidery on the dress. The edges of the armholes have faux leather detail, which is a nice touch actually. Gives the dress a bit of a modern update.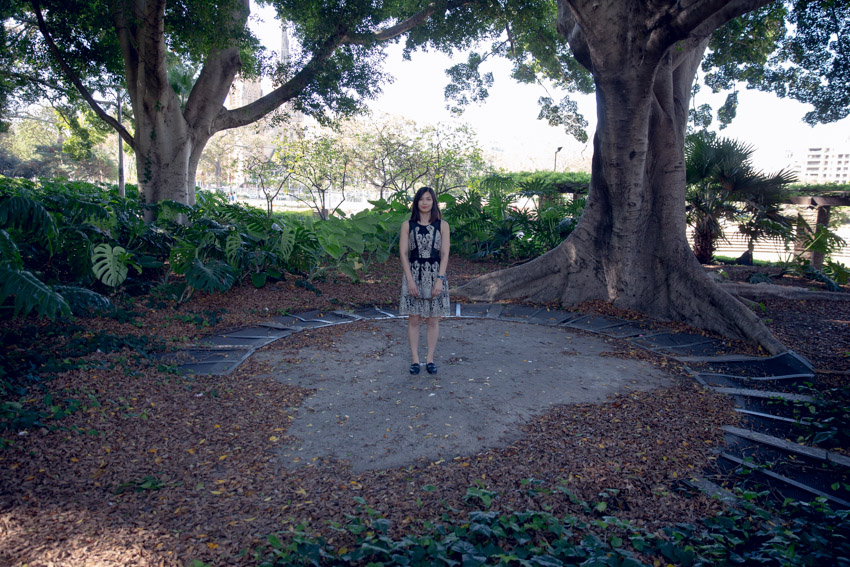 I'd been wanting to invest in a pair of loafers, and I did just a couple of weeks ago. My main reason was because they seemed like a great alternative to ballet flats, which are usually not very comfortable for me and don't give support. I also don't want to be walking in heels all day – even though I physically can. Besides, my tolerance for high heels has really gone down recently. Gotta take care of them feet. 😙 Loafers were a shoe style that I thought looked classy but could also be dressed down. I liked that positive-sounding combination.
I gave some thought as to whether I wanted backless loafers or normal ones. I want to wear loafers with socks, too. After trying a handful of pairs in my preferred shoe store, Nine West, I thought about it over the course of a week. I decided that backless loafers were probably not going to sit well on my feet, and returned to the store to have a closer look at the regular loafers.
I was umm-ing and ahh-ing over this black pair and a rose gold pair. I tried both pairs of shoes on with a black dress, in the store. They both looked good. And I could imagine the rose gold working with other outfits just as well. I wanted to pick one, try it on with my clothes at home, and then decide.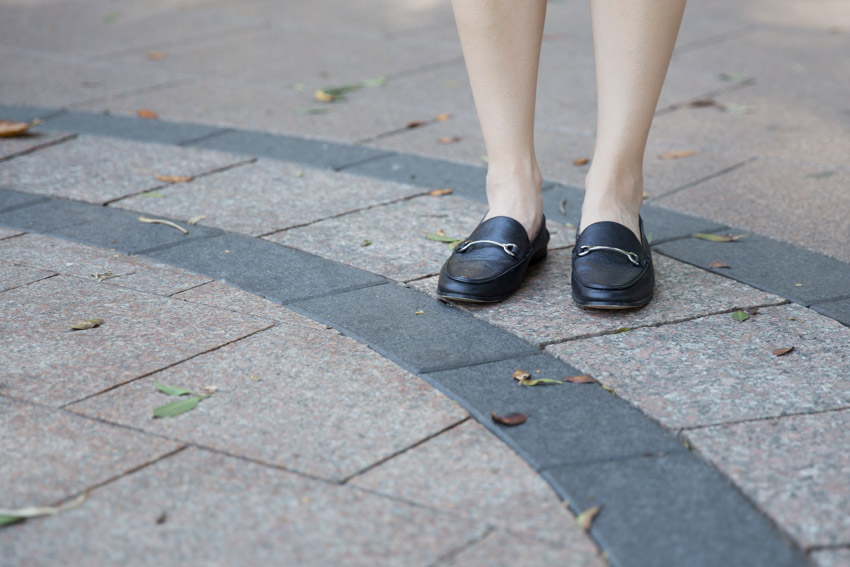 I went home with the black pair and stuck with it, but now the rose gold ones are on sale (almost half price!). I've been enjoying the black ones and finding them very comfortable and versatile… I want the rose gold ones too! 😢🤷🏻‍♀️
My nails are courtesy of Personail, a Sydney-based nail wrap brand. I found out about them at a weekend market at The Grounds of Alexandria, which is incidentally where we got married. ☺️ I was reluctant to try them, as many other nail wrap brands I've tried have had wraps that are too thick, don't stick well on my rather curved fingernail surface, or are not flexible. They had a discounted introductory offer, though, so I gave it a shot. They had sent me a randomly selected set, and I was really impressed by how well it held up. Almost two weeks went by and they stayed put. After that positive experience, I waited for a sale and bought five packs. This set was one of them. It's called Midnight, which is where the name of this outfit comes from. It seemed fitting.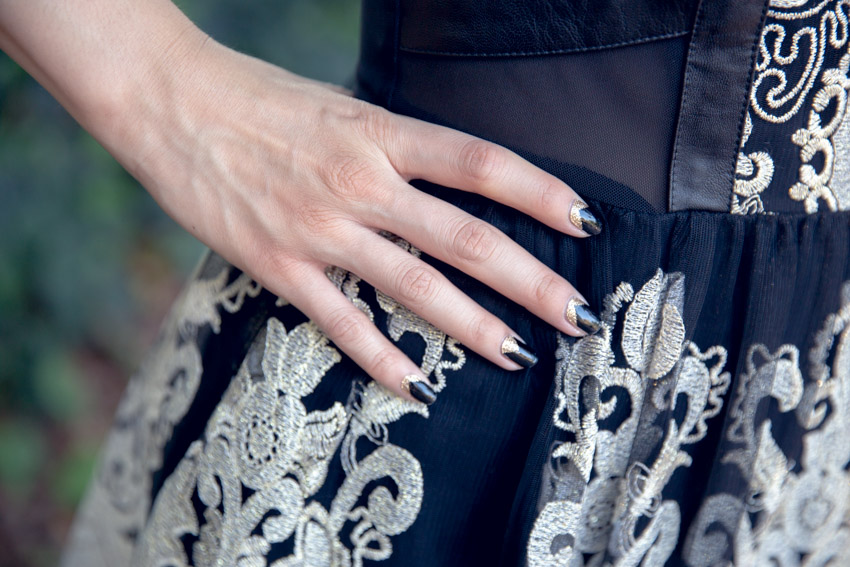 I actually did my nails the night before I decided to wear this dress. I didn't realise the matching was on point. I had other nail wraps to choose from but I hadn't seen black on my nails in a while. And the other nail wraps I had were mostly partially transparent, and I wanted to have fun with those by layering them over painted nails. That's why I chose this one.
Seeing as I've mentioned our wedding a couple of times in this post, I thought I'd let you know that, yes, some posts are coming soon with more details about our wedding! Maybe I ought to do a six-month anniversary post next weekend too? 🍾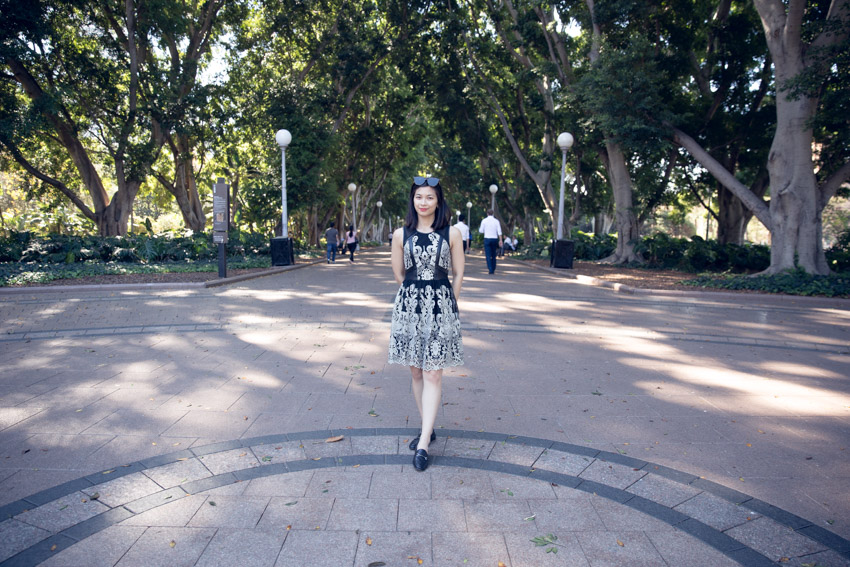 I hope you like this outfit, let me know what you think!
📷 All photography by Nick.
Outfit details
---
What are your thoughts on loafers? Also – any particular details about our wedding that you'd like to hear about? (Meanwhile, there's this quick recap about our wedding!)