💍 6 months later + How we chose The Grounds for our wedding venue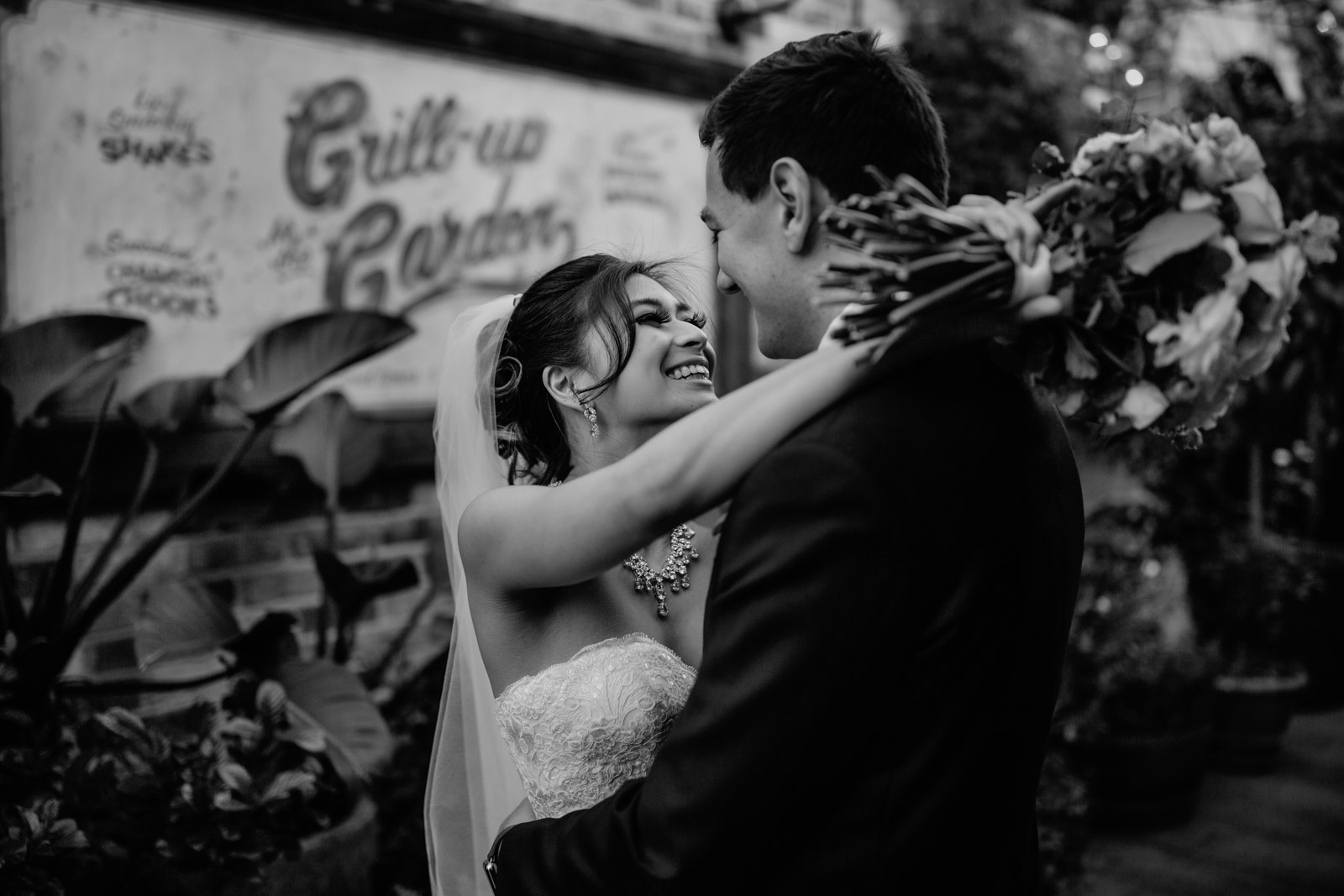 Today marks six months since Nick and I tied the knot! I don't think the past six months went by that quickly, but when I think about how it's already past halfway of April of this year, and that my birthday is next month, I guess you can say things have gone by pretty quickly. I think it's just because we've spent a large portion of our lives together that it feels like we have been married for much longer than six months.
Just recently we were reminiscing on some of our holidays, fun times we'd had together, talking about future trips together (hey everyone, we're hitting up the States in July! 🇺🇸), and then remembering some of our first dates. Some of our first kisses were incredibly romantic despite them involving just a bit of alcohol… 😅 I don't think I am joking when I say that sometimes it really felt like I was in a movie. We were lying down after a long day working, just facing each other with a good arm's distance between us. Maybe I made the first move here, but after a while we both realised the silence and staring at each other was actually not awkward at all (is it because we were in love?!)… so I shuffled over a little closer and we all know what happened next. 😙
People have asked me how married life is and it's honestly not very different from not being married. Although moving in together happened shortly before we got married, there weren't any big surprises in our relationship once we got married. If we bickered, it was about the same stuff. We annoy each other the same way. We've always worked as a team and help each other (we do get lazy sometimes, I definitely do), and that has translated to our housework and cleaning. We have always spent evenings on our computers working on stuff we're passionate about or reading/watching videos, and that is still very much the same.
I've been meaning to write more about our wedding day but I kinda don't even know where to start! I'm writing a small list of topics and I'm going to write posts in digestible pieces.
Choosing The Grounds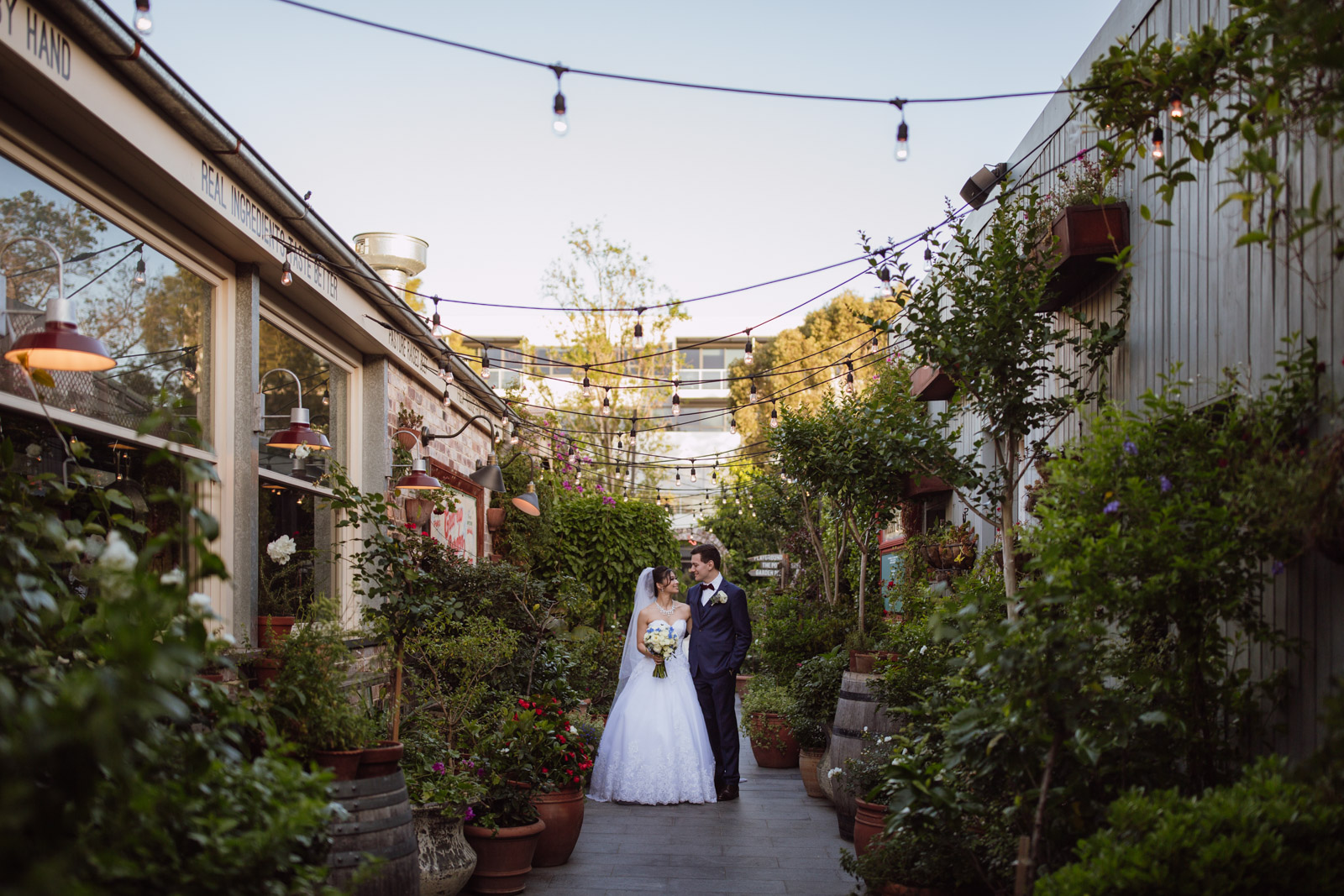 Today I'll start with our wedding venue, which was The Grounds of Alexandria in Sydney, Australia. We had both our ceremony and our reception there. We got engaged in July 2016, and it wasn't long after that that we secured the venue. The Grounds of Alexandria, fondly and commonly known as The Grounds, is best described as a spot with a cafe, bakery, florist, markets, restaurant, animal farm – in the middle of an industrial area but giving a very urban vibe. It's (honestly) typified by its Instagrammable settings and natural decor, but its thriving vision of organic and quality products, and bringing people together, is what keeps it going. The Grounds had been around for several years when we selected it as our wedding venue, and it was known as the new hipster place to be.
What made us choose The Grounds? In true Georgie and Nick fashion, I feel like we pounced on it without really exploring many other options. I'm not saying that we pick the first thing we think of in every aspect of our lives, but I think you'll quickly find that we don't like fuss and we like to make decisions as promptly as we can – no dwelling on things.
I think it was me who suggested that we get married there because it would be perfect for "hipster us". I know "hipster" is a label, and not everyone likes labels (myself included, actually, haha), but a big part of The Grounds felt like it was right for us. We contacted The Grounds to get an idea of how much it might cost to book the venue. We had an option of using one of two areas of The Grounds: The Atrium (the one we ultimately had our wedding at), or The Garden. The Garden is the "pretty one" that is shown in a lot of Instagram photos, I am, amusingly, quite over it. After we got a response back, we'd have to have a better idea of how many guests we would have before choosing a date and area.
That proved difficult because we imagined a lot of my family, living overseas, would travel to attend the wedding, but we weren't able to gauge final numbers. I'll be covering this hiccup in detail in a future post – because wedding planning has its pains! – but I have to admit that the cultural difference in Indonesian weddings not having dedicated seating, or paying per guest, meant that we had to explain the logistics to my family. We wanted them to understand that their attendance meant that a seat would be provided for them and they would be served a full meal.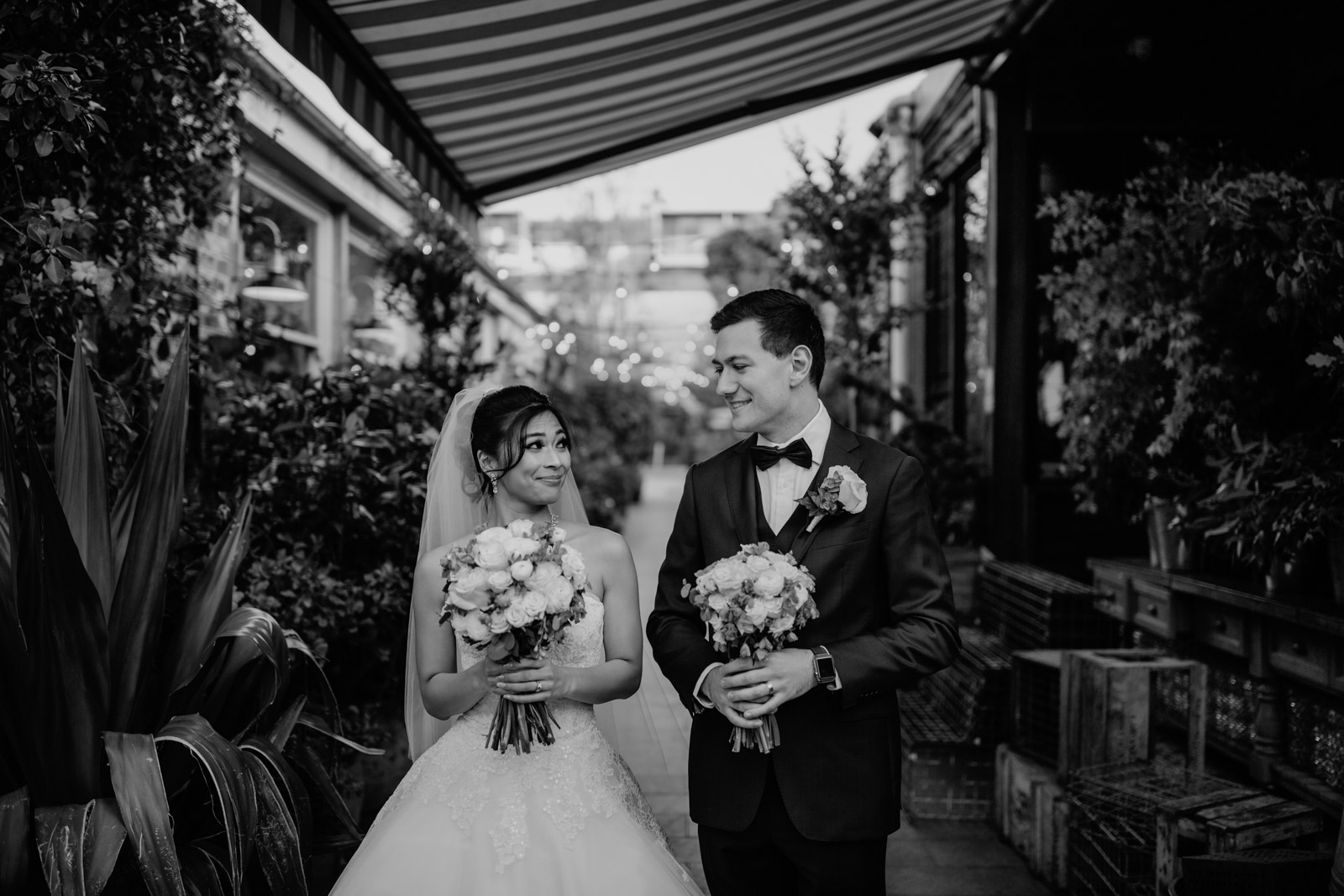 We visited The Grounds a couple of times to scout The Atrium, and together with our parents we looked at the space and tried to imagine the amount of guests we would have. Our parents liked the space, too. After further discussion we decided The Atrium was a better option. It was designed for a smaller, more intimate crowd, and ultimately it would be less expensive.
Looking back, I think we made the right decision. Pretty as The Garden was, for the amount of guests we ended up having, The Atrium was perfect. We unfortunately had a few no-shows, my aunt passed away in the past year, and a lot of my relatives couldn't make it. It was a bit of a bad and good thing – of course it was a shame not all my relatives could be there (but fair enough because they are from overseas!), but that also meant we didn't need more space for a bigger number of guests.
We left ourselves with a little over a year to plan the wedding. We'd wanted to do it in six months and get married in around April (autumn/fall in Australia) but my parents panicked a little at it, and I guess, yeah, it would have been very rushed. That year up until October 2017 went by quite fast, but I think it was also more than enough time to plan. I've heard that you can definitely plan a wedding in a matter of months, if that's how keen you are and if you have the time!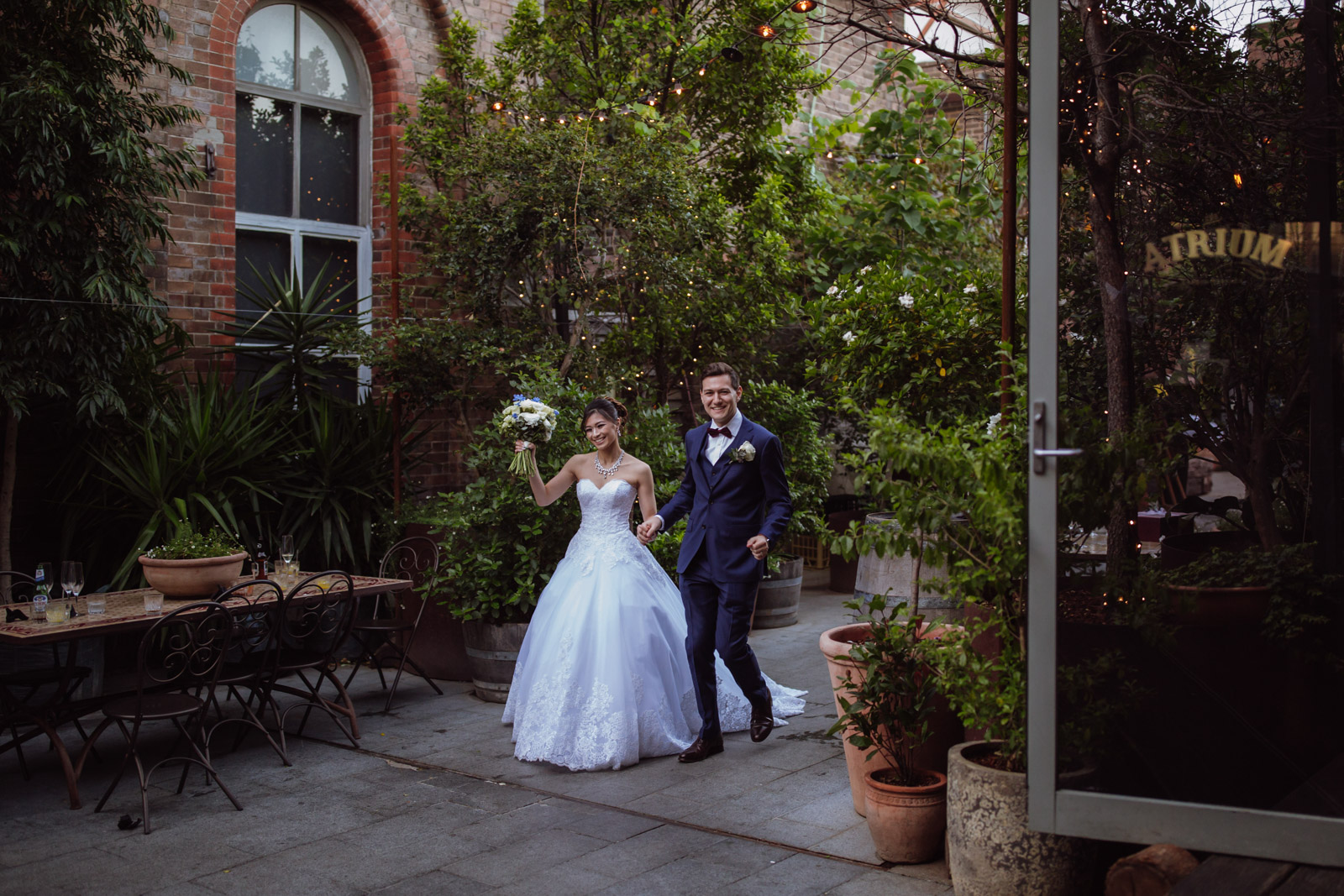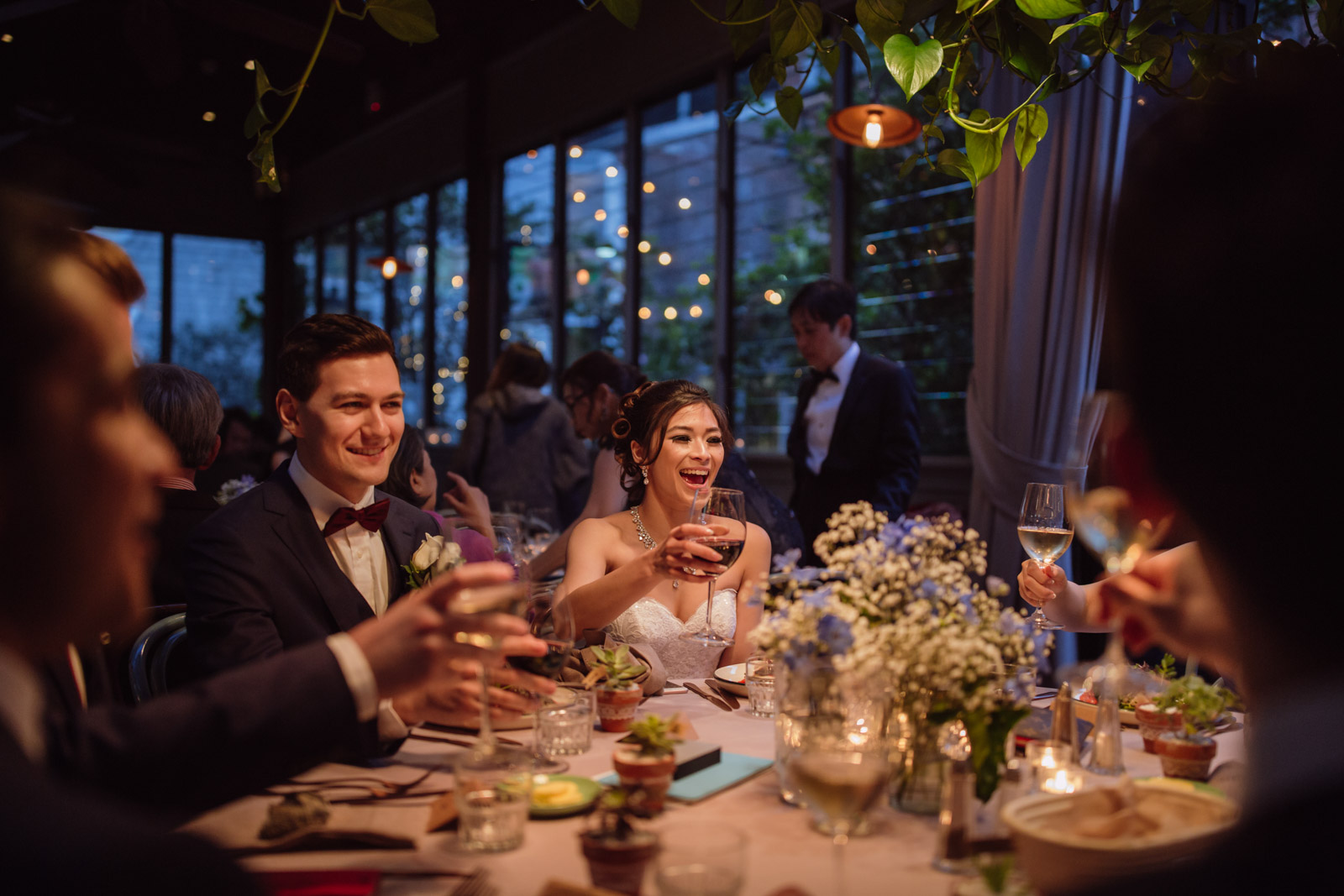 I do have to put it out there that our wedding venue was probably a lot more expensive than the average person would be willing to afford: it was over $200 per guest. We did consider and browse other wedding venues, but nothing really stuck out to us. I feel that by the time we looked at other venues, we already had our hearts set on The Grounds.
Re-visiting The Grounds today
Today we visited The Grounds again, for the first time since our wedding. We live nearby, but as you may have guessed, the place gets really packed on the weekends. But we have a VIP card which they gave us as a thank-you for choosing them as our wedding venue, which does give us some perks. We were able to make a booking at their cafe this morning, for lunch-time, and easily get a parking spot.
We had been to the gym this morning for our Body Pump class as per usual, and our tradition is to have brunch afterwards. Usually after we down a protein shake and maybe a little snack. Brunch ends up being around 11:00am, but today we'd made a booking for noon, to allow us enough time to catch our breath, get showered and freshened up, and drive over.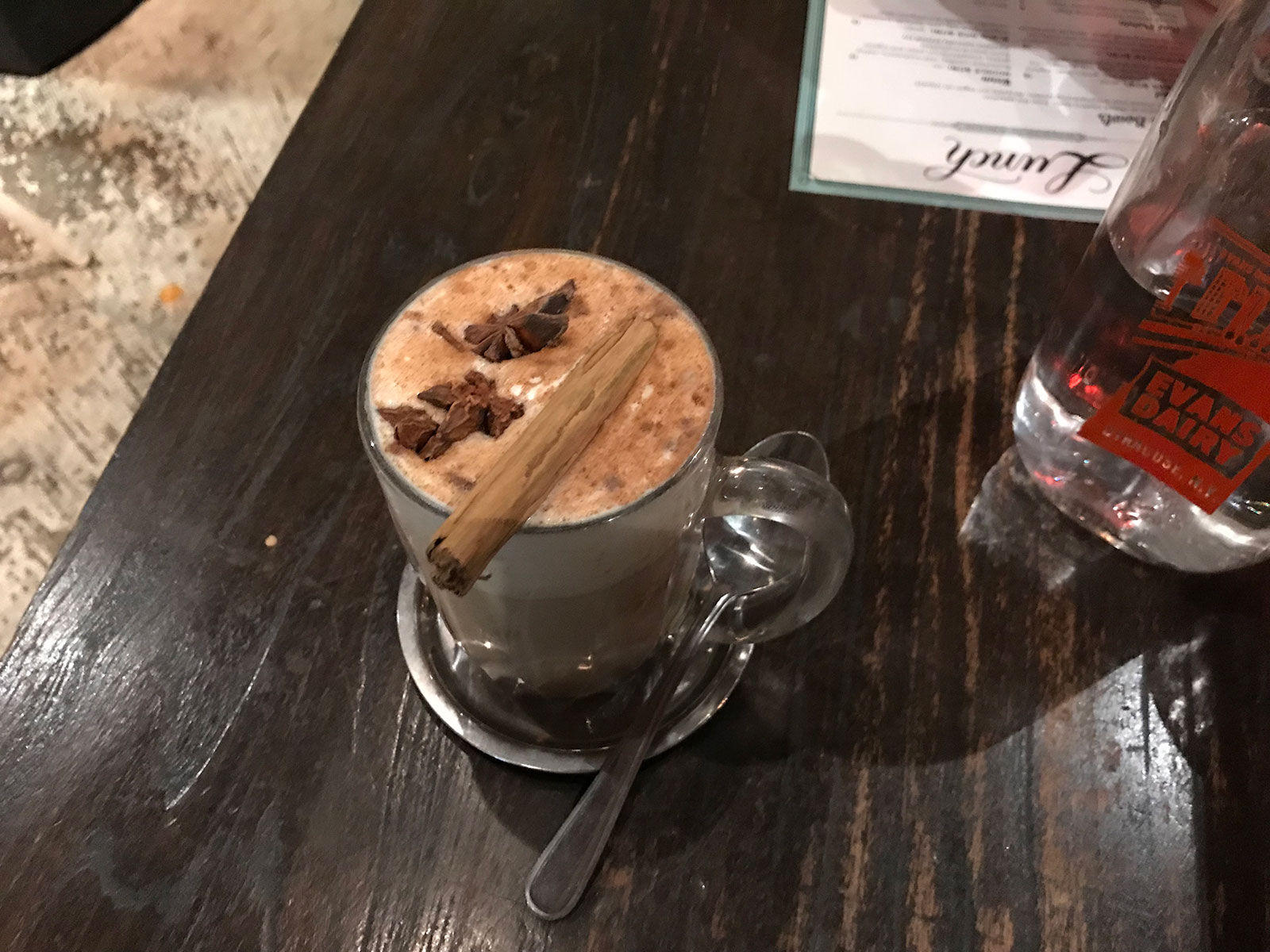 I ordered a soy chai latte and was pleased to see it was served in exactly the same way they serve it at The Grounds of the City cafe, with a cinnamon stick and star anise. ☕ Nick had a tropical drink with watermelon and orange, which was adorned with a watermelon slice, but was a perfect blend where the watermelon didn't overpower. He chose to eat a big breakfast (he always goes for those!) without the hollandaise sauce. I'm not really a fan of hollandaise as much as I used to be. I ordered a brekky burger with polenta chips.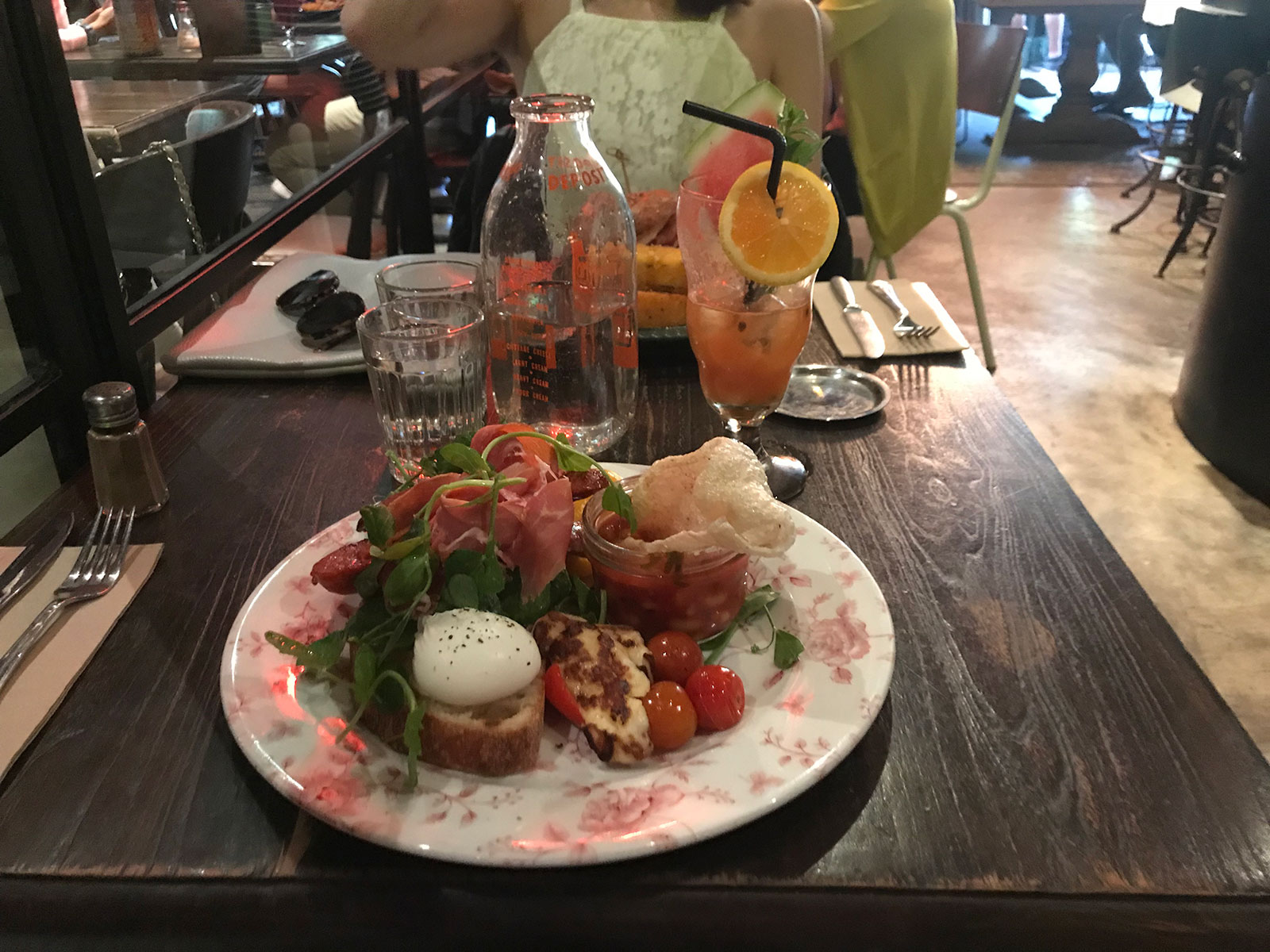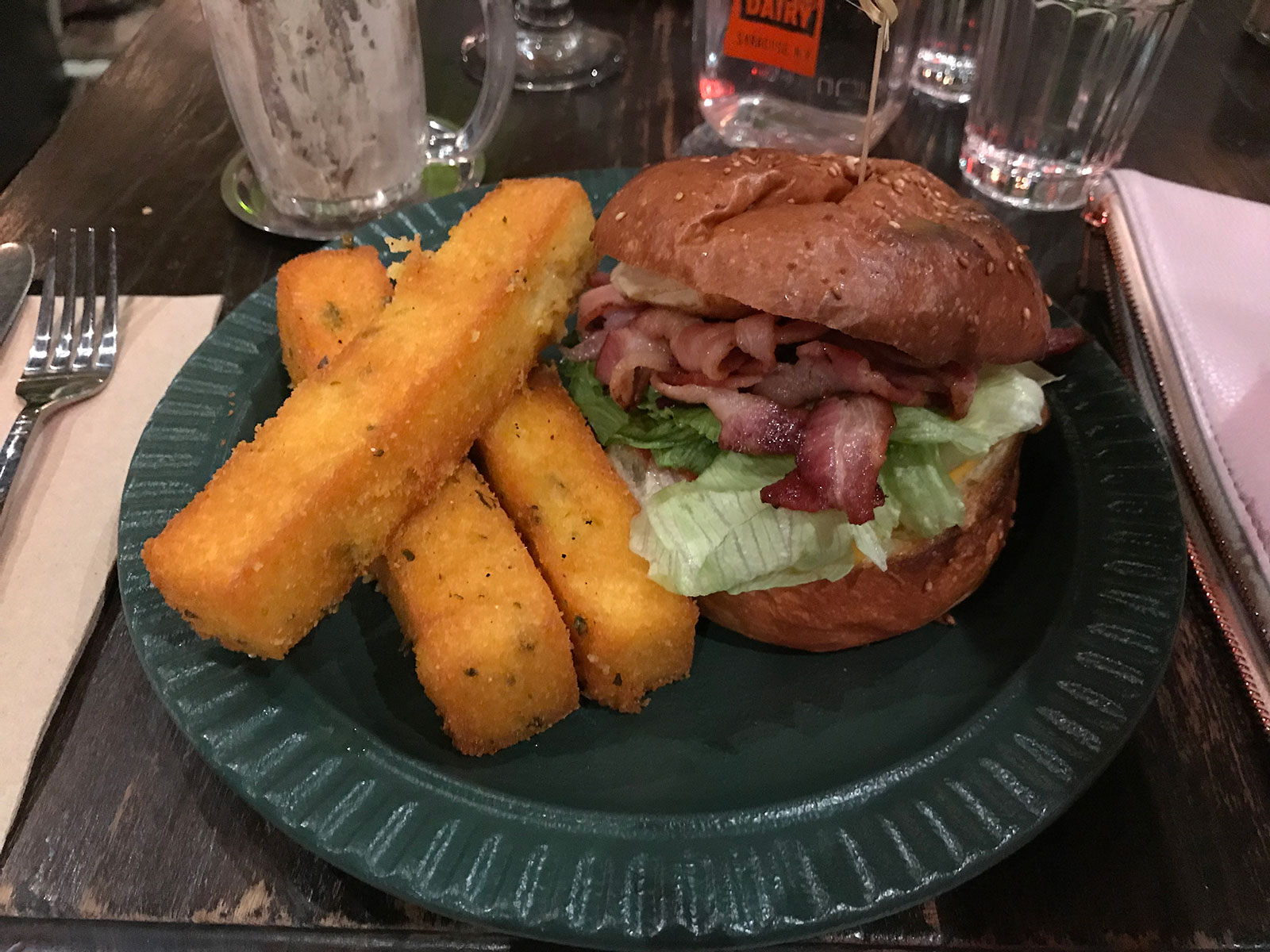 We both enjoyed our meals! Nick got a serving of baked beans which he said was very good too. The avocado on his toast looked fresh and green. 🥑 The polenta chips on my plate were delicious! The outside was not too crusty, and quite easy to bite into. They were very flavourful compared to other polenta chips I've had. I also enjoyed the burger, which I chose to cut in half and then eat with my hands but attempted not to be messy. My burger had avocado as well as tomato, bacon, egg, and lettuce. It was big enough to fill me up! I'm hungry just writing about it though. 😆🍔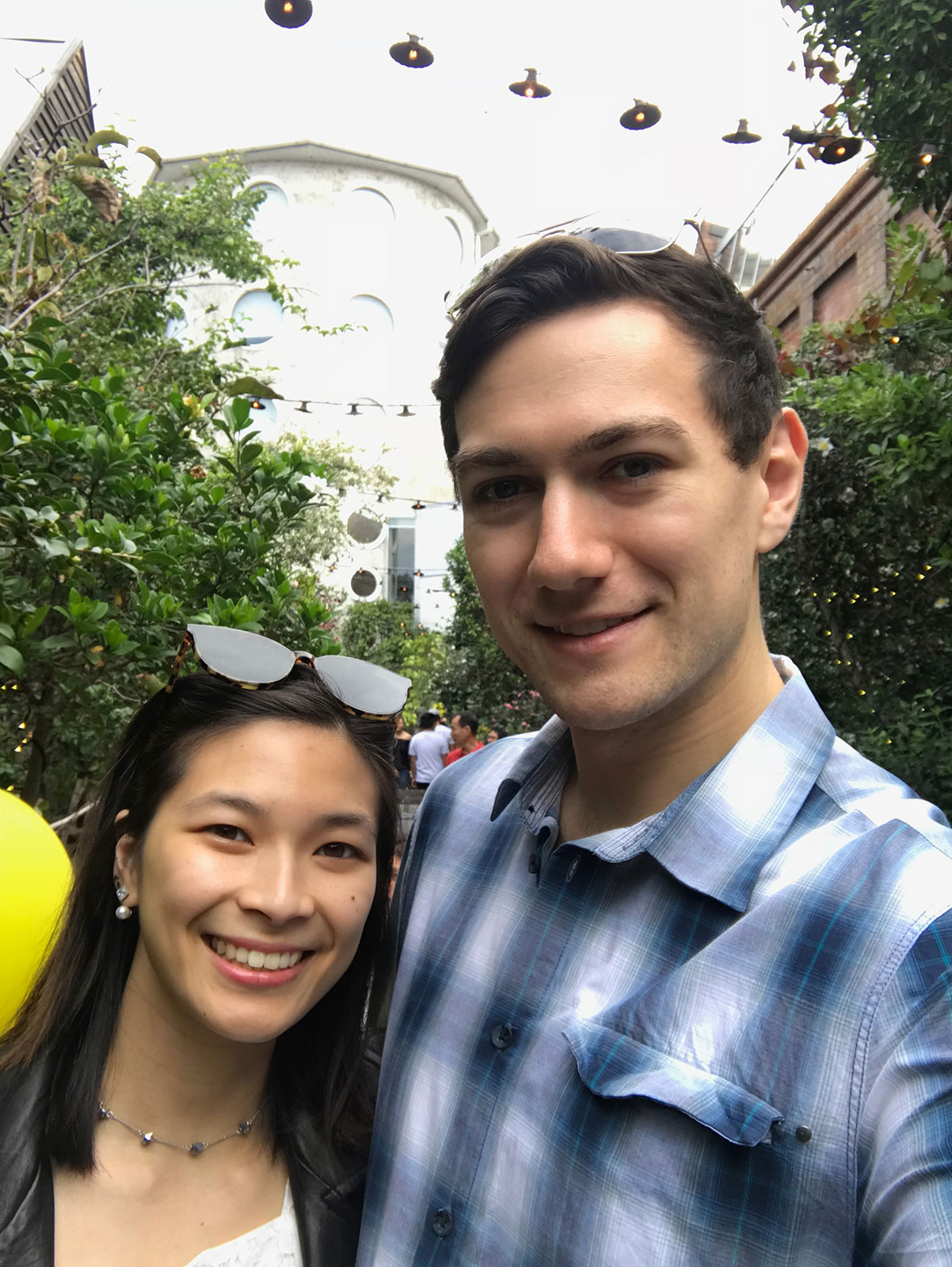 We browsed around The Grounds after that and quickly looked at their weekend market that was set up. The bakery had some tempting treats but we were full enough that we didn't buy anything to take away. 😅
---
I've shared a few of photos in this post which were taken by our wedding photographer, Kieran Moore. I'll definitely be sharing more over time and more details about how wonderful The Grounds staff were on our special day. Stay tuned for more about the menu, how we chose Kieran as our photographer, how we picked out the attire for the bridesmaids & groomsmen, our invite iterations (yes I designed them!), and of course all the events that happened on our big day! There's lots more and I'm excited to be sharing it all. 💕